Inkling Scents Perfume Review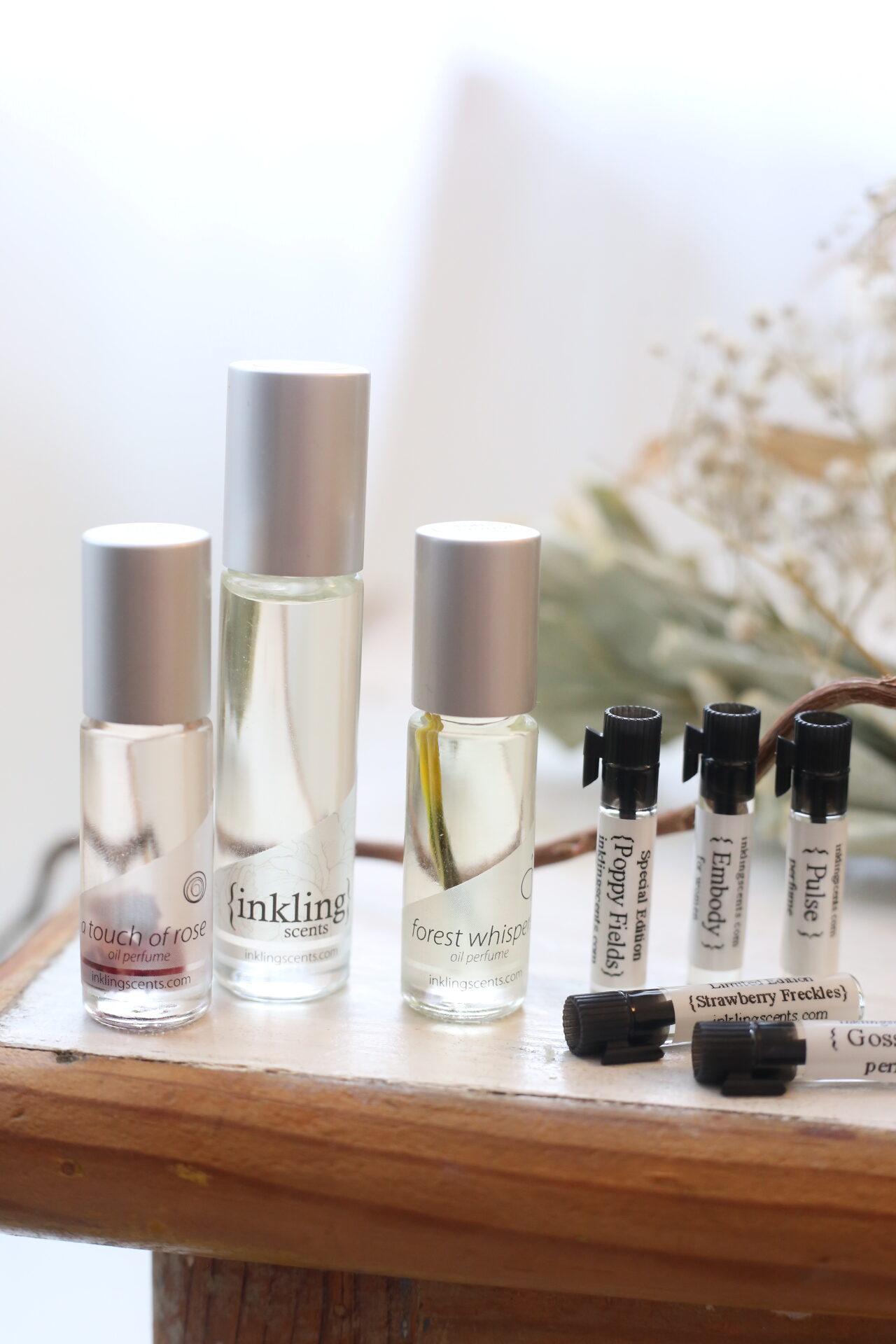 Inkling Scents is an indie clean perfume brand that uses a mix of essential oils and fragrance oils. These are highly affordable clean perfumes and a great budget option to look into for easy and light fragrances. I tried out eight Inkling perfumes and am sharing which were hits and misses for me in this Inkling Scents review. For my full guide to clean and natural perfumes, click here.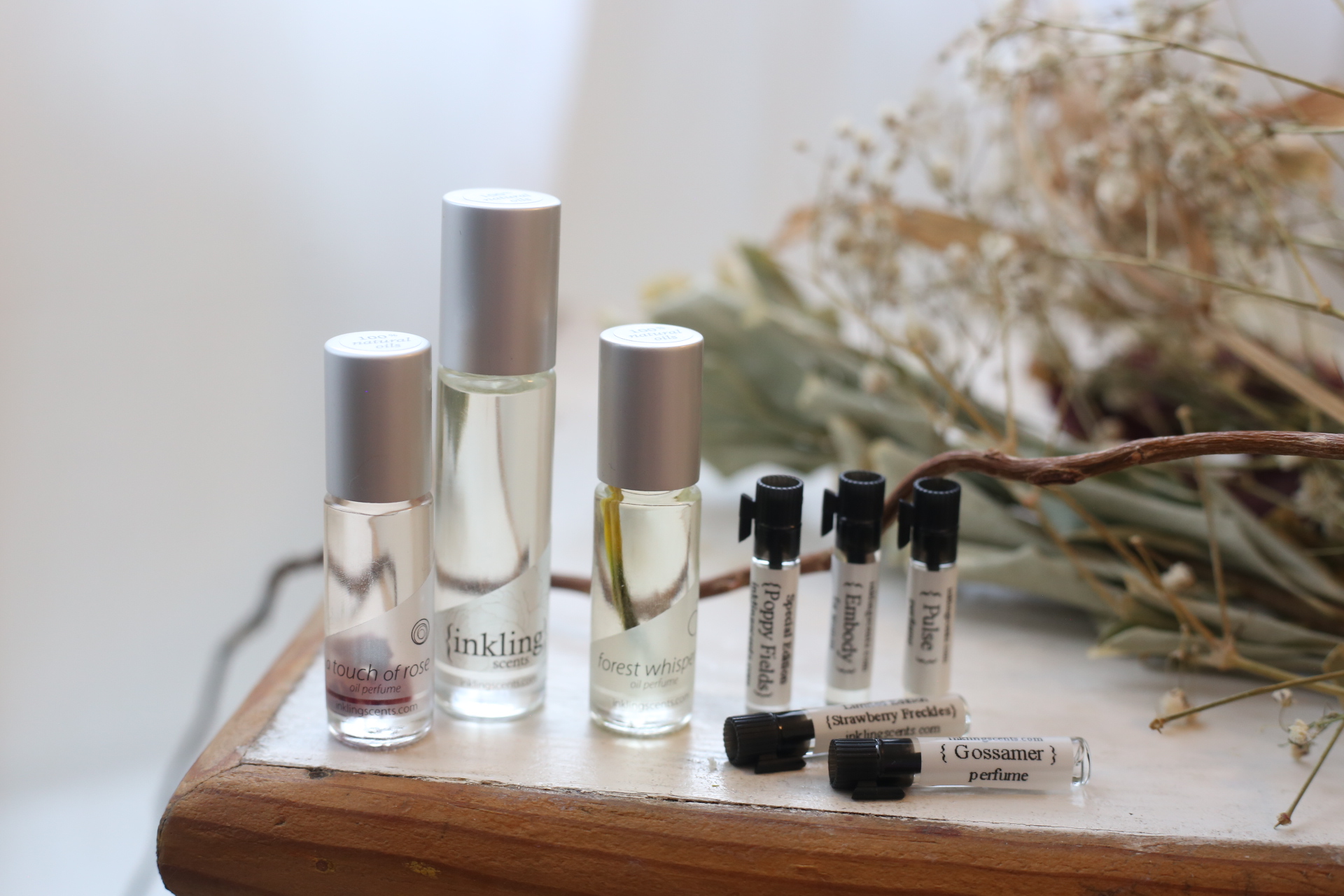 Overall, I found Inkling Scents to be:
Light and airy fragrances that lay close to the skin
Lasts around 3 hours with a generous amount applied
Easy uncomplicated scents that tend to be linear
Suited to younger consumers
Very affordable ($16-$28)
Favorite Inkling Scents
Sultry: This is a very light floral amber scent, and my preferred perfume out of the line. The top note is vanilla, the heart is lotus, orchid and Rose and the base is creamy sandalwood and white amber.
Pulse: This is a rich scent that leans a bit gourmand to me. The mid notes are Rose, peony and patchouli and the dry down is sexy musk, vanilla bourbon and sandalwood. I get a strong whiff of the vanilla bourbon from Pulse.
Poppy Fields: Surprisingly, I enjoyed this fresh green floral scent, especially during these hot summer months. It seems to have more longevity than some of the other scents as well. Poppy Fields is light, fresh and airy with notes of cucumber, water lily, creme brûlée and a cedarwood sandalwood base. This is a soft, dewy floral fragrance with freesia, jasmine and poppy and a distinctly green, fresh characteristic.
Least Favorite Inkling Scents
A Touch of Rose: I found the Rose to be quite soapy, and can only imagine someone who enjoys soapy scents would enjoy this perfume.
Strawberry Freckles: Definitely for Strawberry lovers, but I found this perfume too juvenile for my taste.
Forest Whisperer: I also found this scent to be quite soapy, and mixed with earthy notes the end result wasn't my cup of tea. I might be more drawn to it in the winter.
Other Inkling Scents
Gossamer and Embody are easy scents that seemed to smell very similar to one another. I couldn't figure out whether I liked or disliked these scents, and my sample bottles ran out before I could figure out what to think of these.