An OG clean beauty brand, Olio E Osso is a natural makeup and skincare brand famous for their multi-use Tinted Balms. Even with celebrity fans like Gwyneth Paltrow and most recently Hailey Bieber, Olio E Osso is relatively affordable, approachable and made with just 4 natural ingredients. Founded by a makeup artist, Olio e Osso makes their sensitive skin-friendly makeup by hand in small batches in Portland, Oregon. Check out my thoughts on Olio e Osso Tinted Balms and Olio e Osso balm swatches in this Olio e Osso review.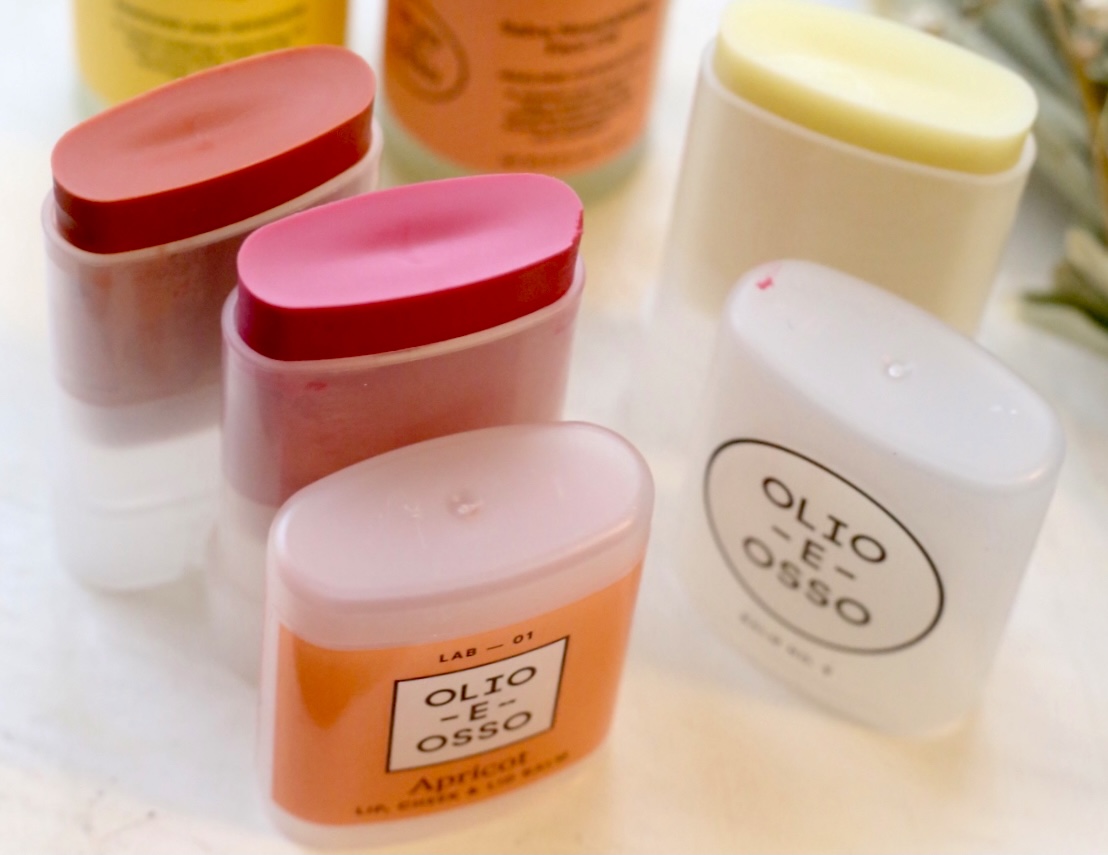 Olio e Osso has one of the simplest formulas ever in a cheek and lip balm. It's made in a base of:
Shea Butter
Olive Oil
Beeswax
Grapefruit peel oil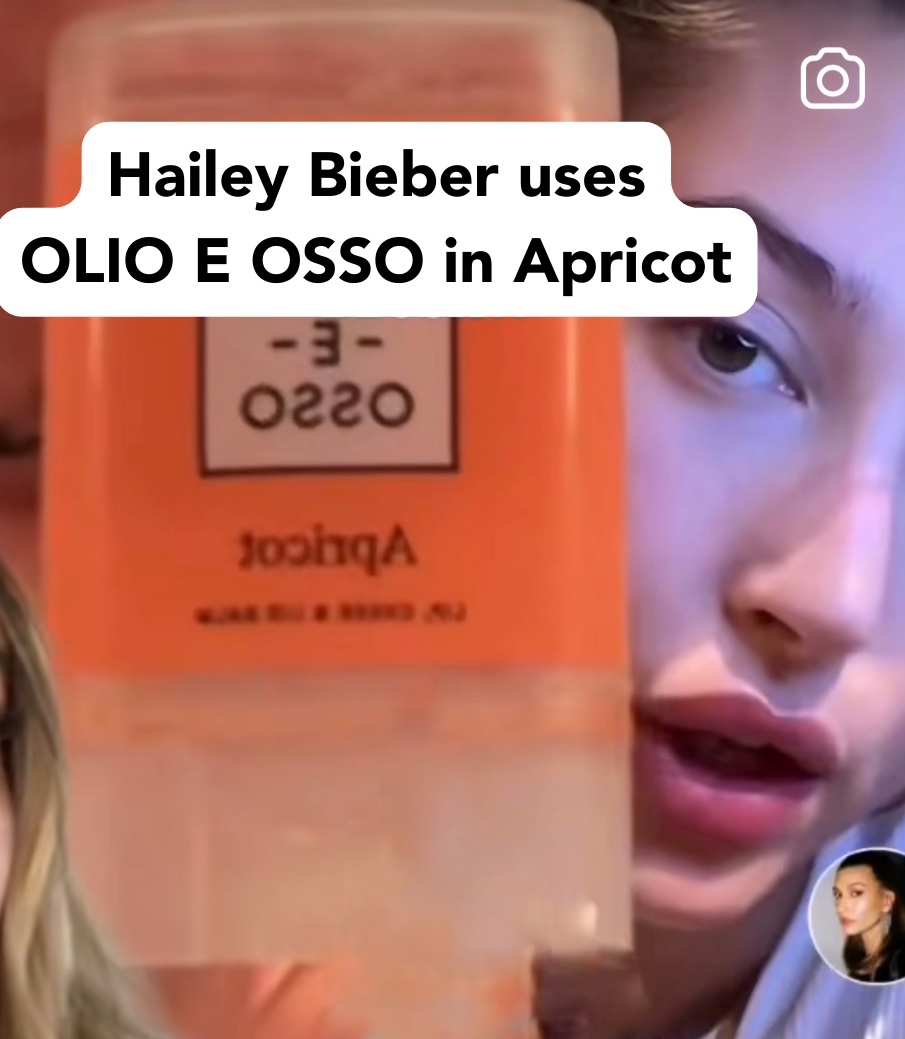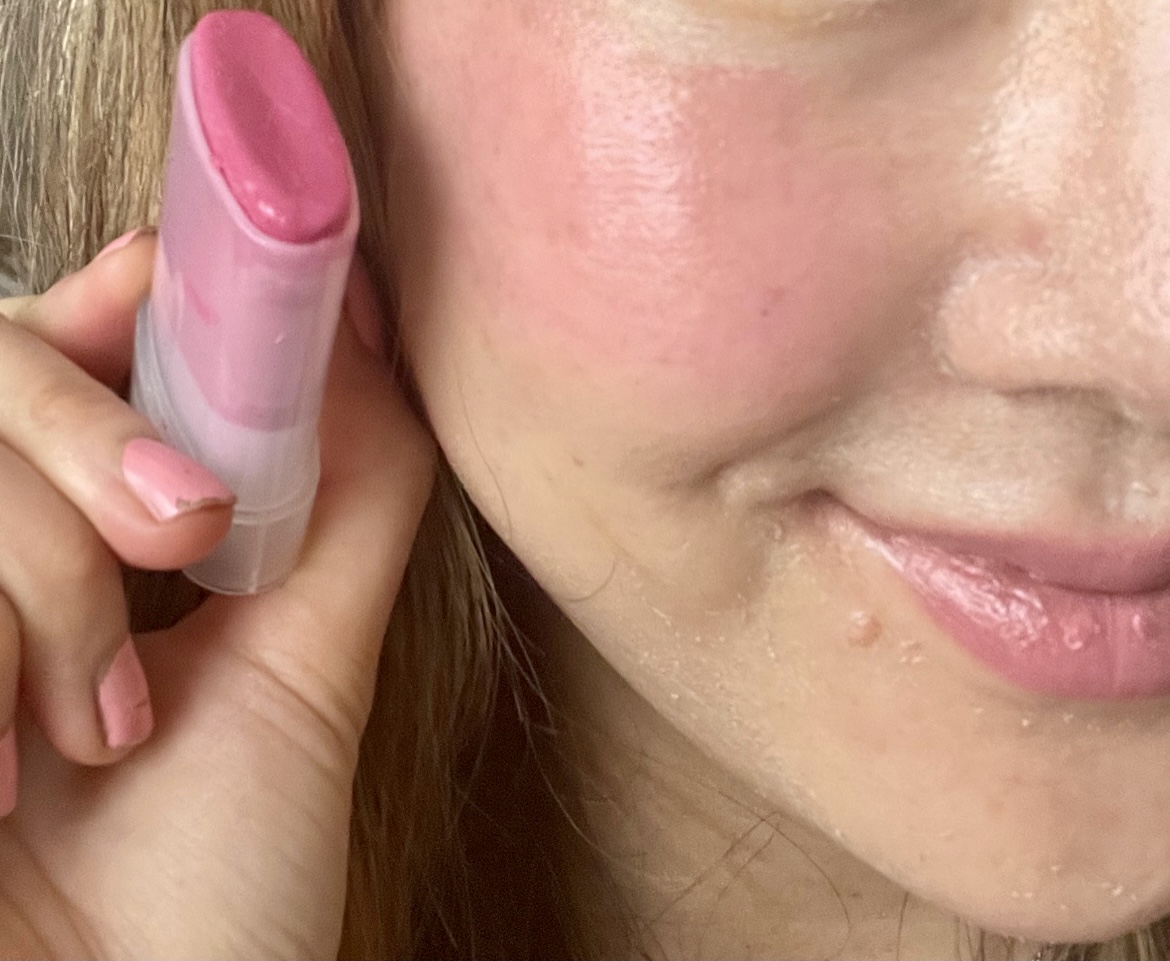 Olio e Osso Balms are multi-use balms that can be used for both cheeks and lips. They're smooth and buttery, but dense enough to not feel greasy when applied.
The balms glide easily across cheeks, plus I like the unique oval shape. With one swipe, I get a subtle barely there flush and a bolder cheek with multiple swipes. I find these tinted balms moisturizing enough to be used as a lip balm, which isn't usually the case with lip & cheek tints.
Even with the simplicity of the formula, somehow the consistency of these balms are so ideal for both cheeks and lips.
Olio e Osso Tinted Balms come in 15 shades including a clear shade. Each shade is numbered in numerical order. No. 1 is the original formula without any pigment and is an all-purpose balm versus a true makeup product. It can be used as an everywhere moisturizing balm for lips, face, cuticles, brows, and more.
Price
At $28, Olio e Osso isn't the most affordable natural cheek and lip tint available but still remains relatively accessible at under $30.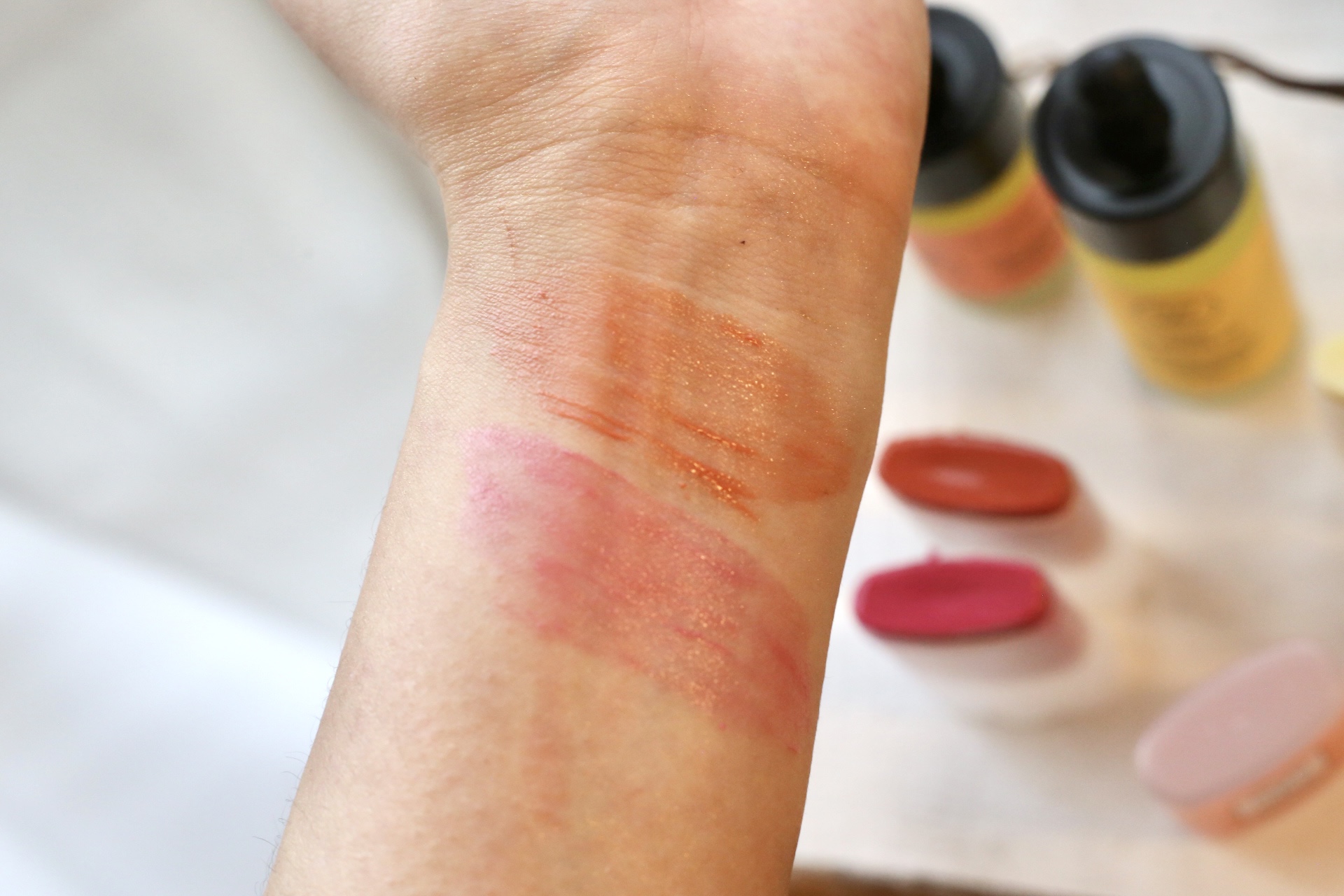 Olio e Osso Balm Swatches
Above is Apricot and No 9 swatched. While Apricot is the most hyped shade, I love pinks. Check out which blush shades are right for your skin tone here.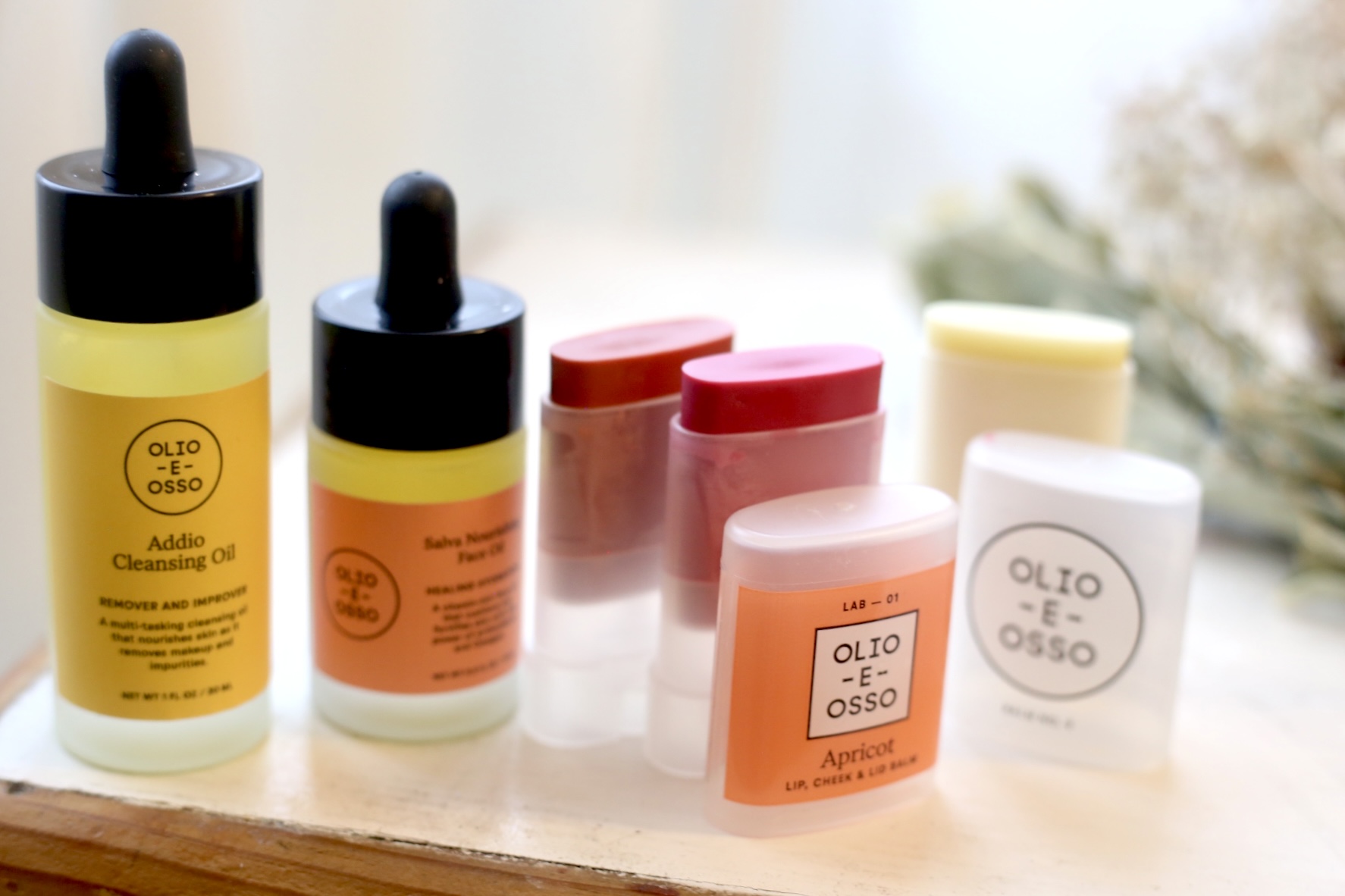 The Olio e Osso Salva Nourishing Face Oil comes in a beautiful little frosted glass bottle and contains Marula, Evening Primrose, Avocado, Borage, Olive, Geranium Oil, and Tea Tree oils. Olio e Osso stays true to their makeup roots, by designing this to be a booster skincare product to be added to your foundation or face makeup.
The droppers that Olio e Osso's skincare products have are jumbo sized, which is pretty fun to use.