Otherland Candles Review: Must Read Before Buying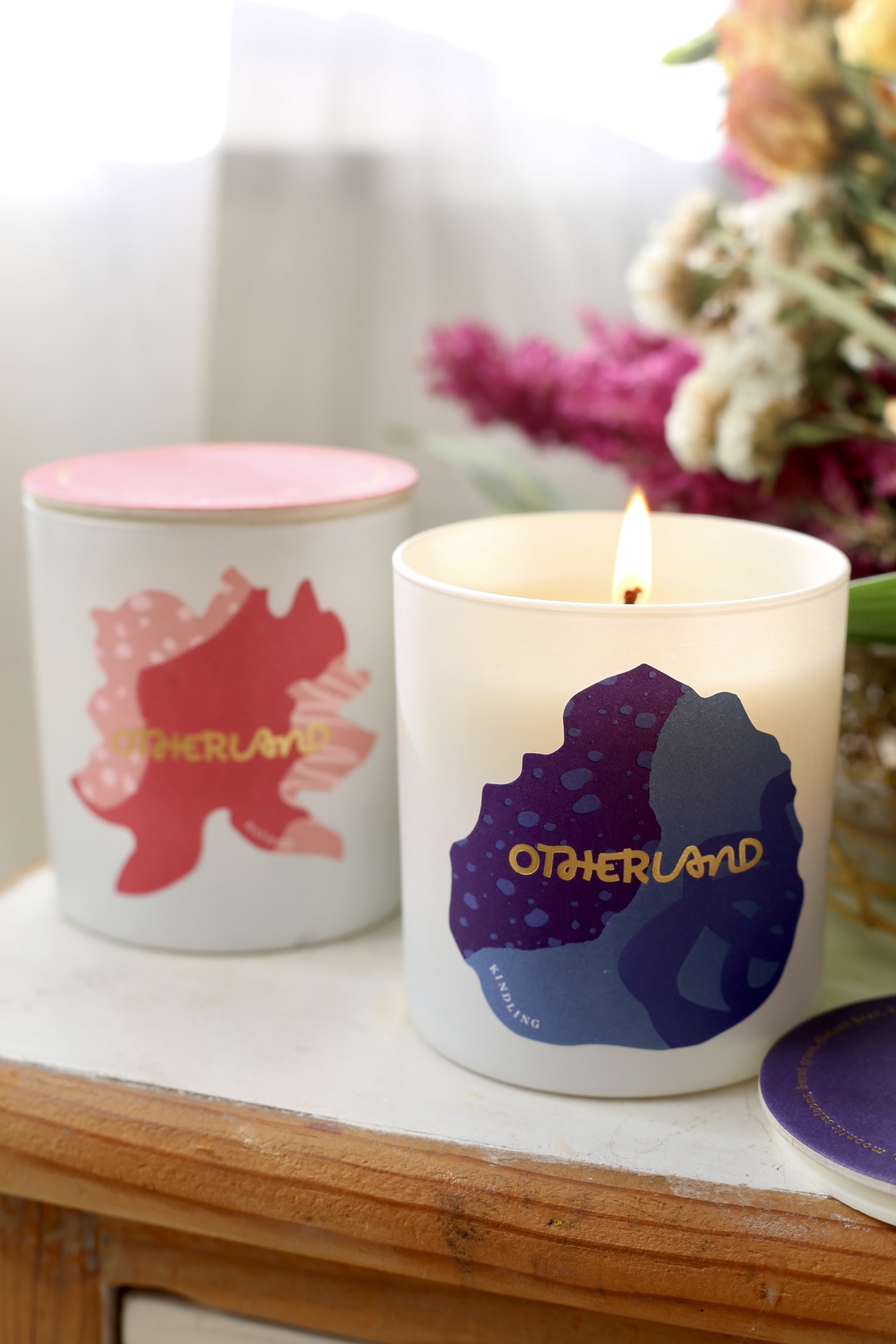 Otherland Candles has become quite the popular candle brand from opening their very own store in Soho New York City to being sold at Sephora. Founded by Abigail Cook Stone, the brand spent a year experimenting with waxes and wicks to develop their ideal candle, ultimately landing on a coconut and soy wax blend. Their scents are developed with master perfumers and are not 100% natural. But it's Otherland's design-forward and whimsical aesthetic that has won over millennials. Otherland has their Core Collection which are the line's main five scents, and launches Limited Editions candles for every new season.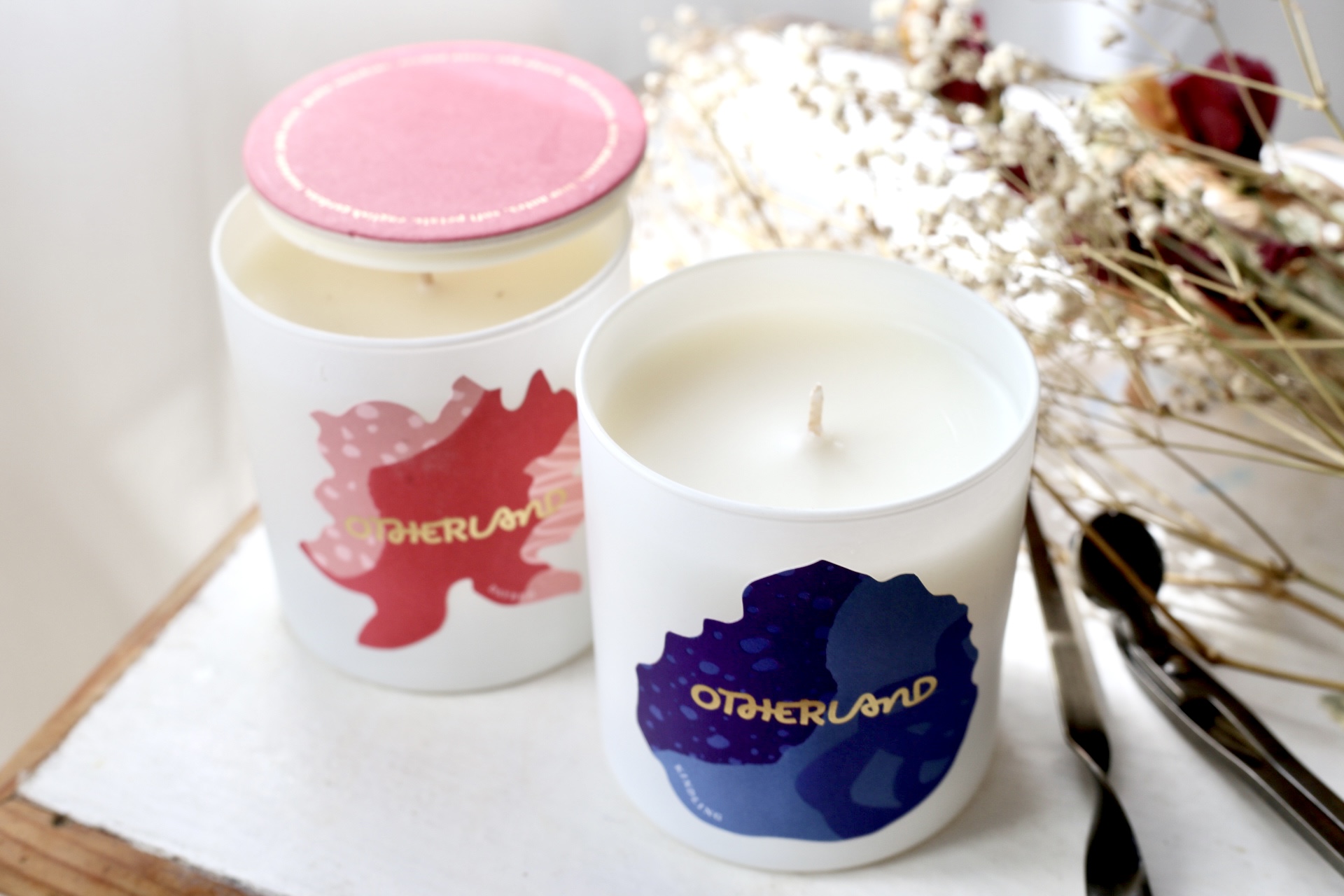 Otherland candles seem to evoke a sense of wanderlust, and not in the nostalgic sense, but to imaginary places we've never been. The kind you'd imagine in a fairytale. Or the Upside Down. They're colorful and quirky, yet still sophisticated. The frosted glass tumblers with a ceramic look are unique to Otherland, and each candle comes with its own colorful lid to preserve the scent when not being used.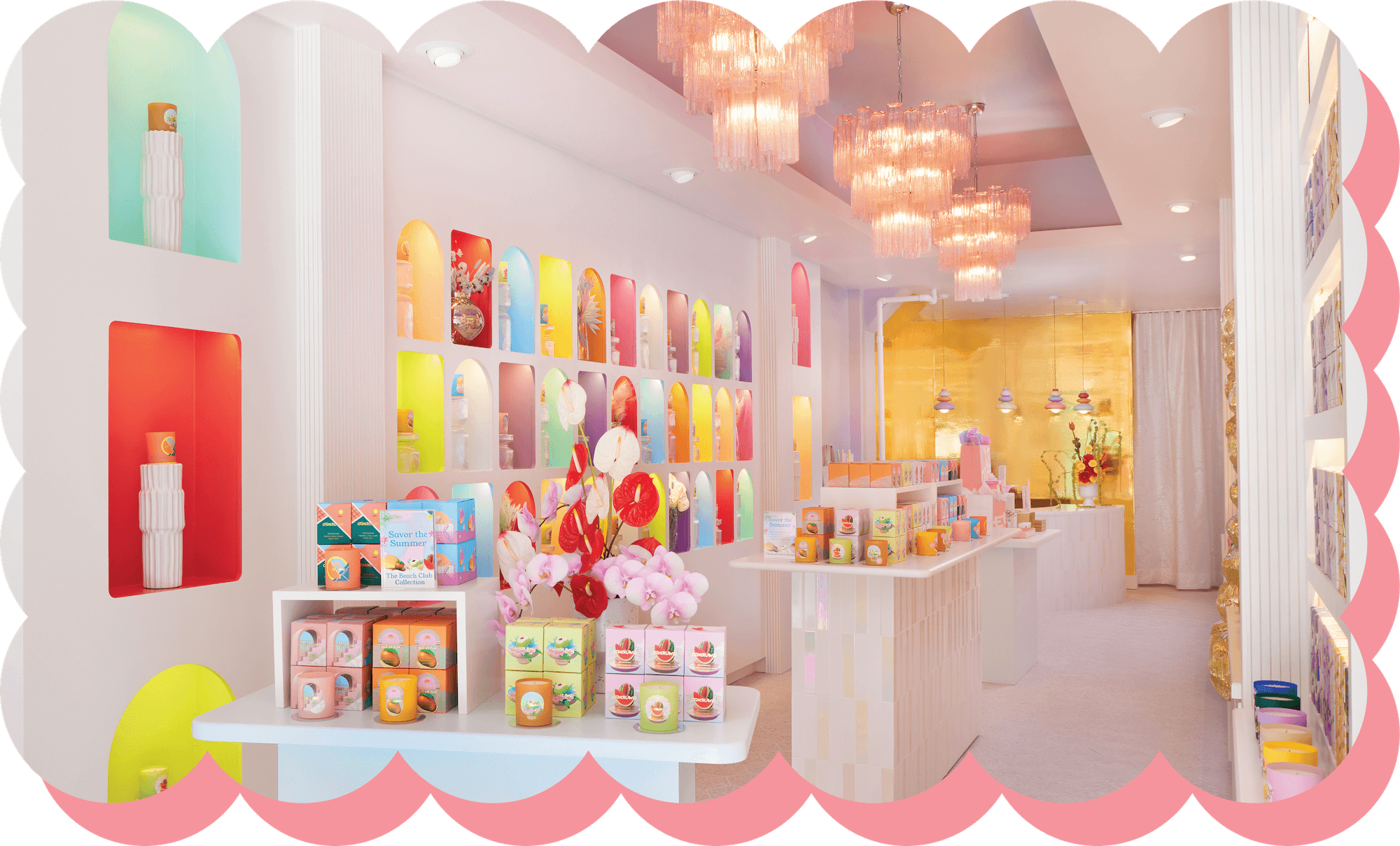 Are Otherland Candles Non-Toxic?
Otherland candles are clean but not completely non-toxic. To break it down, Otherland contains:
Clean burning wax (soy and coconut)
Clean fragrance of safe synthetics and fragrance oils
Here's what Otherland says on their website:
We work with the top global fragrance houses to develop and manufacture our scents, which contain both naturally-harvested and safe-synthetic ingredients. All of our fragrances are naturally paraben and phthalate-free, and we follow strict international safety standards and rigorous testing set by IFRA. We are Cruelty-free and formulated without: Sulfates SLS and SLES, parabens , formaldehydes, formaldehyde-releasing agents, phthalates, mineral oil, retinyl palmitate, oxybenzone, coal tar, hydroquinone, triclosan, triclocarban, PTFE/PFOA, styrene, polyacrylamide/acrylamide, acetaldehyde, acetonitrile, methylene chloride, animal fats, oils, and musks, benzalkonium chloride, toluene, resorcinol, acetone, butoxyethanol, ethylenediaminetetraacetic acid, methyl cellosolve, methylisothiazolinone/ methylchloroisothiazolinone, mercury and mercury compounds (thimerosal), bisphenol A(BPA).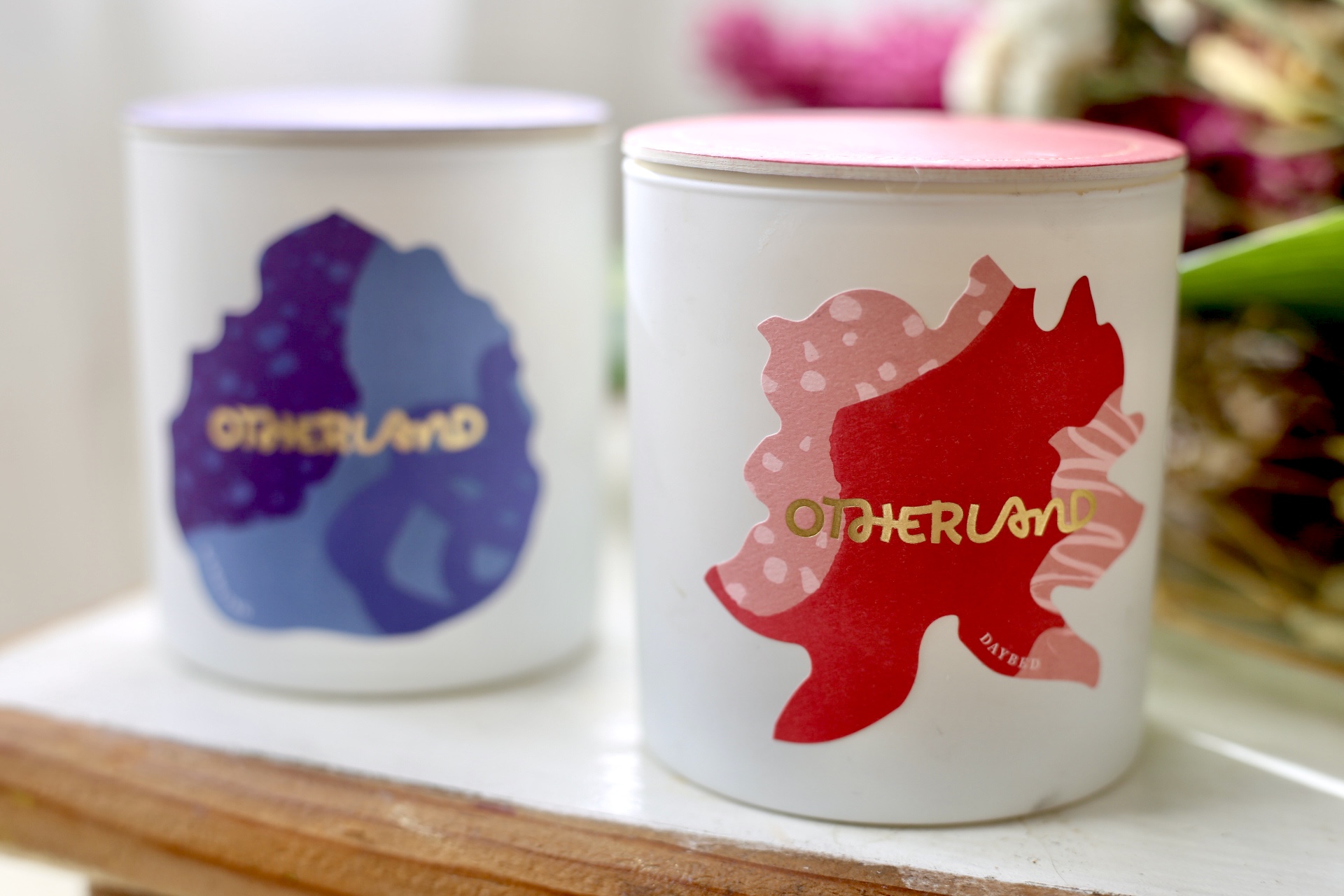 Naturally-harvested does not mean natural, but rather the ingredient was once in its natural state and has undergone a synthetic process in the lab. Safe synthetics are entirely lab made with no biomass as their origin. Both types of synthetic scent are popular in the clean perfume industry, and candles are essentially perfume for your home. To be completely clean and non-toxic, the candle would need to be scented with 100% essential oils (or nothing at all), and if you want to go a step above that, the candle would be organic.
Check out my guides to:
So all scent components in Otherland Candles are not natural. This does, however, mean that it has very strong scent throw for a clean burning candle.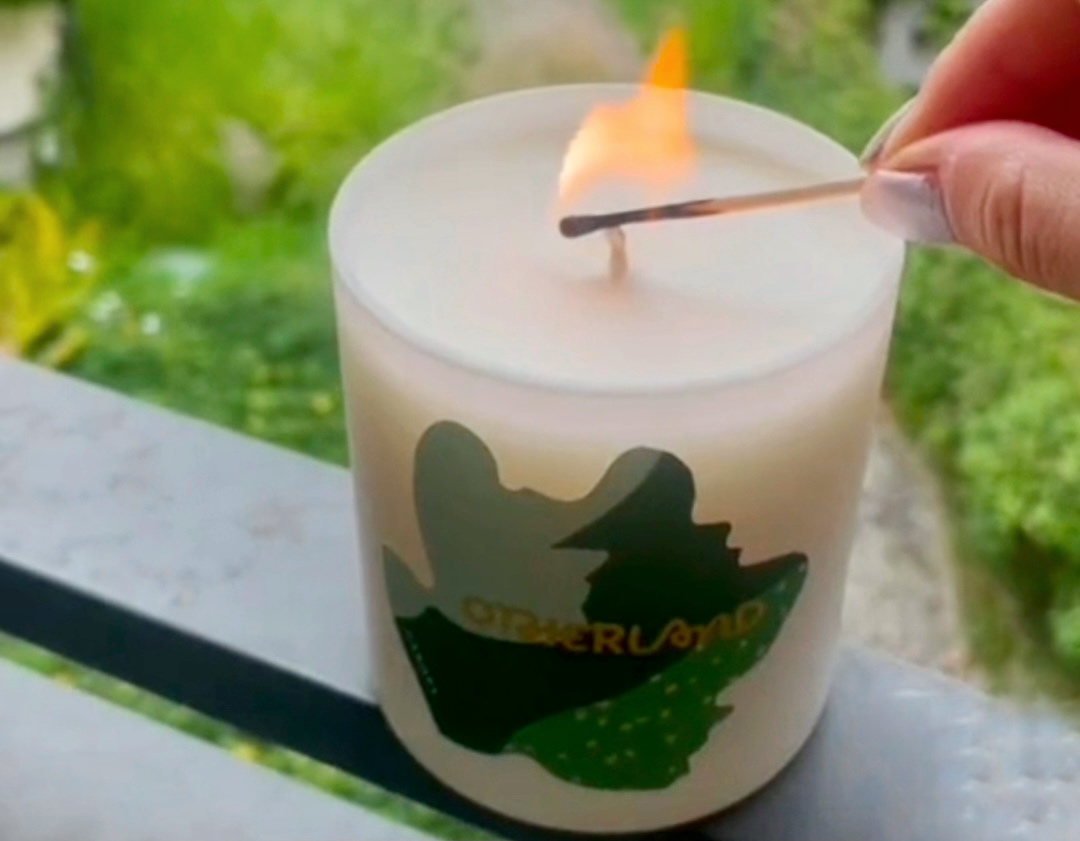 Canopy
Otherland's Canopy candle is a fig scent that's sweet, fresh, green and reminds me of honeydew. Great scent throw.
Kindling
Kindling is a dark and smoky woodsy scent with Alaskan Cedar and Incense.
Daybed
Floral and feminine, Otherland's Daybed candle has the brightness of peony, sultry Rose and sweetness of pear.
Are Otherland Candles Worth It?
Candles are a luxury purchase, so if $36 for 8 oz is a reasonable price to you then yes I recommend trying out Otherland.
The Otherland candles burn perfectly evenly and seem to be a tad more long lasting than the average natural candle.
If $36 is out of your budget, but you want a sophisticated candle that's clean, long lasting and beautifully scented I recommend checking out Peacesake Candle Co.