56 Best Wellness Gift Ideas for Self Care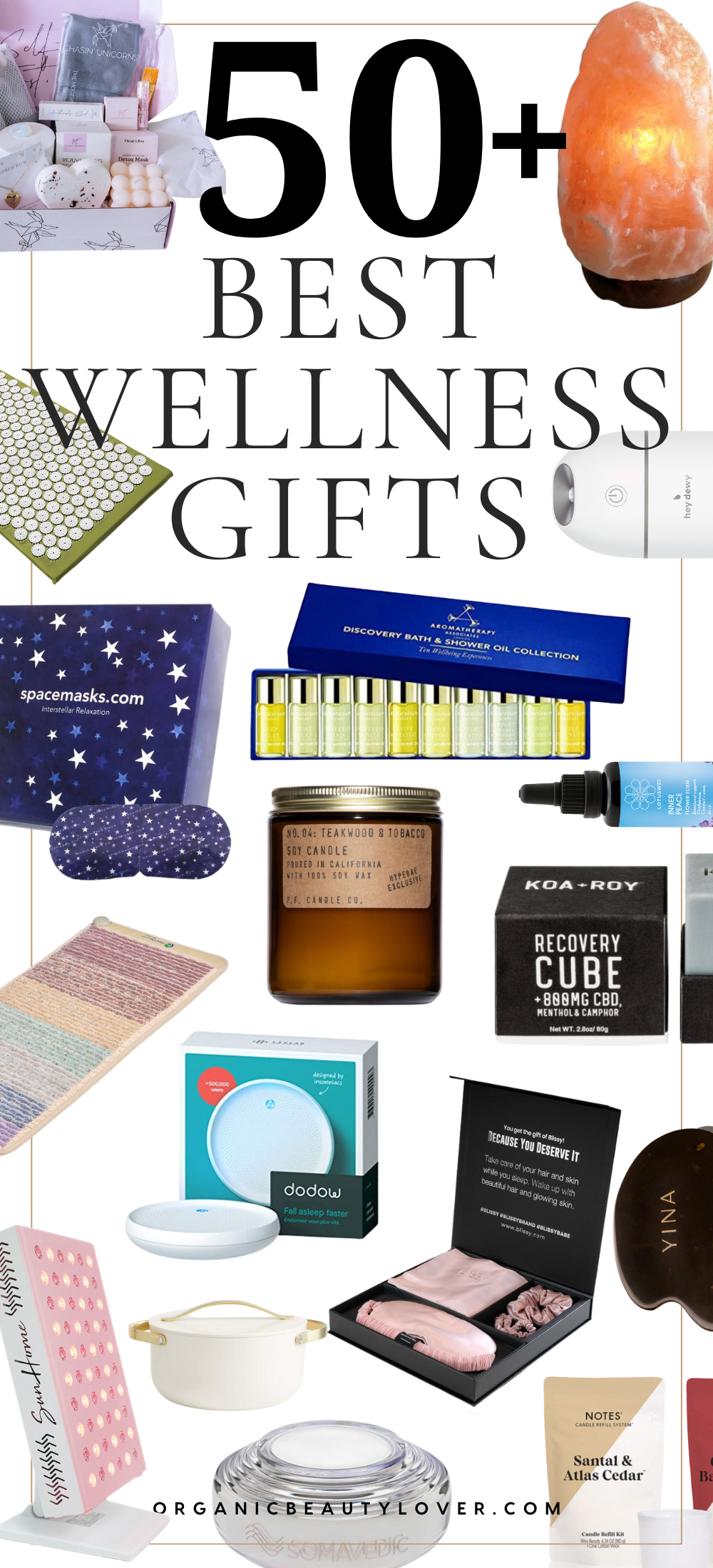 Christmas is just around the corner, so I've rounded up my favorite wellness and self care items that would be a unique gift for anyone this holiday season. These wellness gift ideas are great for the someone who wants to jump back on the fitness bandwagon, desperately needs more relaxation in their stressful life, or could use a bit of motivation. From luxury wellness gifts to inexpensive gifts, most are available on Amazon. So without further ado, here are the top wellness gifts that are sure to please even the most savvy health gurus.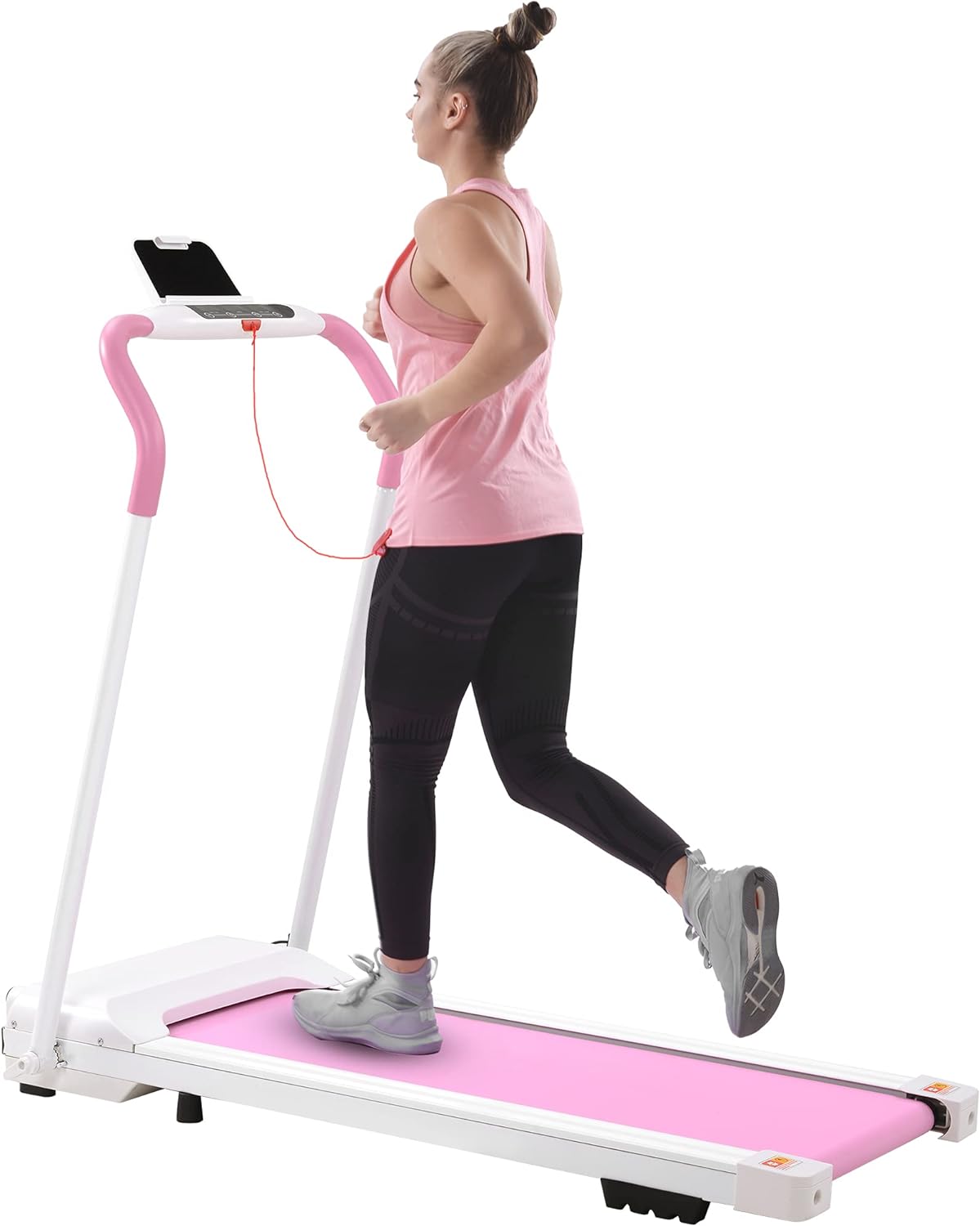 I recently gifted the FYC foldable treadmill to my senior parents this year after seeing it raved about on tiktok, and they are LOVING it. The pink version is popular on social media for the aesthetic, but they have the black version that comes with a desk. It's super affordable at under $300 and perfect for smaller homes or apartments. With winter around the corner, this treadmill makes it easier to stay active even when the weather sucks outside. With the desk version, you can read, watch, or study while walking at a moderate pace or you can get in a more intense running workout.
I purchased this for myself just out of pure curiosity because it was on sale, and my gosh is it relaxing. This eye heating massager has a sedative effect on me. It also has wireless bluetooth for you to listen to meditation or music. If you know someone who suffers from migraines or headaches, this is the perfect holiday gift for them.

The Cozy Earth bathrobe is supremely luxurious and will have the giftee feeling like they're in a 5-star hotel in their own home.
One of Oprah's favorite things year after year, Cozy Earth bamboo loungewear, bathrobes, pajamas and bedding is the softest material your skin will touch. They're not made with any synthetic materials, but with 100% Viscose from Bamboo. Out of all the sustainable fabrics I've tried cotton, linen, hemp, supima cotton, etc – bamboo has been the softest. The downside with bamboo though, is that there's no organic certification for it, and the processing and manufacturing of bamboo isn't the cleanest. But man oh man, Cozy Earth is insanely soft.
Black Friday: Code OBL45 saves 45%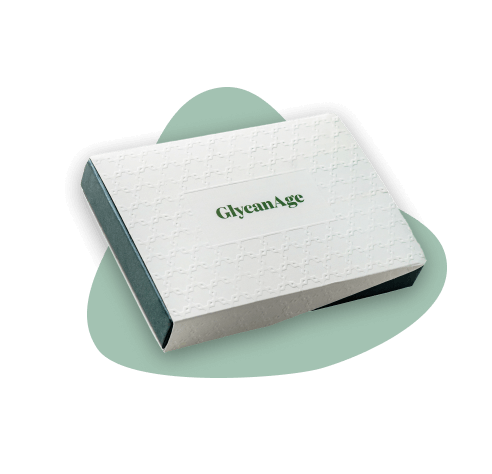 This gift is for the wellness fanatics! Welcome to the first step in biohacking your age. Think your health-obsessed friend would love to find out their biological age? GlycanAge is based on 30 years of scientific research (and 200,000 tests) to accurately test your biological age so you can have better insight into the current state of your health and make decisions about lifestyle changes. Your biological age isn't necessarily the same as your chronological age, and only about 54% of biological aging is determined by your genes, with about 46% being influenced by environmental factors.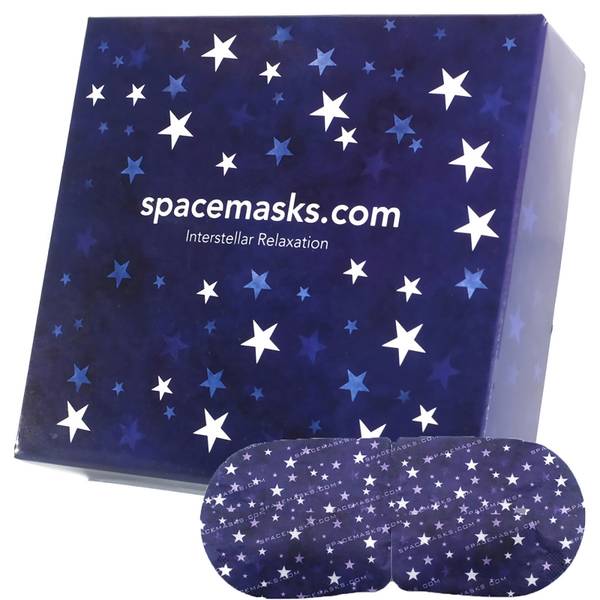 Spacemasks are a self-heating eye mask that provides 15 minutes of relaxing therapy for tired eyes. Each set comes with five individually wrapped Spacemasks infused with Jasmine to help you fall asleep, ease headaches and relax tired eyes. Once opened they're activated by air to start warming up.

They are going to love anything that helps them delve into spiritual wellness, like incense sticks! Opt for clean all-natural incense sticks without synthetic fragrance, like Sea Witch Botanicals or Cedar and Myrrh.
Diffuse up to 4 essential oils simultaneously without any water or measuring of essential oil drops with the Aromatru Diffuser. The 4 chambers allow you to change oils and combinations without the mold, chemicals, and toxins that water-based diffusers can contribute to. A Wi-Fi enabled version allows you to set automated schedules for a completely hands-free, hassle-free diffusing experience.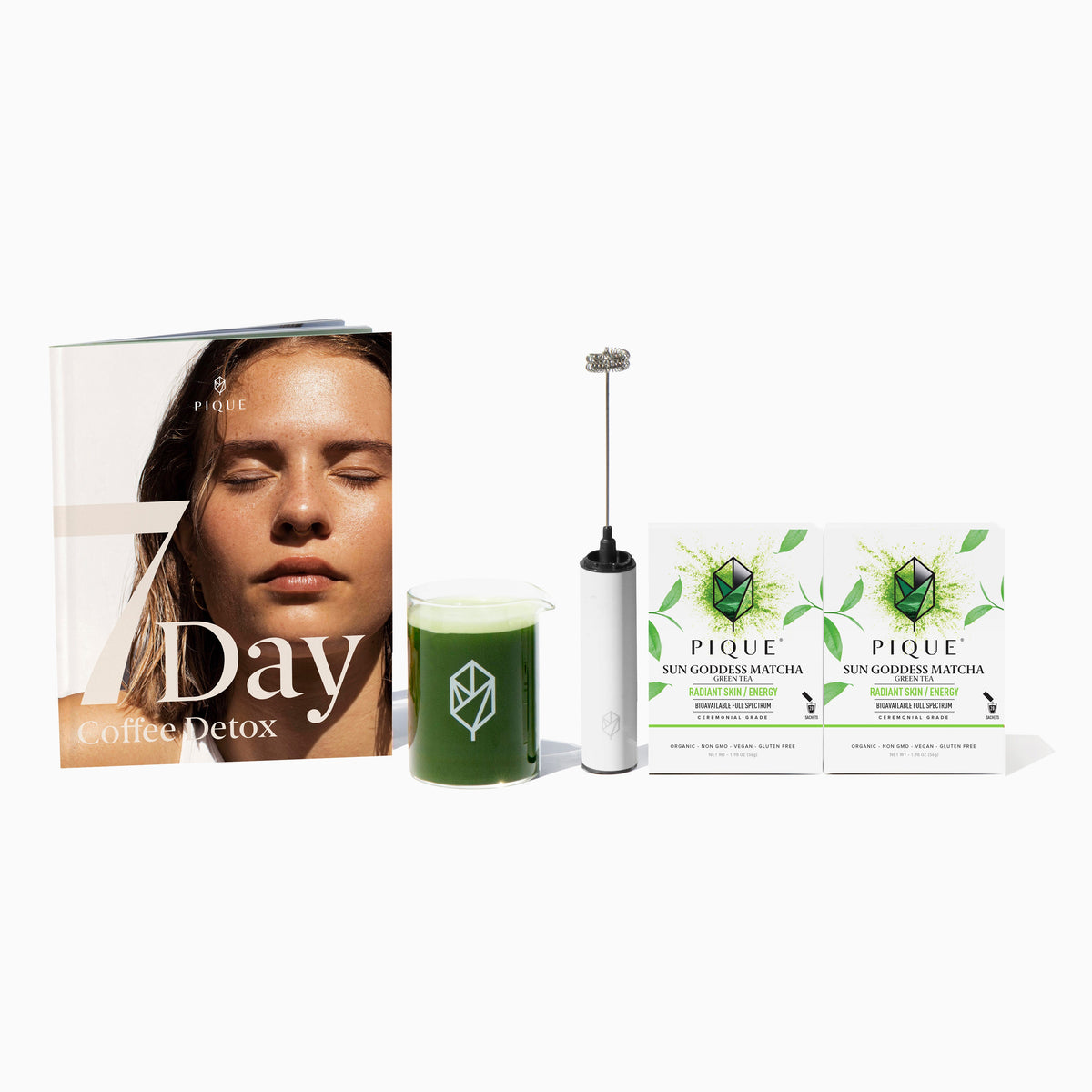 The secret to why Japanese women never age — matcha. Make it into a real gift by giving a matcha set that includes a whisking tool and manual. Founded in 2014 in San Francisco, Pique Tea offers the purest, healthiest tea that are available in the form of crystals that dissolve in both hot or cold water. Pique tea crystals are triple screened for toxins like heavy metals, mold, and pesticides to ensure quality. Sun Goddess Matcha is sourced from Kagoshima, at the southernmost tip of the Japanese archipelago, the furthest distance from environmental toxins.
SALE: 15% OFF subscriptions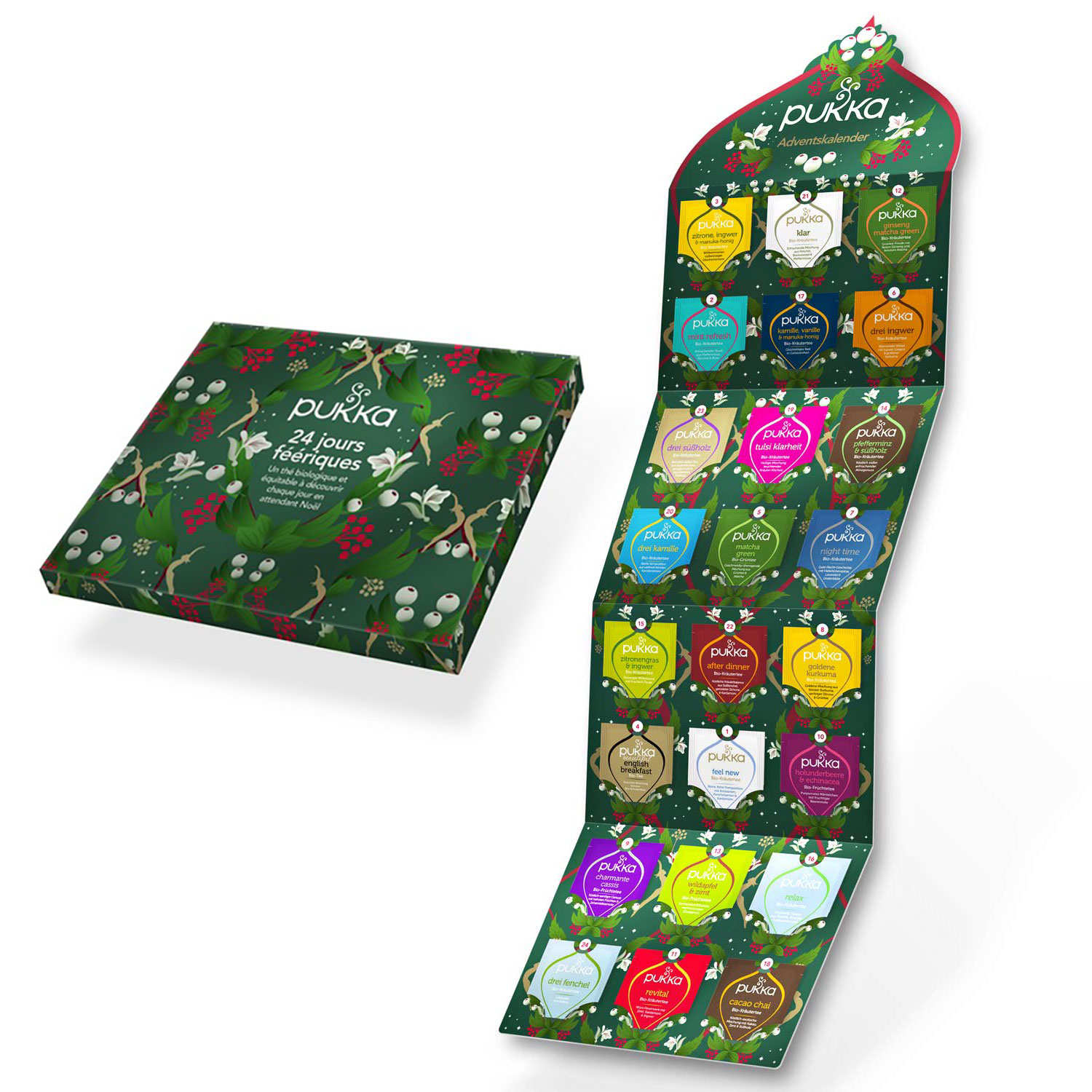 You get to enjoy 24 different sustainable, organic and fair trade cups of tea for under $20.
Bathorium is a line of clean bath soaks and bombs designed to elevate any bath experience into a luxurious spa-like experience at home. They offer all-natural premium clean bath salts, bath bombs, bath teas, bath soaks and bubble baths – perfect for bath lovers. There's even one for kids.
SAVE: Discount code OBL saves 10%

You can never go wrong with gifting clean-burning candles, especially when they're P F Candle Co candles. Their cult favorite Teakwood and Tobacco scent catapulted the brand to fame and today they offer a wide variety of candles and reed diffusers using fine fragrance oils. Plus they're perfect for all genders.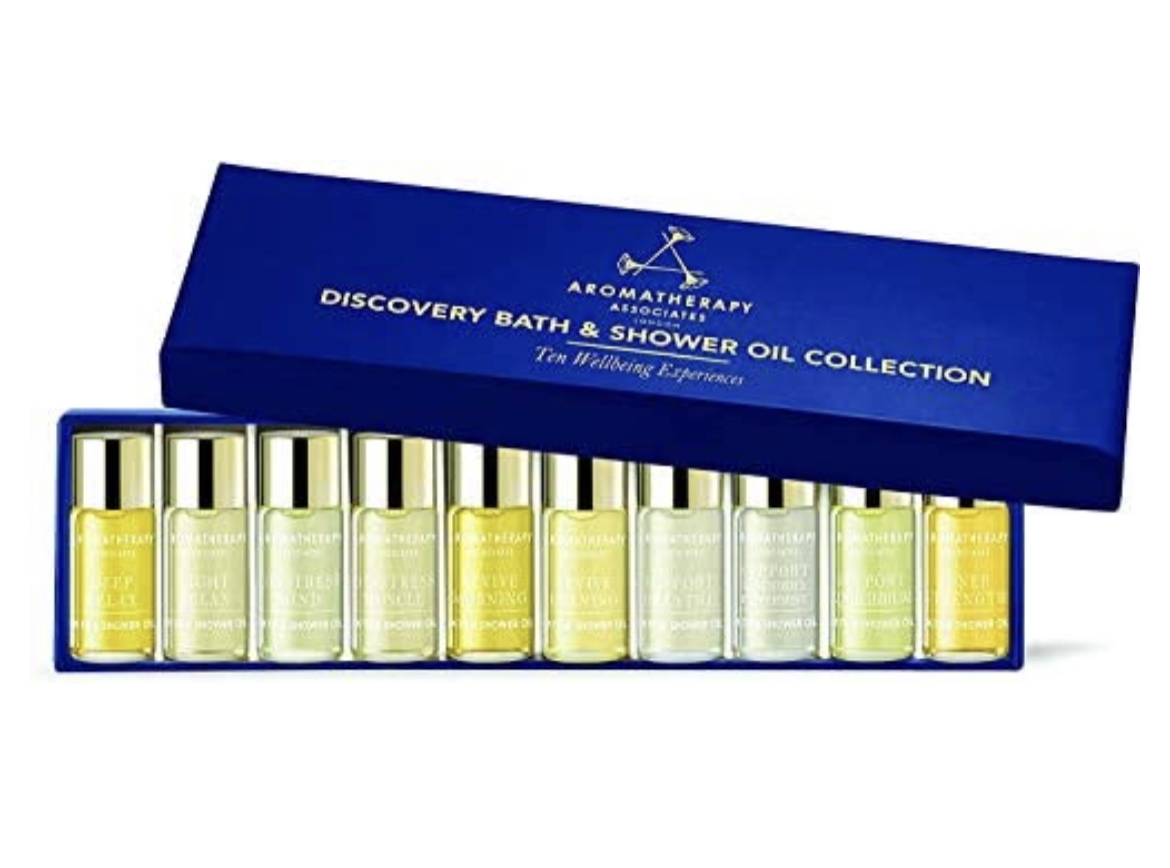 For bath lovers, the Aromatherapy Associates luxury bath oil set of ten different blends makes for a great gift. Adding a bath oil to your bath helps nourish and soften the skin while providing an aromatherapeutic experience. Aromatherapy Associates offers some of the most exquisite essential oil blends that will soothe you right to sleep or blissful relaxation.
Did you know the average person has over 30 different parasites living in their bodies. Parasites can steal nutrients, produce toxins and kill off good bacteria allowing for harmful yeast like Candida to grow.  Zuma Parasite Detox uses a blend of key herbs (organic or wildcrafted) with powerful anti-parasitic compounds that can eliminate the adult, larva and egg stages of different types of parasites. They use a therapeutic extraction process that's able to concentrate the active ingredients into a water-soluble liquid extract more potent than regular tea powders or capsules.
SAVE
: Affiliate Discount code OBL saves 15% at Zuma Nutrition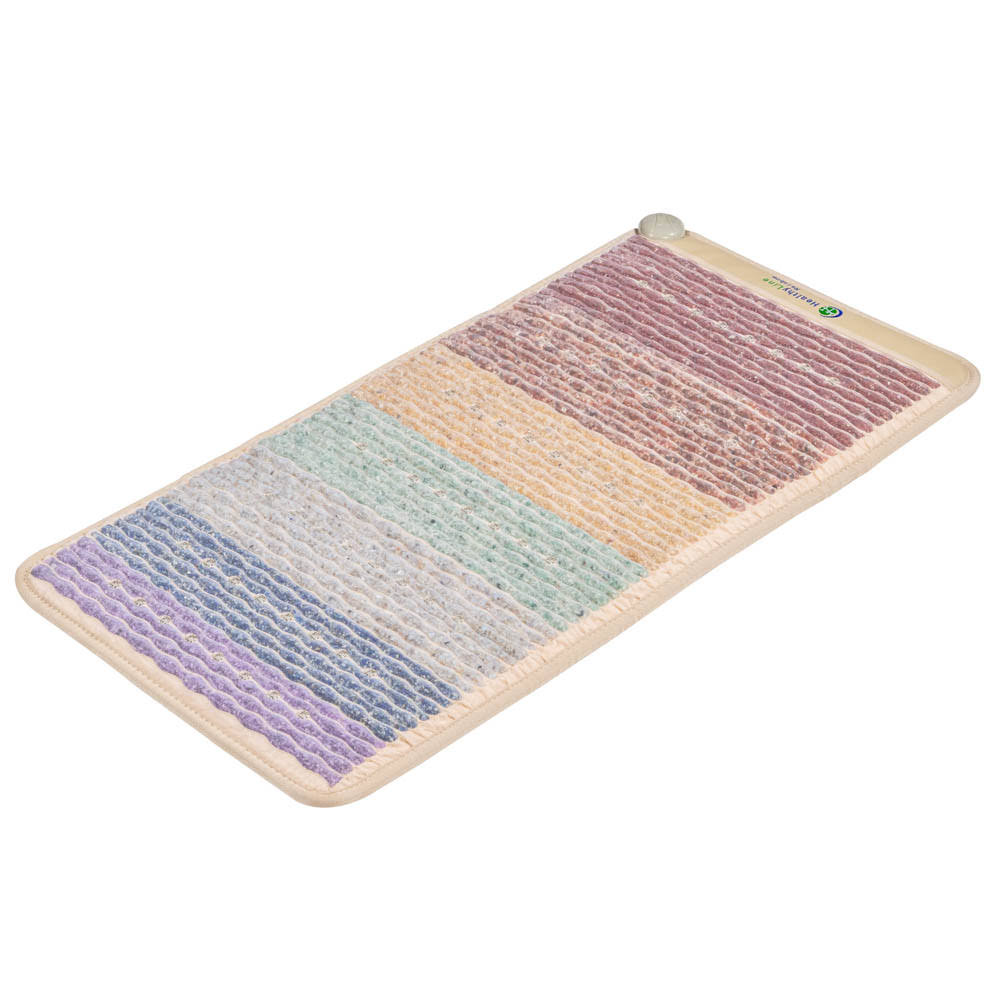 Know a crystal lover? The ultimate luxury wellness gift for crystal fans is the Healthyline Far Infrared Gemstone Rainbow Mat. It's filled with seven types of natural gemstones that warm up with far-infrared heat and offers pulsed electromagnetic fields (PEMF) and seven colors of light. Healthyline mats offers multiple healing modalities in one single mat.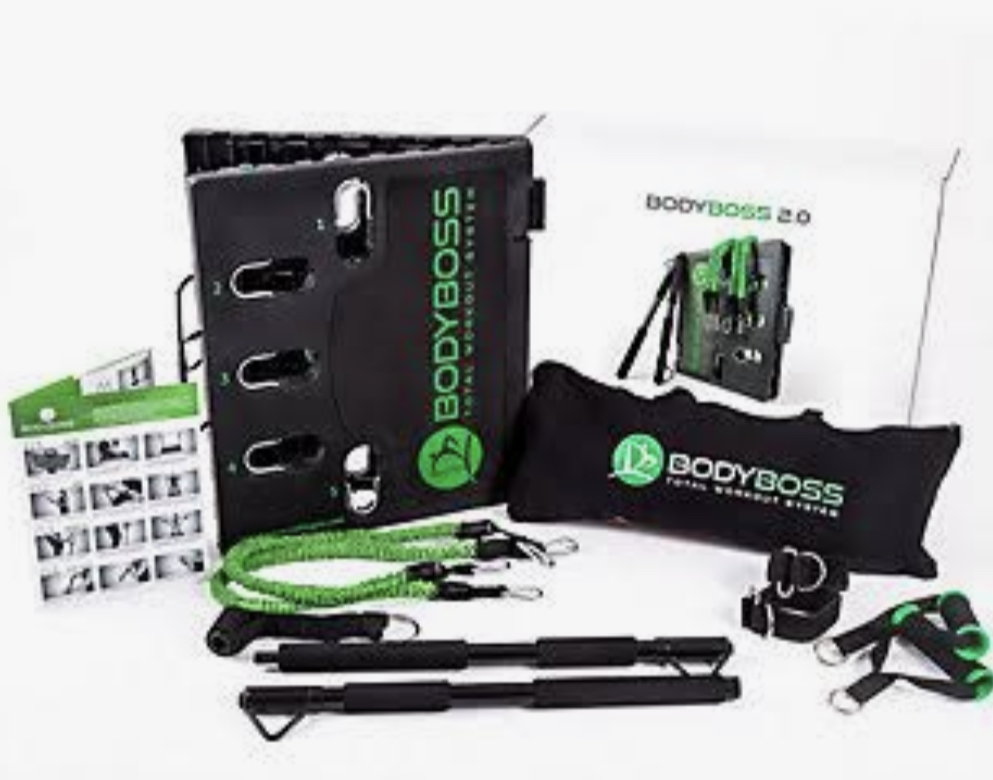 I love using my BodyBoss Home Gym in the comfort of my own home. It's a fully portable home gym that's designed to simulate all the bulky equipment and machines you see at the gym. BodyBoss is very easy to use once you try it out and it's also beginner workout friendly.

Higher Dose Infrared Blanket
Popular with the likes of Lady Gaga and Bella Hadid, the celeb-favorite Higher Dose Infrared Sauna Blanket harnesses far infrared rays inside Amethyst, Tourmaline, and Charcoal layers for all the benefits of a sauna in the comfort of your home. There's no having to go to Publix infrared sauna studios plus you save them money over the long term. The heat energy from Higher Dose Infrared Sauna Blankets boosts blood circulation to deliver all the nutrients the body needs to recover, penetrates deep to relax tense muscles, and heals damaged tissues.
SAVE: Discount code OBL saves 15%
BLACK FRIDAY: 40% OFF with code OBLHD at

CurrentBody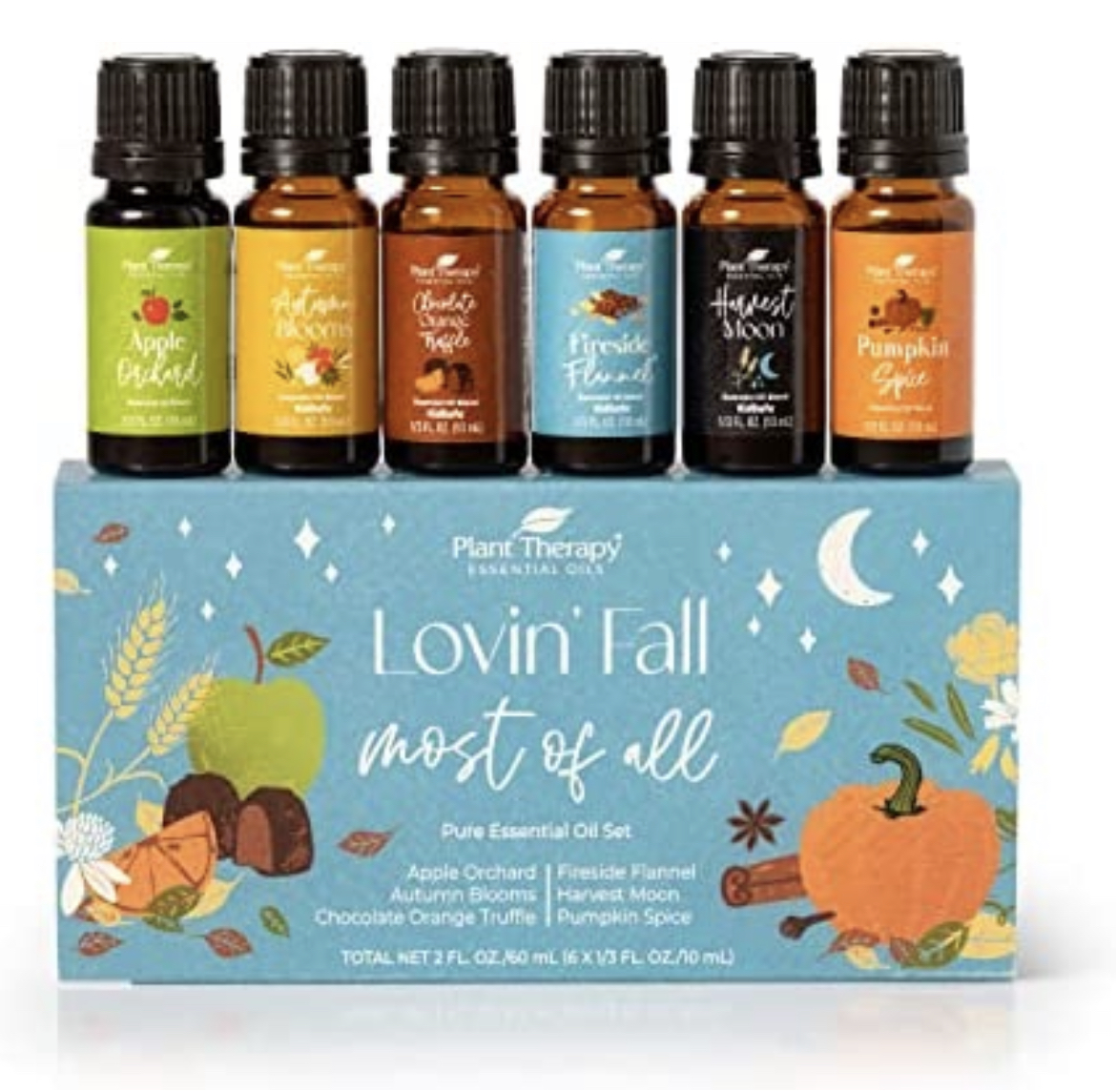 With essential oil blends like Fireside Flannel and Apple Orchard, Plant Therapy's Lovin Fall Essential Oil set will have those in denial that summer has ended actually excited for sweater weather. Plant Therapy offers full transparency and high quality that's affordable. Every bottle of essential oil from Plant Therapy goes through multiple rounds of organoleptic and analytical testing, with third-party laboratory GC-MS testing always available to the public.
BLACK FRIDAY: 35% OFF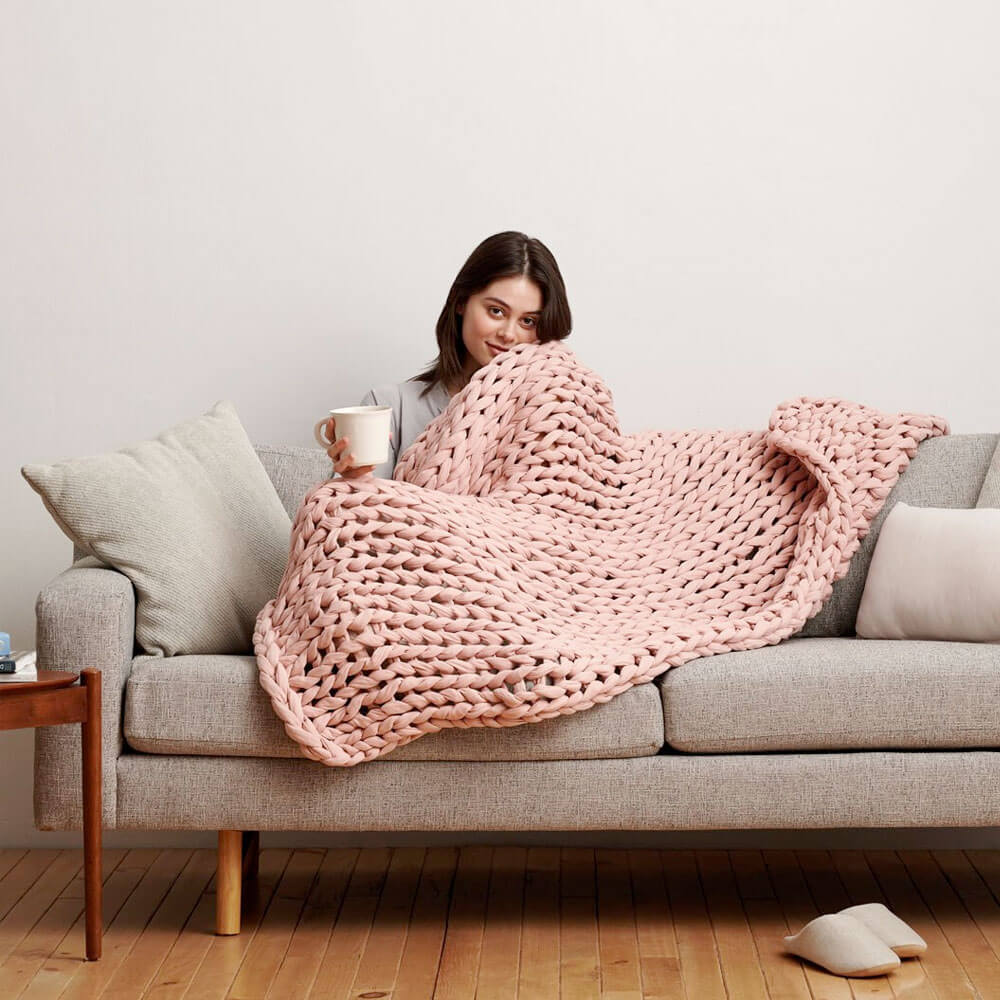 The Bearaby Weighted Blanket (also known as a gravity blanket) is a great gift for cozying up under while lounging, watching Netflix or reading in bed. They're made with plant based and organic materials only and come in a variety of colors and sizes to suit everyone's needs. Scientific research shows that sleeping under an evenly distributed weight brings about a deeper, more natural sleep cycle. The sensation of feeling cocooned can also help reduce cortisol levels. Bearaby makes for a fantastic sleep wellness gift.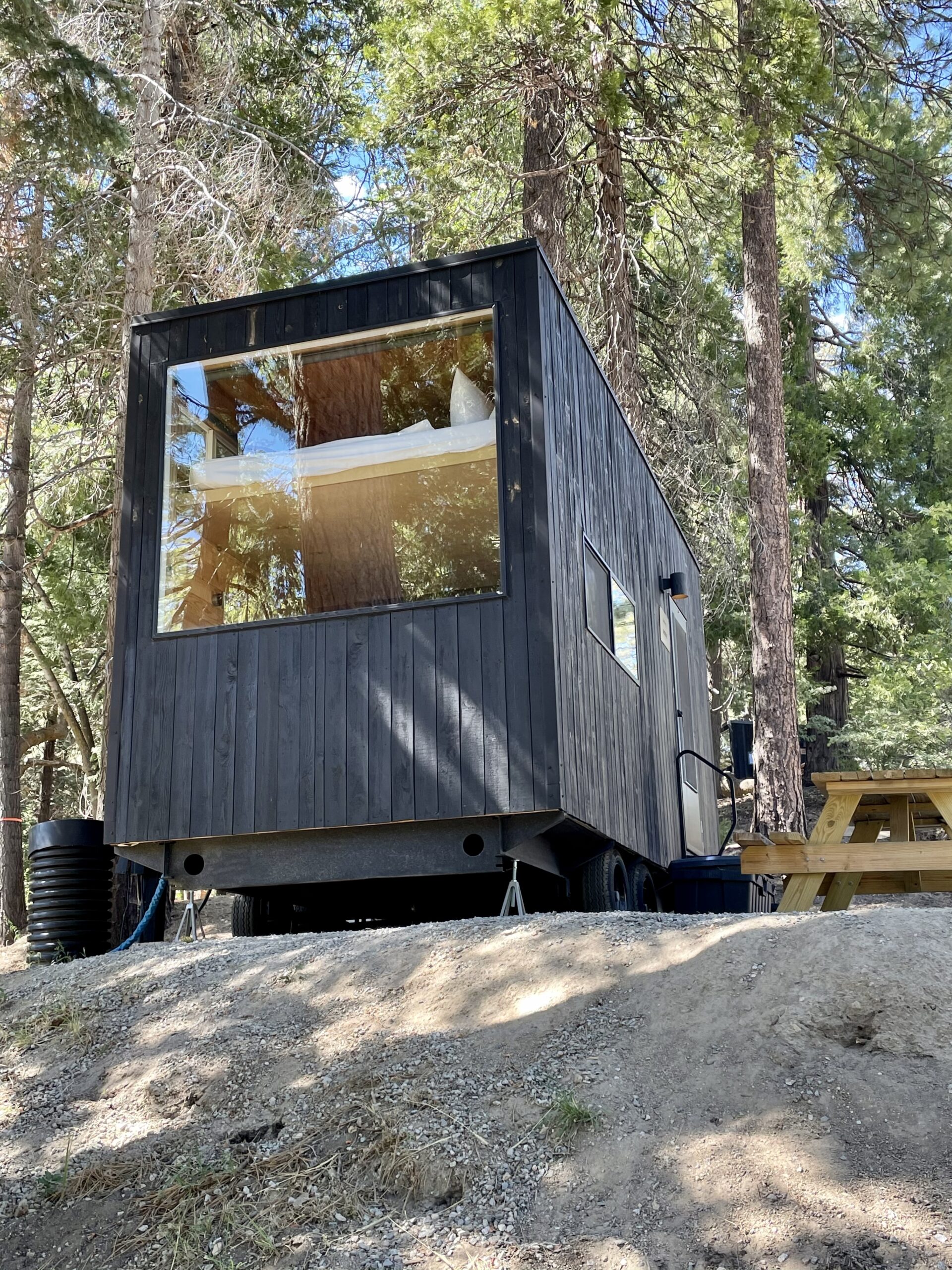 Some of us love the gift of experiences rather than objects. With all the stress and chaos of life, why not gift a luxurious tiny cabin escape in nature. Getaway has 19 outposts close to major cities across the US. Their tiny cabins come with all modern day luxuries and are nestled in the wilderness away from the hubbub of the city (max 1-2 hours away).
SAVE: Discount code OBL saves $25 off your Getaway booking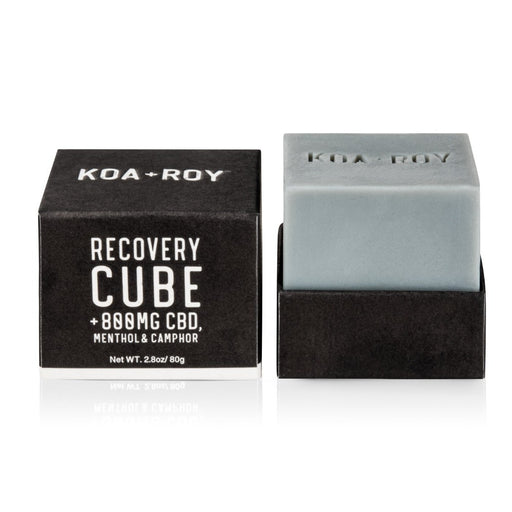 Massage cube anyone? These zero waste massage cubes are packaged in hemp paper and made with high quality, entirely safe, plant based ingredients. Each cube is infused with 800 mg for a truly therapeutic experience. Really dig the massage cube into tense and tight areas and feel the tension melt away.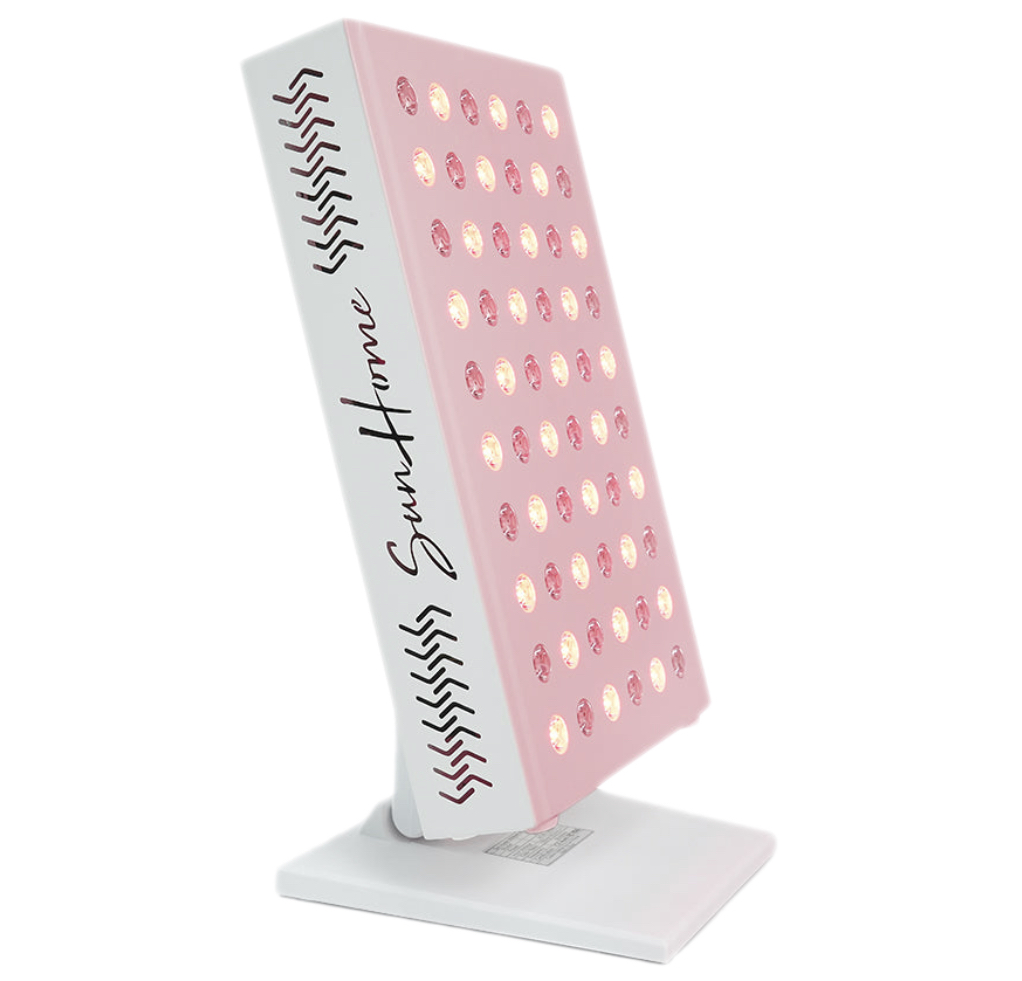 Sun Home Saunas high-powered red and near infrared light therapy devices use clinically proven wavelengths ranging from 660nm to 850nm that have strong therapeutic benefits. Not only does red light therapy improve the skin's appearance, by helping reduce wrinkles, scars, redness and acne, it can also help with medical conditions, reduce inflammation in the body and speed up wound healing.
SAVE: Discount code OBL saves $75 off at Sun Home Saunas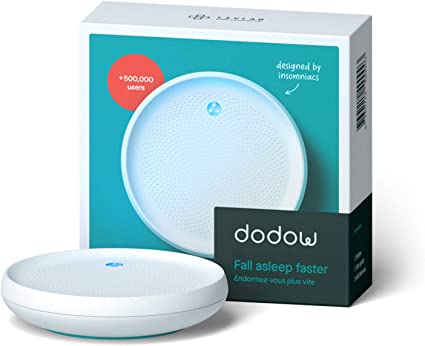 For the person you know who has sleeping issues, the Dodow is a metronome light that slowly projects a rhythmic glow onto your ceiling to help you fall asleep faster. By synchronizing your breathing to the contracting and detracting light, you can clear the mind and relax the body. I used the Dodow device back when I was suffering from insomnia issues and found that it sometimes did help me fall asleep when sleep felt impossible.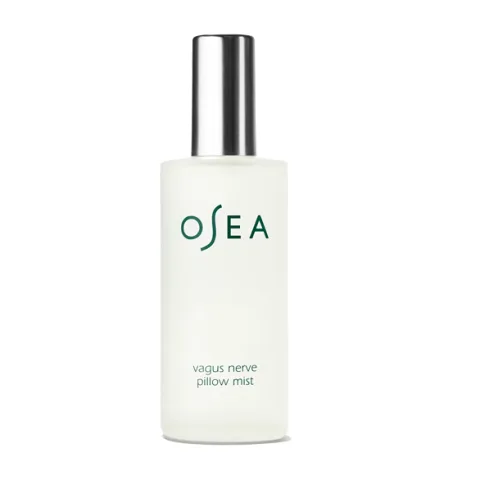 The Vagus Nerve is a term that's well known in the wellness world. It's the 10th cranial nerve and reaches from the brain to the gut. It functions as the main component of the autonomic and parasympathetic  nervous systems that oversees mood, bodily functions and relays information from vital organs to the brain. Osea's Vagus Nerve Pillow Mist contains a blend of essential oils that can help induce a meditative state of consciousness while promoting overall relaxation and well-being.
SAVE: Discount code OBL saves 10% at OSEA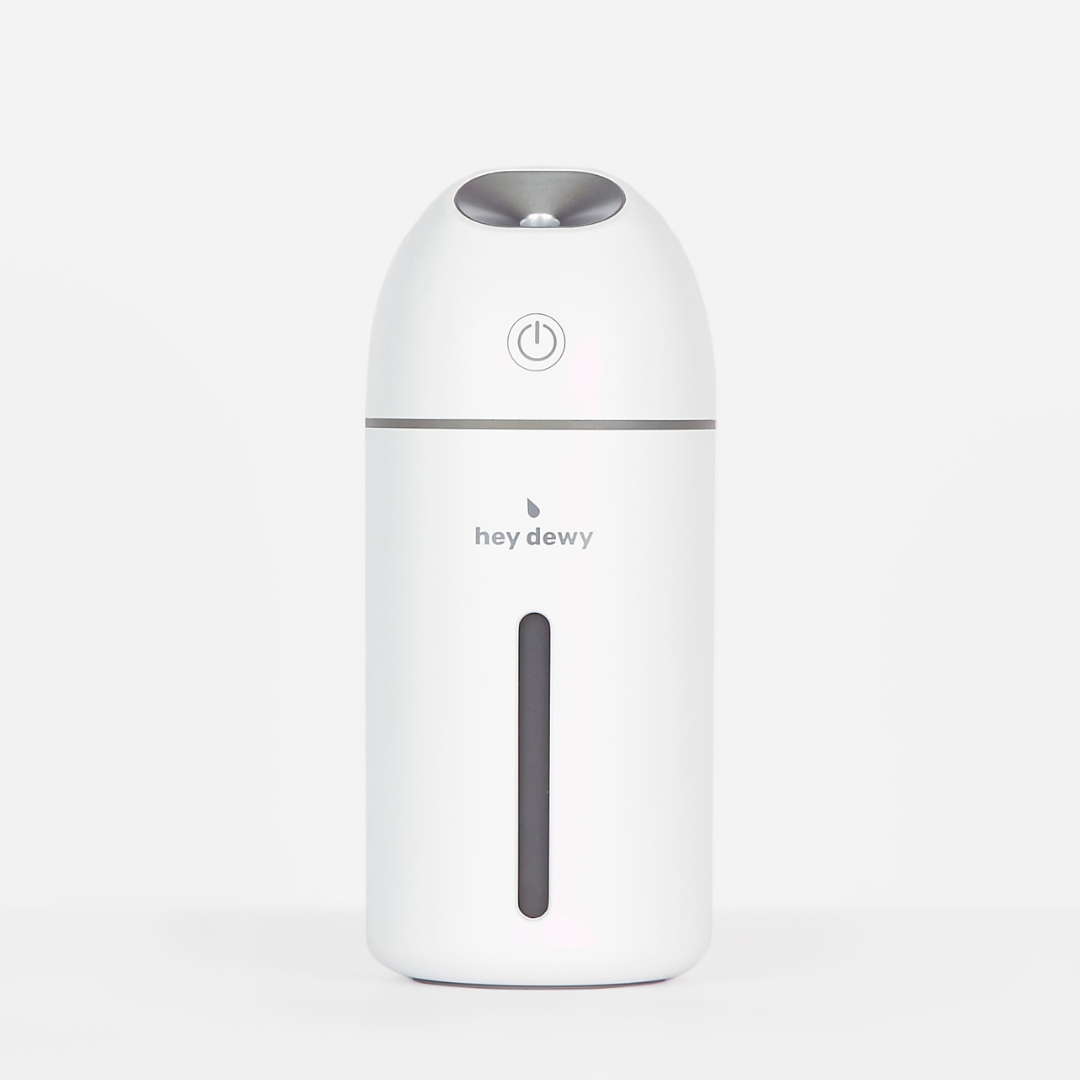 The ultra compact Hey Dewy Humidifer releases a cool mist to add moisture to the air and create a healthier home environment. Humidifiers reduce bacteria and virus buildup in the air, prevent skin dryness, relieve allergy symptoms and soothes sinuses. Homes should have 30-50% humidity levels ideally.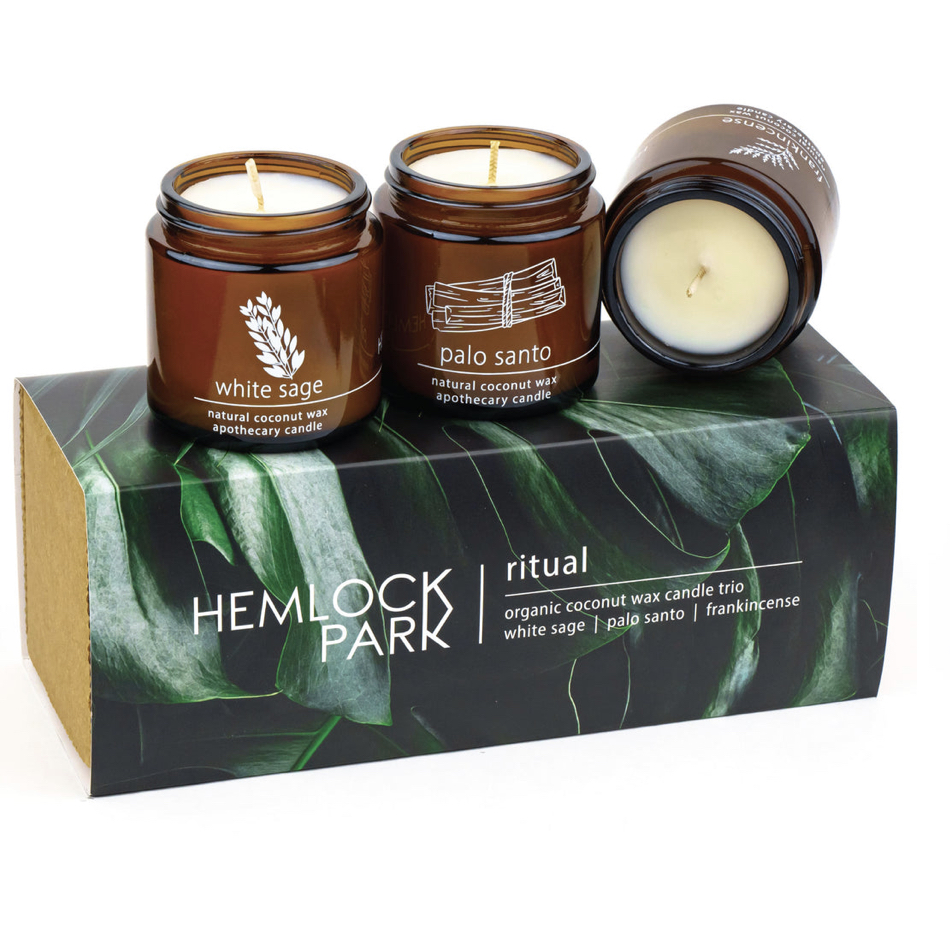 Gift an organic candle set with Hemlock Park. Each Hemlock Park candle is hand-poured in small batches at their artist-owned apothecary in Nevada. Hemlock Park offers a wide variety of 22 candle scents and a crackling wooden wick. Also sold on Amazon.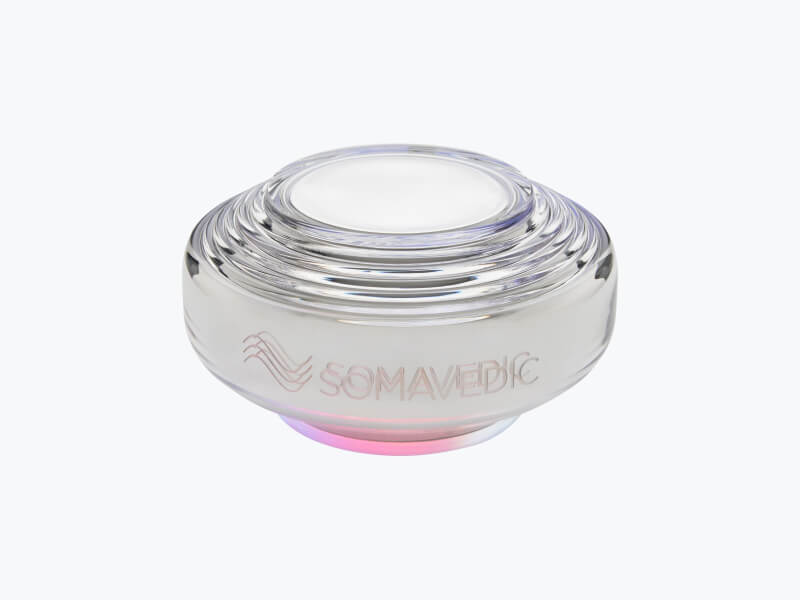 For biohackers, wellness gurus and health fans alike, Somavedic is a coveted health product. If you're not familiar with it, a Somavedic is an EMF mitigation device that utilizes frequency therapy to block the effects of Electromagnetic Field Radiation and 5G Radiation. EMF radiation comes from our mobile phones, cell phone towers and our wifi routers, and according to the International Agency for Research on Cancer, they're possibly carcinogenic to humans. A study published in Environmental Health suggests EMFs may cause changes to DNA.
SAVE: Discount code OBL saves $90 (or code OBL20 saves 20%)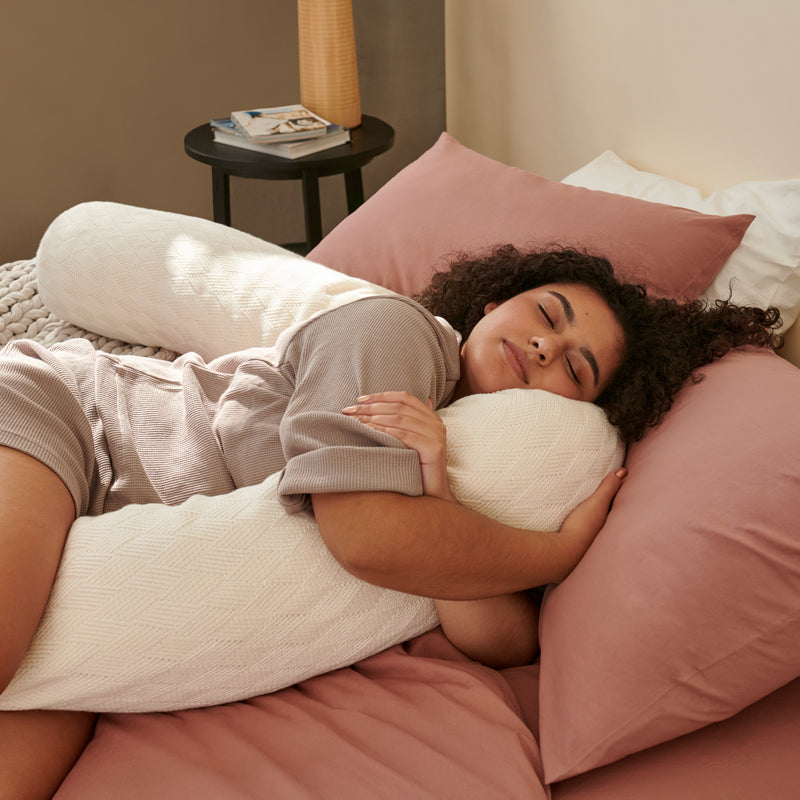 For side sleepers, pregnant moms, or anyone wanting a little spoon, the Bearaby Body Pillow is a gift they don't need but would love to have. The genius team at Bearaby have developed a full-body pillow with plant-based Melofoam that hugs you in all the right places. It's a squishy, breathable & ergonomic body pillow pillow that cradles the shape of your body, creates a sense of calm and provides therapeutic benefits. Plus every Cuddler comes with a 100% organic cotton cover in white.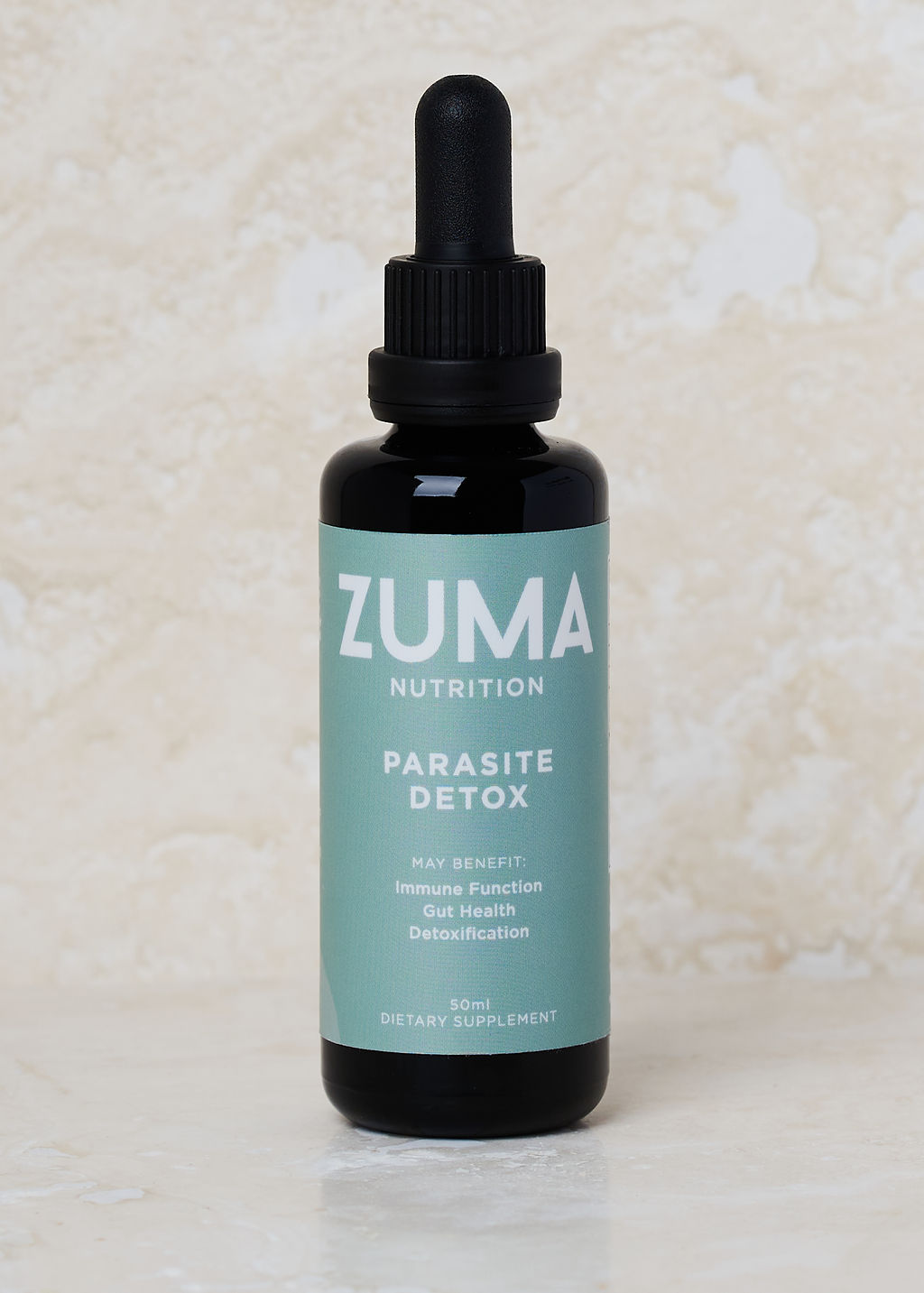 Did you know the average person has over 30 different parasites living in their bodies. Parasites can steal nutrients, produce toxins and kill off good bacteria allowing for harmful yeast like Candida to grow.  Zuma Parasite Detox uses a blend of key herbs (organic or wildcrafted) with powerful anti-parasitic compounds that can eliminate the adult, larva and egg stages of different types of parasites. They use a therapeutic extraction process that's able to concentrate the active ingredients into a water-soluble liquid extract more potent than regular tea powders or capsules.
SAVE: Discount code OBL saves 15% at Zuma Nutrition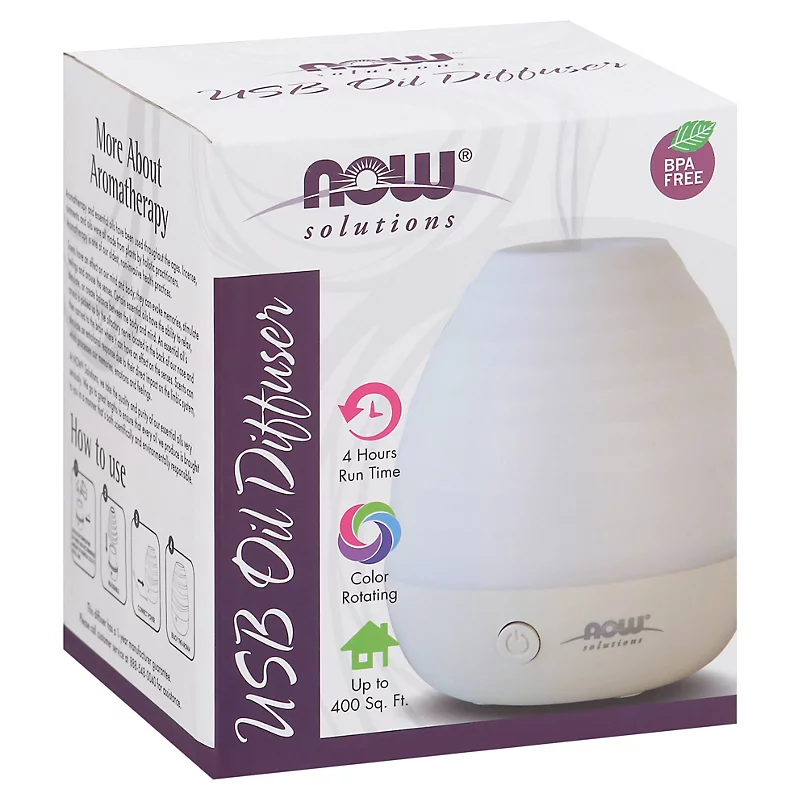 For the gift giver on a budget, NOW offers plenty of affordable Heath and wellness gifts like their Essential Oil Diffuser. Simple yet functional, the NOW diffusers provide aromatherapy benefits by diffusing essential oils into the air and releasing their therapeutic properties.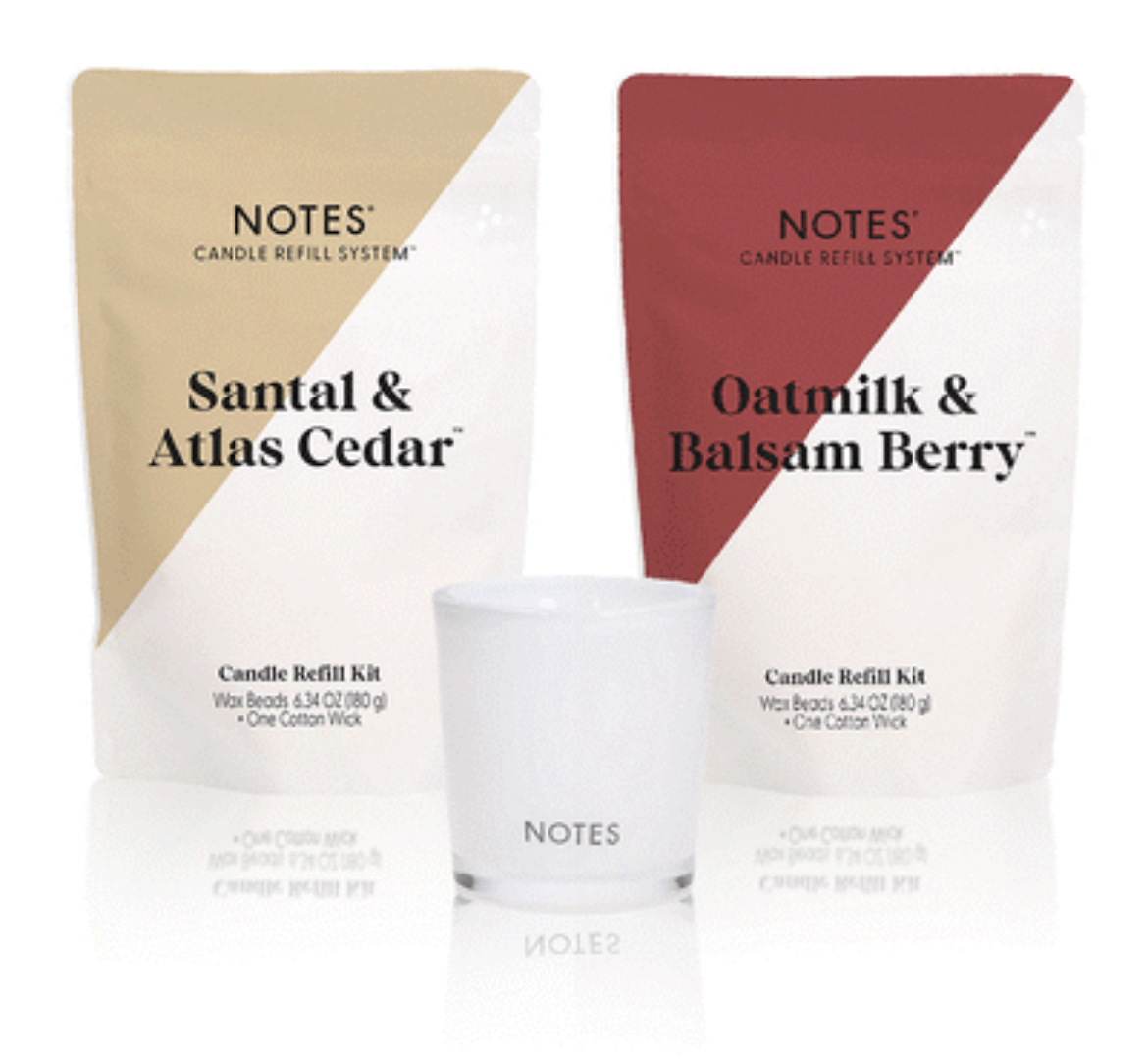 Notes Candle Refill Kit
The most sustainable candle gift for eco-minded friends and family is the Notes Candle Refill Kit. It's an endlessly refillable candle that you only need to purchase refills for instead of a brand new candle + vessel.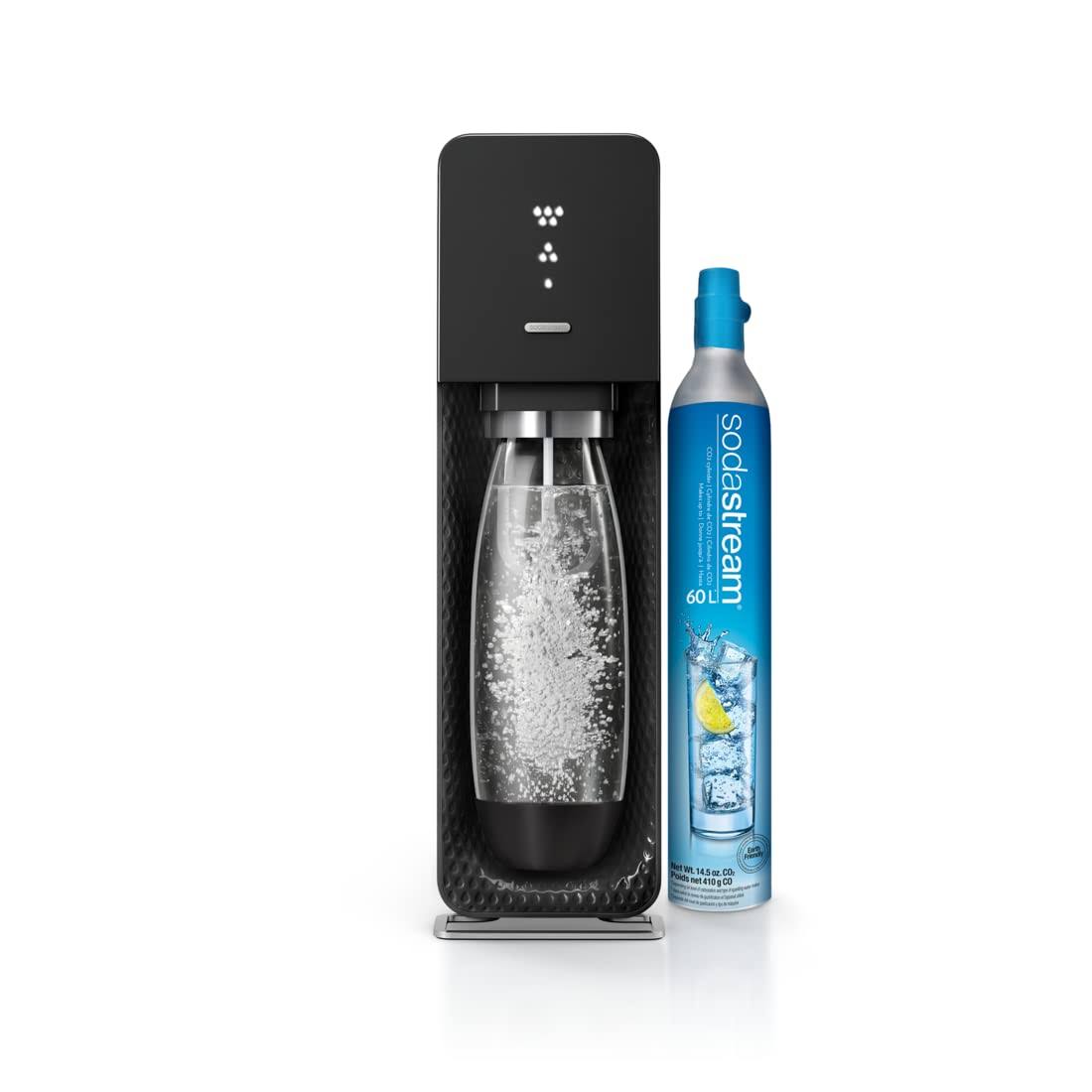 Everyone needs to drink more water and Sodastream sparkling water machines not only make you want to drink water they also eliminate so much plastic bottle waste. These high-quality machines can last years and years. Mine is over 5 years old and works as good as new!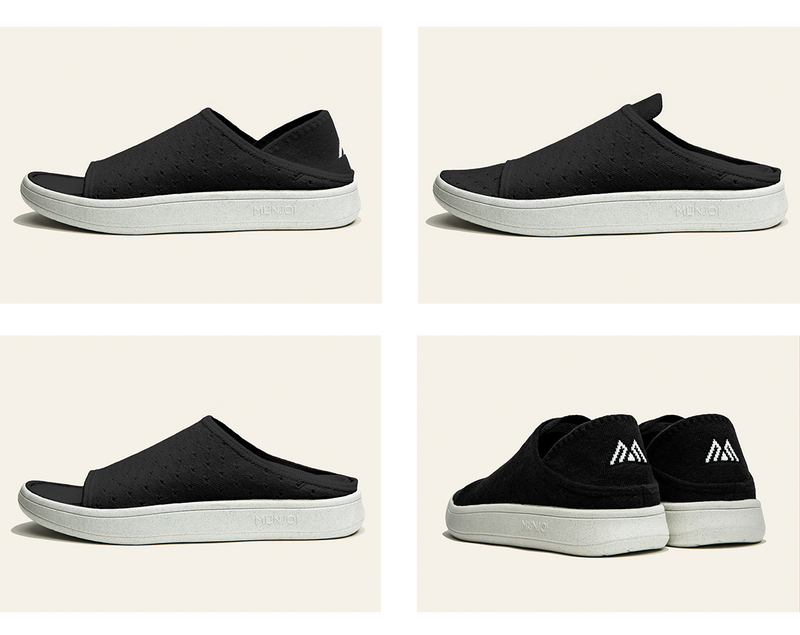 Give an eco-friendly shoe that transforms into four different shoes. Munjoi convertible shoes go from sneaker to mule to sandal to open-toed mule in seconds. They're made with algae waste from polluted waterways along with hemp, cotton and sugarcane. They're super comfy (I've used mine for 2 years) and practical. Use them as a sneaker for a light jog, then a sandal for a beach day, and a stylish mule for brunch.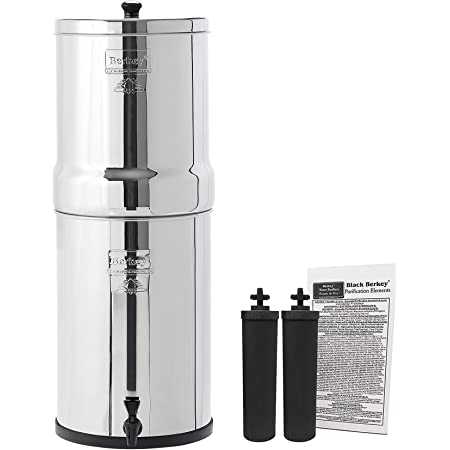 Give the gift of clean water with Berkey Water Filters, one of the highest quality water filters available. With tap water in US cities being heavily contaminated with hazardous chemicals and toxins, making sure you're drinking clean water is a must. The Berkey Water Filter isn't just your average water filter – it's also a water purifier thanks to its ability to remove bacteria and viruses that a conventional filter can't. Berkey water filters remove over 200 contaminants, including pharmaceuticals, pesticides, petroleum products, and PFAS.
Neom Organics was founded due to a necessity for personal well-being and has now grown into a global brand of aromatherapy wellness, home and skincare products. Their products are made in the UK and give any home a touch of natural luxury. Their Home Mist instantly produces a sense of call and their bestselling 3 wicks candles contain up to 3 bottles of essential oils, with no paraffin or synthetics for a soot-free burn.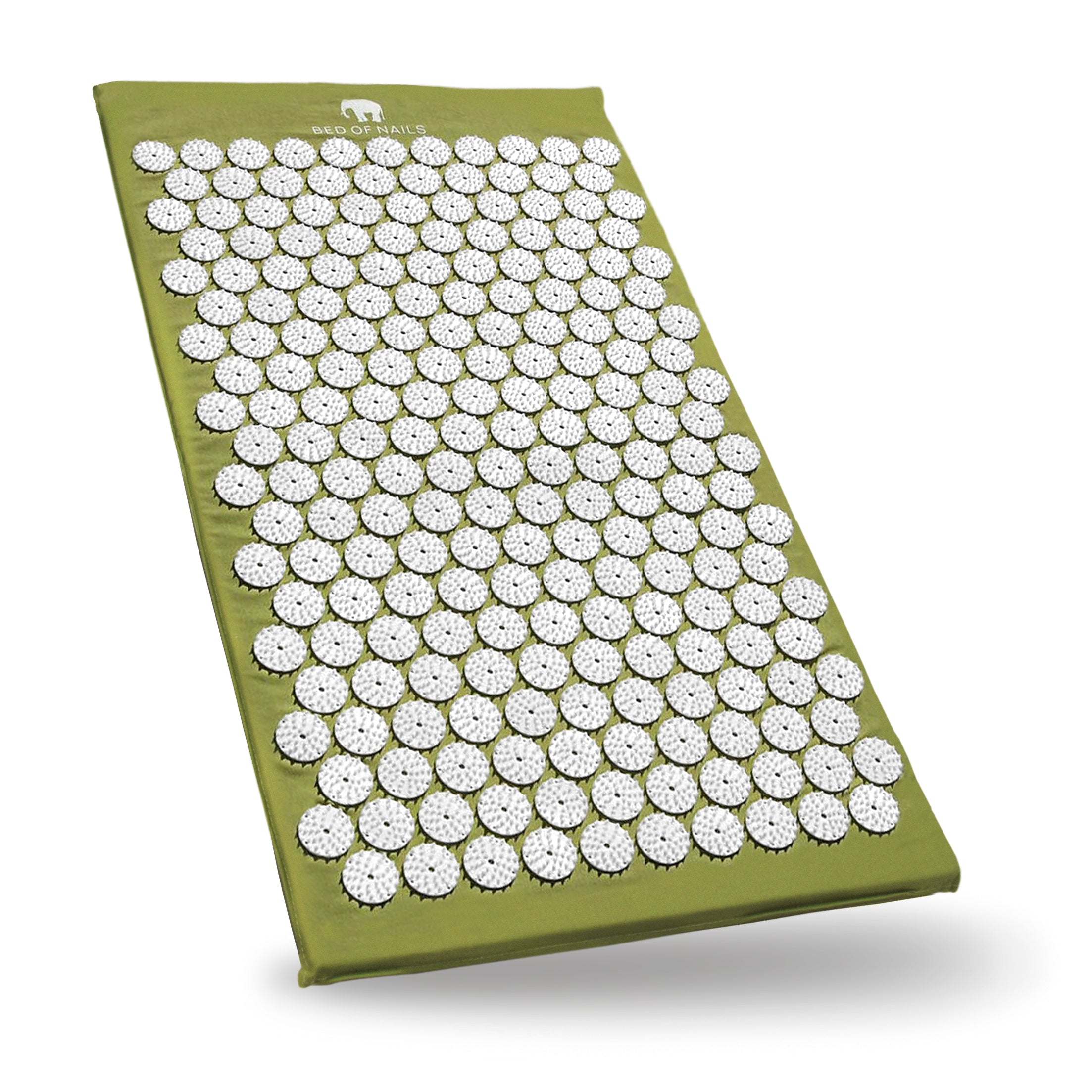 An acupressure mat is based on traditional Chinese medicine and designed to stimulate pressure points near the body's meridians to allow chi (energy) to flow. Using one for 20 minutes a day is said to ease chronic pain, reduce headaches, and improve circulation. There are plenty of acupressure mats out there to choose from, but the one I use happens to be made by Bed of Nails.

Know someone with a sweet tooth and trouble sleeping? Satisfy both needs with NuLeaf CBD Gummies for Sleep. These are made with all natural and organic ingredients with high-quality botanicals that will help easy anxiety and slow down the mind.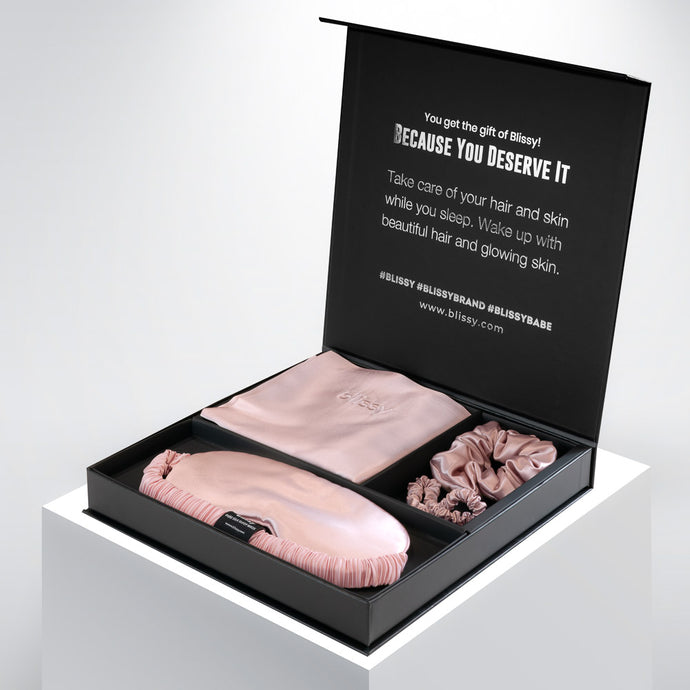 Enhance anyone's sleep experience instantly with a luxe silk pillowcase. Blissy silk pillowcases are not the cheap silk pillowcases you'll find on Amazon. They're of the highest quality and feel completely different from the cheaper knockoffs. I've tried a number of under $20 silk pillowcases and they simply don't compare. Blissy's are handmade using high quality 22-Momme 100% Pure Mulberry Silk.
SAVE: Discount code OBL saves 20%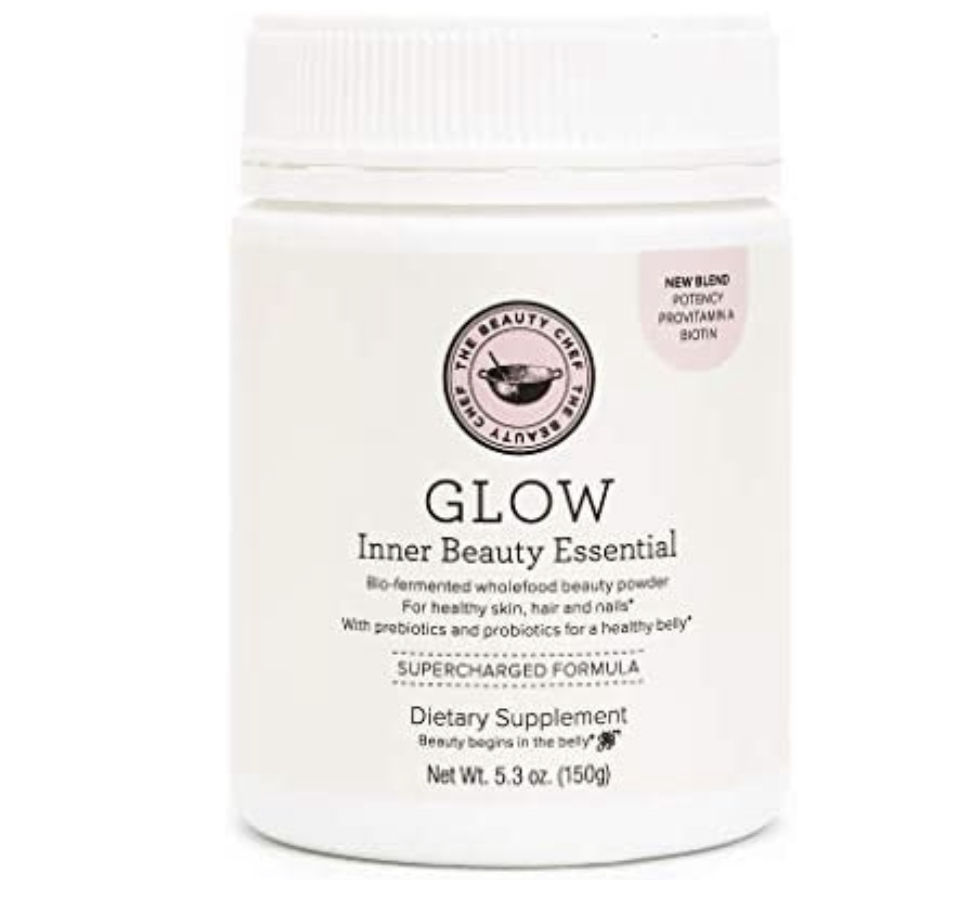 The Beauty Chef is designed to support both gut health + collagen production for beautiful skin, hair, and nails. Glow Inner Beauty Essential uses whole-food ingredients, bio-fermented nutrient blend, seeds, vitamin C, provitamin A, biotin, and probiotics and prebiotics. It has a decent berry flavor that isn't overly sweet.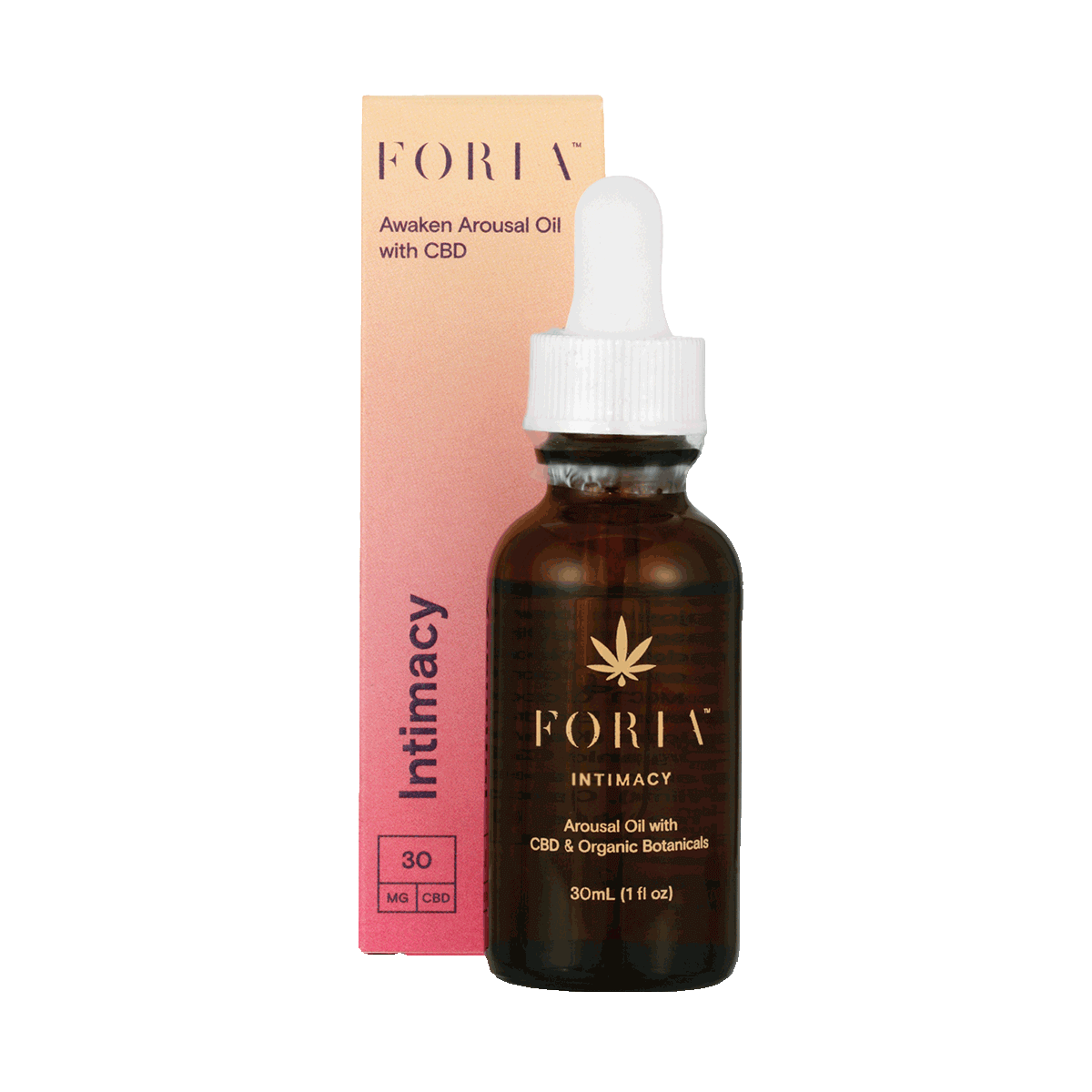 For intimate partners, the Foria Awaken Arousal Oil is a cheeky sexual wellness gift that will give them more powerful orgasms. Awaken uses only natural ingredients to boost circulation and stimulation for a more intense experience in the bedroom.

For journaling lovers and newbies alike, the 5 Minute Journal is a structured and guided gratitude journal to start the day happy. It's based on Positive psychology research so you're more likely to stick to it.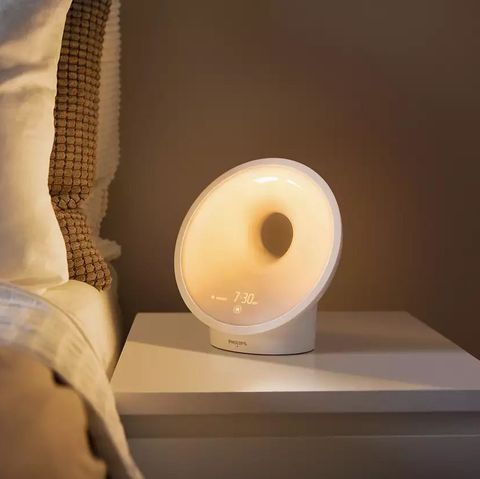 A thoughtful wellness gift for those who live in cold climates without a lot of sun, a SAD Light Therapy lamp helps ease seasonal affective disorder. The lamps simulate sunlight, which helps trigger the brain to release serotonin. Studies also show that using light therapy during fall and winter can help adjust circadian rhythm.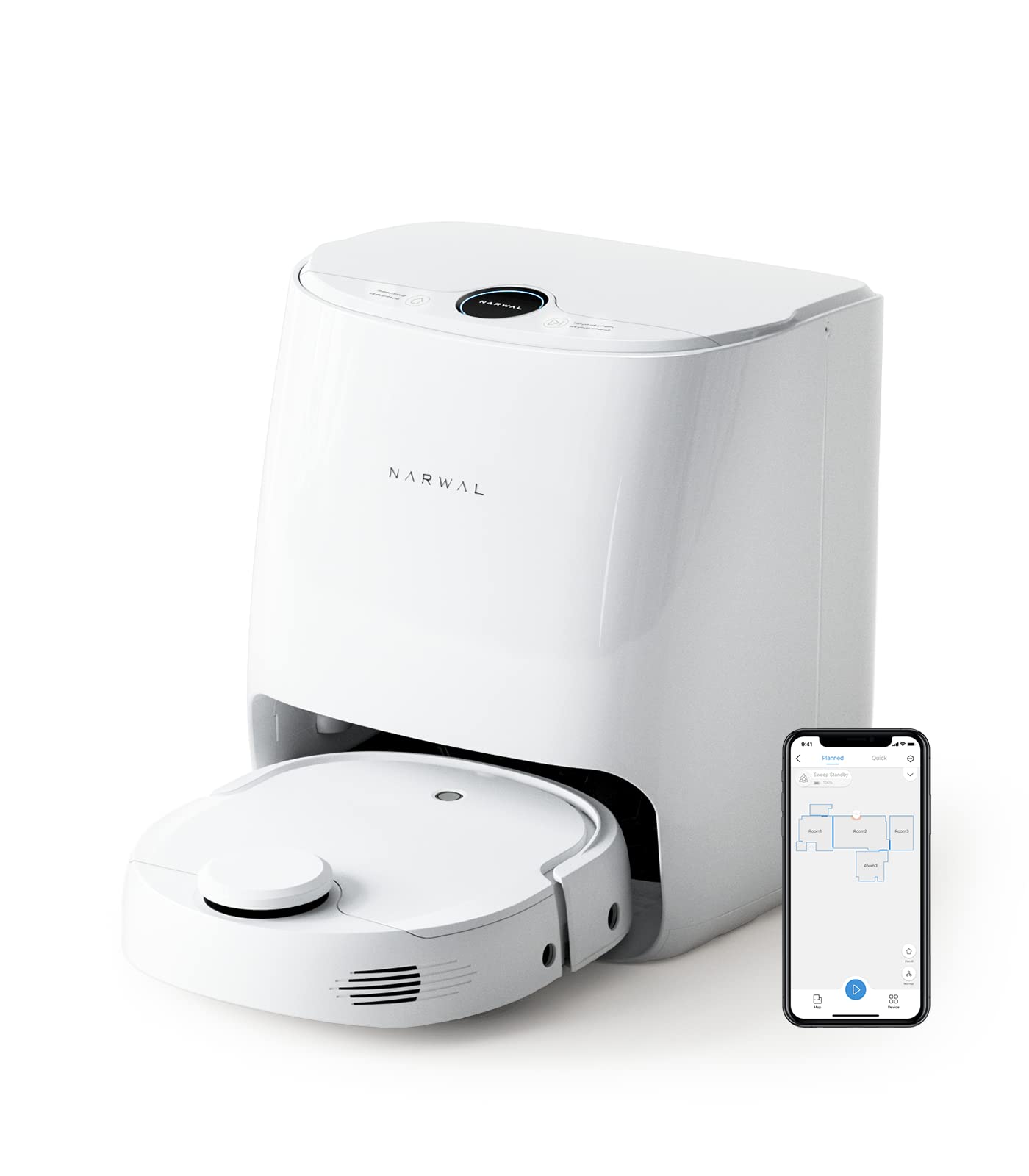 For the busy one who never seems to have time to clean, a robot mop and vacuum machine will be a godsend. What sets the Narwal apart is that it's both a mop and a vacuum AND it's self-cleaning. Meaning, the mop cleans itself so you don't have to lift a finger. You can save someone a whole lot of time and money with this one award-winning cleaning device. Who wouldn't want a clean home at all times!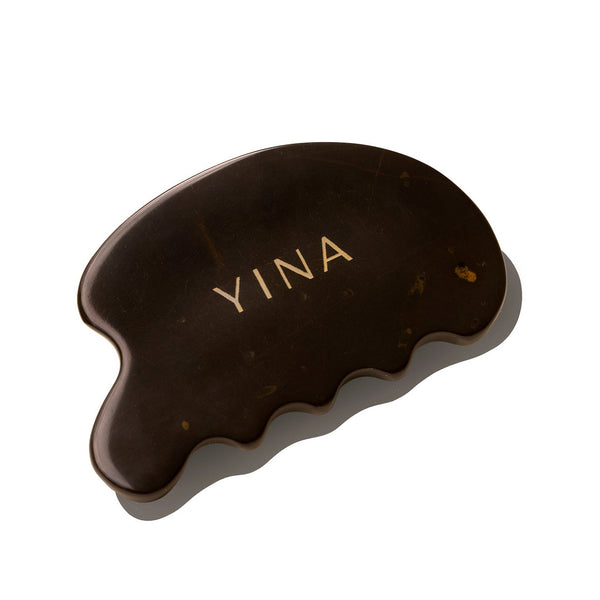 Gua sha is the latest Traditional Chinese Medicine-inspired beauty practice that has attracted everyone from ages 16 to senior. This technique of scraping helps release fascia, reduce tension, increase circulation and promote lymphatic drainage. While it's trendy for the face, Gua sha's roots begin with the body. Bay Area-based brand YINA makes a Bian stone Gua sha that's perfect for both face and body Gua sha.
SAVE: Code OBL saves

The first sonic toothbrush to feature activated charcoal bristles, Boka 2.0 took years of research and customer feedback to create. It comes with 2 attachable brush heads, travel case and magnetic charging base. The Boka electric toothbrush uses sonic power vibrate at 30,000 per minute and includes a 2 minute timer with 30 second alerts, Rechargeable li-ion battery lasts over 25 days, 2 speed settings and 2 year warranty for peace of mind.
SAVE: Code OBL saves 15%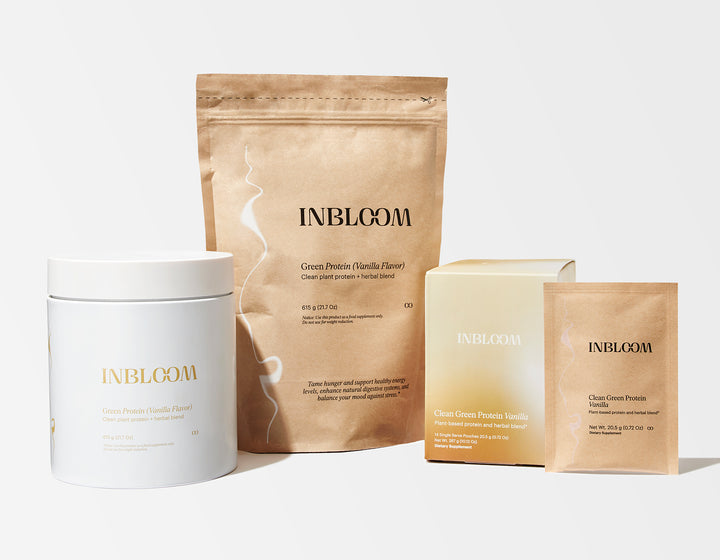 Kate Hudson's supplement line Inbloom create clean, full-spectrum nutrition using the purest and highest quality whole-food ingredients from all over the world. In order to preserve the ingredients at their most potent form Inbloom products are formulated in a UL GMP certified facility with routine audits by NSF International.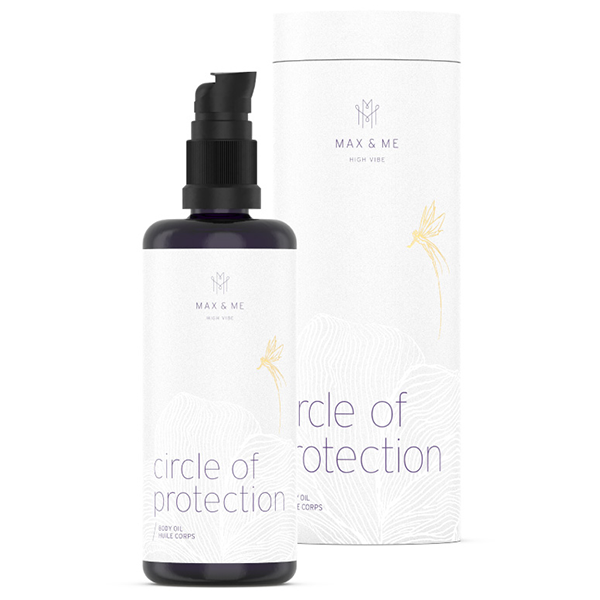 The only body oil to be featured in this 50 product wellness gift guide is Max and Me Circle of Protection Body Oil. And that's because it's not a typical skincare product. Max and Me is a high vibrational eco-luxe skincare line that combines energy healing, aromatherapy and highly vibrant ingredients sourced from sacred pockets around the world.
The incredibly healing and potent Circle of Protection is for skin that needs rescue and contains ingredients selected not only for their ability to soften and nourish but also for their energetic healing abilities: Magnolia, Manuka, Bourbon Geranium, Litsea, Vetiver Bourbon, Rose Damask, and Silver Fir in a base of highest quality Argan, Marula and Chilean Rosehip oil.

A great budget-friendly gift that will enhance any bedroom is a Himalayan Salt Lamp. They're purported to help purify the air, improve sleep and uplift your mood. Pink salt produces negatively charged ions and are believed to have the ability to remove pollen, dust, and smoke.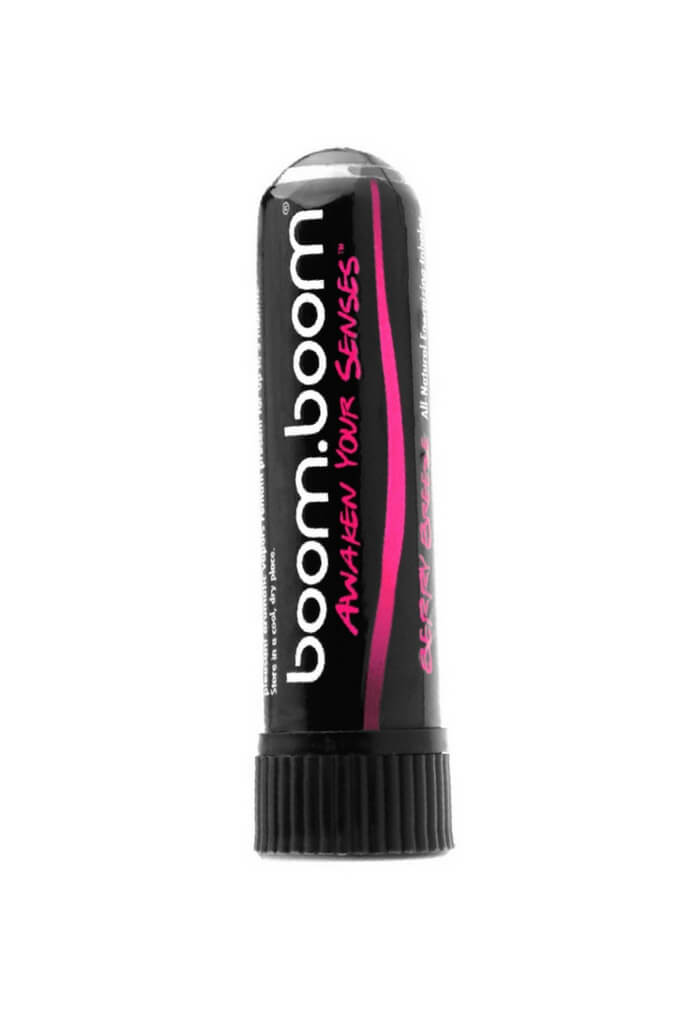 Essential oil inhalers are another way to reap the benefits of aromatherapy. You breathe them in using inhalers for a quick concentrated and immediate dose of essential oils instead of waiting for them to diffuse into the air. This is a great affordable wellness gift for people who have stressful desk jobs or suffer from headaches.

For the best luxury organic bedding that will elevate any home, check out all that NorCal brand Coyuchi has to offer. Their coastal-inspired sustainable bedding, towels, loungewear and sheets are some of the highest quality around and the sophisticated designs are absolutely beautiful.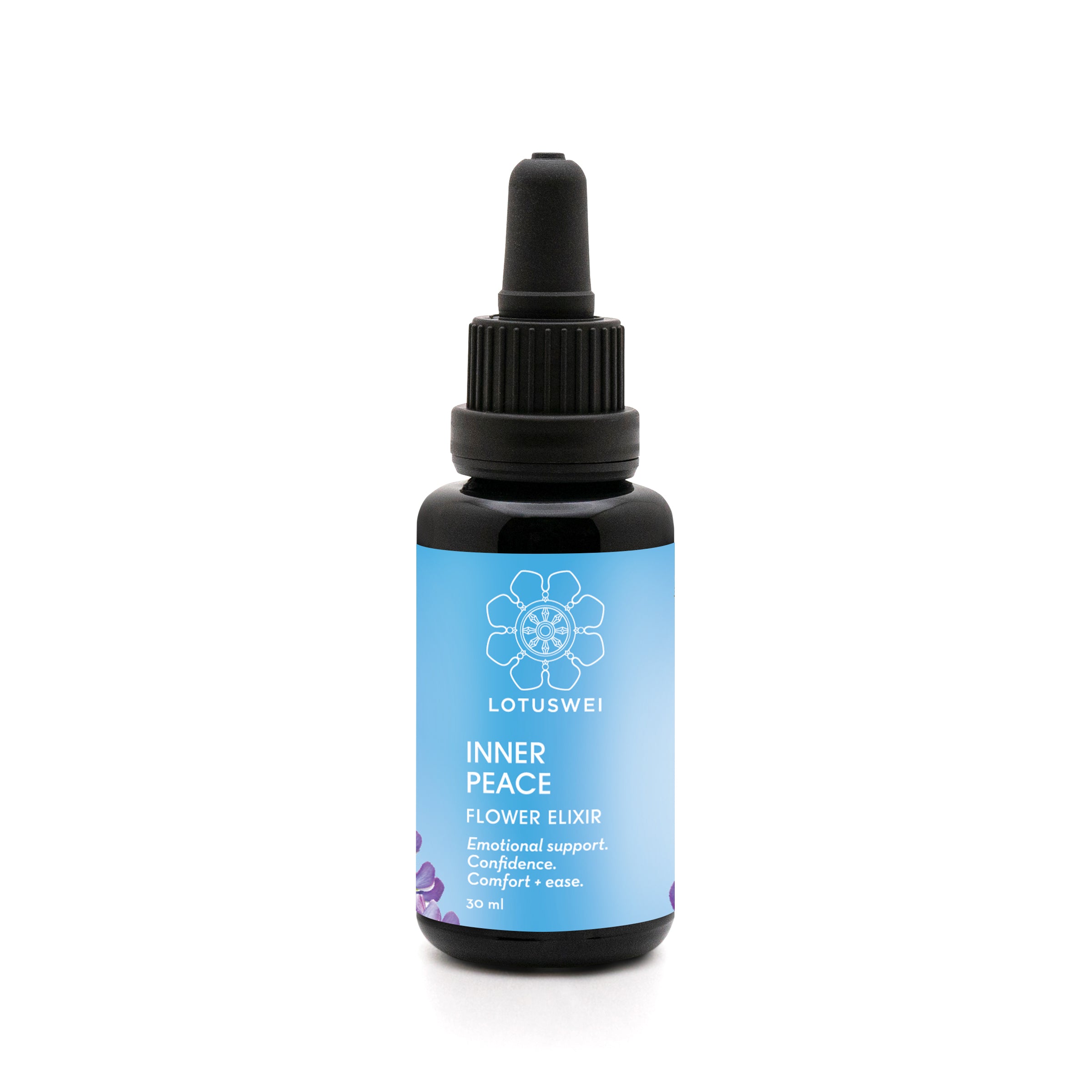 For emotional well-being and spiritual development, give the gift of flower essences. They're a form of herbal medicine used in flower therapy that harnesses the vibrational energy of flowers. Woo woo wellness fans will love the concept of vibrational energetic medicine.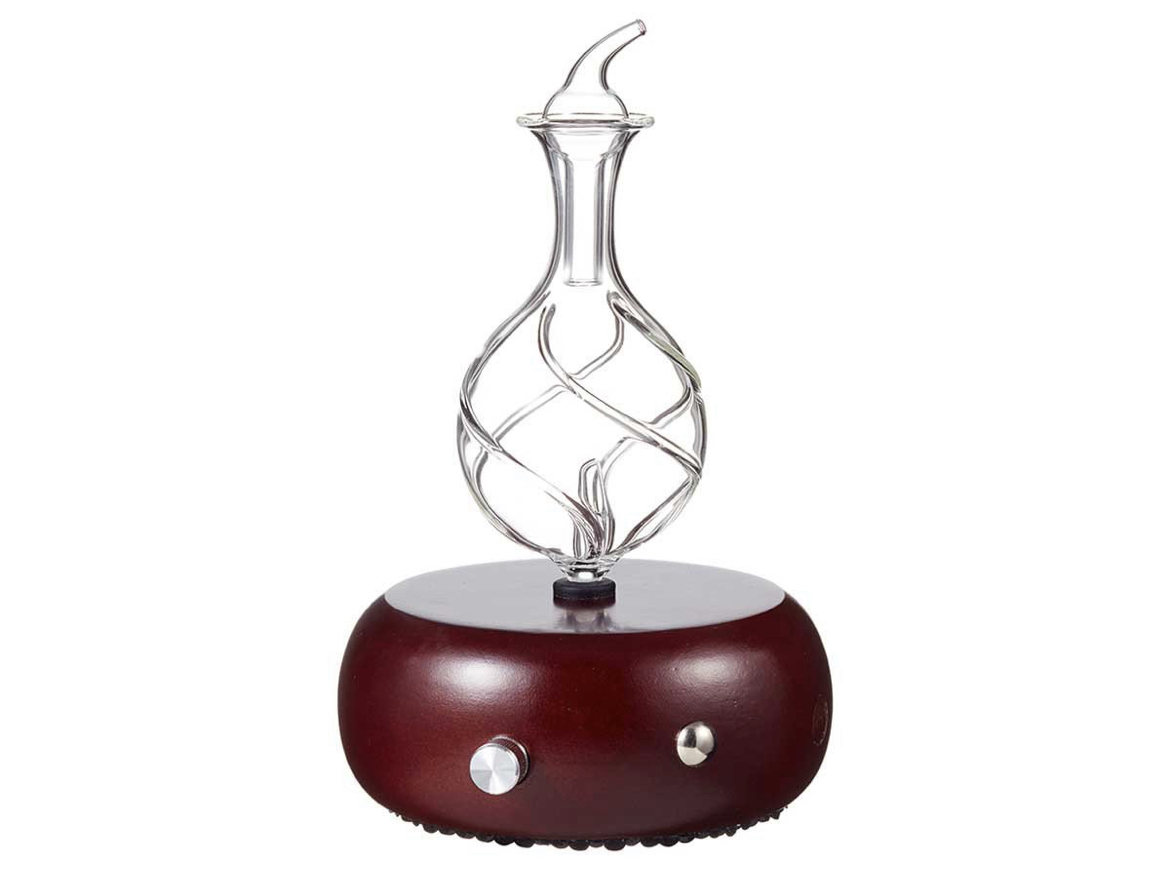 If you're looking to gift an essential oil diffuser on the luxury end, then a Nebulizing Diffuser may be the perfect gift. These different from all the other essential oil diffusers in that they don't use any water. Instead, Nebulizing diffusers use air pressure to diffuse essential oils, which keeps the oils and their therapeutic properties intact and thus, more potent.
Daily Harvest Ready-to-blend smoothies are made with farm-frozen, organic fruits and vegetables and are a healthy addition to anyone's diet. Choose from a variety of delicious fruit and veggie blends that can be delivered to any home in the US.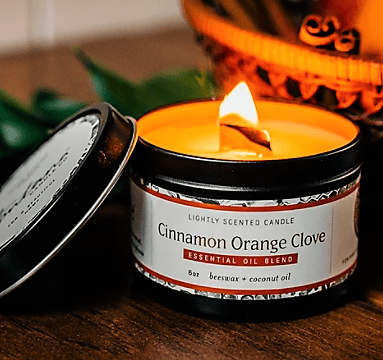 If you're looking to gift a completely non-toxic candle, Fontana Candle Co One of the cleanest candle brands out there with zero questionable ingredients. Fontana Candle Co has become quite the popular candle brand within the clean beauty community and is great for anyone who gets headaches from synthetic scent or is recovering from illness.
SAVE: Code OBL saves 15%

For a period wellness gift that isn't a menstrual cup, consider giving all natural period relief gifts. Live Botanical Moon Cycle Balm is also a muscle and joint discomfort balm thanks to its antispasmodic, anti-inflammatory, and nervine properties. The aromatherapy also creates harmony by calming anxiety and removing nervous tension.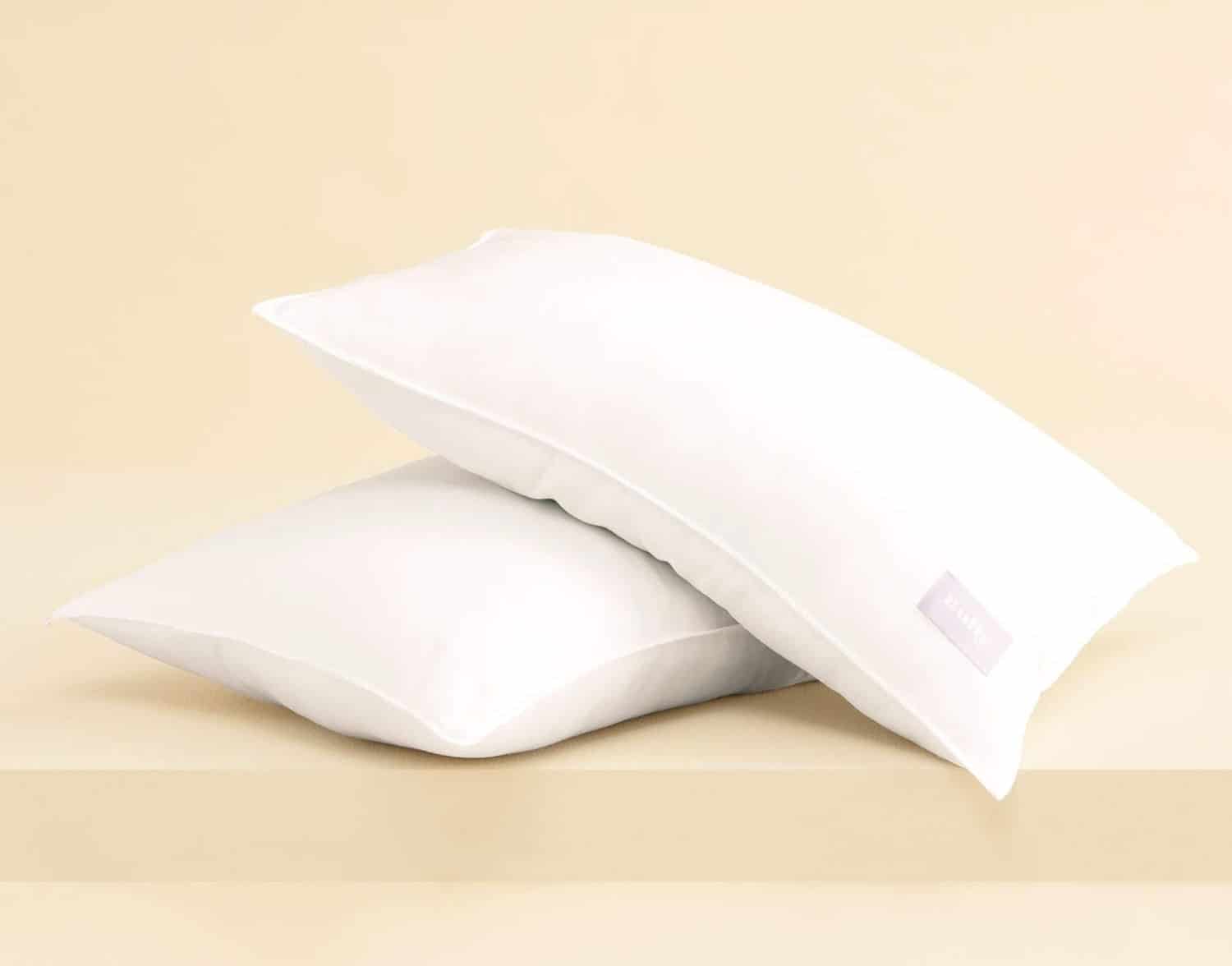 We all know someone with terrible pillows. Give them the gift of sustainable quality pillows like the Buffy Cloud Pillow. They're woven from earth-friendly TENCEL lyocell fiber, and Each pillow recycles 24-30 plastic bottles. Buffy Cloud Pillow is soft yet supportive and can be customized to your preferences. I have the medium firmness pillow and find that it leans soft yet with adequate support.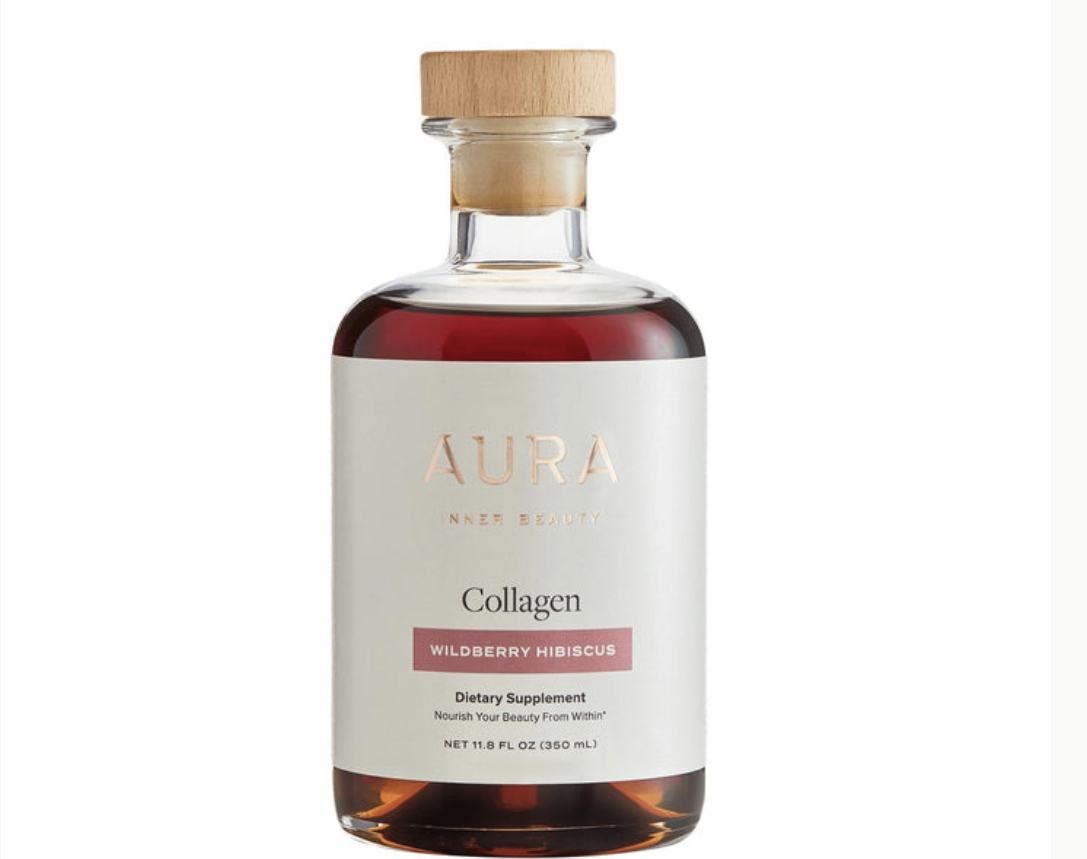 For a luxury supplement gift, check out Aura Inner Beauty Collagen. Aura Inner Beauty is a marine collagen liquid Elixir that can be mixed into your water, coffee, juice, smoothie, and cocktails. Wild Berry Hibiscus Collagen contains hydrolyzed marine collagen sourced from wild-caught fish from Canada and organic wildberry and hibiscus for a subtle berry flavor. There's also a coconut flavored version and passion fruit flavored version.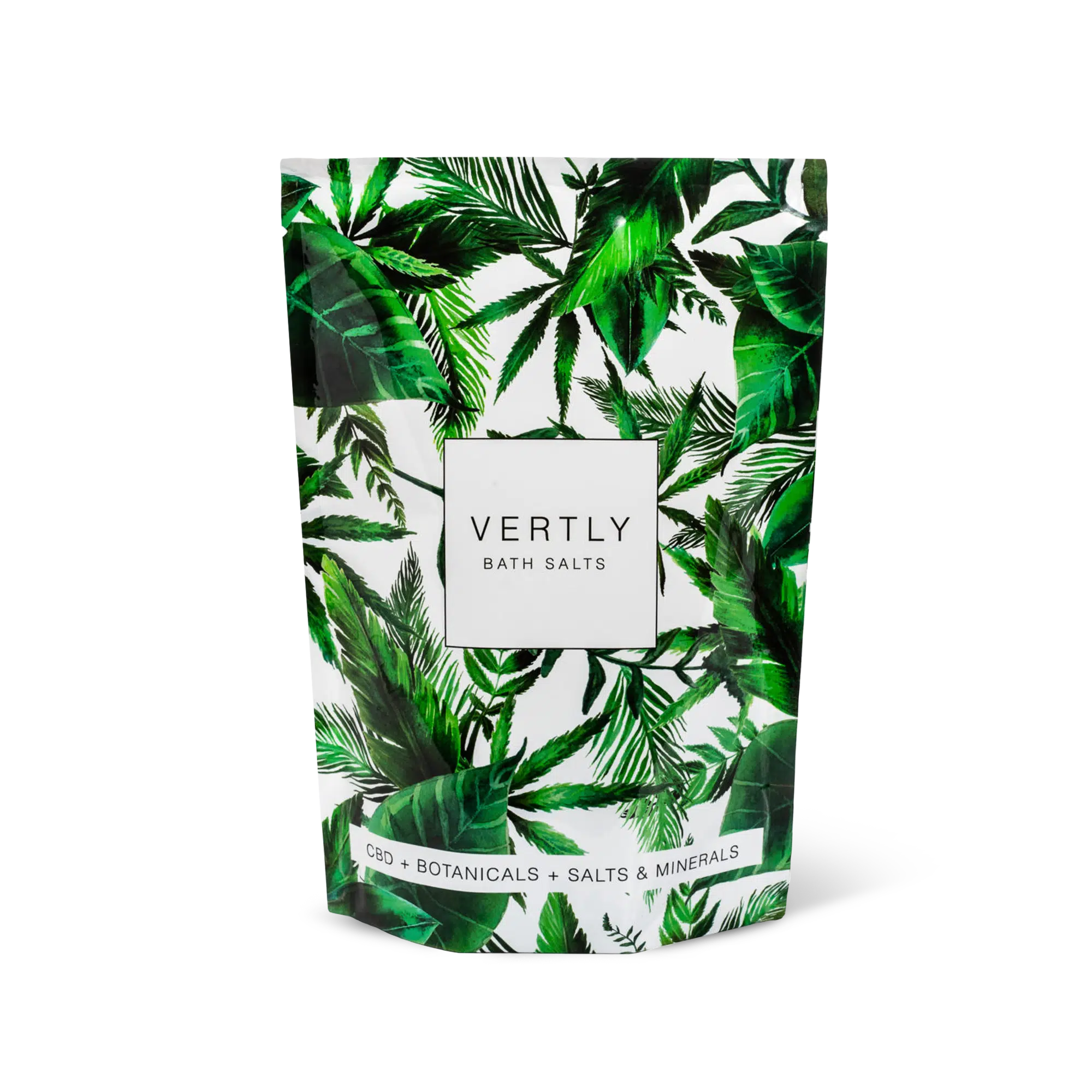 Artisanal bath salt blends always feel like a special treat, and even more so when they're infused with hemp extract. The Vertly Muscle Soak Bath Salts contain a powerful bend of 24 nutrient rich botanicals, including nourishing Nettles, slow-extracted Calendula, anti-inflammatory Green Coffee, collagen-promoting Gotu Kola, hydrating Apricot Kernel and 500mg of CBD.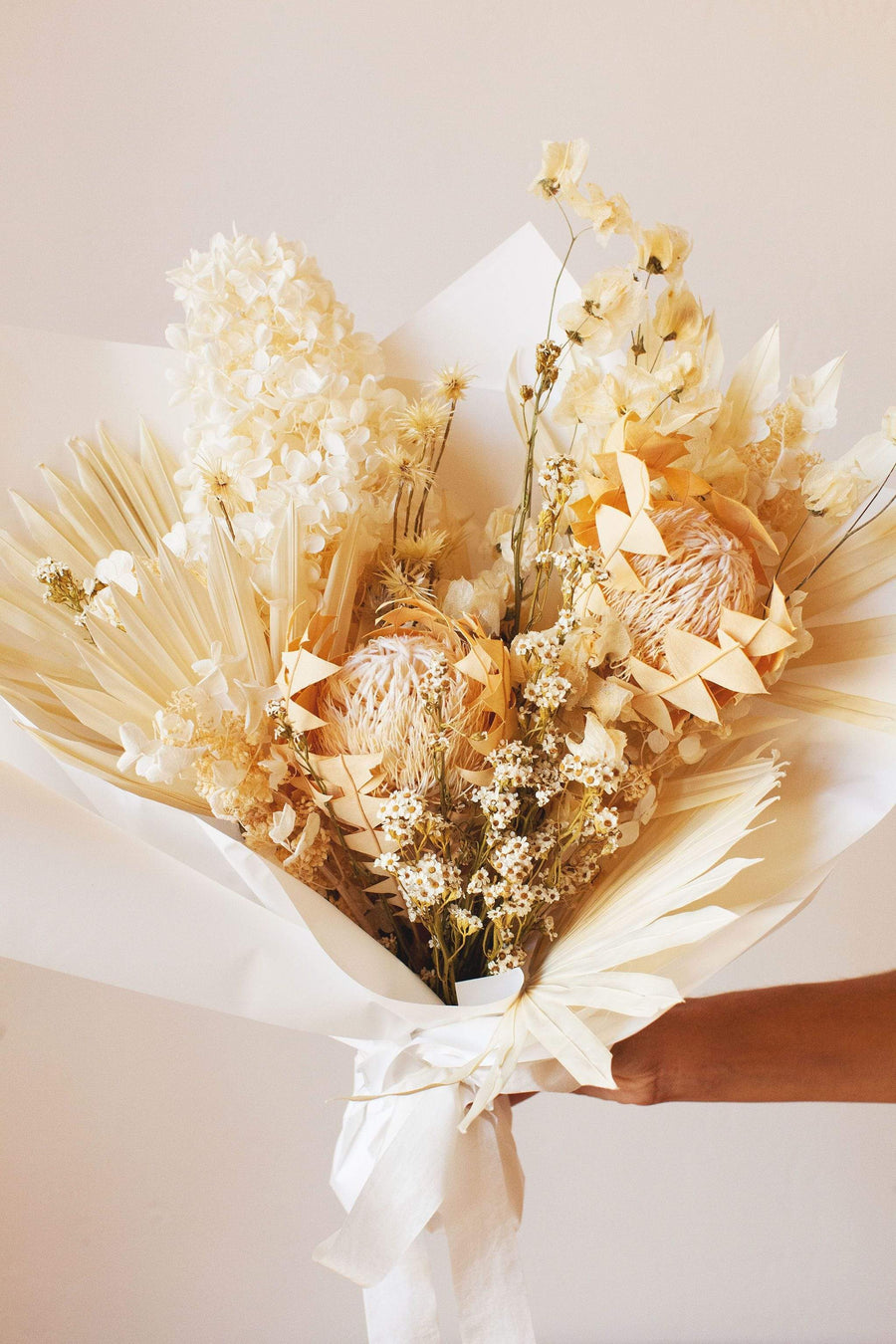 Dries florals can beautify any home and Idlewild Florals makes some of the prettiest ever. These florals also last forever compared to real flowers. I don't care what anybody says, flowers are crucial to my emotional well-being.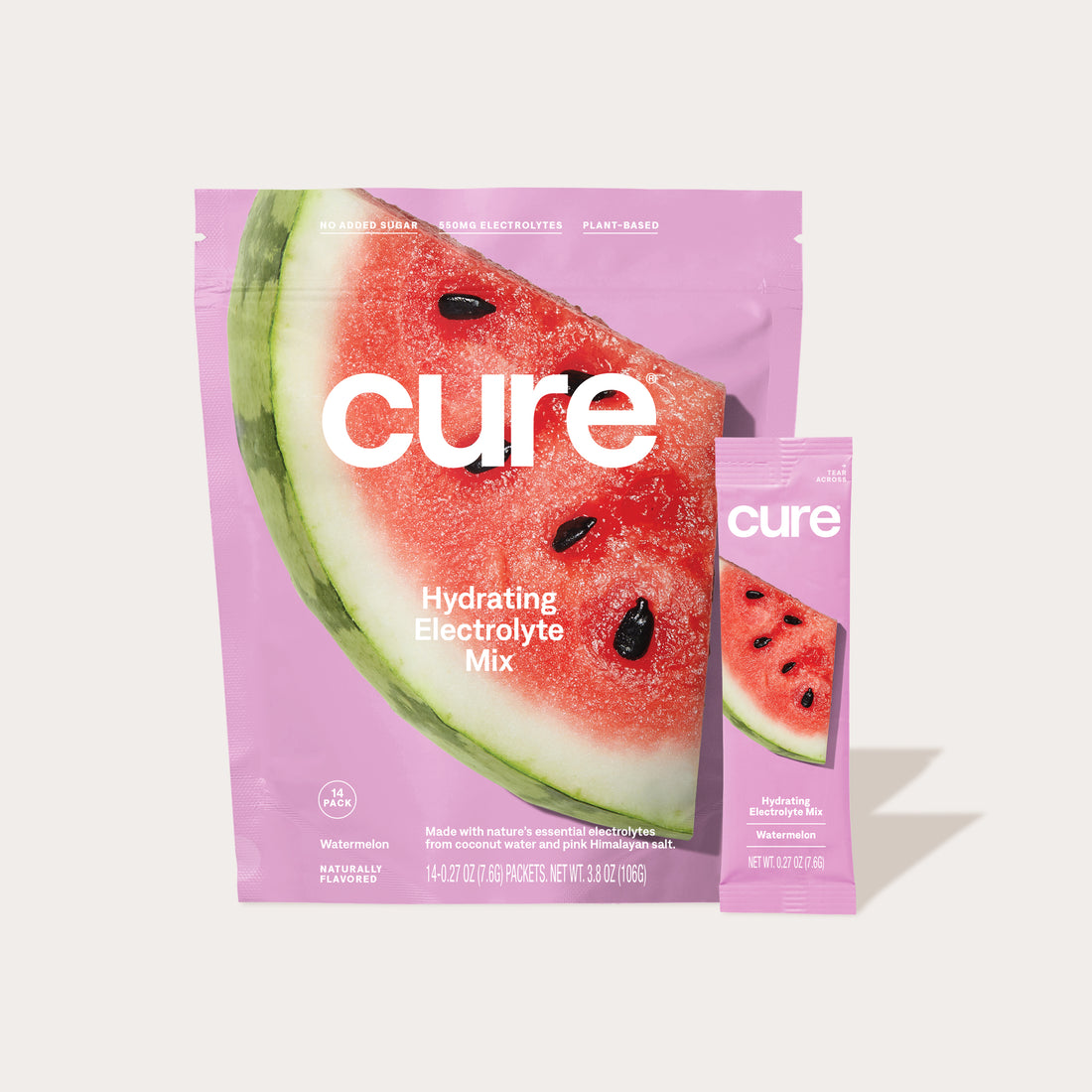 For the fitness fanatic! Cure Hydration's electrolyte mixes are a healthy alternative to Gatorade and sugar filled sports drinks. Replacing electrlytes is the key to hydration and Cure's plant-based formula has 4x the electrolytes of leading sports drinks and is effective as an IV drip. I love that there's no added sugar or anything artificial, just natural fruit flavors.