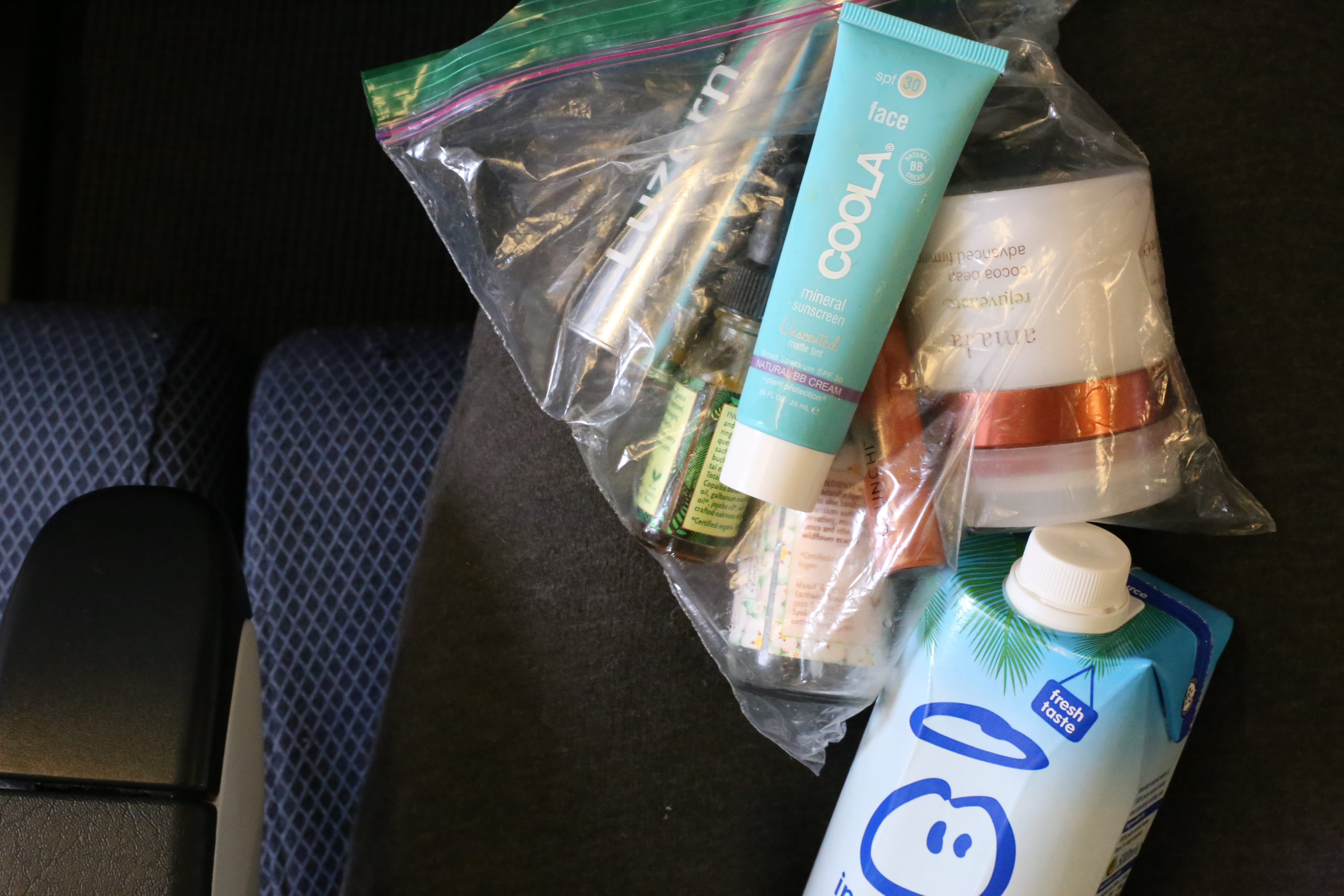 My skin really takes a hit after a 15 hour flight and there's almost no avoiding it. I almost always suffer from breakouts and dull skin for several days while having to adjust my biological clock. A post-flight facial really helps but I can't always afford it. I try to do my best to keep my skin clean and hydrated on these flights where the air is literally drier than the Sahara desert.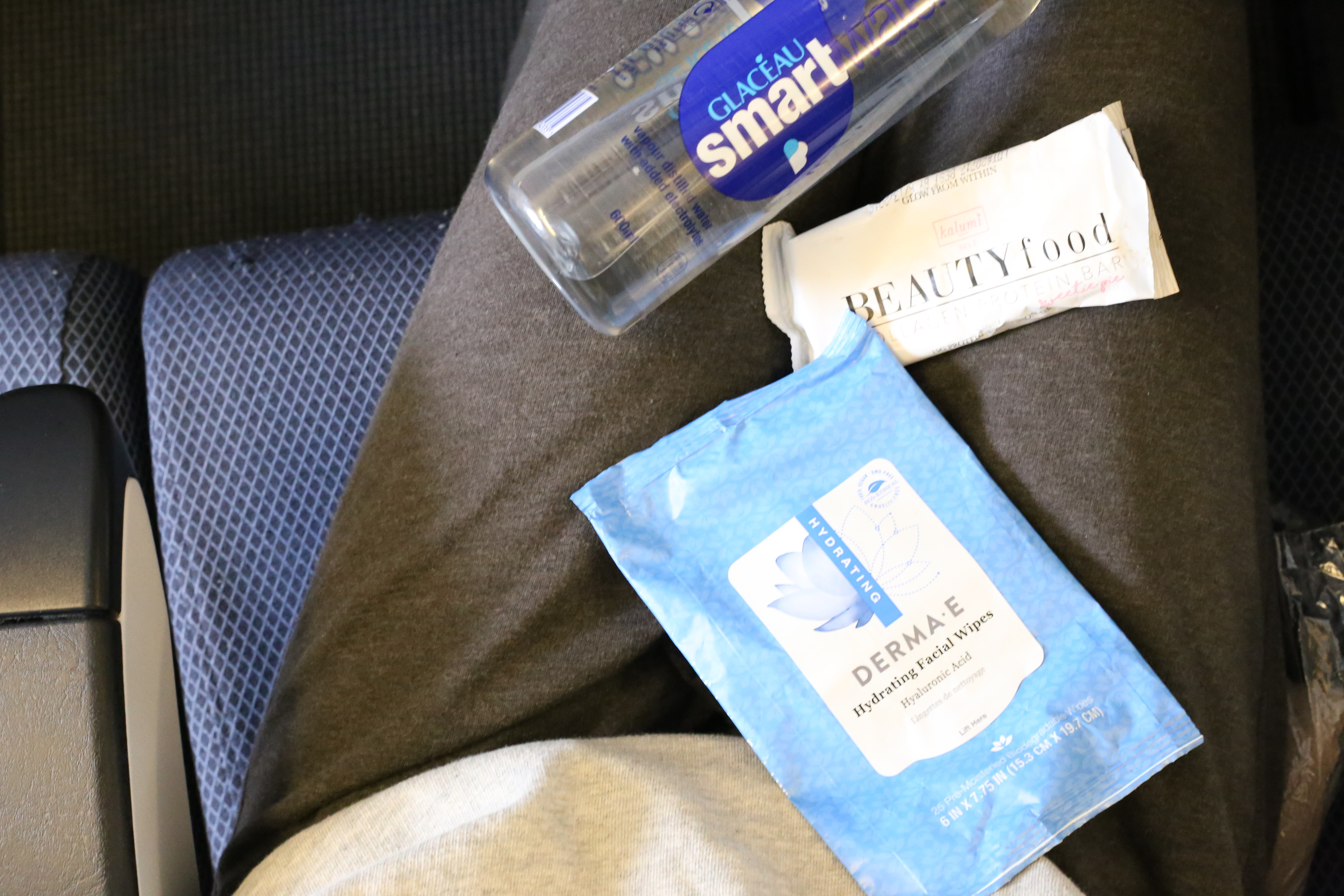 Here's my typical  in-flight routine:
Makeup remover wipe: this cleanses my skin of airport grossness, sweat from running to catch flights and bacteria in general. Currently I'm using Derma E's face wipes. Some other ones I enjoy are: Acure & Kaia Naturals
Face Mist: Currently I'm using Earthwise Beauty Cistus & Moonlight (affiliate code OBL saves)
Face Serum: Currently I'm using a variety of serums and like to layer them for ultimate hydration. Your best serum is going to be more effective than your best moisturizer any day. These days I'm using Luzern Labs Firming Collagen Booster & OSEA's Hyaluronic Sea Serum.
Face Mask: I usually try to avoid sheet masks if I'm on a full flight so I don't freak out the person sitting next to me. During shoulder season I have entire rows to myself so I don't feel self-conscious using them. Currently I'm enjoying Orgaid's Organic Sheet Masks. Otherwise I'll use a less conspicuous hydrating mask like Odacités Deep Hydration Mask or Kypris' Glow Philtre.
Remove mask and apply Face Moisturizer & Oil: The sheet mask only lasts about half an hour so once I remove that I apply a face moisturizer and then an oil. This will keep my face hydrated throughout the flight. I always sleep as much as possible during a long haul flight to prevent exhaustion and recover quickly.
SPF at the end of the flight: When the flight is about to land the stewardess forces you to lift up your window and the UV rays are super strong at this kind of altitude so I make sure to apply a good amount of SPF when I wake up. By the end of the flight there's only slight residue left from my skincare routine and I don't remove it. Currently I'm using Coola's Tinted BB Cream SPF 30 and Sport SPF 50 Face sunscreen. I also love the Earthwise Beauty Farizad's Veil and it doesn't count as a liquid on carry-ons which is a plus.
A few other steps I take to ensure my skin doesn't go berserk:
After going through the security check and before boarding I always try to buy 1 or 2 water bottles if I'm not rushing to make my connection.
I am extra careful not to touch my face
Natural hand sanitizer (currently using Olika's hand sanitizer)