Everist Waterless Shampoo Review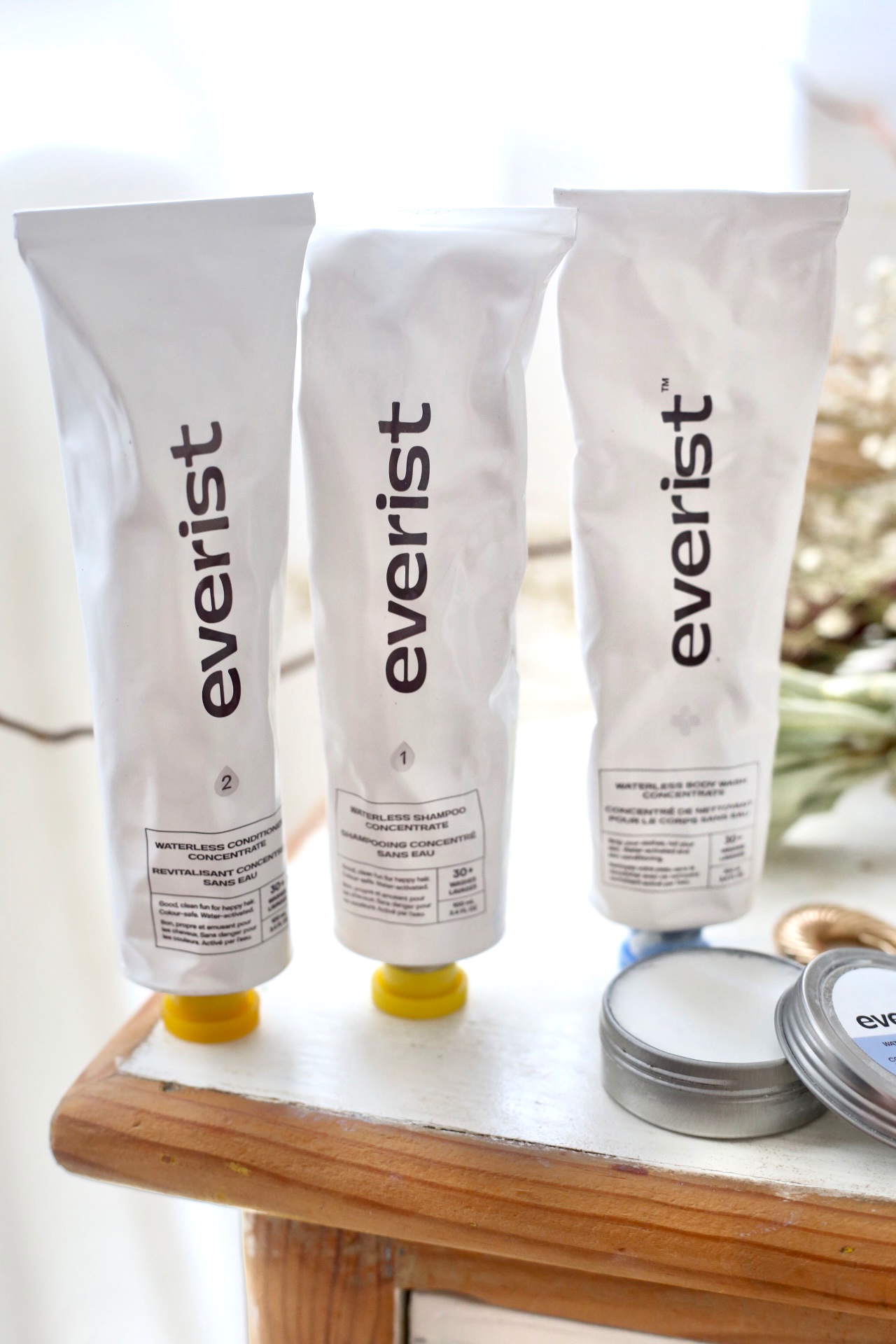 Everist is the latest innovation in sustainable and zero waste beauty with their waterless shampoo concentrates. Founded by two beauty industry veterans, Jayme Jenkins and Jessica Stevenson, Everist creates plant-based shampoo, conditioner and body wash concentrates packaged in aluminum tubes. This Eco-friendly innovation eliminates the wasteful practice of buying and shipping water, which makes up 70-95% of most shampoos. I tried the Everist Waterless Shampoo, Conditioner and Body Wash and am sharing my honest thoughts in this Everist review.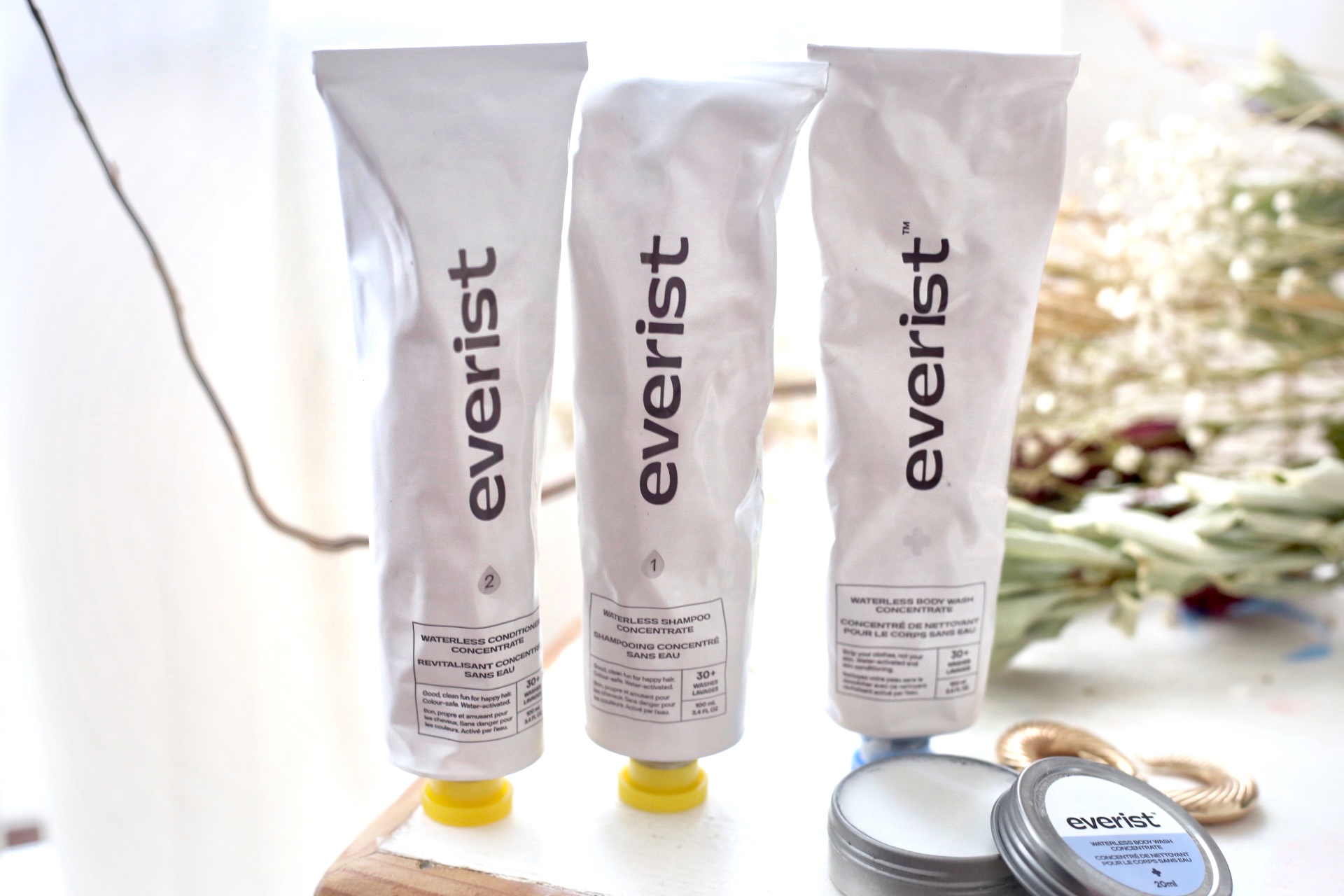 The benefits of using Everist waterless concentrates:
You reduce your use of plastic
You save money and the environment by not paying for water
They last longer (each 100ml Everist bottle should last up to 30 uses or 3 months).
Everist cons:
Ease of use is low due to packaging and slippery hands in the shower
Shampoo concentrate can be difficult to handle in shower
I've used shampoo bars, conditioner bars and body wash bars, but this was my first time using them in concentrate form. The concept behind this sustainable innovation is you dispense a small amount of product (contains only the necessary actives) and add water while you're in the shower. The result is a product that's almost like your regular water-filled shower products.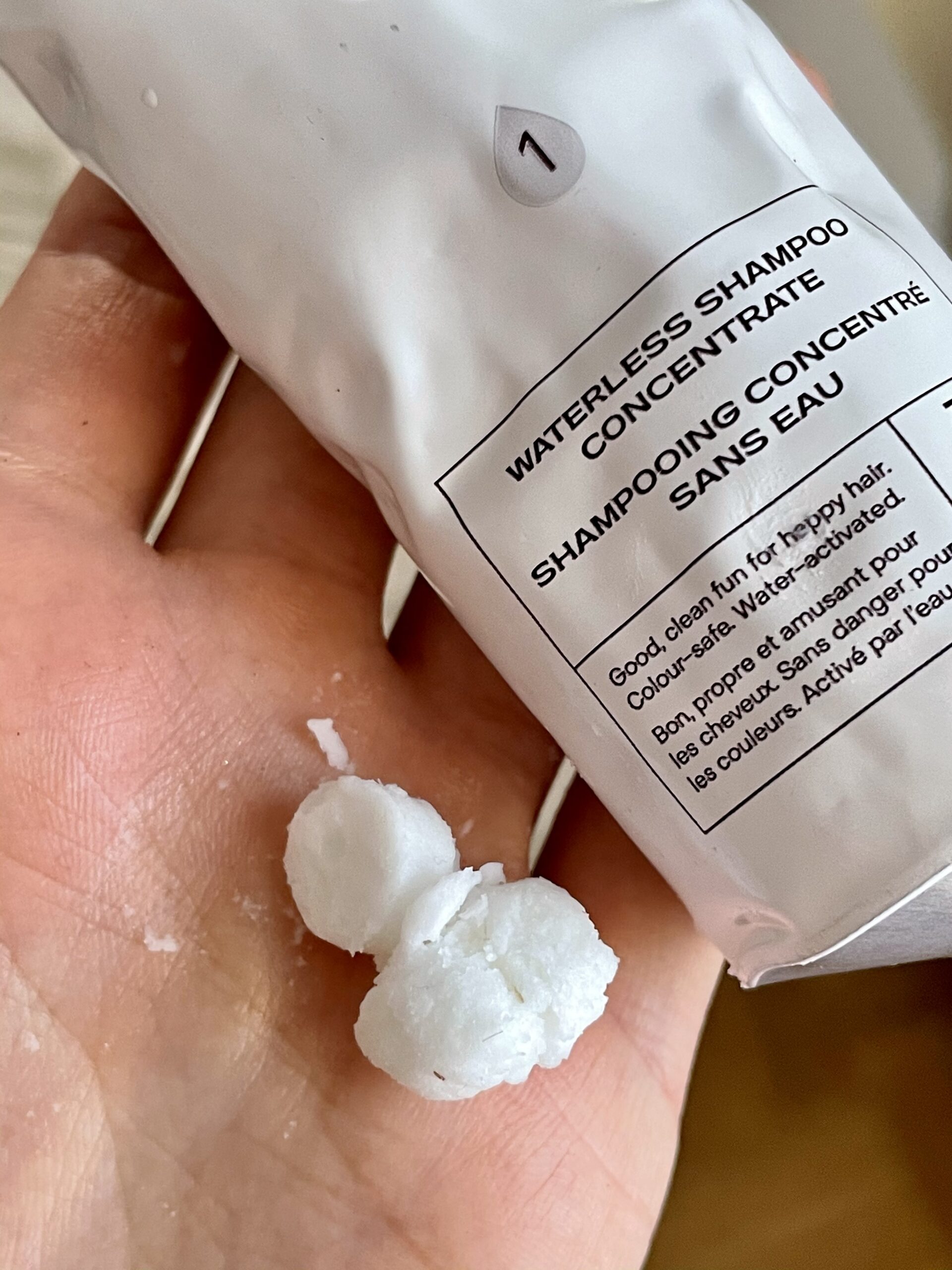 The Everist concentrates contain just the active ingredients sans water like glycerin, aloe juice, sesame oil, amla and a blend of five essential oils including bergamot, orange, rosemary, clary sage and peppermint.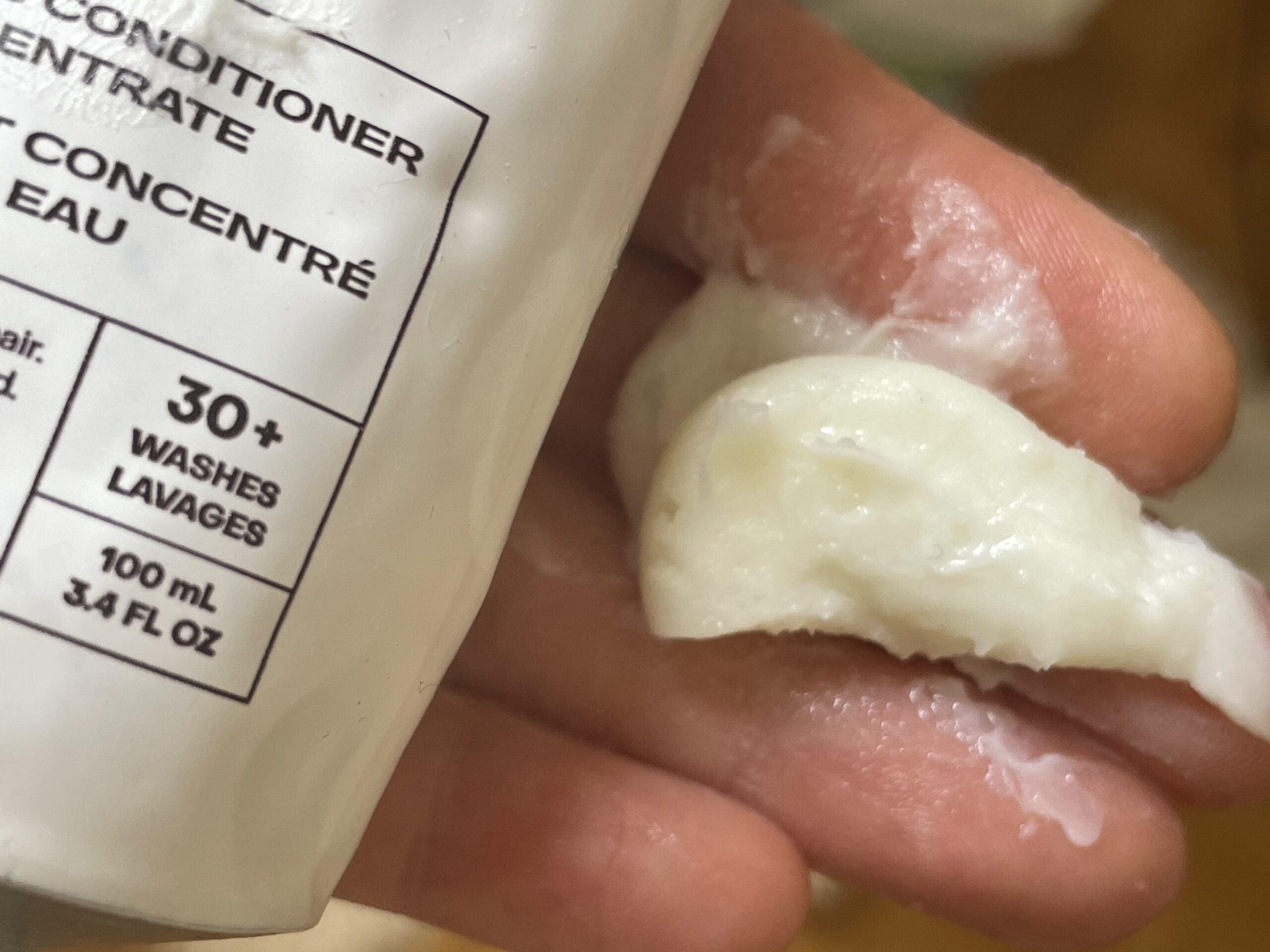 The most popular product is the Everist Shampoo, but my favorite was the Waterless Conditioner Concentrate. Once mixed with water, the Everist Conditioner turns into a creamy concoction that's almost identical to my usual conditioners. But the best part is, it's way more concentrated and moisturizing because there's less water content. For my dry and damaged hair, the conditioner concentrate is a dream come true.
Below is the creamy consistency the Waterless Conditioner turns into with a little water.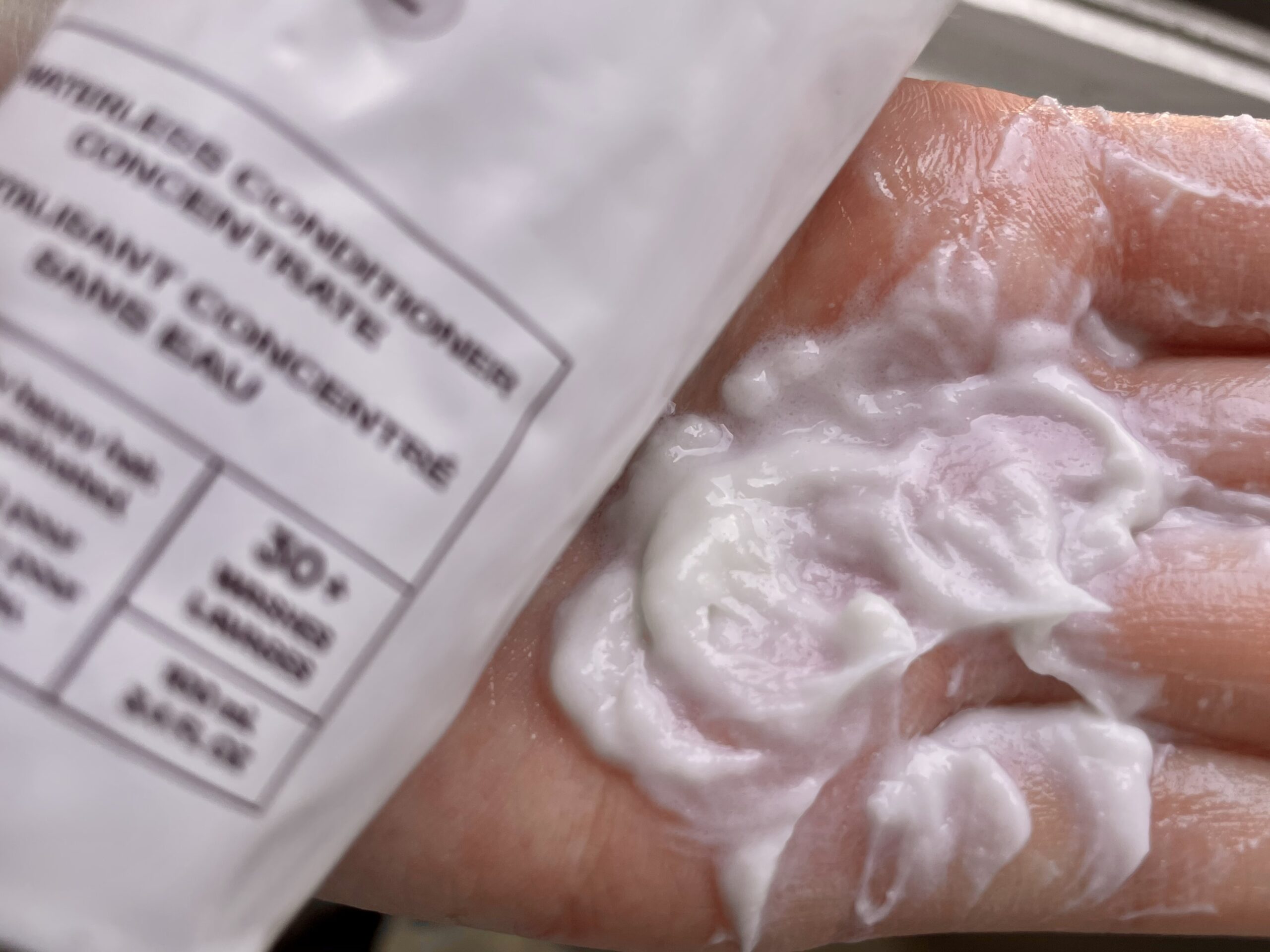 Everist Waterless Shampoo Concentrate was a little more difficult for me to get used to. After mixing the concentrate with water, the end result is what's shown in the picture below.
I'm used to a gel consistency as a shampoo, so the watery substance I had to work through my hair was a very different shampoo experience. Once I work it through I do experience some lather action. I'll need to experiment more with the Waterless Shampoo Concentrate to see if I can get a better hang of it.
Another thing to note is that the product doesn't have any grip, so once you dispense it into your hand it can easily slip off. The shampoo requires more careful handling in the shower.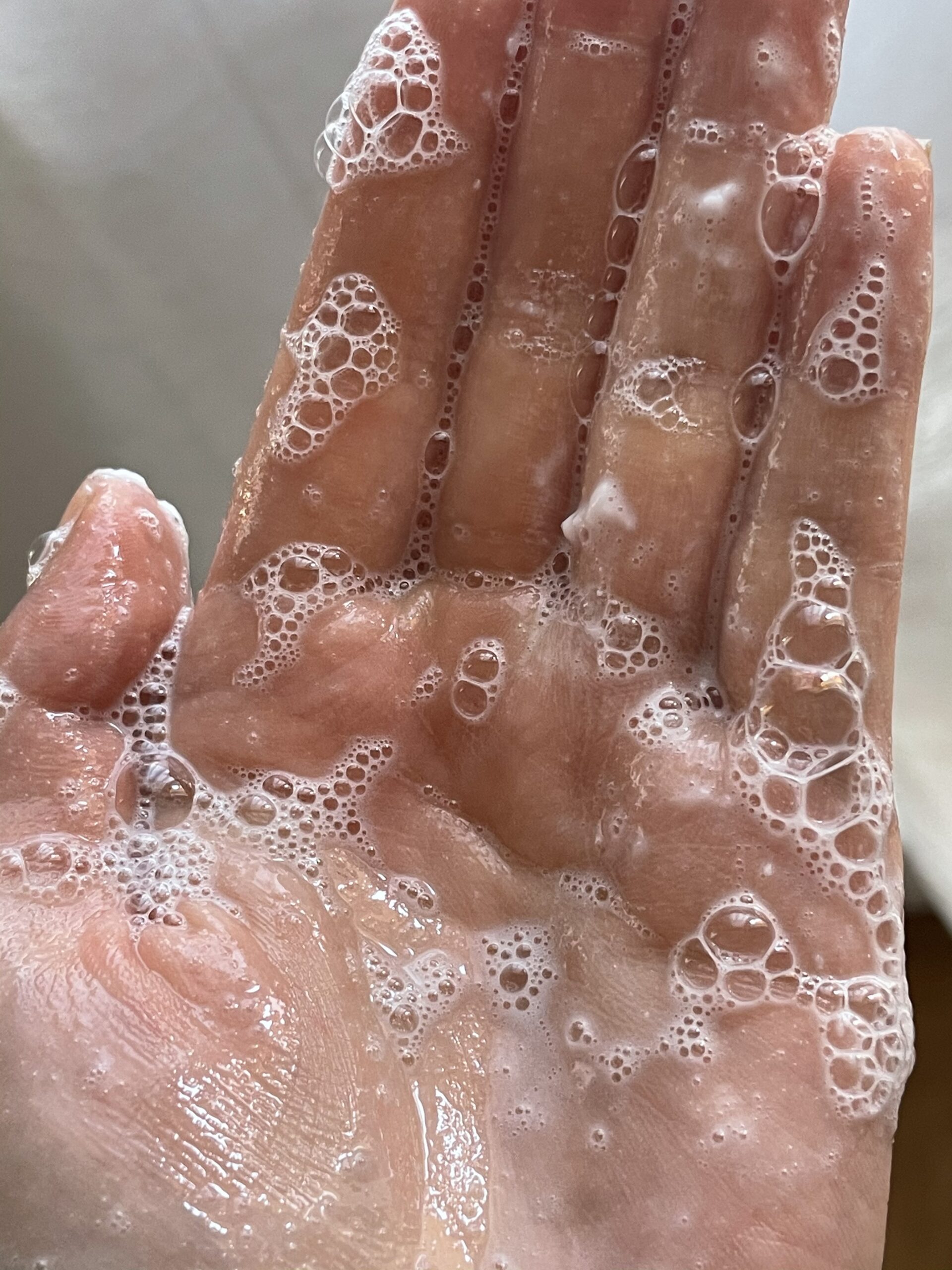 The Body Wash Concentrate also yields a similar substance once mixed with water, but as cleansing the body is much easier than hair, I didn't have any trouble with it.