Biossance Sunscreen Review (Pros + Cons)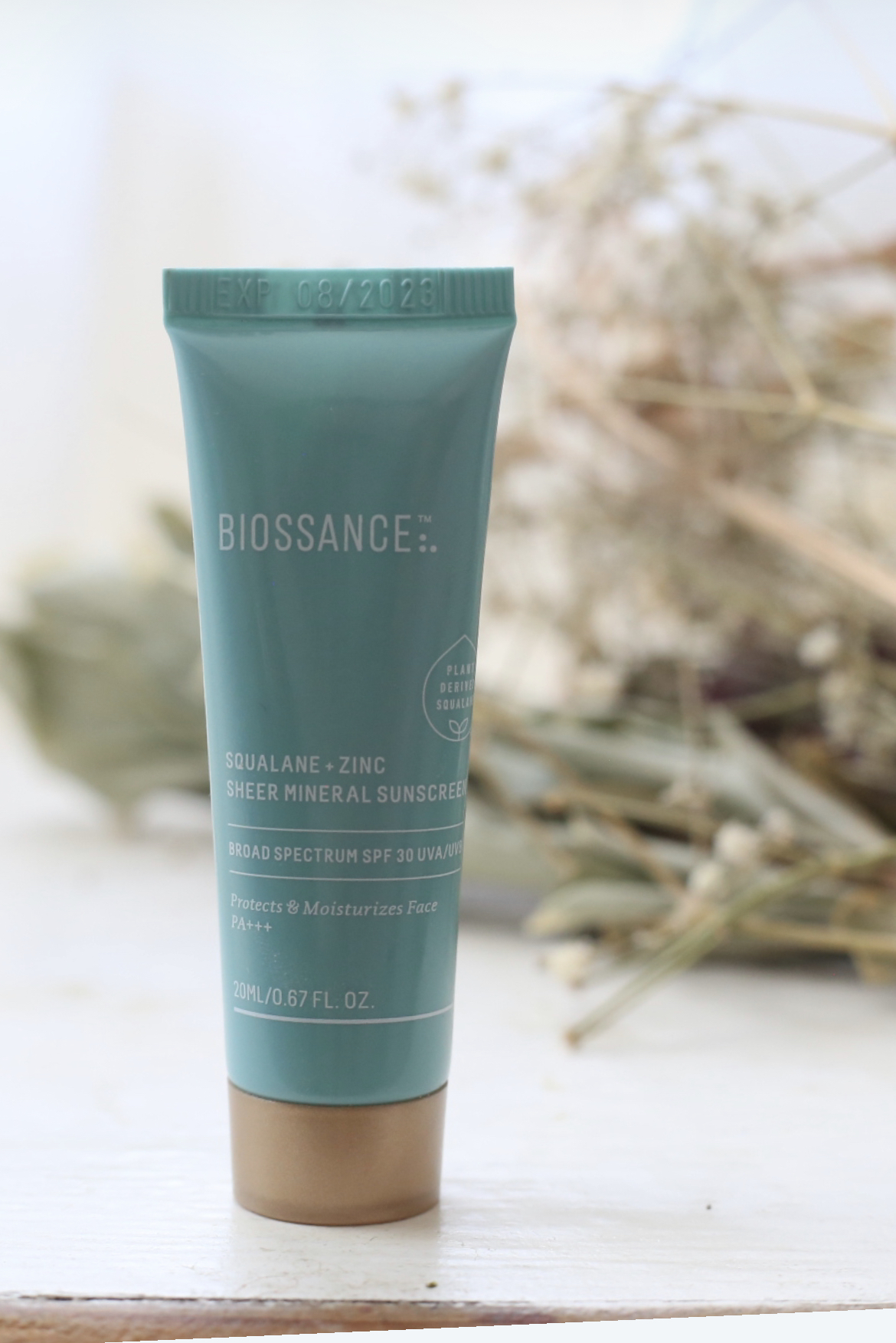 Biossance creates clean, sustainable skincare focused around Squalane. Founded in 2016, Biossance'z award-winning line of sugarcane derived squalane-based products are Sephora aisle staples. In 2020 Biossance launched their Squalane + Zinc Sheer Mineral Sunscreen SPF 30, and since it's never too late to try new-ish sunscreens, I had to put it to the test. Read on for my honest thoughts on the Squalane + Zinc Sheer Mineral Sunscreen SPF 30 in this Biossance review.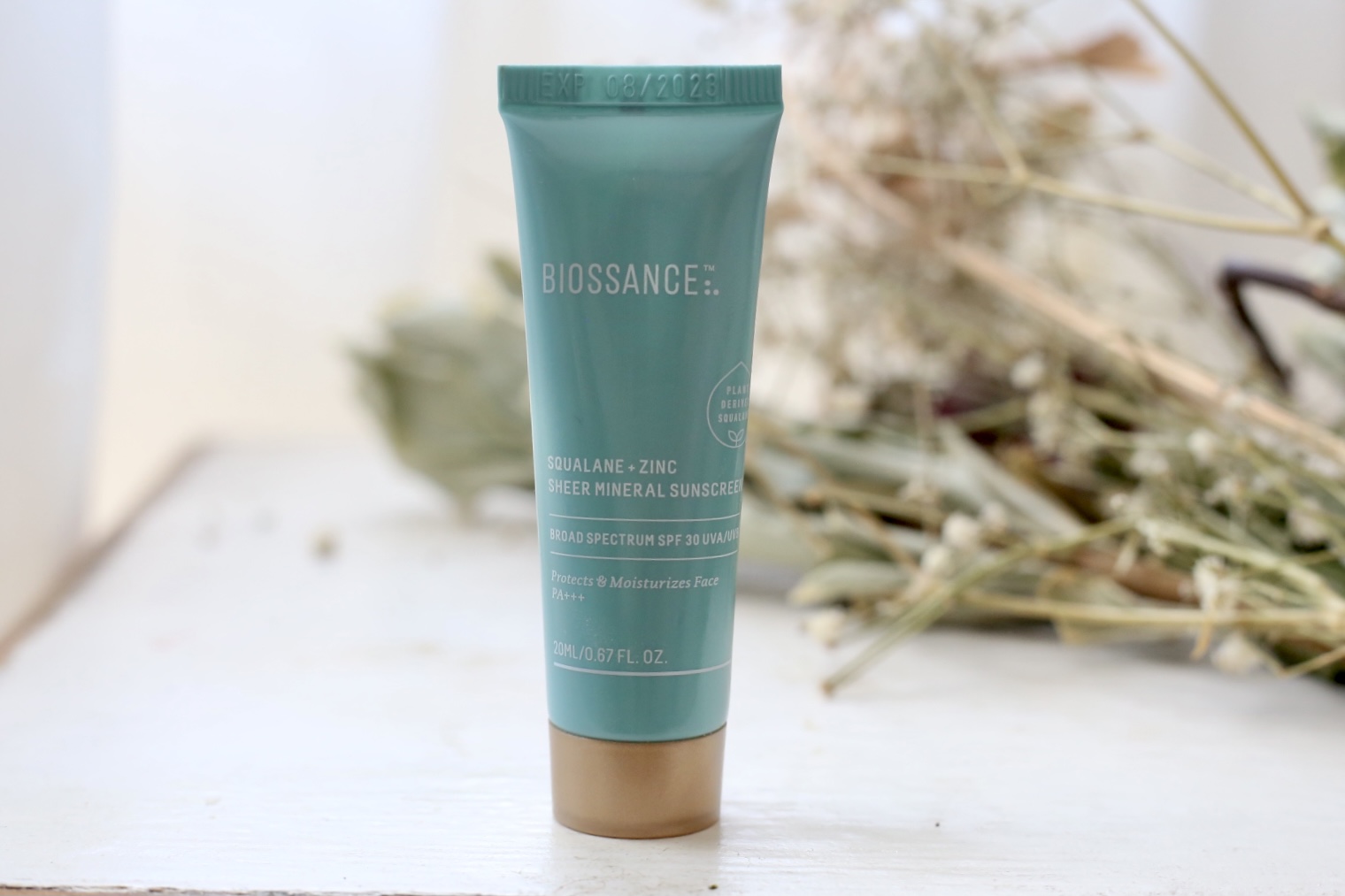 The Biossance sunscreen is:
EWG verified and vegan
SPF 30 with Zinc Oxide 14%
Acts as a face moisturizer
Contains Squalane and Water Lily Extract
Unscented
Consistency
This is a light silky lotion with some emolliency, if that's a word. Basically, It's lightweight but does have an emollient characteristic, as in it does feel slick when you're applying it. As someone who uses dozens of sunscreens all characterized as a "light lotion" I could tell right away that it does have a decent amount of oil content in it.
Finish
The finish is dewy. Due to the oil content this Biossance sunscreen does leave a shiny, dewy finish.
White Cast
While this sunscreen does go on very sheer, there is still a subtle hint of white cast.
Pros
Great for dry skin who want a light lotion that's also got enough oil slip
Offers hydration + moisturization
Offered in a jumbo size of 3.4 oz
Somewhat affordable at $30 for 1.7 oz
Cons
Could be too oily for acneic/oily skin
May not suitable for deep skin tones
I find myself using less than I usually do because of the dewy finish, so I top it off with another layer of a more matte sunscreen.
Ingredients: Water, Caprylic/Capric Triglyceride, Squalane, Glycerin, Cetearyl Alcohol, Methyl Dihydroabietate, Sorbitan Olivate, Coco-Glucoside, Cetyl Palmitate, Polyglyceryl-3 Polyricinoleate, Caprylyl/Capryl Glucoside, Nymphaea Alba Flower Extract, Acacia Senegal Gum, Ethyl Ferulate, Xanthan Gum, Sodium Gluconate, Lecithin, Sodium Palmitoyl Proline, Polyhydroxystearic Acid, Ethylhexylglycerin, Phenoxyethanol, Isostearic Acid.