There are various types of latex pillows like shredded latex and molded latex. From My Green Mattress blog on latex:
Shredded latex pillows are highly versatile and can be customized to fit your specific needs by adding or removing filling until the pillow is comfortable for you. They are also extremely supportive and provide excellent pressure relief.
Molded latex pillows are made from a solid core of latex and are great for people who suffer from neck pain or headaches as they offer superior support and alignment.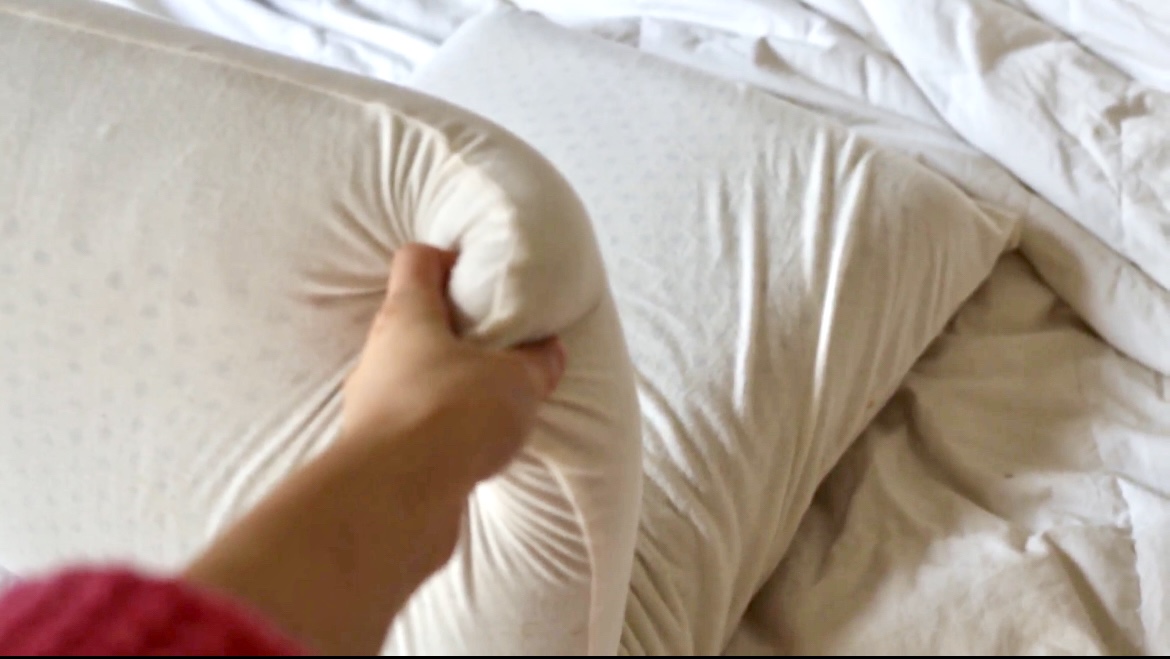 Support: Latex pillows offer great support for your head and neck. If you suffer from neck pain or headaches, a latex pillow can help to align your spine and improve your posture.
Breathability: Latex pillows are naturally breathable, which helps to keep you cool and comfortable at night.
Naturally antimicrobial and hypoallergenic: Latex is a naturally antimicrobial material, which means it resists mold, mildew, and dust mites. This makes it a great choice for people with allergies or sensitivities.
Springy and conforming to your body: Latex has a quick response time, is conforming to your body and offers pressure-relieving comfort. They're also springy which allows for proper distribution of your head's weight and prevents your head from sinking into the pillow.
Durable and long lasting: Latex pillows are incredibly durable and long lasting. With proper care, you can expect them to keep consistent shape and support for 2 to 4 years.
Eco Friendly: Latex is a sustainable material that comes from rubber trees. It's also biodegradable, so it won't clog landfills like synthetic materials can.
Chemical Free: Synthetic pillows made with polyurethane foams off gas chemicals into the air and environment, which you are exposed to nightly while you sleep. Polyurethane foam pillows emit gasses, known as volatile organic compounds (VOCs), in an off-gassing process that can cause illness, including allergies, skin irritations, hormone disruptions and more.That is why it's so important to choose pillows that are free of chemicals, and are safe for you and your family. An organic latex pillow is not only supportive and comfortable, but it is the better choice for your family's overall health.