Bathorium is a line of clean bath soaks and bombs designed to elevate any bath experience into a luxurious spa-like experience at home. Born in Canada, Bathorium started in 2014 and has expanded to include: premium clean bath salts, bath bombs, bath teas, bath soaks and bubble baths — an emporium of bath products. Today, Bathorium is available across Anthropologie, The Detox Market, and The Four Seasons Hotels. They use decadent ingredients I wish I could bathe in everyday like shea butter, cocoa butter, coconut milk and rose hip oil — and nothing I wouldn't want to bathe in like toxins, artificial fragrance and artificial colorants. Check out my experience with these luxury bath soaks and bath bombs in my Bathorium Review and use discount code OBL to save 10% at Bathorium.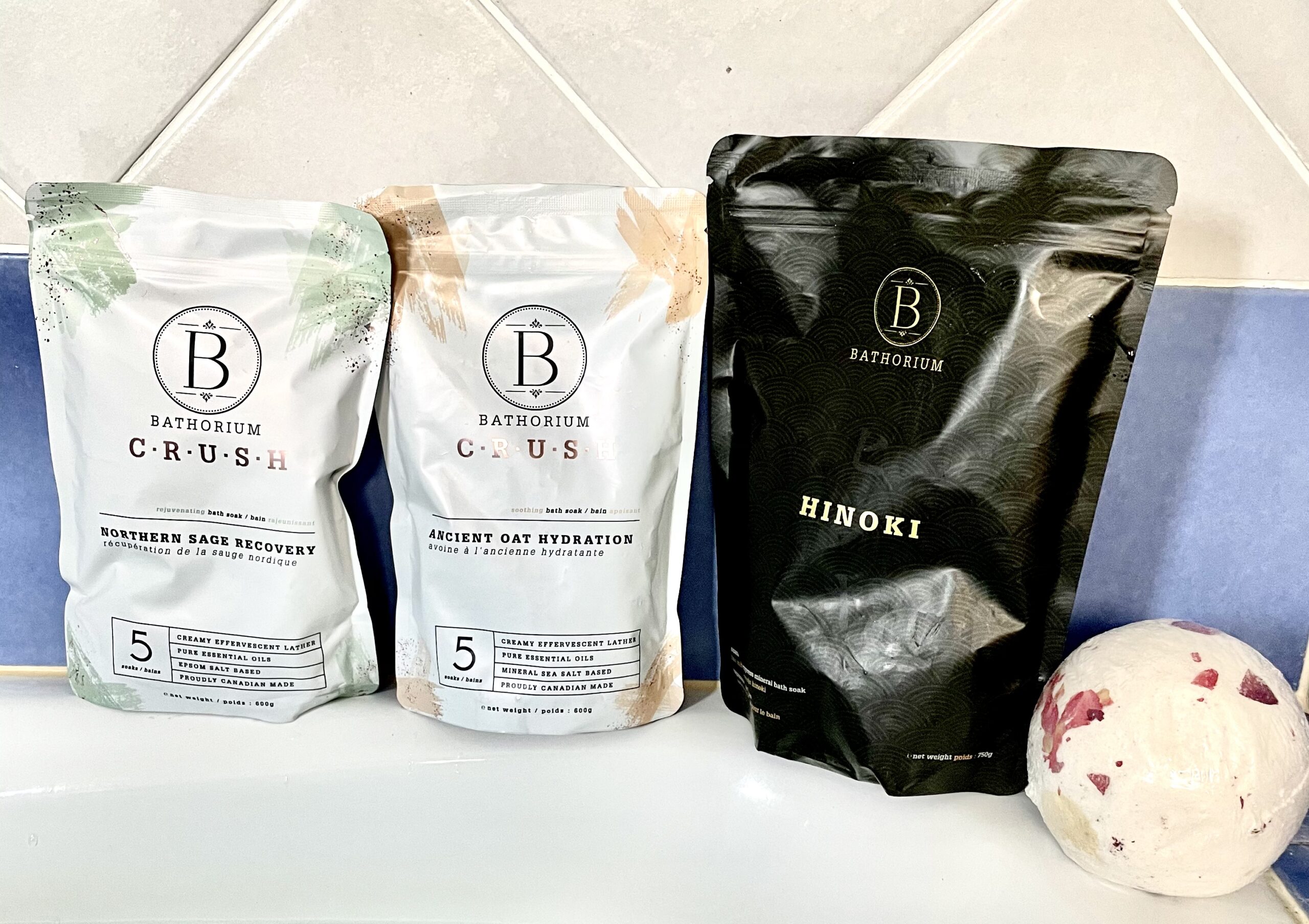 Bathorium Crush Bath Soaks
Bathorium offers five different bath soaks based around popular bath ingredients like eucalyptus, oat, seaweed and even charcoal and clays. I tried both the Bathorium Northern Sage Bath Soak and Ancient Oat Hydration.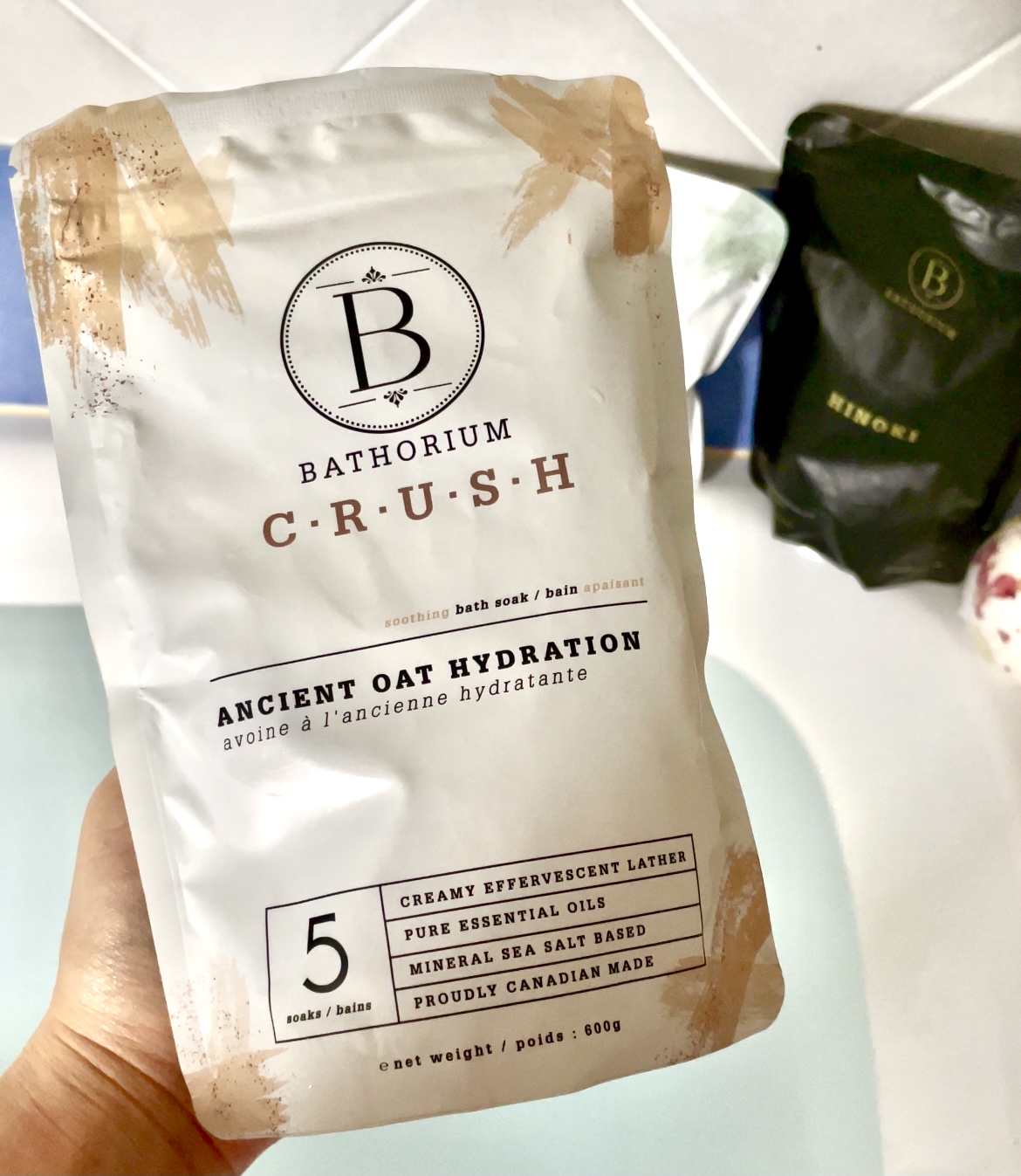 Bathorium Ancient Oat Hydration
I love the idea of a milk bath – there's something so decadent about a creamy, milky white bath. Bathorium's Ancient Oat Hydration contains distilled pure chamomile essential oil, hydrating rice milks, ground organic oats and calendula flowers. These are not simple bath soaks with just a handful of ingredients though. Bathorium bath soaks contain oils of Indian Sandalwood, Atlas Cedar Bark, Camel Grass, Vanilla and more along with clay, butters and aloe leaf juice.
You can get Bathorium bath soaks in a $9 single sachet or a large bag worth 5 soaks for $30.
Sodium Bicarbonate, Citric Acid, Sodium Chloride, Kaolin, Avena Sativa (Oat) Kernel Meal, Sodium Lauryl Sulfoacetate, Vitis Vinifera (Grape) Seed Oil, Theobroma Cacao (Cocoa) Seed Butter, Oryza Sativa (Rice) Germ Powder, Lavandula Angustifolia (English Lavender) Oil, Vanilla Planifolia (Vanilla) Oil, Santalum Album (Indian Sandalwood) Oil, Cedrus Atlantica (Atlas Cedar) Bark Oil, Cymbopogon Schoenanthus (Camel Grass) Oil, Matricaria Chamomilla (German Chamomile) Flower Extract, Aloe Barbadensis (Aloe Vera) Leaf Juice, Calendula Officinalis (Calendula) Flower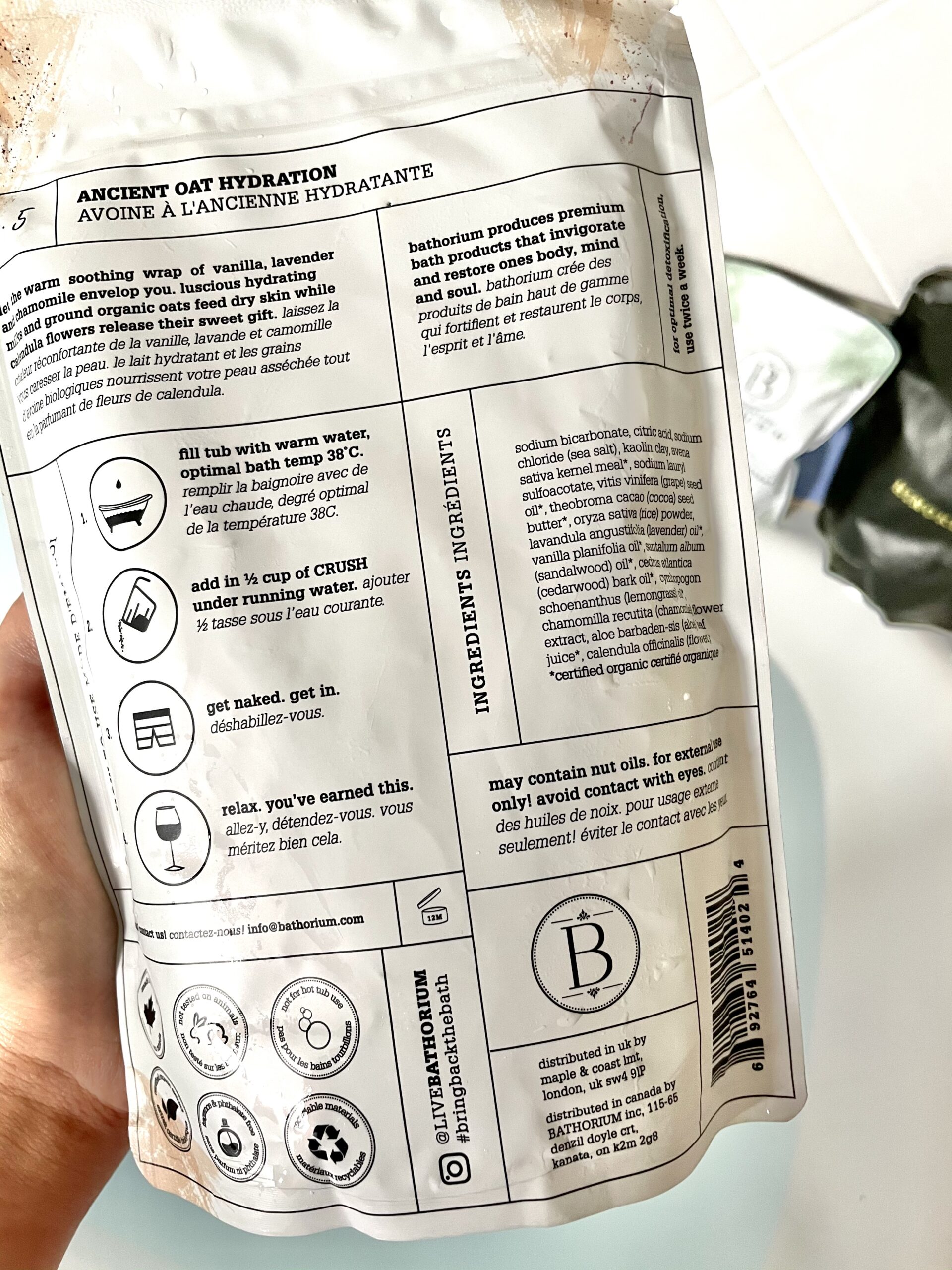 Bathorium Northern Sage Recovery
The Notthern Sage Recovery Bath Soak is a recovery bath soak that's great for post workouts and muscle recovery. It contains:
British Columbia Blue Glacial Clay: Mineral-rich, and hand harvested in British Columbia, this clay is packed filled with minerals and can draws out impurities in the skin
Sage Oil: Herbaceous but soothing, sage oil is known for it's calming and clarifying power
Menthol Crystals: Cooling, tingling, refreshing
Sage, pine, and coriander seed
Abyssinian Oil nourishes damaged skin
Northern Sage Recovery is a detoxifying soak that smells herbal.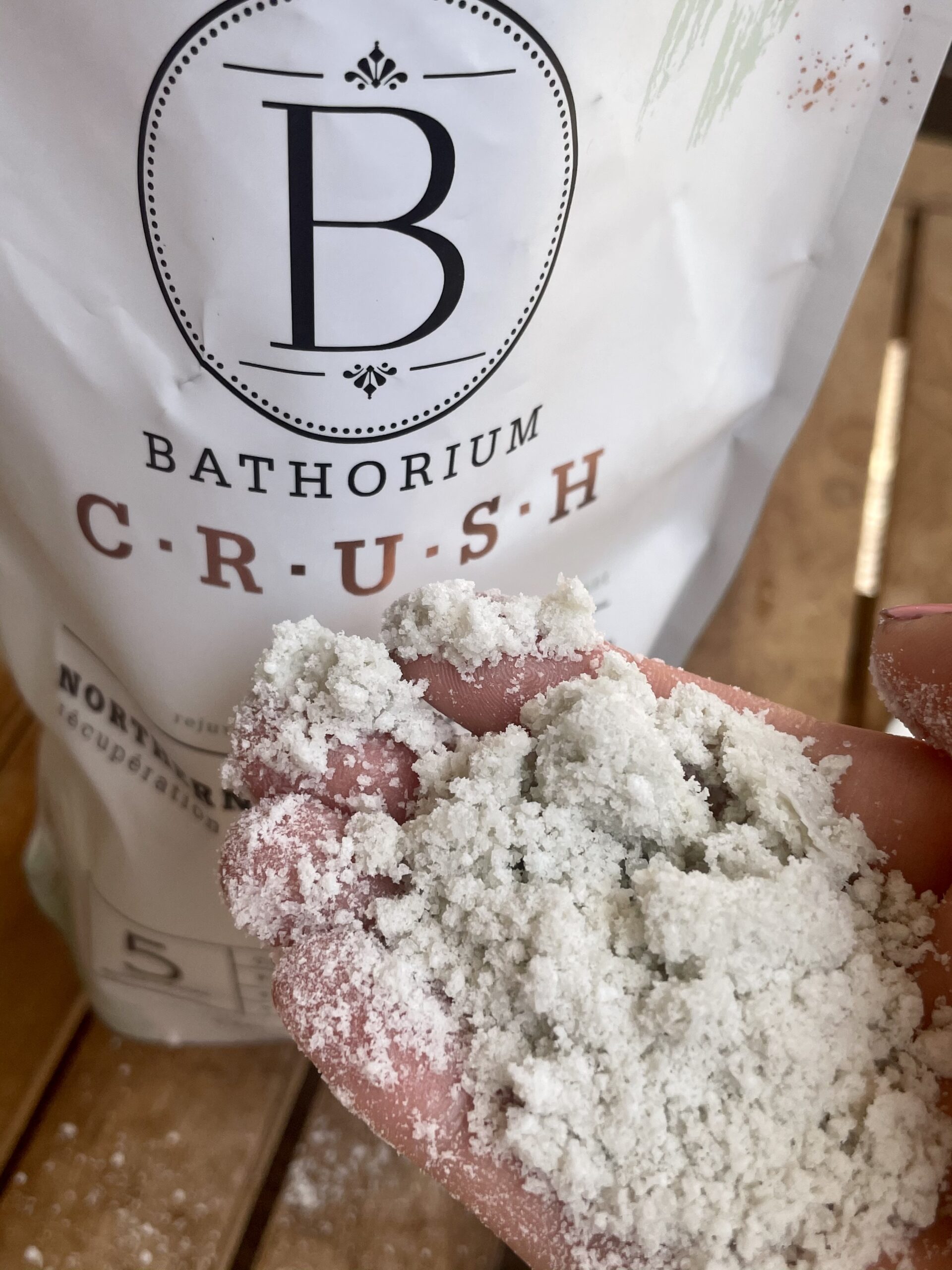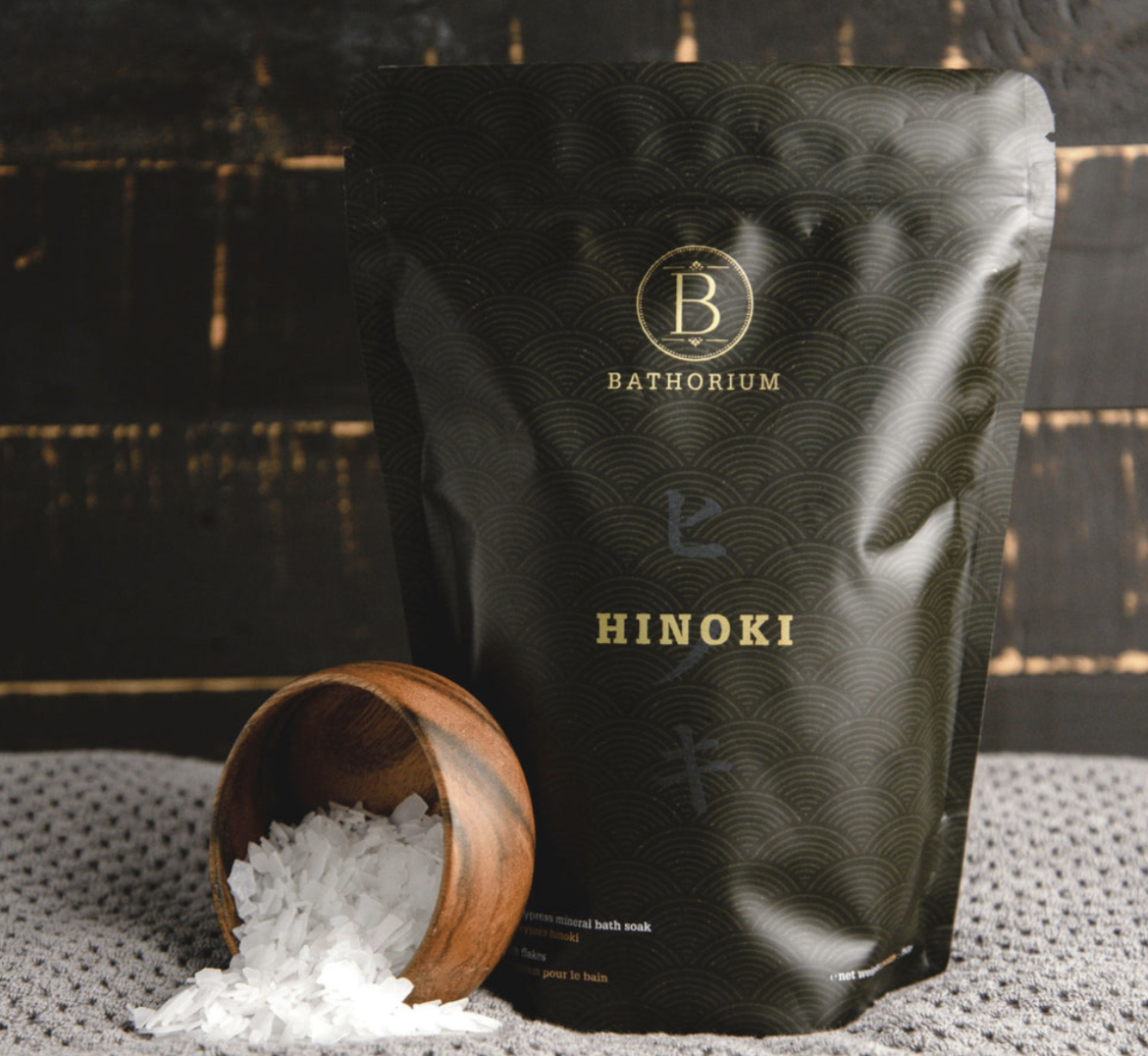 Bathorium Hinoki Bath Treatment
Bathorium Hinoki is considered a bath treatment versus a soak because it's formulated to be a natural remedy bath. It contains magnesium, but not just any magnesium — Tibetan magnesium. These high-quality magnesium flakes sourced from Tibet are magnesium chloride in natural form and then into a rich and reparative magnesium oil in warm water.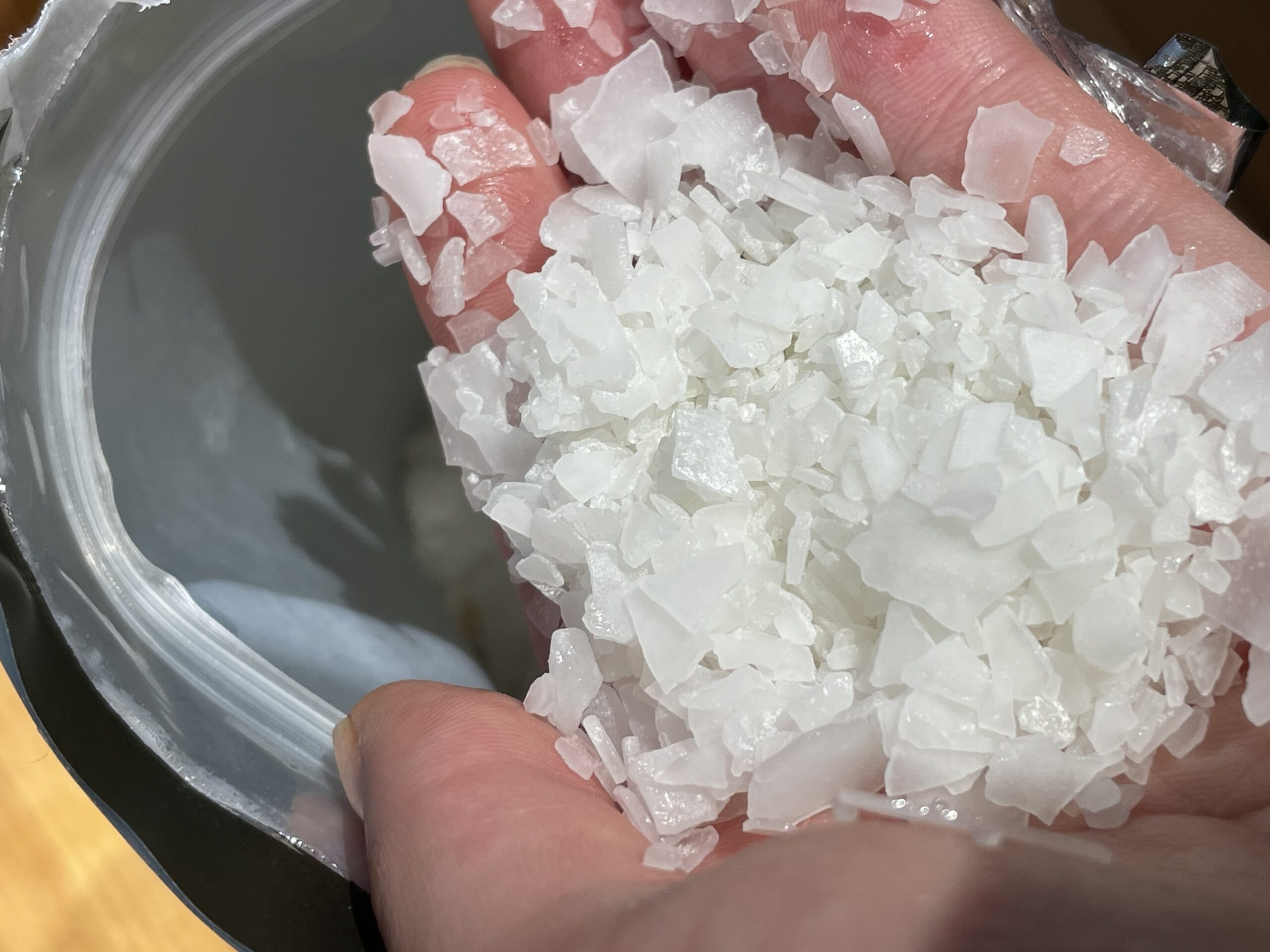 Soaking in Bathorium's Hinoki allows the magnesium to enter and the body to absorb this essential mineral. It also contains Dendritic Sea Salt, a star-shaped salt that's more porous than other salts, aiding in the delivery of the hinoki cypress, yuzu, and ginger co2.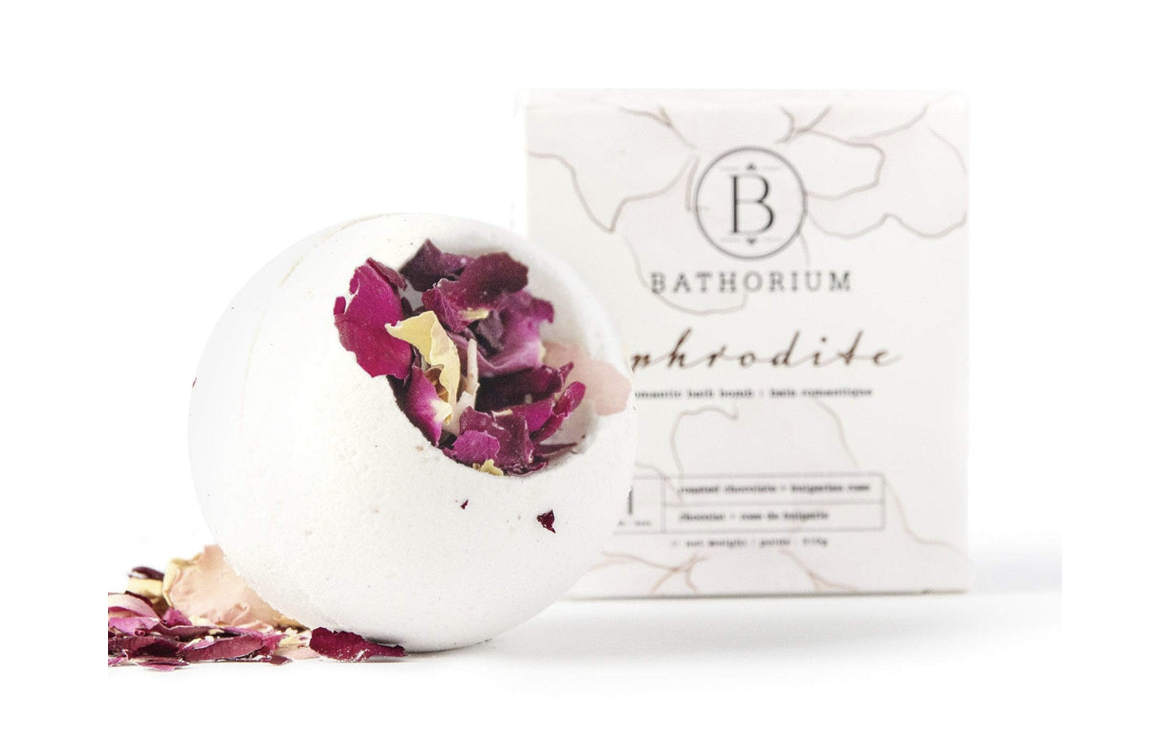 Bathorium Aphrodite Bath Bomb
Bathorium's Aphrodite Bath Bomb is apparently the largest bath bomb in all of North America. I can actually believe that because it's the largest and heaviest bath Bomb I've ever encountered.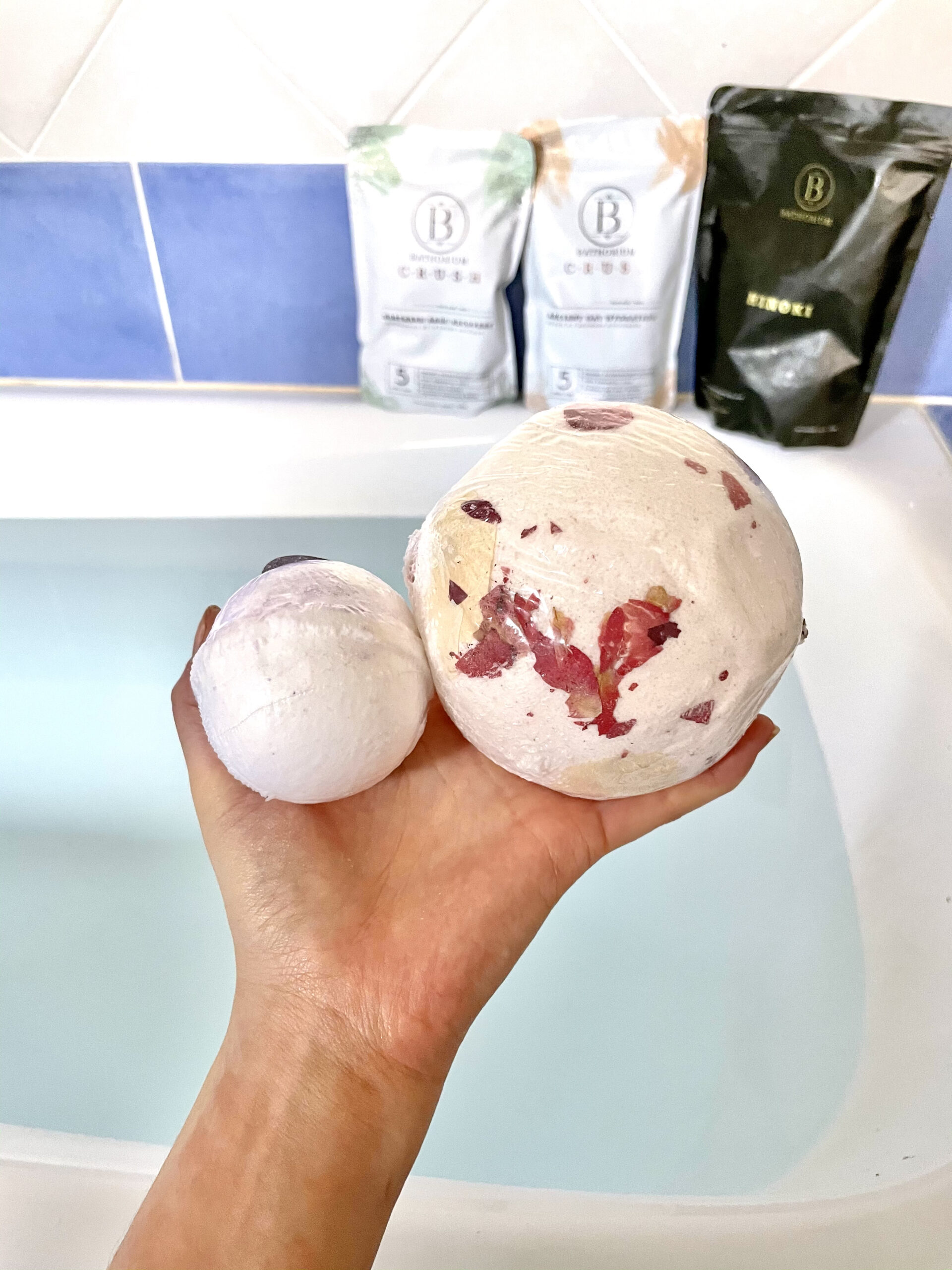 Check out how big it is compared to a normal bath bomb.
This ultra decadent bath bomb is made of Wild Bulgarian Rose, absolutes of chocolate and Vanilla, coconut milk, Indian Kokum Butter and Israeli dried rose petals. Aphrodite Bath Bomb gives you a total of 12 minutes of fizzy goodness while you soak. It's an absolute bath treat for oneself and makes for an interesting gift for anyone else.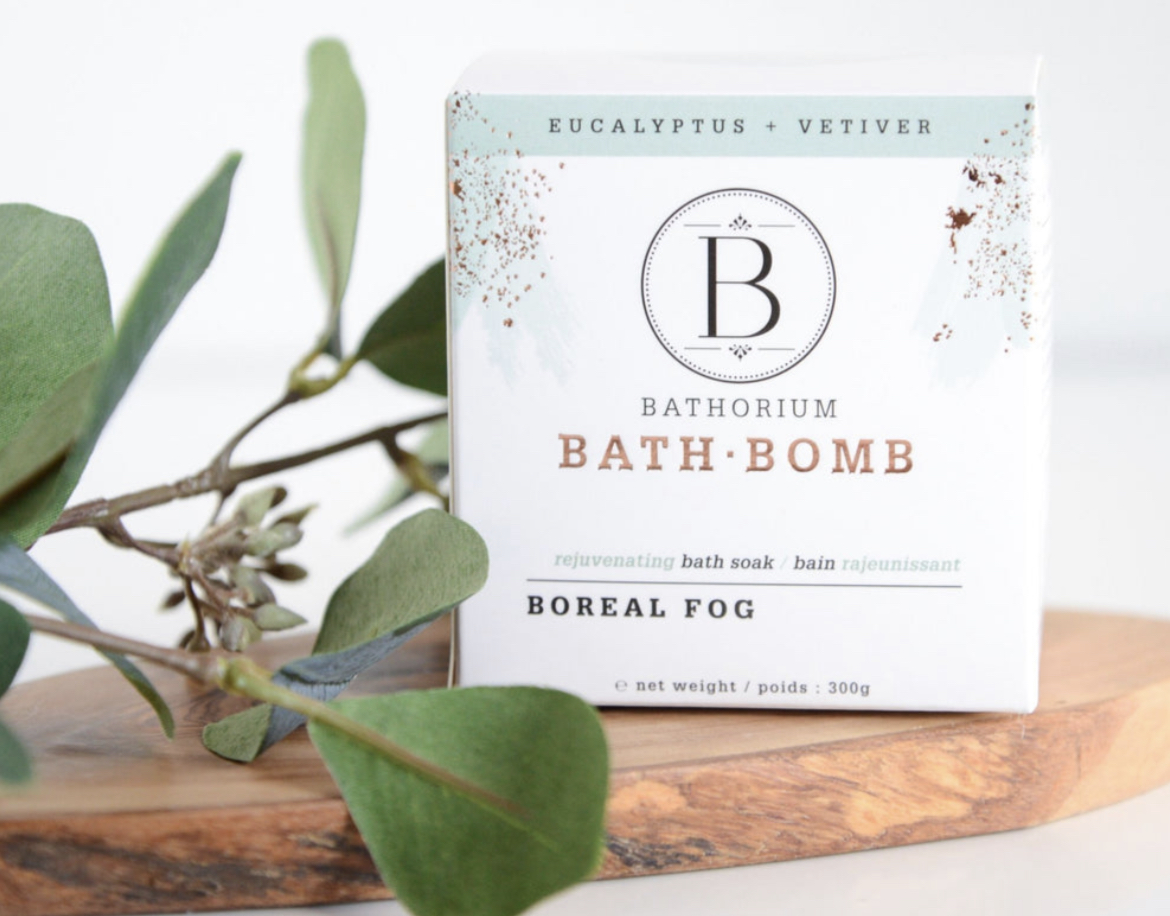 All 5 other Bathorium bath bombs the brand offers costs $12 while Aphrodite costs $30.