17 Very Best Clean & Organic Perfumes for Summer 2023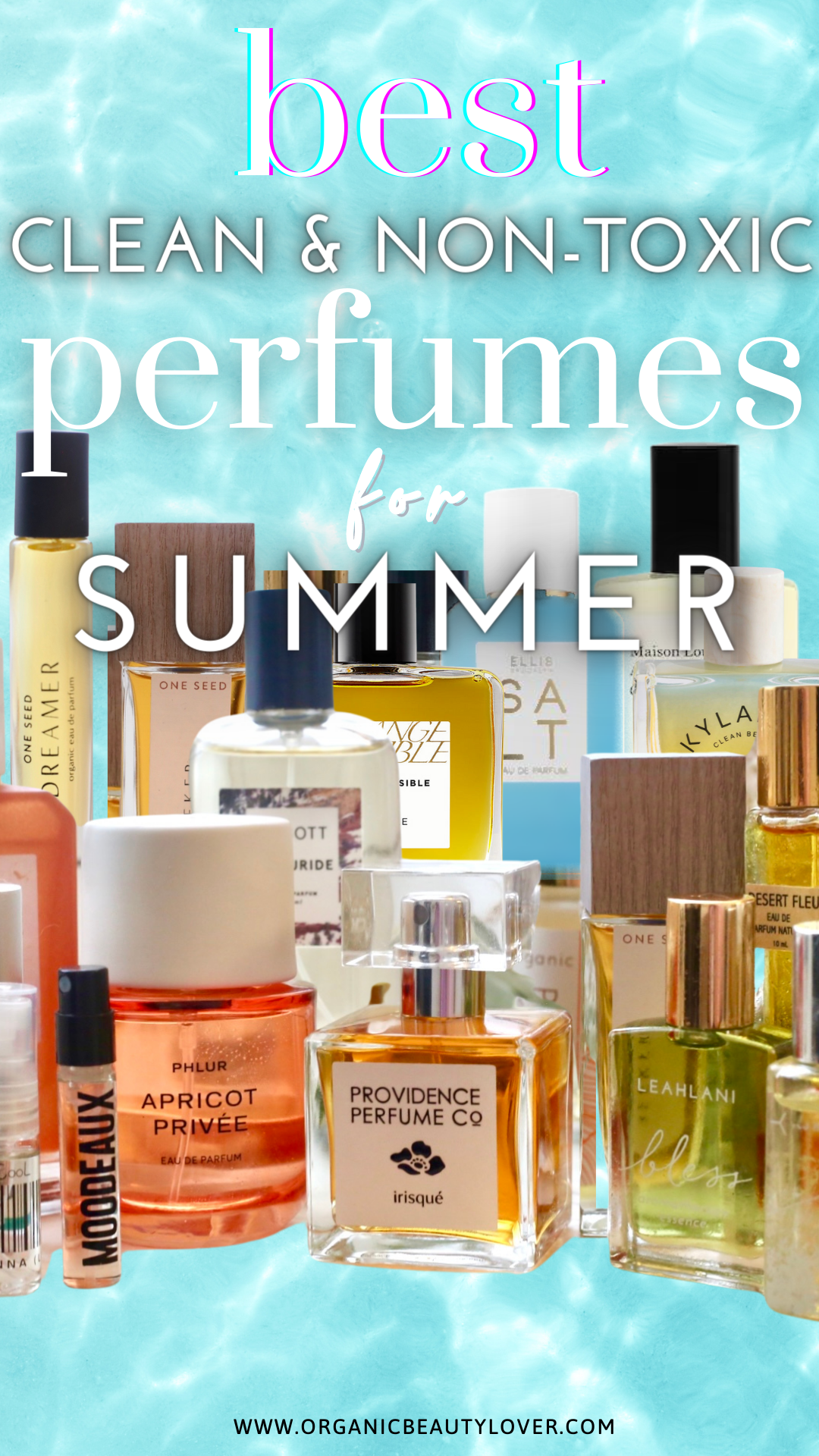 Summer fragrances remind us of la vita dolce – of fresh citrus fruits, ocean breezes and lush gardens. It's a carefree, blissful time of the year when the bees are abuzz and the flowers are abloom. We want our summer perfumes to feel like vacation in a bottle, preferably the glamorous Italian kind or the simple yet perfect beach day. They conjure memories of: sun, sea, sand and salty skin, lazy contentment, euphoric summer romance and some of our best moments lived. I've rounded up my favorite clean fragrances that encapsulate summer vibes in a bottle. So pour yourself a glass of rosé and read on for the very best clean and natural perfumes for summer 2022.
Note that each perfume is marked as either including synthetics or all natural. For natural perfume beginners it's important to note that organic perfumes don't have the longevity, projection or sillage of conventional perfumes. They are meant to be re-applied and last a few hours.
If you want to learn more about clean perfumes versus natural perfumes, I have a complete guide here.
I'm currently wearing Ellis Brooklyn Salt, and while I wouldn't come near it with a 10 foot pole during winter, it's seriously perfect for summer. I typically don't gravitate towards aquatic notes, salt notes, etc, but the complexity of this Ellis Brooklyn Salt has won me over. You get the tropical and floral notes along with something salty, but it's the underlying Amber, sandalwood and musk that make Ellis Brooklyn SALT a sensual tropical scent.
Top Notes: Ylang Ylang, Violet Leaf
Mid Notes: Tahitian Tiare, Jasmine, Magnolia
Dry Notes: Musk, Amber, Sandalwood
Perfume type: Clean + synthetics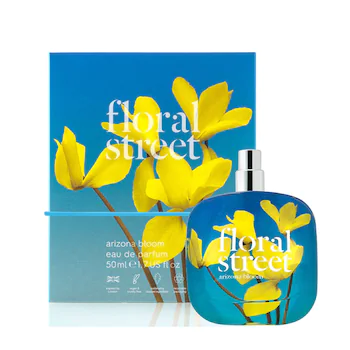 I cannot rave about Arizona Bloom enough. If you want a really good, sophisticated island floral scent, it's Arizona Bloom. It's a fresh, clean, creamy and grown floral coconut scent that wears like a second skin.
Key Notes: Coconut, Jasmine, Amber, Salted Musks
Perfume type: Clean + synthetics

The first fragrance ever launched By Rosie Jane and one of their best summer fragrances, is Leila Lou with notes of pear, grass and jasmine. Feminine and easy to wear describe all of By Rosie Jane's scents. Leila Lou is super bright and sweet. She has a handful of great summer fragrances in fact – Madie is a sea spray vanilla and Rosie is a very soft and light rose. I would characterize the By Rosie Jane line as soft, fresh and light – these are not the most robust fragrances.
Key Notes: Pear, Jasmine, Freshly Cut Grass
Perfume type: Clean + synthetics
For a summer scent that smells like sunscreen and ocean, Madie By Rosie Jane is your perfume. With notes of sea spray, this summer perfume is a sunscreen-filled beach day in a bottle.
One of my favorite scents by Providence Perfume Co is their gourmand floral scent called Sweet Jasmine Brown. This jasmine scent has got a molasses edge to it that makes Sweet Jasmine Brown a delectable summer scent. I can see just about everyone enjoying this scent, it's just so universally pleasing and beautiful.
Notes: jasmine, vanilla, pink pepper, tonka, cocoa nib, ylang ylang, musk ambrette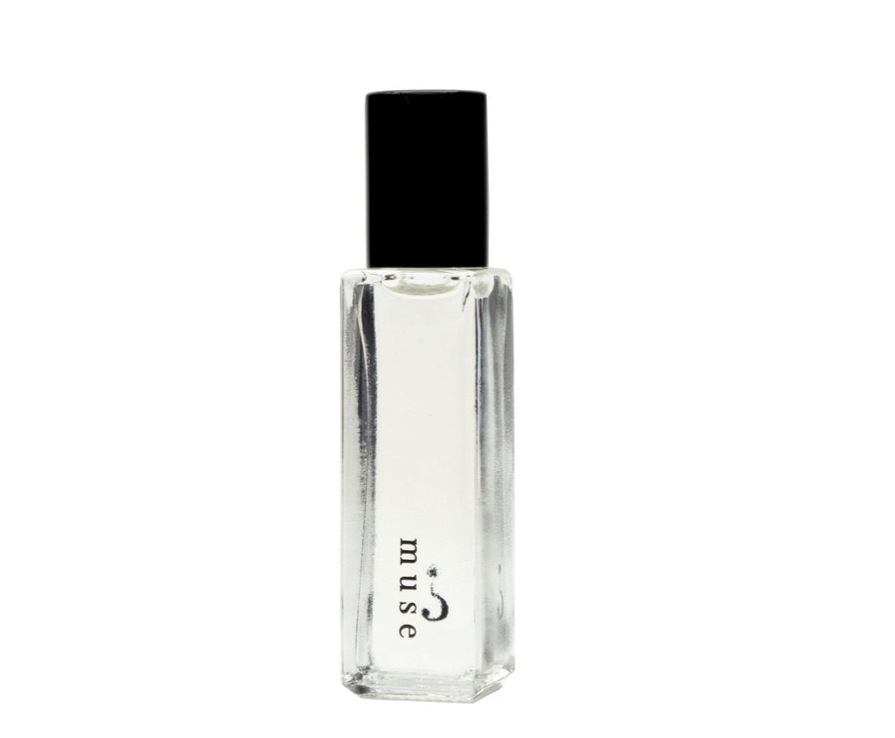 Muse is one of Venice Beach, CA-based Riddle Oil's best scents and it also happens to be a very summer appropriate perfume thanks to the coconut note. It's feminine, sweet, floral and I'd even say tropical, but also warm, yummy and subtly woodsy thanks to amber and sandalwood. This multi-dimensional fragrance is my favorite from the Riddle Oil range. You have notes of peony, coconut, magnolia, amber, bergamot and sandalwood.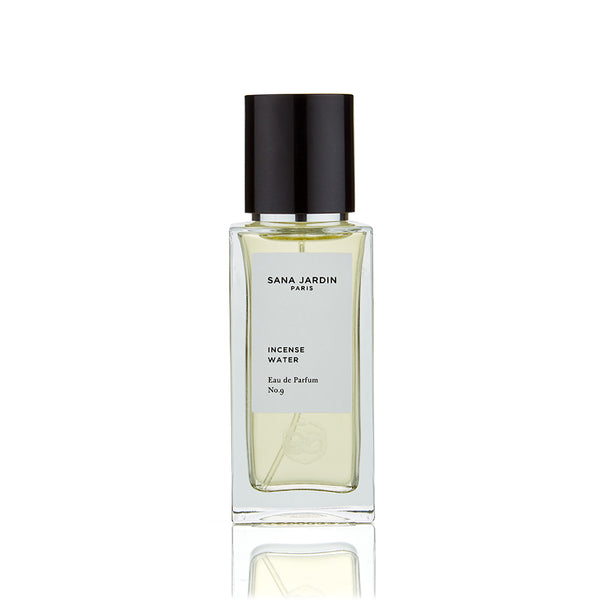 As you can guess by the French word for garden in its name, Sana Jardin Paris is all about florals and they do them so well. Don't be fooled by the name incense water, because there's nothing incense-y about this scent. It's a sweet fruity floral with patchouli that's highly sophisticated.
Top: Italian Bergamot, Raspberry Leaf, Pimento Berry
Heart: Rose Absolute, Rose Oil, Rose Water
Base: Musk, Sandalwood, Patchouli Heart
Perfume type: Clean + synthetics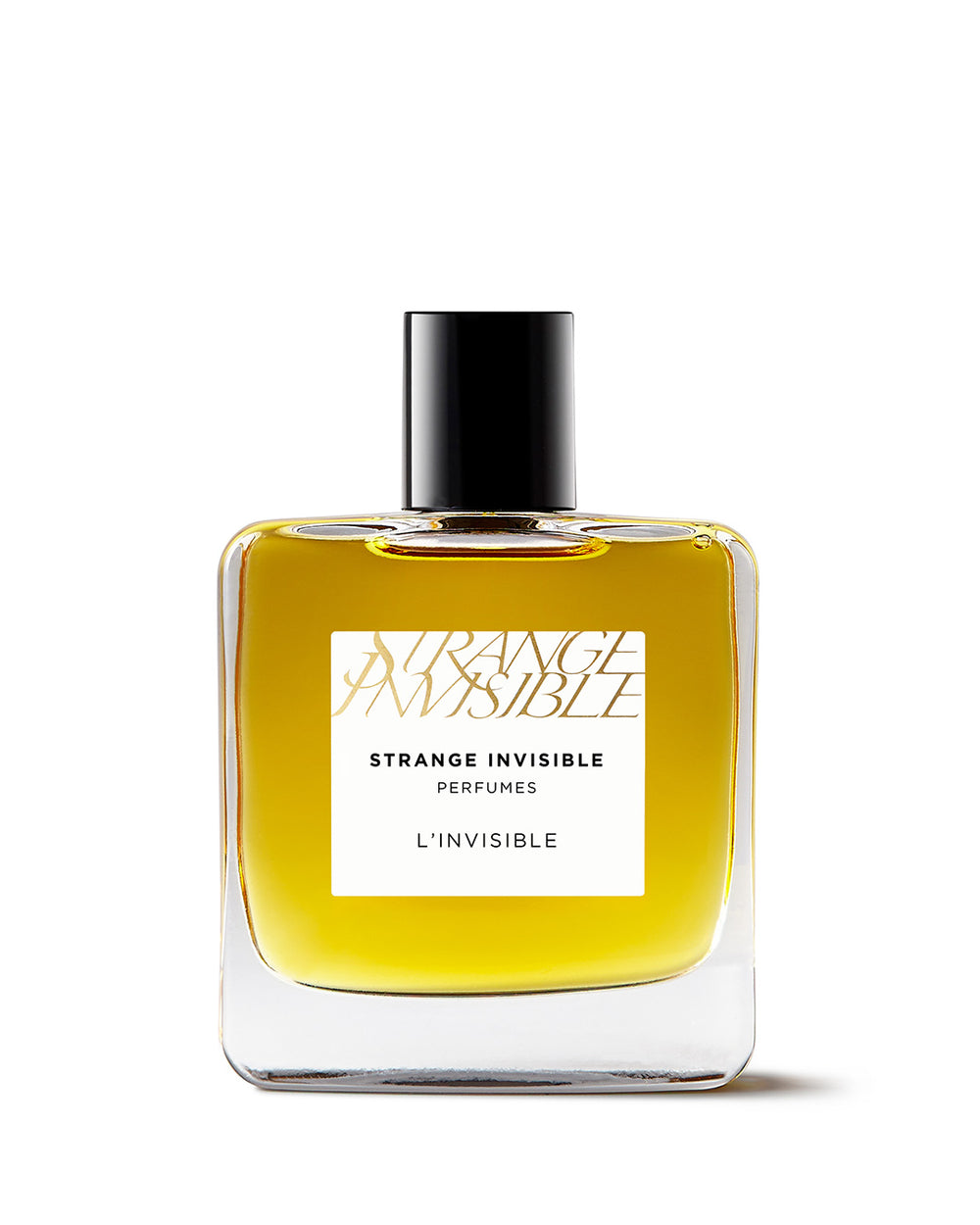 Based out of California, Strange Invisible creates 100% natural and organic perfumes to the highest standard. They use custom-distilled grape alcohol made from pesticide-free Napa Valley grapes, essential oils, absolutes, and botanical extracts that meet a standard of wildcrafted, biodynamic, and certified organic. If you're looking for heady white floral perfume, Fair Verona is a fantastic grown-up summer jasmine scent with notes of sandalwood, mimosa and citrus.
Jasmine, bergamot, sandalwood, mimosa & pink grapefruit.
Perfume type: All natural, organic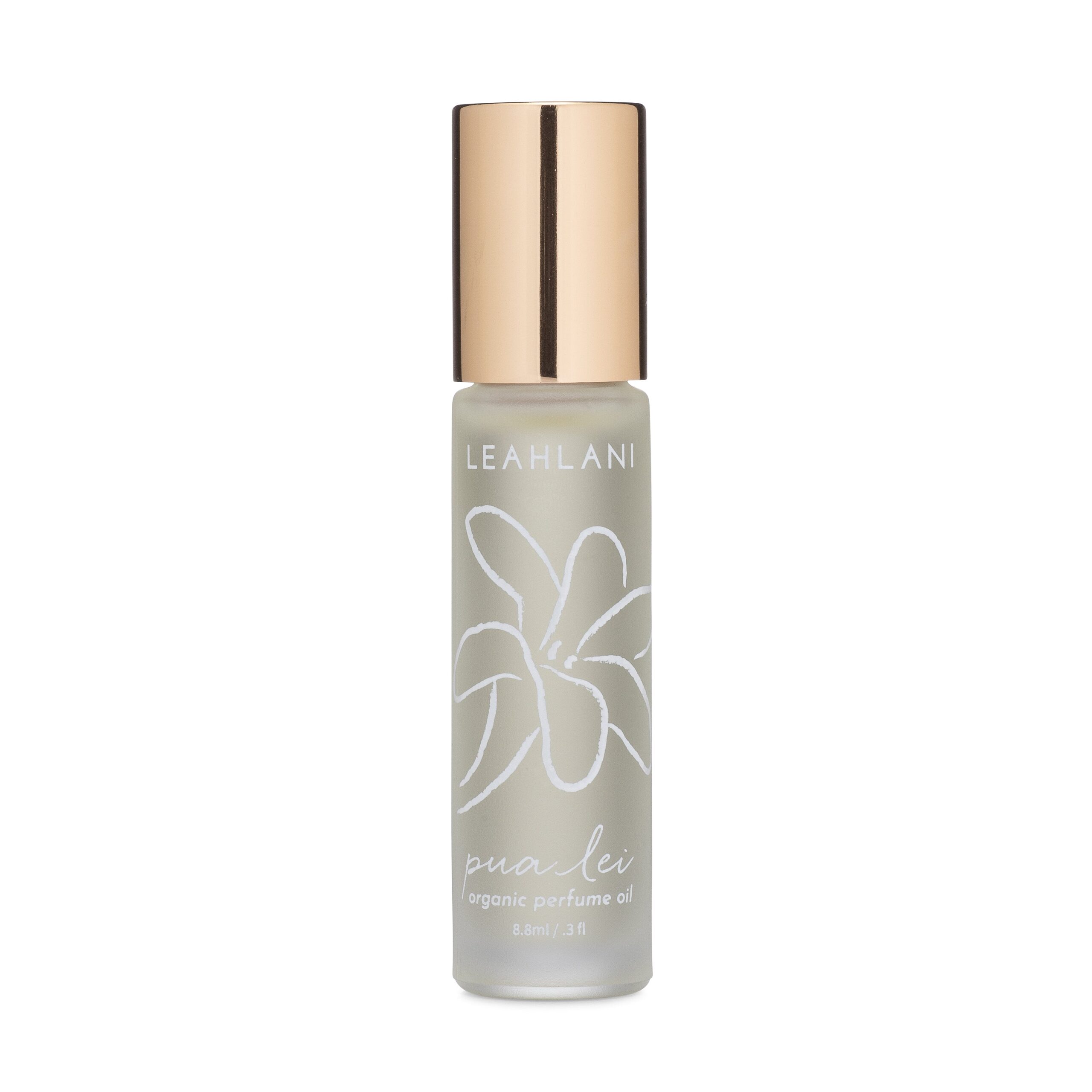 Pua Lei is a gorgeous Hawaiian floral scent that has fantastic longevity and maybe even some projection, for a 100% natural perfume. If you love the smell of Hawaiian florals, I recommend Pua Lei for an all natural perfume during summer.
Key notes: tropical florals, sweet tuberose, and exotic puakenikeni flowers
Perfume type: All natural, Essential oils
SAVE: Discount code OBL saves 10%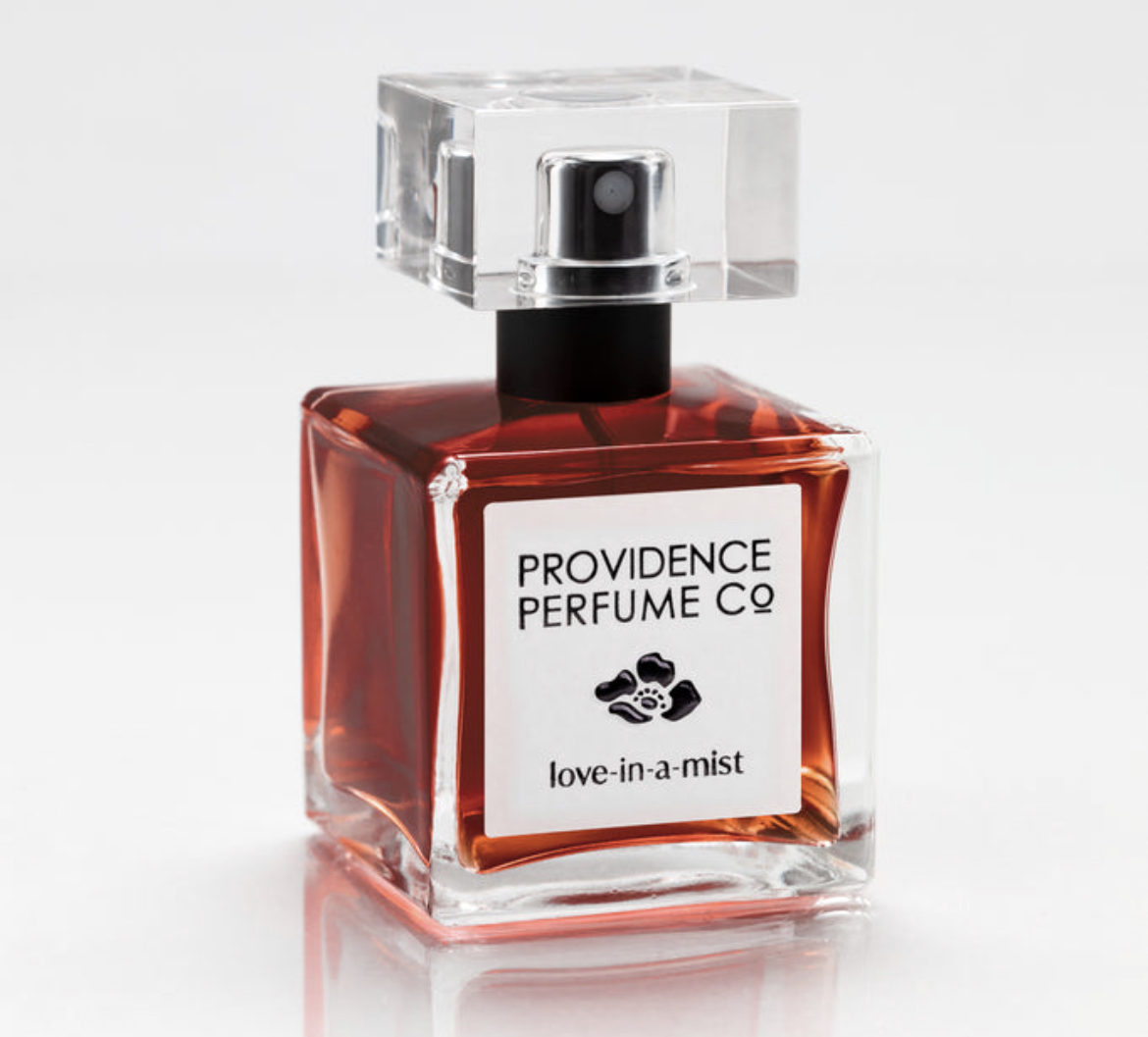 For an intoxicatingly sweet and feminine floral scent, Love-in-a-mist is an incredible perfume made of a rare distillation of nigella damascene, a flower called Love In A Mist. It also has notes of mimosa, sandalwood and sweet clover and was inspired by barefoot summer walks through fields of flowers, the air rich with the scent of sweet clover, lilac and wildflower.
Notes: love-in-a-mist flower, mimosa, pink peppercorn, sandalwood, sweet clover
Perfume type: All natural

Sharper than Pua Lei but also floral, Bless Aromatherapy Essence is a citrus floral with the same scent profile as Leahlani Bless Beauty Balm. Wonderfully fragrant with great longevity, Bless is a distinct summer fragrance.
Perfume type: All natural, Essential oils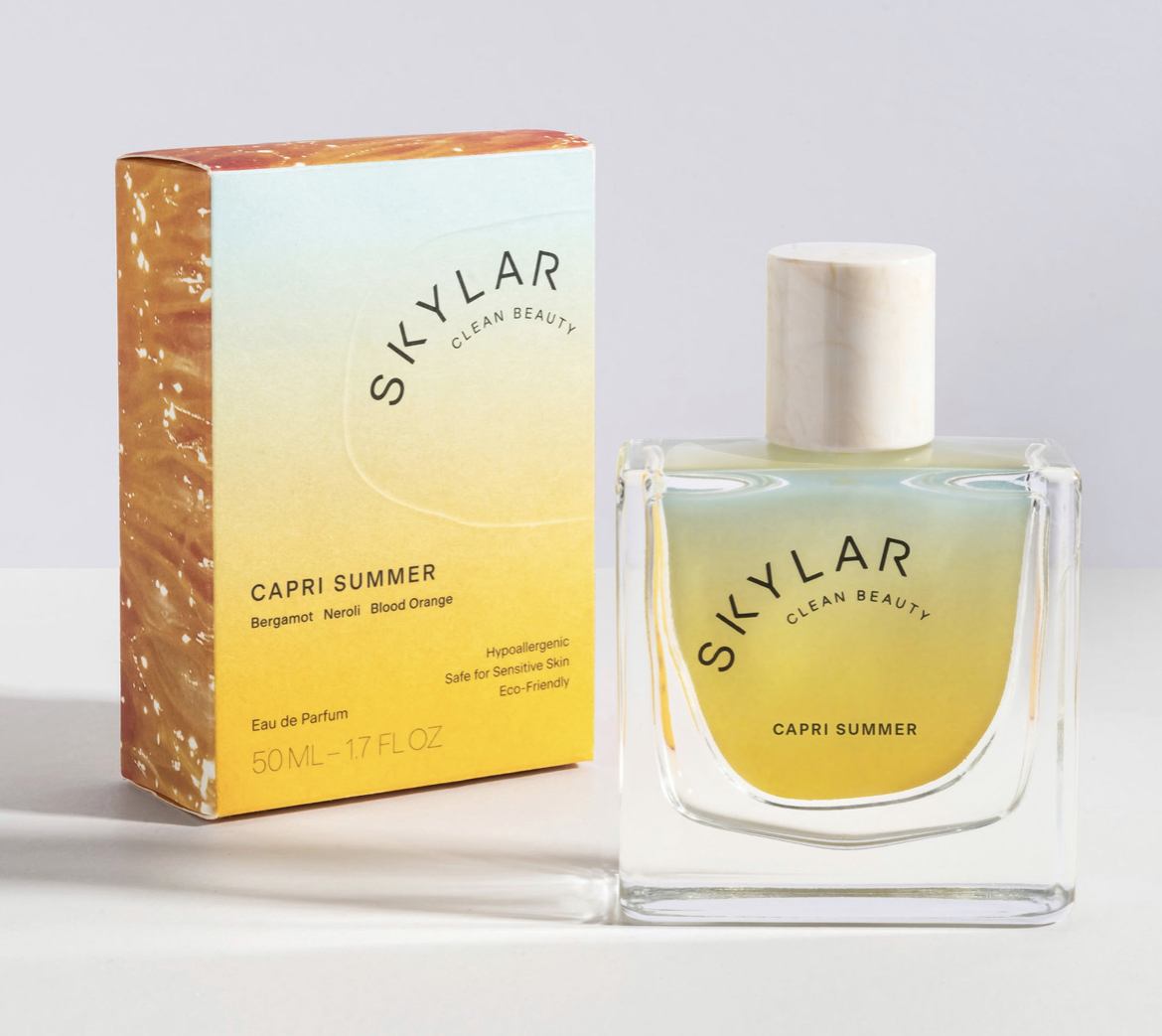 If you're looking to get someone young in their teens or early 20s an easy summer scent, or you want a simple, uncomplicated fragrance for yourself, Skylar offers a variety of summer appropriate perfumes. The one I preferred the most was Capri Summer, a sweet citrus floral fragrance.
Top: Grapefruit, Blood Orange, Bergamot
Middle: Neroli, Muguet, Dewy Rose
Base: Teakwood, Sheer Vetiver, Crystal Musk
Perfume type: Clean + synthetics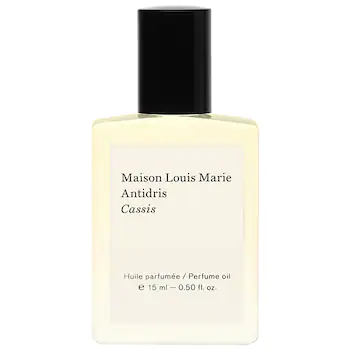 You're either going to love or hate Antidris Cassis, but for those who might love it let me introduce you to Maison Louis Marie's Antidris Cassis. This is not a feminine perfume, but one that could be worn by both men and women. The opening of the perfume is a robust black pepper note. It then dries down to reveal a fresh green scent, one that reminds you of an airy living room with white roses on the coffee table and the windows wide open with the breeze coming through. Anditris Cassis is an airy, fresh, and green floral with subtle fruitiness.
Top Note: Cassis, Bergamot, Black Pepper
Mid Note: White Rose
Base Note: Oakmoss, Musk, Tonka
Perfume type: Clean + synthetics
Dreamer by One Seed
Based out of Australia, One Seed creates 100% natural and 80% organic perfumes without the use of any synthetics. Dreamer is multi-award winning subtly sweet orange fig scent that reminds me of sweet ripe and juices fruit. One Seed perfumes lay close to the skin. This is for someone who wants a soft and sweet citrus, and especially for someone interested in a tangerine fragrance.
Orange blossom, tangerine, mimosa, stonefruits, pink peppercorn, ginger, fig
Perfume type: All natural, organic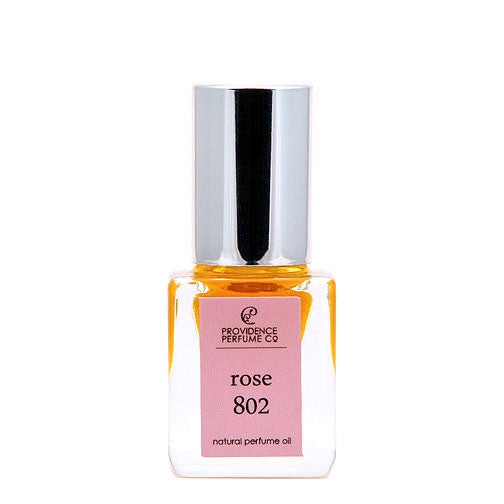 A majority of Providence Perfume Co fragrances are ideal for summer as they have a wide range of distinctly feminine scents that tend to be floral, fruity, sweet and bright. One of my favorites is a summer-inspired scent called Rose 802. It's a bright and uplifting Rose scent with a hint of sensuality that feels like euphoria in a bottle.
Notes: rose, black currant, cedar wood, fir, vanilla, bergamot, myrtle
Perfume type: All natural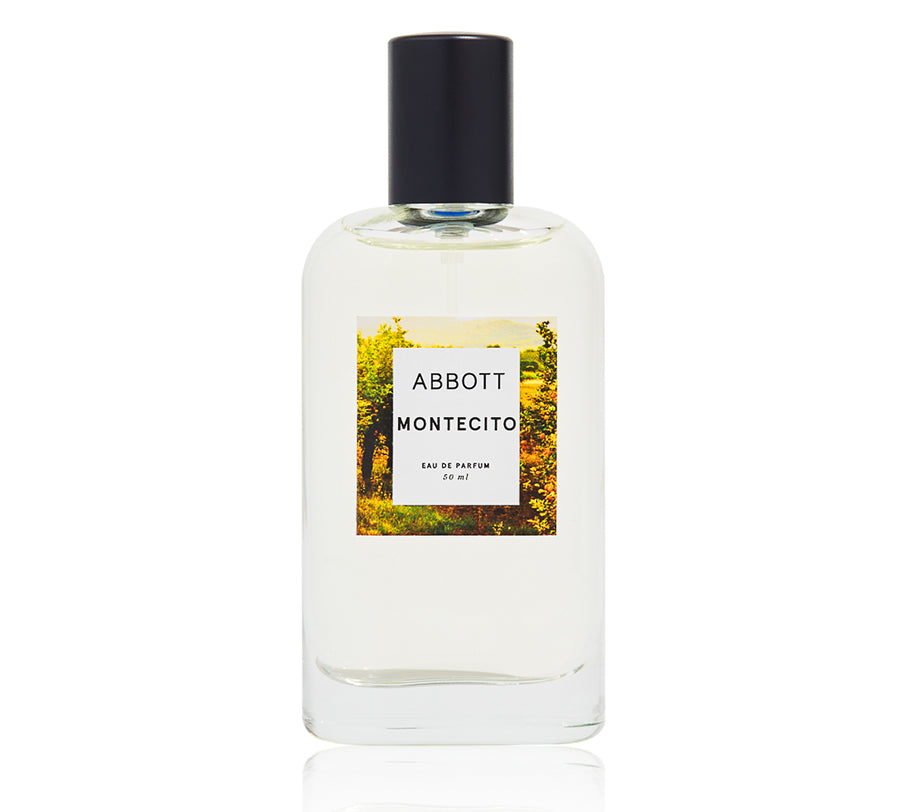 Montecito is a unisex vetiver fragrance with hints of citrus and floral that can be enjoyed by any gender. This is an easy and uncomplicated fragrance. The Vetiver base note gives Montecito a strong earthy quality that can lean too masculine for some women.
Notes: GRAPEFRUIT, JASMINE, VETIVER
Perfume type: Clean + synthetics
SAVE: Discount code OBL saves 15%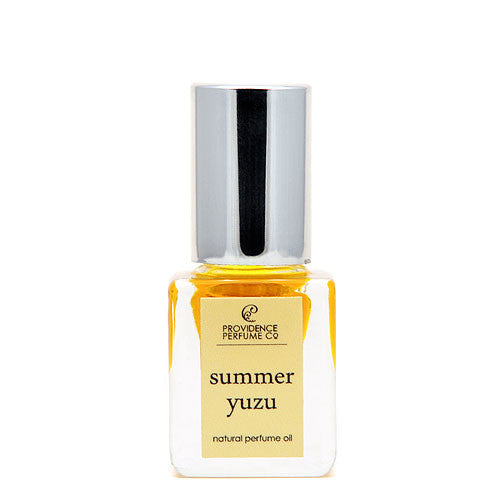 Summer Yuzu by Providence Perfume Co
Summer Yuzu is another perfect summer perfume by Providence Perfume Co for citrus scent lovers. This is a fruity floral scent that's sunny and subtly sweet.
Notes: sunflower, cedrat, aglaia blossom, yuzu, tomato leaf, pink grapefruit, frankincense