11 Best Natural Hair Growth Products to Fight Hair Loss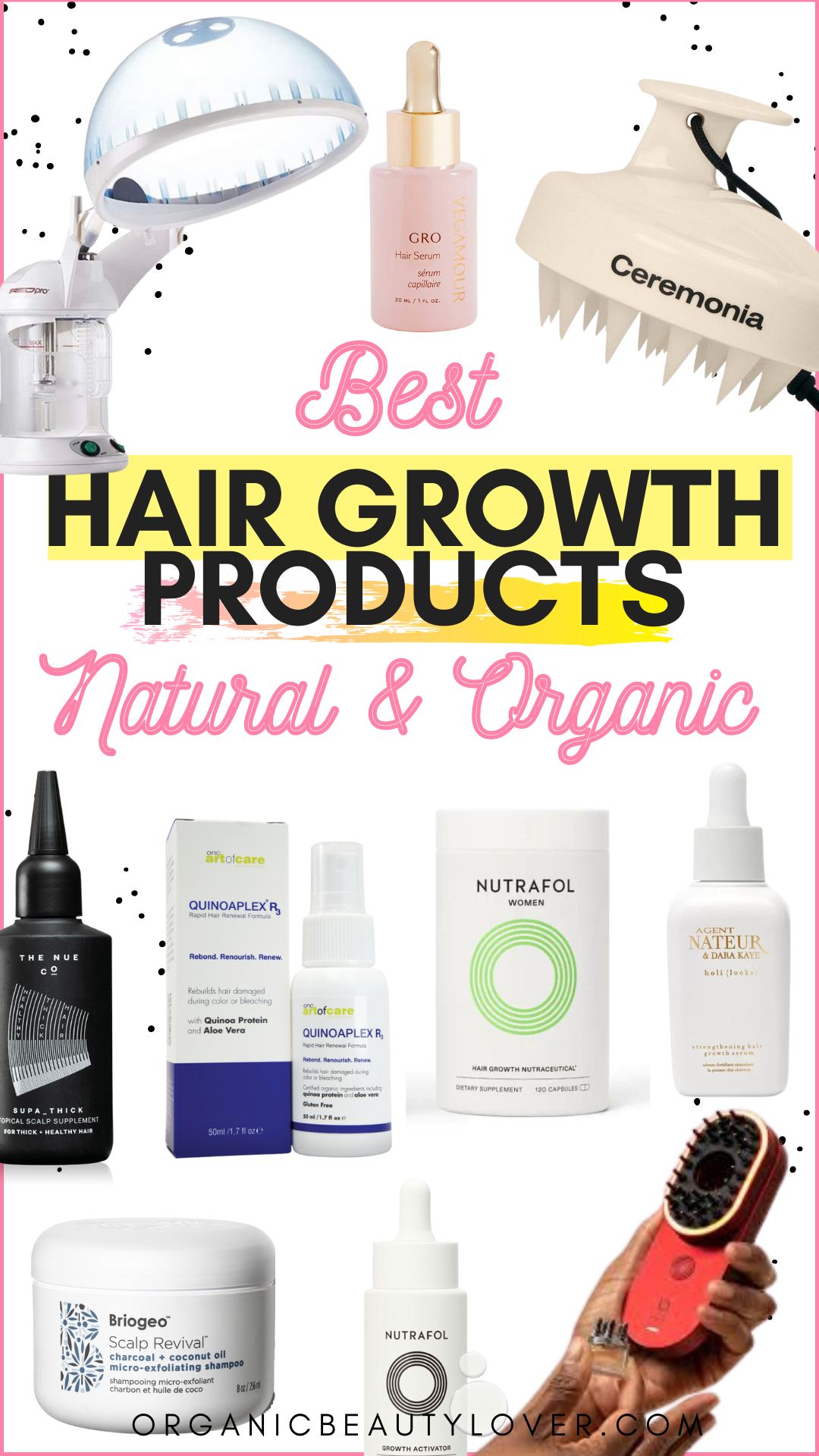 If you're dealing with hair loss or hair thinning and are looking for clean and natural solutions without any potentially harmful ingredients, you've landed on the right post. Hair loss and thinning is a common condition, affecting up to 80% of men and 50% of women by the time they are 80. Hair loss can be caused or exacerbated by stress, genetics, a low-protein diet, certain medical conditions or plain old aging. Even the way you part your hair or constantly have it up in a tight bun could be causing hair thinning. Hair loss is so common it's no wonder there are plenty of options to restore hair growth sold on the market. Thankfully, for those of us trying to lead healthier, toxin-free or low-tox lives, there's also plenty of clean and holistic brands tackling the hair growth dilemma. Whether you're looking to jumpstart hair growth or keep your existing hair strong and dense, you're likely to find a brand or product in this post  that deserves a spot in your hair care regimen.
Launched in 2016, Nutrafol is perhaps THE most vetted natural supplement for hair growth. Nutrafol offers 100% drug-free hair-thinning solutions featuring high-quality ingredients sourced from around the world, are third-party tested for purity and are clinically tested. made with a patented Synergen Complex, a proprietary blend of concentrated plant ingredients. The Synergen Complex is a blend of stress adaptogens, DHT-targeting botanicals and antioxidants formulated to target the internal imbalances that lead to hair thinning and shedding, promoting a healthy hair growth cycle.
More hair supplements: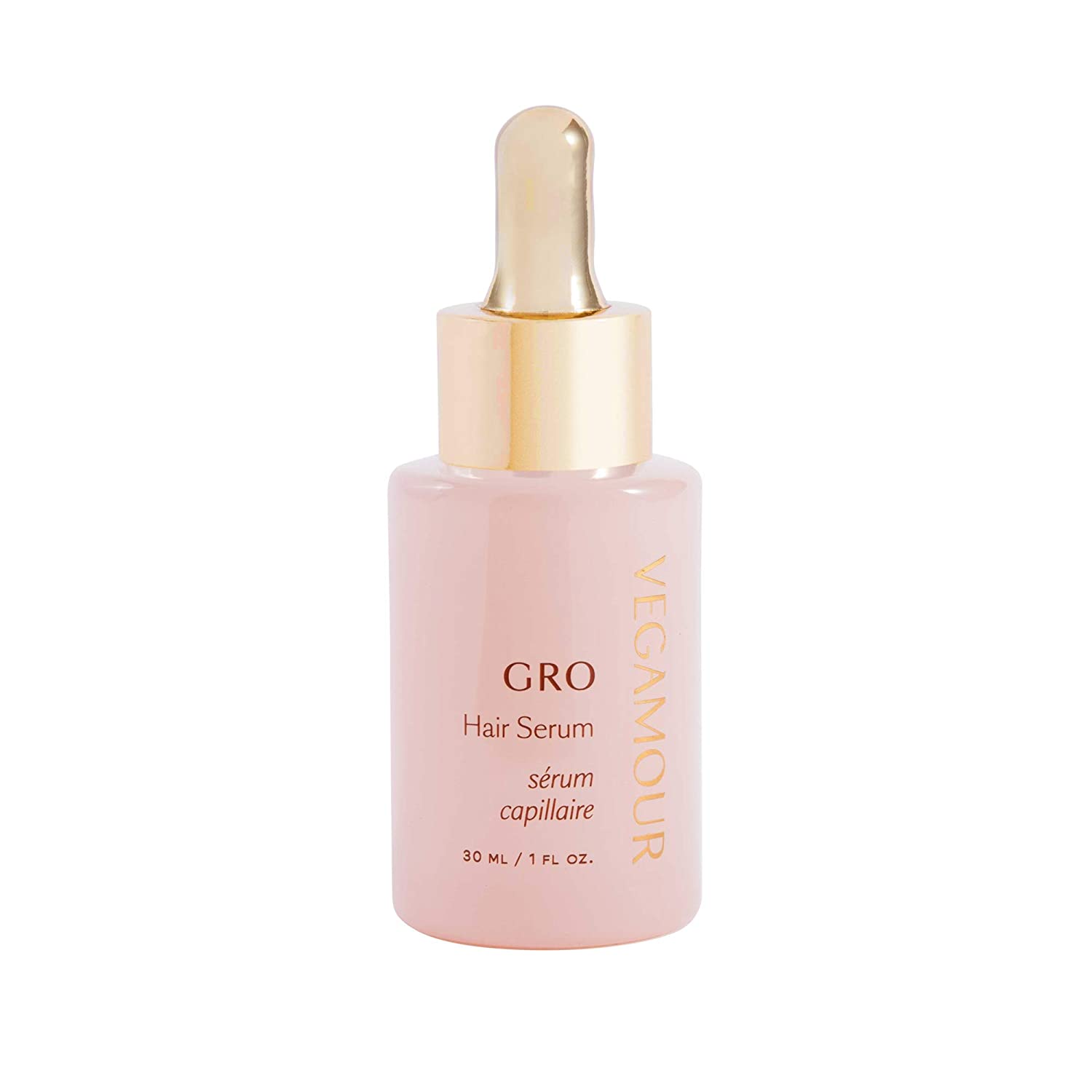 VEGAMOUR is a sustainability focused clean and vegan haircare brand that uses clinically studied ingredients that are proven to work for hair loss and thinning. Specifically, they boast results of subjects noticing up to 52% more density and 76% less shedding. All natural and cruelty-free, VEGAMOUR uses clinically researched and backed ingredients, meaning these ingredients have shown in clinical studies to improve hair growth. The serum's four hero ingredients are Red Clover, Mung Bean, Curcumin, and Nicotiana Benthamiana⁠. The serum comes in a dropper bottle and has the consistency of water and contains no oils, so there's no having to deal with greasiness.
SAVE: Affiliate discount code OBL saves 20%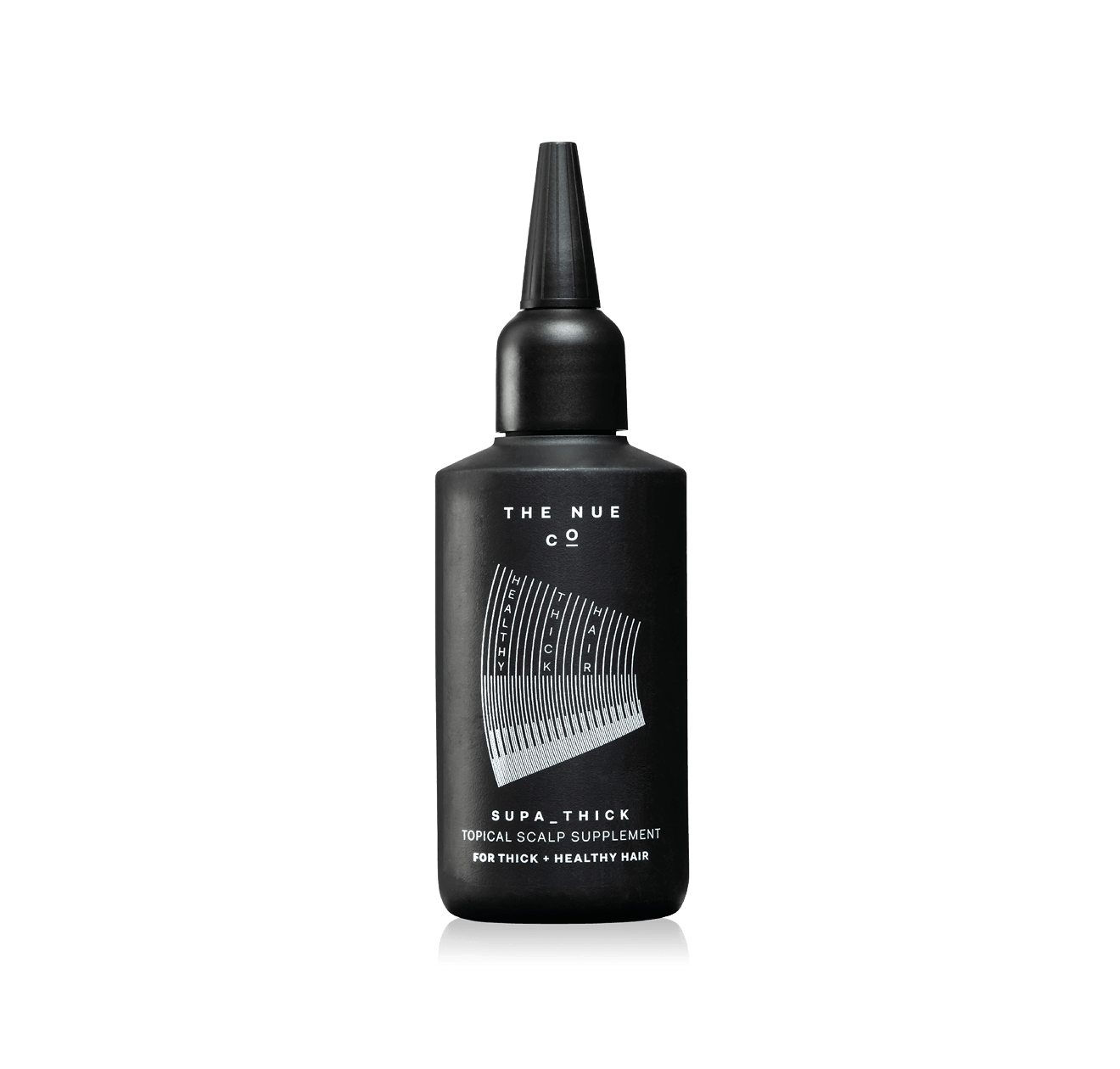 If you're tackling hair loss, breakage, or lack of growth, The Nue Co's SUPA_THICK gets to the root of the problem. Formulated with patented follicle technology, it targets both the hair follicle stem cells and dermal papilla cells located at the bottom of the follicle, while prebiotics (inulin) and probiotics (lactobacillus ferment) repopulate the scalp's all-important microbiome. It also soothes a sensitive scalp, eliminates dandruff and removes product build up to reveal healthy, thick hair.
You should regularly exfoliate their scalp to encourage hair growth. Just like clogged skin pores means unhealthy skin, so too does clogged scalp pores. This scalp scrub shampoo detoxifies, exfoliates, soothes, and balances the scalp for optimal scalp health. scalp scrub shampoo infuses Binchotan charcoal to draw impurities from the scalp and hair follicle to provide the foundation for optimal scalp health. Vegetable-derived micro-exfoliators remove dead skin cells and product build-up from the scalp to support a clean, balanced, and healthy scalp.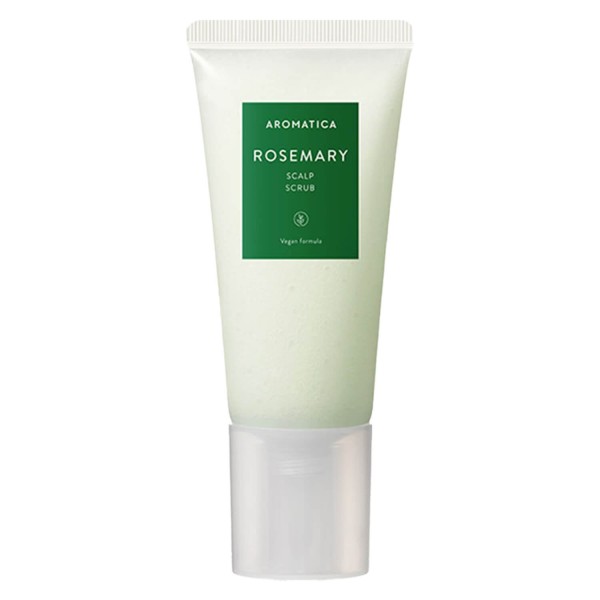 For an affordable and effective natural scalp scrub that utilizes rosemary, try Aromatica's Rosemary Scalp Scrub. Aromatica is Korea's first EWG-verified brand and creates mindful, natural, vegan and sustainable products. The Rosemary Scalp Scrub is made of over 30% Natural Andes Lake Sea Salt and 10% rosemary leaf extract along with caffeine, moringa seed oil, cypress oil and more.

If you're looking to add technology to your routine and your budget allows for it, DUO is an innovative beauty device featuring the latest dermal technologies – Sonic vibration (gentle scalp massage), Therapeutic warmth, Red Light Therapy, and Electrical stimulation (e-stim) to stimulate the scalp with a tingly blissful sensation while providing an effective circulation boost. Laduora Duo is used with the DUO Pods which are filled with nourishing ingredients. Duo's LED red light delivers therapeutic light energy through 30 medical-grade red LED bulbs of 660nm wavelength to your hair follicles to energize and revitalize while promoting healthy hair growth and elasticity.
SAVE: Affiliate discount code OBL saves 15%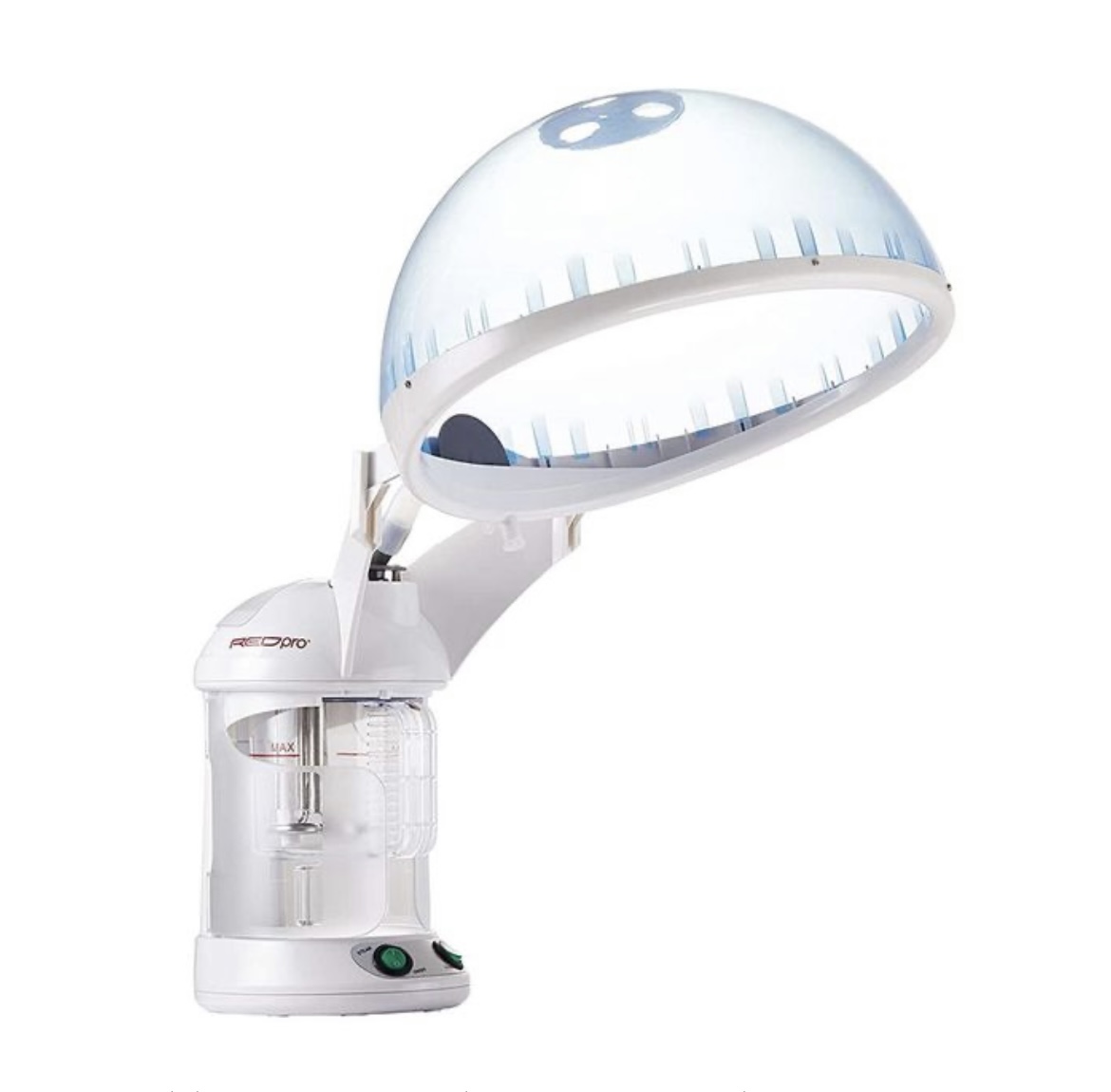 Hair steaming can be the missing key to healthy hair growth if product after product isn't working out. Steaming will help with hair growth by keeping your scalp healthy and is an effective way to unclog pores in the scalp. Remember, clogged pores will hinder any hair growth progress you want to make. Hair steaming also helps your scalp get rid of toxins and increases blood flow to the scalp, both of which are important for stimulating hair growth.
Maya Chia's Power Fol is a fast-absorbing, ultra-lightweight yet potent infusion of the most nutrient-dense, clinically-proven proprietary blend of Multiple Peptides, Amino Acids, Collagen (from a vegetable source), High-Quality Antioxidants, Fermented Minerals, Phyto-Actives and Adaptogens.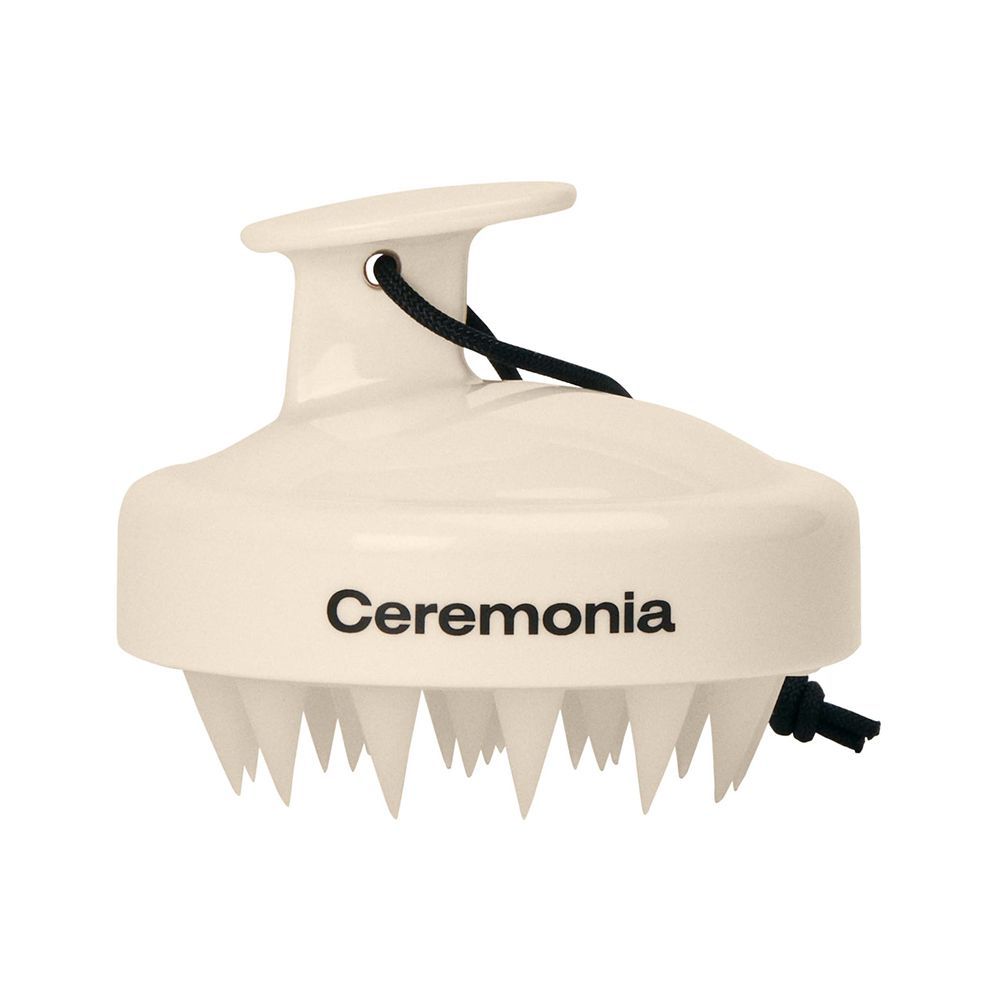 A manual scalp massager like the one made by Ceremonia invigorates blood flow to the scalp to help promote healthy hair, exfoliates the scalp by gently yet effectively lifting sebum and product buildup that accumulates between washes, helps distribute natural oils to boost hair's luster and helps to control flakiness. Keep a scalp massager in your shower to give yourself a much-needed massage.
SAVE: Affiliate discount code OBL saves 20%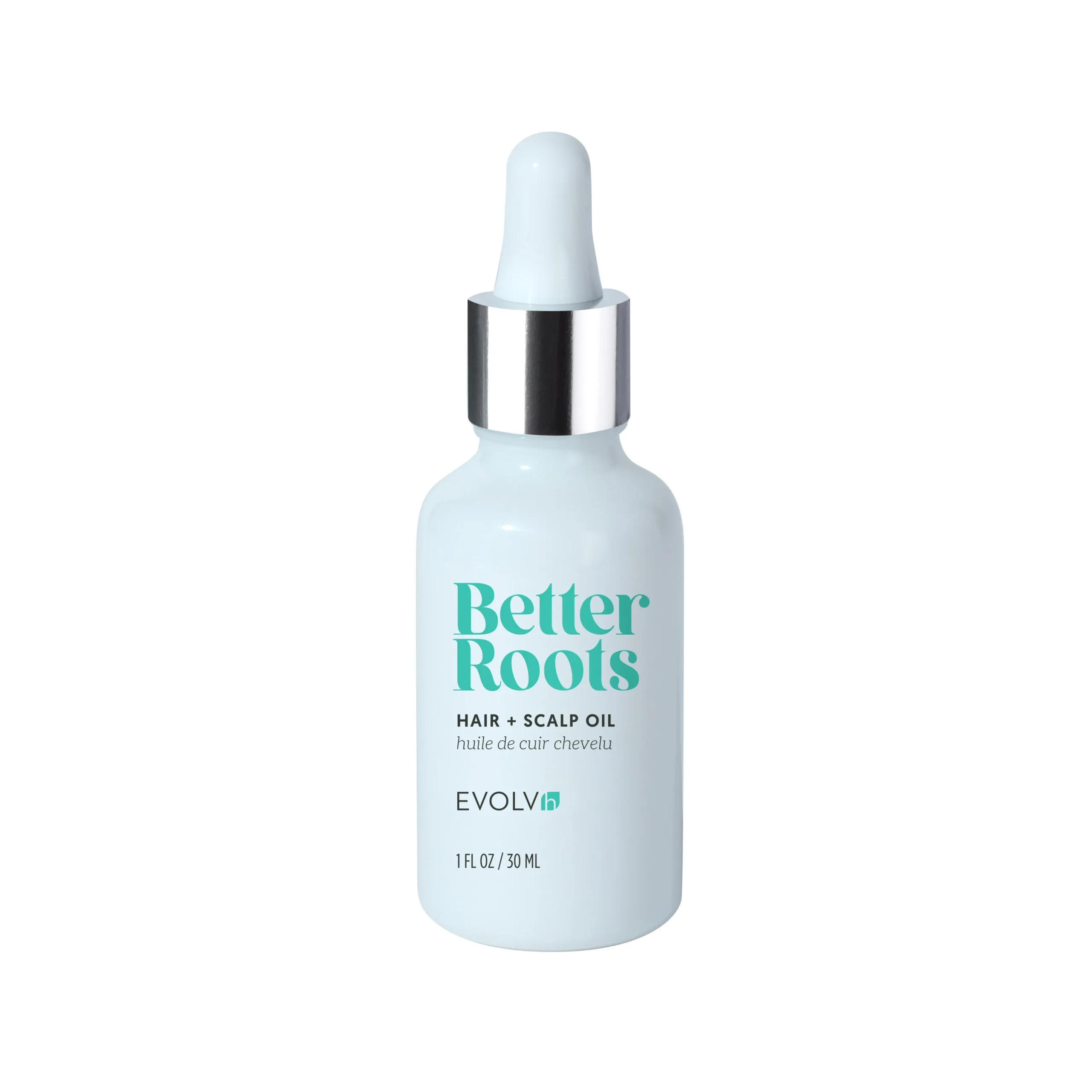 Evolve Better Roots multi-tasking oil awakens dormant hair follicles while nourishing scalp skin via 6 clinically proven clean actives,  by activating the scalp's newly-discovered olfactory intelligence. The Better Roots Scalp + Hair Oil is a light and fast absorbing oil that moisturizes the scalp while stimulating hair follicles in support of healthy hair regrowth, including the appearance of thicker, fuller hair, less excess shedding, a moisturized soothed scalp, and it can be applied to hair for protection against breakage while adding moisture and shine. Better Roots features Follicin, Basil Root Extract, Hemisqualane, Bataua Fruit Oil, Prickly Pear Extract, Ceramide NG, and Alpine Rose Extract.
More affordable single ingredient hair oils are listed at the bottom of this post.
SAVE: Affiliate discount code OBL saves 15%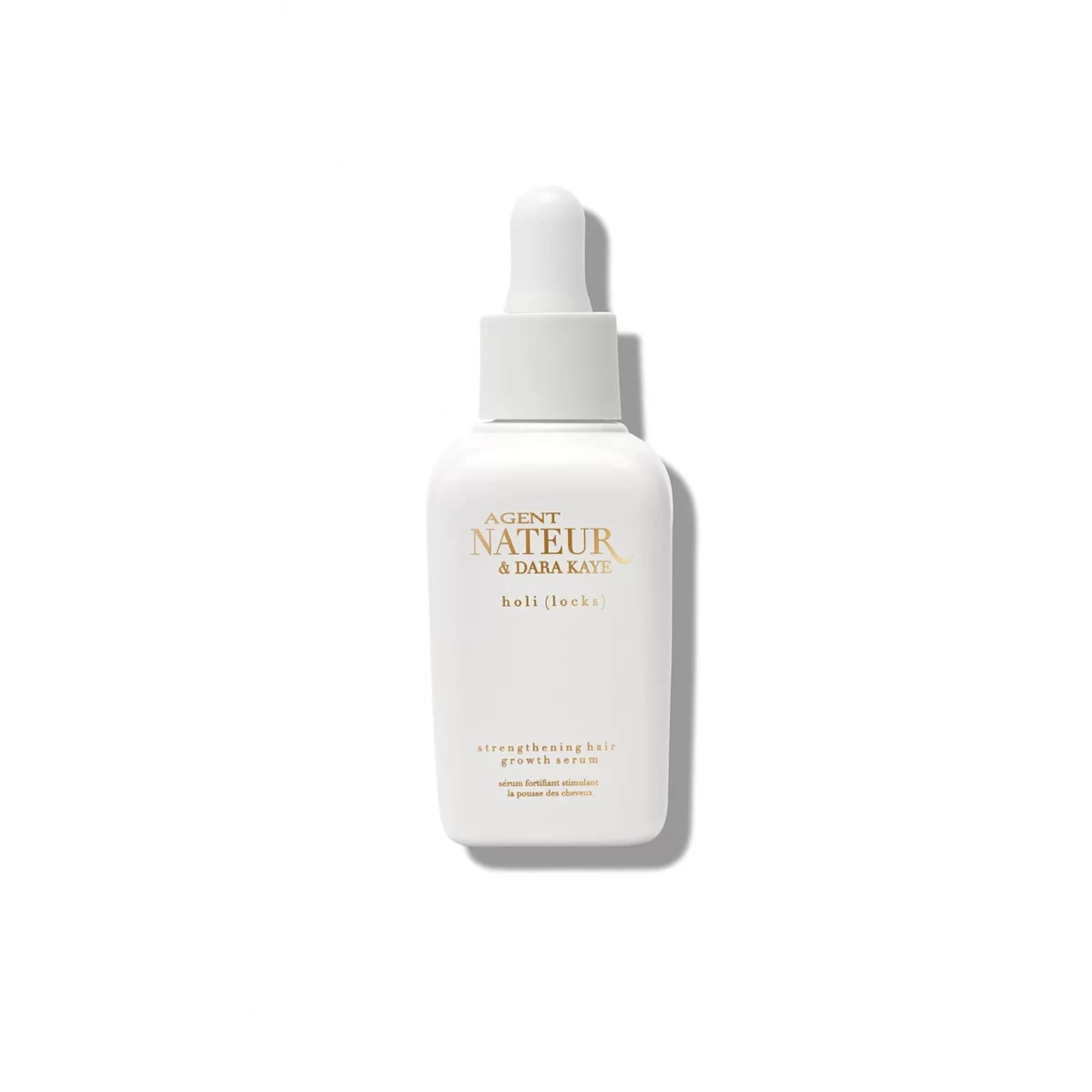 Once your new hair starts sprouting, you want that hair to be strong. That's when you can look into hair strengthening serums like Agent Nature's Holi Locks, which is a strengthening, detangling, anti-hair fall serum. It contains a number of patented ingredients like:
Follicusan™: a milk-based bioactive, containing active signaling molecules, which clinical studies have proven to stimulate the appearance of dermal papilla cells on the scalp
Capixyl™: a peptide (acetyl tetrapeptide-3) that is combined with a plant-based red clover extract
Beracare ARS Hair Serum™: a natural complex packed with properties that promote the look of hair follicle revitalization and hydration of the scalp
Redensyl™: targets the root causes of unhealthy hair

Vegamour's GRO Revitalizing Shampoo contains some of the same star ingredients of the best-selling Vegamour GRO Hair Serum. The color-safe shampoo boasts  microencapsulation technology that works to deliver their phyto-actives deep beneath the scalp's surface (in only thirty seconds according to VEGAMOUR's website). The product itself is a dense, clear gel that lathers instantly and provides my dry hair with a decently thorough cleanse.
Organic Hair Oils
Lastly, you can also use the popular method of using single natural hair oils like castor oil and rosemary oil to encourage hair growth.
Check out the Newest Posts: