Day Three Fragrances Review (Art and Olfaction Awards 2023 Winner)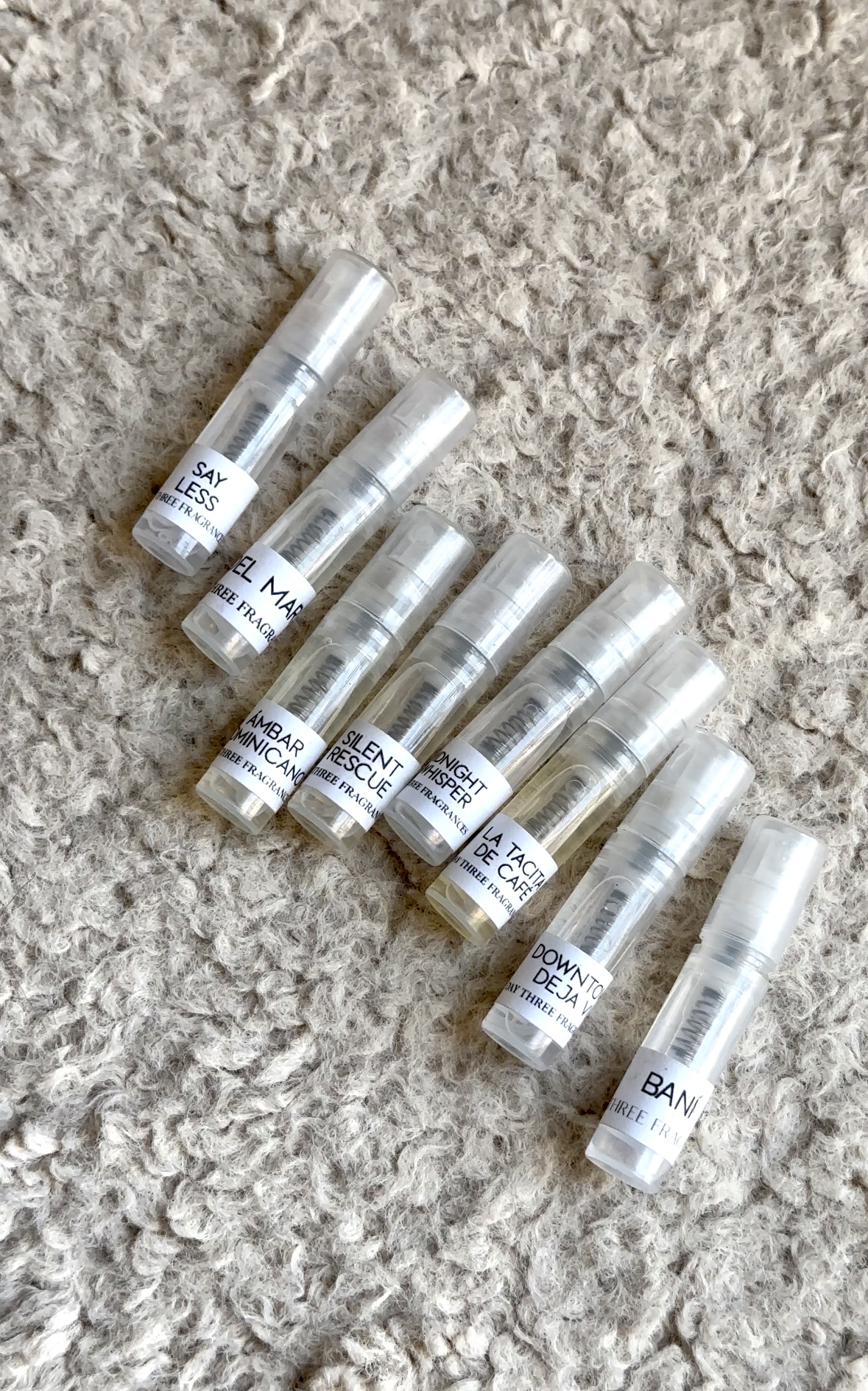 Trying out different niche perfume houses on the natural end has been my therapy lately. I love getting lost in these scents, discovering their story and feeling all my worries fade away. While the journey is still fresh in my mind, I'm hoping to jot down my thoughts as quickly as I can. Today, I'm chatting about my first impressions of Day Three Fragrances.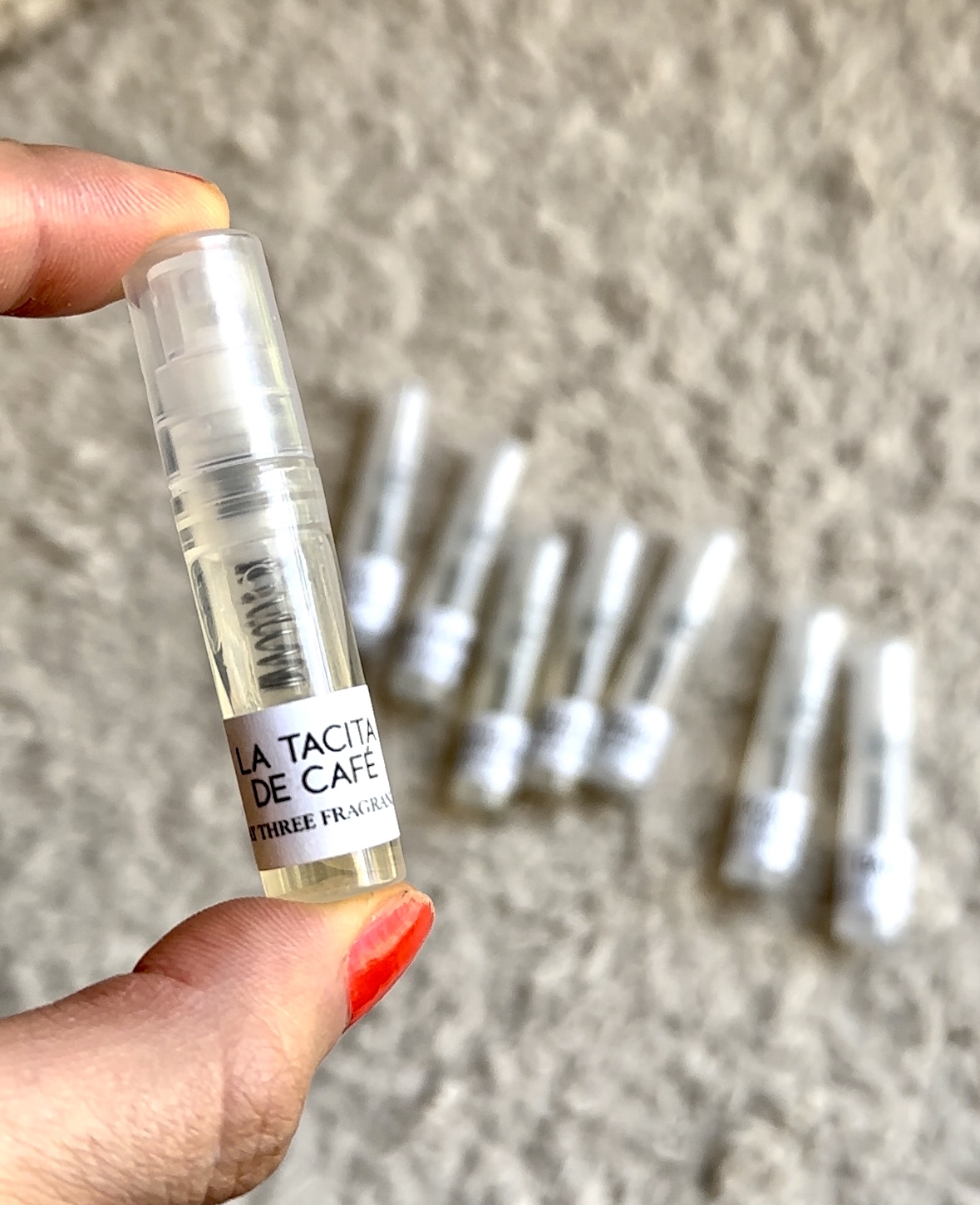 There's no marketing budget, branding team or PR behind Day Three Fragrances. This fragrance house is not in the business of creating fragrances for commercial success. Day Three Fragrances is birthed from the love of simply blending ingredients and the joy of artistic pursuit.
The theme here is unisex, but many of these lean more feminine, which is great for me. I also get a strong gourmand theme throughout the entire range.
There's not a lot of information provided on their website, or at least it's not easily findable, about the sourcing of their ingredients. I think this is one thing that they should definitely work on as consumers these days want to know what they're putting on their bodies, and if they're looking for more natural options, it's often for serious health reasons.
I couldn't find any info on the brand's philosophy on natural vs synthetic ingredients, nor the specific composition of each perfume. There is definitely the use of synthetics present, but I would assume there's also a mix of natural materials. It would be a lot easier as a potential buyer if the site made a clear statement on that. Certain Day Three fragrances smell more synthetic than others.
What initially put Day Three on my radar was their award-winning La Tacita De Cafe perfume. I'm still quite new to the world of indie perfume houses and had not yet tried a coffee perfume, so I was very intrigued. What better place to start than an Art and Olfaction Awards winner.
I love that they offer a discovery set for the very affordable price of $25 + free shipping. What's so amazing about niche independent perfume houses is that they don't have to create perfumes that please the masses and fly off Sephora shelves. What you get as a result from complete creative freedom are works of art through personal expression ie entirely unique perfumes that smell like nothing you'll easily find on the market.
I enjoyed the whole Day Three experience, but if I had to choose just two I could see myself purchasing a full-sized bottle of, it would be Midnight Whisper and La Tacita De Cafe. Runner ups would be Say Less and Downtown Deja Vu.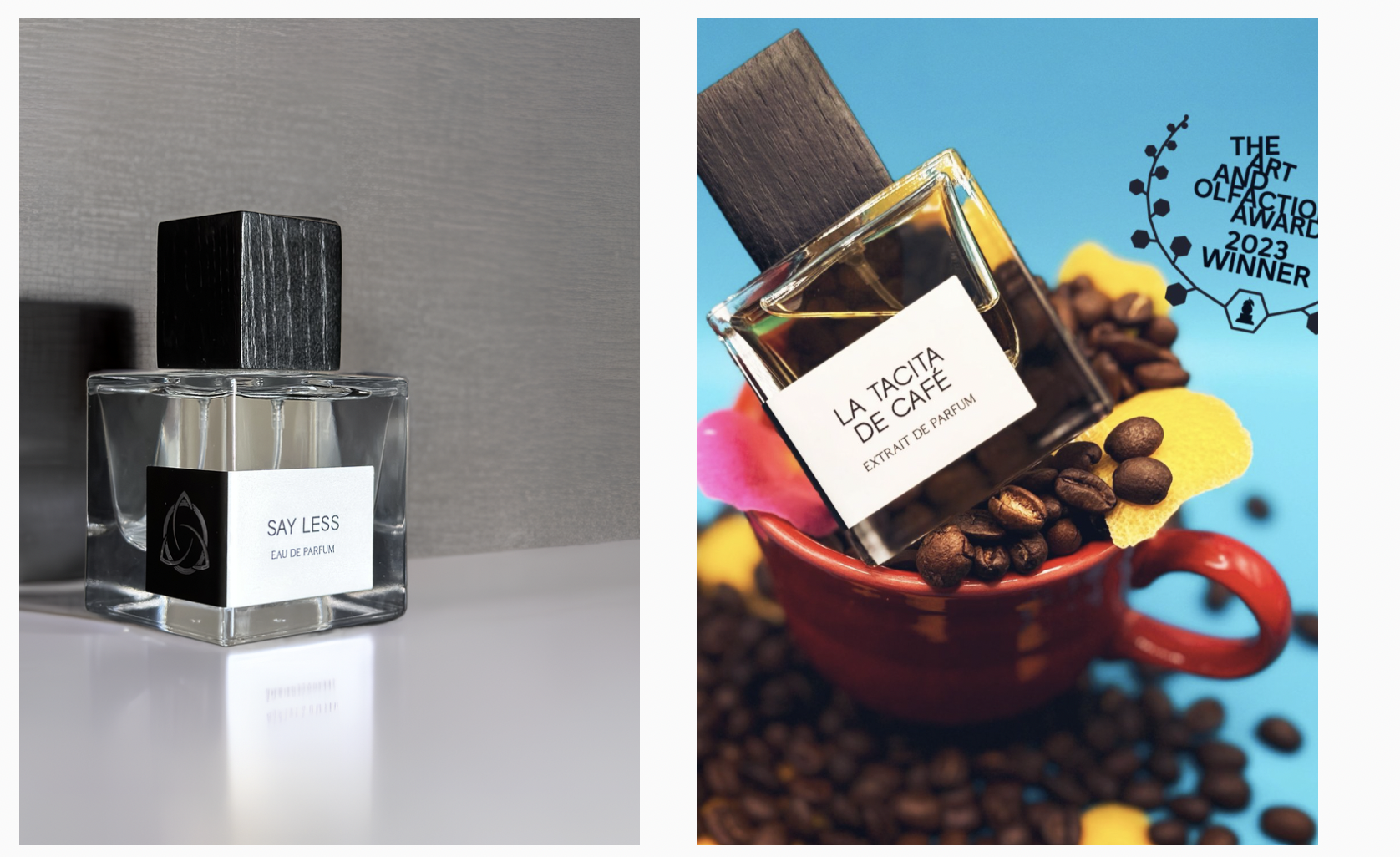 La Tacita De Cafe
This is my first foray into coffee perfumes and La Tacita De Cafe was a great starting point! I generally enjoy gourmand perfumes except for when they're too heavy. La Tacita De Cafe is surprisingly easy, light and clean. I thought it might be a boozy, rich and dark perfume, but it's so wearable even during the 100 degree weather we're having now. Delicately powdery, sweet and uplifting (thanks to Wild Orange) yet oh so decadent, La Tacita De Cafe is the light, satisfying and perfectly balanced dessert you crave at the end of a meal.
This doesn't have strong projection and lays close to the skin, especially as the hours go by.
Top notes: Wild Orange, Spices
Heart notes: Bayahibe Rose, Dominican Coffee, Caramel, Rum
Base notes: Tonka Absolute, Vanilla, Amyris, Sandalwood, Brown Sugar Accord, Amber
Say Less
Say Less stood out to me the most and I had a very tough time figuring out what the exact notes were through smell alone. Yes it's highly floral and sweet, but there's also something fresh and soapy about it. I could have never guessed the notes of Rain, Lychee, Narcissus and Candied Violet. It has its fair share of synthetic ingredients along with a dewy quality that those who aren't too familiar with niche perfumes may perceive as soapy. This makes me feel like you'll either love or hate Say Less. I think it's the line's standout scent and highly wearable as an everyday perfume.
Top notes: Lemon, Cedrat, Bergamot
Heart notes: Iris, Candied Violet, Narcissus, Lychee, Rain (fantasy note)
Base notes: Smokey Wood, Amber, Musk
Bani
Bani is an intensely fruity tropical perfume that's ideal for fruity scent lovers. I don't feel very drawn to this one and can't see myself wanting to purchase a full-size. But I can see someone younger wanting to wear Bani.
Top notes: Mango, Mango Leaf, Wild Orange, Bergamot
Heart notes: Coconut, Papaya, Magnolia, Jasmine
Base notes: Sugarcane, White Musk
Del Mar
Del Mar and Bani feel quite similar to me, except Del Mar is more beachy, salt on your skin and sunscreen-esque. Out of the two, I prefer Del Mar as a summer perfume. Like Bani, Del Mar is also highly sweet, but feels a bit more grown and complex.
Top notes: Lime Zest, Lime, Ginger, Bergamot
Heart notes: Jasmine, Lily of the Valley, Sea Breeze accord
Base notes: Coconut, Beach Musks, Amber
Midnight Whisper
Midnight Whisper is a very boozy, sweet gourmand. If you're looking for a deeply rich, sensual scent I feel like you might enjoy this decadent perfume. Here we see the introduction of oud, which I was hoping to experience, and it does not disappoint. I can see myself wanting to wear this all fall/winter.
Top notes: Bergamot, Lime
Heart notes: Rose, Aged Bourbon, Sandalwood
Base notes: Vanilla, Musk, Oud, Amber
Downtown Deja Vu
Downtown Deja Vu and Midnight Whisper are another two that can feel similar as they're both extremely sweet. The Apple and Suede notes make for an interesting combination, but this begins to creep into the sickly sweet territory for me. If Victoria's Secret had to choose an independent fragrance house's perfume, it would be Downtown Deja Vu.
Top notes: Apple, Red Fruits, Tangy Citrus
Heart notes: Cool fresh Iris, Sweet Rose, Cinnamon
Base notes: Suede, Amber, Fresh Linen Musks, Cotton Candy
Silent Rescue
Silent Rescue would be at the bottom if I were to order all the perfumes from favorite to least favorite. It also feels like the most masculine leaning scent. I'm not a big fan of Guaiacwood and the addition of nutmeg, elemi, black tea and cinnamon create a scent that I'm not in love with.
Top Notes: Lemon, Nutmeg, Elemi Resin
Heart Notes: Frankincense, Myrrh, Cinnamon, Black Tea
Base Notes: Cedar, Sandalwood, Guaiacwood, Musk