Ellis Brooklyn Perfume Review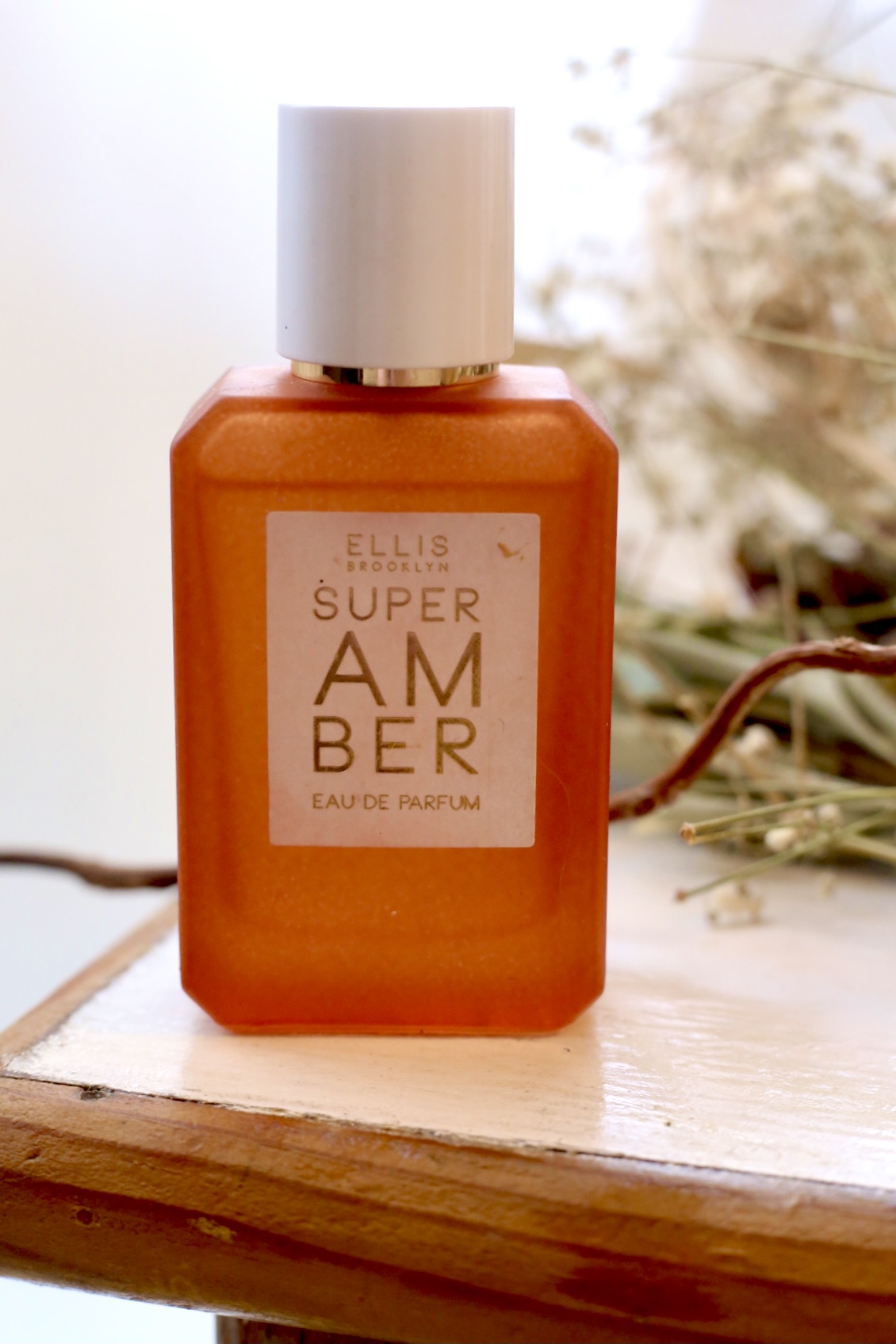 Ellis Brooklyn clean perfumes are made with synthetics and sustainably sourced ingredients to offer fine fragrances without all the harmful health risks. A Sephora aisle staple,   Ellis Brooklyn perfumes are priced on the luxury end of clean perfumes at $105 and come in beautiful bottles you'd enjoy looking at on your perfume tray. Founded in 2015 in Brooklyn, Ellis Brooklyn is named after the founder's daughter and the city the brand was born in. Each scent is inspired by literature, non-fiction, articles, songwriting, poetry and verse. Toss aside your toxic Chanel perfume and read on for my Ellis Brooklyn review.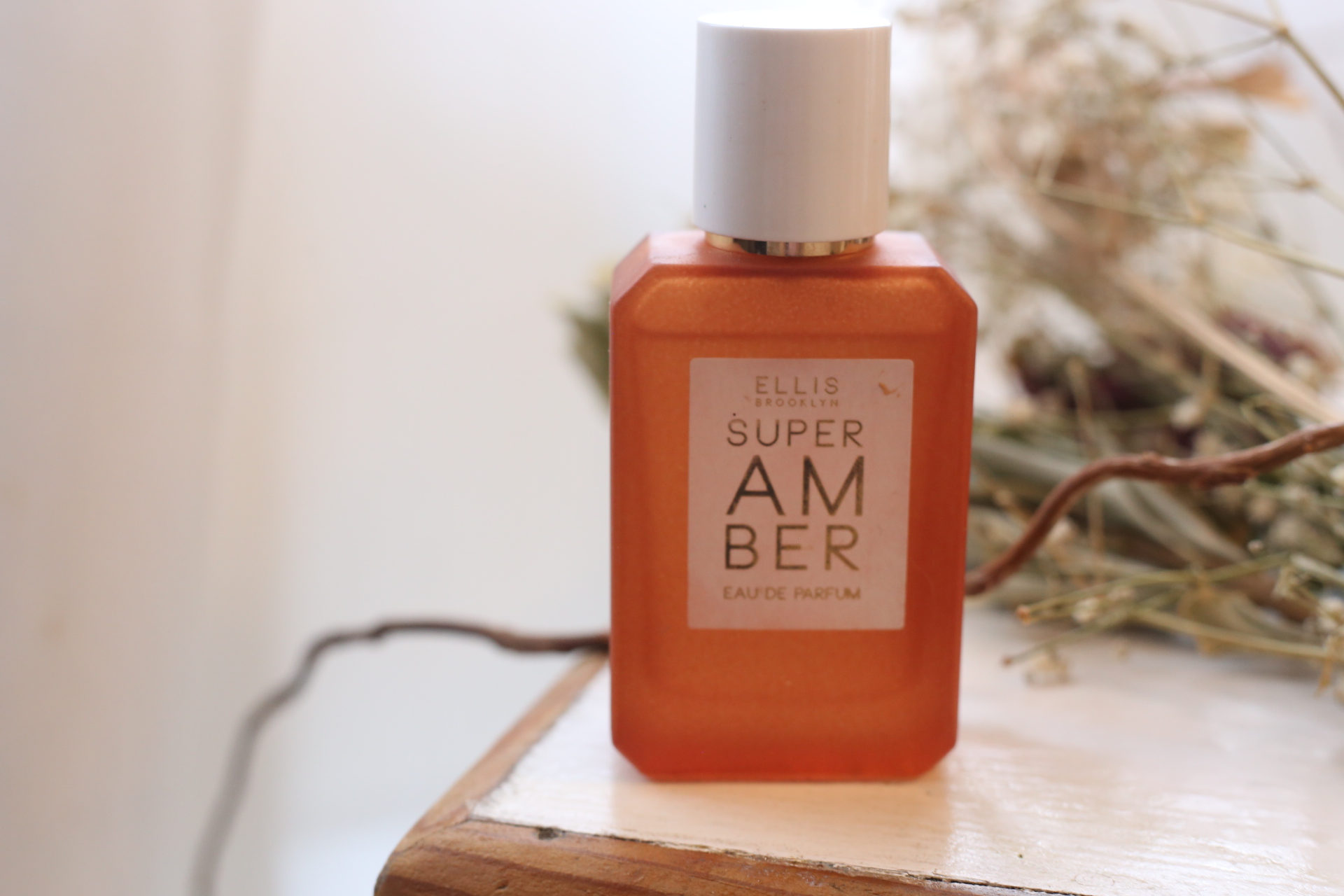 Thanks to Credo Beauty, I've had the Ellis Brooklyn Super Amber for about a year now, and it's definitely a fall scent, but it works very well layered with other, brighter perfumes.
Super Amber is a simple and linear scent without top or base notes and is perfect for Amber and vanilla lovers. Super Amber feels like a cozy sweater hug and is warm and sultry. It's not a strong perfume at all, which is why it works so well layered with other louder perfumes. I'm even enjoying layering it with my punchy Floral and Citrus scents to give them more of a seductive yummy quality. The notes are Amber, Vanilla Orchid, Virginia Cedarwood, Musk.
For summer, I've been enjoying Ellis Brooklyn Salt. This is a quintessential tropical summer scent that isn't overly juvenile or coconuty.
Overall I find Ellis Brooklyn to be a very wearable clean perfume line with scents that are easy on the nose. They're also not particularly complex or have amazing depth, but they're easy and wearable. I can see Ellis Brooklyn appealing to millennials and even Gen Z'ers looking for something more grown and sophisticated than Skylar or Pacifica.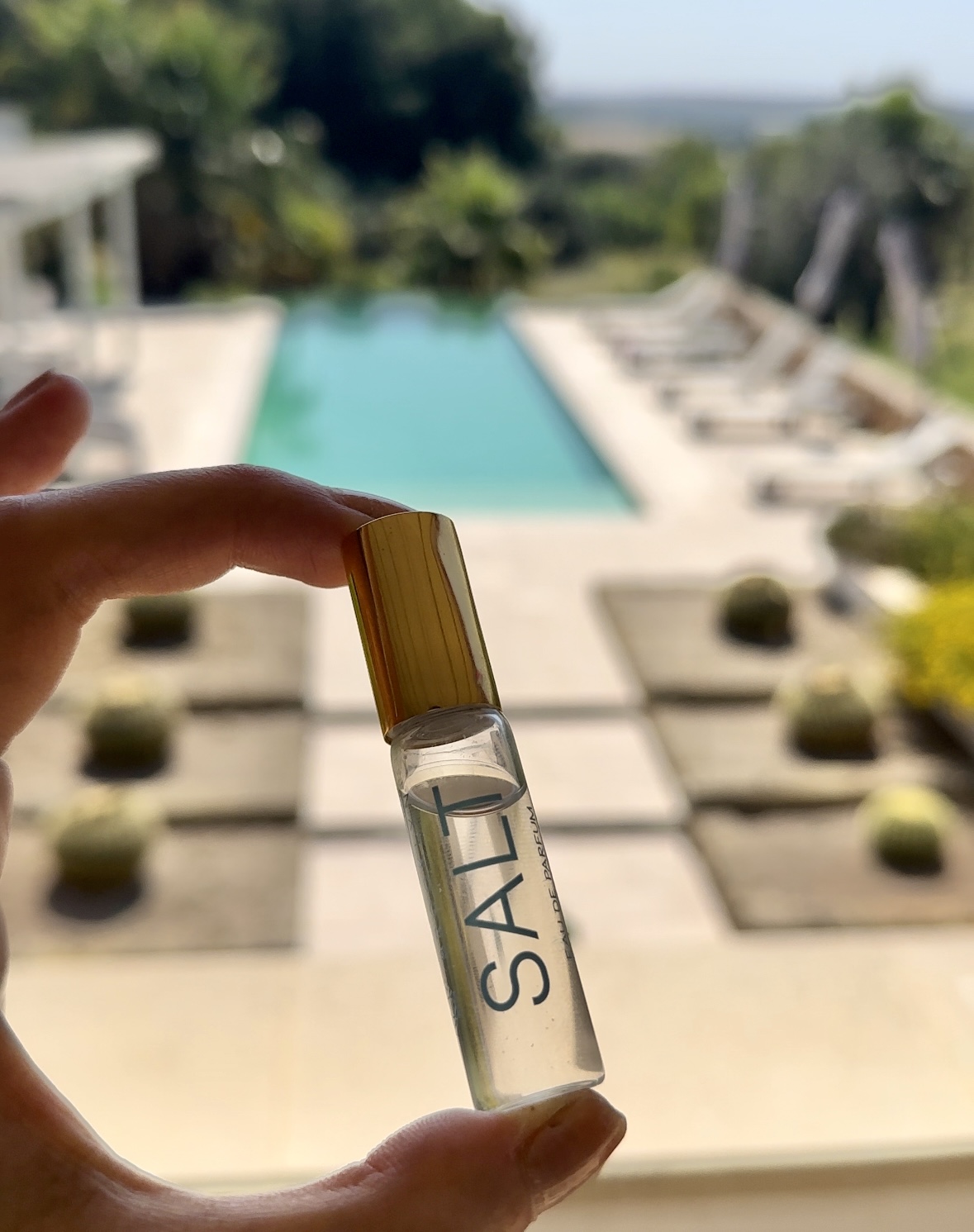 Longevity
One of the first things anyone wants to know about a clean perfume is if it's long lasting. Ellis Brooklyn includes synthetics which gives it some longevity and projection, but it still lays close to the skin in my opinion and seems to perform very similarly to popular clean perfume brand By Rosie Jane. With an ample amount of spritzes, your Ellis Brooklyn perfume can last up to 5 hours as it gradually fades.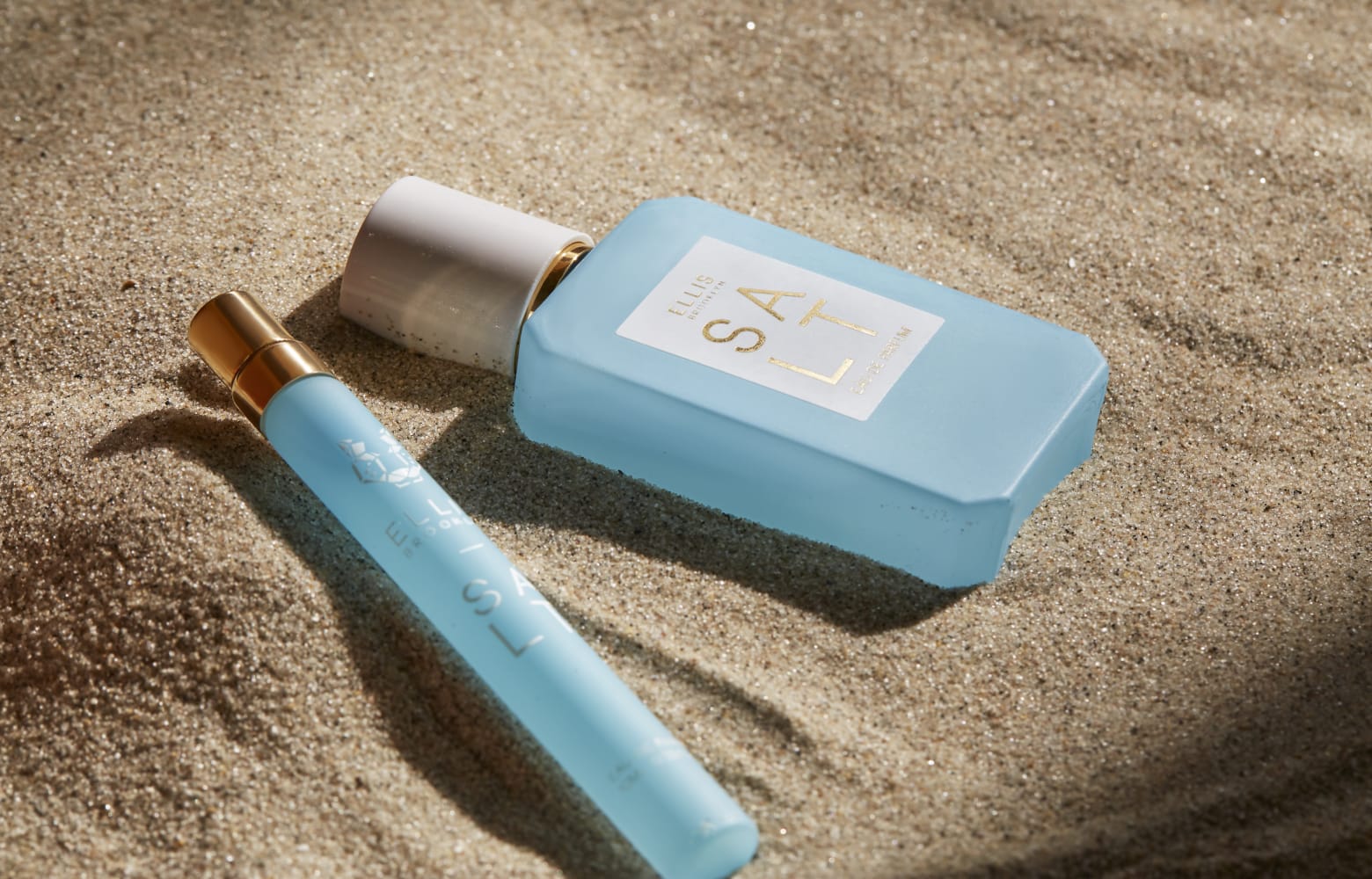 I highly recommend trying out Ellis Brooklyn Salt if you're looking for a clean summer perfume that is creamy, sensual and tropical. There's a subtle hint of salty aquatic notes, but it's the Tahitian Tiare and florals that shine while the underlying musk and sandalwood make Salt subtly seductive.
Top:
Ylang Ylang, Violet Leaves Absolute
Mid:
Tahitian Tiare, Magnolia Dianica
Dry:
Musk, Ambergris (Vegan, sourced through NaturePrint™), Sandalwood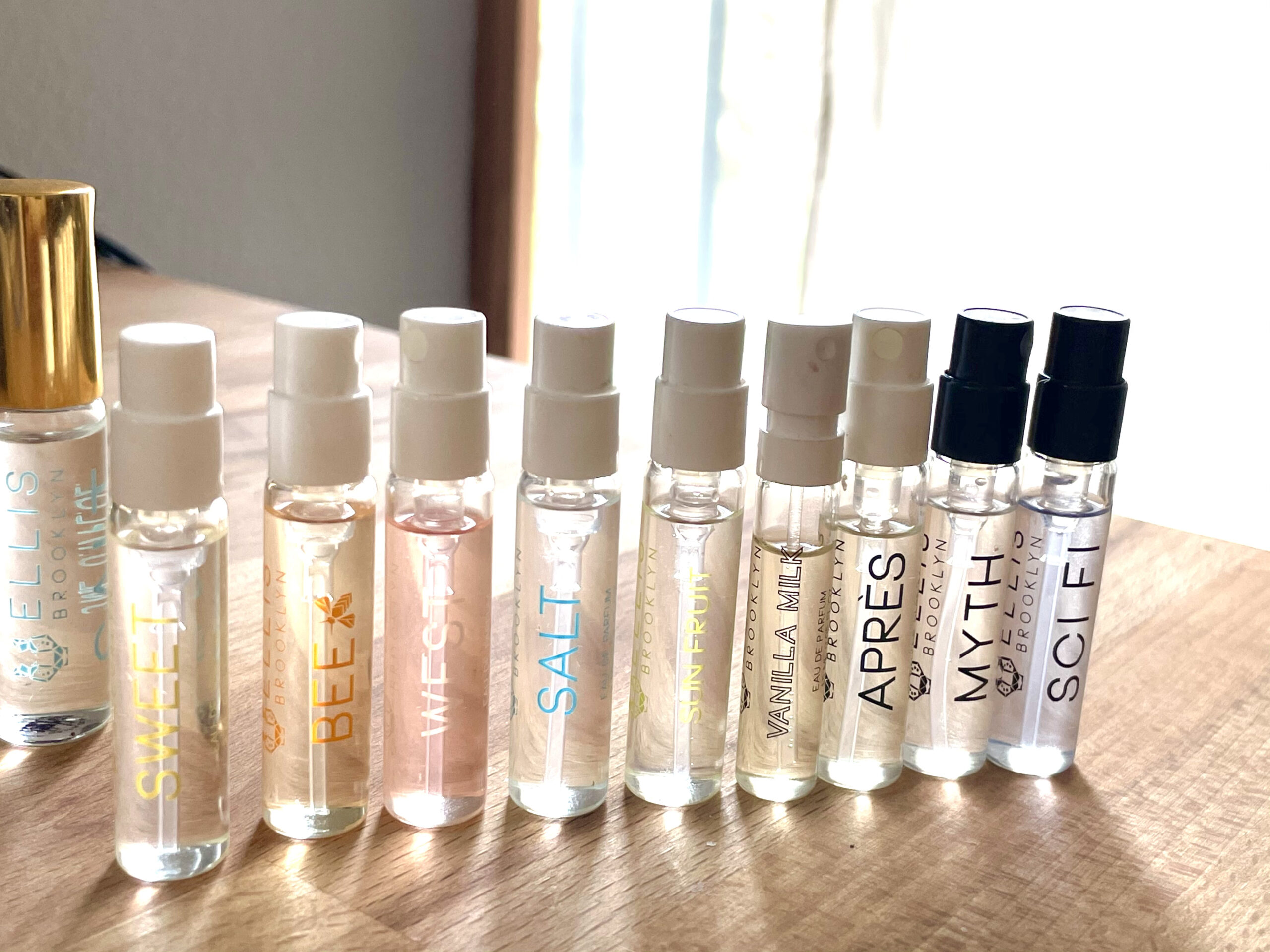 Other Favorites
Worst Fragrances
Myth (soapy quality I can't shake)
Sweet (too juvenile and cotton candy like)
West (smells like a very generic unisex citrus scent)
Sunfruit and Sci Fi I can see myself enjoying during the warmer months.