If you're curious about what my favorites are out of the products I've tried over the past few years this post is for you! These are what we would say in French my "coups de coeur", which literally means a blow to the heart in English. If you'd like to learn more about these products I've reviewed a good majority of them in previous blog posts – simply keyword search in the search box at the top of your screen. I've tried to stick to one top pick for each product type but sometimes chose 2 max 3 if they are equally my top faves. This is a very personal list of the products I have resonated most with, not just in terms of how well they work for my own particular skin or hair but how they make me feel through their texture, scent, packaging, design, brand image, ethos etc.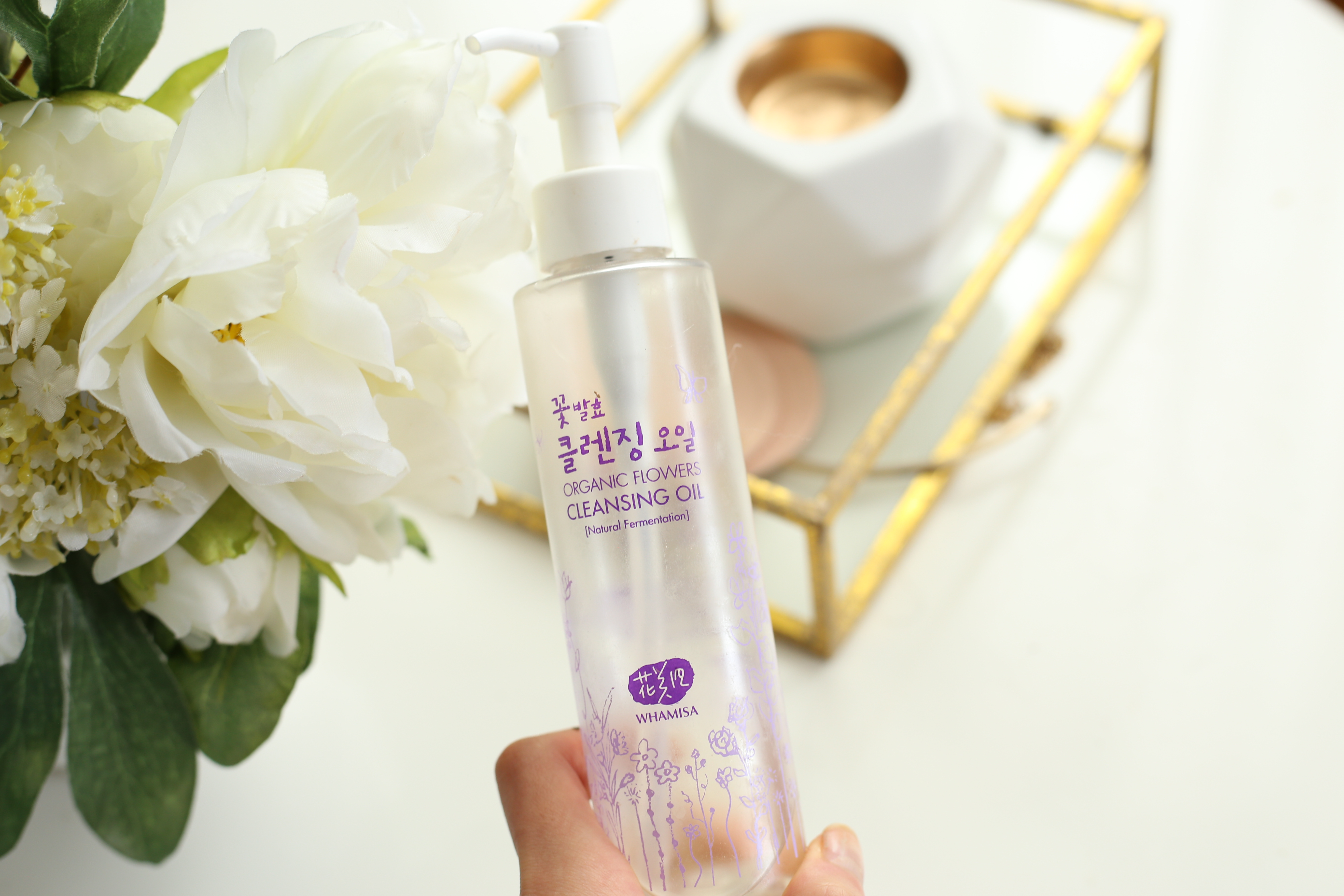 FAVORITE OIL CLEANSER: Whamisa Organic Fowers Oil Cleanser – cleansing oils are straightforward, I mean you can technically put olive oil on your face and it becomes a cleansing oil. But you will not have smelled anything like this oil cleanser before.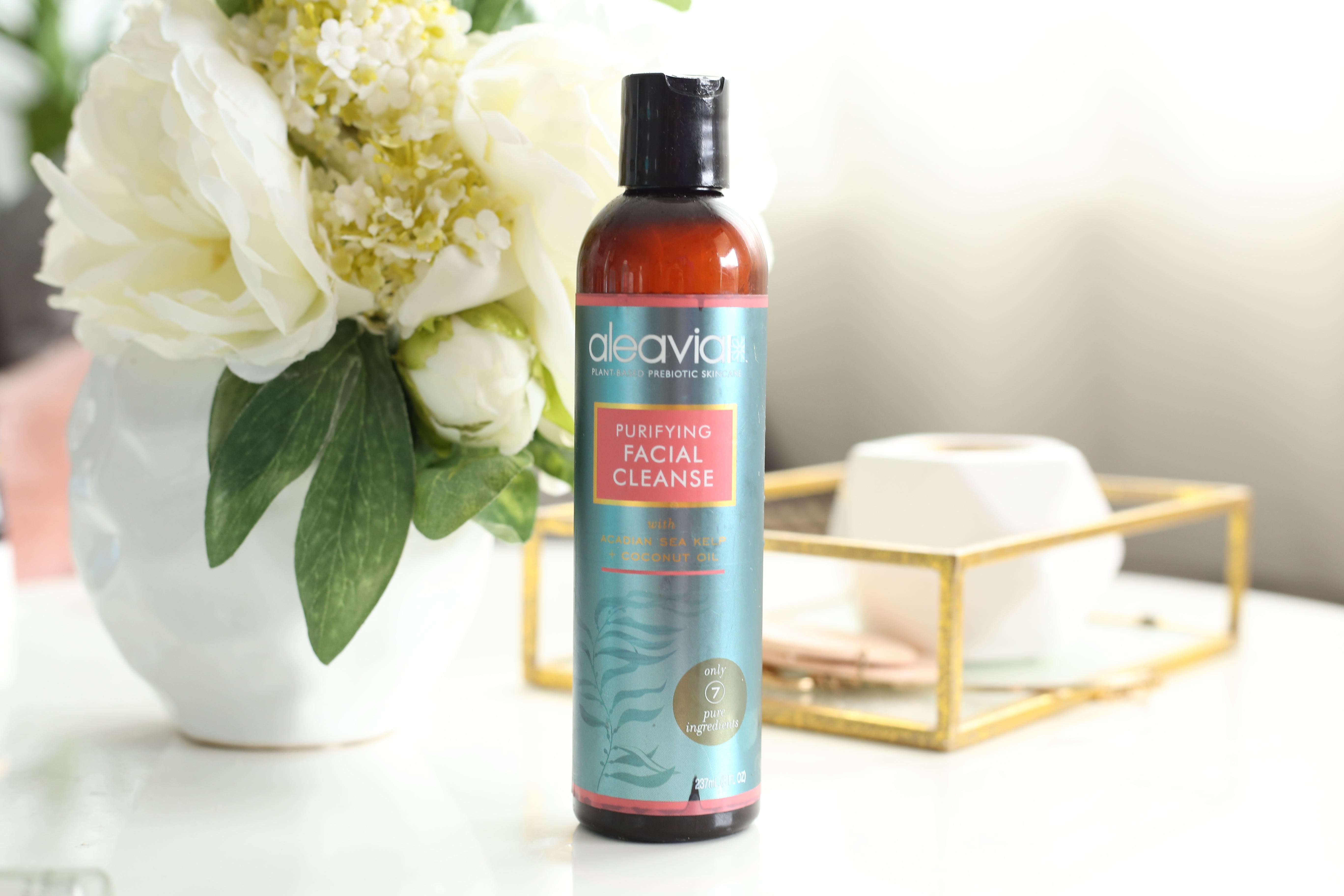 FAVORITE GEL CLEANSER: SIBU Polishing Facial Cleanser & ALEAVIA Prebiotic Cleanser
FAVORITE MILK CLEANSER: OSEA Cleansing Milk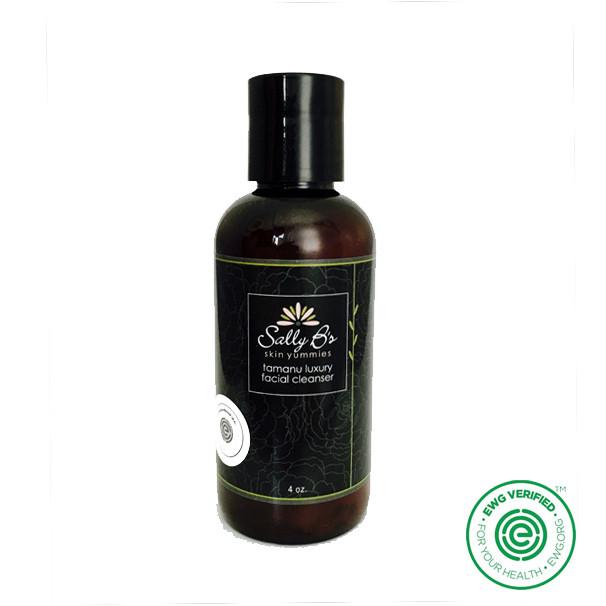 FAVORITE FACE WASH: Earthwise Beauty Marshmallow Suds & Sally B Skin Yummies Tamanu Luxury Facial cleanser (95% Organic) – I have loved the texture and scent of these 2 the most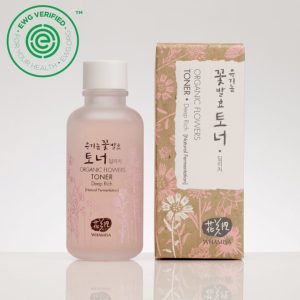 FAVORITE TONER: Whamisa Organic Flowers Deep Rich Toner – this is like an essence and toner in one and it provides the best hydration.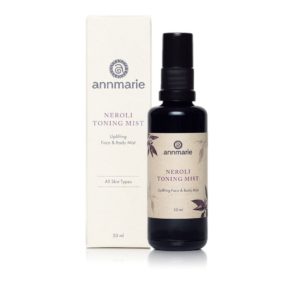 FAVORITE MIST: Annmarie Gianni Neroli Mist  – mists are pretty straightforward, this one goes beyond its function as a mist and helps to improve my mood because I love its particular neroli scent so much.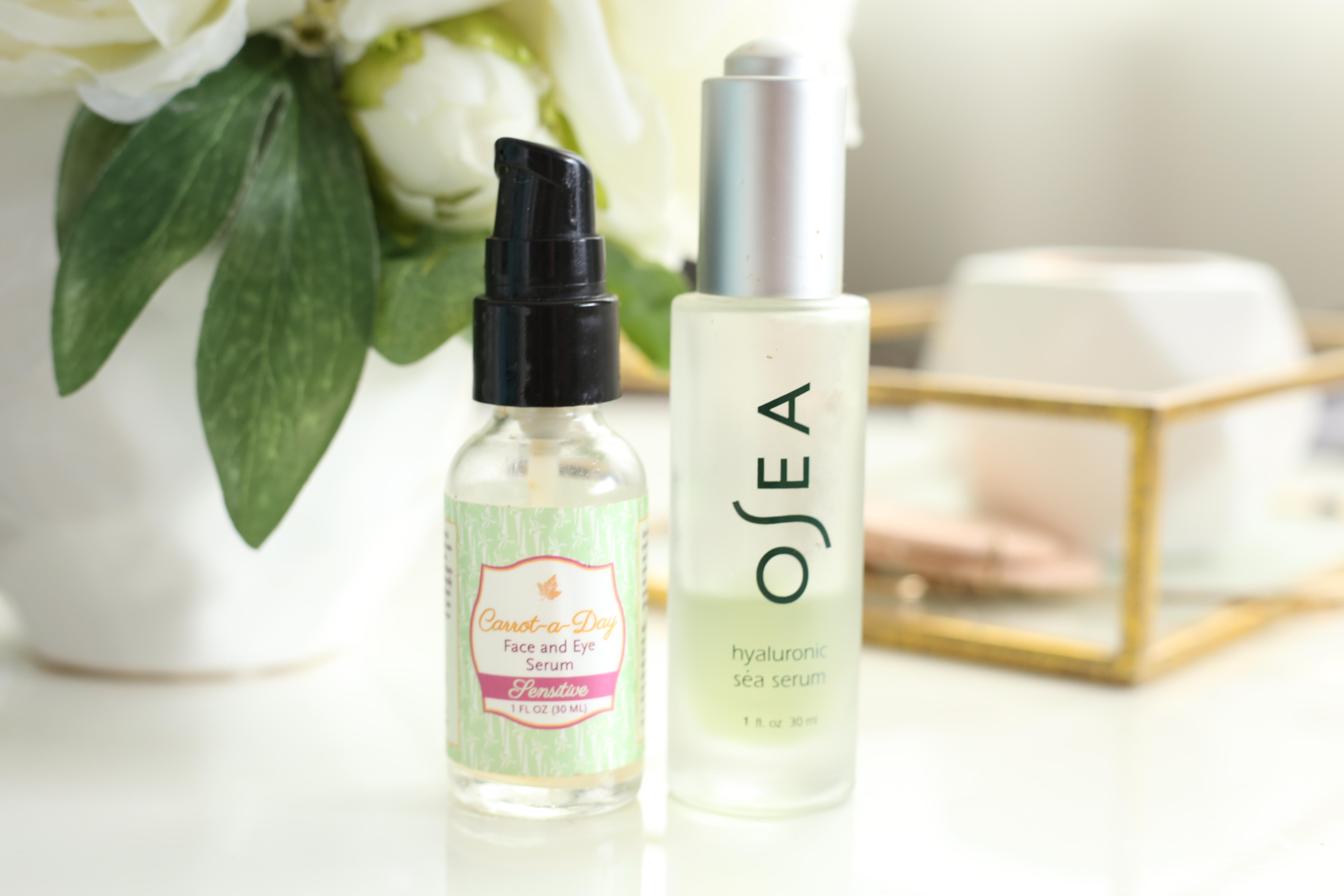 FAVORITE SERUM: Earthwise Beauty Carrot-A-Day Serum & OSEA Hyaluronic Sea Serum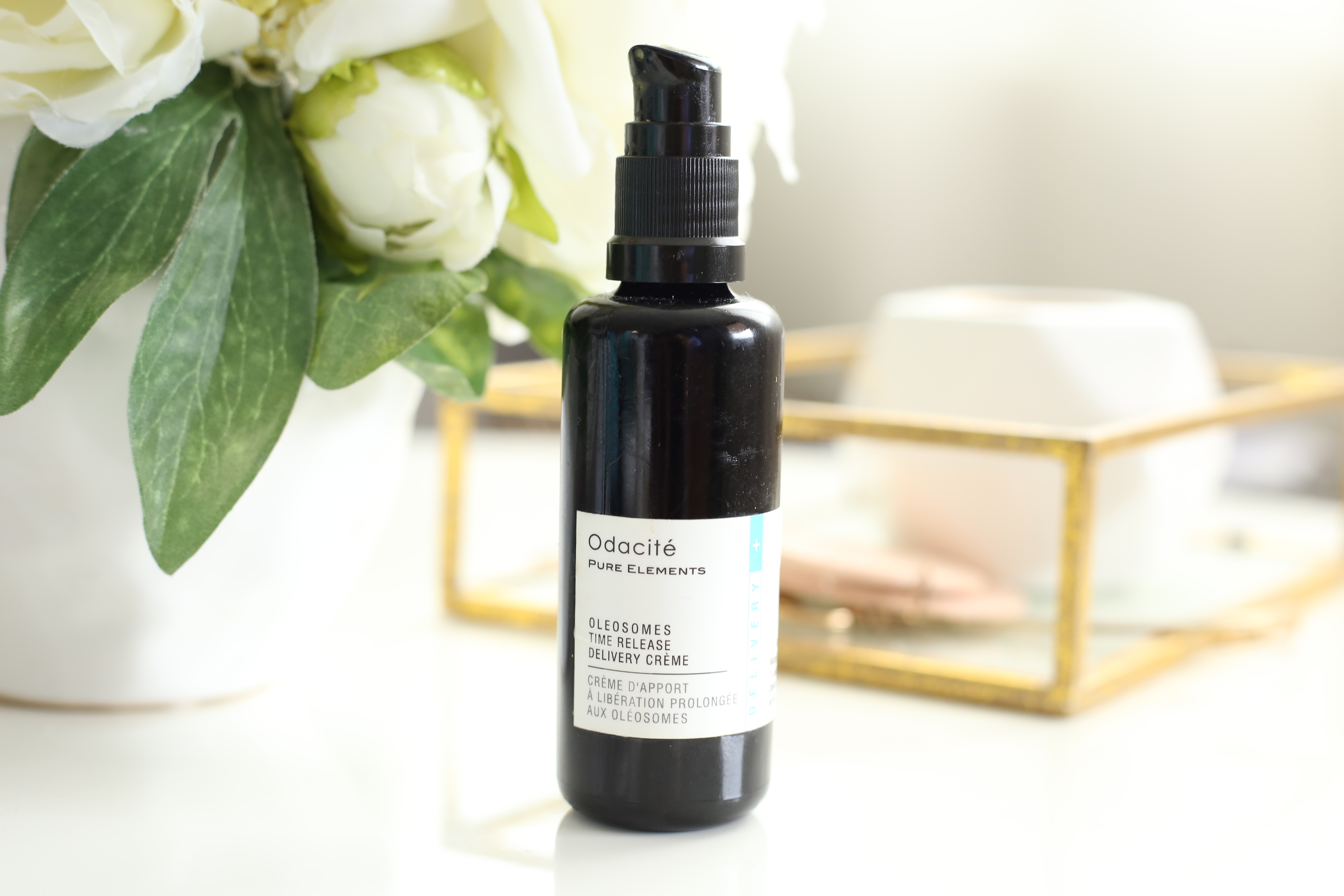 FAVORITE MOISTURIZER: Odacité Oleosomes Time Delivery Release Creme & Juice Beauty Stem Cellular Anti-Wrinkle Moisturizer – I love the texture, ingredients and packaging of these 2 moisturizers the most though I have tried many a superb moisturizer.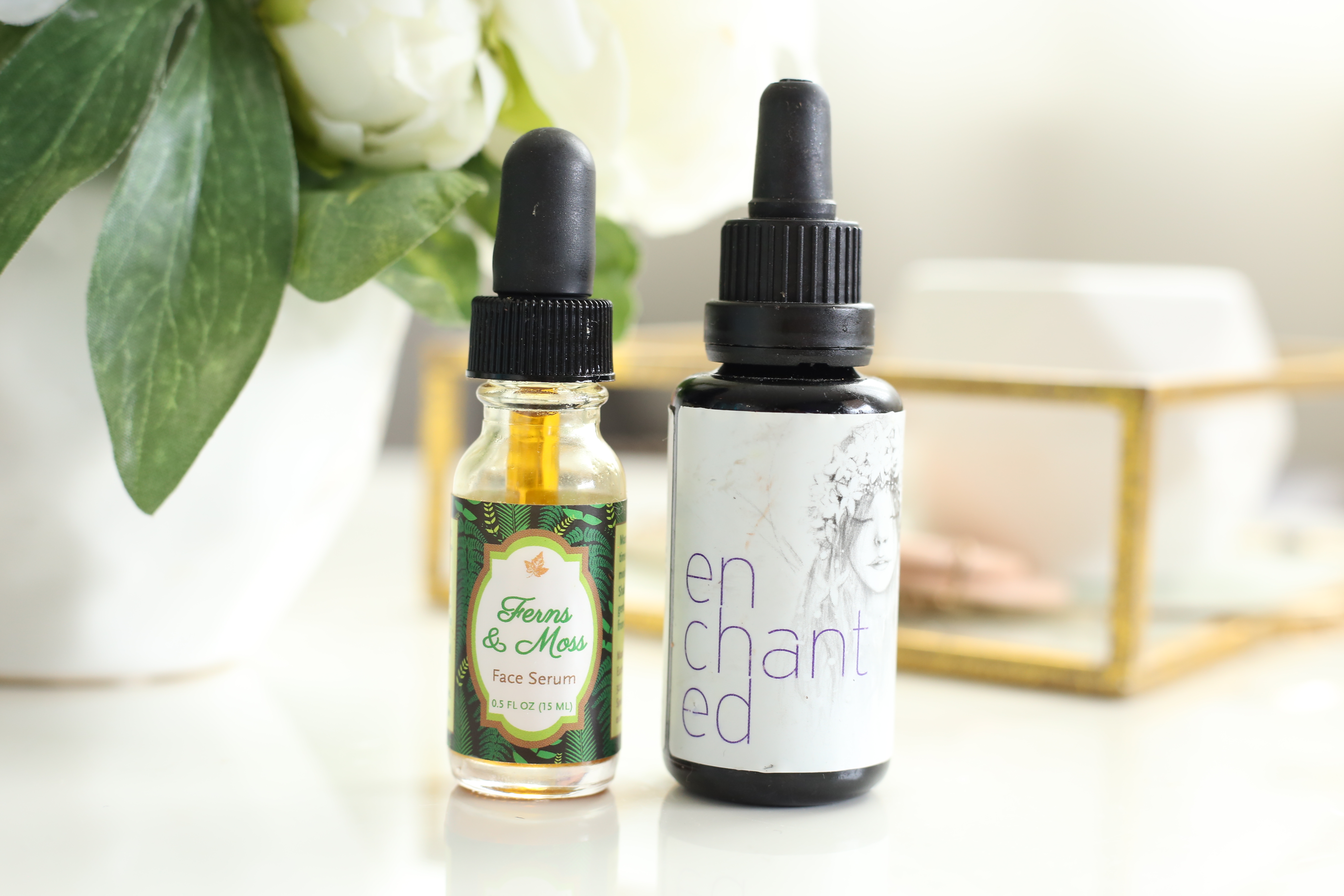 FAVORITE FACE OIL: Max and Me Oils Enchanted & Earthwise Beauty Ferns & Moss & Earthwise Beauty Ruby– I know all the oils I use are working hard to improve my skin but I really see and notice the difference when I use these.
Updated in 2019: A few very luxurious green beauty face oils I fell in love with are African Botanics Fleurs d'Afrique Intensive & 5Yina Lucent Beauty Oil. Both are outrageously expensive but they have such an amazing effect on the skin with a complex, unique blend of ingredients not found elsewhere.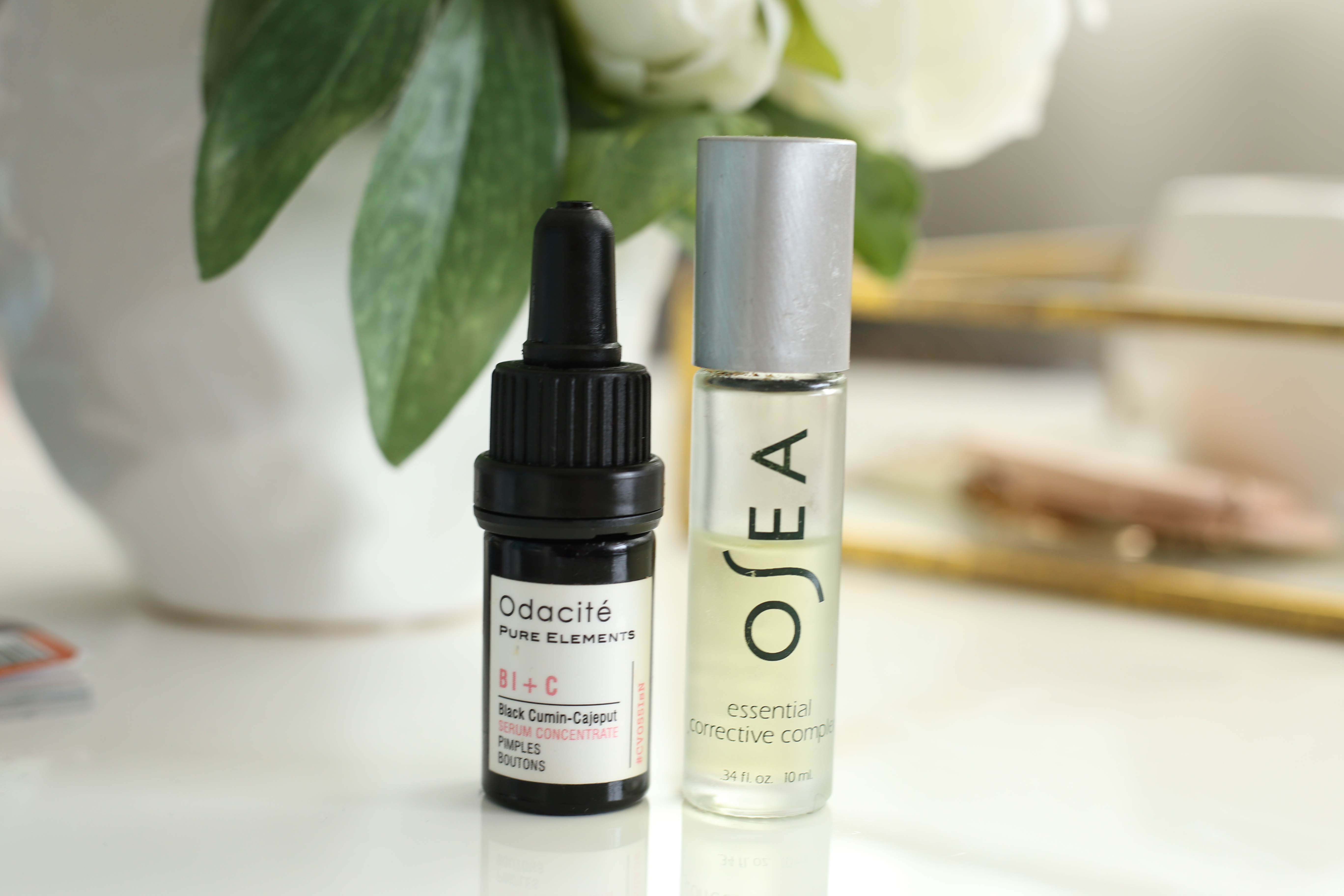 FAVORITE PIMPLE TREATMENT: OSEA Black Cumin & Cajeput Serum Concentrate & OSEA Essential Corrective Complex – because it works for my breakouts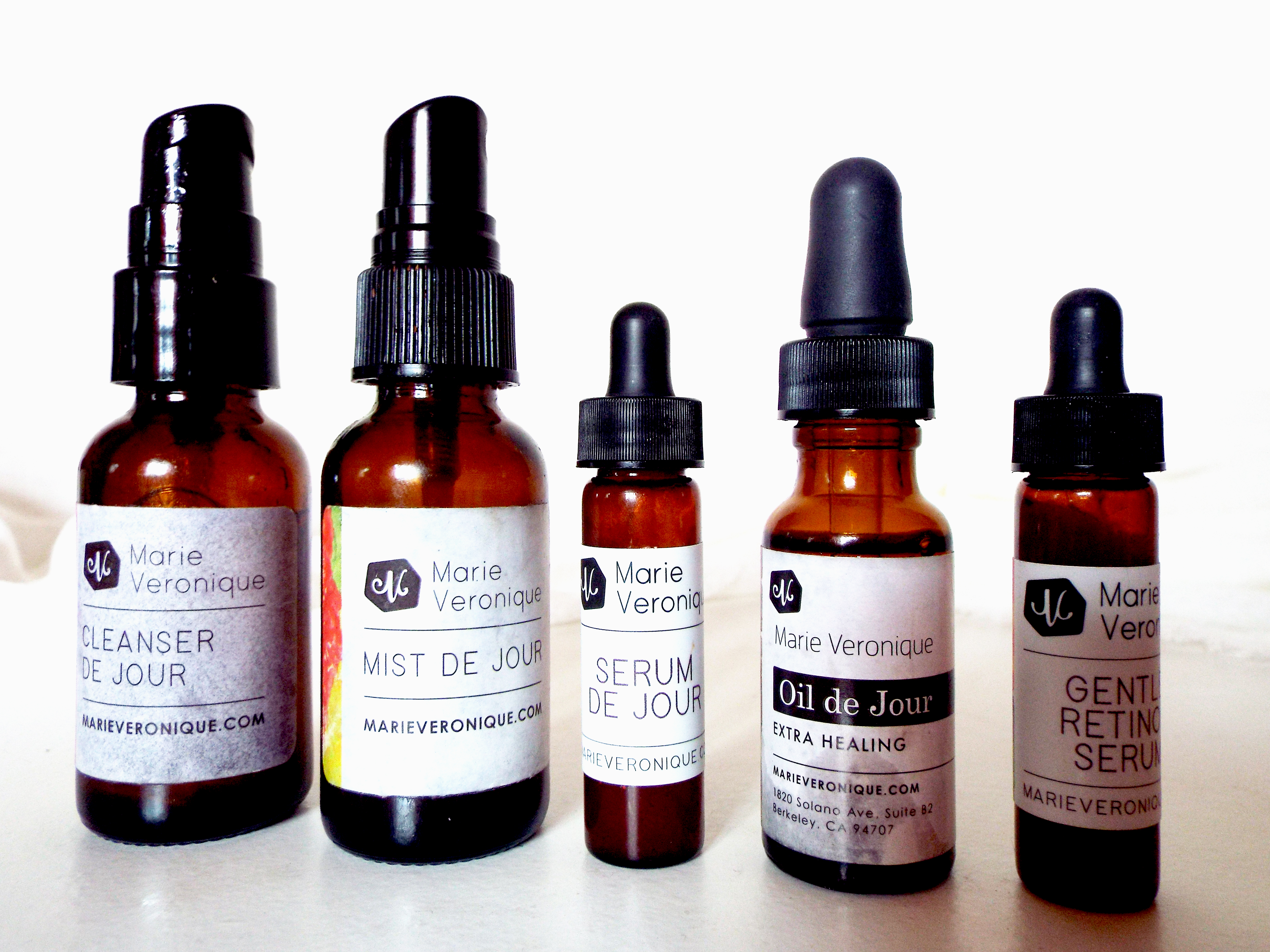 FAVORITE ANTI-AGING (for those who need serious skin treatment type skincare or have mature skin): Marie Veronique's line & Fitglow Beauty's Vita-Active line (fyi these are pricey lines)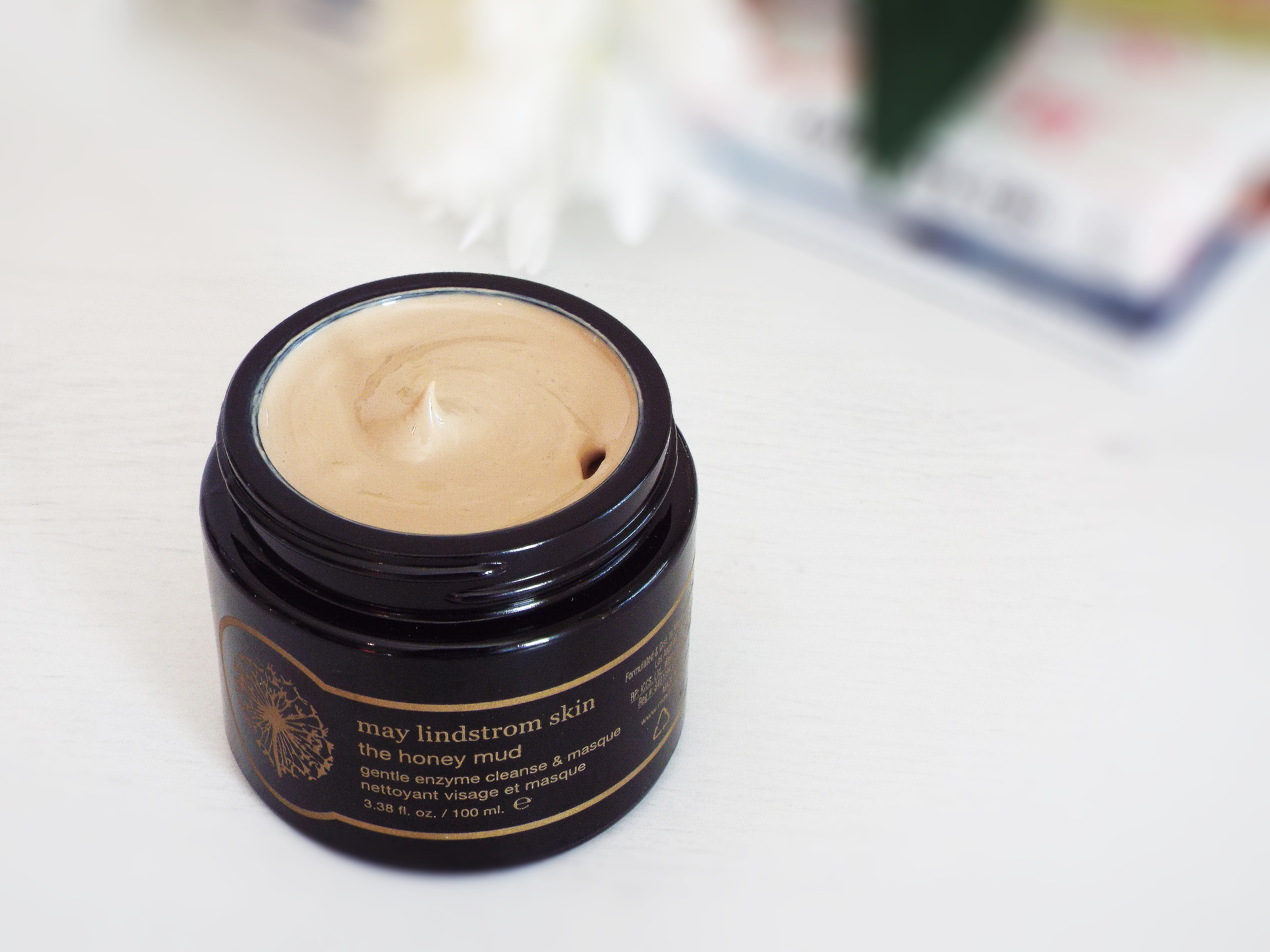 FAVORITE MASKS: May Lindstrom The Honey Mud – I haven't encountered a more luxurious mud mask than this and it ALMOST takes away my chocolate cravings. (Update 2019: May has discontinued this mask for the time being)
Malaya Organics Advanced Repair Mask – Neem Honey Herbal Complex – This mask stood out from the years of masking I have under my belt. Yarrow, Plantain, Collodial Silver, blue tansy, and so many other exquisite ingredients. This gem is totally underhyped.
FAVORITE MATCHA SKINCARE: Odacité Ceremony Cleanser & Plant Apothecary Matcha Antioxidant Face Mask
FAVORITE VITAMIN C PRODUCT: Sally B Skin Yummies Antioxidant Boost – it works to brighten and even my skin tone, it`s over 65% ascorbic acid and it's affordable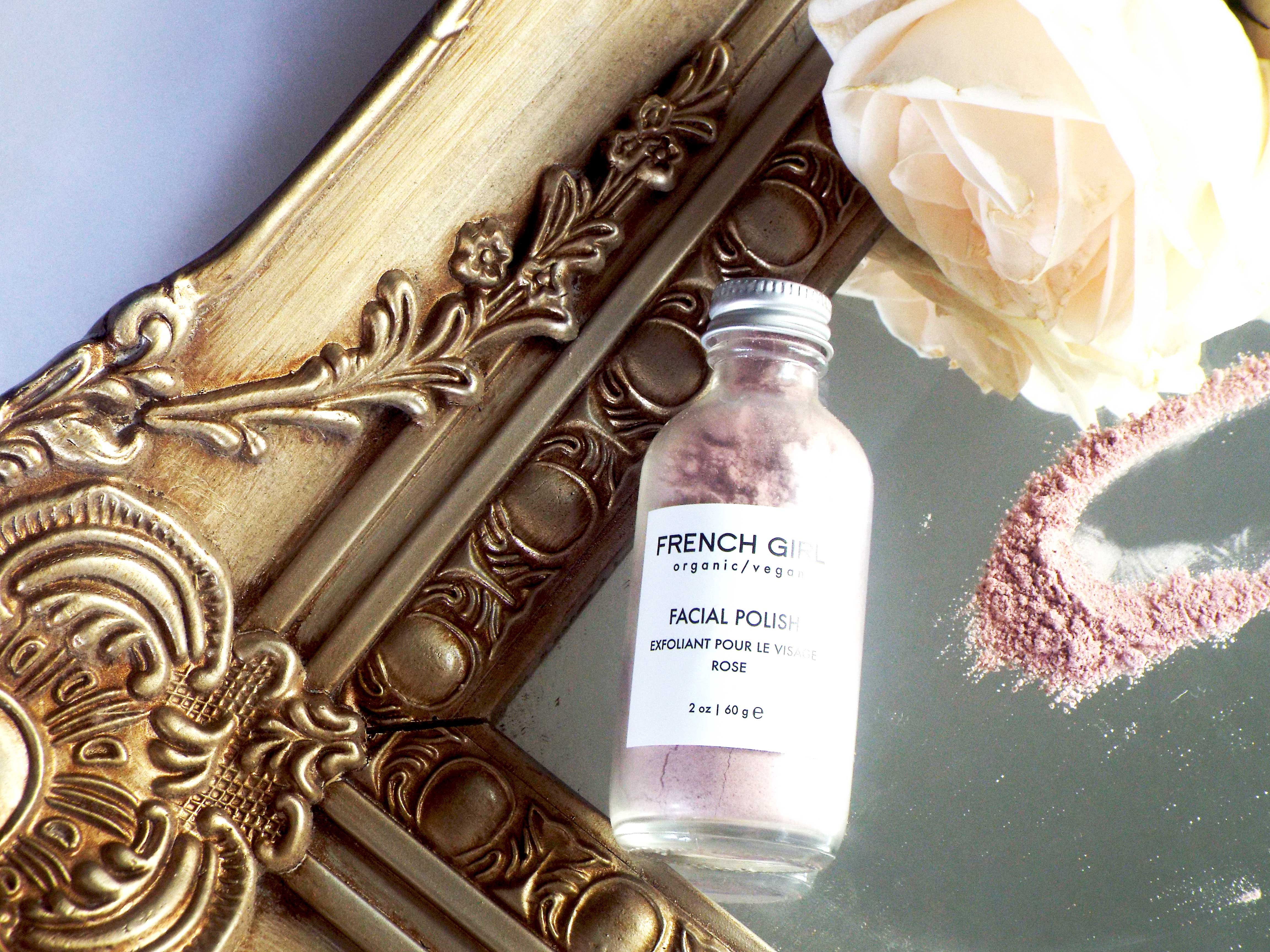 FAVORITE POWDER EXFOLIATOR: French Girl Organics Face Polish – Rose petals are the first ingredient and that's why it's my favorite although there are obviously tons of effective powder exfoliators with cool star ingredients out there.
Plant Apothecary Rice & Clean is another favorite powder exfoliator that is super affordable (and available at certain Target stores).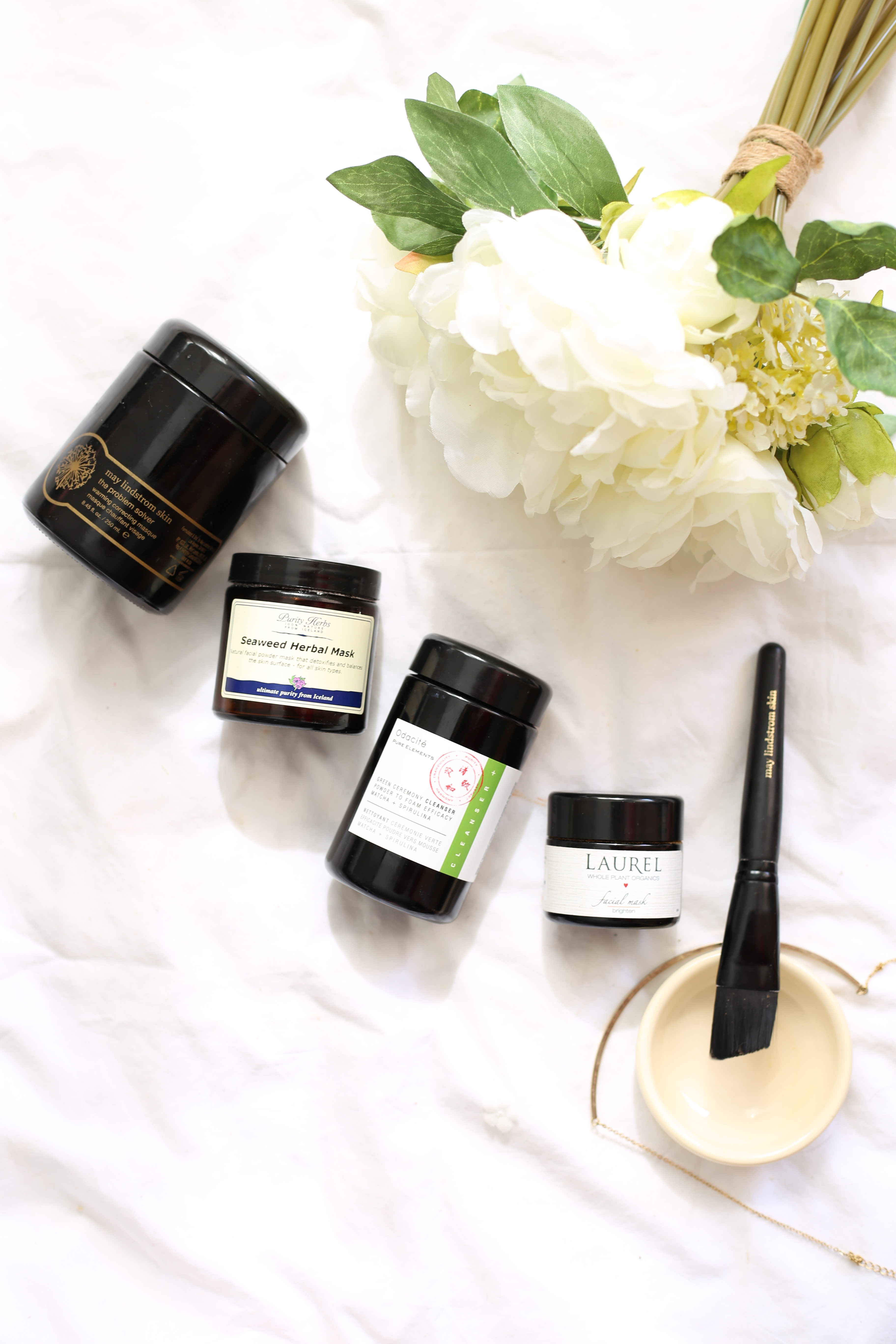 FAVORITE BRIGHTENING MASK: Laurel Organics Brighten Mask – this mask has never once NOT brightened my skin like crazy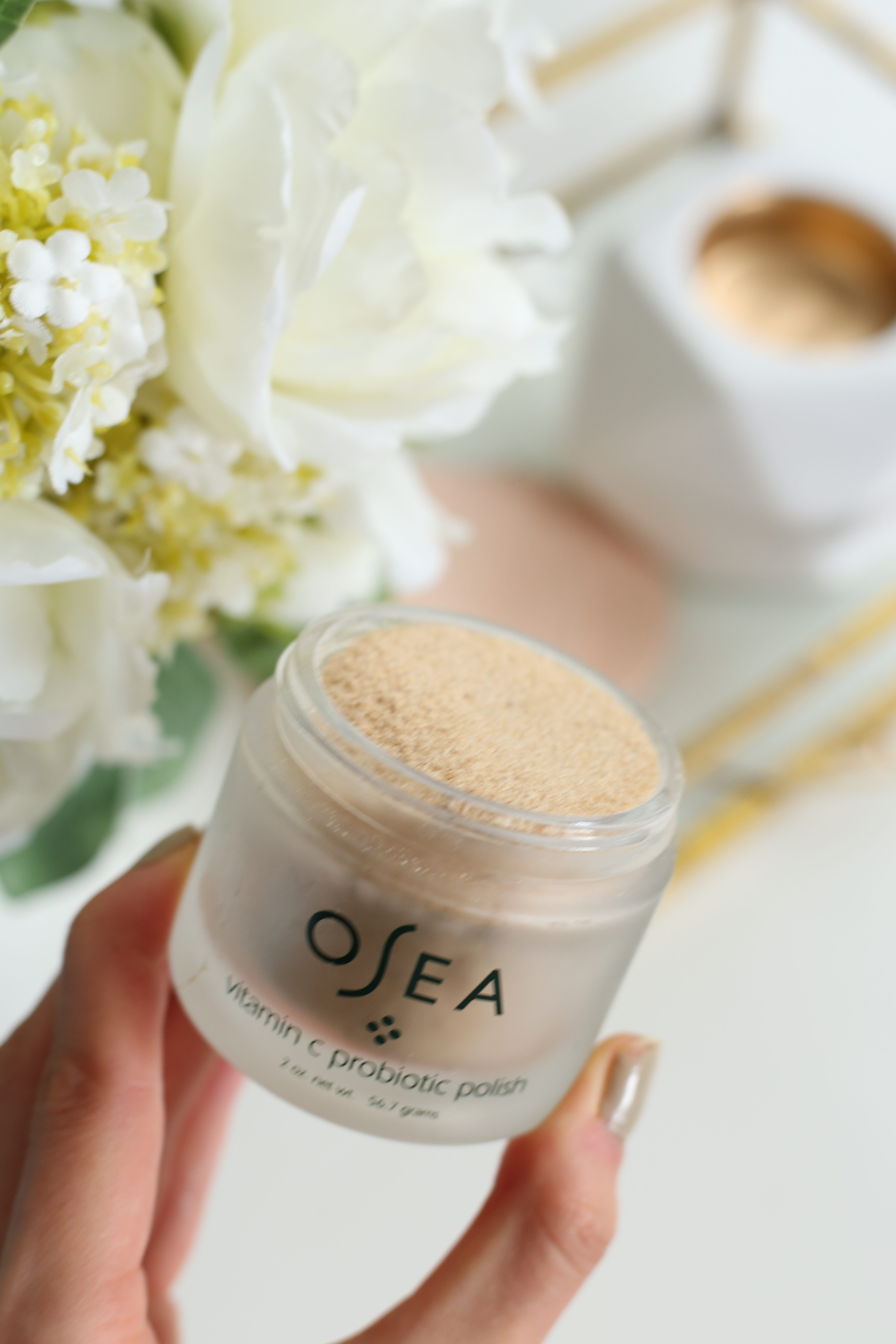 FAVORITE EXFOLIATING MASK: OSEA Vitamin C Probiotic Polish (also brightening) & Earthwise Beauty Blackstsrap Molasses Mask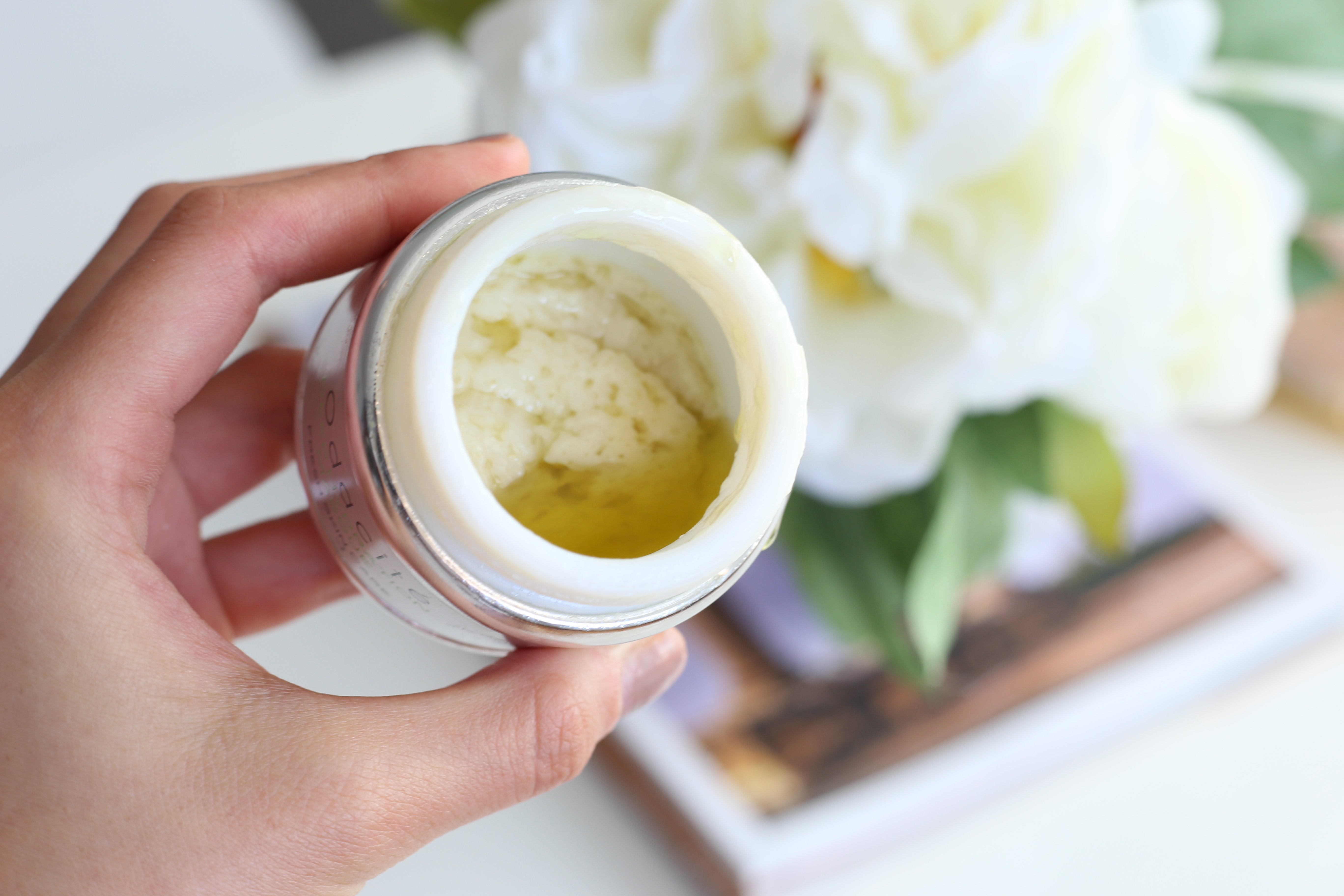 FAVORITE HYDRATING MASK: Odacité Deep Hydration Mask – it literally transforms the texture of my skin when used overnight as a sleeping mask.
i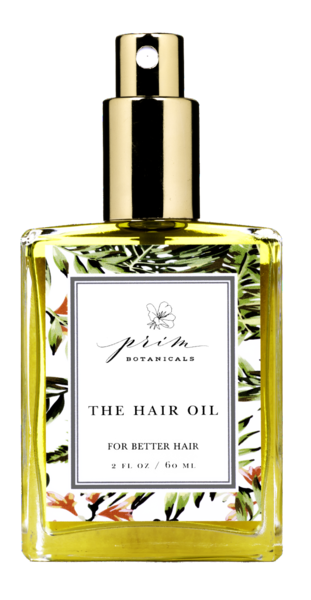 FAVORITE HAIR OIL: Prim Botanicals Hair Oil – hair oils are pretty straightforward but this one has a scent I fell hard for.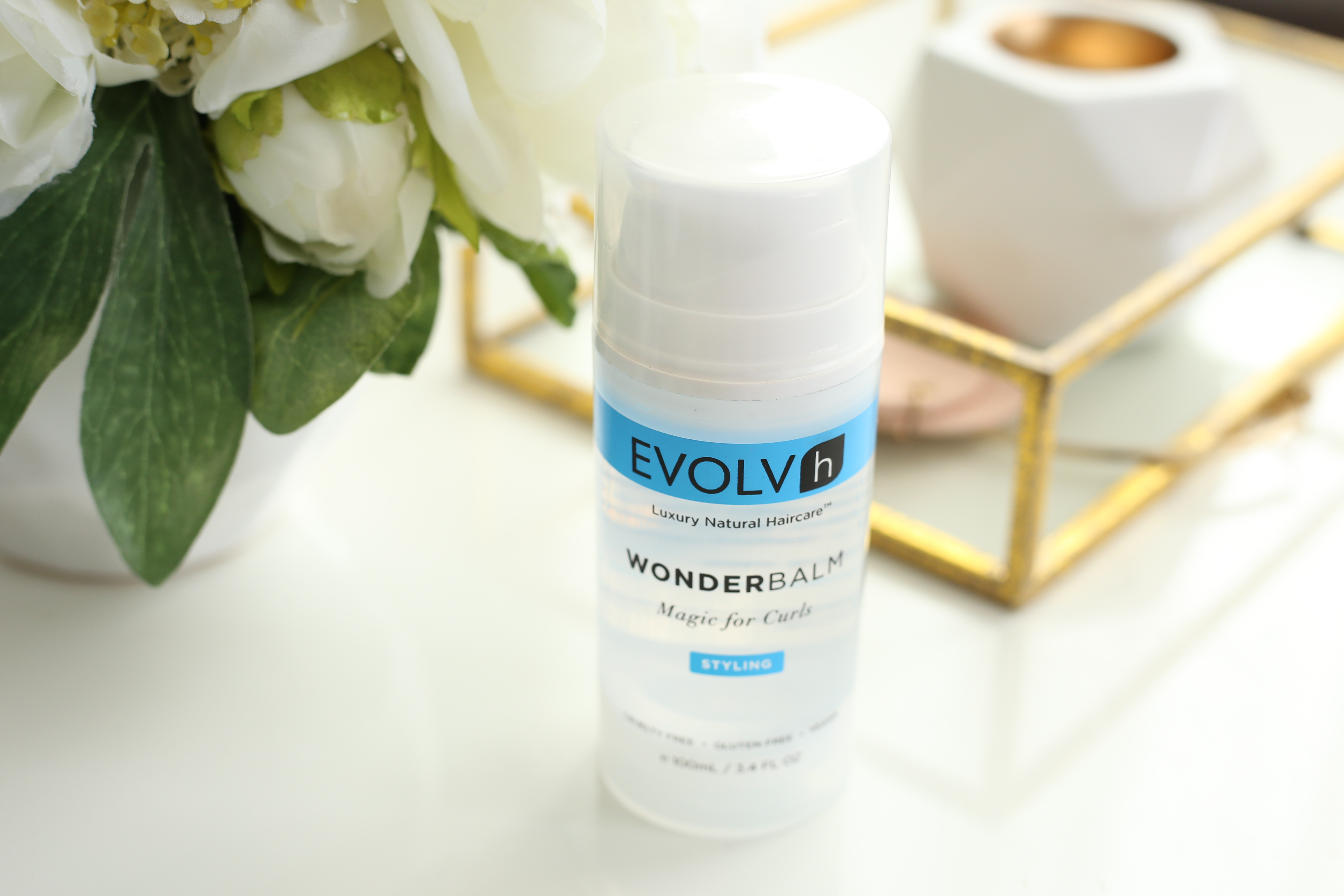 FAVORITE HAIR SERUM/HEAT PROTECTANT: EvolvH WonderBalm. The texture is unbelievable and works better than Shu Uemura and a bunch of other high end hair serums I have bought in the past. If I apply about 6 pumps into damp hair and let it dry my hair dries much smoother and with less frizz without even being weighed down. (I've heard from 1 fellow green beauty lover that this did not work for her so just be aware that it does not work for everyone)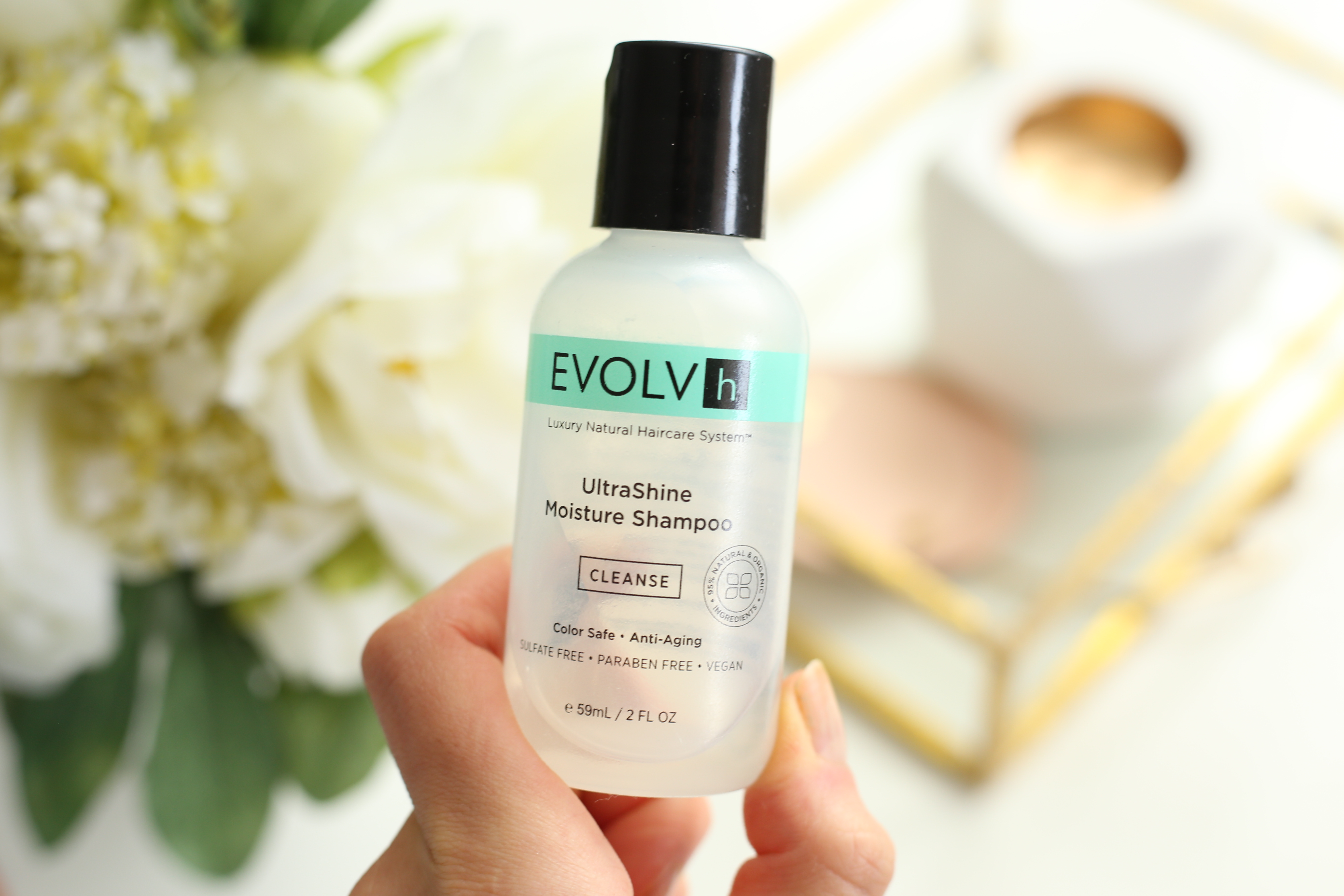 FAVORITE SHAMPOO: Evolvh UltraShine Shampoo. I love the scent of this shampoo, the texture when I squeeze the product on my hands, the way it lathers. (affiliate code OBL saves at Evolvh)
FAVORITE CONDITIONER: John Masters Organics Lavender and Avocado Intensive Conditioner. I feel like my hair likes this formula the most and I see a more noticeable difference when using this one.

FAVORITE HAIR MASK: John Masters Organics Repair Hair Mask for Damaged Hair with Honey & Hibiscus. This truly works on making my super dry hair softer and hydrated.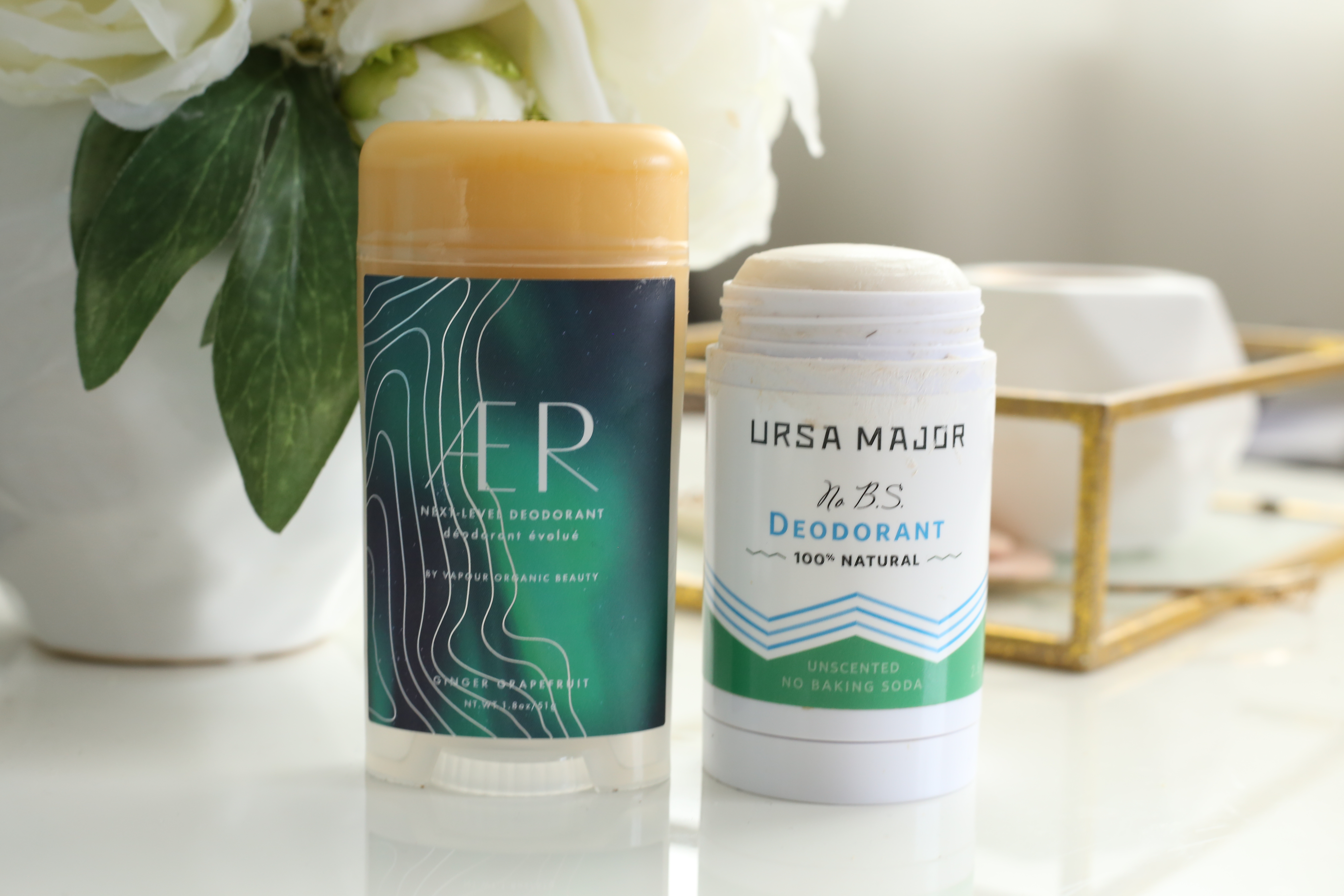 FAVORITE DEODORANT: Ursa Major No B.S. Deodorant & Vapour Beauty AER. Besides working effectively, the formula is not overly dry and the packaging is elegant.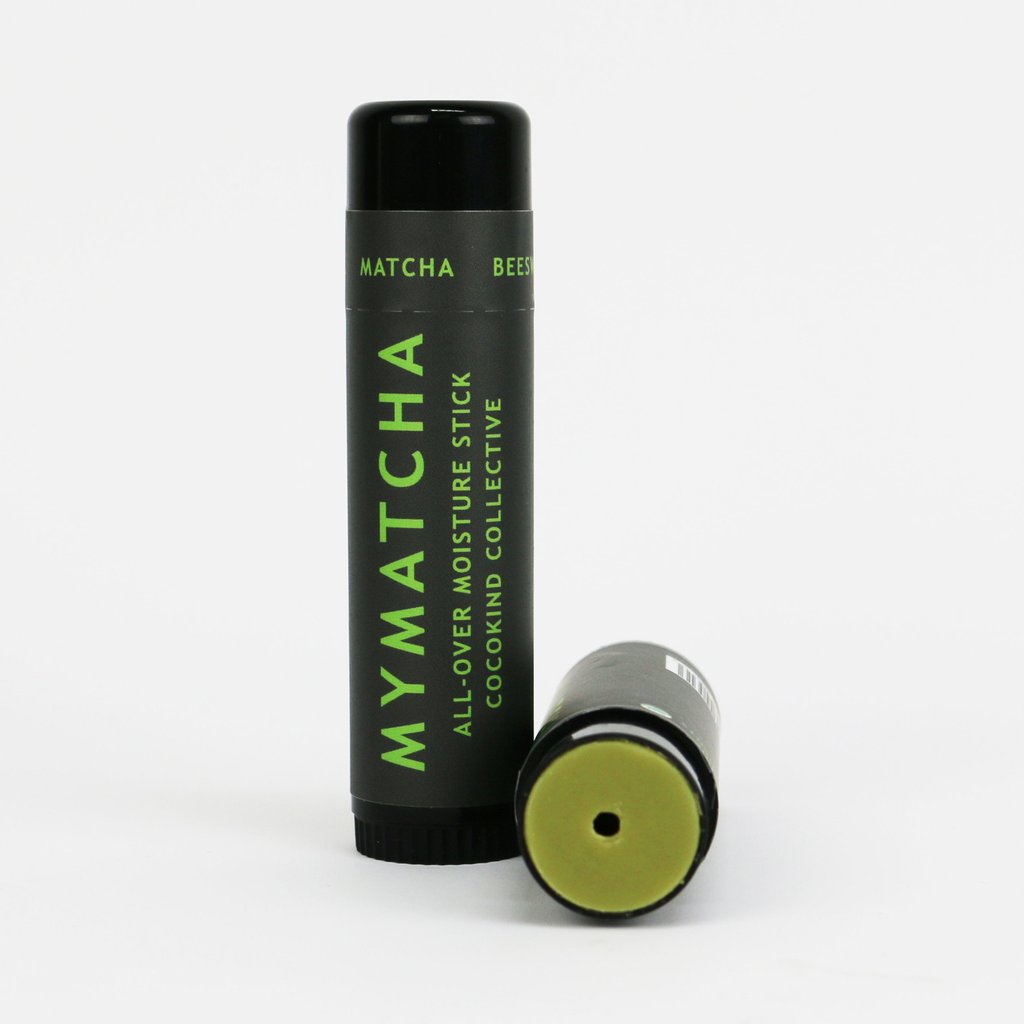 FAVORITE LIP BALM: Cocokind MyMatcha Stick – I love that it is simple, jumbo, has matcha, the packaging is black, it is super moisturizing and smells of coconut.
F A V O R I T E   M A K E U P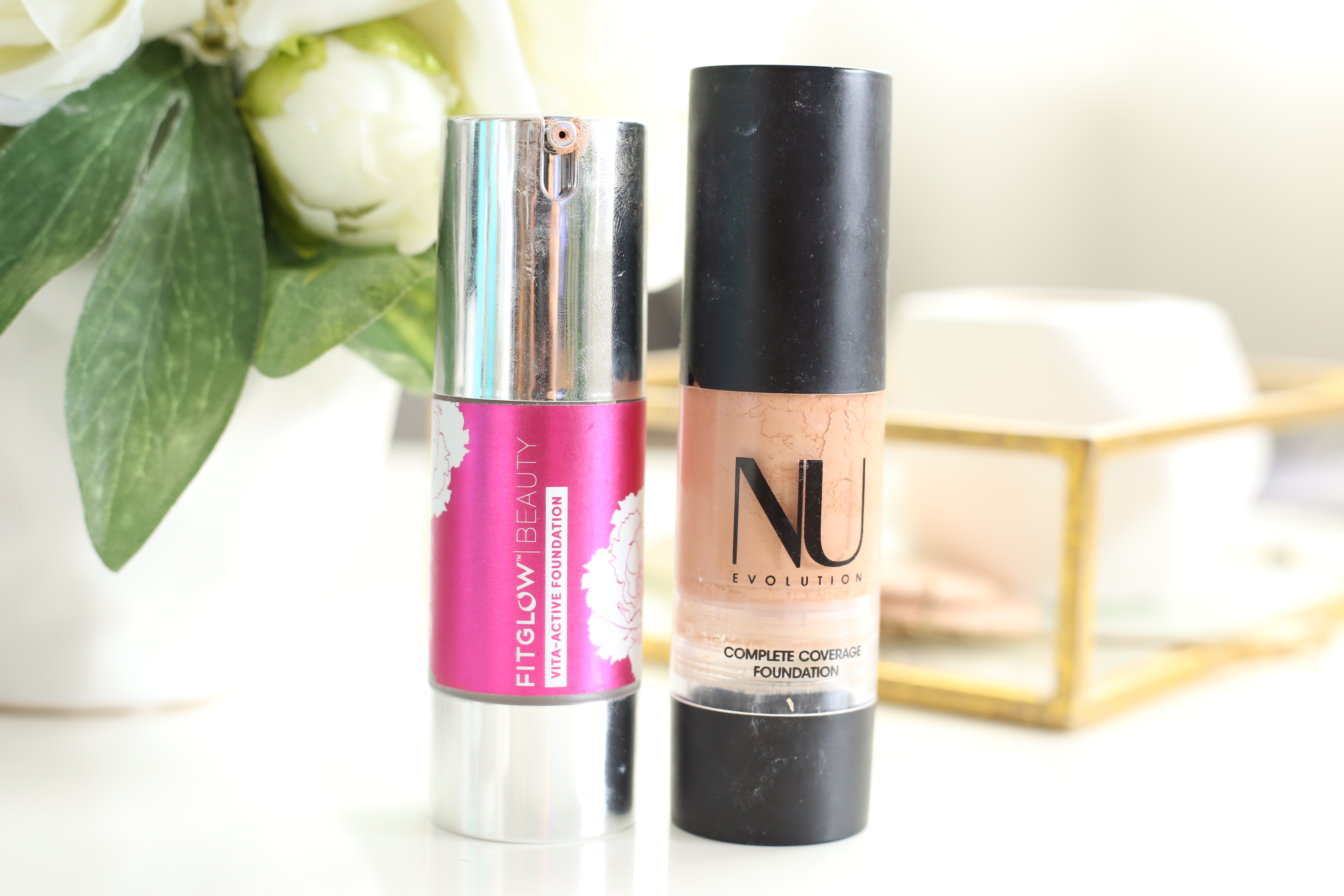 FAVORITE FOUNDATION: Fitglow Beauty Vita Active Foundation and for full coverage NU EVOLUTION. These are completely pure high-quality formulas.
FAVORITE BLUSH: INIKA Pink Tickle Blush, NU Evolution Blush in Soho & Flushed. Magnetic, velvety and vibrant shades of pink that I adore.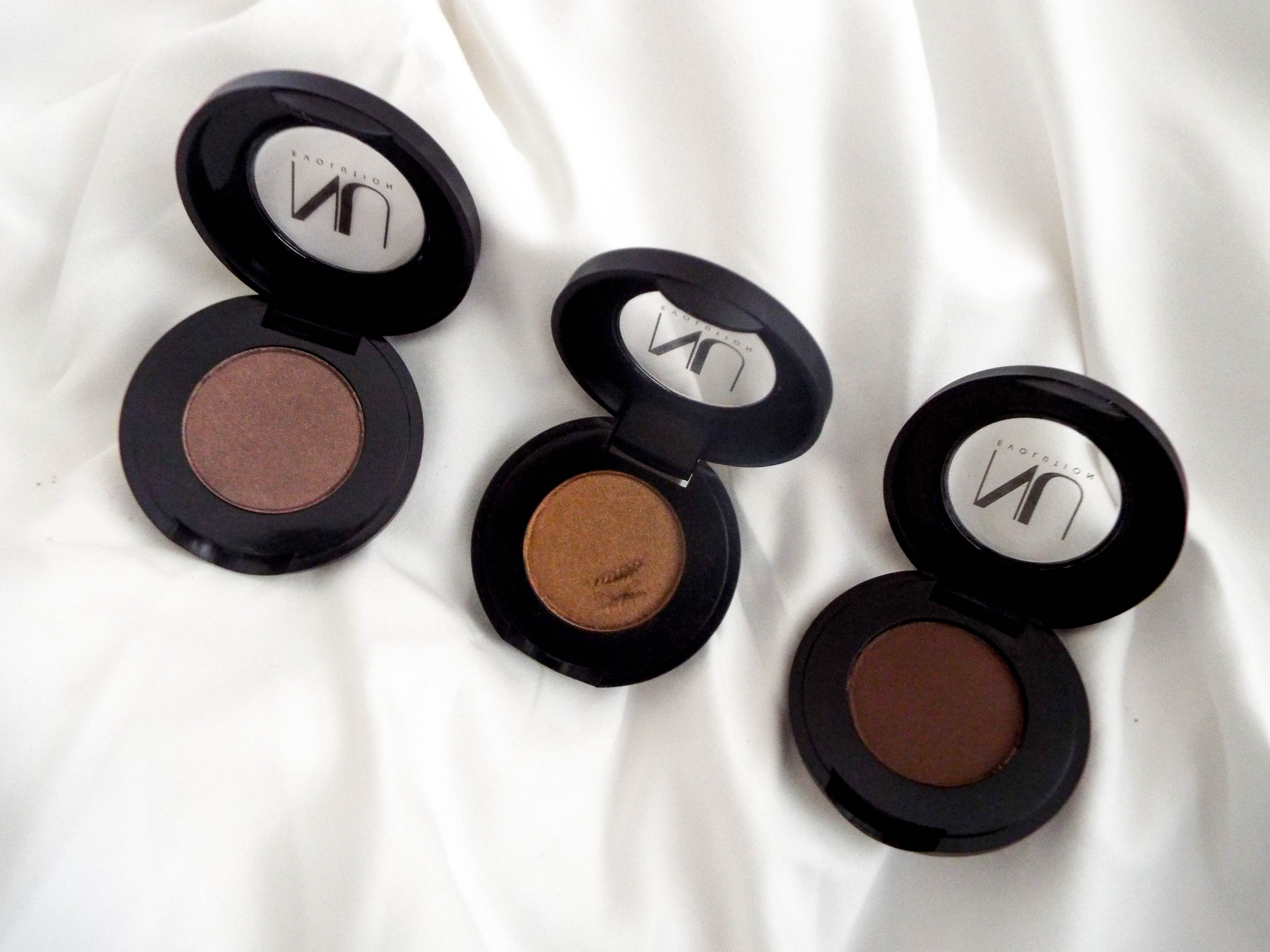 FAVORITE EYESHADOW: NU EVOLUTION – best pigmentation, velvety finish and longest lasting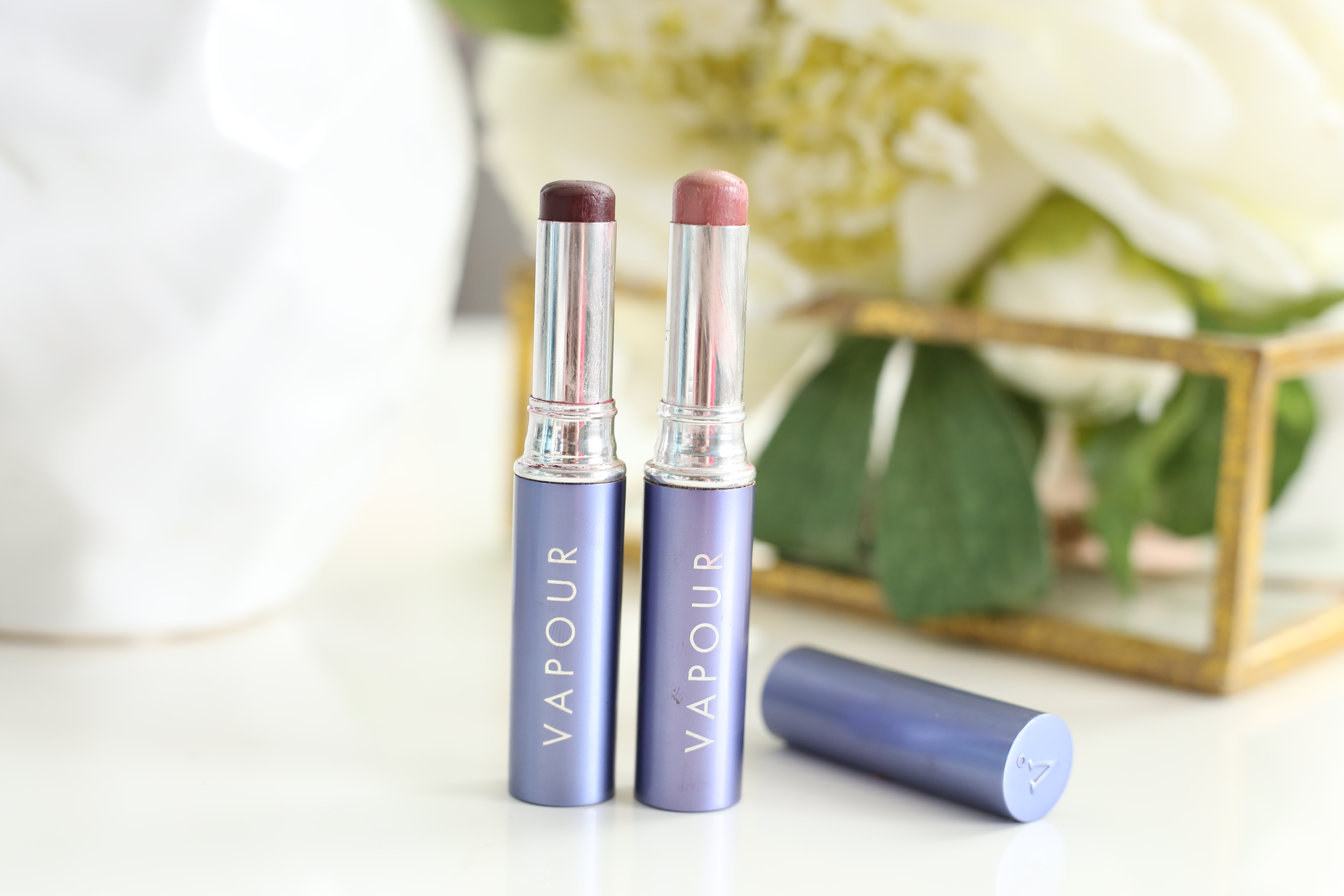 FAVORITE LIPSTICK: Vapour Beauty Siren Lipstick – I'm personally not a fan of lispticks (I'm a lip gloss girl all the way) because they make me look older but my favorite formula is the Vapour Beauty's lip siren because it's the creamiest that doesn't seem to accentuate my lip lines (note the dark shades are not as god)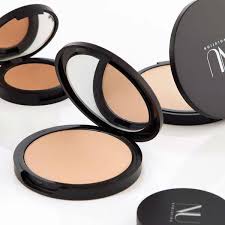 FAVORITE CONCEALER: Fitglow Beauty Conceal+ & NU Evolution Camouflage Creme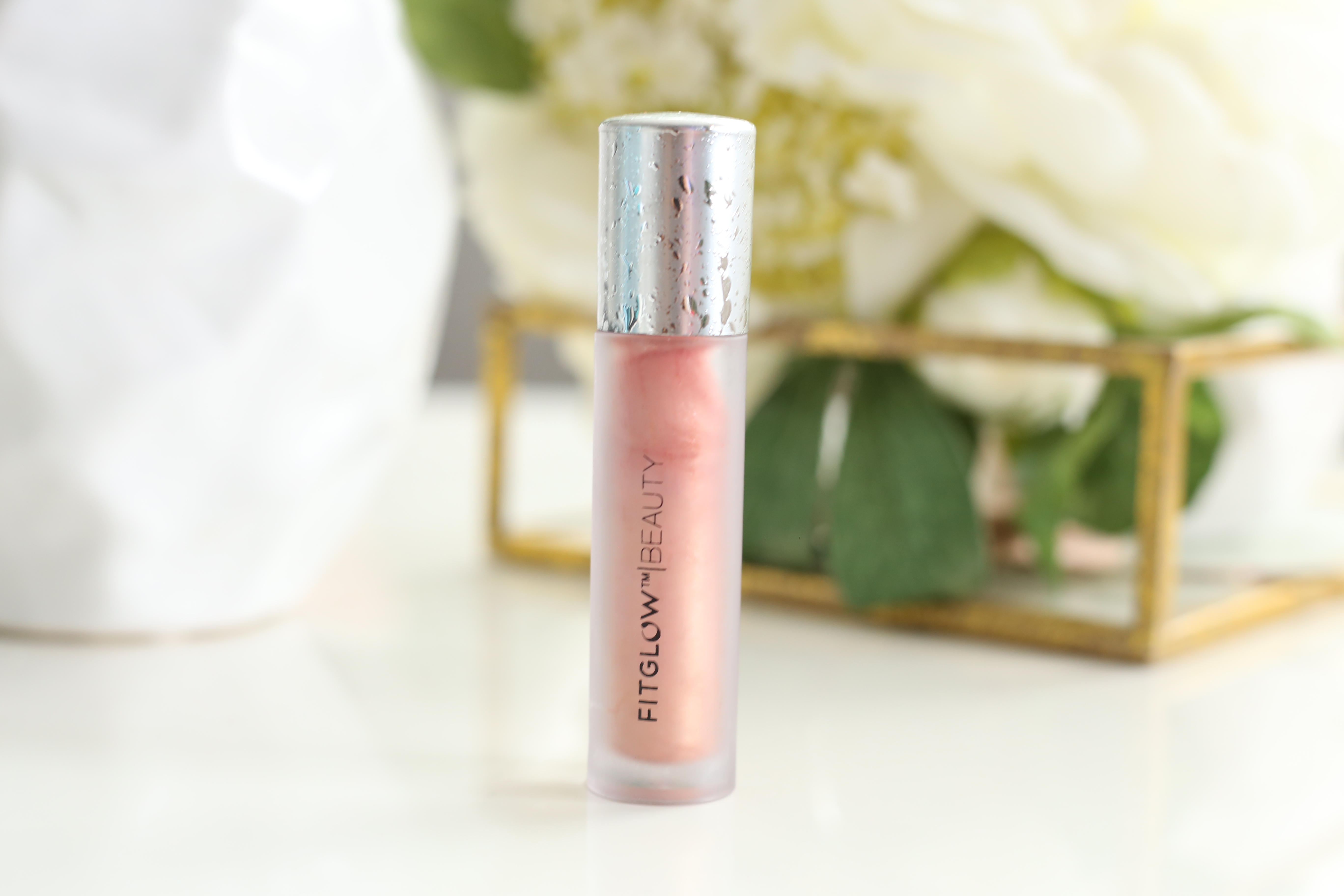 FAVORITE LIP GLOSS: Fitglow Beauty Lip Serum in Bliss – a targeted lip treatment and lip gloss in one that actually plumps my lips. Bliss is also the prettiest color that looks the best on me

FAVORITE MASCARA: Australian certified organic makeup brand INIKA's Long Lash Vegan Mascara is one of the best mascaras I've tried. I also love the affordable W3LL People Expressionist Mascara.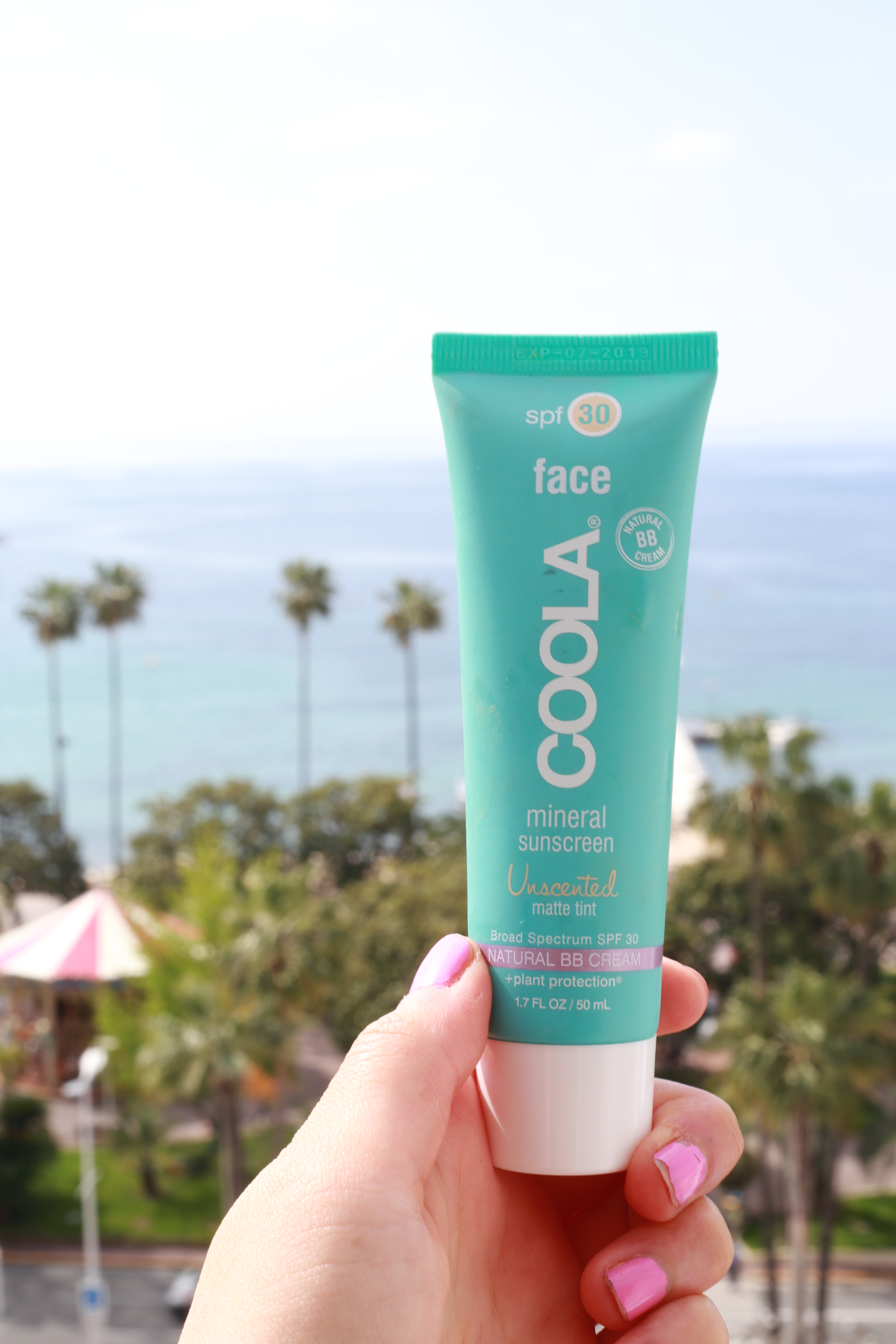 FAVORITE BB CREAM: COOLA Mineral Face SPF 30 Matte Tint  (please note this is not a clean brand though they choose to place many organic ingredients in their products)- I use serum/moisturizer/few drops of oil as my morning skincare and a lot of BB creams leave me looking a little too greasy. This matte one helps me avoid  that plus it goes on so velvety smooth and i don't need to layer sunscreen after my moisturizer.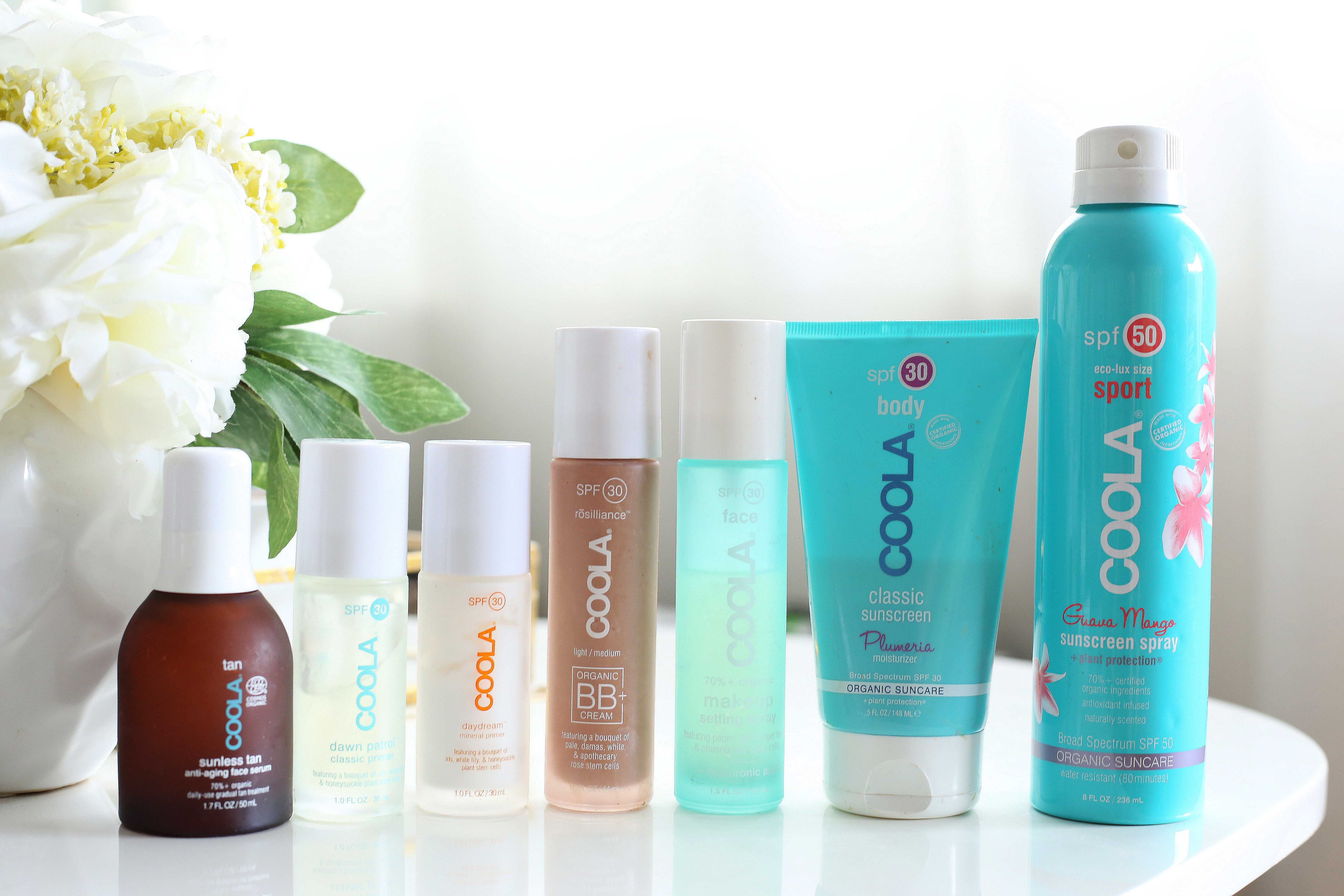 FAVORITE PRIMER: COOLA Daydream Primer SPF 30 & Juice Beauty Illuminating Primer (these do contain dimethicone last I checked)
S P F
Earth Mama Organics Lady Face Mineral Sunscreen Stick SPF 40 is a new 2019 launch and by far the best tinted sunscreen stick that is truly clean and organic. It conceals like makeup with a very natural tint and isn't at all greasy. Highly affordable at under $15.
Raw Elements Sunscreen has been my go-to spf brand since I began my organic beauty journey. I prefer this for body rather than face.
CODES TO HELP YOU SAVE
SIBU BEAUTY: ORGANICBEAUTY30
Aleavia Skincare: ORGANICBEAUTYLOVER
NU Evolution (affiliate): ORGANICBEAUTYLOVER 
Earthwise Beauty (affiliate): OBL
Odacité: OBL
Raw Elements Sunscreen: OBL