OSEA has been making organic, clean, natural seaweed-focused skincare since 1996. Malibu based and female founded, OSEA is also vegan, gluten-free and biodegradable. OSEA blends their proprietary nutrient-rich organic seaweed concentrates with clean and vegan ingredients to create formulas that work well even for the most sensitive skin types. They're known for their luxurious spa-worthy yet still accessible line of sea-inspired skincare and body care, racking up numerous beauty awards over the years. OSEA, pronounced OH-SEA-YAH, is a labor of love, with each member of the Palmer family working in some way on the family-run business. The best OSEA products out of all 29 products, in my opinion, are OSEA's body care products, Atmosphere Protection Cream, Blemish Balm and Hyaluronic Sea Serum. Read on for my OSEA review and save 10% with OSEA discount code OBL at www.oseamalibu.com.

About OSEA Malibu
OSEA skincare is rooted in the belief that the ocean's energy and healing power can restore beauty, health, and well-being.  OSEA owner and founder Jenefer Palmer had studied bio-dynamic cranial therapy and polarity therapy, along with a number of other healing modalities and was a Spa Director before her desire to create a natural line for her clients and discovery of a unique algae species called Gigartina which grows on the Patagonia Coast of South America led her to create OSEA.
OSEA's wild Gigartina seaweed is certified USDA organic and ecologically hand harvested in Patagonia, where it's sun-dried on special drying beds. The OSEA team periodically goes and visits the seaweed they source in person! The Gigartina OSEA uses contains minerals, amino acids, antioxidants and trace elements that are super beneficial to our skin, stimulates collagen production, hydrates and soothes skin, and protects skin from environmental aggressors and stimulates cell regeneration.
OSEA has the cutest little spa in Venice Beach where you can get OSEA facials and body treatments. The OSEA Skincare Studio is conveniently right on Abbott Kinney Blvd. I've been and the staff are warm and attentive!

OSEA offers three different cleansers, each very different from the next. The OSEA Ocean Cleanser is agreeable for all skin types with a cream-gel consistency that gently removes surface debris and grime. There isn't much foaming action but it does provide gentle cleansing thanks to its mild surfactant decyl glycoside. OSEA Ocean Cleanser works great as a second cleanse after makeup and sunscreen has been removed from a first cleanse. It has an uplifting citrus scent thanks to lime oil, orange oil, and juniper fruit oil.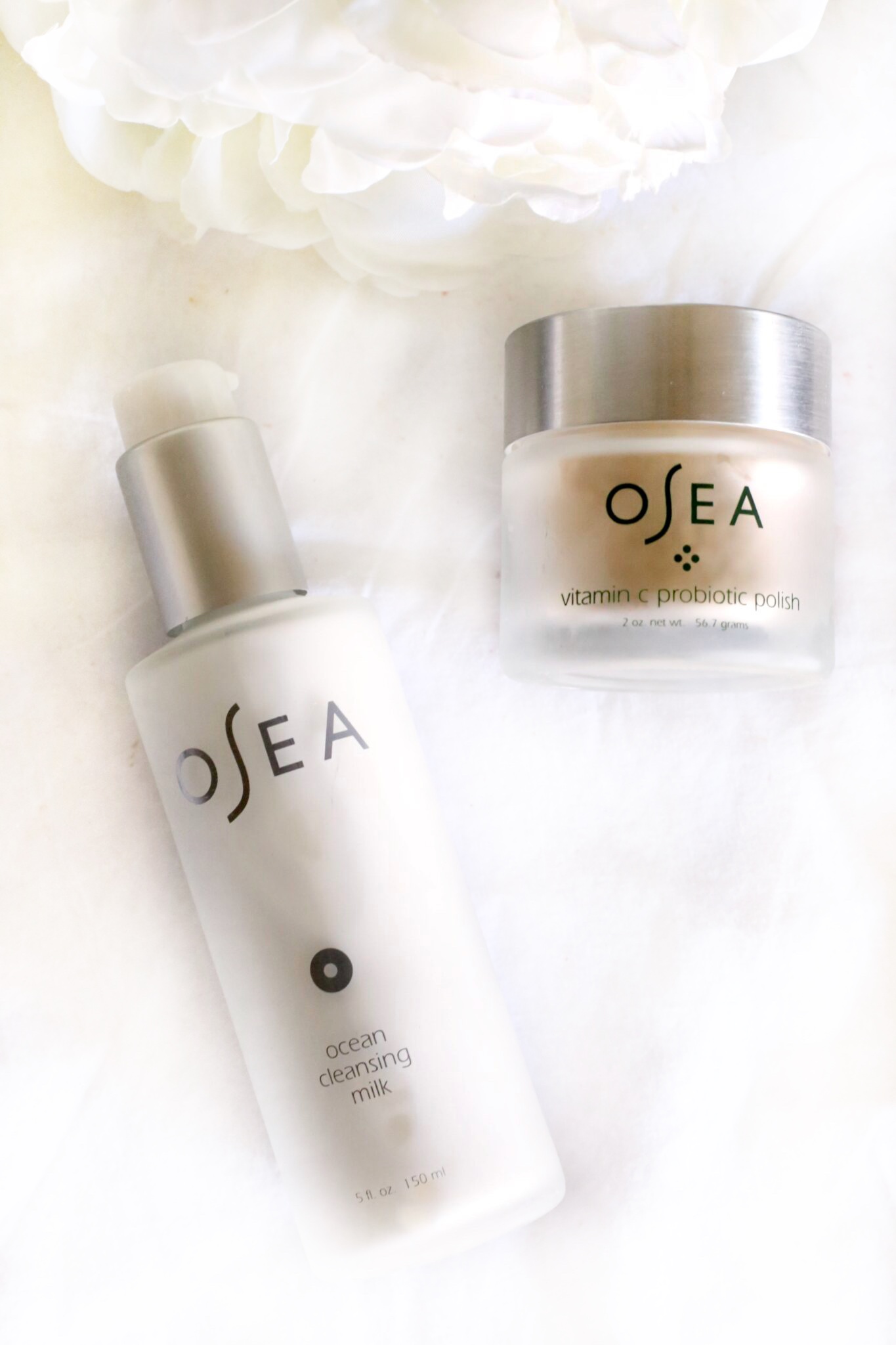 If you're wondering about the OSEA Ocean Cleanser vs Cleansing Milk, they're very different from each other. If you're looking for a milk cleanser, OSEA also makes a cleansing milk that's creamy and hydrating. OSEA Cleansing Milk is great for those with sensitive skin who want a very hydrating cleanser. Seaweed is not as high in the list as with the OSEA Ocean Cleanser (which has seaweed as the second ingredients). For a milk cleanser, OSEA Cleansing Milk is still emollient with star ingredients like white water lily extract and safflower oil and melts into skin. I don't find the cleansing power very strong with this cleanser either and prefer it as a second cleanse.

The OSEA Atmosphere Protection Cream, along with their Blemish Balm, is a face moisturizer I often recommend to anyone asking for a good face moisturizer recommendation as it's an all-around people pleaser. OSEA Atmosphere Protection Cream is a lightweight lotion-like cream that instantly makes skin feel softer and supple. There is no strong scent, except for a very subtle lavender scent.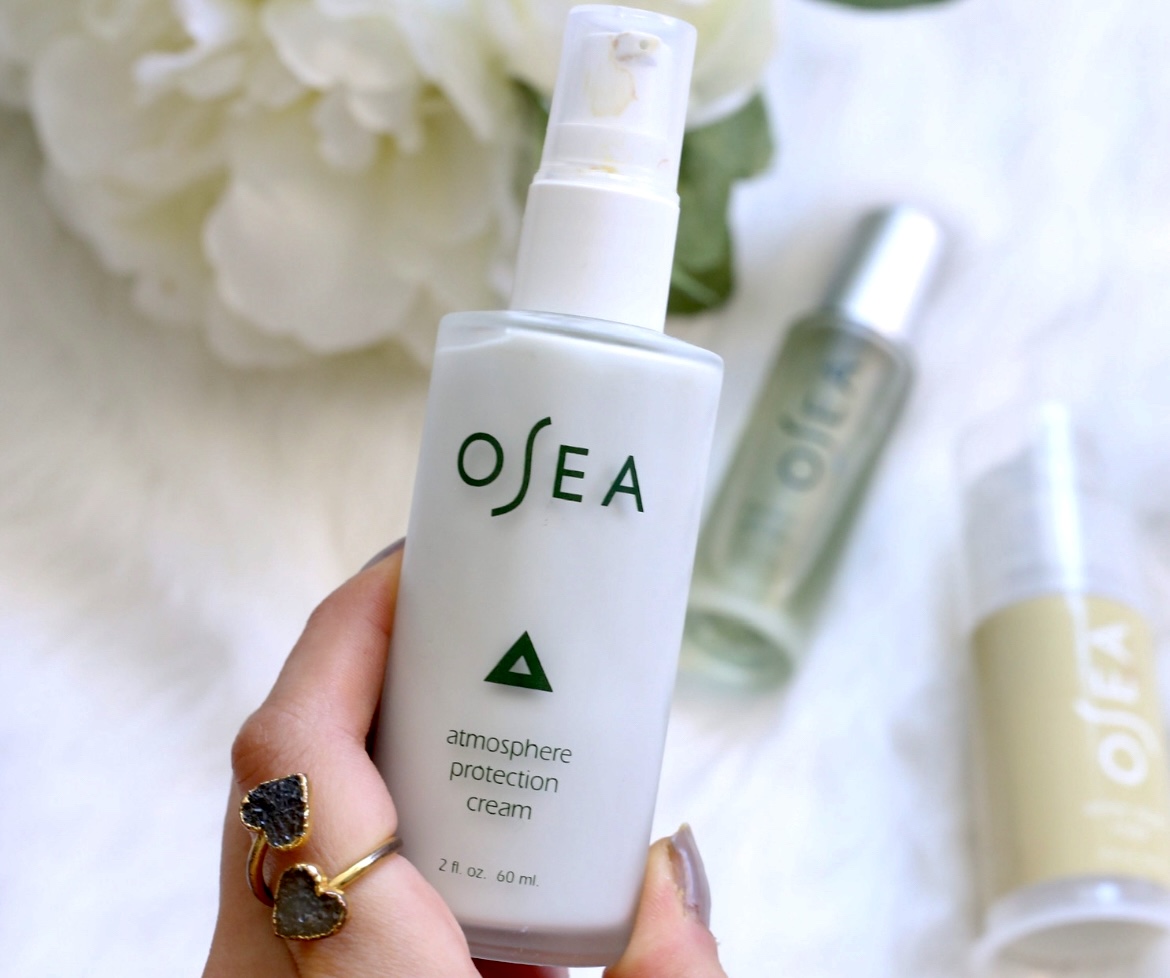 OSEA Atmosphere Cream is fantastic for people who have sensitive skin and combo skin. It begins in a water base and is loaded with organic algae to help fend off environmental skin stressors, like sun, pollution, and dry climates.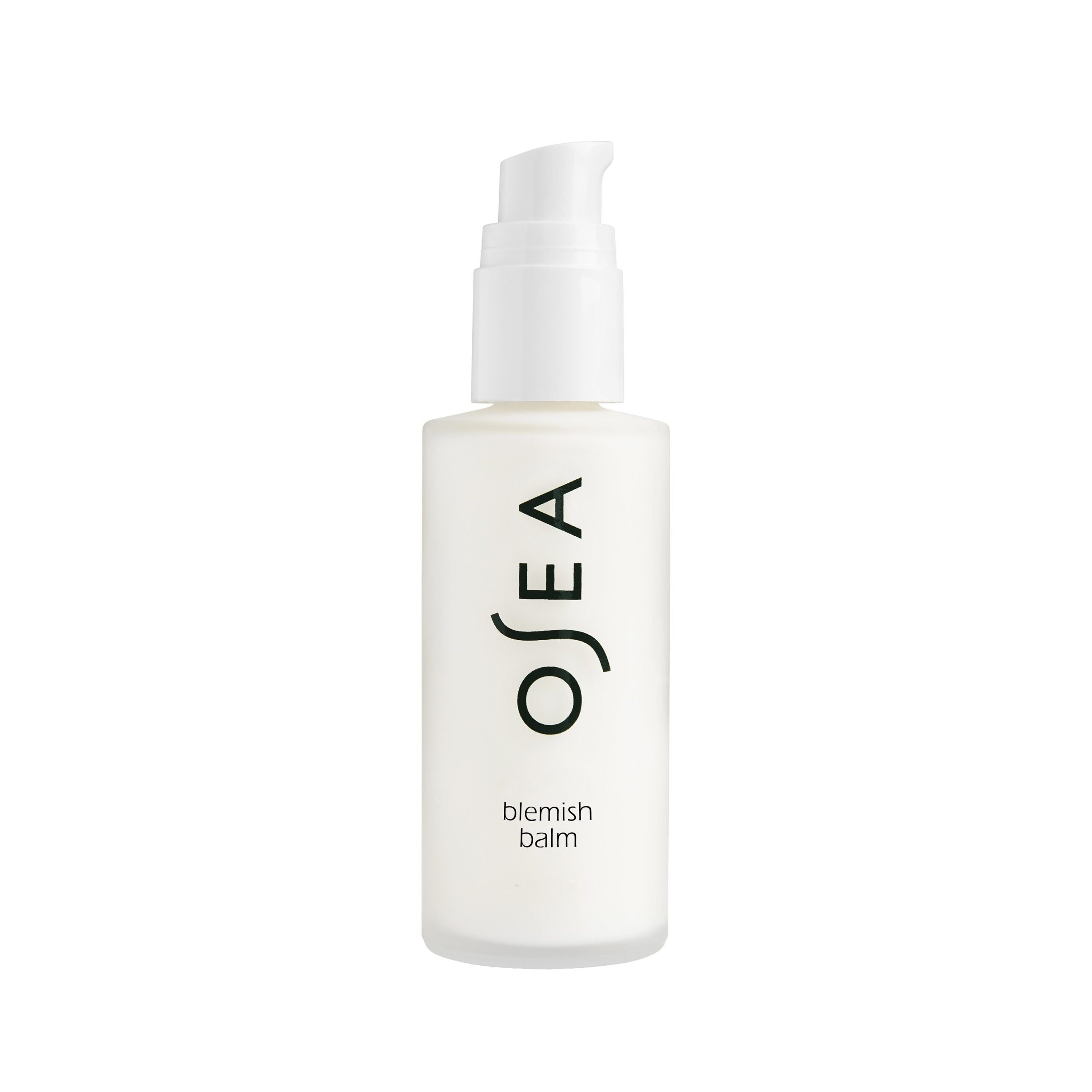 The OSEA Blemish Balm is a super lightweight & fast-absorbing lotion balm that contains Organic Algae, Mineral Peptides and a blend of oil-balancing Tea Tree, Rosemary, Juniper, Cypress and Thyme essential oils to target blemishes and future breakouts, minimize the appearance of pores and oily shine, and soothe redness. Blemish Balm is lighter in consistency than Atmosphere Protection Cream as it's formulated specifically for oily and acne-prone skin types. But even with my dry and combo skin, I still really liked this cream.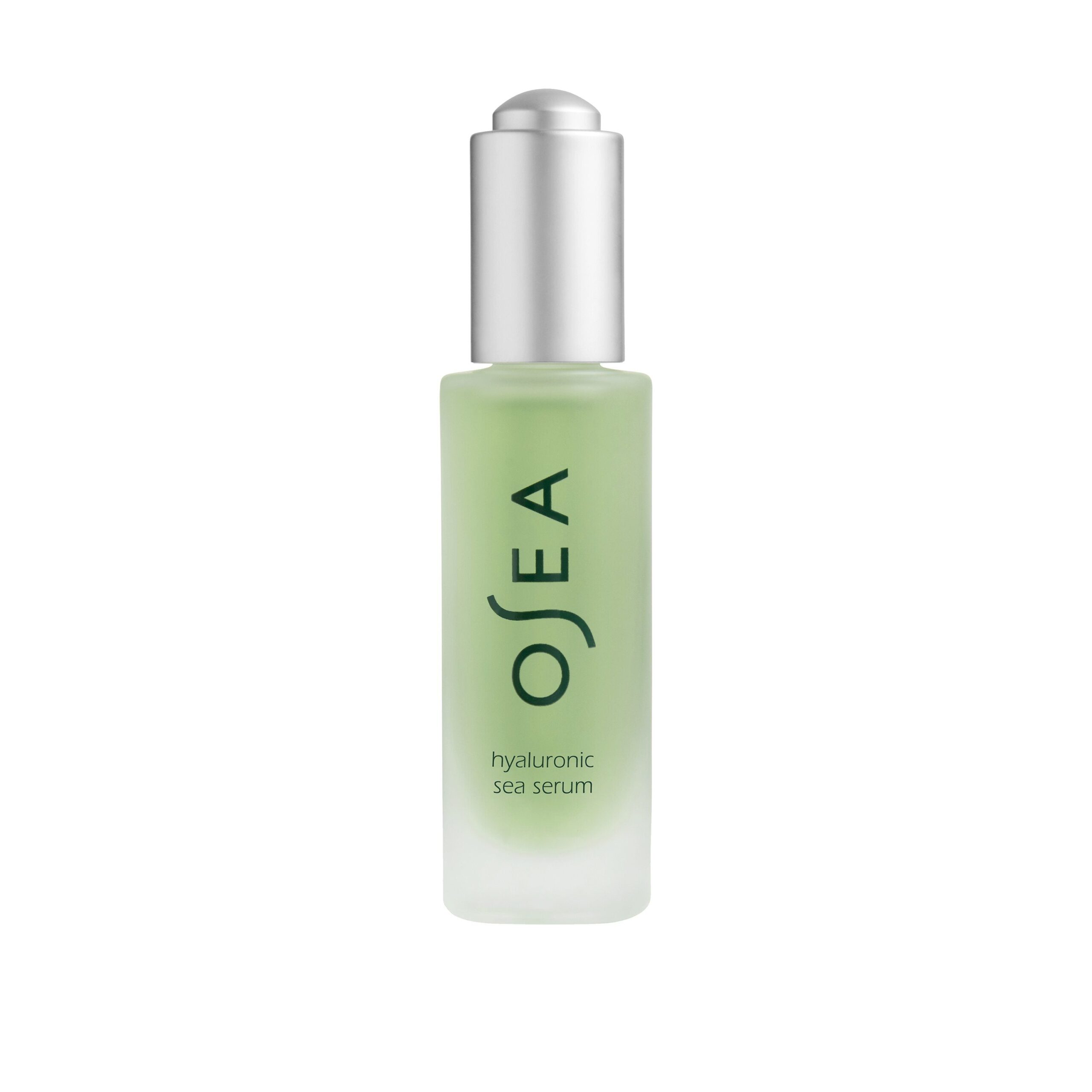 One of the best organic hyaluronic acid serums available, OSEA Hyaluronic Sea Serum is a luxurious hydrating serum harnessing the powers of both sea and science. Hyaluronic Sea Serum contains 3 molecular weights of hyaluronic acid which attracts up to 1,000 X its weight in water, strengthening the skin's moisture barrier for visibly improved firmness & elasticity. It doesn't end there though. What sets Hyaluronic Sea Serum apart from any other Hyaluronic acid serum is these three hyaluronic acid weights work synergistically with three organic Seaweeds.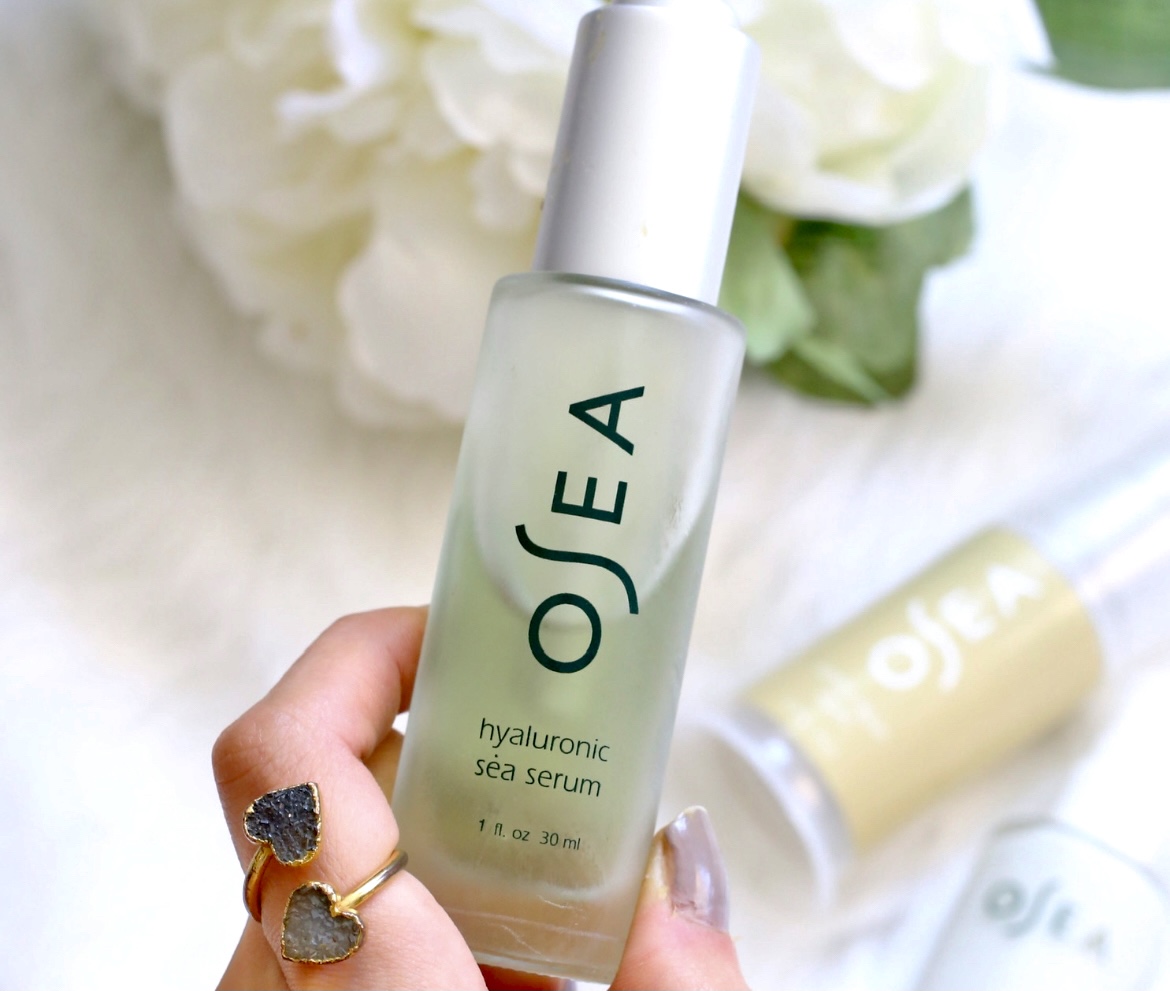 Hyaluronic Sea Serum has a viscous consistency, almost like a bouncy water gel. Because Hyaluronic Sea Serum is quite a dense serum, one drop on each cheek is enough to spread over my unusually large face. My skin feels plump and hydrated after using OSEA. Its only downside is the price can be prohibitive at $88.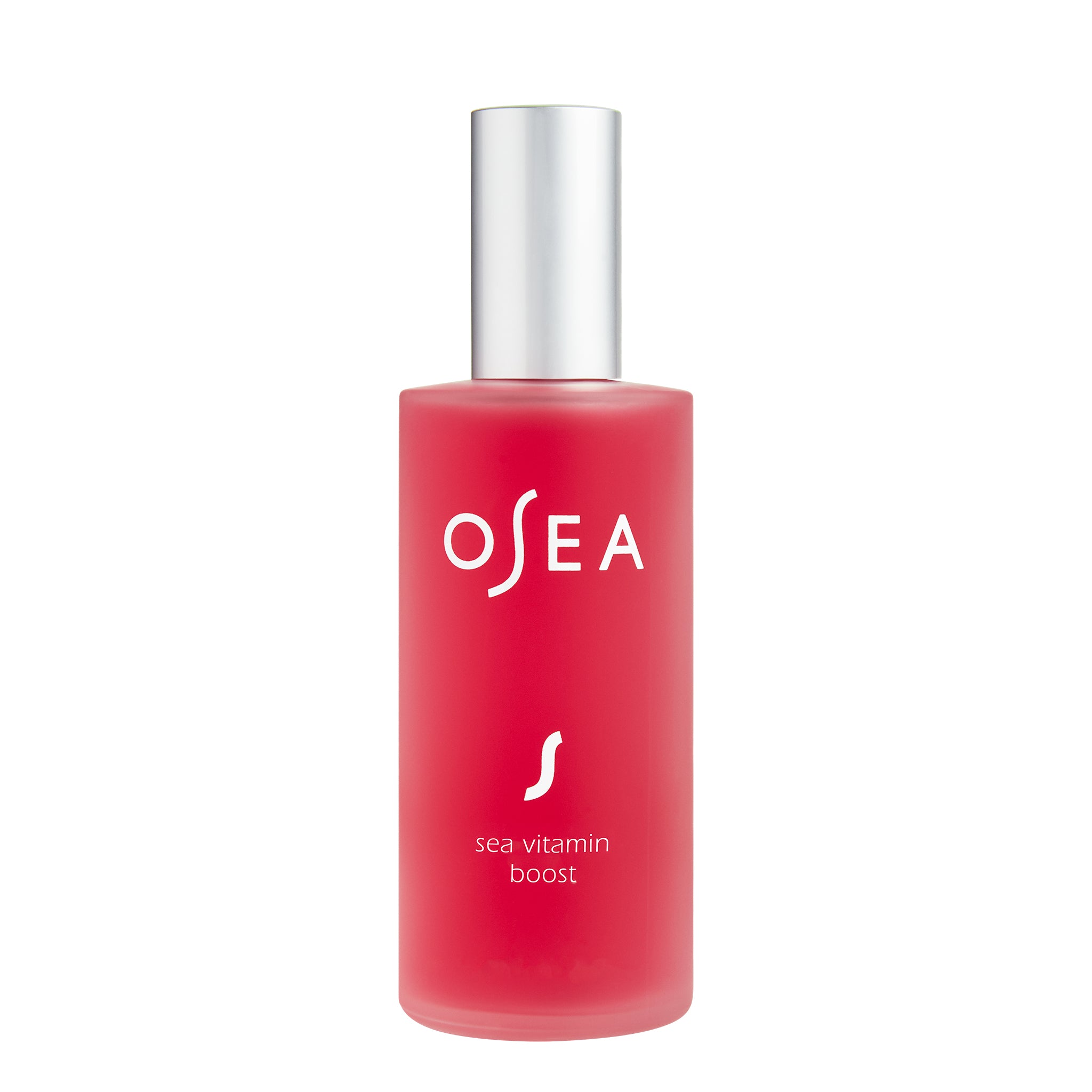 OSEA face mists are a popular favorite and it's easy to see why. OSEA Sea Vitamin Boost comes in a huge heavy glass bottle (full size) and contains antioxidant-rich seaweed including Red Seaweed, their signature Gigartina seaweed and Pomegranate to hydrate and protect skin. OSEA Sea Vitamin Boost has a very delicate almost undetectable berry scent to it.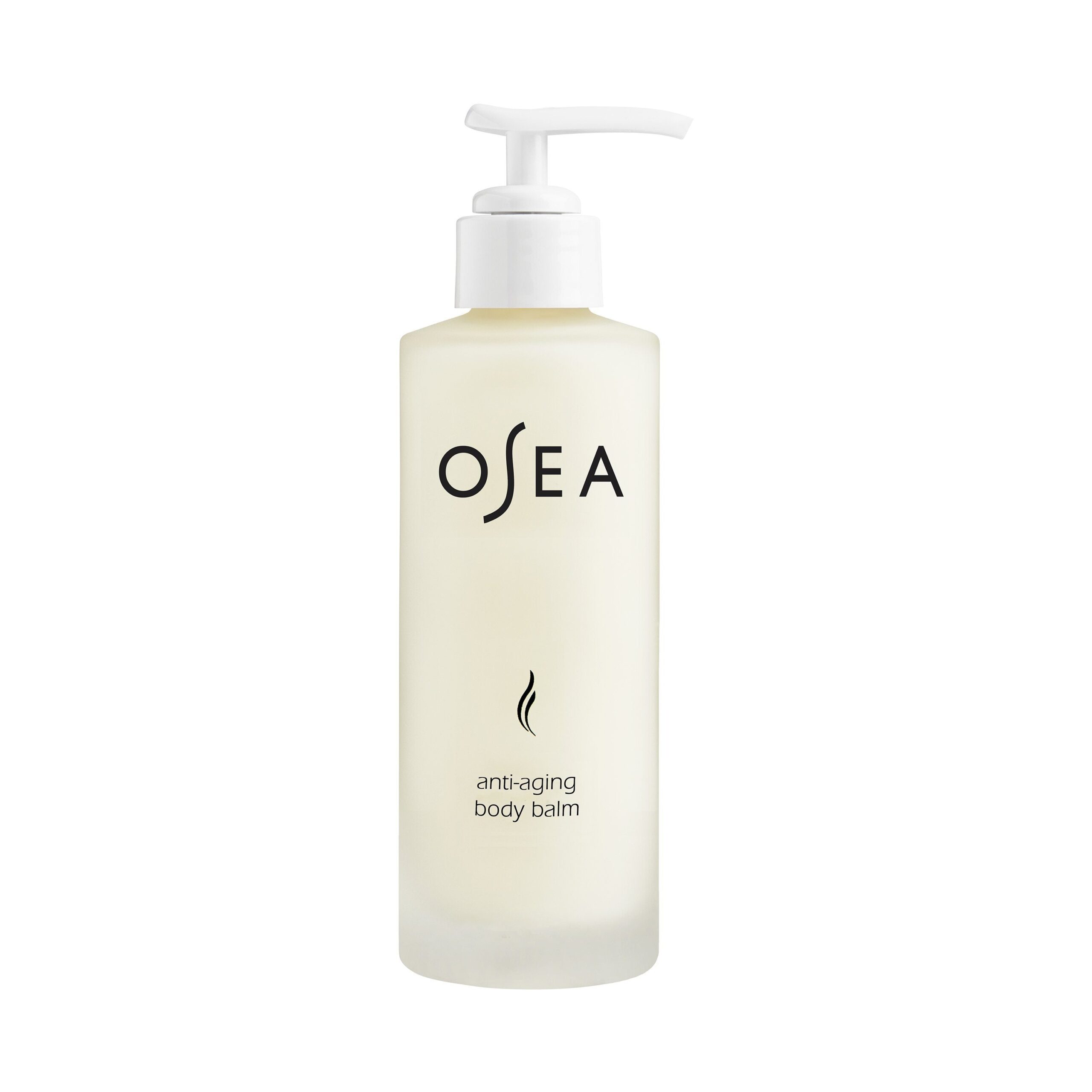 The luxurious OSEA Body Balm is a salve consistency that you're either going to loveor hate. Most people are used to either using a body lotion and/or body oil, so a body balm might not be pleasant for everyone. But if you suffer some dry skin and need something heavier than a body lotion but don't want a full-on body oil, the OSEA Body Balm is a happy medium. It has an uplifting citrus scent that isn't overpowering and sinks in best on wet skin immediately after a shower.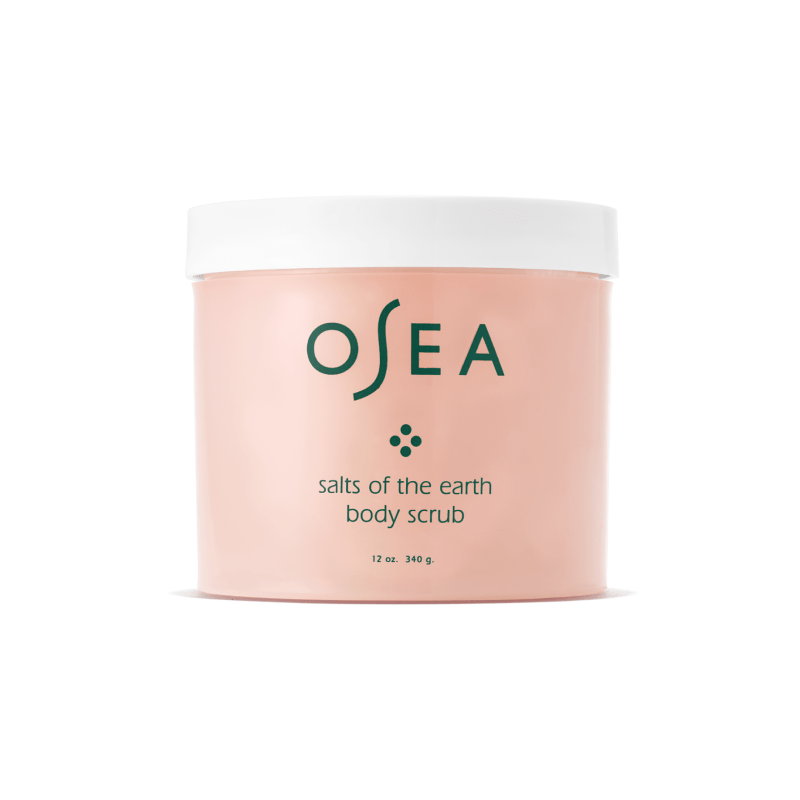 The OSEA Salt of the Earth Body Scrub is a beautiful, luxurious body scrub product. Depending on how much you use per bath, it can last a handful of uses. For me it has an ideal scrub to oil ratio as I've used body scrub jars that would contain too much oil and felt greasy in-bath.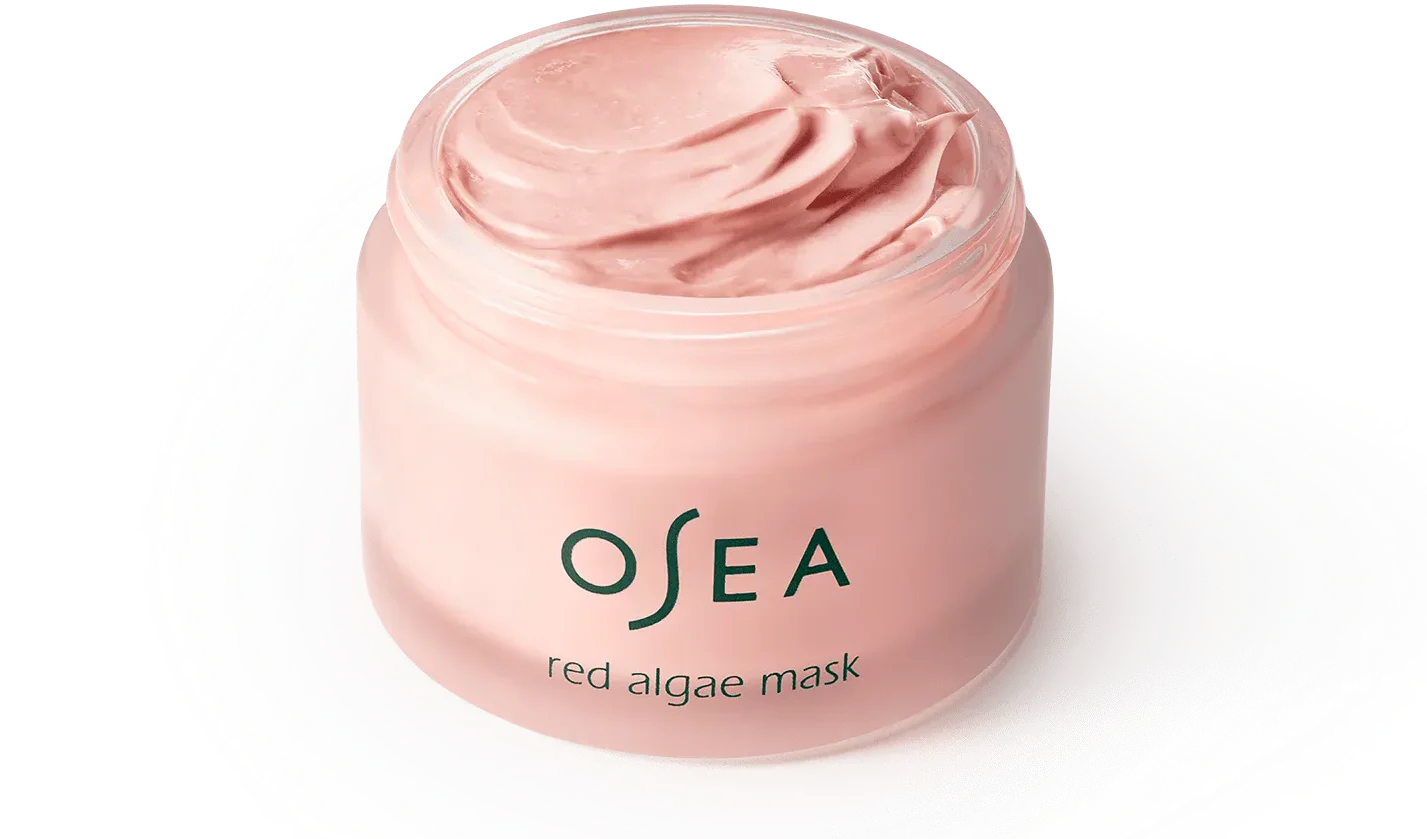 I've tried all three OSEA Algae Masks except the Seaglow Overnight Serum AHA Treatment. The White Algae Mask is a gentle and easy mask, while the OSEA Red Algae Mask is much more intense.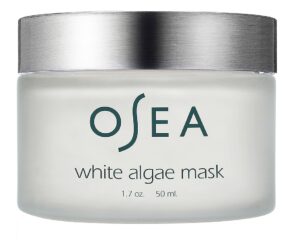 OSEA White Algae Mask does not contain any clays but instead gives my skin a boost of nutrients before applying skincare. It contains White Marine Algae, White Tea and Resveratrol to diminish the appearance of surface redness, and Mineral Peptides and Hyaluronic Acid to lock in hydration. This mask won't give you a major brightening/plumping effect if that's what you're looking for but it will feed your skin vitamins & antioxidants and leave it visibly toned.
The Red Algae Mask (normal to combo skin) removes surface impurities and minimizes the look of pores for a visibly refined complexion. Though my skin can be sensitive I would not consider it to be truly sensitive and this mask was almost a little too powerful for my skin. I can feel a slight burning so I leave it on the for the minimal amount of time (10 mins) and rinse it off. As with all masks I try to do it either in or after a shower or after a steaming session for the mask to work its full potential.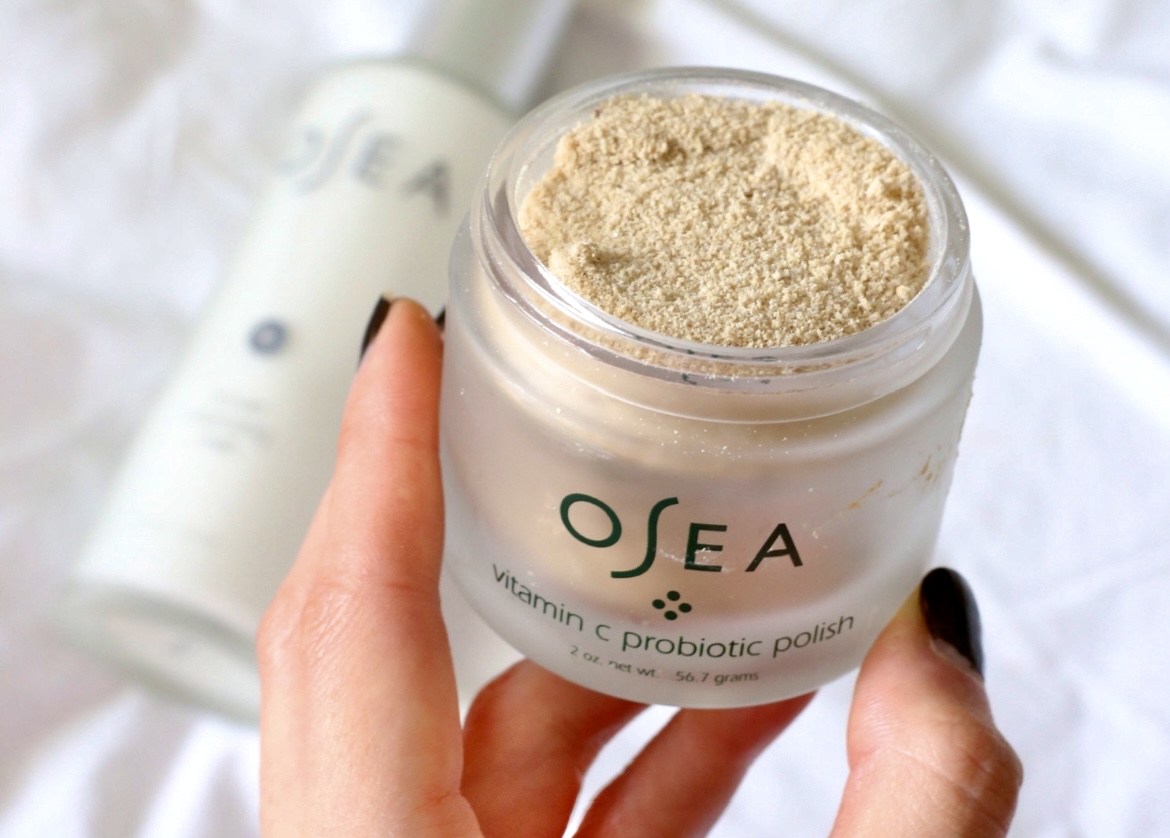 The OSEA Vitamin C Probiotic Polish provides manual exfoliation and a visible brightening effect that does not leave you questioning its effectiveness (no surprise as the first ingredient is Ascorbic Acid).
It is the first product to combine pure Vitamin C with vegan probiotics and contains Fermented Pomegranate enzymes to gently remove surface build-up, and finely ground organic Bamboo and Rice powders infused with mineral-rich Seaweeds to delicately buff away dull skin. Despite its great qualities, the OSEA Vitamin C Polish isn't one of my top favorites as the particles feel abrasive on my skin. You also need to make sure to use this product quickly as the Vitamin C will oxidize otherwise. You'll be able to tell because the color will change to a darker shade.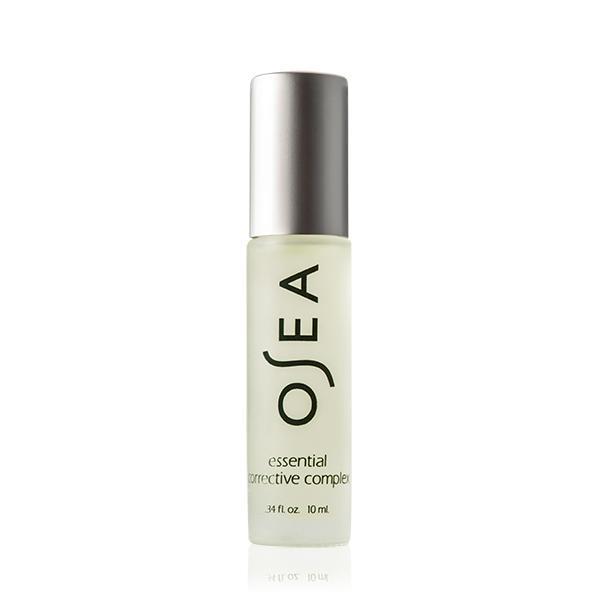 OSEA makes their very own pimple potion aka oil serum called Essential Corrective Complex. It's best used as a spot treatment not as an everyday face oil. Essential Corrective Complex contains tea tree, white thyme and juniper to deliver a non drying complex that reduces blemish-causing oils and impurities. It comes in a small rollerball applicator that tends to dispense a lot of product. I've tested Essential Corrective Complex on my hormonal zits and they seemed to help, and to get a second opinion I asked a friend who gets pretty severe pimples to test it as well and he felt that the product helped.
Use affiliate OSEA discount code OBL to save 10% at OSEA.