Strange Invisible Perfume Review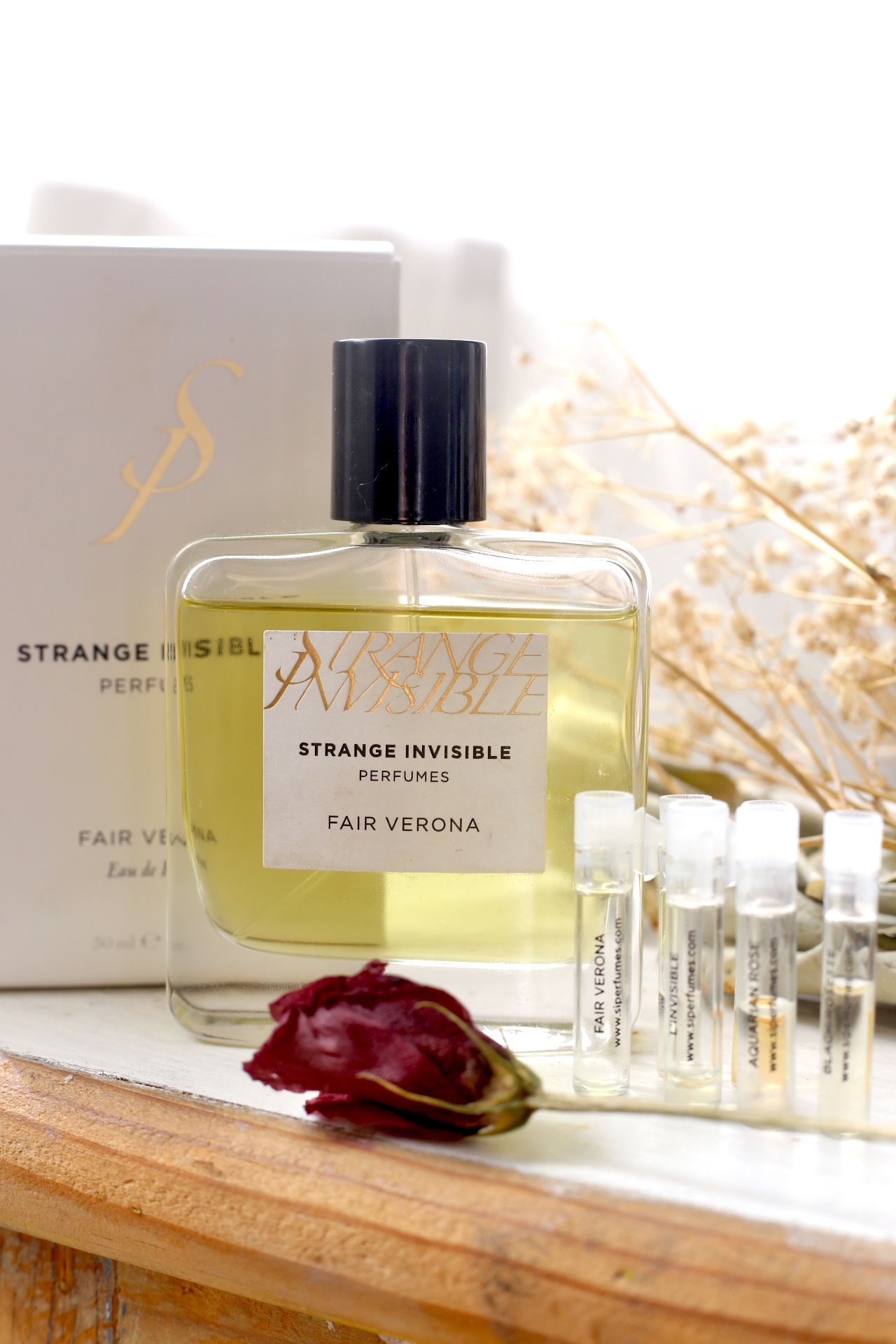 Created by botanical perfumer Alexandra Bahaloutis, Strange Invisible creates 100% natural, botanical, and hydrodistilled fragrances from biodynamic, wild-crafted, and certified organic plants. Strange Invisible never uses synthetic aromas, perfume flavorings, or isolates and all raw materials are sourced or made by their master distiller. If you're in Southern California, you can experience the perfumes in person at their store in Venice Beach, CA.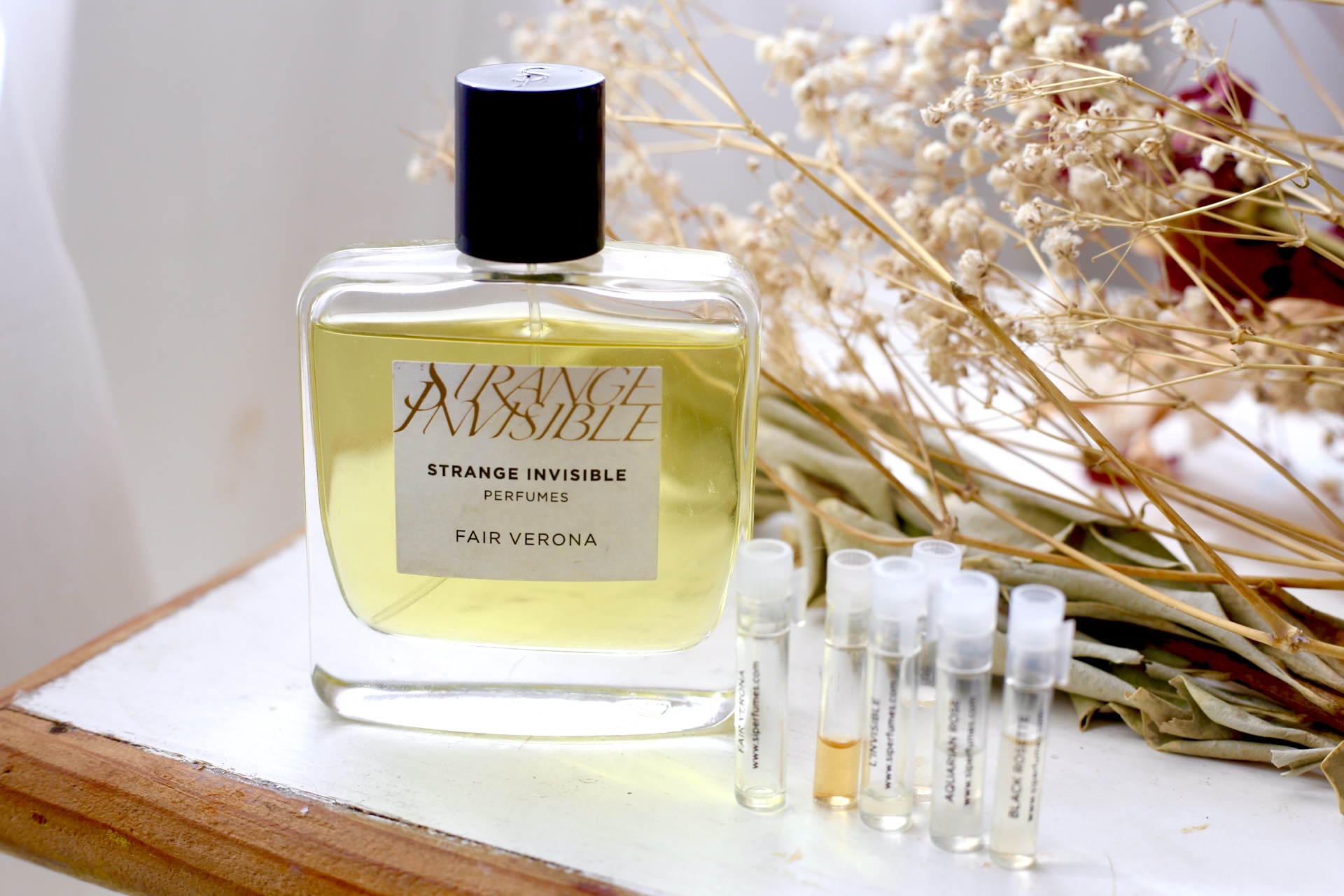 I tried several Strange Invisible perfumes and am sharing my thoughts on each below.
Overall I found Strange Invisible offered a good number of both masculine-leaning and feminine-leaning scents. Perfumes like Fair Verona, Epic Gardenia, Dimanche are distinctly feminine while Aquarian Rose and Black Rosette are unisex / masculine. They can also lean narcotic.
Strange Invisible is not a perfume line I'd recommend for natural perfume newbies, as these scents are highly unique, and for lack of a better word, advanced. If you're a clean perfume beginner, I would recommend starting off with lines like Ellis Brooklyn or By Rosie Jane which are made to appeal to the masses. If you want to venture deeper into the world of 100% natural perfumery, then Strange Invisible is a brand you should check out.
Longevity
Because these are 100% natural with zero synthetics, they won't last nearly as long as chemical perfumes. The longevity for Strange Invisible is about 1-2 hours and at the third hour and beyond it's a very faint skin scent. So consider yourself warned!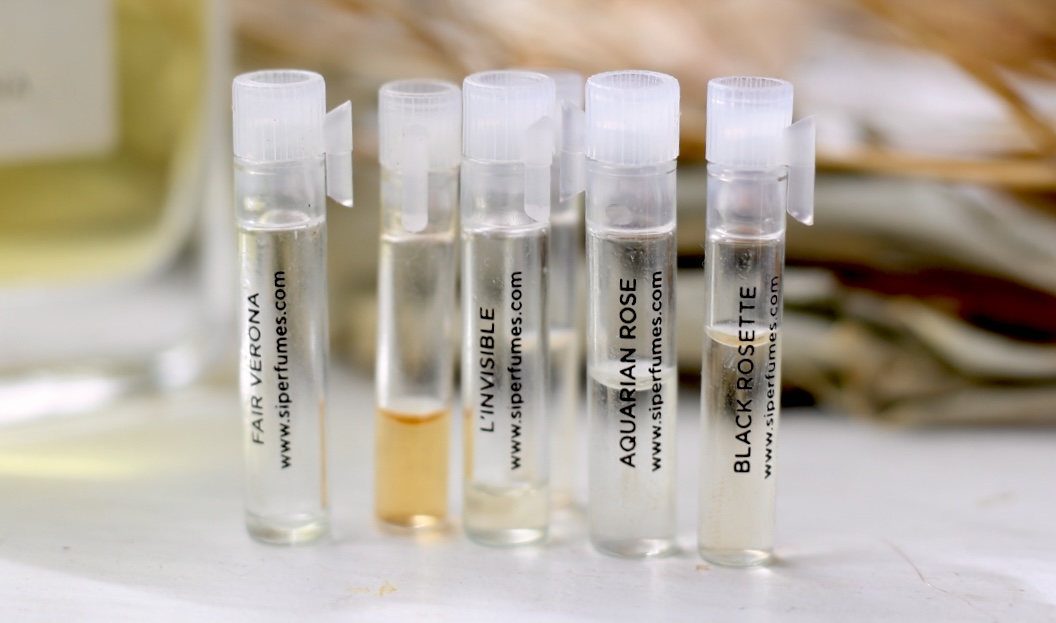 Fair Verona is a Jasmine perfume that's a heady feminine floral. I wore Fair Verona often during the summer but probably won't wear it alone during the winter without layering with earthier perfumes. Fair Verona feels bright thanks to mimosa, Bergamot and pink grapefruit, and while it does contain Sandalwood, this is not a woodsy perfume at all to me.
I had my friend, who is not a clean perfume gal at all, try Fair Verona and her reaction was that it was "too strong."
Notes: Jasmine, sandalwood, mimosa & pink grapefruit.
Dimanche
Dimanche might be my favorite from the Strange Invisible line. I'm not sure why I got Fair Verona in the full size now! Must have been because it was during the middle of summer and I wanted to smell like a garden in full bloom.
Dimanche is a honey blossom scent to me — floral yet distinctly warm, yummy and honeyed. This would be such a great scent for fall and winter.
Notes: Iris, hydro-distilled rose, honey, amber & cacao.
Black Rosette
Black Rosette and Aquarian Rose are two scents that I couldn't get on board with. I can appreciate the botanical Alchemy and creativity behind them, but these perfumes just weren't for me. If anything, they may be more suited to a man's taste as they felt like a very masculine rose. Black Rosette has a very loud, almost obnoxious opening, and overall, the scent smells like a black licorice rose to me.
Notes: Hydro-distilled rose, black tea, leather & spearmint.
L'Invisible
L'Invisible is a beautiful scent that's a warm yellow floral but it's very hard to put my finger on this one because all the notes seem to be blended together in very quiet, subtle harmony while the ylang ylang remains dominant. L'Invisible feels a bit too grown for me, but I can see an older generation appreciating it.
Notes: Amber, oakmoss, ylang ylang, hydro-distilled rose & lemon