How I Landed a Job in Switzerland as a Foreigner with No Work Experience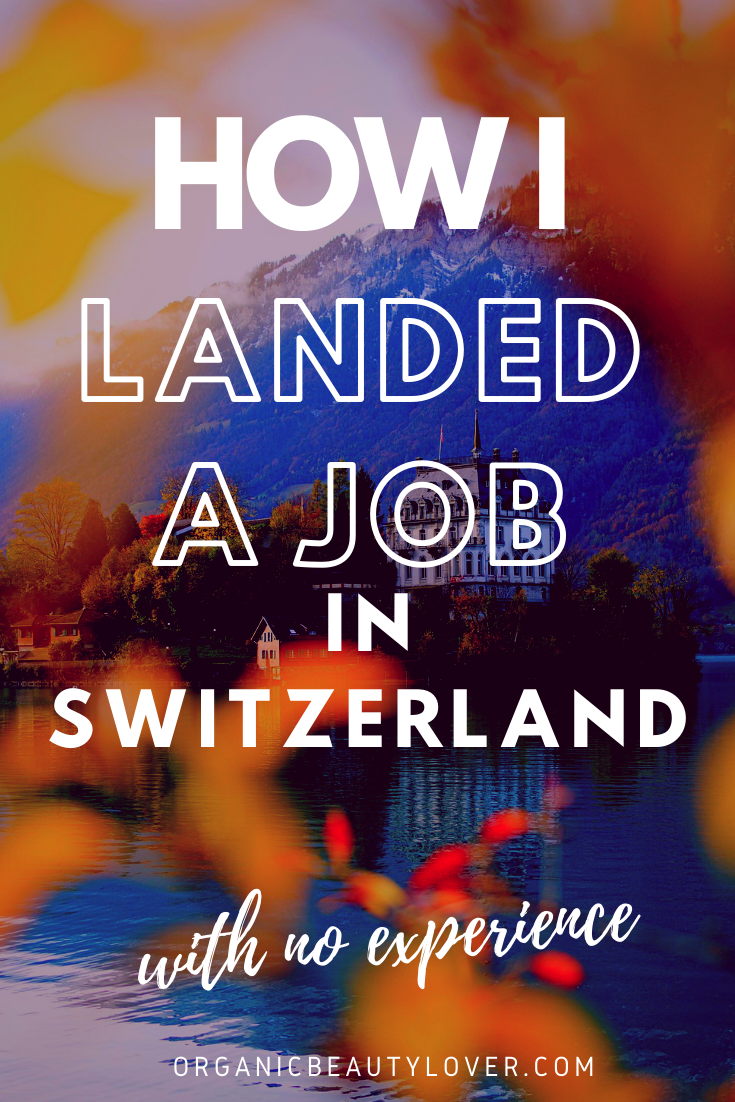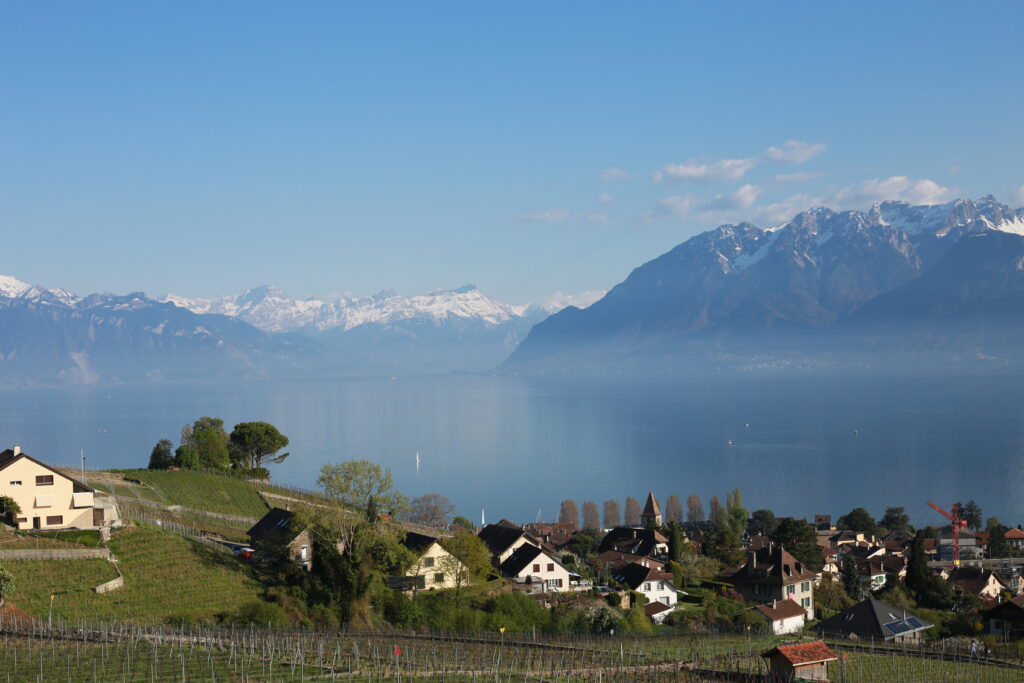 Finding a job in Switzerland isn't easy, and if you're not a Swiss or EU citizen or exceptionally skilled in finance, trading, IT or international relations, it's even tougher. I wanted to share a very real and in-depth account of my journey on how I landed my first job and started my career in Switzerland as a fresh graduate from America with no work experience (aside from internships). I also wanted to share the various interview processes I went through, which varies from company to company and ranges from casual to highly formal. Most recently, I interviewed with UBS Zurich. Please remember my experience is unique to me and my personal circumstances and everyone's experience is different. If you're looking to work in Switzerland, I hope you'll find useful tips and information to help you find a job in a country with some of the highest-paying salaries. 

my background
First though, let me tell you a little bit about my history with Switzerland and background. I've lived in five cities across Switzerland (St. Gallen, Zurich, Lugano, Geneva and Nyon) across three regions (French, German & Italian).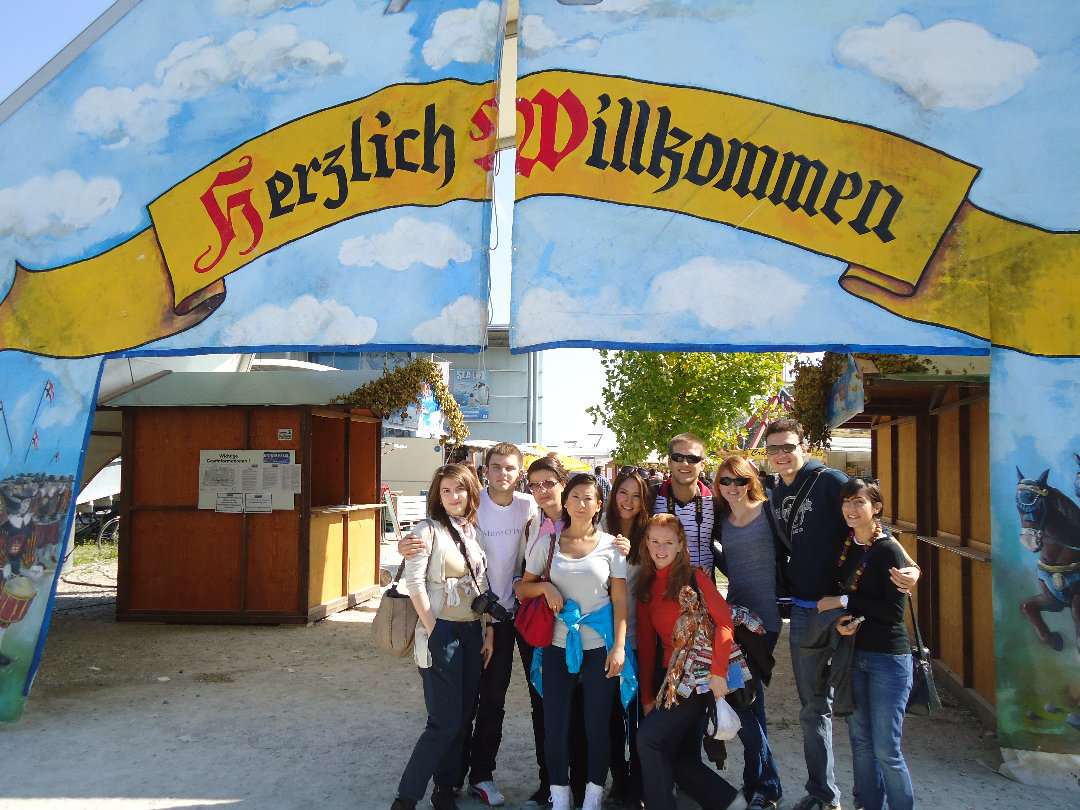 My educational background is a bachelor's degree in Business Administration from the University of Southern California and I completed a semester in International Business at the University of St. Gallen in Switzerland, a well-known business school in German-speaking Europe.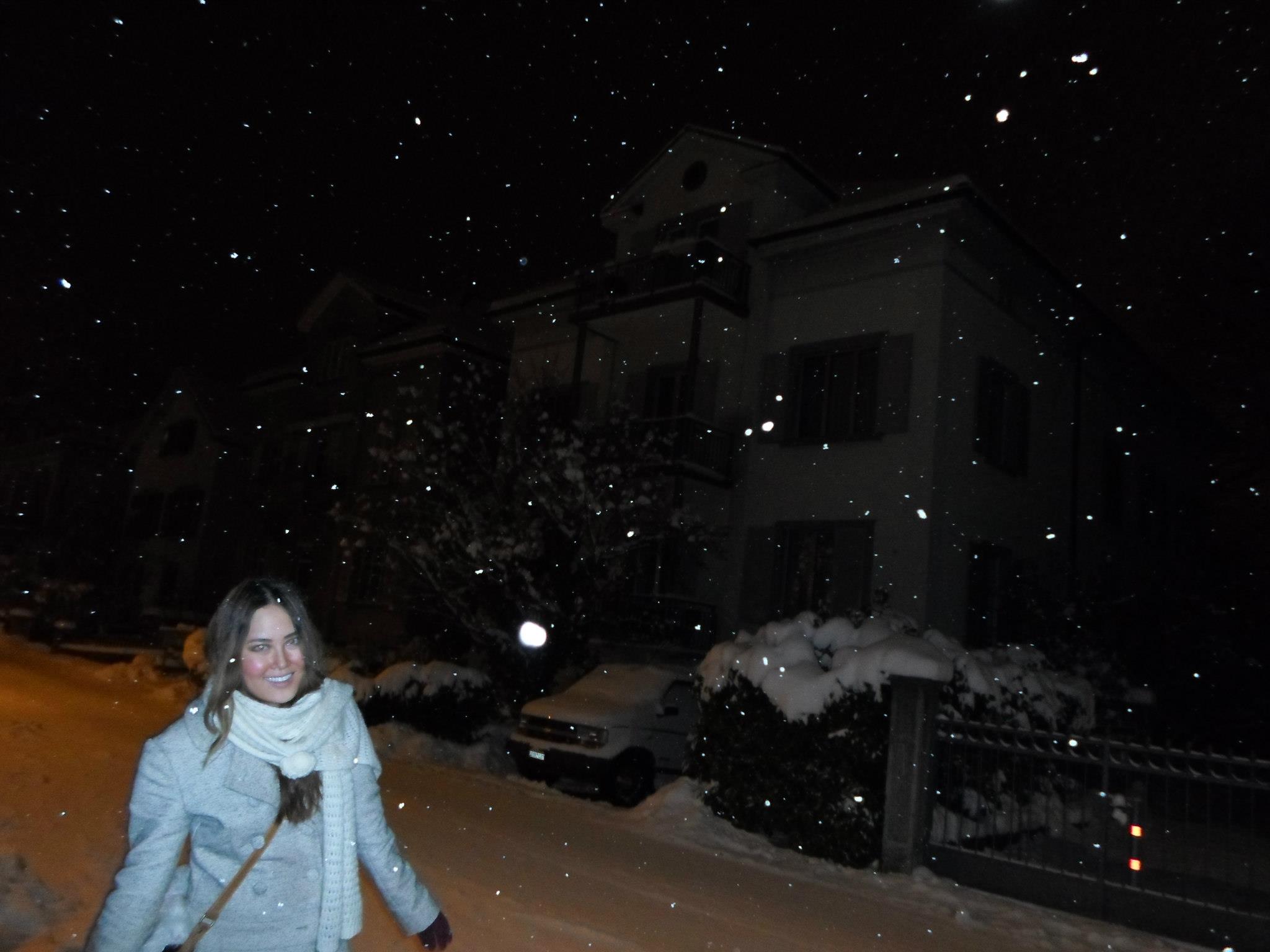 Me in front of my St. Gallen apartment while attending HSG
This one Swiss university was the only Swiss looking line on my resume when I first started applying to jobs. I didn't speak French, German or Italian when I first moved abroad. All I had as work experience on my resume (curriculum vitae or CV in the French-speaking region) were a few internships at multi-national companies like NBC and Four Seasons and a student worker job from my university days.
So that's me in a nutshell when I first arrived in Switzerland. Keep in mind that without language skills it will be very difficult to find a job. Europeans are multi-lingual and are brought up being exposed to and learning tons of languages – speaking five languages for a European is very normal. It's like that part of the brain is activated and exercised from the moment of birth til death while Americans can get by as monoglots for their entire lives.
my first mistakes
I made the mistake of applying to customer service jobs when I first started applying thinking this would be the easiest to land. Nope! All customer service jobs in Switzerland require candidates to speak English, French, and German at the MINIMUM and maybe even Italian and Swiss-German depending on the company. Some foreigners do seem to land a job not speaking any of the local languages, but that's due to a special mix of luck, timing and experience, and not everyone gets so lucky.
Whichever region you're trying to find a job in Switzerland, you'll need to start learning the local language – for me that was French. I even faked being fluent to land my second job in Geneva! Fake it til you make it folks. (I was still conversational at the time, so it wasn't an enormous lie, but I hadn't reached fluency by that point). Learn French or German and you'll find that your scope of the job market will significantly widen and more opportunities will open up.
My other mistake was that I applied to companies that weren't a great fit for me, because I was desperate for any work experience. For instance, I went through a phone interview and then a 3 hour in-person interview with 3 different people at Caterpillar, a company that manufactures: construction and mining equipment, diesel and natural gas engines. Just for a spot in a yearlong graduate program. That interview was exhausting and I was underprepared, so naturally I didn't get that job (they sent a sweet letter by mail letting me know). Graduate programs are for recently or just graduated students and usually last a year. Companies hire people they'd like to keep once the graduate program is over as permanent employees. They do, however pay well and are highly coveted. Cargill, for instance, pays their graduate program participants at least CHF 90k/year.
i had to intern first before getting a real job
It seems I had to gain my first work experience in order get my first work experience – very Catch 22. As a foreigner, with limited language skills and no work experience, that meant I had to resort to finding an internship. And I volunteered- so that's 2 Swiss experiences on my resume already. I would intern for a natural beauty company Monday, Wednesday and Friday, and I would go to UNICEF's headquarters on Tuesday & Thursday to volunteer as a receptionist.
Thankfully, very minimal French was required to volunteer as a receptionist for UNICEF & they relied solely on volunteers to man their reception desk. I would welcome guests in French, call the person they were there to meet, and take people's orders for cute UNICEF merchandise.
My interview for the internship with the natural beauty company was very informal. I met with the founder at Boreal Coffee Shop, one of my favorite coffee shops in Geneva, and chatted about my love for natural and DIY beauty – and of course nailed that interview! Let this be your sign to work on your passions because the main reason I was hired by this company was that I had started a Geneva lifestyle blog thanks to my love for writing and community (and loved beauty of course).
getting hired in Switzerland
After gaining two sort-of work experiences, I started applying to real jobs after my internship ended and was able to land an interview for a sales job with a multi-national travel and hotel company. I went through the initial phone interview then had a pretty standard and relaxed in-person interview at their Geneva office with two women who were.
At the same time I had also applied to a Human Resources Branding internship with a dream company, Richemont, which owns several of the most prestigious names in the luxury industry including Cartier, Van Cleef & Arpels, IWC Schaffhausen, Jaeger-LeCoultre, Panerai, Piaget, Vacheron Constantin, Montblanc, and Chloé. The Richemont Headquarters are in the countryside of Geneva and the building is large with dark glass panels and a very minimalistic interior. When you enter you walk down this large empty corridor to reach a black reception counter, and then you walk to, you guessed it, a black elevator which takes you to the different floors of the building. Everything screams understated luxury.
It was a typical rainy, grey day on the day of my interview and I wore my best interview outfit and black Chanel pumps to impress. It turns out I did manage to impress the interviewer lady, who would have been my boss, with my enthusiasm and French skills because I received that coveted you're hired email. Unfortunately with $60k of student debt that was only getting bigger each month due to interest and a crazy high principal amount, I had to turn down the low paying, three-month Richemont internship for a permanent position with The Travel Corporation. I'll never know, but if they were going to hire me after that internship, my career would have taken a MUCH different turn and I probably wouldn't have written this article. So I'd like to think it was a good thing I turned down that internship.
getting hired, again, in Switzerland
I was so happy to land my first real job in Switzerland, at age 25 I seriously thought I would be completely content to stay in that one job until I retired. The naivete! That's not to say I didn't enjoy my job there. Aside from office politics I loved working in a multi-cultural environment with so many people from around the world – United Kingdom, Greece, South Africa, Australia, Peru. We went on company outings to ski resorts like Chamonix and had Christmas parties at Hotel d'Angleterre, one of the hotels the company owned.
Seven months into that job, we found out that they were moving their sales division back to the UK as it was a British company after all. My imminent redundancy was disheartening, and I found myself having to start the job search all over again. It just so happened that a job opening turned up that all expats, from the ones who worked in high-level positions at Proctor & Gamble to all my expat colleagues at my current office, were eager to apply to. I remember we were all chatting with each other about applying, and I distinctly remember meeting people at Les Voiles including a marketing manager at Proctor & Gamble who said he applied for the job and couldn't even hide his shock that I, a 25 year old, landed the job.
The first round of that job application process involved a hands-on test. They asked applicants to create an advertisement marketing themselves, and I went above and beyond and created a website. It caught their eye and I got a callback and went on the next round, an in-person interview. With plenty of interview experience under my belt, I breezed through it and got a callback for the third round. This was a complicated and involved in-field test that would test a number of skills including how fluent you were in French.
Needless to say, I attempted to go from conversational to fluent in a week, and while that didn't work out, it was enough. I eventually became fluent over the years on the job and living in Geneva. The entire interview process from initial application to getting hired lasted over a month and it was nerve-wracking to say the least. I had to fight tooth and nail at the very last round because they basically confided in me that while they wanted to hire me they didn't want to for xyz reason. And well, if you've been with me on my Instagram, you know the rest. Come find me and my Swiss adventures @organicbeautylover.
interview with UBS Zurich
I've been working out of Los Angeles since last year, but I recently cold-applied to UBS Switzerland in Zurich this year out of curiosity, and to my HUGE surprise, I got an email from their recruiting department. I picked one of the two time slots they offered in the email (which was actually in the middle of the night for me in LA) and had a video Skype interview that lasted about an hour.
This was not an easy interview and I didn't expect it would be – it's UBS the most prominent bank in Switzerland after all! It was marketing technical question after technical question, and I winged some of the answers to the best of my ability. Sadly, I knew from the start I wouldn't be able to seriously interview for the position because there would be multiple in-person rounds that involved test cases and presentations, so I bowed out. And while Zurich is an amazing city that many people prefer over Geneva, I would not want to move there because feeling integrated where I live is very important to me and without being able to speak German or Swiss German I know that I would never feel like I truly belong. They did say they look forward to receiving my application again in the future.
But what I learned from this experience is that cold applying CAN work! Up until this point, I thought getting hit by lightning would be more likely than having my resume noticed in a database. Perks of living in a tiny country I guess.
other Swiss job search tips and lessons
Here are some other job search tips:
Working with Swiss employment agencies can work, but from my personal experience and others I know, they are a waste of time and recruiters are just trying to reach quotas.


I found my jobs through LinkedIn and Indeed.ch (these two are the best job search sites for Switzerland in my opinion). You could also try searching through Anibis, EnglishForum and Facebook groups that are for job seekers in Switzerland and expats.


Most Swiss jobs are never advertised which means networking is important. While networking never worked for me, and I suck at it anyways, this could be the ticket to finding a job. Most Swiss employers want to hire someone that one of their employees knows and can recommend, so it doesn't hurt to make friends who can submit your CV for you when a position opens up at their company.
other job search stories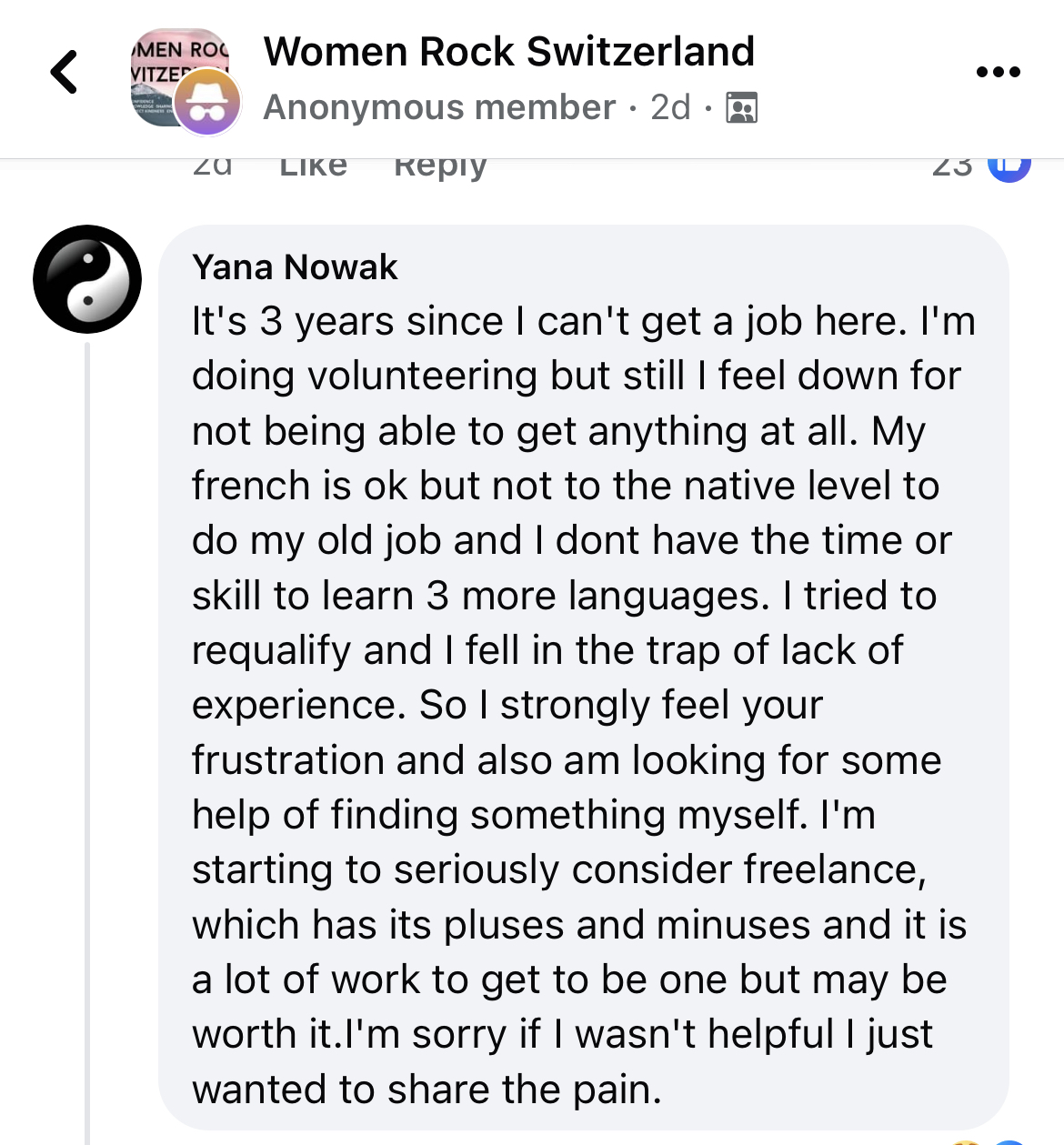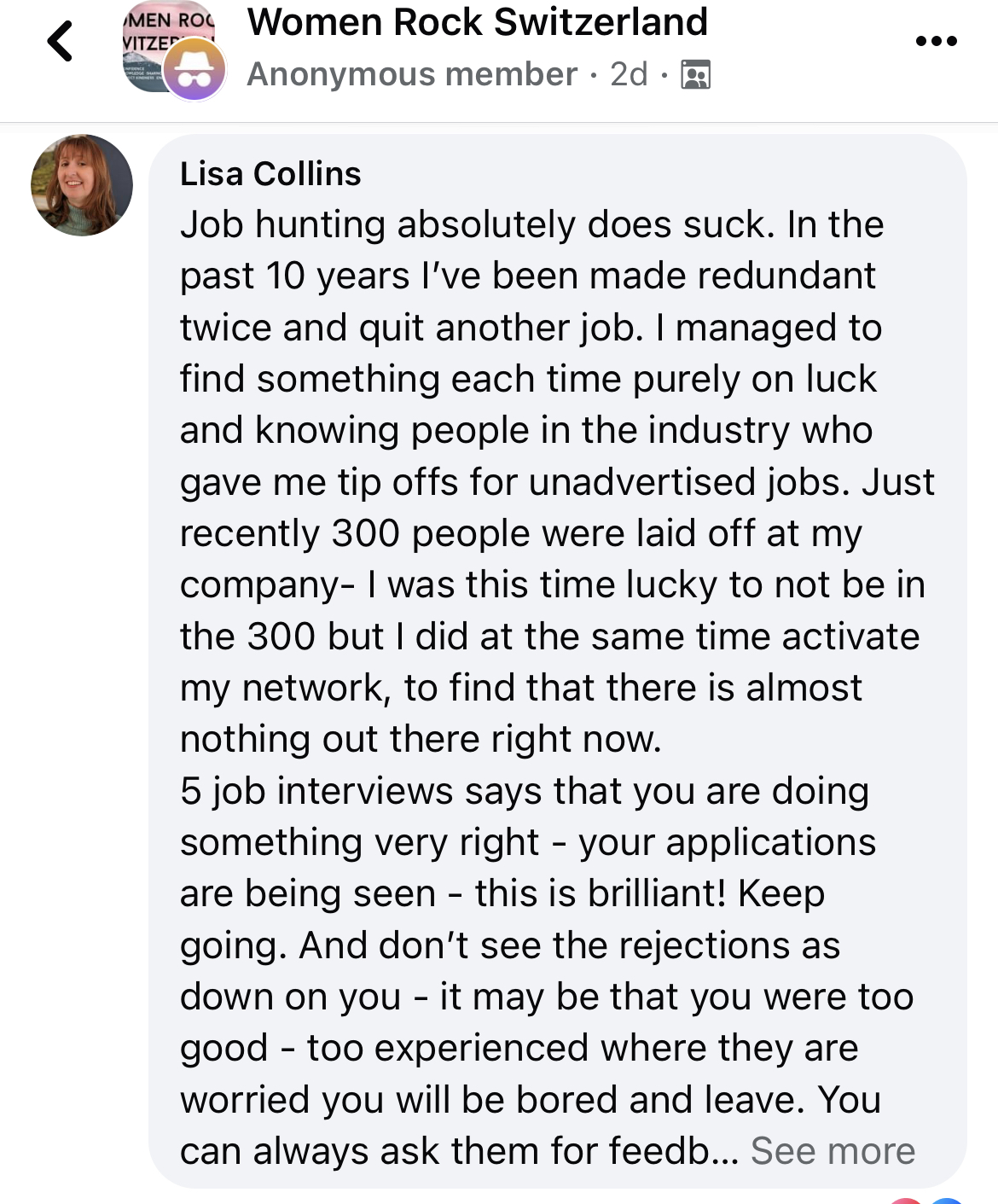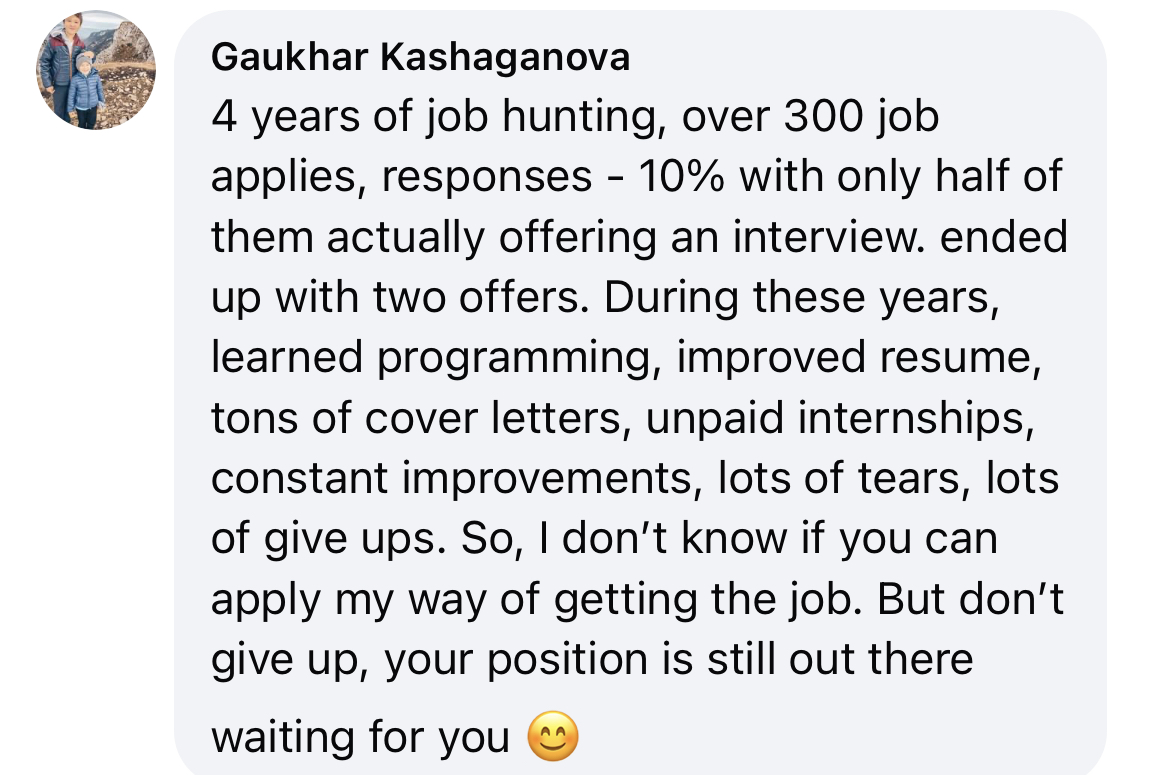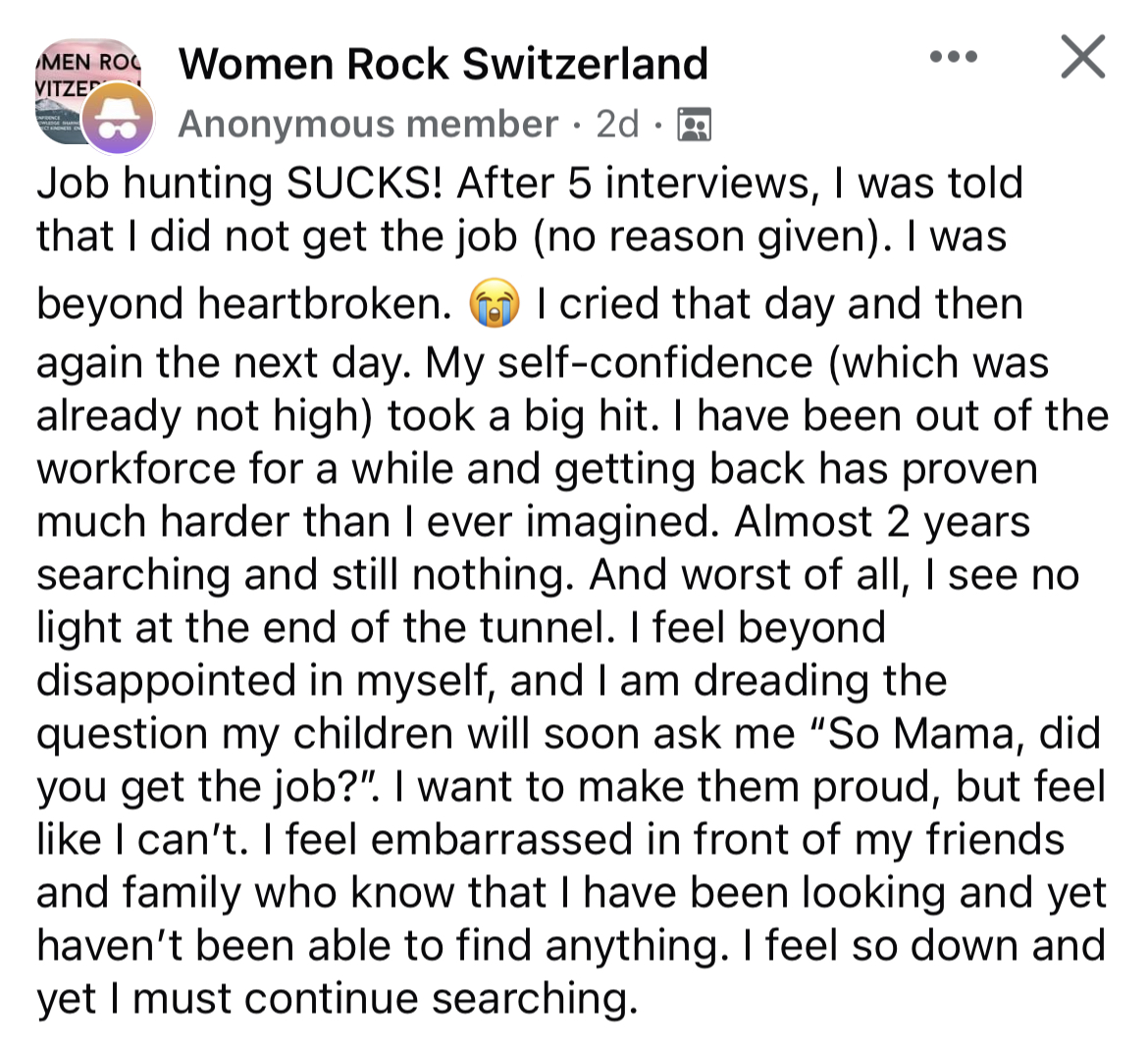 racism in the Swiss workplace
Let's touch on racism in the Swiss workplace as a POC. Racism is very much alive in Switzerland as it is in any other European country and all countries in the world. While some POC haven't had to experience racism in the workplace, that doesn't negate the fact that many others do. (So if you're the former, let me just say that your one-lived experience doesn't speak for millions of others.) A lot of people (not all) you'll come across in Switzerland are simply ignorant, have lived in homogenous countries their whole lives and have rarely ever been exposed to diversity.
While I have had to face micro-aggressions constantly in the workplace from people who don't even realize what they're doing/saying is influenced by their implicit bias, there's one incident of blatant racism I recall clearly. This was by Guisella Capitaine-Ruales who was the Finance & Administrative Director at The Travel Corporation in Geneva, Switzerland at the time. This so-called "professional" made slanted eye gestures at me in the workplace to mock the fact that I was Asian. I brought this up with my supervisor, who defended her, but now I know that I was being gaslighted and I should have taken it up to the top.
If you have to deal with micro aggressions or racism in the workplace (or anywhere else) and you're not in a situation where you may be endangering yourself, PUT THEM IN THEIR FUCKING PLACE. I am so glad I've reached a level of financial independence where I never have to deal with misogynistic, bigoted bosses, ignorant coworkers and annoying asf people in a Swiss workplace again.