How to Rent an Apartment in Switzerland: A Complete Guide 2023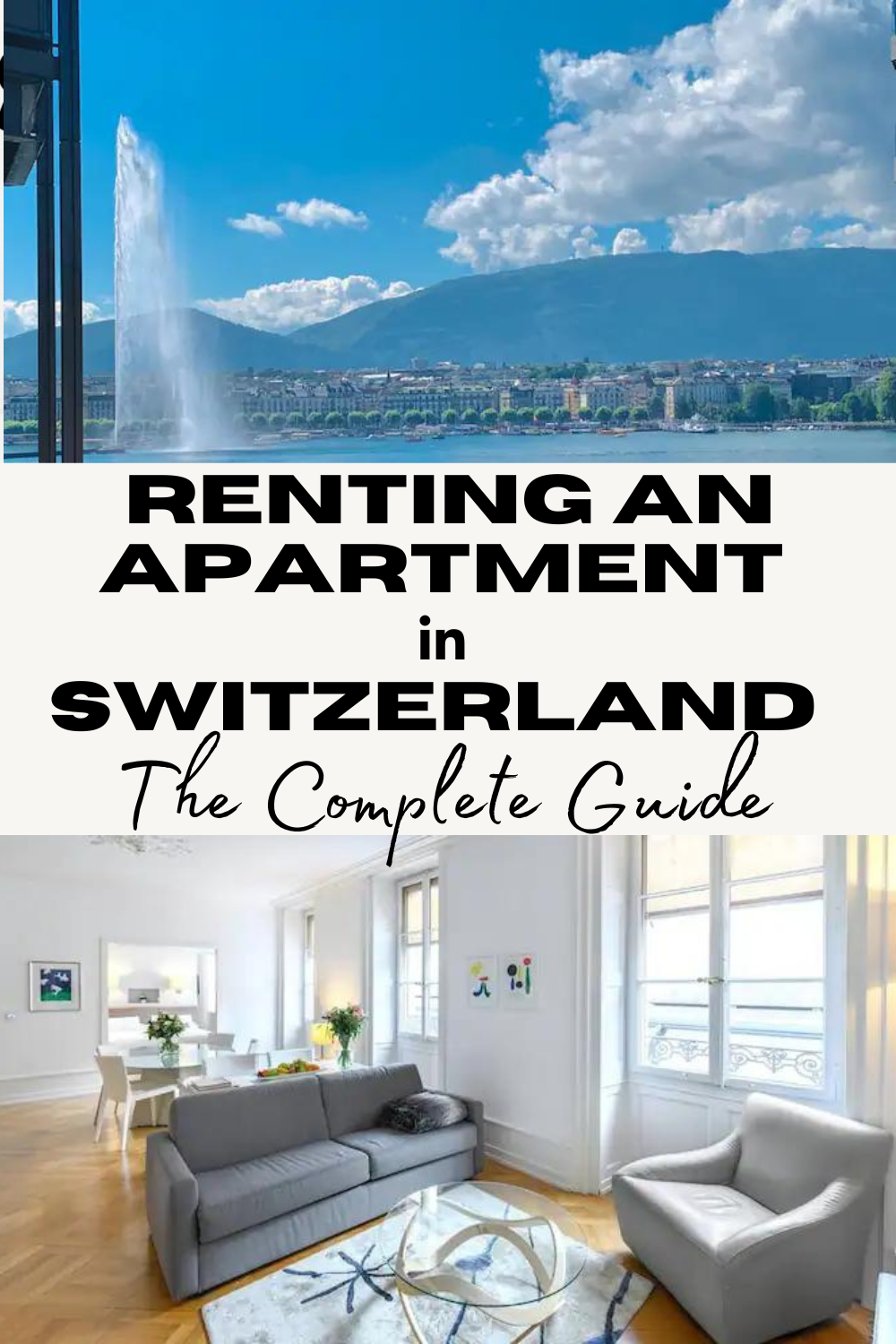 Once you know you're moving to Switzerland to start your new life, the next biggest task is to find a Swiss apartment to rent. And it is nooo easy task. Finding an apartment to rent in Zurich and Geneva is notoriously difficult due to the housing shortage in large Swiss cities. There's more people looking and not enough apartments available, with the percentage of freed up apartments at any given time being less than 1%. In fact, it's quite common for the Swiss to rent their apartment for decades, all the way into their retirement years. Combine that with Swiss society being one of the largest aging populations in the world, the ability for young professionals and students to find Swiss housing is greatly hindered. This guide to Swiss apartment renting aims to demystify the rental process in Switzerland. You'll learn the ins and outs of where to look, how to apply, how much rent is in Switzerland and what to expect (plus some personal insight) in this guide to renting Swiss apartments.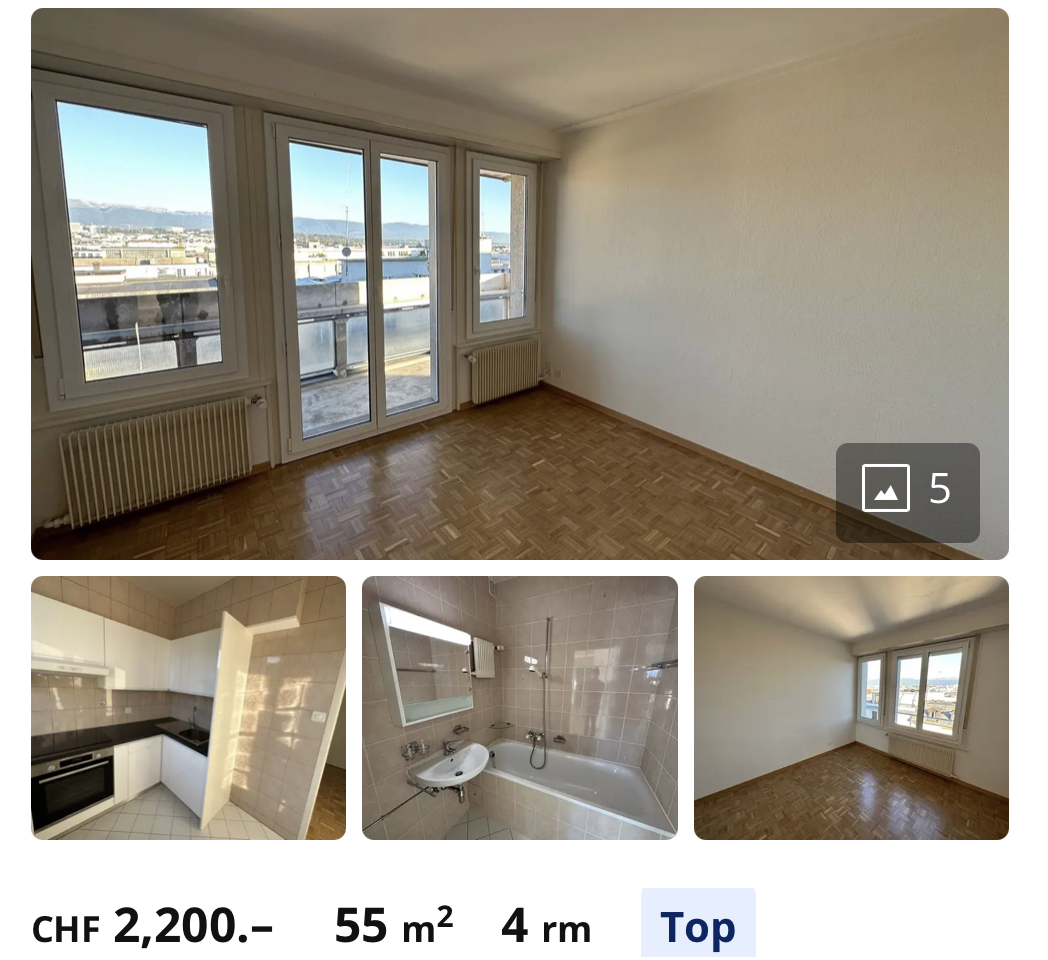 A little about me and why I wrote this Swiss housing guide: I'm Andrea, a Swiss-American who has lived in Switzerland for more than decade and rented in 5 cities across the French, German and Italian regions. I put together this guide for my younger self, because I wish there something like it when I was trying to find an apartment in a new city. I hope it helps newly Swissed students and expats in their renting journey.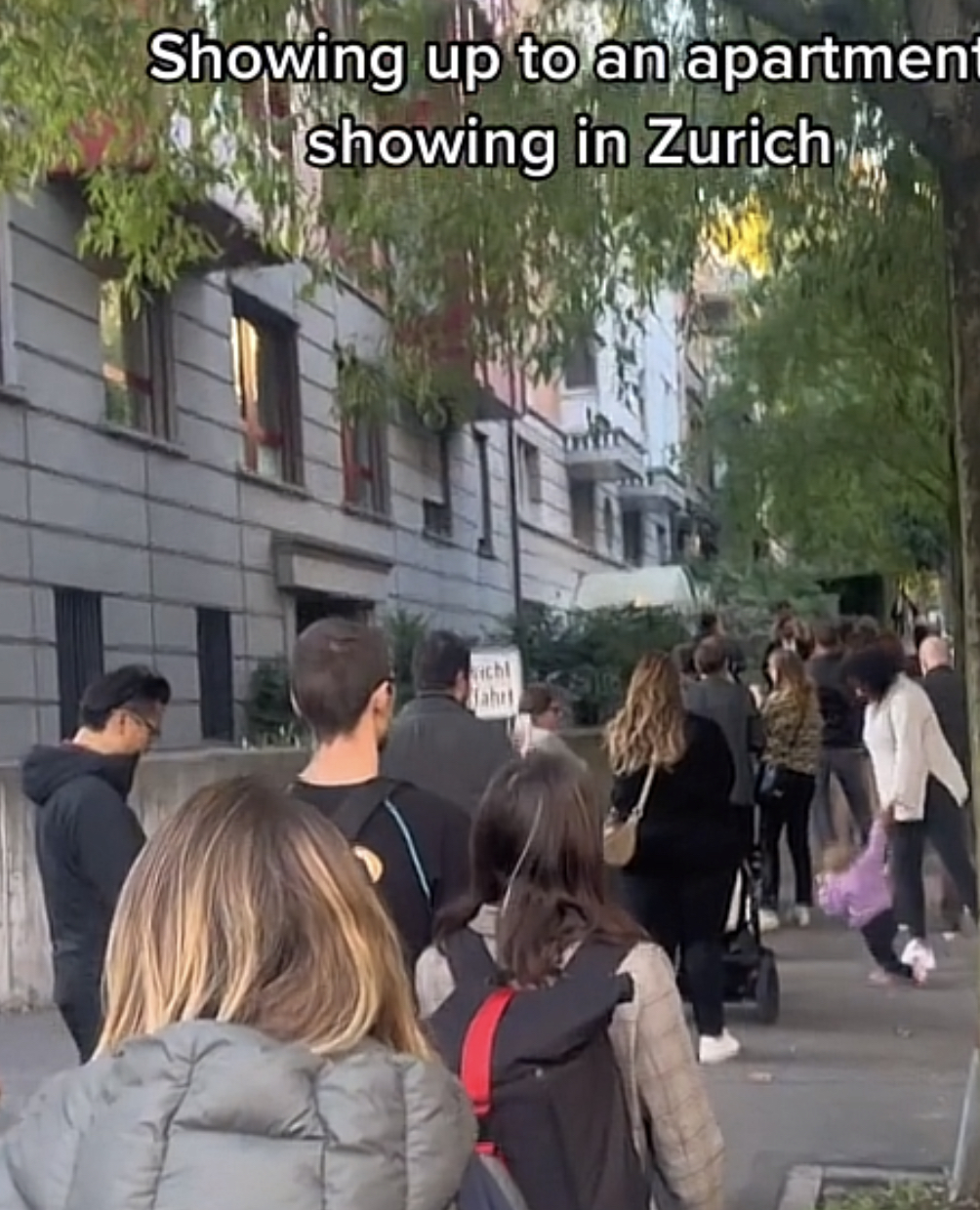 Everyone here knows how difficult it is, yet there's very few resources online that don't sound like they were written by a robot. Which I get. It's not exactly the most interesting topic to write about. Let's not even talk about how your Swiss landlord can be a total nightmare! *cough* greedy *cough*
I hope this guide to renting in Switzerland helps, and if there's anything you'd like to share to help others, please do write in the comments below.
Step 1: Look Online
Chances are you're going to Switzerland (or have just moved) without having much of a network here.
The easiest way to find an apartment is for someone you know, who's leaving their current place, to transfer their apartment directly to you.
When tenants leave an apartment, they're able to put forward one or more new tenant applications to the landlord.
Landlords tend to prefer this as it takes all the work out of posting the rental property on a portal, scheduling viewings and responding to queries.
Locals in Switzerland usually procure an apartment through someone they know, whether it's a work colleague, a friend of a friend, or family member.
Switzerland being such a small country, jobs, apartments and such are often transferred via one's network without ever being posted publicly. It's like a game of musical chairs  – but the societal version.
Still, there are a number of ways to look for a rental apartment in Switzerland:
Apartment search websites
Social platform marketplaces
Hiring a relocation service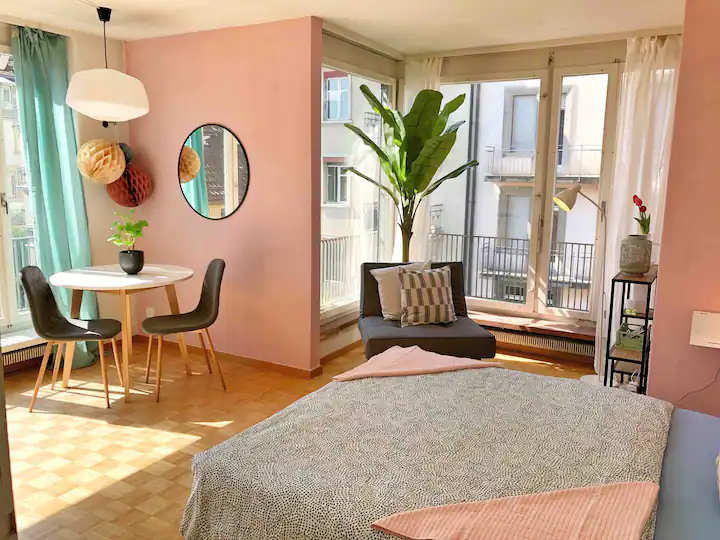 Online Property Portals
The rental property websites have apartments listed directly by real estate agencies.
Homegate
Comparis
Flatfox
Homelike
Immostreet
Immoscout24
UMS
Homegate and Immostreet are some of the most popular. This is also the most difficult way to land an apartment in that your chances of being selected are slim.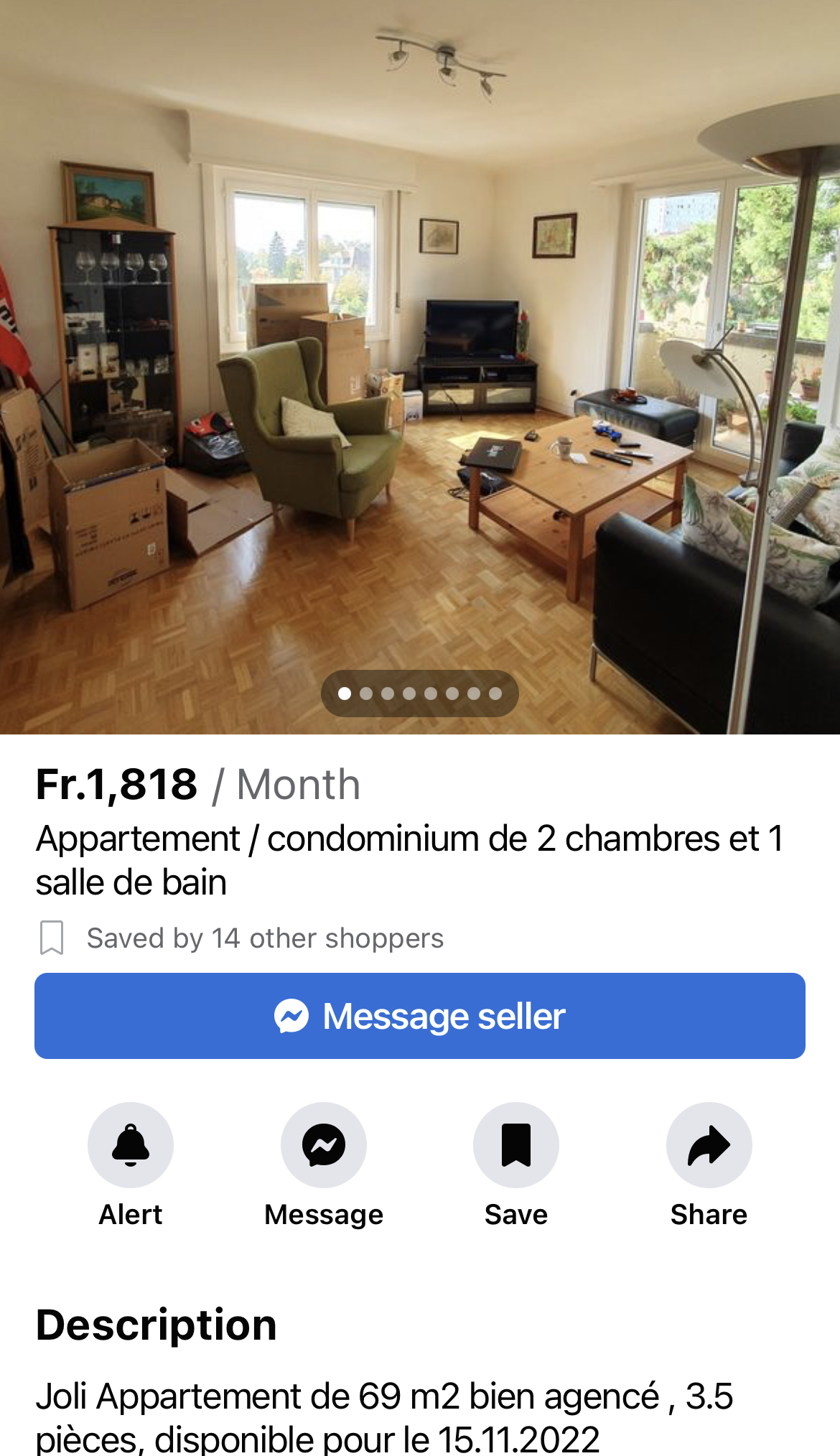 Marketplaces on Social Platforms
People are constantly moving in and out of apartments, though it does tend to slow down in the summer and winter holidays when people are away for vacation.
They will often post on Facebook marketplace or Anibis (Switzerland's version of Ebay) to either find subletters or completely transfer the apartment over to someone new.
Tip: Apply immediately if you see something you like
Swiss apartments get snatched up before you've even had a chance to find them or hit send on your message. As soon as someone posts they're leaving their apartment, rest assured they're receiving dozens of messages as soon as they hit publish.
If you see an apartment you like, don't waste a second in applying. It's a race and the fastest win.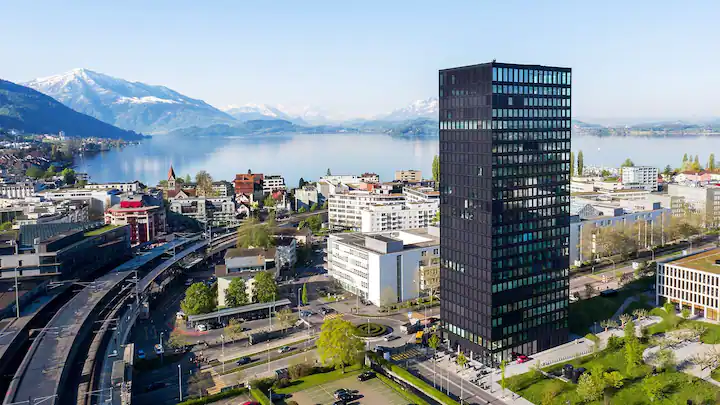 Hiring a Relocation Service Company
Not many people opt for this route, but for those who don't have the time to scour the web, write messages and attend viewings, hiring a relocation company will take all the work out for you.
This naturally doesn't come free, so you would need to be willing to pay whatever fee the company requires. Sometimes it can be the first month's rent.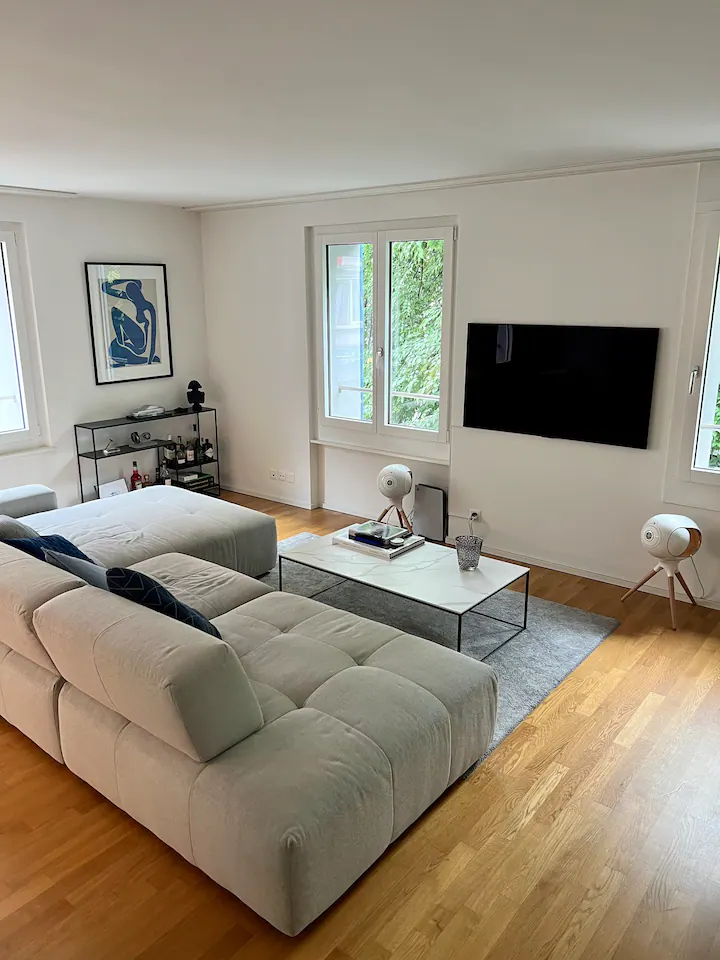 Step 2: How to Apply for Rental Apartments
An impeccable rental application can make all the difference when looking for a Swiss apartment.
There is no room for mistakes in Switzerland (as you'll soon find out) and it's imperative that you meet all the requirements of landlords and give them all the correct information. Precision is your friend in this country.
Applying for apartments in Switzerland is akin to applying for a job. All landlords and subleasers will require your application to include various documents including:
The application form from the landlord or agency
Copy of ID / work permit
Salary slip for the last 3 months
Extract from the local debt collection register
In Switzerland there's no such thing as a credit score. Instead, you provide an official document showing your debt status from the local debt collection register to prove you have no outstanding debts.
In German it's called Betreibungsauszuges and in French attestation de non-poursuites.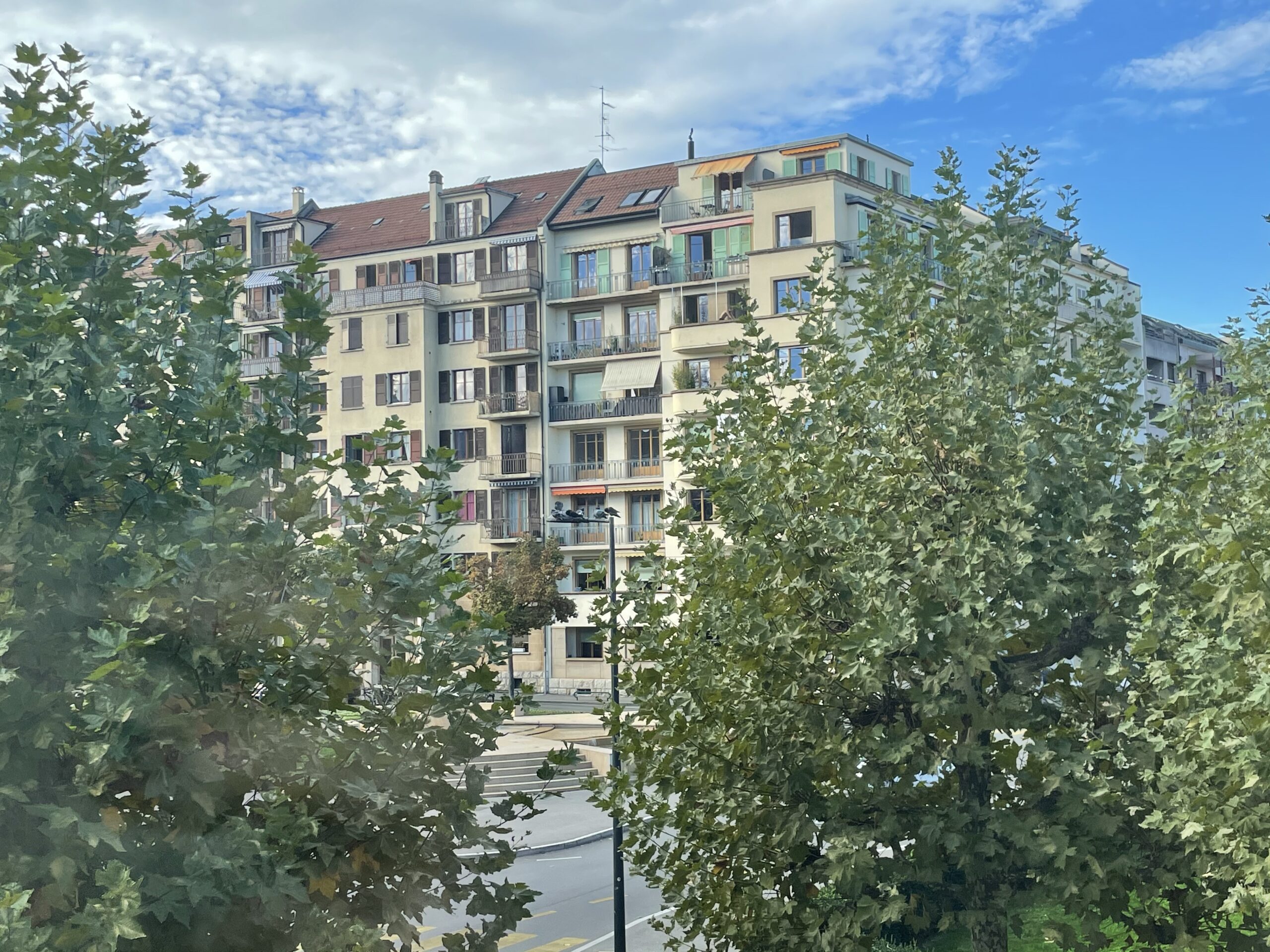 Tip: Including a personal letter to your application can help
While I may never know, I feel that adding a personal letter to my rental application helped me get selected for apartments.
It's basically like a cover letter for a job, but explaining who you are, why you're interested in the apartment and why you would be a good tenant and neighbor.
Landlords can receive a hundred applications for one apartment, especially if it's a nice one, so going the extra mile helps yours stand out.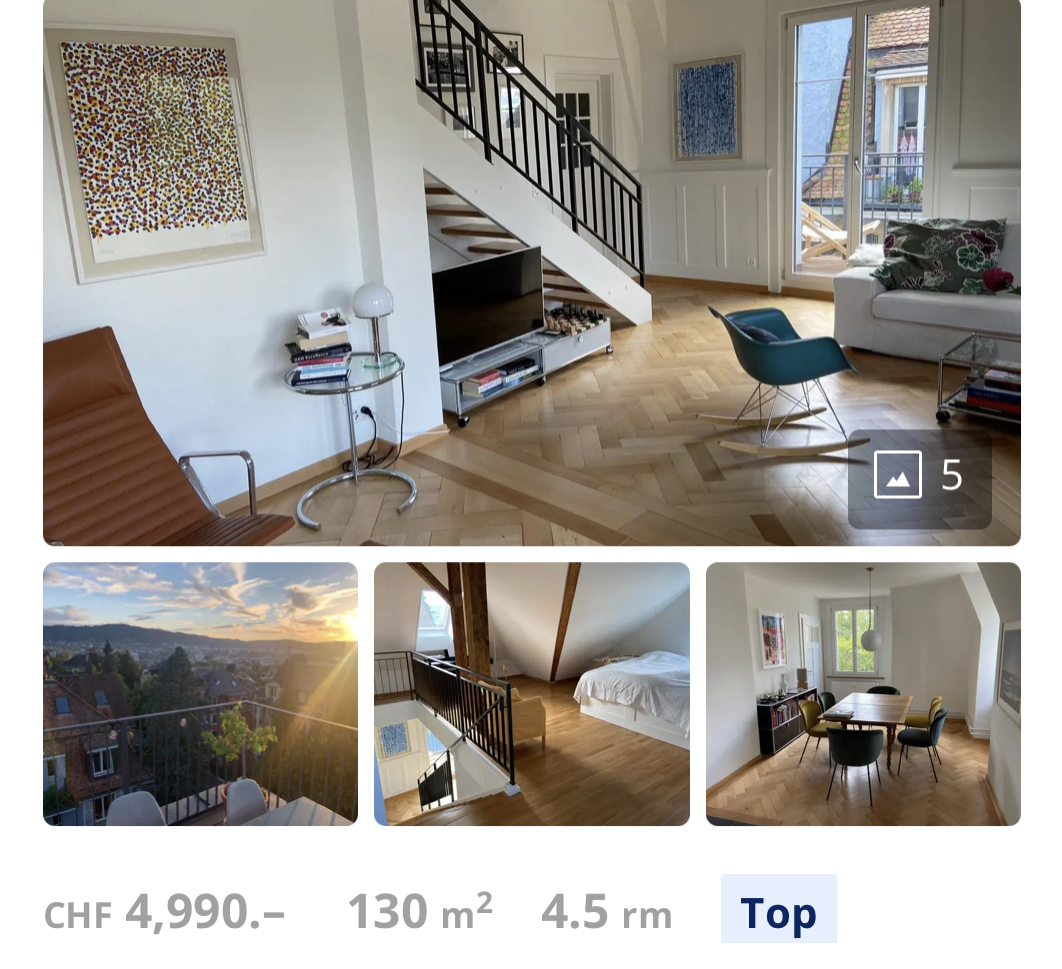 Zurich Apartment Rent (How Much Rent is in Switzerland)
The cost of renting can vary greatly depending on whether you're:
In a small city, big city or village
In the city center versus out of the city center
Number of bedrooms
Old or recently renovated
An apartment in a smaller town like Zug instead of Zurich, or even neighboring Germany (France in French Switzerland), will be more affordable,  BUT there's the added time and cost of commuting.
Or, if you work in Geneva, to find more affordable housing you can live in the outskirts of Geneva city like Mies, in a neighboring town like Nyon, or the next biggest city 45 minutes away Lausanne.
Many people also choose to live just over the border in French cities like Ferney Voltaire. There's an extra layer of complexity, though, as you're technically a resident of France, and all admin and taxes must be done under French rules.
If you prefer to live right in the city, then you might wonder which neighborhoods are best. Switzerland is very safe so you don't need to worry about accidentally living in an unsafe neighborhood. Each neighborhood does have its own characteristics and vibe. Certain parts might be grungier than others, and some areas are livelier with lots of university students while others attract families with young kids.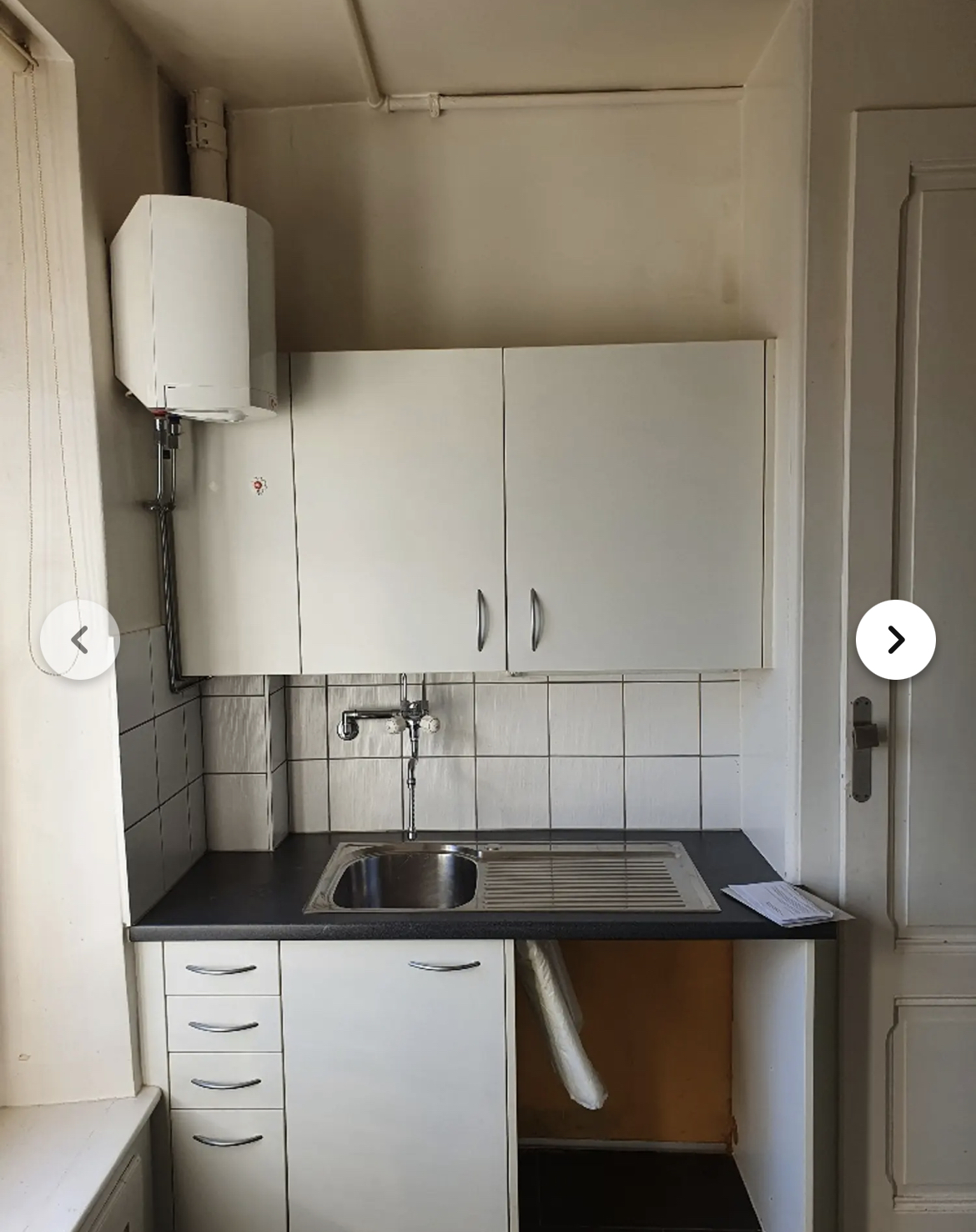 There's plenty of very old apartment buildings in Switzerland that have terrible units like the above photo depicts. While not unlivable, you can tell these apartments haven't been renovated in decades.
Many landlords never bother to renovate because they know people are desperate to find housing and will rent as is.
Swiss apartments don't have in-unit laundry like in the US. They're communal, down in the basement, and sometimes, each tenant has an allotted time slot for when they can do laundry. And if you don't stick to your time slot, your victimized neighbor WILL complain to the landlord.
Generally speaking, if you're a single person looking to rent a normal 1 bedroom apartment in Zurich or Geneva you're looking at a range of CHF 1700 to CHF 2500. A studio is a little more affordable but not significantly.
Cost to Rent a Room in Switzerland
If you're looking for a room in a flatshare, the cost can range from very cheap rooms at CHF 600 to luxury apartment rooms at CHF 2000+ with most rooms falling in the CHF 900 to CHF 1600 range.
The best place to find a room is to look for posts in Facebook marketplace, the classifieds section of expat social networks like glocals or expat groups on Facebook.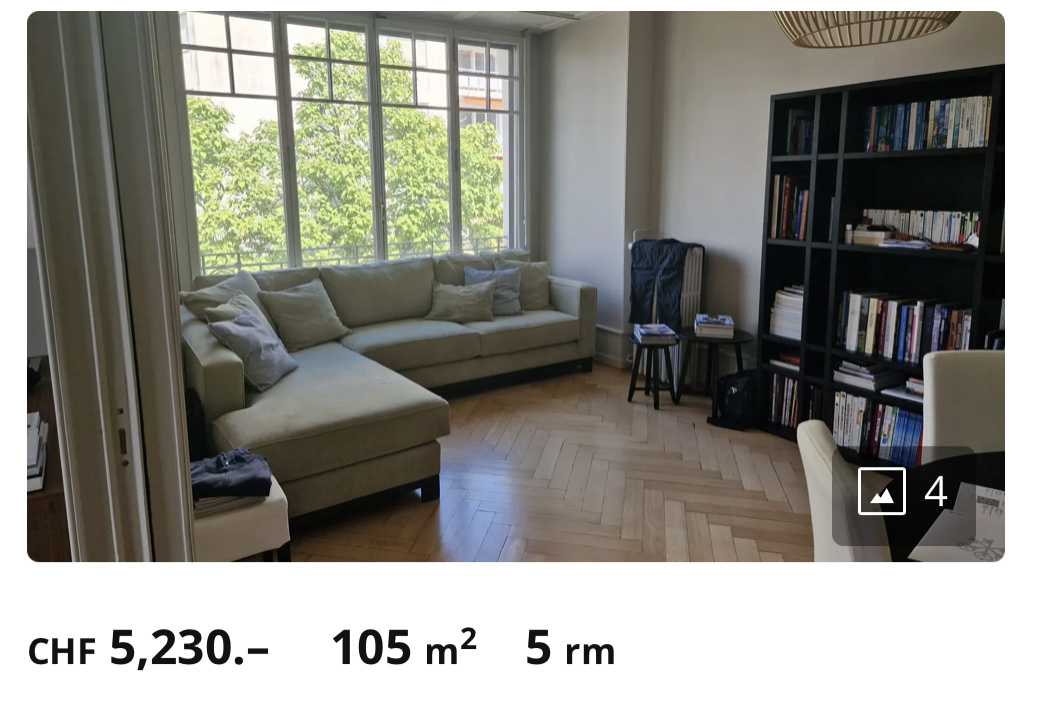 If you need two separate bedrooms or more, then the price of renting goes up much higher.
What does 3.5 rooms, 2.5 rooms mean?
A 4 room description in Switzerland doesn't mean there are 4 bedrooms.
A kitchen and living space count as 1.5 rooms (weird I know!). Here is what room numbers generally mean in Switzerland:
1.5 = studio (kitchen/living/bedroom altogether)
2 = studio (living/bedroom together + separate kitchen)
2.5 = 1 bedroom (kitchen/living together + bedroom)
3 = 1 bedroom (kitchen + living + bedroom)
3.5 = 2 bedroom (kitchen/living room together + 2 bedrooms)
Remember, this is a just a general guideline as it can vary from canton to canton. Sometimes a very small room that's more for storage can be counted as 0.5 rooms.
Housing Security Deposit
When you first move in, you'll need to pay a three month deposit. (With subleases it's usually 1 or 2 months paid directly to the subleaser.) In Switzerland, the deposit is placed in a special bank account opened by your own bank in the tenant's name. So when you log in to your online bank account, you'll see that separate account listed with your other Norma ones. That being said, you need a local Swiss bank account in order to be able to rent in Switzerland.
No one can touch this security deposit account, not you nor the landlord, so it's safe and secure until you decide to end your housing contract.
Additional Expenses
Another cost you need to consider is the utility and building maintenance fees that you'll be required to pay monthly. It's essentially an estimated partial payment of utilities.
At the end of the year when the exact cost is calculated for the entire building and divided by the number of tenants, you'll need to pay whatever remains if there's a balance. There usually is a small balance remaining, but not an amount that would you make you fall off your seat.
In German Switzerland it's called Nebenkosten, and it covers all the building expenses, maintenance, cleaning, gardening, etc.
Be sure to check whether utilities are included in the rent or an additional expense you'll have to pay on top. With subleases, you will sometimes also have to pay separately for Internet/TV depending on each subleaser.
Radio & Television Fee in Switzerland
When renting in Swiss cities, every household must pay a yearly radio & television fee. As of 1 January 2021, the radio and television licence fee amounts to CHF 335 per year. They used to charge you based on the number of devices you have in your home, but now it's just per household.
Subletting Warning
When subletting, make sure that your subleaser has notified their landlord that they are doing so. Tenants are NOT allowed to sublet without receiving written permission from the landlord. If they are doing so in secret, you risk the landlord finding out and kicking you out. I know someone who has had this actually happen to them, and it's not something you want to have to deal with while adjusting to a new job and country.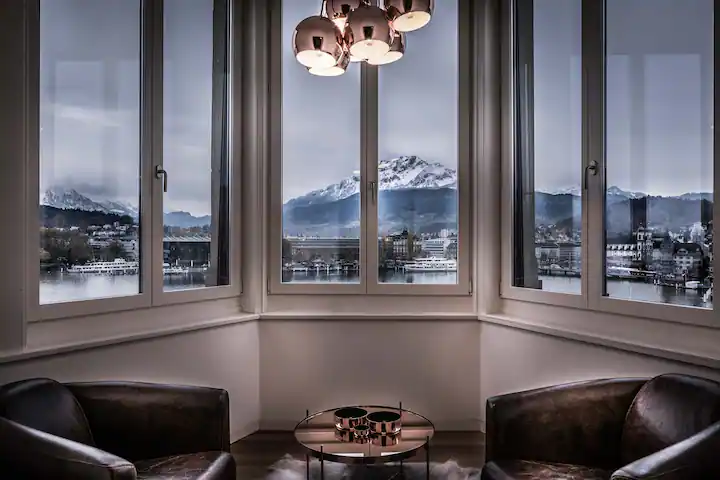 Beware of Housing Scams!
Housing scams run rampant online, and if something feels off about a posting, it's because there probably IS!
Pictures too nice? Price too good? A too good to be true housing ad is always a scam.
Never pay a deposit before actually seeing the apartment IRL, and never trust anyone who promises to mail you the keys. They never do and said apartment never exists.
Landlord being abroad or out of the country currently is a dead giveaway of a scam.
Students seem most vulnerable to falling prey to scammers. Here's the advice that EPFL University gives to its students:
NEVER pay to visit an apartment, neither in advance nor in person
NEVER send money to anyone if you don't know them (mailing address, phone number, etc)
DON'T accept any offer you can, just because you're worried you won't find housing
DON'T agree to everything – the right of refusal can only help you
NEVER agree to anything under pressure
How Long Does it Take to Find a Swiss Apartment?
The length of time it takes to land a housing contract varies from person to person, but on average, you can expect to look for 6 months. Some people luck out and are able to land an apartment immediately, but not everyone gets so lucky. On the other extreme, some people look for up to a year or longer before they manage to get an apartment.
I hope this guide to renting in Switzerland was helpful, and if you have any questions or input, please drop them in the comments below. Or come say hi on Instagram! Wishing you all the best luck in your search for a new Swiss home!