Best Organic Pillows of 2023 (Tried & Tested)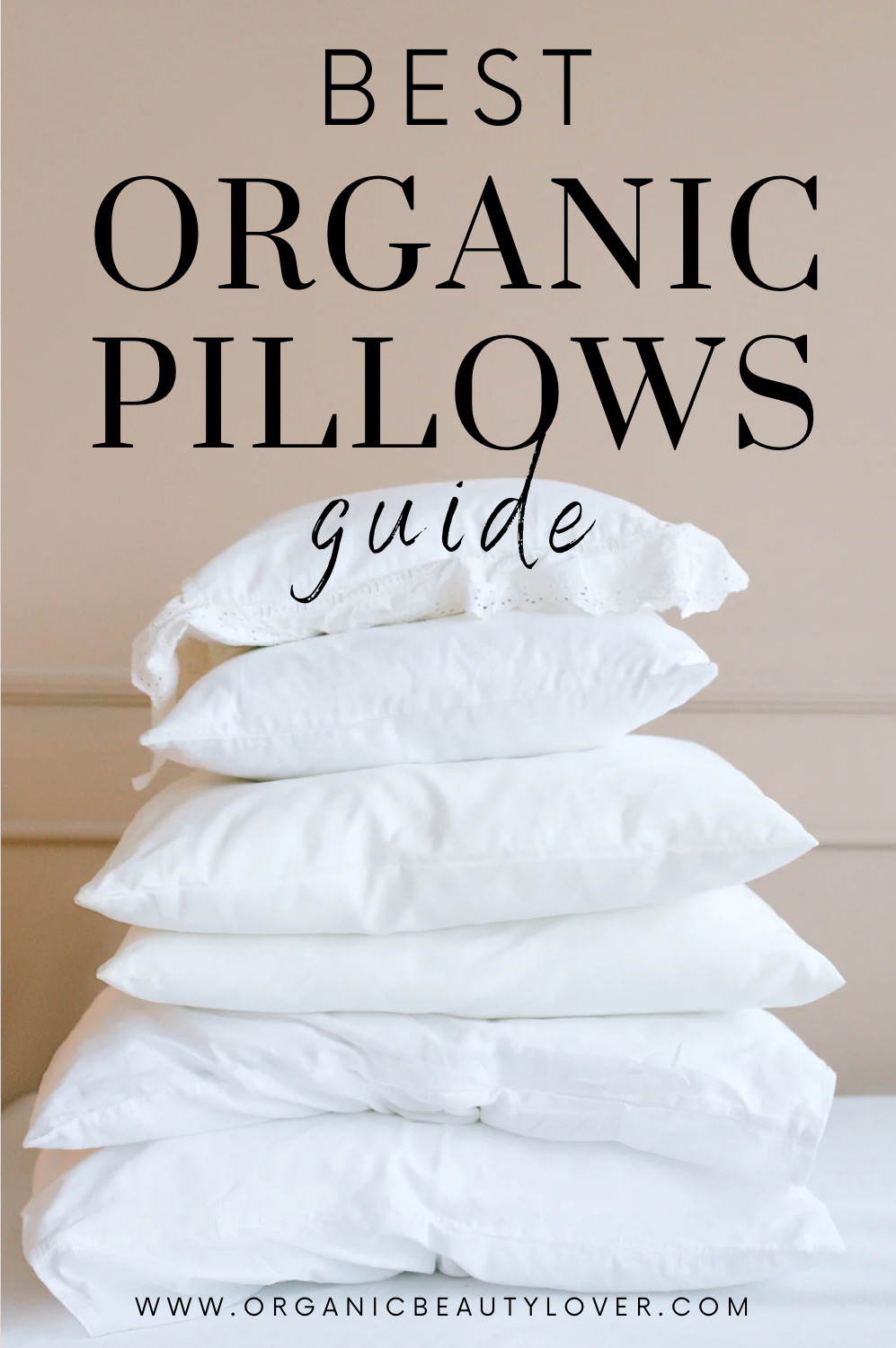 A pillow can make or break how well you sleep – and whether you wake up with the dreaded sore neck or not! Over the last few years, we've been testing as many organic and non-toxic pillows as we can.
So why is it important to switch over your bedding and pillows to non-toxic products? Chemicals commonly found in pillows, such as flame retardants, phthalates, and formaldehyde, have been linked to respiratory issues and allergic reactions. Many pillows on the market contain volatile organic compounds (VOCs), which are emitted as gases and can originate from various sources such as flame retardants, adhesives, and fabric treatments.
It is important to note that the impact of these toxins on your body isn't limited to the immediate physical effects. Over time, the accumulation of toxins in your body can also weaken your immune system, making you more susceptible to other illnesses.
Fortunately, you don't have to compromise on comfort or safety when it comes to choosing pillows. There is a growing demand for pillows that are free from harmful substances, and manufacturers are stepping up to meet this need.
In this article, we will delve into the hidden health risks posed by your pillows nd provide you with a guide to choosing pillows that are free from harmful substances.
Note: Pillow preference is so individual, but hopefully this natural pillow guide we've put together will help guide you in the right direction in your search for the perfect pillow.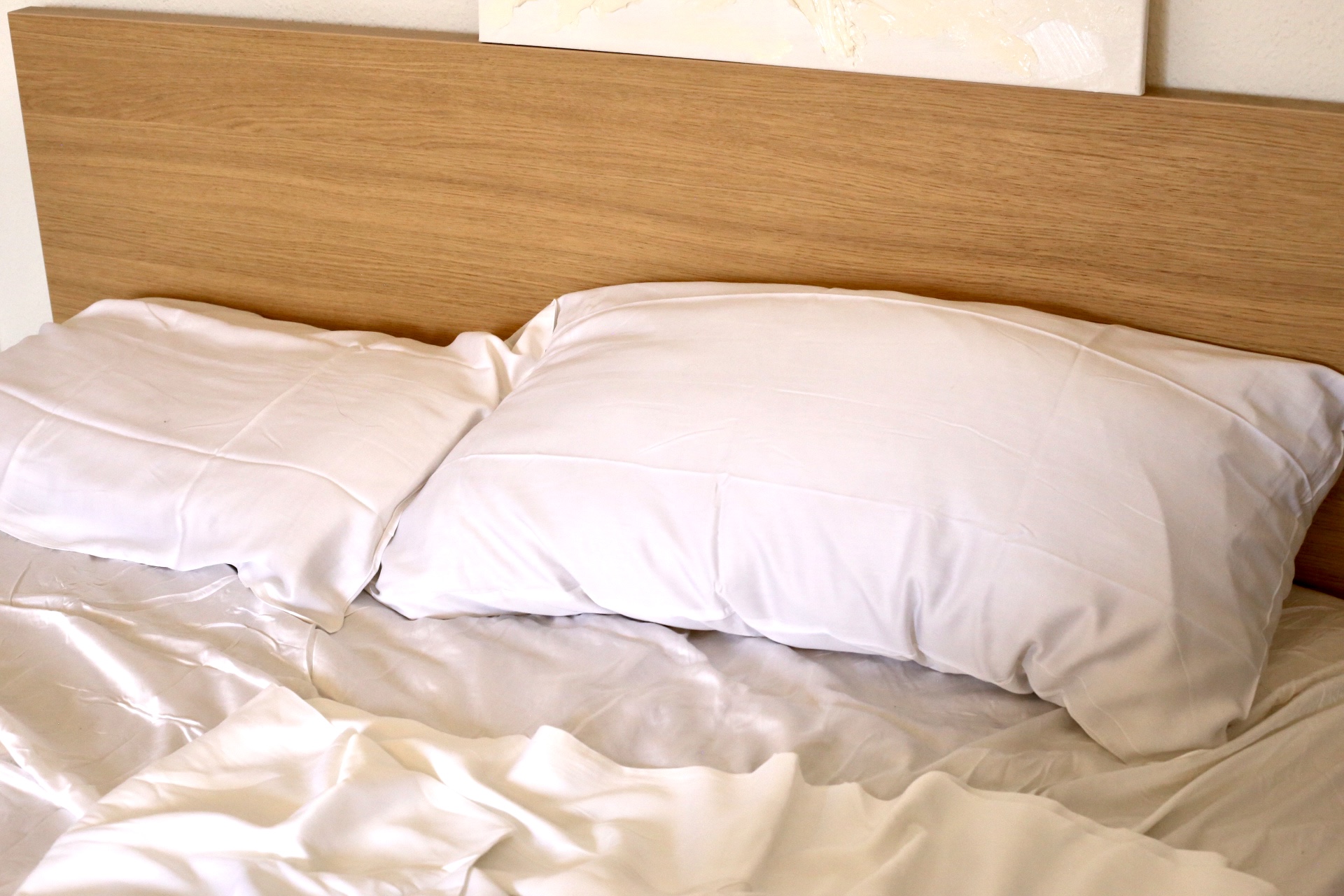 Toxins Found in Pillows
To truly comprehend the risks associated with harmful chemicals in your pillow, it is essential to first understand their composition and potential impact on your health. These chemicals, commonly found in pillows, are often used for various purposes such as flame resistance, durability, and comfort enhancement. However, their presence can pose significant concerns that go beyond mere comfort.
One common chemical found in pillows is polyurethane foam. While this material provides a plush and supportive feel, it can release volatile organic compounds (VOCs) into the air. These VOCs have been linked to respiratory issues, including asthma and allergies. Additionally, some polyurethane foams may contain flame retardants that release harmful toxins when exposed to high temperatures.
Another chemical of concern is formaldehyde, a colorless gas used in the production of synthetic materials. Formaldehyde is often present in pillows as a result of certain fabrics, dyes, or adhesives used in their manufacturing. Prolonged exposure to formaldehyde can lead to respiratory irritation, rashes, and even increased cancer risks.
Pillows may contain phthalates, a group of chemicals commonly used to increase flexibility and durability in plastics. Phthalates have been associated with hormone disruption, reproductive issues, and developmental problems in children. While regulations have limited the use of some phthalates, it is still crucial to be aware of their potential presence.
To ensure the safety of your sleep environment, there are steps you can take. Firstly, consider opting for organic pillows made from natural materials such as organic cotton, wool, or latex foam. These materials are less likely to contain harmful chemicals and provide a healthier alternative. Additionally, look for pillows that are labeled as free from flame retardants, VOCs, and formaldehyde.
Regularly cleaning and maintaining your pillows is also important. Follow the manufacturer's instructions for proper care, including washing and drying methods. This can help minimize the buildup of dust mites, allergens, and any potential chemicals present in the pillow.
Naturepedic's PLA Pillow with Organic fabric is one of our favorites!
Materials:
Fill: PLA derived entirely from non-GMO sugarcane.
Cover: organic cotton
How It Feels:
Plush and soft
Great if you want a soft pillow your head sinks into
Price: $79
SAVE: Discount code OBL saves 15% at Naturepedic
Materials:
Fill: Talalay latex core surrounded by a top and bottom layer of 700 gram, mohair, wool, and silk blends.
Cover: 100% GOTS-certified organic cotton
How It Feels:
Medium-soft pillow for more neck, head, and shoulder support
Plush and soft with some firmness
Feels luxurious
Price: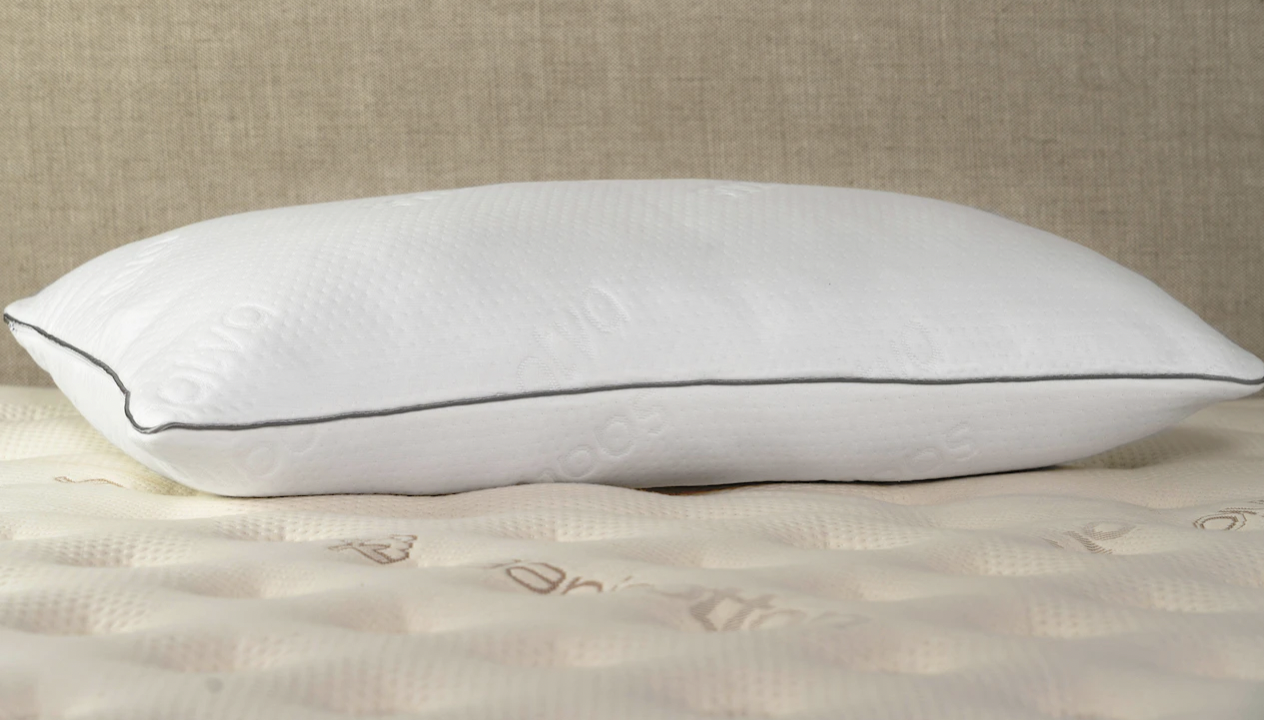 Materials:
Fill: 100% CertiPUR-US® certified memory foams and latex
Cover: organic cotton
How It Feels:
Lofty, contouring and conforms to head shape
Feels luxurious
Safer alternative for memory foam pillow lovers
Price:
Materials:
Fill: Organic wool and organic latex
Cover: Organic cotton
How It Feels:
Lofty and plump
Soft yet supportive
Great for side sleepers
Price:
Materials:
Fill: 100% GRS-certified, BPA-free, recycled PET (recycles 24+ plastic bottle)
Cover: 300 single-ply thread count sateen weave TENCEL™ lyocell shell
How It Feels:
Similar to a down pillow
Plump and airy feel
Pillow height a little too high and occasionally caused some neck discomfort
Gets a little lumpy after a few years of use
The Buffy Cloud Pillow is customizable when ordering with soft, medium or firm firmness.
Price: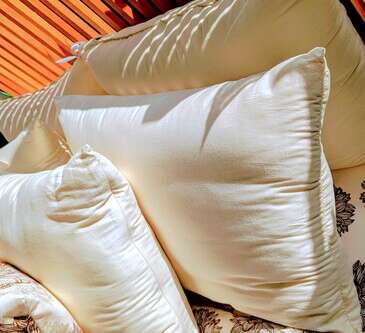 Materials:
Fill: sustainably grown GOTS-Certified Organic Cotton
Cover: organic Sateen Cotton
How It Feels:
There's a huge variety of fills to choose from and I only tried WLH's organic cotton pillow and green cotton pillows. Green cotton is a more affordable option to their organic cotton products because it just isn't certified organic. These are extremely supportive and on the firm side (though if you get the zipper option you can remove/add filling to suit your preference).
Price:
SAVE: Discount code OBL saves 15% at White Lotus Home

Materials:
Fill: Eco-institute and FSC certified Dunlop Latex
Cover: GOTS Certified Organic Cotton
How It Feels:
Firm contouring feel
Least favorite feel as solid latex is too firm personally
Price: $99