Axiology Review + Discount Code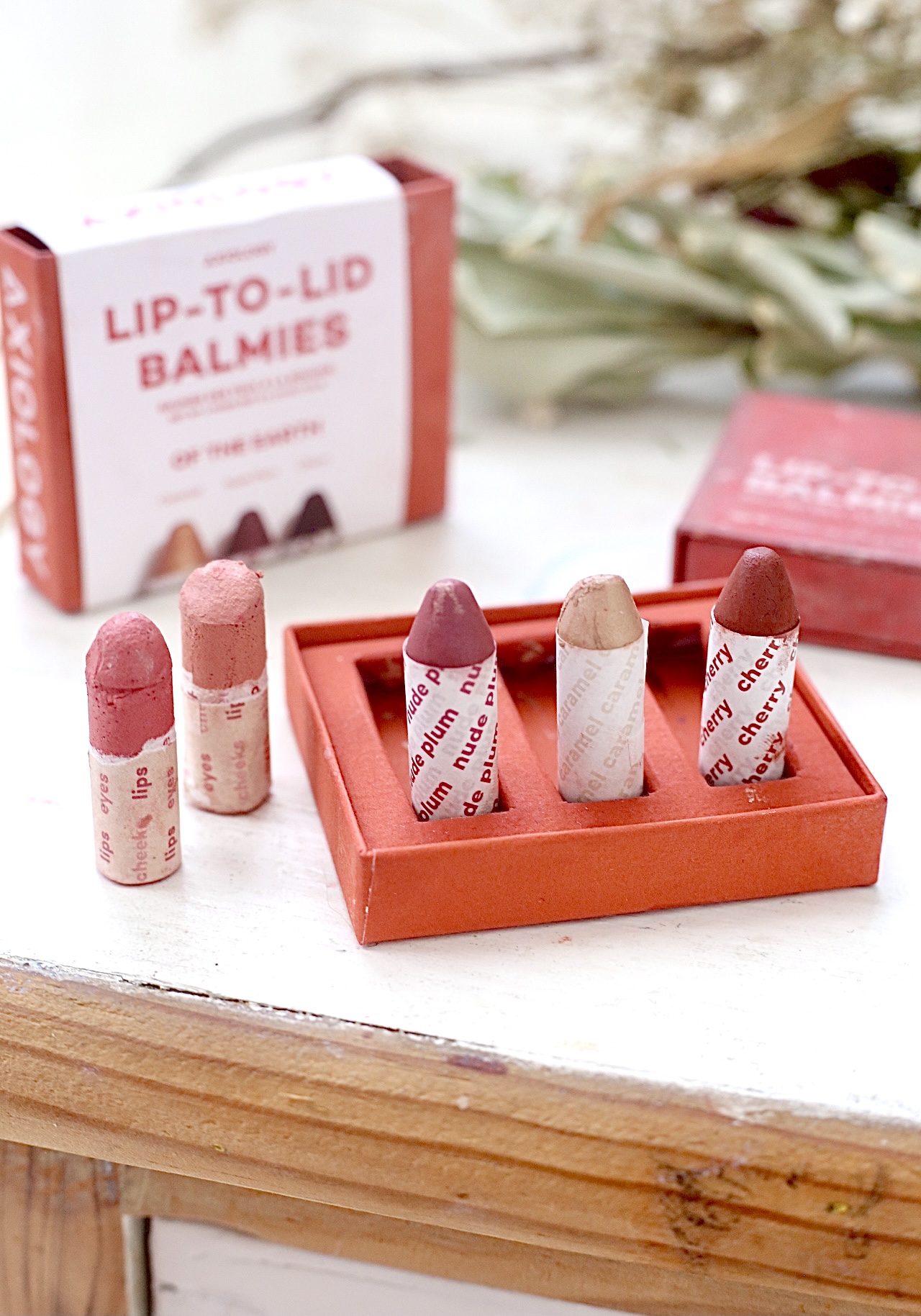 Axiology lip-to-lid balmies are plastic-free color crayons for eyes, lips and cheeks. Made with just 9 ingredients, Axiology balmies are packed with oils, butters, and antioxidants like hemp and plum oil to nourish skin while imparting color. Widely available at ULTA stores, these miniature all natural face crayons are 3-in-1 and can be used for cheeks, lips, and eyes but I personally like them best as blushes. Axiology makeup is 100% vegan, cruelty-free and palm oil-free. It's been about four years since I first got my hands on an Axiology balmie set and I'm sharing my in-depth review (including Axiology swatches) with this zero waste makeup innovation.
SAVE: Discount code OBL saves 20% at Axiology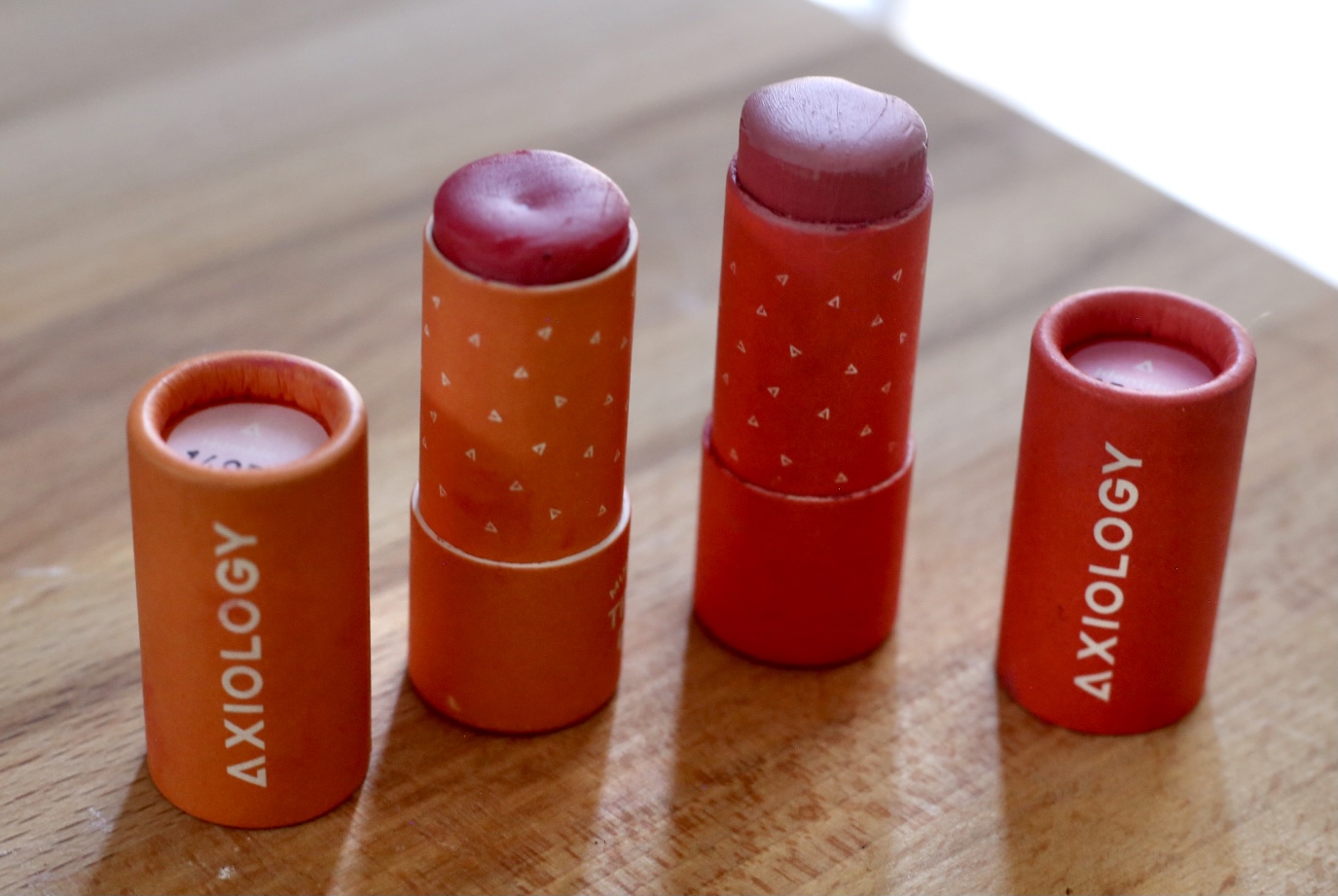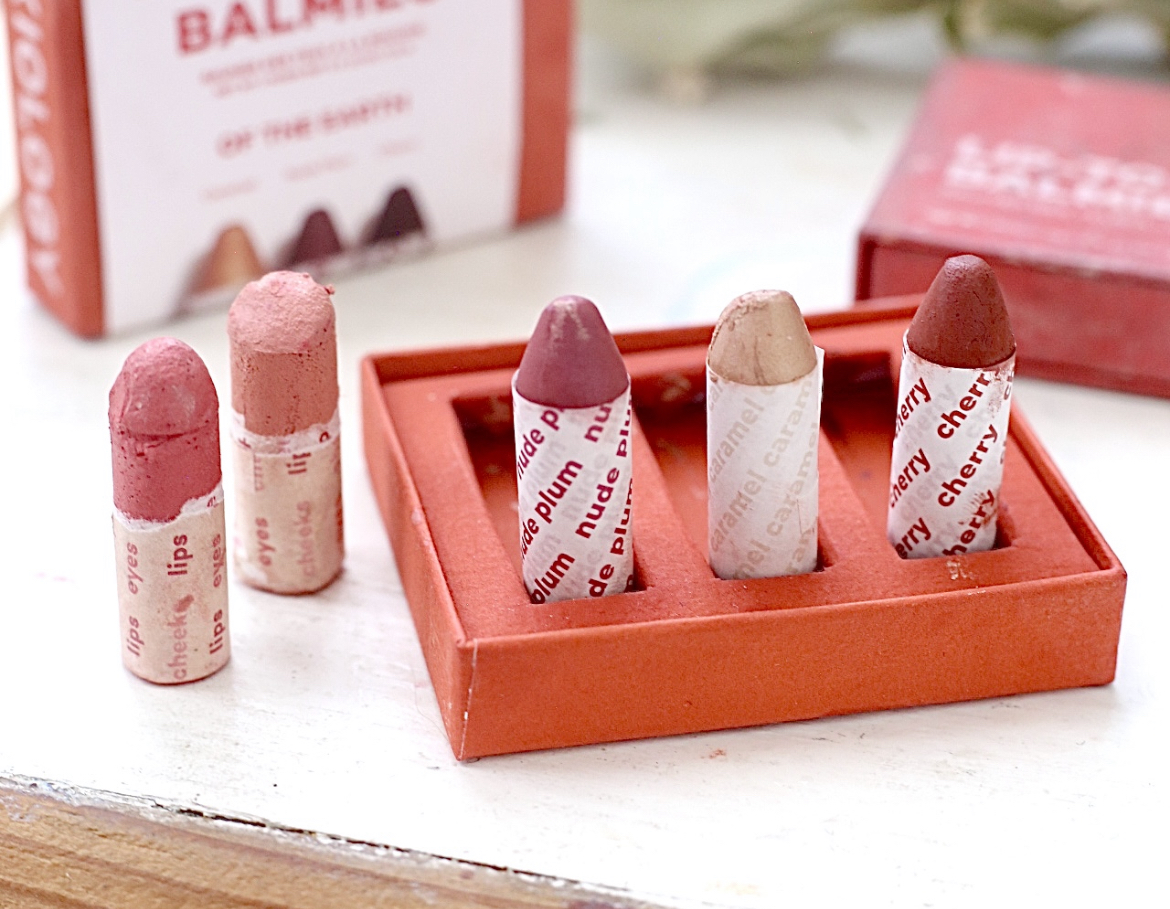 The first thing you'll notice is that the Axiology balmies look like crayons with paper wrapped around them instead of the usual aluminium or plastic tube packaging. Balmies look tiny at first, but they're still the standard lipstick size at .12 oz. Yes, most of that beautiful lipstick you already own is packaging while the actual amount of lipstick is minuscule. The red boxes Balmies come in are handmade from recycled trash by a women's cooperative in Bali.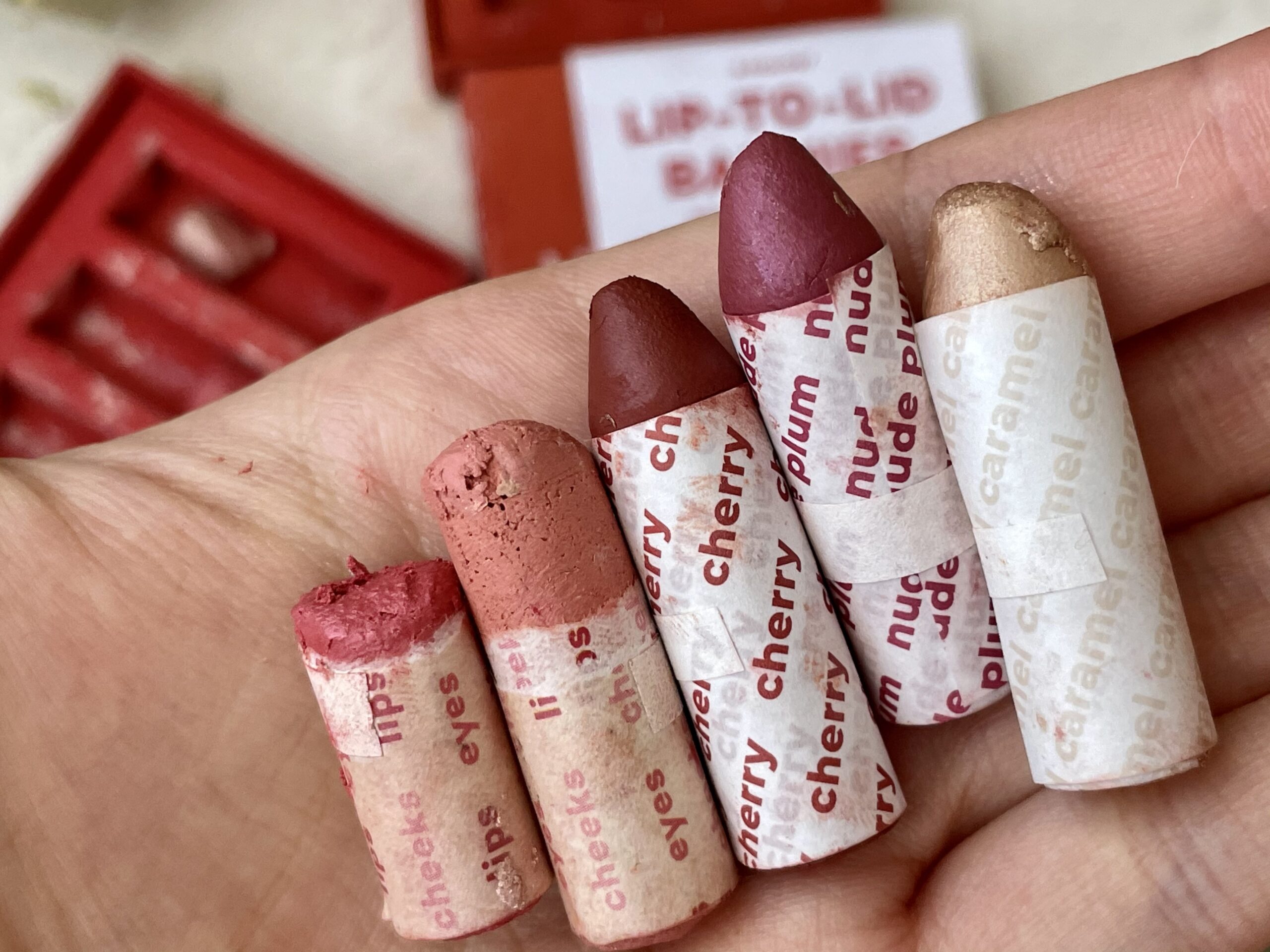 If you want to try the Axiology lip-to-lid balmies (that's probably why you're here!) but have never tried zero waste makeup, then I'm just going to be upfront and say that you'll need to be open-minded and forgiving. Opting for zero waste, good-for-the-planet products means giving up on the packaging you're used to.
If you're not dexterous, I think you'd struggle handling the balmies because they are very small and can easily break off if you're not holding them at the ideal spot with the ideal amount of pressure. Which brings me to my next topic.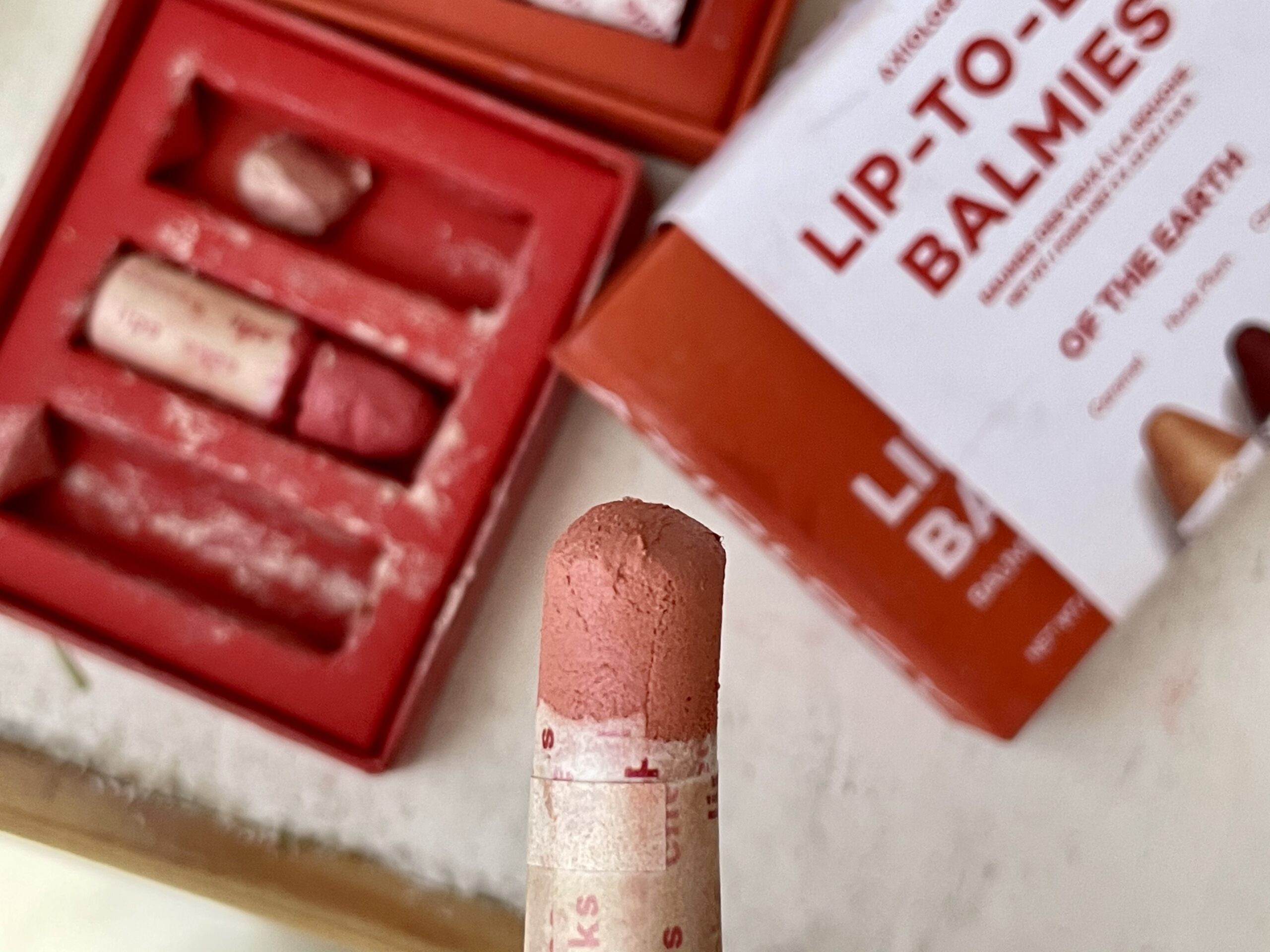 How to Use Axiology Lip-to-Lid Balmies
Do not hold them at the base. The balmie will break off around the middle and you'll be left with even tinier pieces. Hold them as close to the top as possible.
Rip off the paper just like you would a crayon as you use the product up
There are no crayon sharpeners for Axiology. This is intentional. The shape will become stubby and rounded as you use up the balmie.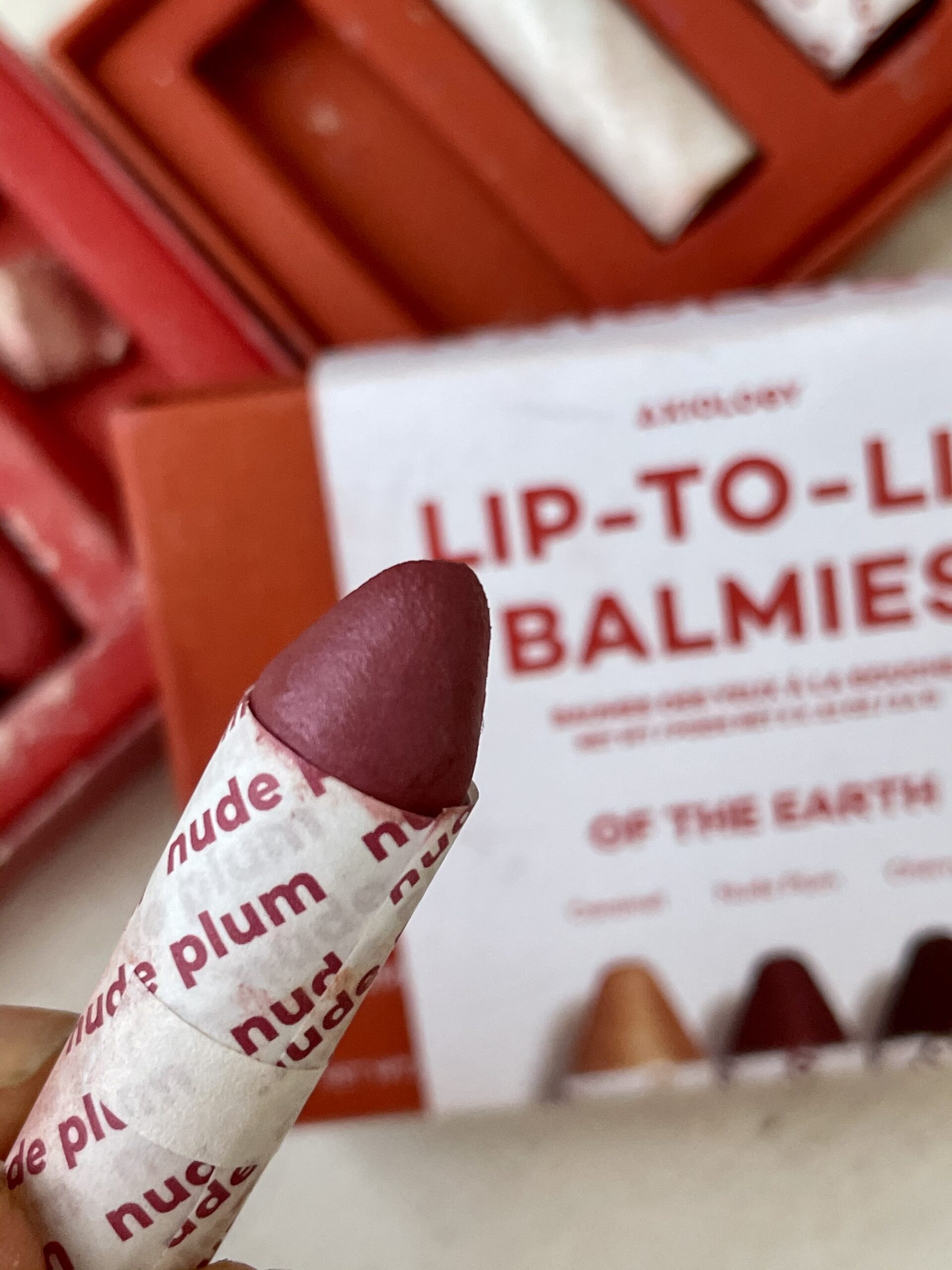 Axiology Lip-to-Lid Balmie Performance
The Axiology lip-to-lid balmies are a drier cream consistency and are great as blushes but are not that nourishing for lips. These are not an emollient kind of creamy. If you want to add some color to lips and don't care for the moisturizing factor then this won't bother you. I personally like the balmies as blushes or highlighters most. As a powder and matte-loving person, I also like that they lean dry so I don't end up with the oily or "wet" look. Lip-to-Lid balmies have a good amount of pigment that's easily buildable. FYI, the most popular Lip-To-Lid Balmie shade is Nude Plum.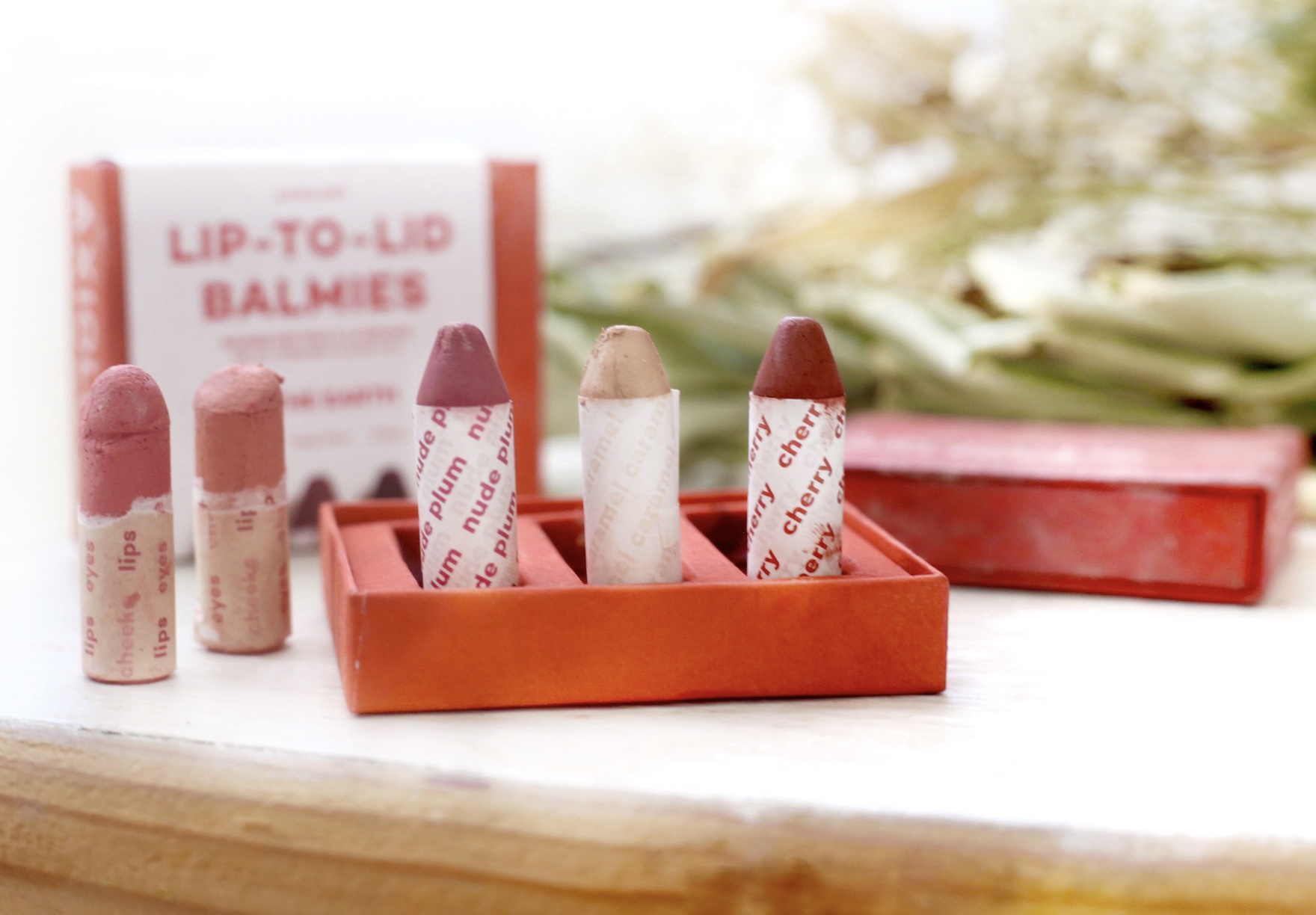 Axiology Ingredients
Organic Castor Oil, Kokum Butter, Organic Sunflower Oil, Sunflower Seed Wax, Hemp Seed Oil, Plum Seed Oil, Vitamin E Oil (derived from soy), Elderberry Extract, Neem Seed Oil. May Contain: Mica (CI 77019), Titanium Dioxide (CI 77891), Tin Oxide (CI 77861), Iron Oxide (CI 77491, CI 77492, CI 77499), Manganese Violet (CI 77742), Synthetic Fluorphlogopite, Silica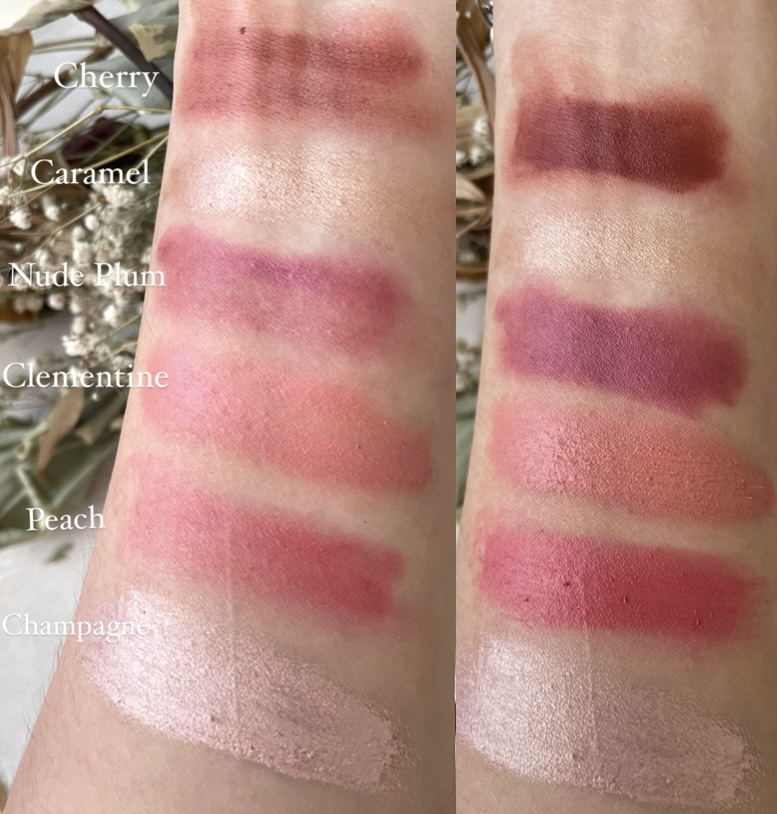 Axiology Lip-To-Lid Balmies Swatches
On the left is the balmies blended and the right is the balmies packed on for you to see how the shades build. The top three are from the Of The Earth Set and the bottom three from the Malibu Magic Set.
Cherry
Caramel
Nude Plum
Clementine
Peach
Champagne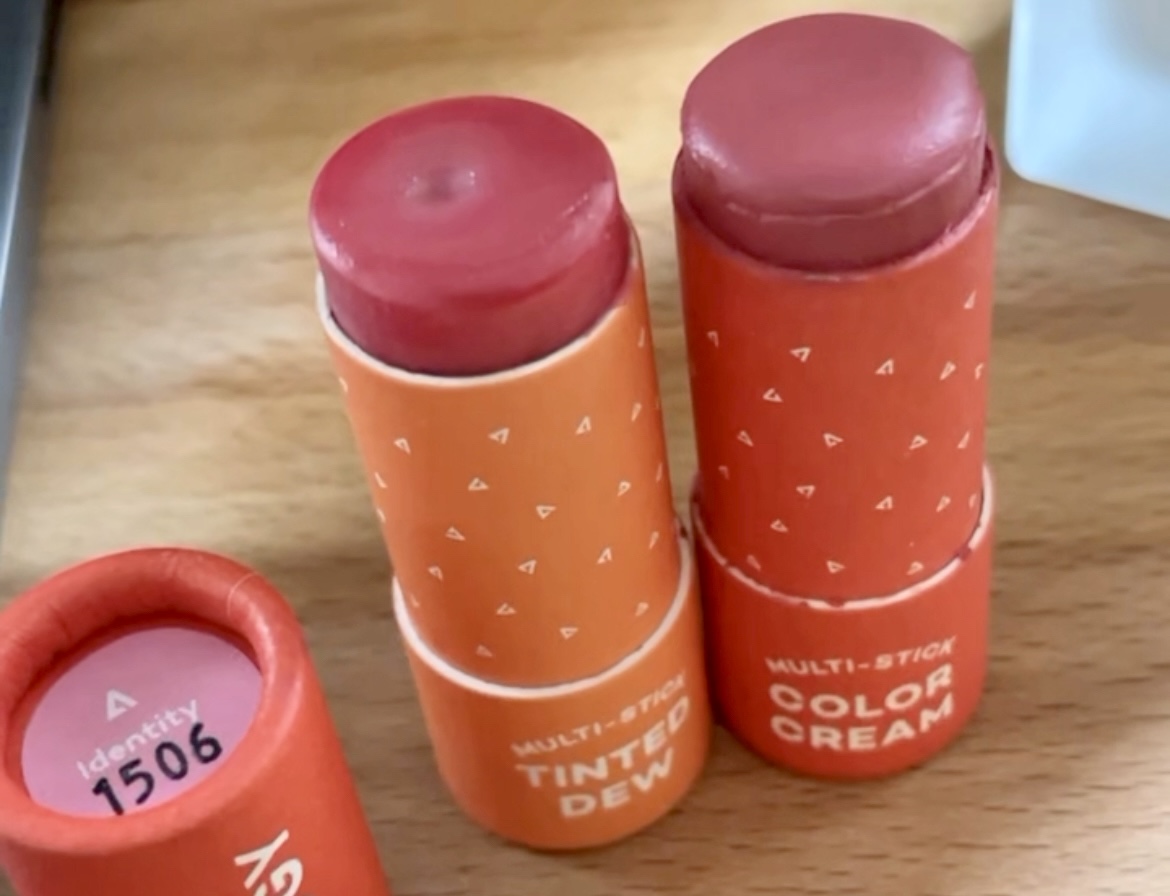 Axiology Multistick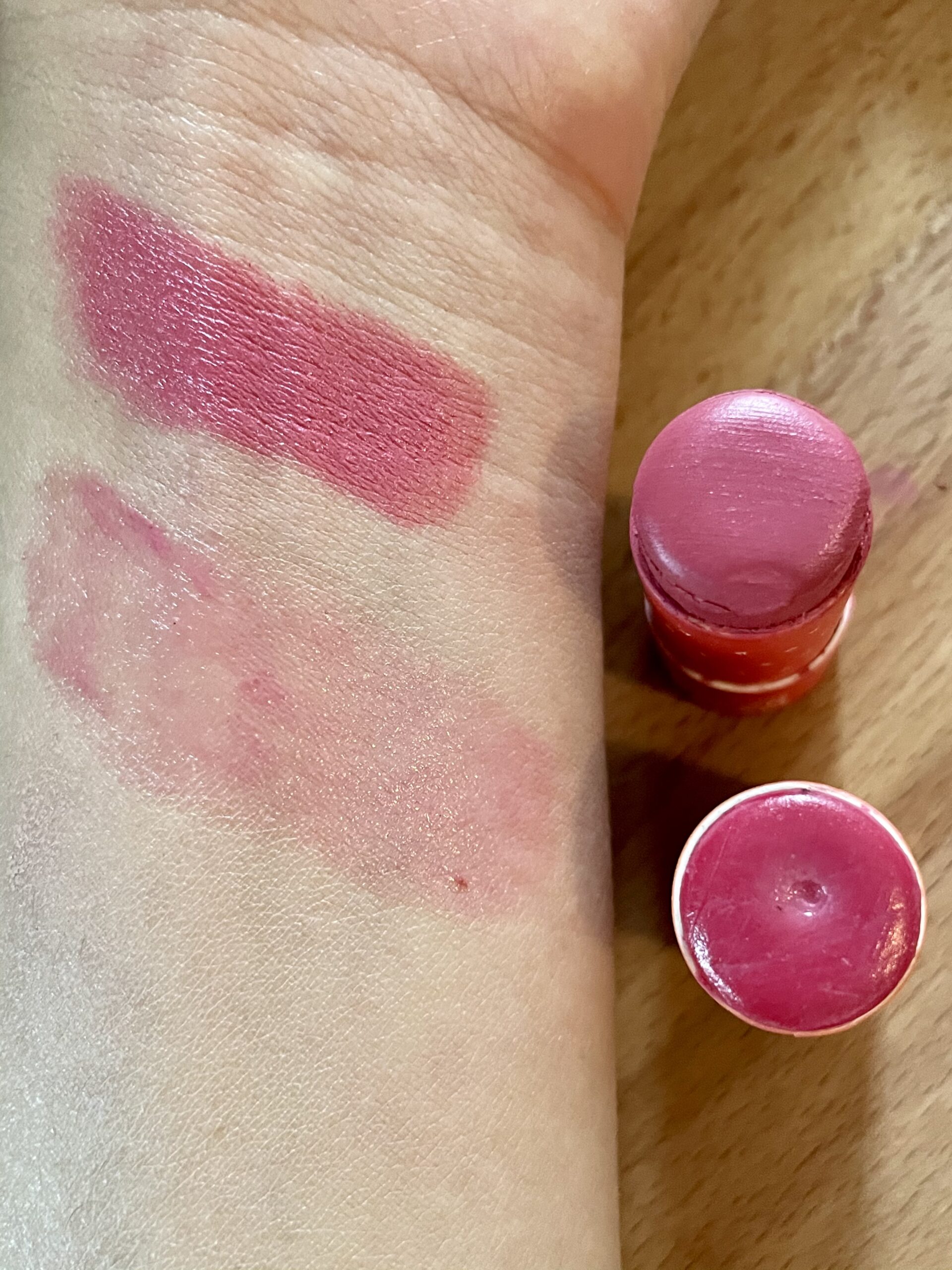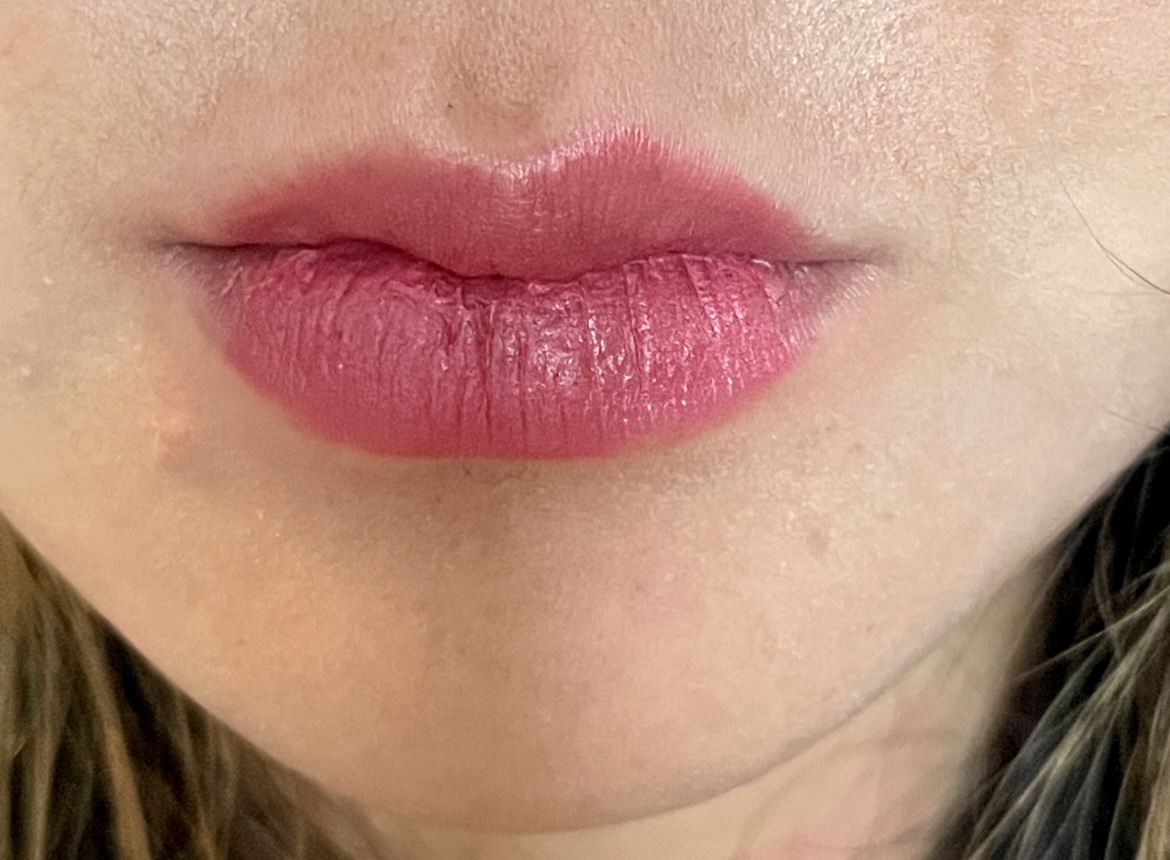 Axiology Color Cream in Identity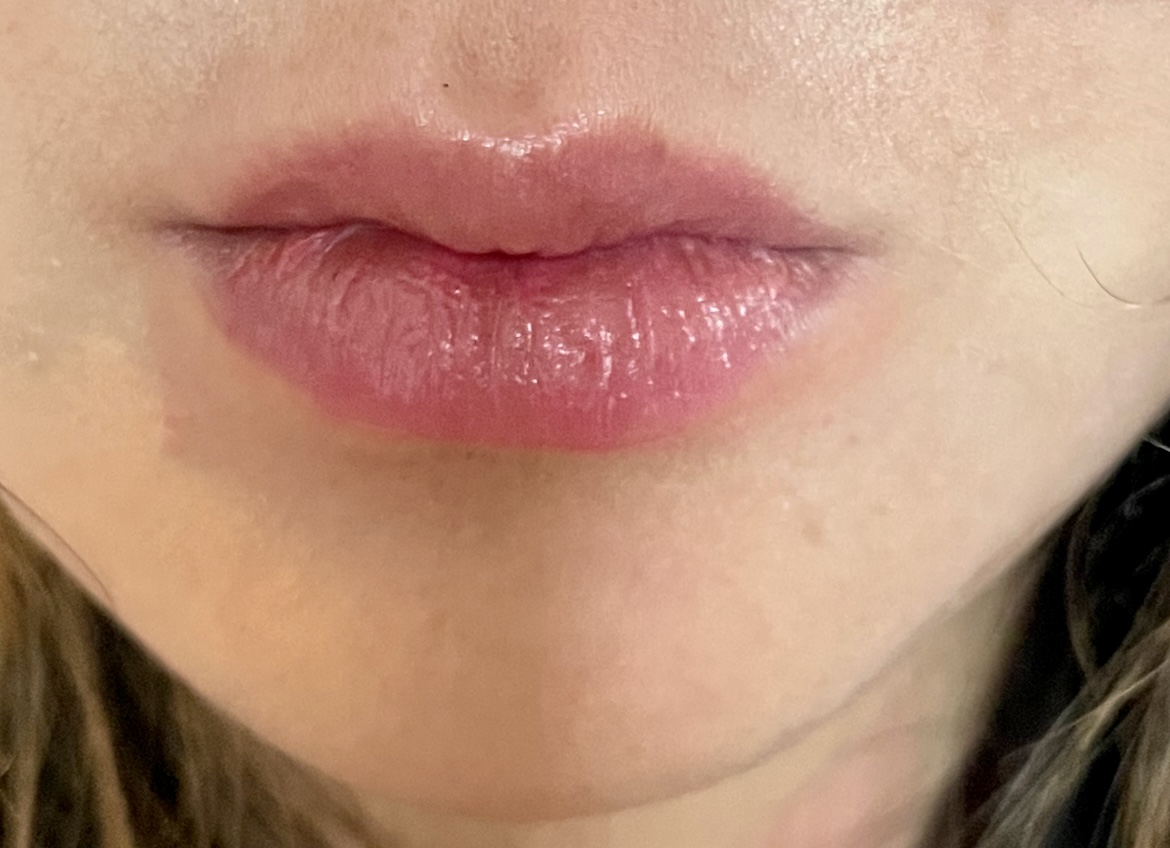 Axiology Tinted Dew in Humble
SAVE: Discount code OBL saves 20% at Axiology