I've been using the Bellasonic electric nail file for the past few months and wanted to share a quick Bellasonic review for anyone interested in this new nail tool. The Bellasonic nail grooming system features patented oscillating back-and-forth movement using 4 interchangeable round discs. Each disc serves to either shape, smooth, buff or shine nails.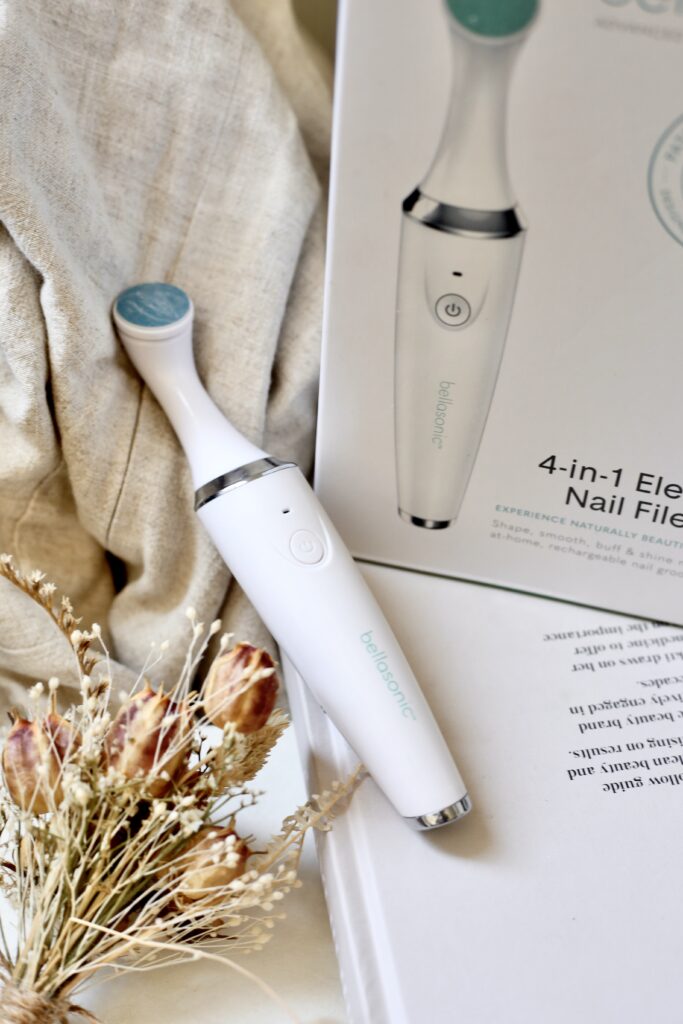 The Bellasonic nail file is superior to existing electric nail files in its patented movement. Older nail tools use overpowered movement in one motion which can cause damage to the nail and cuticles. Bellasonic uses an oscillating movement that's designed to minimize burn and damage. It comes in two speed options – gentle and fast.
Bellasonic is useful:
If you want professional level results on your own
You're avoiding nail salons due to the pandemic
You have arthritis or mobility issues
You are terrible with nail files
You're trying to save money by visiting the nail salon less often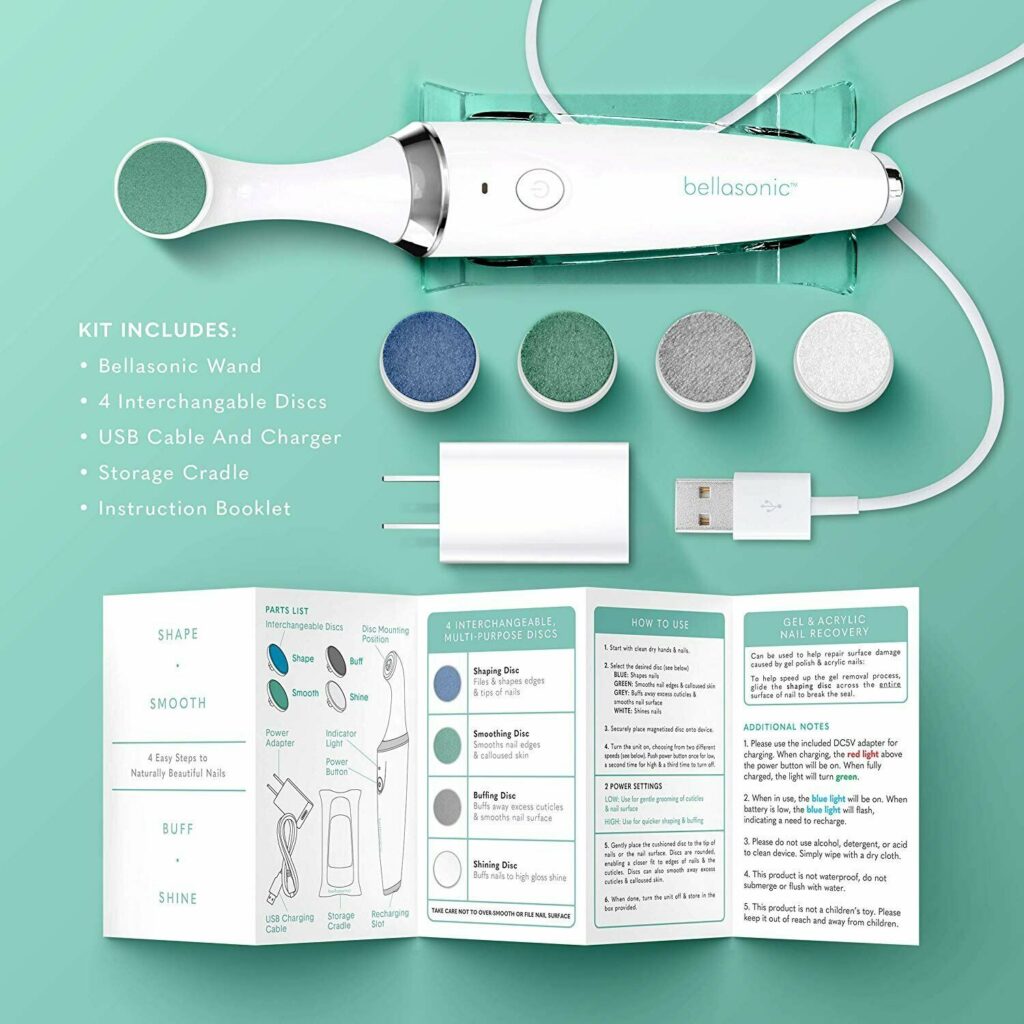 Each kit comes with:
· Nail Grooming Device
· 4 Grooming Discs
· Storage Cradle
· USB Charger
· Instruction Booklet
I'm someone who has zero nail skills. I'm not a nail salon goer and I often forget to groom my nails at home. Which is why I was so interested in this new innovation that looked very popular on Amazon.
When I received the box I didn't realize it came with a storage cradle and I must have thrown it away accidentally thinking it was just a piece of plastic. The cradle would have been nice to have, but ultimately, I think it's better off placed in my brush holder with my makeup brushes.
The Bellasonic nail file has a clean sophisticated look and is very light to hold. I like that it's rechargeable and not battery operated and that it comes in 2 speeds.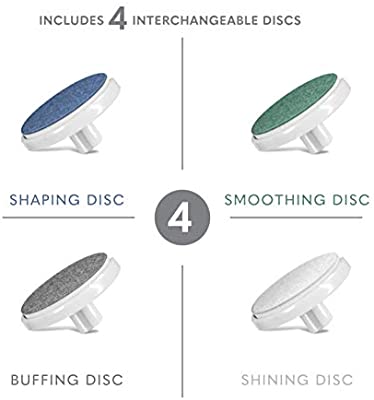 There are 4 discs to use for a complete grooming session and each one is a different color that corresponds to its designated use. I wish that that they had the function labeled on each disc, because it's difficult for me to remember which disc is for which purpose . I kept the box it came in because it has a little visual graph showing what each colored disc is for.
My Bellasonic kit actually came with 3 full sets of discs so I don't need to worry when one set starts to wear out. If you do need to get a new set of discs, they're only $5.95 for a replacement set on Amazon. So affordable!
Does Bellasonic Work?
I was a little skeptical if the shaping disc would effectively file my nail. I'm not sure what the material is for the discs but it didn't look like my metal or crystal nail file.
I was surprised to find that on the strong speed setting it really does file my nails and shapes them efficiently. You may find yourself having to hold it in place to let it work for a little longer than you'd like depending on how thick your nails are. On areas where I need it filed down more I add extra pressure.
Be warned, staring at your nail vibrate at warp speed may make you feel dizzy.
The replaceable discs are super easy to pop on and off. There seems to be some magnetic action happening because it will clasp on immediately when you insert the disc.
I find myself mainly using the shaping and shining disc and neglecting the buffing and smoothing disc. I think the latter are more useful if you like doing gel or acrylic nails, but I do simple polish manicures.
The Bellasonic Electric Nail File can also be used on toenails for a complete pedicure at home. My toenails are a lot thicker than my fingernails so I find that I really need to "work" the Bellasonic and add a lot of pressure to be able to file them down well.
Overall, this cool new device has made me WANT to do my nails more. It's elevated my at home nail care routine and allows me to indulge in spa-like manicure pedicure sessions at home while quarantined.