Run by Venus Williams and Stephanie Morimoto, Asutra offers accessibly priced clean skin and wellness products. Asutra's non-toxic self care line combines both skin care and natural remedies for products that target people's pain points like difficulty falling asleep, joint pain, muscle aches and more. They're not only beauty products but targeted treatments ranging from foot creams to retinol serums and pain relief lotions to magnesium mists. Asutra is sold everywhere from Thrive Market to Target. I tried a couple of Asutra's lavender body products and new Bakuchiol serum and am sharing my thoughts in this Asutra Review.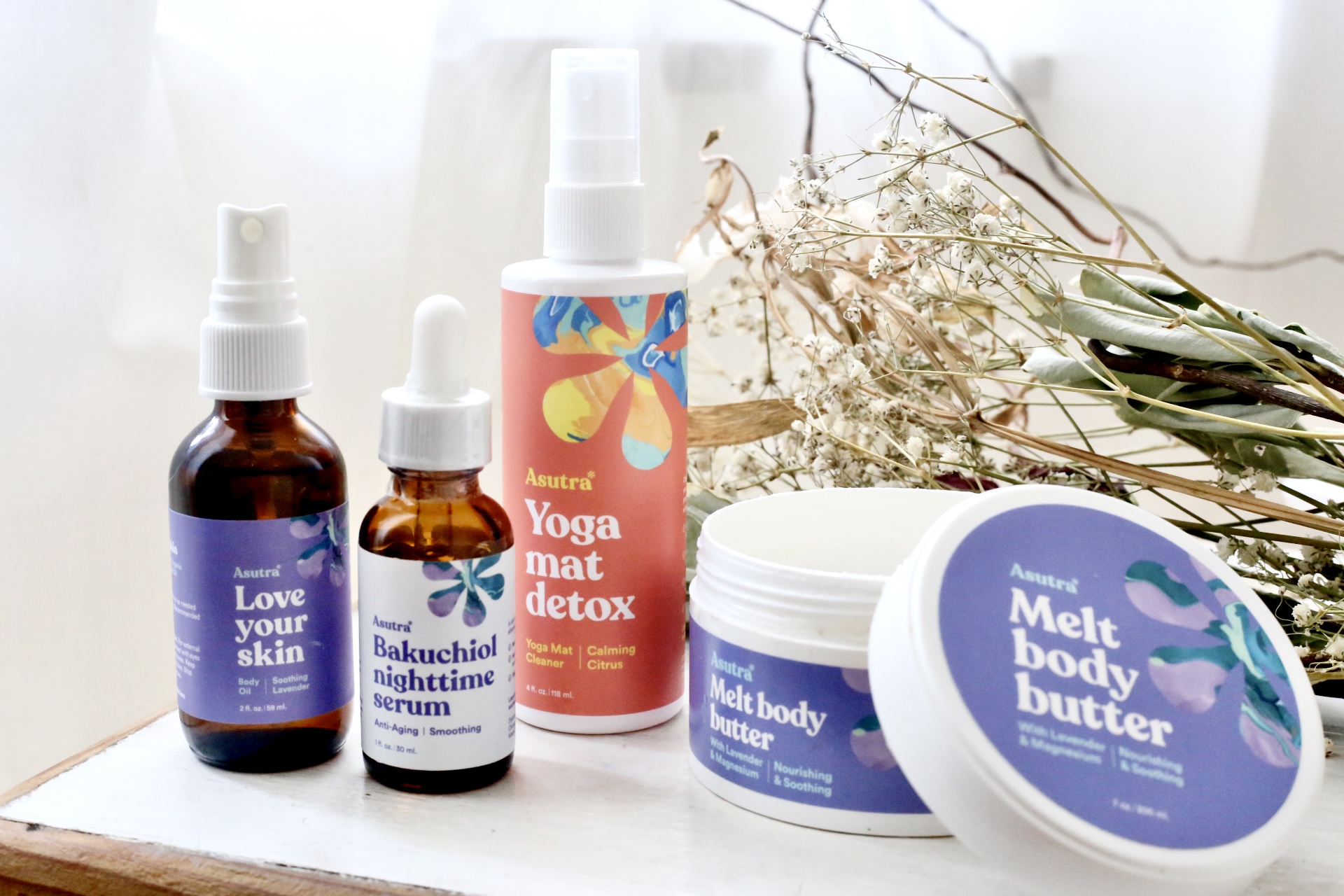 Asutra Melt Body Butter Lotion is a rich, thick and creamy body lotion with a powerful lavender scent. It's not only a moisturizing body butter but also a pain and stress relief product formulated to be safe for both adults and children. Asutra Body Butter Lotion contains premium-quality magnesium oil directly from the Zechstein seabed in the Netherlands and helps with stress, joint stiffness and pain.
The lavender scent in this body butter is so strong that you'd really have to like lavender to be able to use this product. I think it's a great pre-bedtime product as lavender is excellent at calming the mind and helping you drift off to sleep.
The Asutra Love Your Skin Body Oil has a similarly strong lavender scent and comes out like a spritz from a spray nozzle rather than a pump. Venus Williams loved the original Rose Body Oil they created so much, she decided to make a Lavender version too. It's simply made of 2 ingredients – coconut oil and organic lavender essential oil.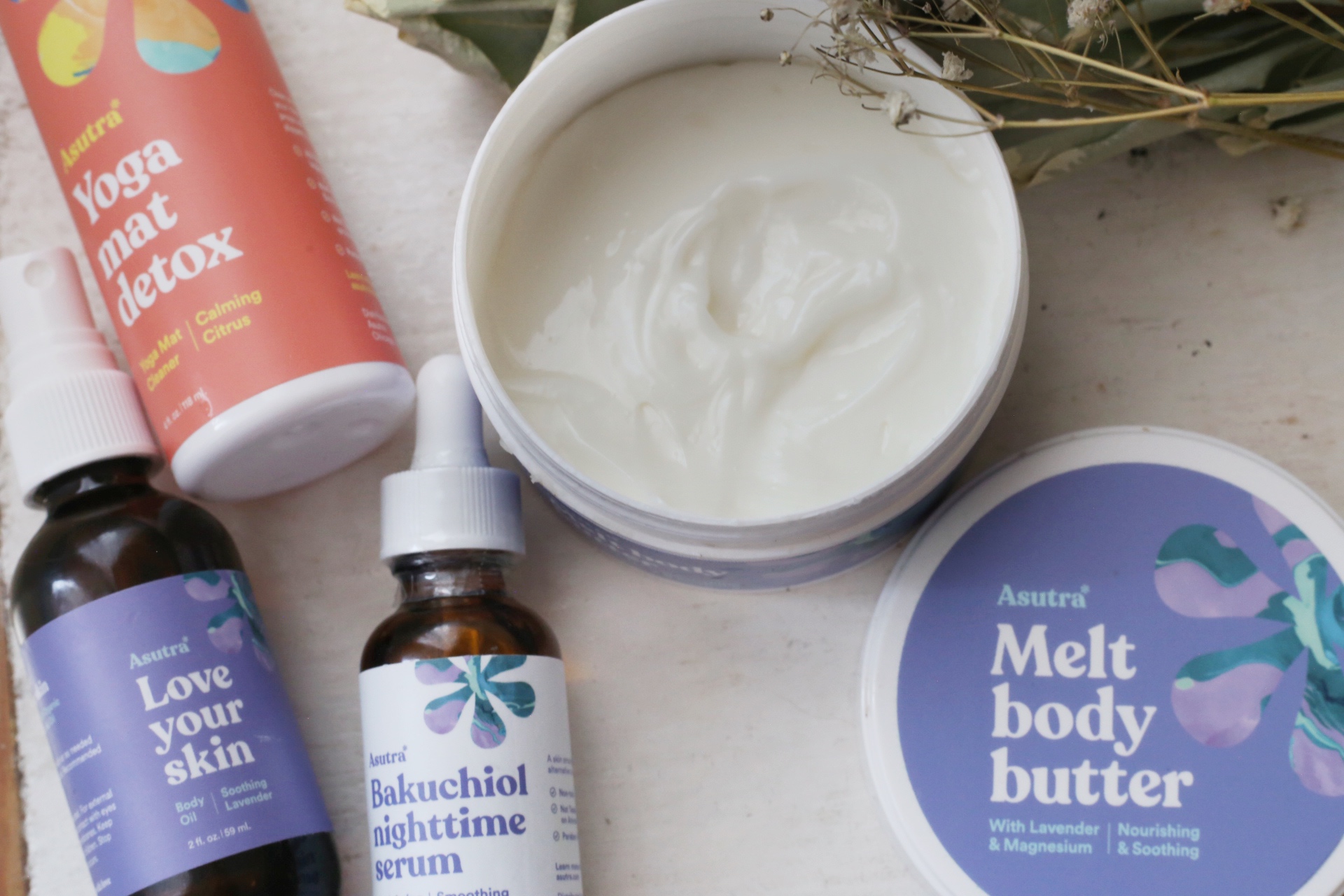 The Asutra Bakuchiol Serum is a 100% natural oil serum made of Marula, Safflower, Meadowfoam and Bakuchiol. I consider this a simple and straightforward face oil with the additional benefits of retinol. It's a silky oil serum that works great as one of the final steps in your skincare routine after moisturizer. Relatively affordable at $29.99.