I have been head over heels in love with testing the clean fragrance brand Abbott NYC and all their luscious nature-inspired scents. Founded by Jose Alvarez and Michael Pass and now in Sephora stores, Abbott is clean, PETA certified vegan and cruelty-free and eco-driven. Abbott sets itself from other clean fragrance brands by celebrating the vast wonders of the American outdoors through their perfumes. Their mission is to create healthy and conscious fragrances using the cleanest and most sustainable ingredients. Abbott scents are designed by two senior perfumers who have made scents for Burberry, Givenchy and Marc Jacobs among others. Read on for my review of all the Abbott perfumes and save 15% with discount code OBL at Abbott.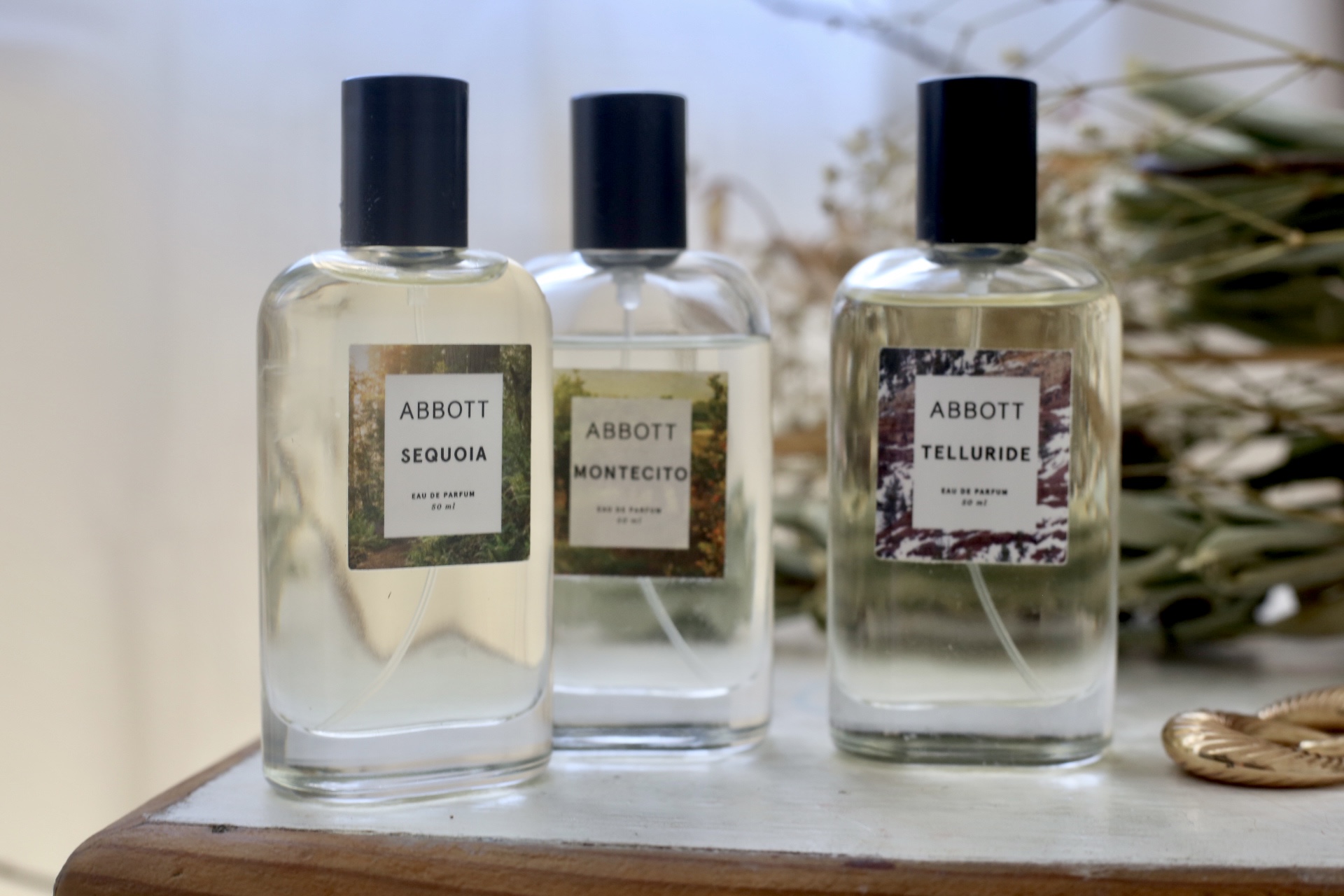 Abbott's non-toxic perfumes are made partially with safe synthetics. All-natural perfumes which are made of essential oils lack in performance because they simply don't last. Clean fragrances add in synthetics for those who want the healthiest perfume possible without compromising on performance. There are pros and cons to each and is purely a personal preference for each buyer. Abbott perfumes do not contain:
Known Carcinogens
Sulfates
Phthalates
Parabens
Why Should you Switch to Clean Perfumes?
Here's why you should switch from conventional perfumes to clean perfumes. Fragrance is made of phthalates, which are chemicals that help the scents last longer.
There is a long list of health risks associated with chemical fragrance including cancer, birth defects, hormone disruption, nervous system disorders, allergies and more.
Studies by Dr. Philip J. Landrigan of the Mount Sinai Children's Environmental Health Center, link fetal exposure with autism, ADHD, and neurological disorders.
If you're wondering why people today are afflicted with so many health disorders like autism and infertility, the toxins we are constantly exposed to on a daily basis are a huge culprit.
I strongly urge you to make the switch to clean perfumes, especially if you wear perfumes often!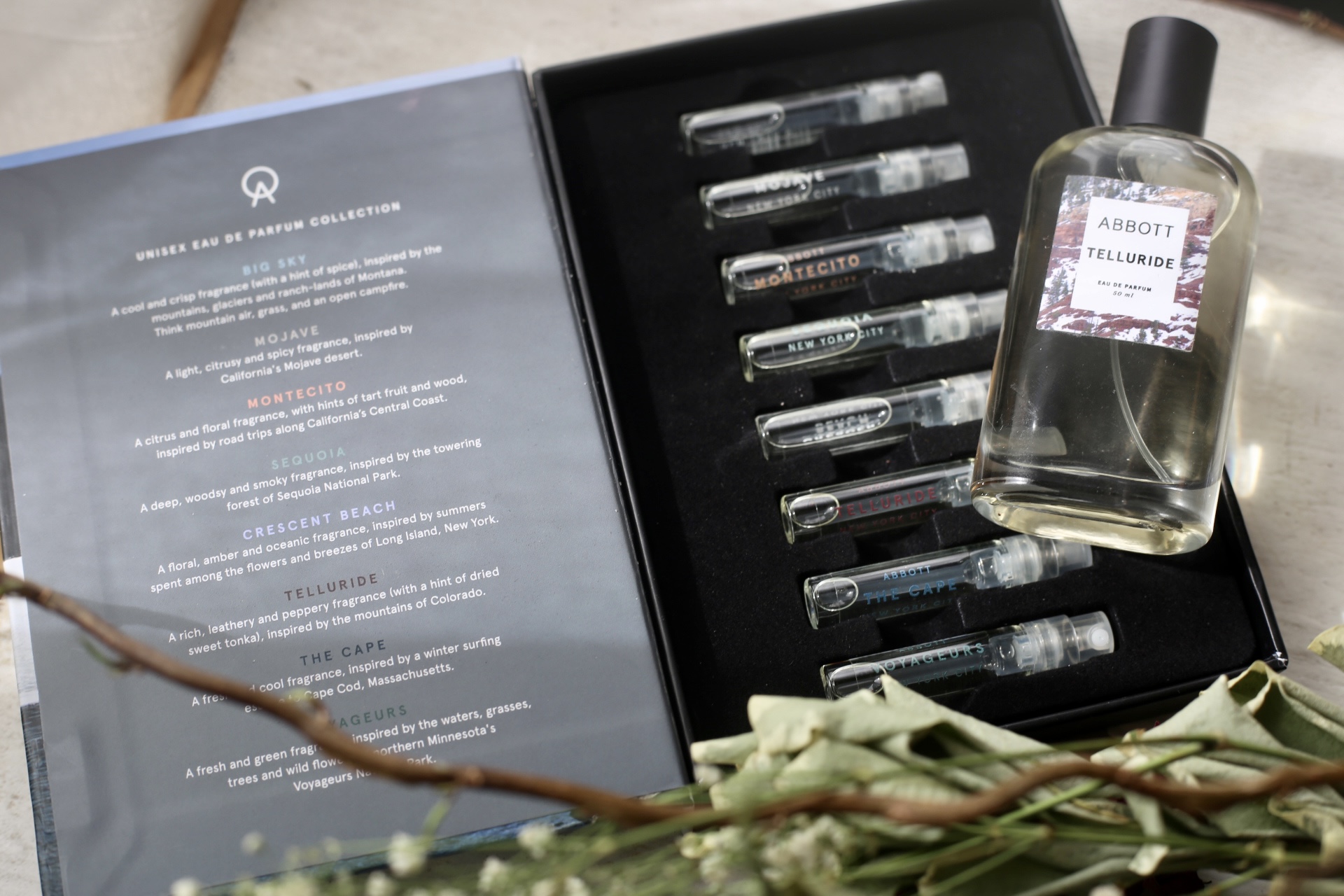 Now onto the fun part! The Abbott Exploration Set is the perfect way to discover all of Abbott's scents if you're not sure which perfume you might like. The Abbott sample set comes in a beautifully designed box with a velvet interior and feels oh so luxe.
I love that Abbott NYC fragrances are:
Inspired by American landscapes to evoke a sense of adventure
Unisex: Many of Abbott perfumes are suitable for men like The Cape, Voyageurs, and Sequoia
Giving back: a portion of all proceeds for every full size bottle purchased goes to a local cause that supports the environment
Made responsibly in NYC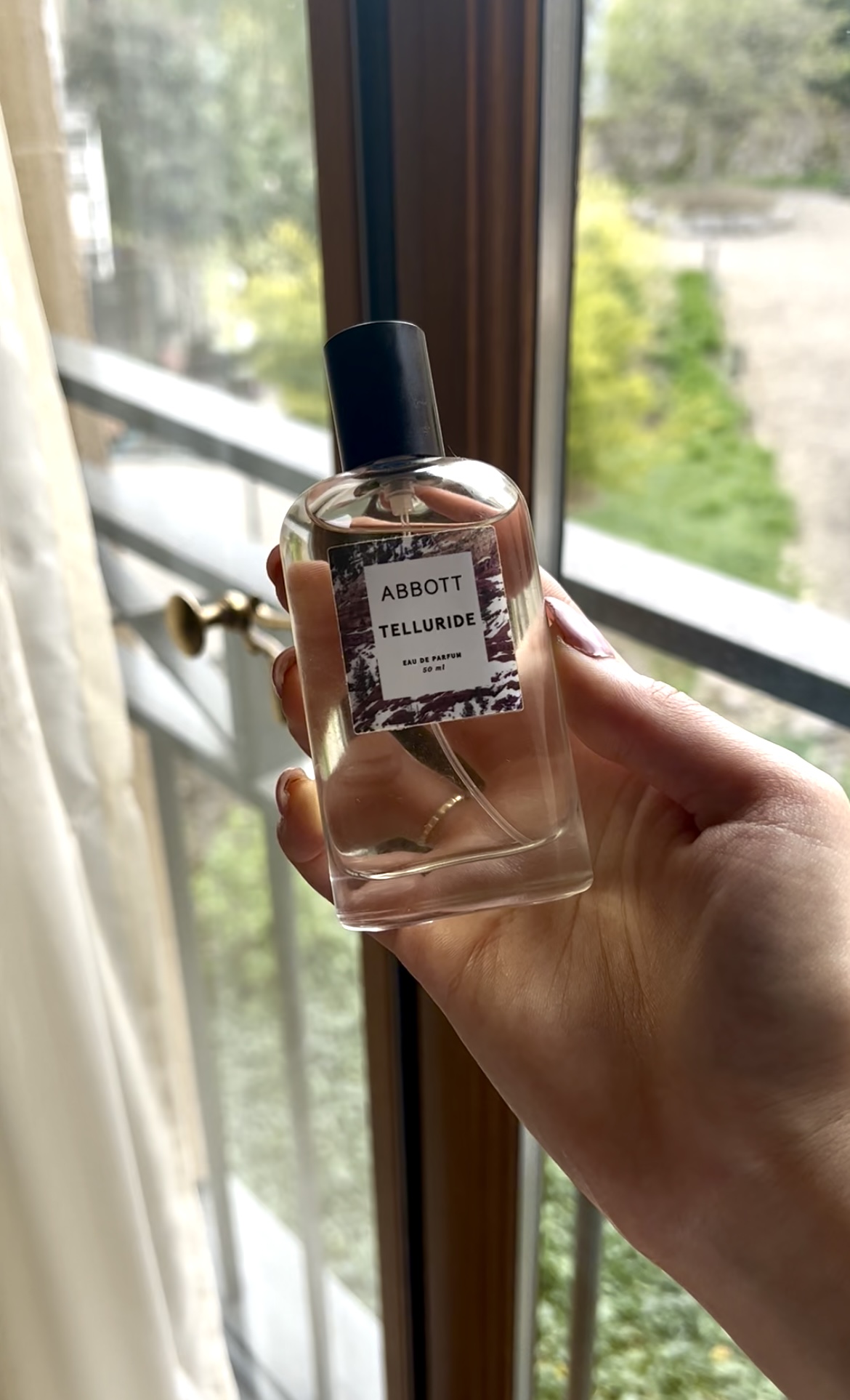 My favorite Abbott scents:
Telluride: Suede, Sandalwood, Tonka Bean
Sequoia: SMOKEY INCENSE, CEDARWOOD, SANDALWOOD
Telluride all the way. It's warm, musky, grounding. arousing. This isn't a feminine scent and is neither fruity nor floral.
Sequoia took me by surprise. At first I thought this scent was way too smoky and masculine. But then it grew on me and now I am really enjoying it. It's a bold, unique scent that's very grounded. If you enjoy dark and earthy scents, you'll like Sequoia.
My second favorite Abbott scents:
Big Sky: Spice Marine, Cypress, Vetiver
Montecito: Grapefruit, Jasmine, Vetiver
Big Sky is a crisp scent with a hint of earthy sensuality from the vetiver and cypress.
Montecito is perfect for summer and I reach for it most during the warmer months. It combines both fruity (grapefruit) and floral (jasmine) but with a hint of woodiness that makes it an all around pleaser. This is one of my best Abbott summer scents for men in my humble opinion.
I feel like these scents speak to me personally, because I love the scent of vetiver and these both have notes of vetiver.
My least favorite Abbott scents:
The Cape: Mint, Ginger, Moss
Voyageurs: Ozone, Violet, Amber Musk
The Cape and Voyageurs are both described as "fresh" or green scents so I guess I don't like anything that's fresh. Something about these scents feel too fake, like I can notice the synthetic-ness about them more. They give me a bit of a headache.
Lovely but not my top choice:
Crescent Beach: PEONY, LILY, AMBER MUSK
Mojave: Bergamot, Black Pepper, Tobacco Leaf
I'm on the fence about Crescent Beach, which is an Abbott NYC bestseller. Some days I'm like yes this smells so great and other days I'm turned off by it. I'll need to continue using it for a final verdict.
Mojave is spicy and floral and does smell nice, but I feel that it's lighter and not quite as bold as the other scents. While it's a pleasant scent, it didn't particularly stand out to me.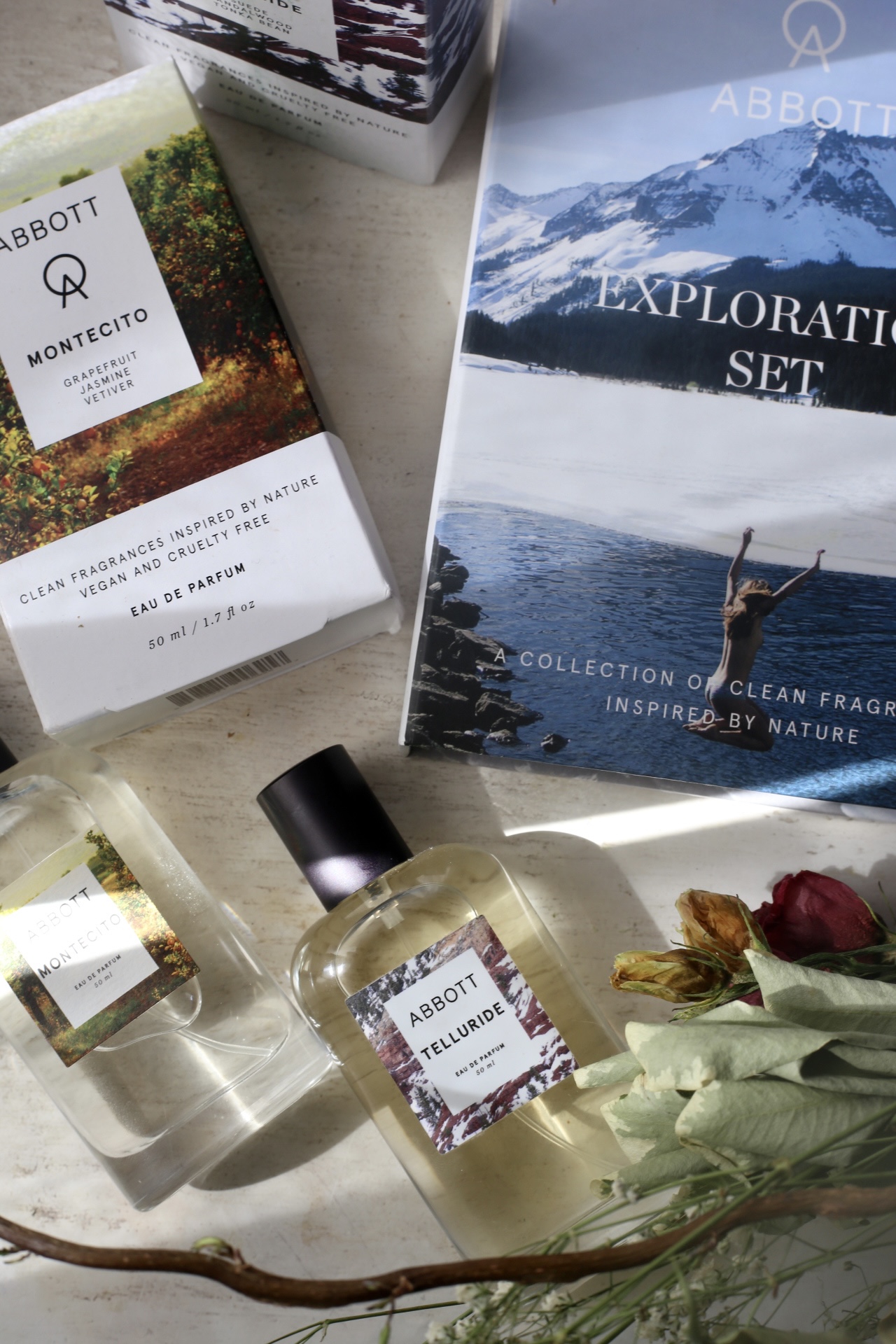 How Long do Abbott Perfumes Last?
I found that the length of time Abbott clean fragrances last depend on the number of spritzes. I've found that 3 spritzes will last from morning to early evening, with certain notes fading to create a more subtle scent by the end of the night. 1 spritz will fade too quickly. My ideal number of spritzes is at least 5, which I've found will last longer into the night and fade more slowly.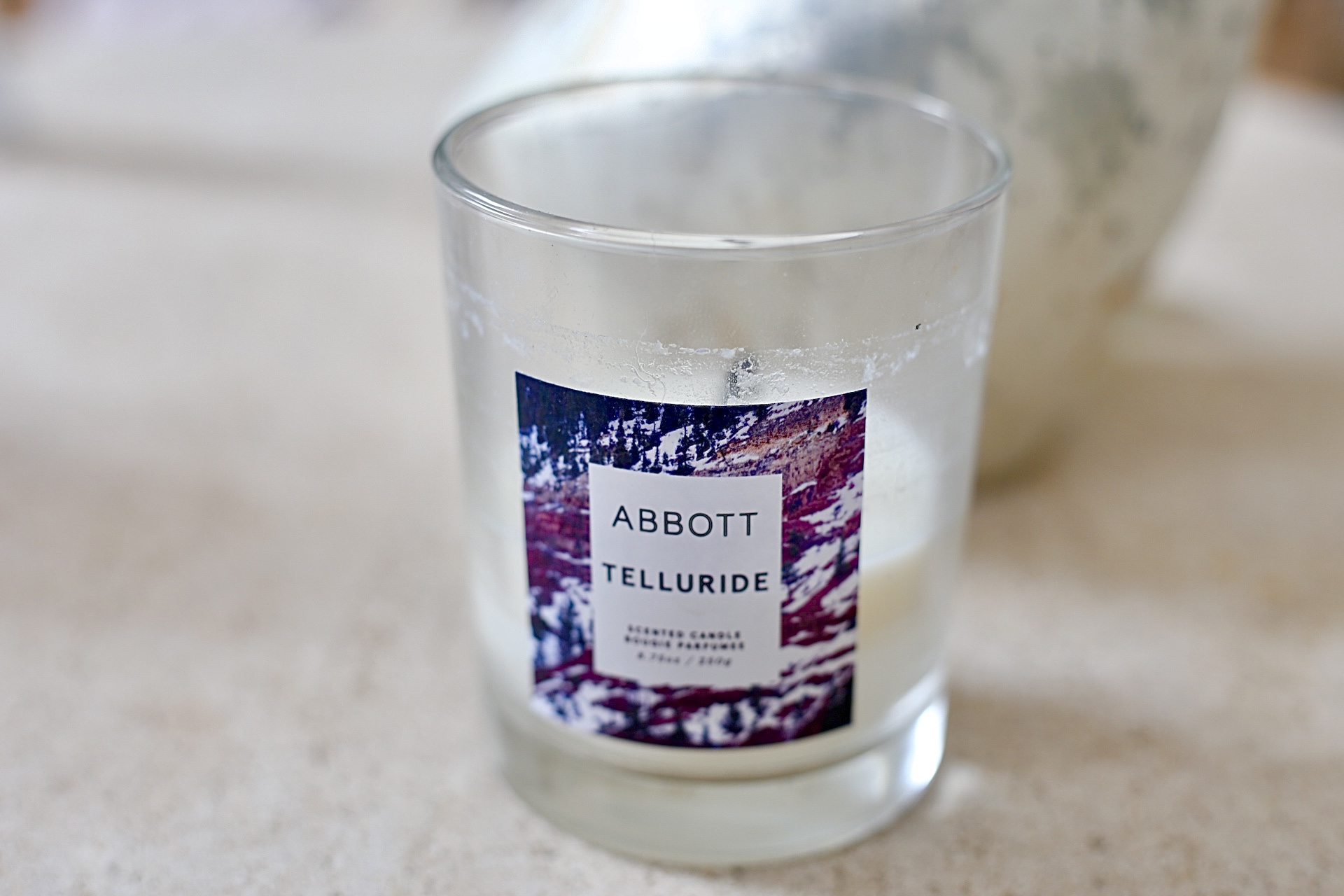 Abbott Candles
The Abbott candle I've been using of the Telluride perfume scent has been amazing. Abbott candles are made with 100% natural soy wax and a blend of oils hand poured in Upstate New York
Using a candle based off of perfume notes always feels sophisticated like I'm using a luxury Diptyque candle but less toxic. The Abbott candles have a 40 hour burn time and are 8.75 oz.
Affiliate Abbott NYC discount code OBL saves 15% at the Abbott website.