15 Best Natural Body Lotions and Oils in 2023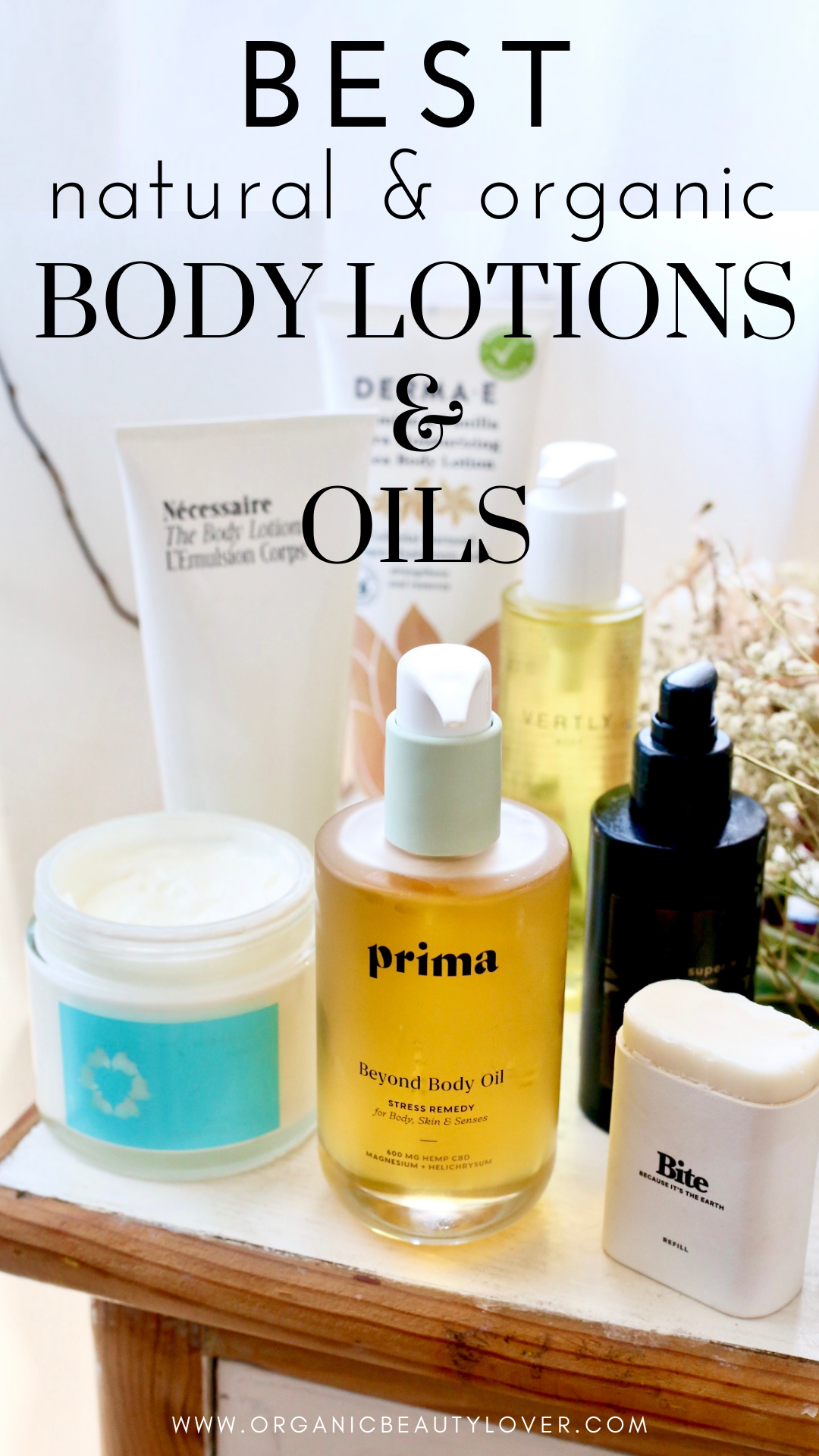 The best natural and organic body lotions for dry skin provide long-lasting moisture with pure and clean ingredients, leaving your body soft and supple. If it's something we're slathering over our entire bodies on the daily, we want to make sure that our body moisturizers are as natural as possible. Whether it's summer or winter, it seems our skin is always in need of extra moisture and hydration. This is where natural body lotions, creams and oils come to the rescue with their skin nourishing, plant ingredients full of living nutrients and therapeutic aromatherapy benefits. From silky oils to fluffy creams, unscented to strong aromatherapy and every consistency from ultra thin to rich, there's an organic body moisturizer for you. I'm sharing both budget and luxury options among the best natural body lotions and oils for dry skin.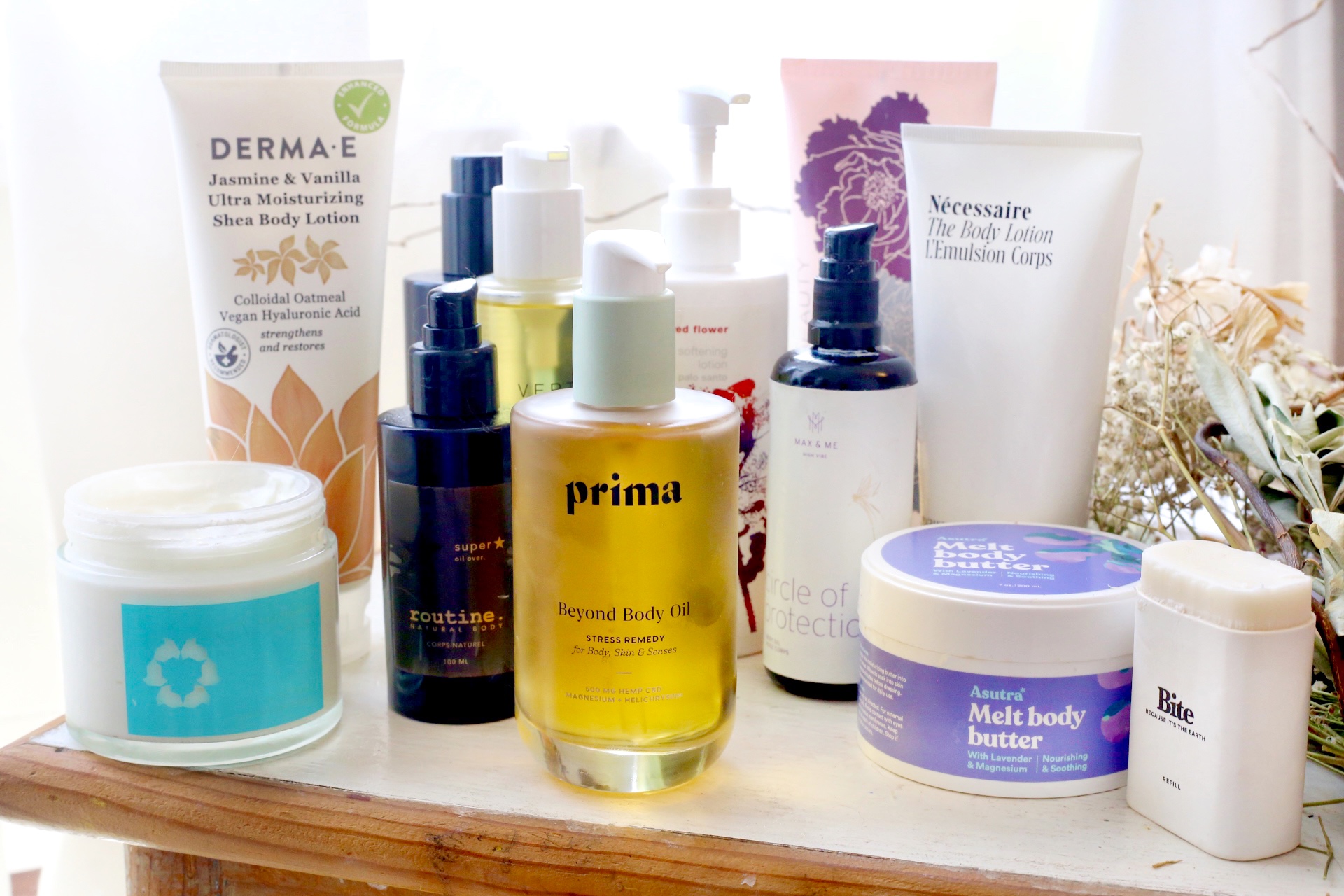 I'm a little bit of a body moisturizing snob. I despise greasiness and adore cosmetic elegance. You might have heard of the "everything shower" on social media, but have you heard of an "everything post-shower" aka a super extra body care routine? Probably not, because I just made that term up. But it's a term for something I practice, which is a sacred post-shower ritual, during which I take the time to nourish my body from the outside in. Just like I do for my face, I moisturize my body in layers with lotion then oil to lock in that aforementioned moisture.
There is no shortage of options when it comes to organic body lotions, body creams, body moisturizers, body oils, solid body balms and even body serums in 2022, but one can only recommend so many. I'm sharing some of my favorite clean bodycare products including budget options. But let's face it, luxury tends to hit the sweet spot better when it comes to self care. Some ingredients I love to see in natural and organic body lotions include aloe (bonus points if aloe is the base ingredient versus water!), hyaluronic acid, and even Bakuchiol. And of course vibrant plant oils teeming with the best nutrients Mother Nature has to offer. Check out these top non toxic body lotions without harmful chemicals – because your body needs love too.
---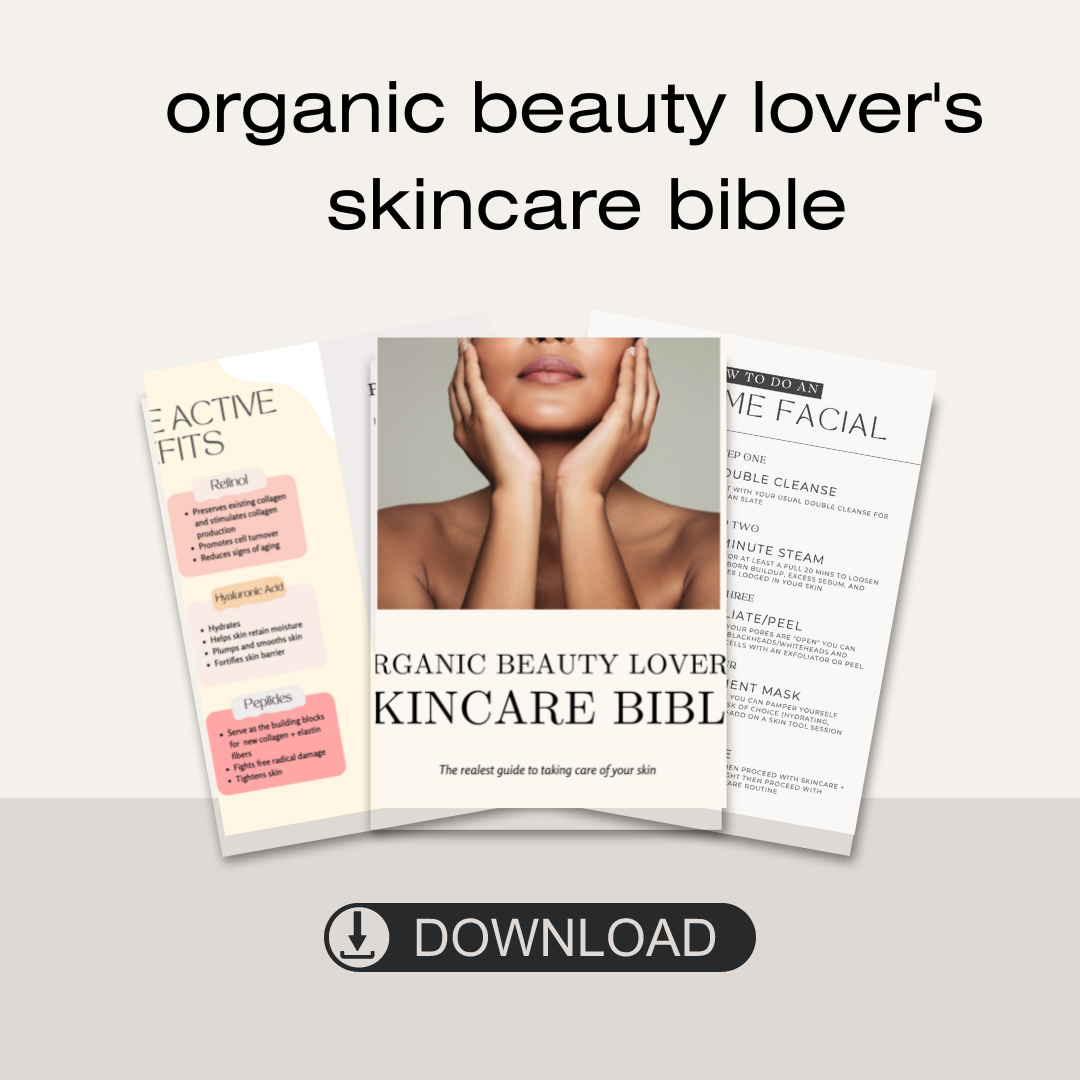 ---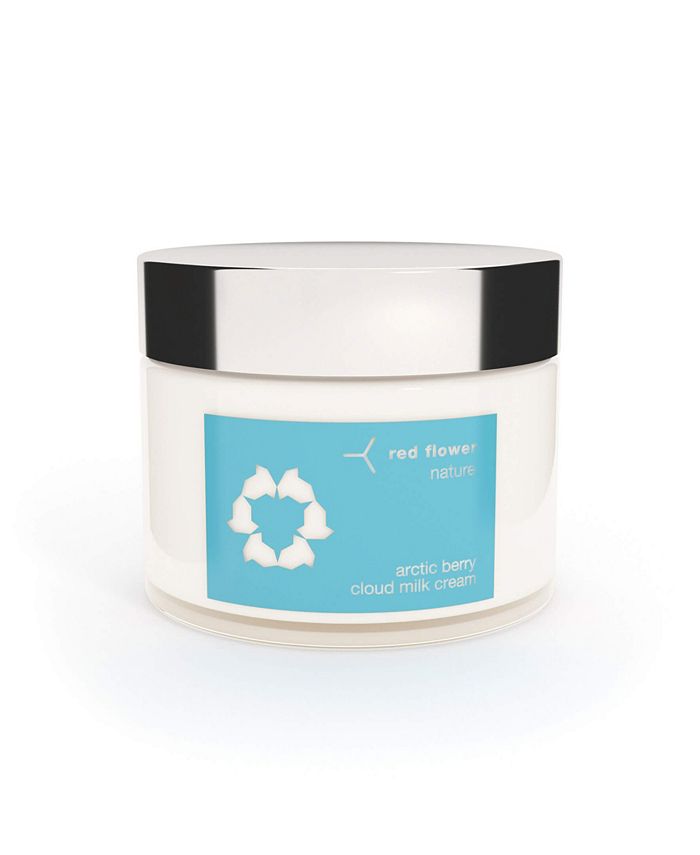 The Red Flower Arctic Berry Cloud Cream is a light hydrating cream with a supremely elegant formula that makes it feel as fluffy and soft as you'd imagine a cloud. The star ingredient cloudberry fights free-radical damage with vital omega 3 and 6, linoleic and alpha-linolenic acid, and antioxidants and works to improve moisture retention and skin tone, diminish age spots and reduce inflammation.
Cloudberry is a 20 to 40 time more concentrated source of antioxidants than the most commonly used source, vitamin e. Arctic Berry Cloud Cream also contains the powerful antioxidant found in strawberries, ellagic acid, which works to prevent the drying effects of hormonal imbalances and environmental exposure.
The Red Flower Arctic Berry Cloud Cream is truly an exceptional body cream if you love a beautiful lightweight lotion. Red Flower NYC is one of the best all natural and organic body lotion brands and a revered name in the organic spa world.
Consistency: Light, whipped, soft, fluffy like a cloud
Scent: Palmarosa, Moroccan rose and Rose Damascena
Price: $86 (SAVE: Use discount code OBL to save 20% at Red Flower)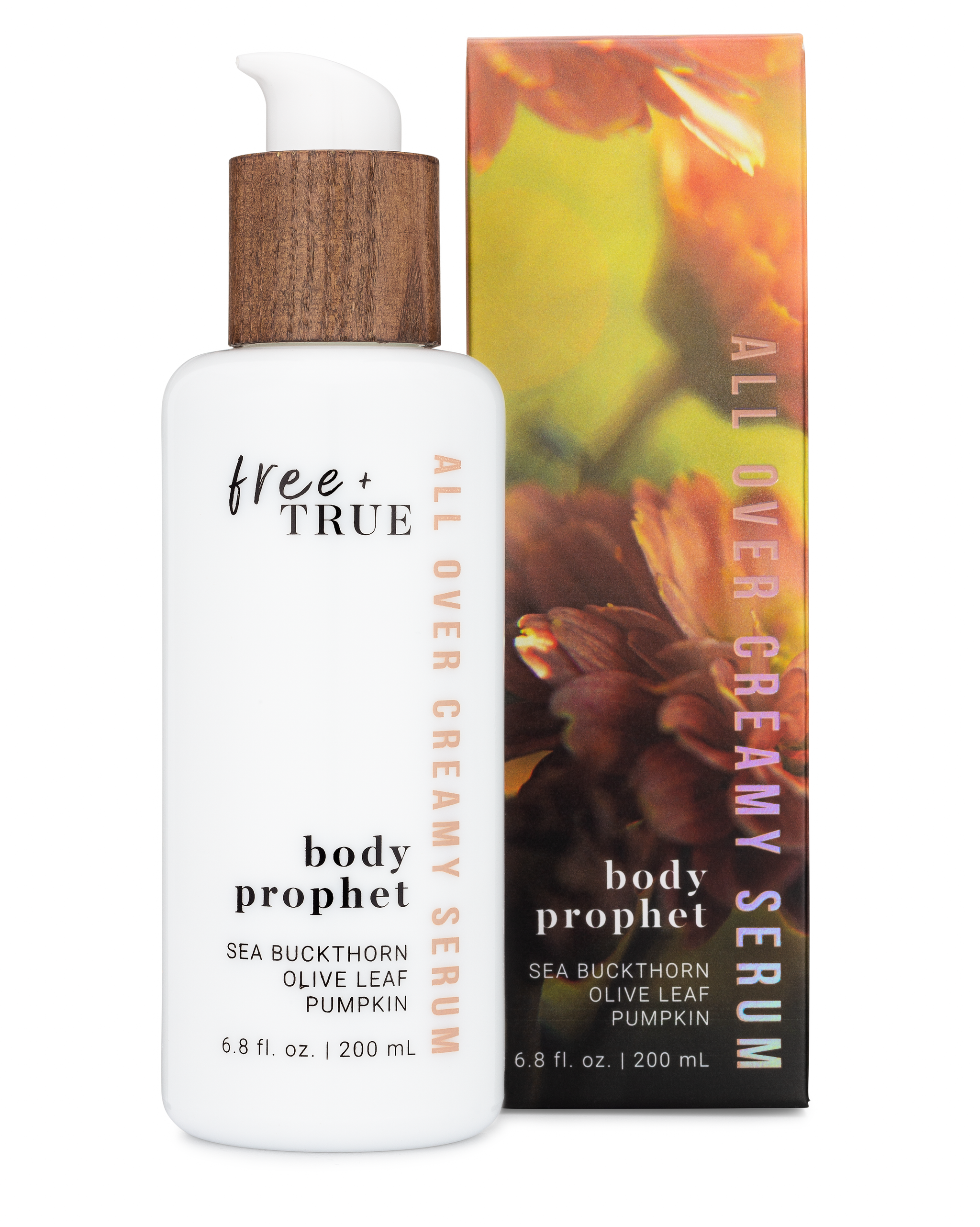 Award-winning Free + True Body Prophet won "Best Natural Body Moisturizer" at Indie Beauty Expo '19 and "Best Body Serum" in 2022 by the Beauty Shortlist Awards. It's a lightweight creamy serum that instantly absorbs, perfect for anyone who dislikes waiting for their body moisturizers to dry down. The all natural and organic formula is packed with free radical fighting botanicals made in a base of organic aloe leaf juice. Body Prophet nourishes body with Aloe Vera Juice, Yarrow Leaf, Comfrey Extract, Geranium Oil, Olive Leaf Extract, Pumpkin Seed Oil, Rose Flower Extract, Sea Buckthorn Berry and more.
Consistency: Creamy serum lotion
Scent: Subtle, Sweet, Citrus
Price: $48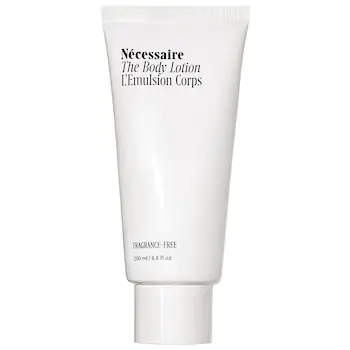 If you're looking for a clean dupe to the Cerave Body Lotion that's a little more luxurious and sophisticated in both look and formula, then check out Necessaire.
The Necessaire Body Lotion is made with multivitamins for the skin and contains conditioning peptides. The lotion feels hydrating and doesn't feel like it just sits on top of my skin. It sinks in well and is super smooth and silky. The Necessaire Body Lotion has the ideal consistency of neither too thick nor too thin. Overall a pleasant body lotion and the fragrance free version is fantastic if you prefer no scent.
Consistency: Light to medium lotion, silky
Scent: Fragrance free (scented options available)
Price: $25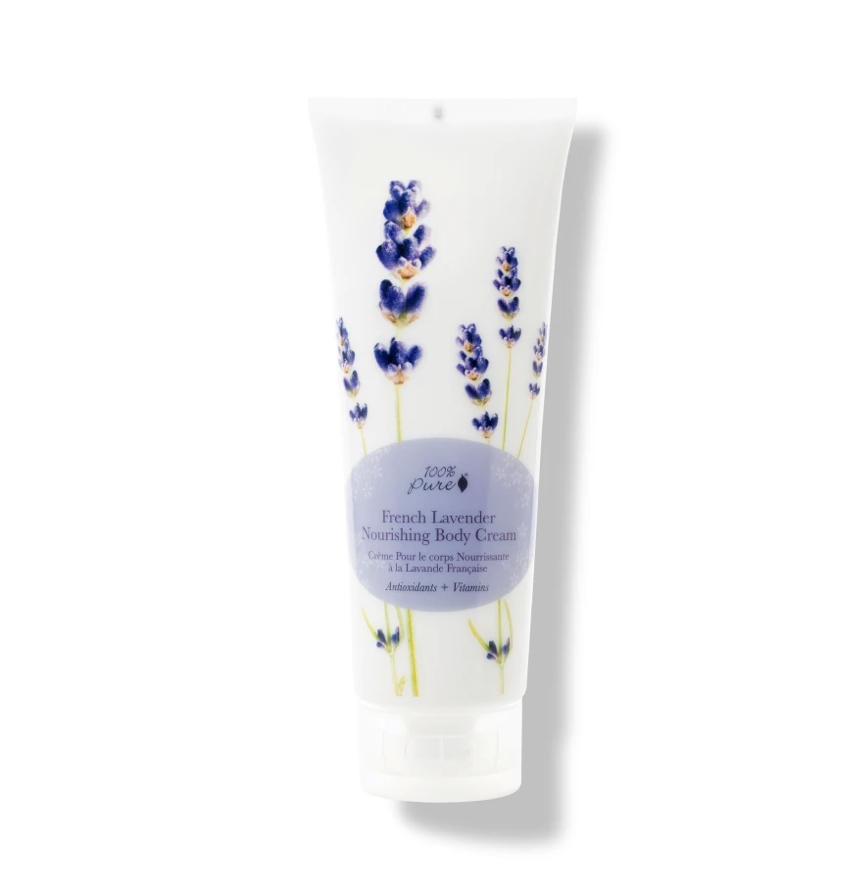 One of the OG natural body lotions, 100% Pure's creamy body lotion is enriched with potent anti-aging vitamins, energizing green coffee, and brightening vitamin C. For 100% Pure body cream fans there's also Body butters and hand creams in their signature scents. My favorites are their coconut scent and honey almond scent.
Consistency: Creamy lotion
Scent: various scents available
Price: $26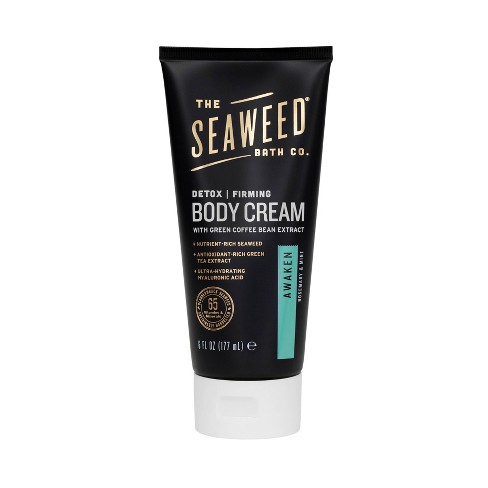 If you're looking for an affordable body lotion that's thick, check out The Seaweed Bath Co Detox Firming Body Cream. It's made with natural, organic, nutrient-rich bladderwrack seaweed with green coffee bean extract, green tea extract and hyaluronic acid. The Detox Firming Cream is a heavier, richer formula for those who enjoy a thicker cream.
Consistency: Thick cream
Scent: Varies
Price: $9.99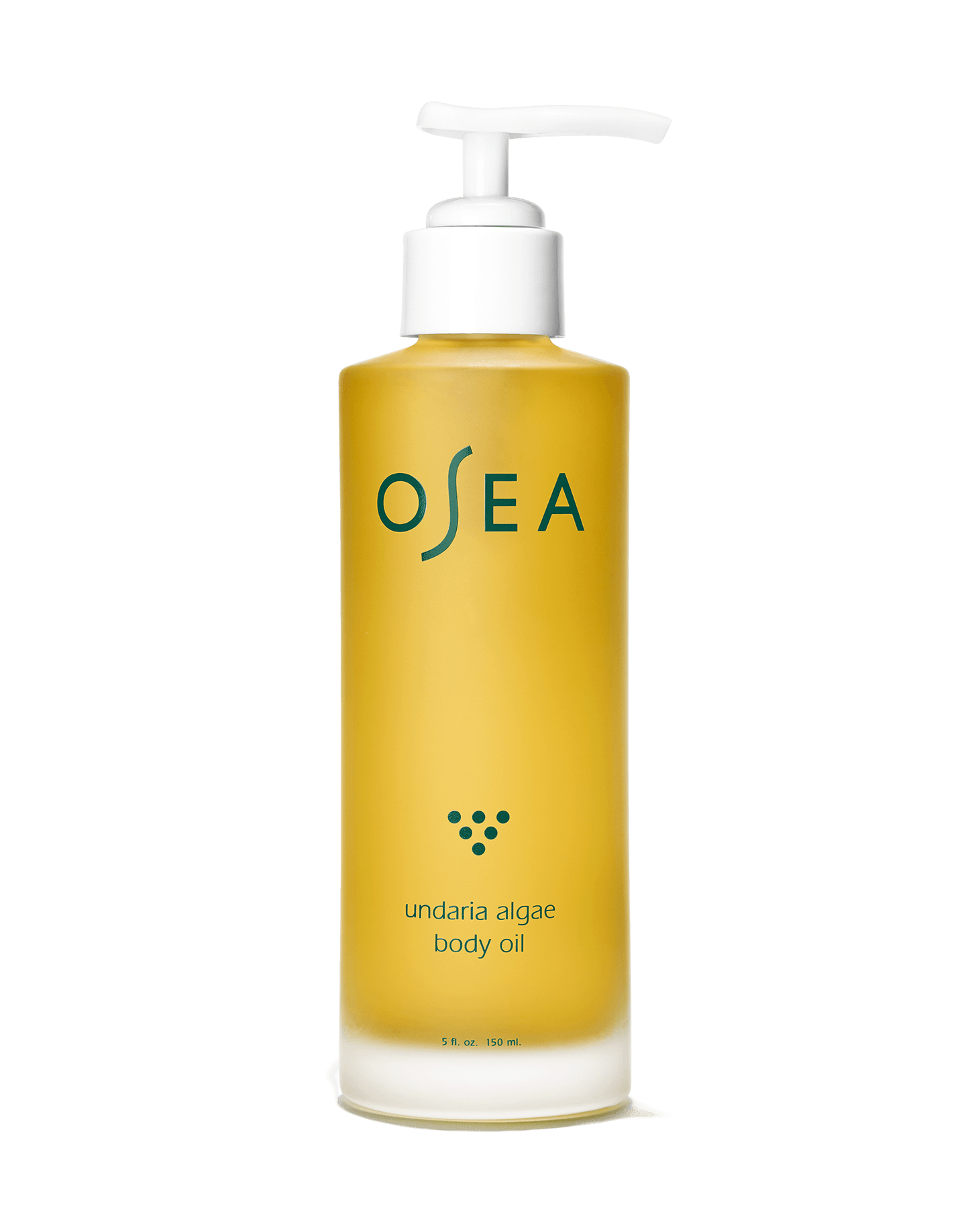 For luxury California-made seaweed-infused body care, look no further than OSEA. The OSEA Undaria Algae Body Oil is a seaweed-infused body oil filled with antioxidant mineral moisture that softens, nourishes and firms. OSEA soaks hand-harvested Undaria Algae in barrels of oils for up to six months to create their Undaria Algae Body Oil. It's also made with potent ingredients like acai pulp oil, babassu seed oil, and linseed oil for anti-aging body care benefits.
Be sure to check out the OSEA Body Butter, Body Lotion and Body Balm for different textures.
Consistency: Lightweight oil
Scent: Citrus, grounding, grapefruit, lime and cypress
Price: $48 (SAVE: Use discount code OBL to save 10% at OSEA)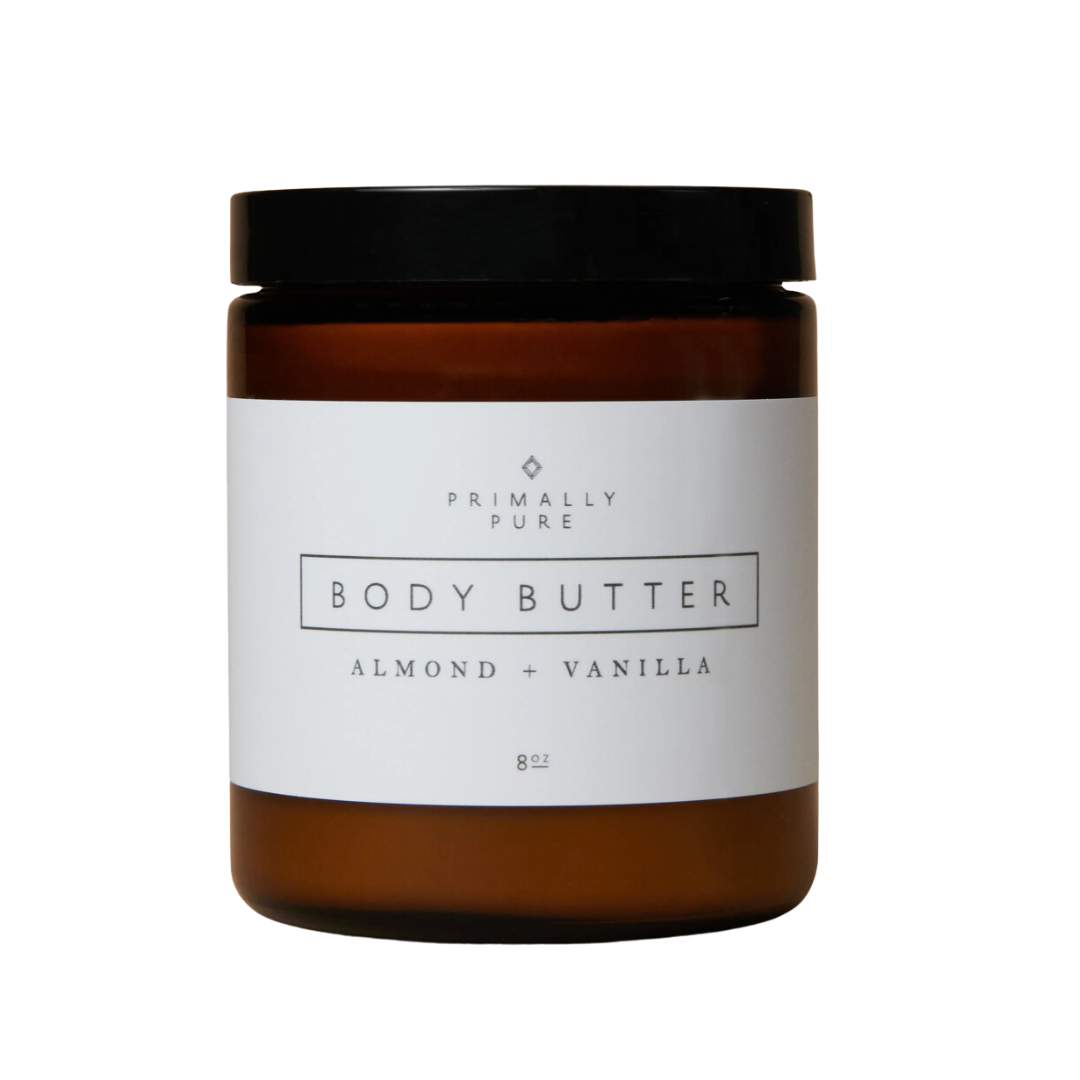 If you're interested in a tallow body product (not vegan), Primally Pure's body butters are made from organic tallow from grass-fed cows along with shea butter, coconut oil, mango butter and extra virgin olive oil. Tallow is known to be rich in Vitamins A, D, E and K, anti-inflammatory conjugated linoleic acid + antimicrobial palmitoleic acid and can help solve a number of skin ailments.
Consistency: Creamy butter
Scent: Yummy almond vanilla
Price: $31 (SAVE: Use discount code OBL to save 10% at Primally Pure)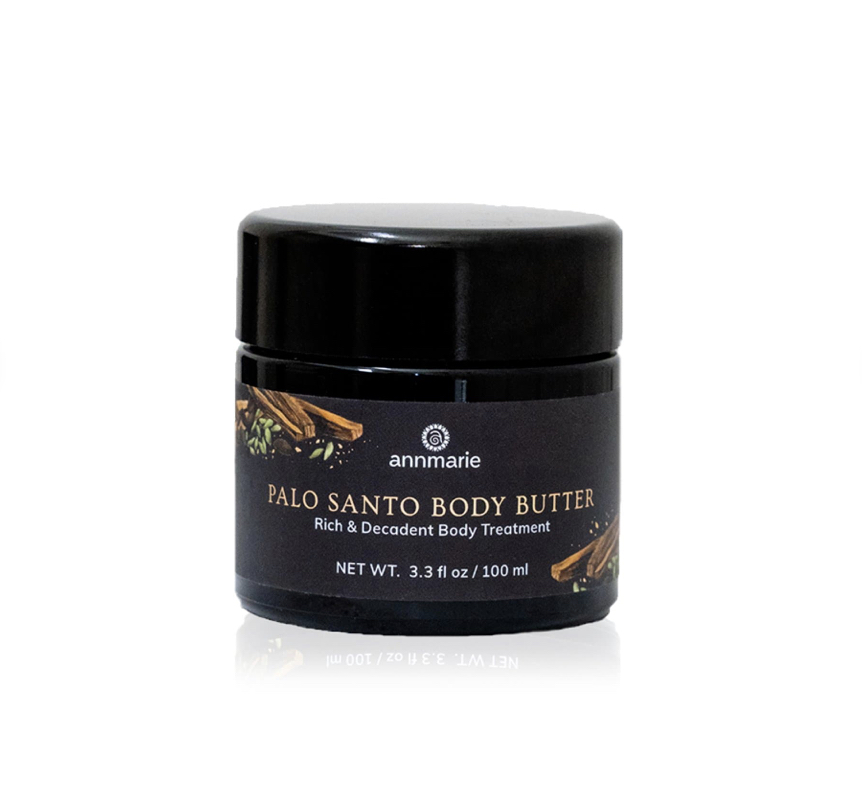 For a rich, luscious body butter during the colder months, Annmarie Skincare's Palo Santo Body Butter is perfect for palo santo lovers. It's deeply nourishing with kukui and macadamia and grounding with essential oils of palo santo, cardamom, vetiver and nutmeg. The Annmarie Skincare Palo Santo Body Butter is an entire self care ritual on its own. This palo santo is wildcrafted in Ecuador and sustainably harvested solely from fallen trees and branches. 
Consistency: Rich butter
Scent: Palo santo
Price: $50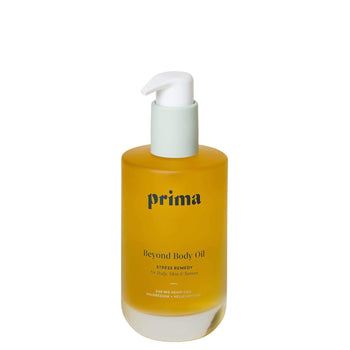 The Prima Beyond Body Oil is a nourishing and healing body oil that helps moisturize dry skin and relax the senses. It has 600mg of CBD and a bevy of certified organic oils in an ultra-concentrated formula that helps relieve stress and calm the mind. Prima Beyond Body Oil contains a stress-fighting remedy of squalane, helichrysum and magnesium. If you love hemp scents, the Prima body oil projects a strong hemp-y scent with subtle notes of clove and geranium.
The Prima CBD hemp body oil has a superb formula of plant actives including plenty of omegas, phenols, antioxidants, and fatty acids to help turn your rough skin soft and supple. It combines wellness and body care in one and feels super nourishing, all while looking beautiful in a hefty, frosted glass pump bottle.
Consistency: Light to medium weight oil
Scent: Strong, Hemp, warm, earthy
Price: $56 (SAVE: Use discount code OBL to save 15% at Prima)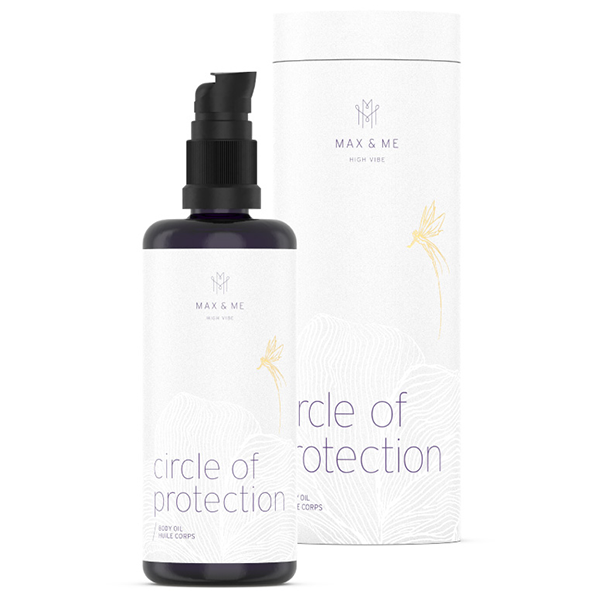 Max and Me is a high vibrational eco-luxe skincare line that combines energy healing, aromatherapy and highly vibrant ingredients sourced from sacred pockets around the world.
The incredibly healing and potent Circle of Protection is for skin that needs rescue and contains ingredients selected not only for their ability to soften and nourish but also for their energetic healing abilities: Magnolia, Manuka, Bourbon Geranium, Litsea, Vetiver Bourbon, Rose Damask, and Silver Fir in a base of highest quality Argan, Marula and Chilean Rosehip oil.
Consistency: Light to medium weight oil
Scent: Aromatherapeutic and uplifting, sweet, vetiver, silver fir, jasmine
Price: $80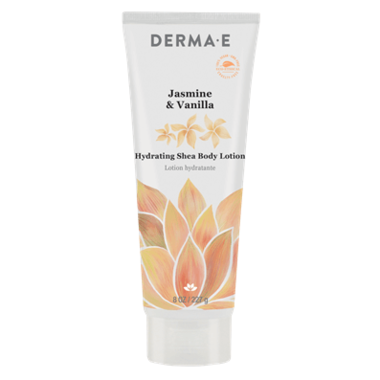 For a budget natural body lotion, Derma E is a clean beauty brand offering a wide variety of body lotions in beautiful scents (and fragrance free). Derma E Hydrating Shea Body Lotion contains Colloidal Oatmeal, hydrating vegan Hyaluronic Acid and moisturizing Shea and Cocoa Butters along with certified organic aloe leaf juice. The Jasmine and Vanilla Body Lotion has Jasmine flower extract and vanilla flower extract for an intoxicating strong scent.
Consistency: Medium weight lotion
Scent: Strong, Varies
Price: $9.99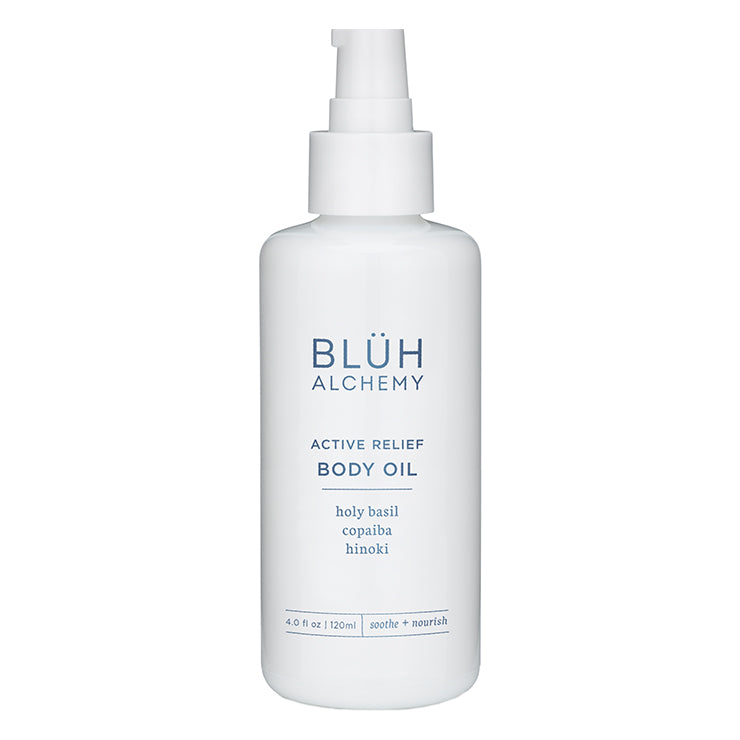 Luxury green beauty brand Bluh Alchemy makes treatment-focused skincare, but has one body oil called Active Relief Oil. Formulated to bring skin soothing relief, Active Relief Body Oil is a blend of nourishing fatty acids, phytoceramides, and antioxidants from Copaiba oleoresin, hinoki, arnica, Peru balsam, rice brain oil and holy basil. It has a woodsy vanilla scent from hinoki, cypress and Tonka Bean.
Consistency: Medium to rich oil
Scent: Woodsy vanilla
Price: $68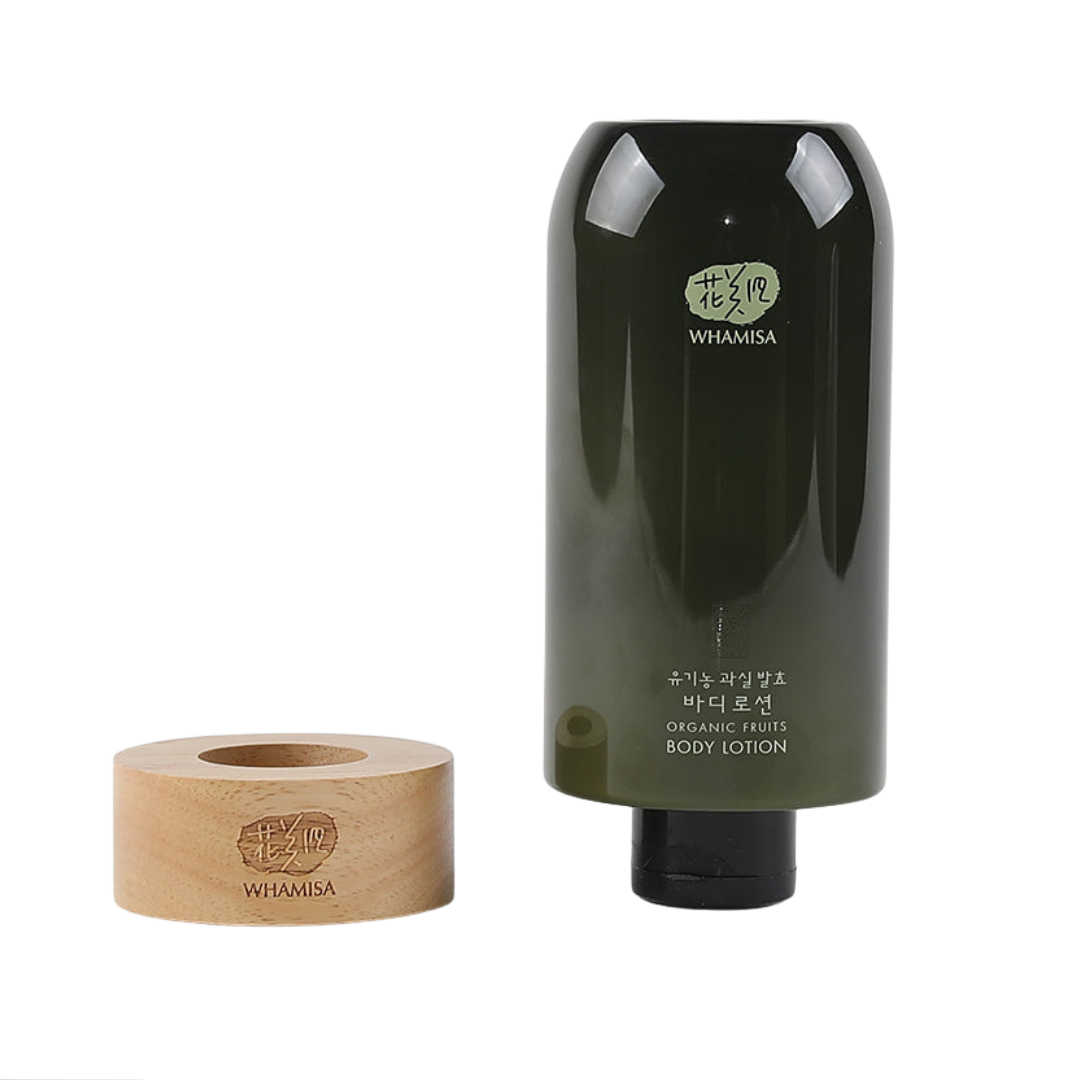 Organic K-beauty brand Whamisa also makes beautiful body lotions, oils and hand creams with their signature fermentation technology. 95% organic and made in a base of organic aloe leaf extract, Whamisa Organic Fruits Body Lotion contains nourishing organic oils and butters, such as olive oil, grapeseed oil, shea butter, avocado oil, Yuzu oil and apple seed oil. Whamisa's signature 'Natural Fermentation Technology' uses fermentation filtrates of organic fruits, such as apple, kiwi, yuzu, and persimmon with Lacto-fermentation, which provide an enhanced level of readily-available beta-carotene, vitamins, and minerals.
Consistency: Light lotion
Scent: Citrus
Price: $35 (SAVE: code ORGANICBEAUTYLOVER saves 20%)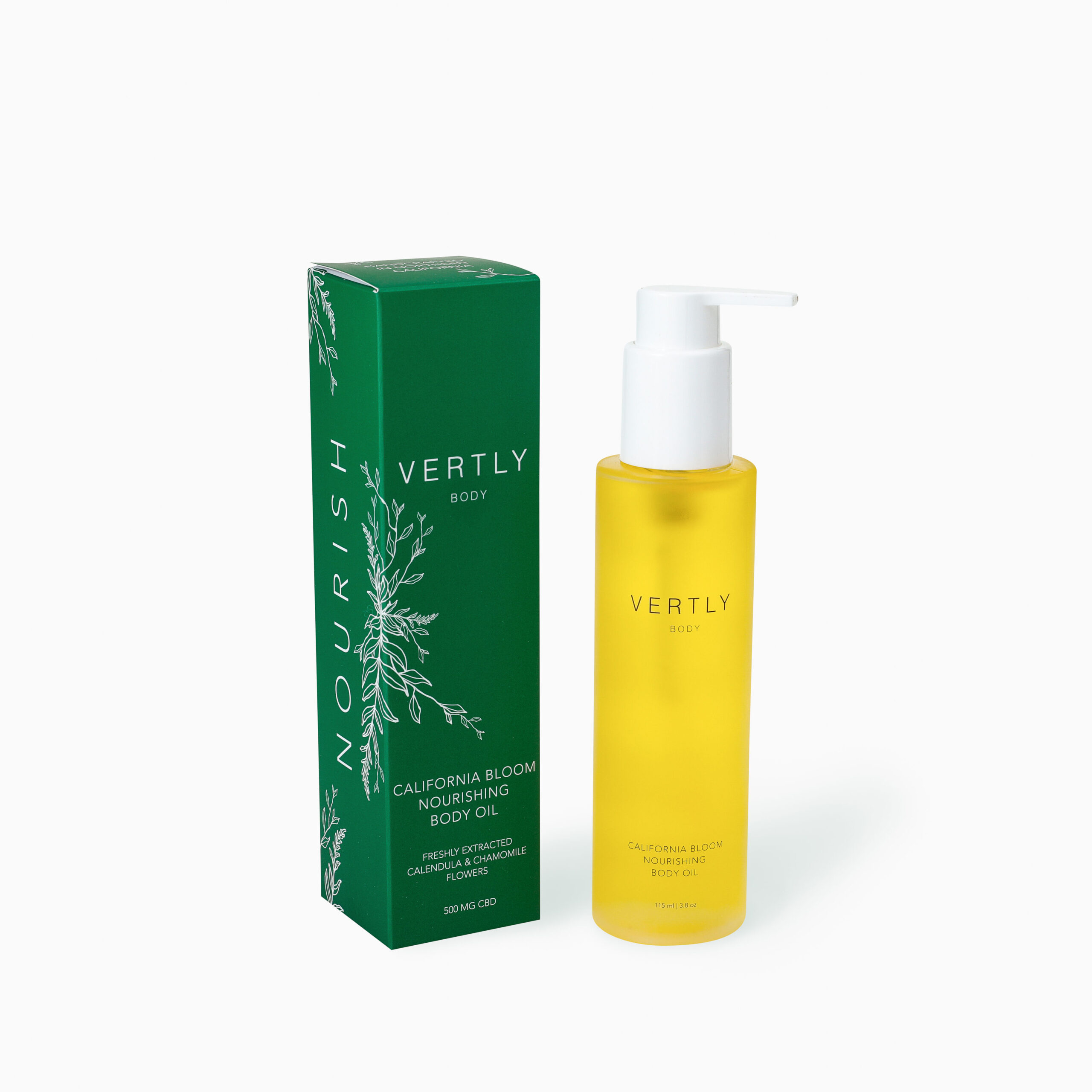 Northern California CBD skincare brand Vertly uses slow-extracted botanicals that are are handcrafted weekly to deeply relax your body, nourish your skin and soothe your senses. California Bloom Body Oil contains Full spectrum hemp oil (500mg of CBD) fused with soothing calendula flower and chamomile to nourish the skin, sweet almond oil, olive squalane and niaouli tree extract works to promote optimal skin health.
Consistency: Lightweight oil
Scent: Citrus, lemon, bergamot
Price: $49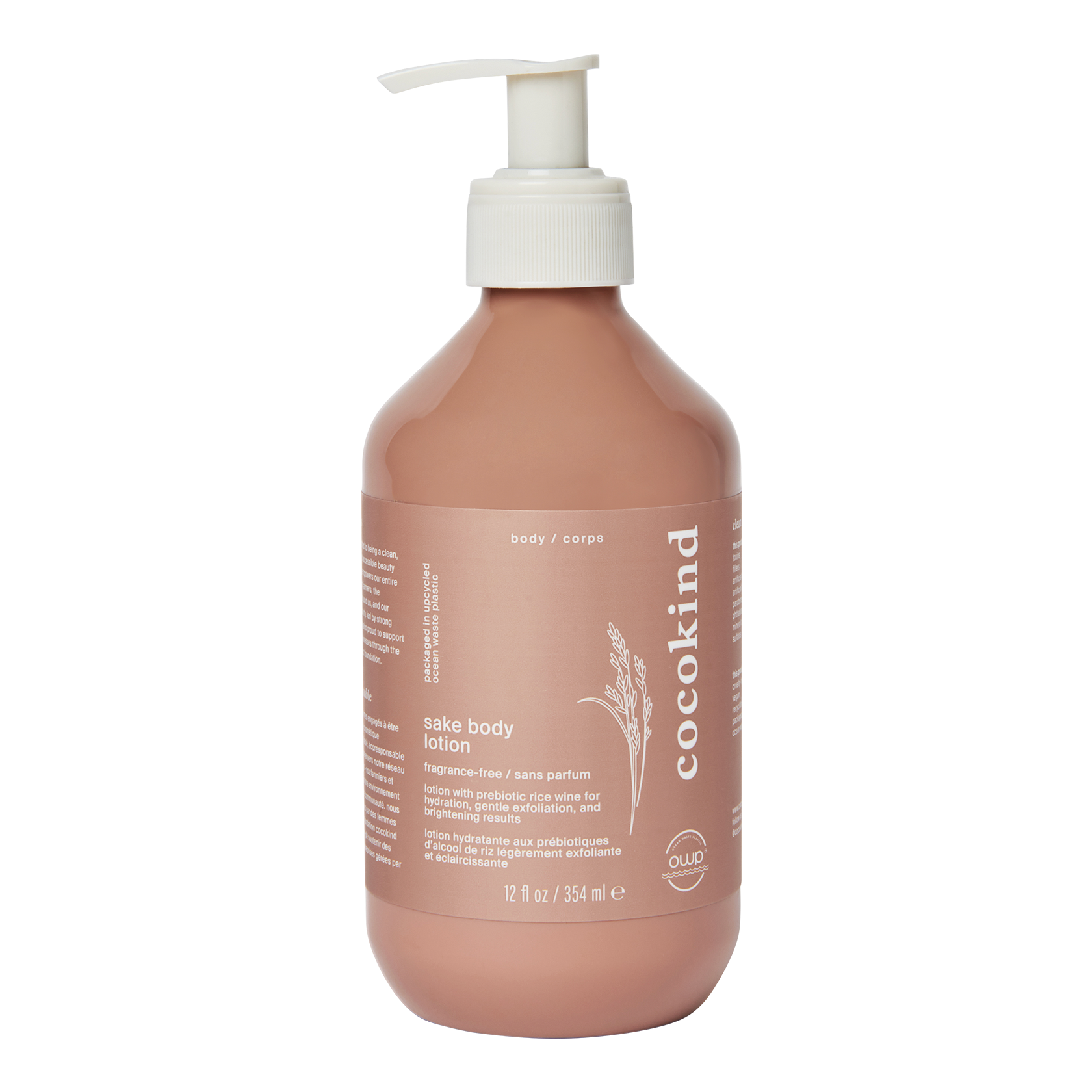 Cocokind offers an affordable, unscented body lotion in a jumbo 12 oz bottle. Cocokind Sake Body Lotion features sake, a fermented rice wine rich in smoothing enzymes and microbiome-friendly prebiotic sugars, our fragrance-free body lotion delivers gentle exfoliation and supports skin moisture barrier.
Consistency: Lightweight lotion
Scent: Fragrance free
Price: $22 (SAVE: Use discount code OBL to save 10%)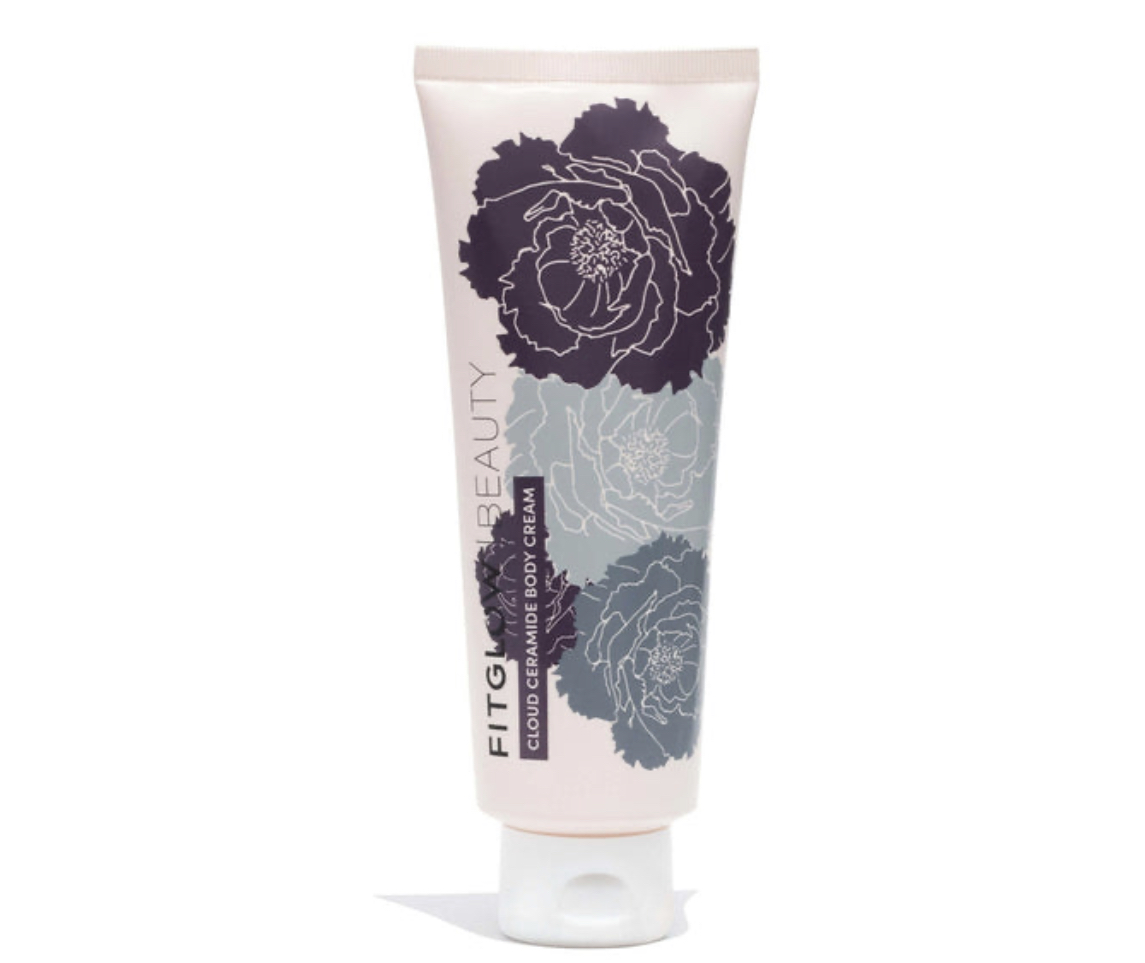 If you're looking for a super thin, fluid milk of a body cream, then check out Fitglow Beauty Body Cream. Fitglow offers two versions, the Bakuchiol Body Cream and Cloud Ceramide Body Cream, which both have the same runny, fluid consistency. Bakuchiol Body Cream has bakuchiol to firm and smooth the look of skin, along with hyaluronic acid and glutathione to plump and brighten, while Cloud Ceramide Cream has natural rice Ceramides and cloudberry oil. Fitglow Body Creams have a light subtle scent.
Consistency: Fluid, runny lotion
Scent: subtle, varies
Price: $38 (SAVE: Use discount code OBL15 to save 15%)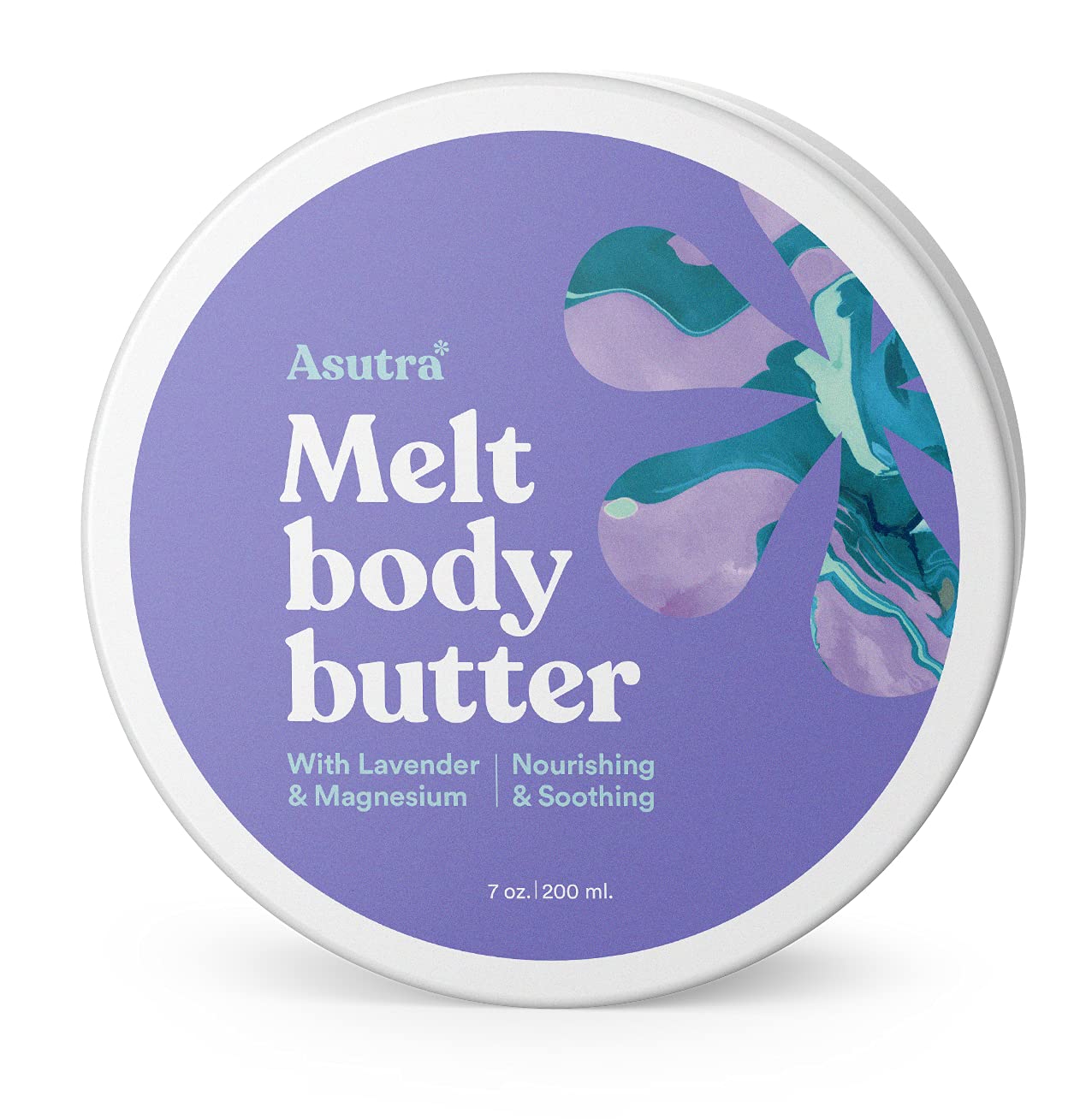 For a magnesium focused body cream that helps with sleep and sore muscles, check out Austra Melt Body Butter. Run by Venus Williams and Stephanie Morimoto, Asutra is all about accessibly priced clean skin and wellness products. Their Melt Body Butter Lotion is a rich, thick and creamy body lotion with a powerful lavender scent. It's not only a moisturizing body butter but also a pain and stress relief product formulated to be safe for both adults and children. Asutra Body Butter Lotion contains premium-quality magnesium oil directly from the Zechstein seabed in the Netherlands and helps with stress, joint stiffness and pain.
For body oil spray lovers, Asutra also makes lavender and rose body oil sprays that dispel as an even, fine mist.
Consistency: Rich, thick lotion-butter hybrid
Scent: Strong, Lavender (varies depending on product)
Price: $25.99
Zero Waste Waterless Body Balms
If you're interested in going plastic-free and helping the planet, check out these zero waste body balms. Instead of paying for water, you're receiving a concentrated body moisturizer in the form of a waterless balm.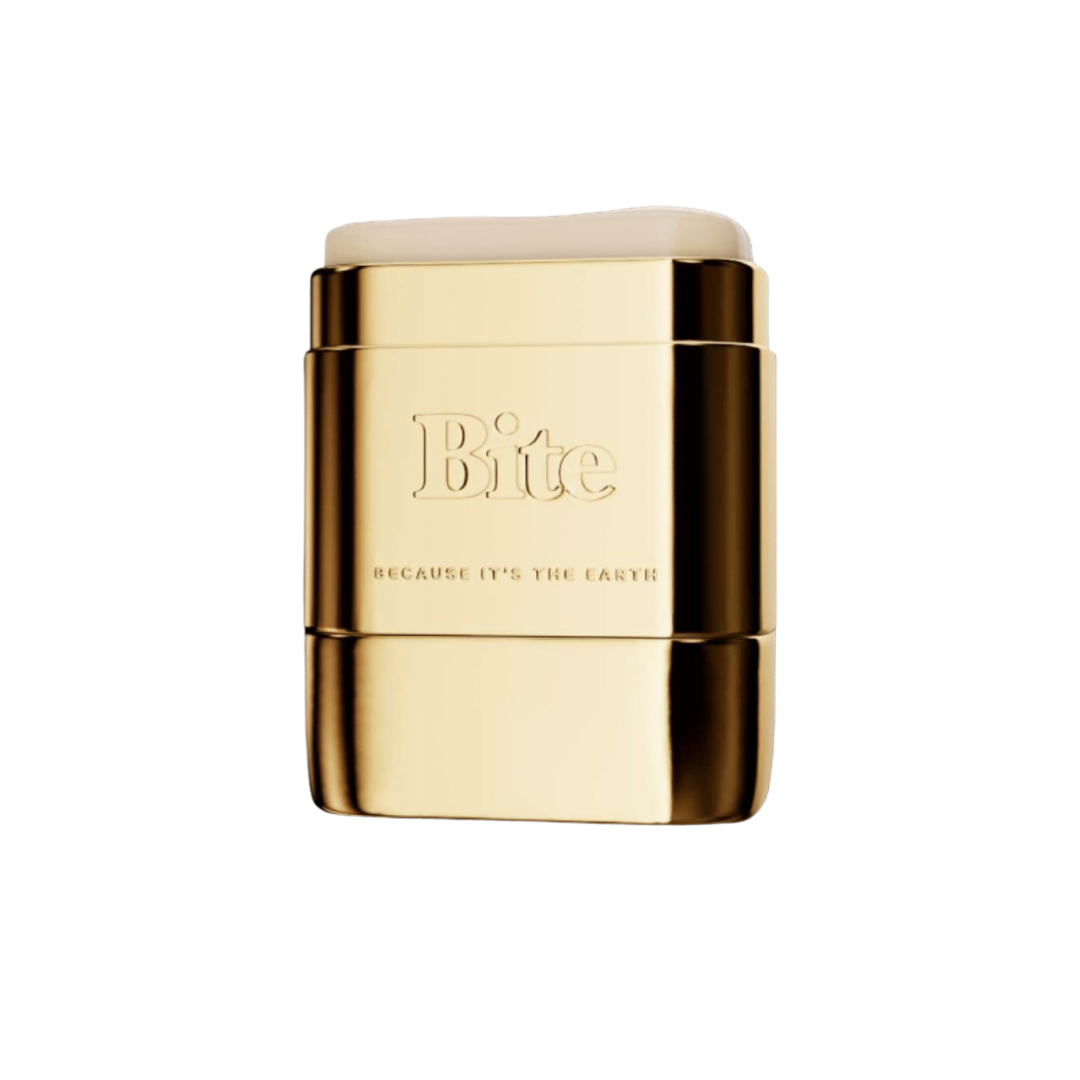 The Bite Body Balm is able to replace five 8oz body lotions and is Vegan, Cruelty-free, fragrance- free, plastic- free, pump-free and palm oil- free. These are dense balms that might need a bit for warming up depending on the season. Bite Body Balms are made with rice starch, sunflower seed wax, castor seed oil, Shea butter, rice bran wax, Squalane and hyaluronic acid. Choose from a variety of all natural scents.
Consistency: solid balm
Scent: Strong, neroli, varies
Price: $28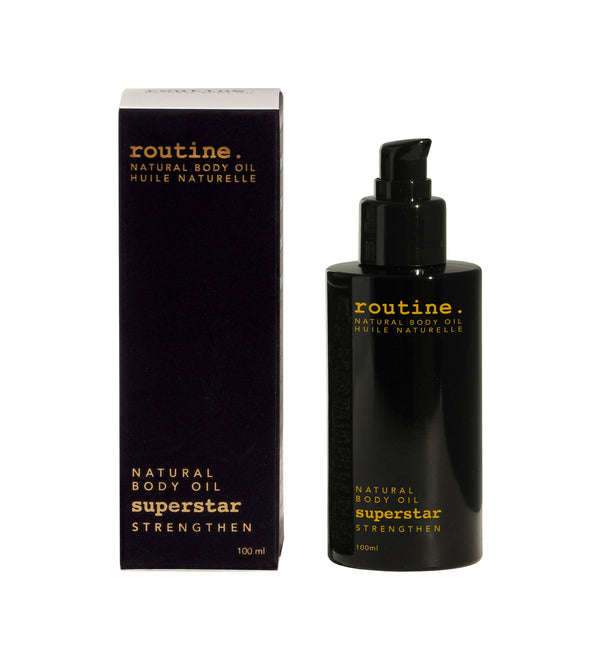 Canadian brand Routine makes clean, natural body care products for the olfactory senses. Routine's complex scents are for those who want organic body lotions and oils, but not the typical scents you find in most body care products. They're made a base of Organic Jojoba, Apricot Kernel, Rosehip and Sunflower seed oils and feel like a luxury body oil for much less.
The Routine Body Oil Serums are lightweight, silky oils that are all-purpose for hair, shaving and even face. Routine Naturals is known for their sensual pheromone-like scents and Superstar and Sexie Sadie are some of my favorite.
Routine's luxurious oils are packaged in ethically-made biophotonic glass bottles from the Netherlands. This unique packaging helps keep the antioxidants present in the ingredients intact so Routine oils work better for you, longer. My only qualm with this all-purpose oil is that the pump dispenses a small amount each time, so I like to remove it and use.
Consistency: Light to medium oil
Scent: Tonka, Vetiver, Cardamom, Rosalina (Superstar)
Price: $42
Honorable Mention: ONE SEED

As a beauty blogger I come across so many products, and I always appreciate interesting under-the-radar gems. Some of the indie brands  making these gems happen to be organic perfume houses, and leave it to those who know aromatherapy and scents best, to create some outstanding organic body oils. Yuzu Vanilla Body Oil by organic perfume house One Seed is so well formulated with a scent profile you'll be hard-pressed to find. The only reason I couldn't put this Aussie brand in the official list is because they aren't easily accessible in the US even though they do ship internationally from Australia.
If you're interested in body oils made by organic perfume brands, then you also must check out Providence Perfume CO's Apricot Blossom Body Oil.
Check out the newest posts: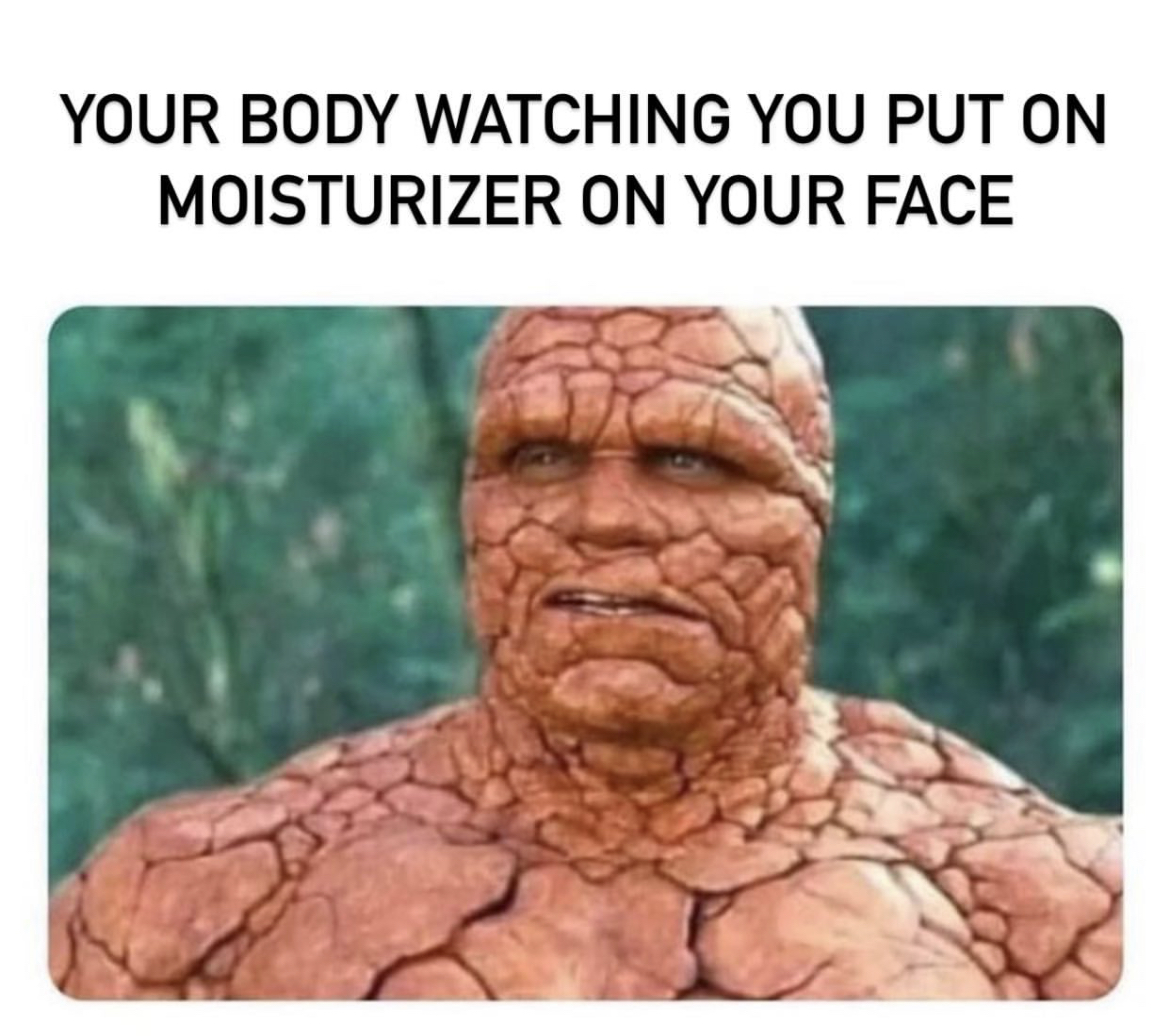 Be sure to Pin if you liked!