Organic and holistic skincare brand Blissoma offers targeted skincare for the most demanding skin types. Blissoma is anything but basic. Combining cutting-edge chemistry with traditional herbal knowledge, Blissoma is known for their fresh, healing and almost medicinal skincare. The all-natural, organic skincare line sources their ingredients from local farms or extract themselves at customized potencies to create the most efficacious products possible. Blissoma's products are luxurious and thoughtfully formulated, while still remaining at a relatively accessible mid range price level. I tried the Blissoma Mild Rice Facial Cleanser, Timeless Vitamin C Concentrate and Loving Recovery Beta Glucan Mask, so read on for my Blissoma review and save at Blissoma with discount code OBL10.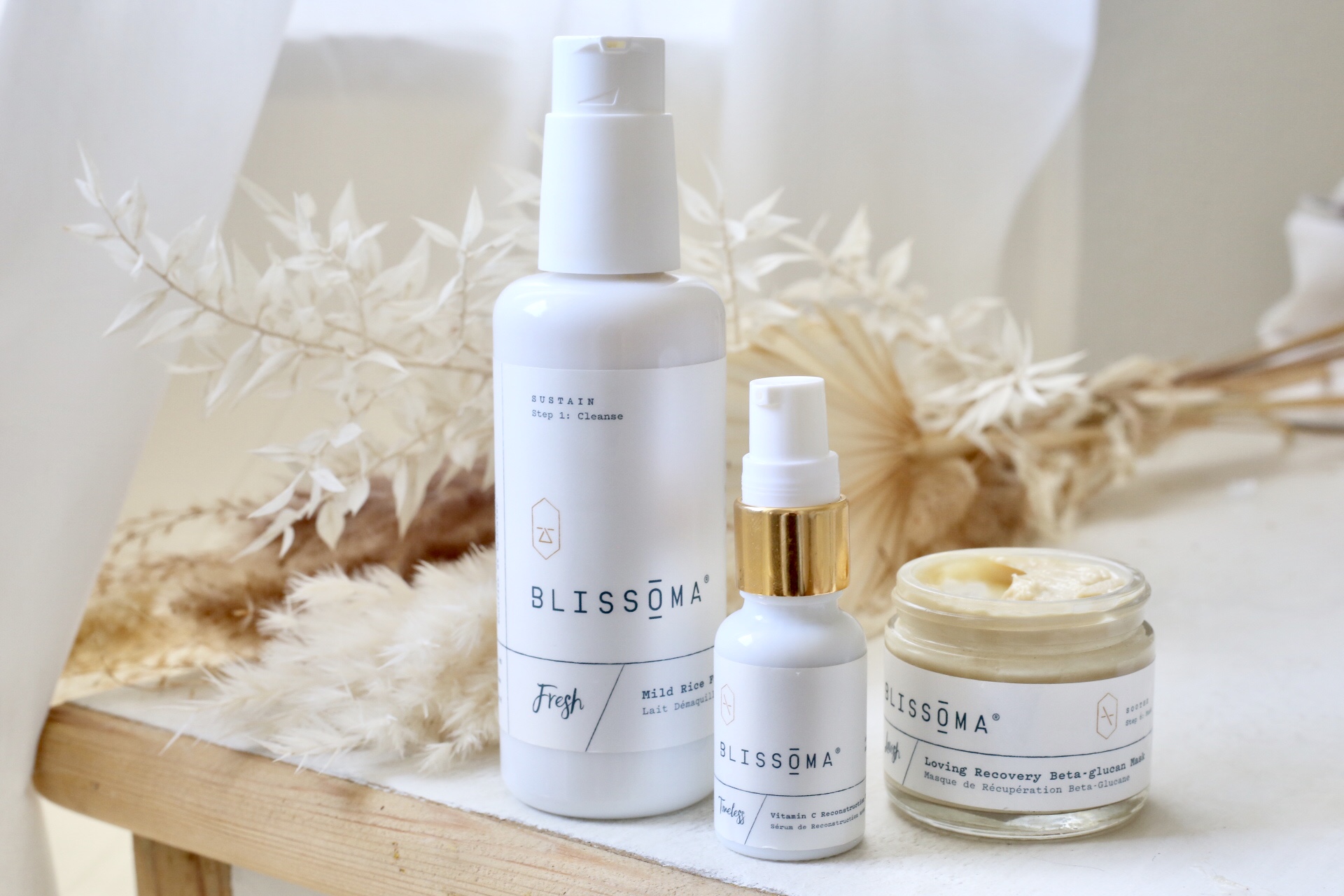 Like the name suggests, Blissoma Mild Rice Cleanser is mild and feels like a creamy rice paste. It's smooth but with just the tiniest amount of grit that makes you feel as though the rice were freshly ground and mixed into the ingredients that day.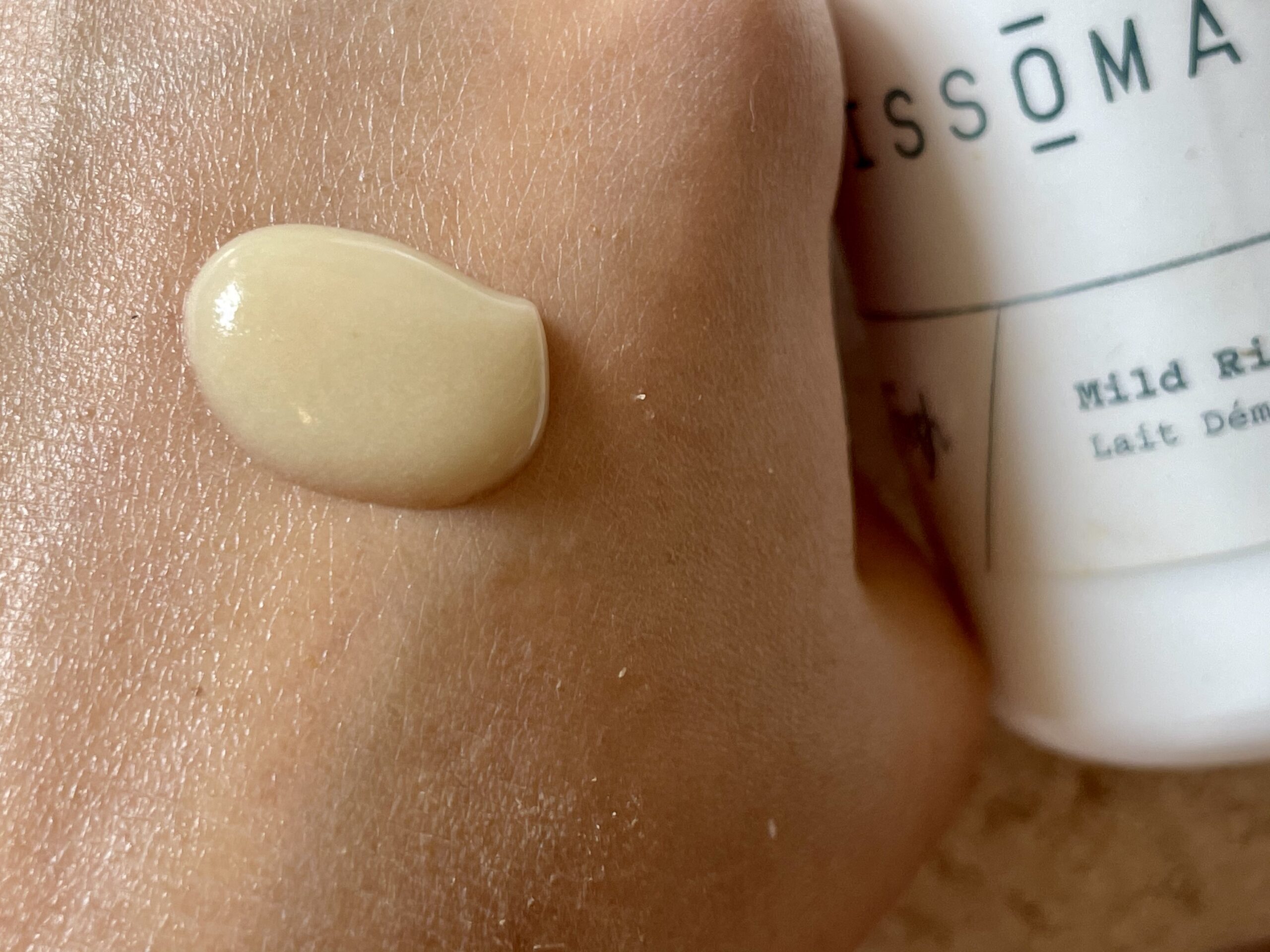 Blissoma Mild Rice Facial Cleanser gently removes impurities and does not foam at all. Instead, it's soothing and hydrating – perfect as a 2nd cleanse. Ideal for all skin types, this 100% natural formula features 18 actives and is the correct pH for skin.
Organic, whole brown rice flour uses natural grain fiber to remove dirt and provide B Vitamins
Willowbark extract provides a rich source of natural salicins that exfoliate by dissolving dead skin cells and also cleanses away bacteria buildup on skin.
Organic oils of Apricot Kernal, Hemp, and Sunflower blend
Infusions of organic Chickweed and Rose support skin health and energy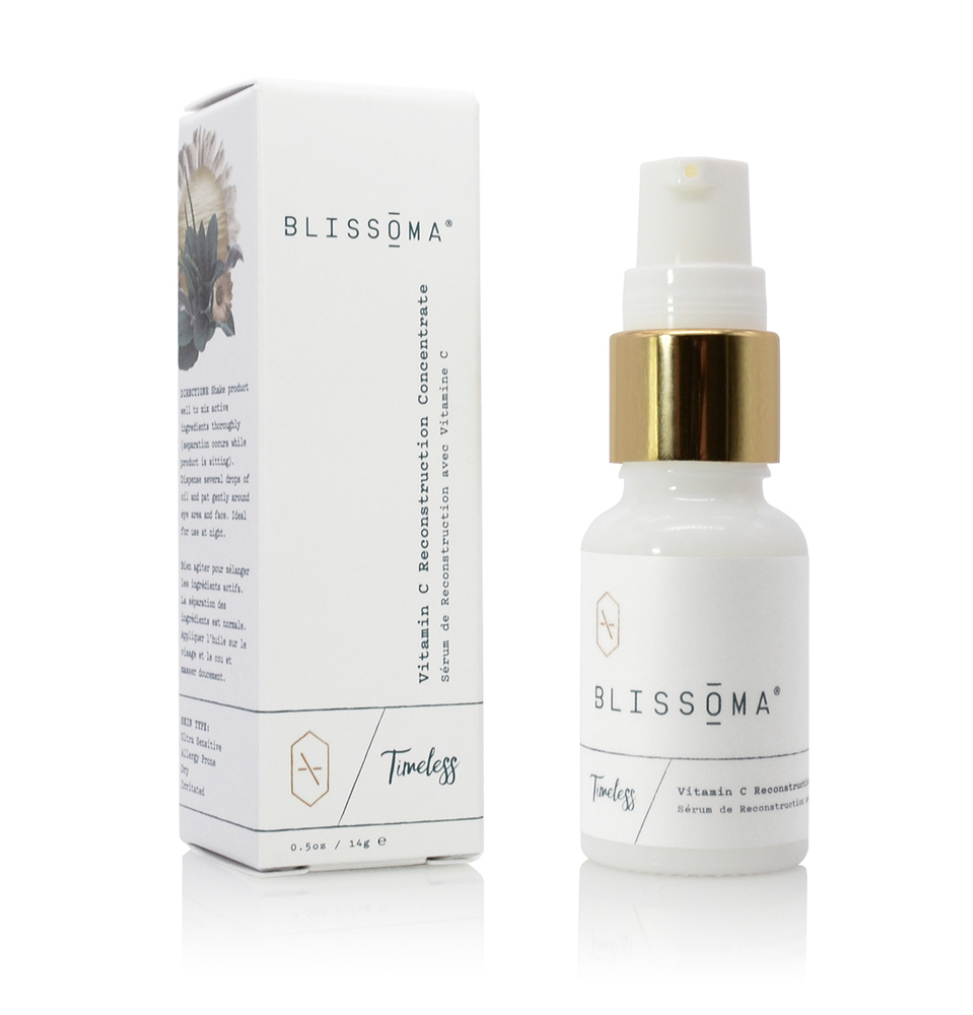 Made with 8 natural ingredients, Blissoma Vitamin C Reconstruction Concentrate is an oil-based serum with an effective level of stabilized Vitamin C in the form of Ascorbyl Palmitate plus Vitamin E. Because of the rich oils, this serum is not recommended for acneic skin. Blissoma chose to place Ascorbyl palmitate in an oil soluble ester so that the Vitamin C remains stable and is better able to penetrate deep into skin cells.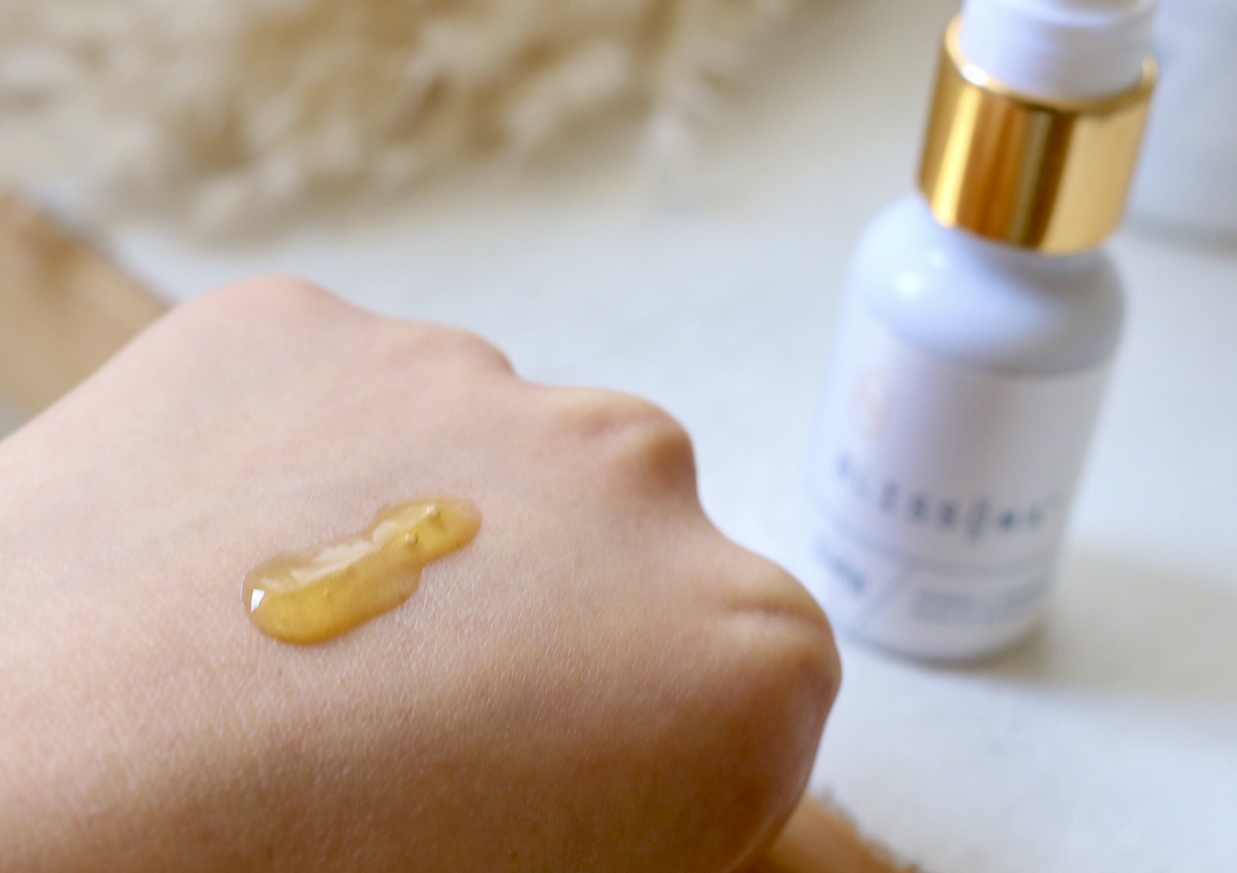 Blissoma Vitamin C Reconstruction Concentrate is a highly viscous oil and feels like a jelly serum rather than an oil. Interestingly, when I apply this to my skin and rub it in, the product emulsifies and turns milky. This serum feels very soothing and nourishing, and doesn't give my skin tingles so it seems highly suited to sensitive skin types.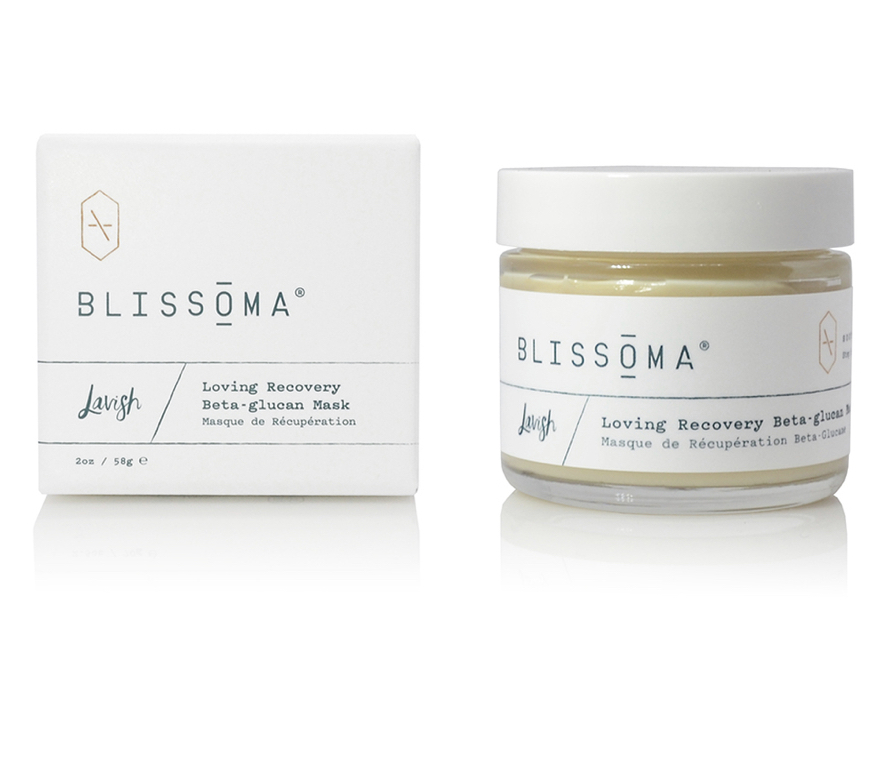 The Blissoma Loving Recovery Beta Glucan Mask is one of two Blissoma masks and is a SOS product designed for dry, sensitive, stressed and inflamed skin. This once-a-week face mask begins in freshly infused organic oatmilk and contains 18 active ingredients of liquid herb extracts and healing oils.
Award-winning Blissoma Loving Recovery Beta Glucan Mask, like the other Blissoma I've tried, feels like it was freshly mixed rather than manufactured. It's very creamy and luscious with a bit of lumpiness that adds to its quirkiness. As its name suggests, Loving Recovery Mask focuses on Beta-glucans, which are a moisturizing powerhouse of special sugars from oats and mushrooms that are able to penetrate deeply into multiple layers of skin.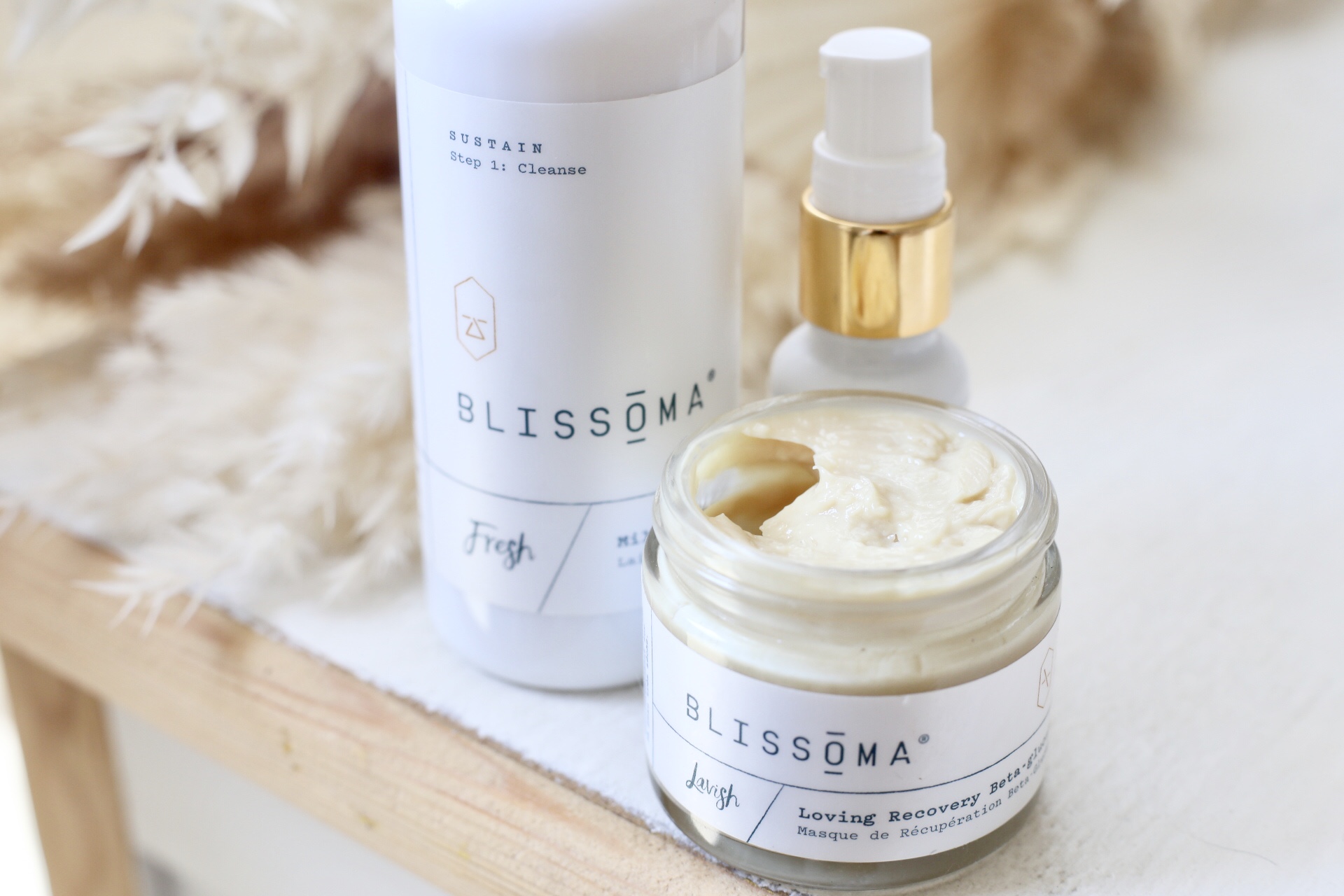 In addition oats, Blissoma added a large does of Reishi and Maitake mushrooms as well as organic St. John's Wort, Astragalus, Self Heal, and Passionflower to help even the most troubled skin.
Powerful oils and butters like Cupuacu butter, an Amazonian rainforest ingredient with more than 10 antioxidant compounds and Organic oils of Baobab, Pomegranate, Perilla, and Pumpkin improve inflammation and skin health.
I usually use the Blissoma Loving Recovery Beta Glucan Mask as an overnight mask, so all these beautiful ingredients can work as long and as deeply as possible while I sleep. This hydrating and calming mask leaves my skin feeling supple and velvety.
Use Blissoma discount code OBL10 to save sitewide.