Clean Classic Perfume Review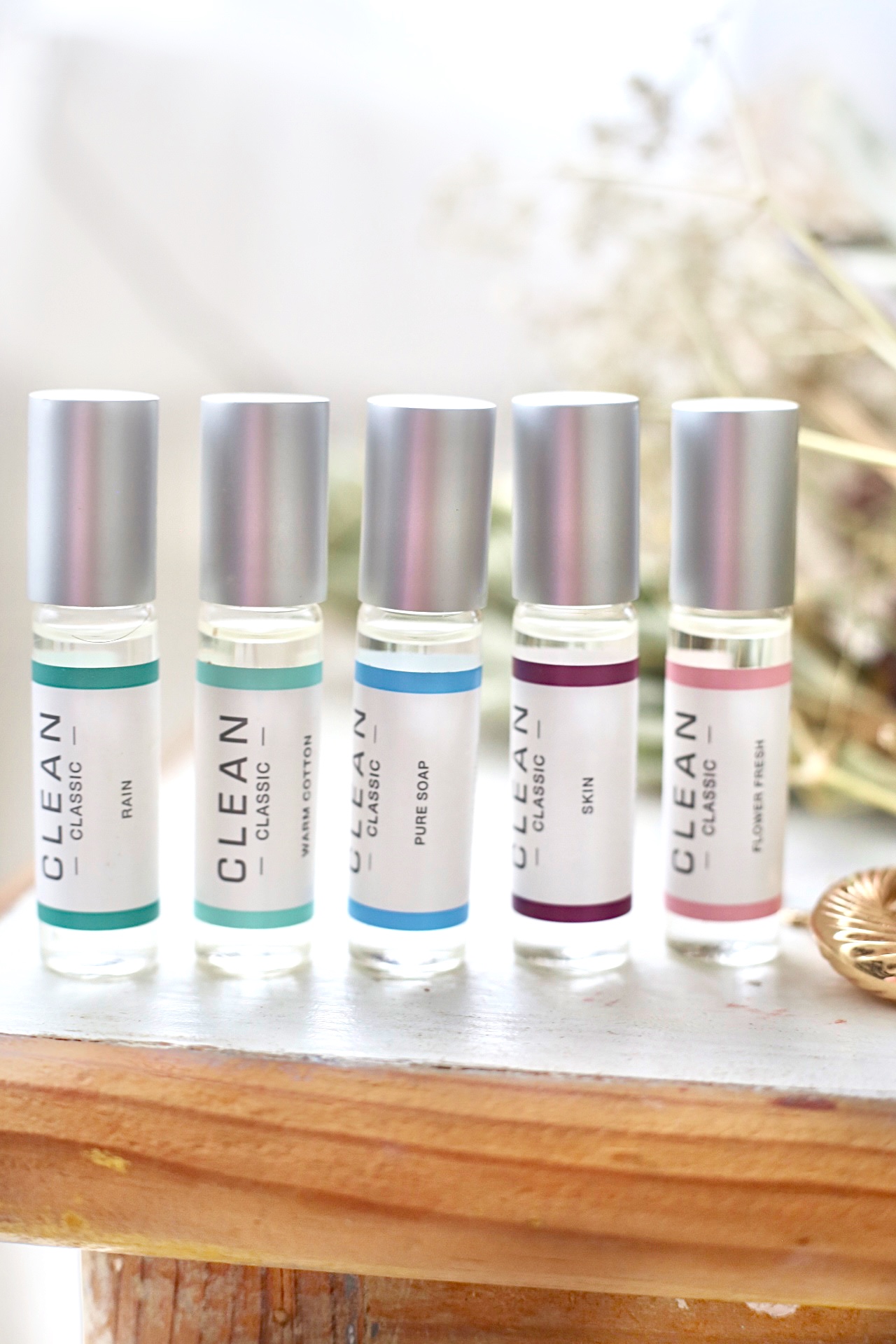 Founded in 2013, Clean Beauty Collective has been making clean perfumes with natural and safe synthetics for over a decade with their Clean Reserve and Clean Classic fragrance lines. Clean Beauty Collective works with partners that use green manufacturing practices and chooses responsibly sourced, sustainable ingredients that give back. Their Clean Classic perfume line are linear fragrances, meaning they are designed to remain the same scent from first spritz to end of day. Simple, classic and casual scents that are easy and universally known like Rain, Skin, Fresh Laundry and Pure Soap make up the Clean Classic line.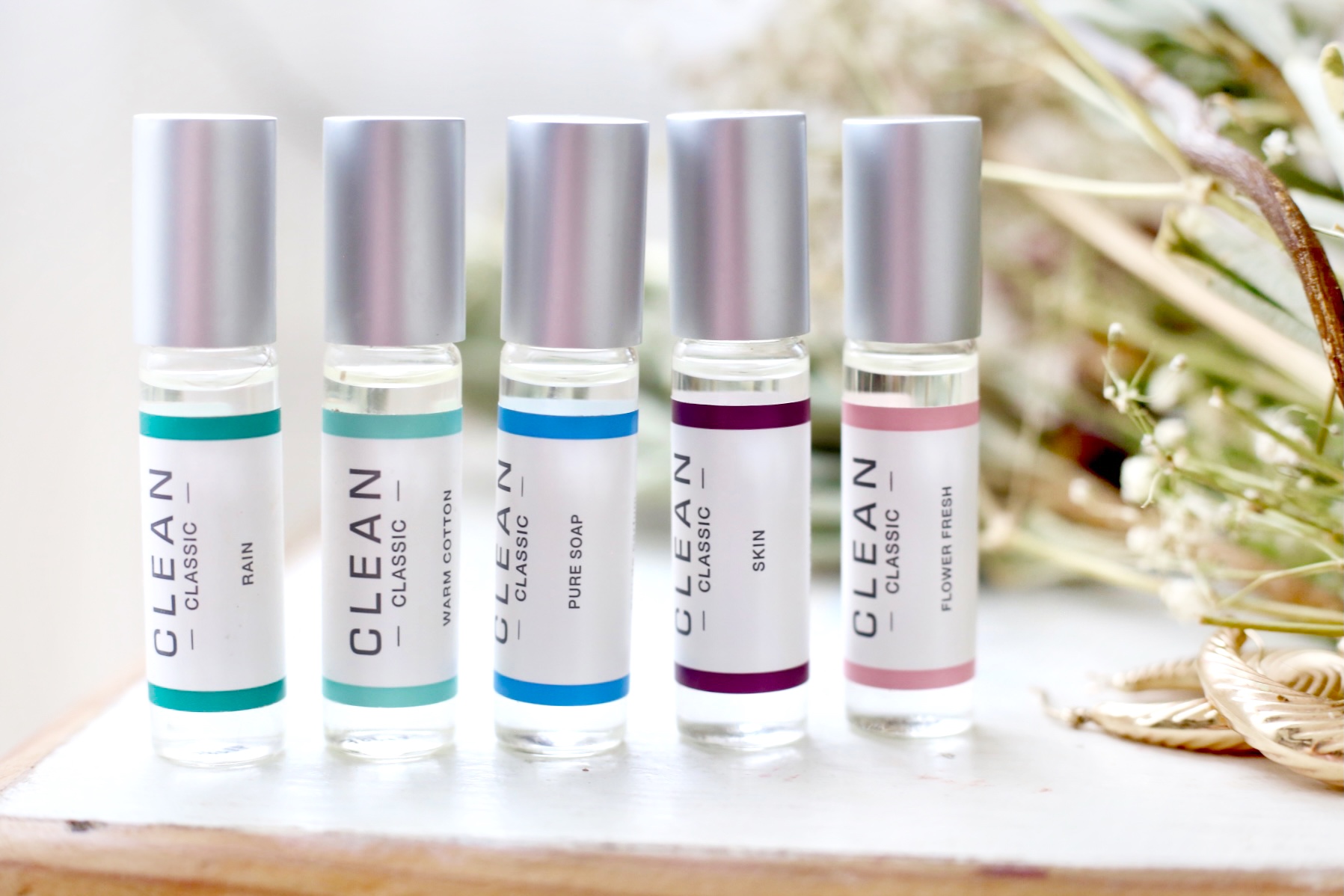 Clean Classic Perfume Review
I purchased the sample set of five Clean Classic Perfumes that include:
Rain
Warm Cotton
Skin
Pure Soap
Flower Fresh
Each of these scents truly embodies what they're named after. The longevity is excellent. Performance is there with these Clean Classic Perfumes. I get at least 7-8 hours of wear and they smell identical throughout the day as when I sprayed them, just weaker by day end.
If you don't mind synthetic scents, need a healthier fragrance with longevity power, and are looking for very simple scents, Clean Classic is a fragrance brand to check out. Out of the various clean perfumes that mix both natural and synthetic ingredients, Clean Classic leans slightly more synthetic than some of the other brands I've tried. They gave me a bit of a headache at first, but for the sake of testing all the best clean fragrance options out there, I stuck through, and I actually found a couple of scents I liked.
Clean Classic Pure Soap
Pure Soap smells exactly like a freshly wet soap bar. Not my personal taste, but apparently is for many.
Top Notes: Aldehydes, Aromatic Accord, Mandarin
Middle Notes: Cyclamen, Jasmine, Lavender
Base Notes: Orange Blossom, Sandalwood, Musk
If you enjoy soapy scents, check out indie perfume house Inkling Scents.
Clean Classic Floral Fresh
This is a fresh scent with floral and musk and one of my least favorites from the Clean Classic line. Clean Classic Floral Fresh just didn't fit my personal taste for a floral scent.
Top Notes: Sparkling Bergamot, Lemon Zest, Fresh Air Accord
Mid Notes: Waterlily, Sheer Gardenia, Jasmine
Base Notes: White Amber, Solar Musk, Cashmere Woods
Clean Classic Warm Cotton
One of my favorite Clean Classic scents, warm cotton is Inspired by the scent of newly laundered tees straight from the dryer. This fragrance is fresh yet warm with base notes of musk and amber.
Clean Classic Skin
Clean Classic Skin is subtly floral and musky with aquatic notes. It's light, easy and likable. Skin is one of my preferred scents out of the Clean Classic fragrances.
Top Notes: Sheer Honeydew, Lotus Blossom, Fresh Air Accord
Middle Notes: Dewy Petals, Aquatic Notes, Blue Rose
Base Notes: White Musk, Cashmere Woods, Amber Wood, Creamy Vanilla
Clean Classic Rain
Clean Classic Rain smells green yet musky, like what a lush meadow would smell like after a slight drizzle.
Top Notes: Dewy Melon, Daffodil, Watermint
Middle Notes: Spring Daisy, Water Lily, Violet Leaves
Base Notes: Fluid Musks, Sleek Woods