Saint Jane Beauty is a gorgeous luxury clean skincare line started by a beauty industry veteran who helped create iconic brands like Marc Jacobs Beauty. Saint Jane Beauty products are formulated to soothe and calm skin by harnessing the properties of full flower hemp extract. Saint Jane Beauty just launched their new sunscreen, the Luxury Sun Ritual Pore Smoothing SPF 30. This mineral sunscreen acts as a primer, moisturizer and sunscreen in one. Read on for my honest thoughts on the new Saint Jane Beauty sunscreen and use discount code OBL to save 15% at Saint Jane Beauty.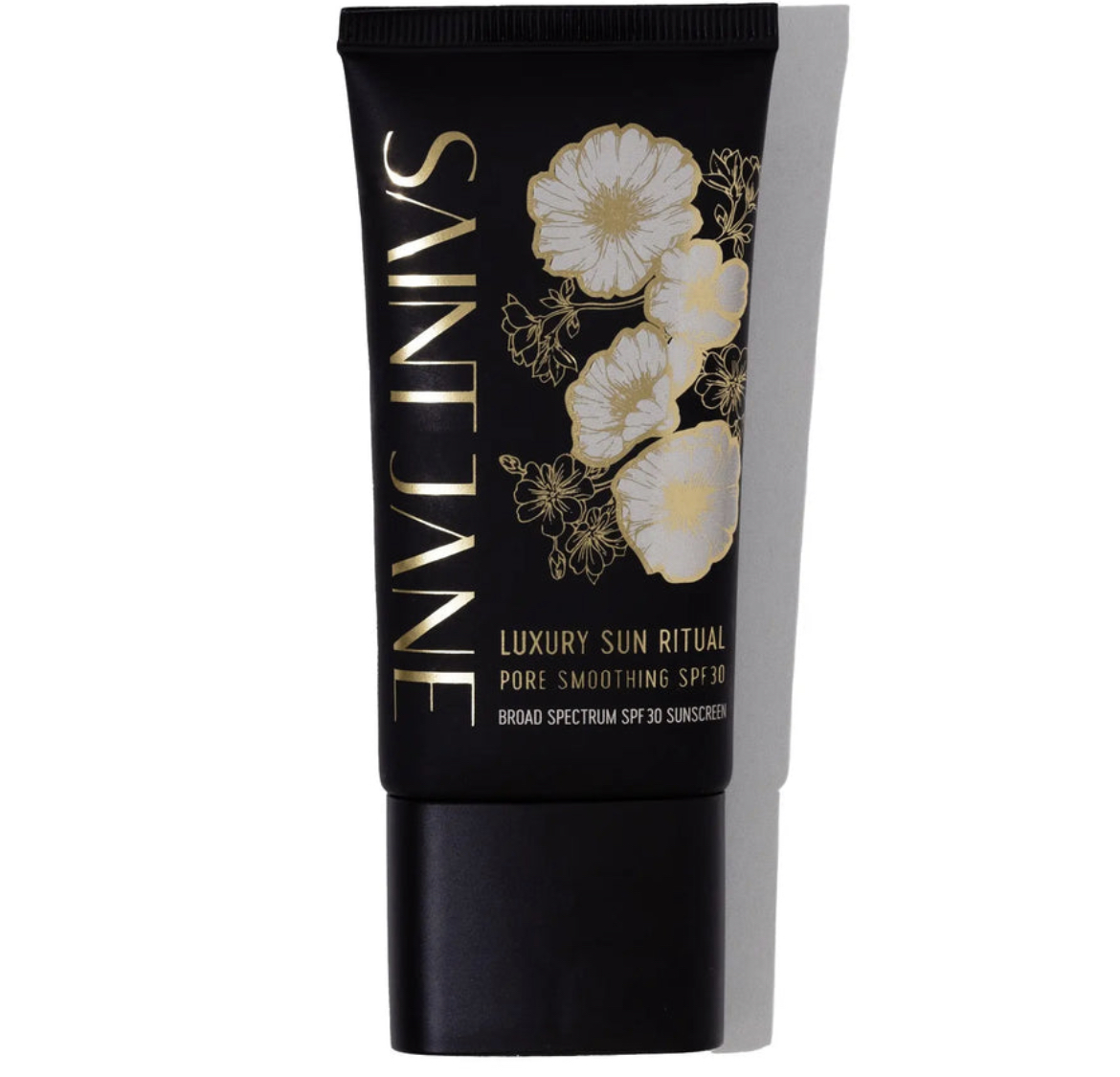 The new Saint Jane Beauty sunscreen is a sunscreen, primer and moisturizer in one with 10% zinc oxide for SPF 30.
This sunscreen has a beautiful, natural finish that's neither dewy nor matte. Saint Jane Beauty sunscreen has a beige tint that, while sheer, still adds just the tiniest bit of color to my skin.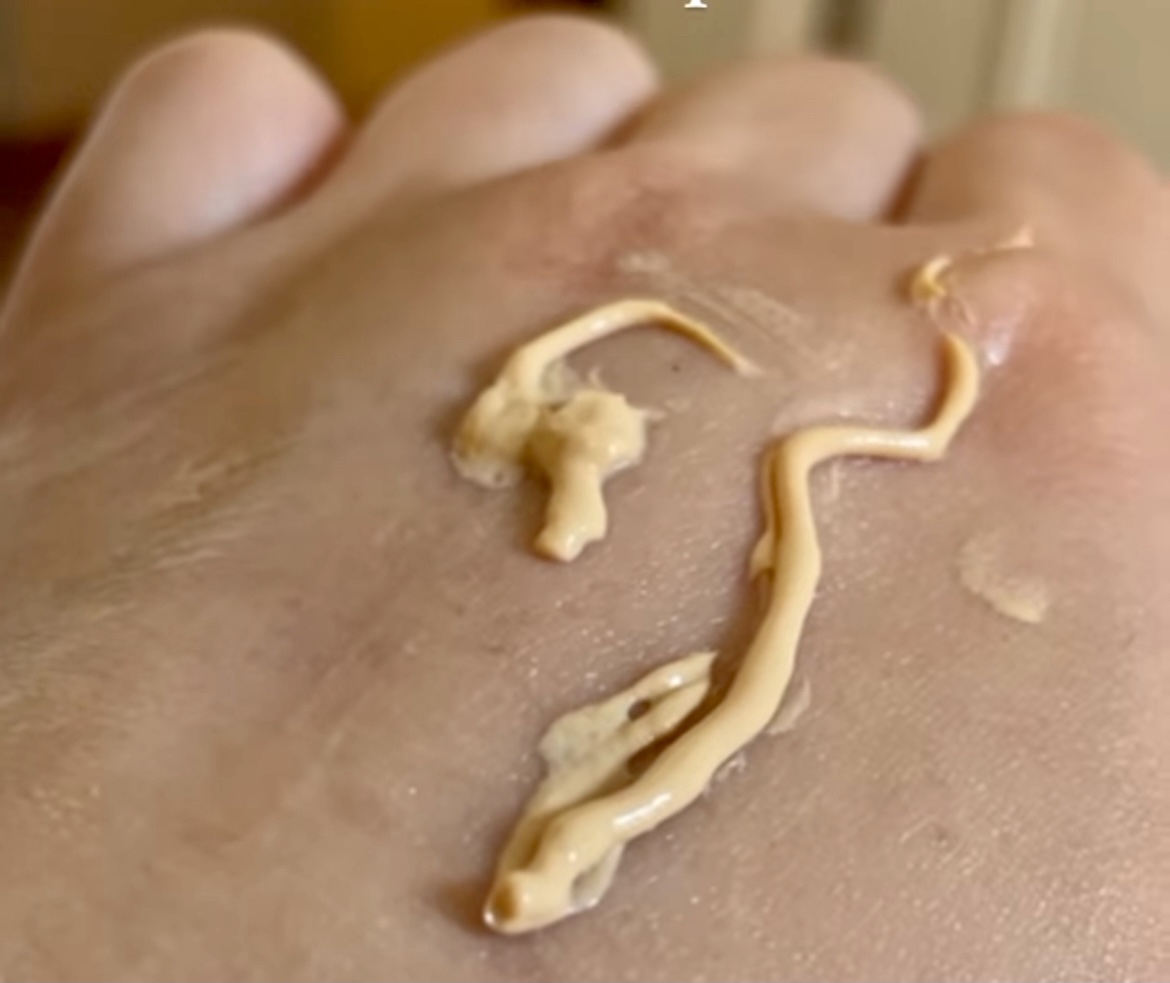 Saint Jane Beauty Luxury Sun Ritual does contain dimethicone, which lends to its silky soft nature and function as a primer.
Vegan, reef safe and made with antioxidant rich florales like Desert Rose, Hibiscus, and Jasmine along with Green Tea, Saint Jane Beauty sunscreen nourishes skin while providing a soft blurring effect. There is no detectable scent.
At $38 this is one of Saint Jane Beauty's most affordable products from their luxury line. Luxury sunscreens tend to have like 50+ ingredients jam-packed, so I was surprised to find that the ingredients list was uncomplicated and the product simple yet still sophisticated.
The Luxury Sun Ritual Pore Smoothing SPF 30 has a consistency that reminds me SO much of the original COOLA Matte Tinted BB Cream. It's lightweight and almost airy hydrating lotion that feels totally weightless and makes your skin feel velvety soft and smooth. There's absolutely no white cast and the skin-like finish is impeccable. The formula is cheating a bit with the dimethicone, but the Saint Jane Beauty sunscreen performs so well I can overlook that.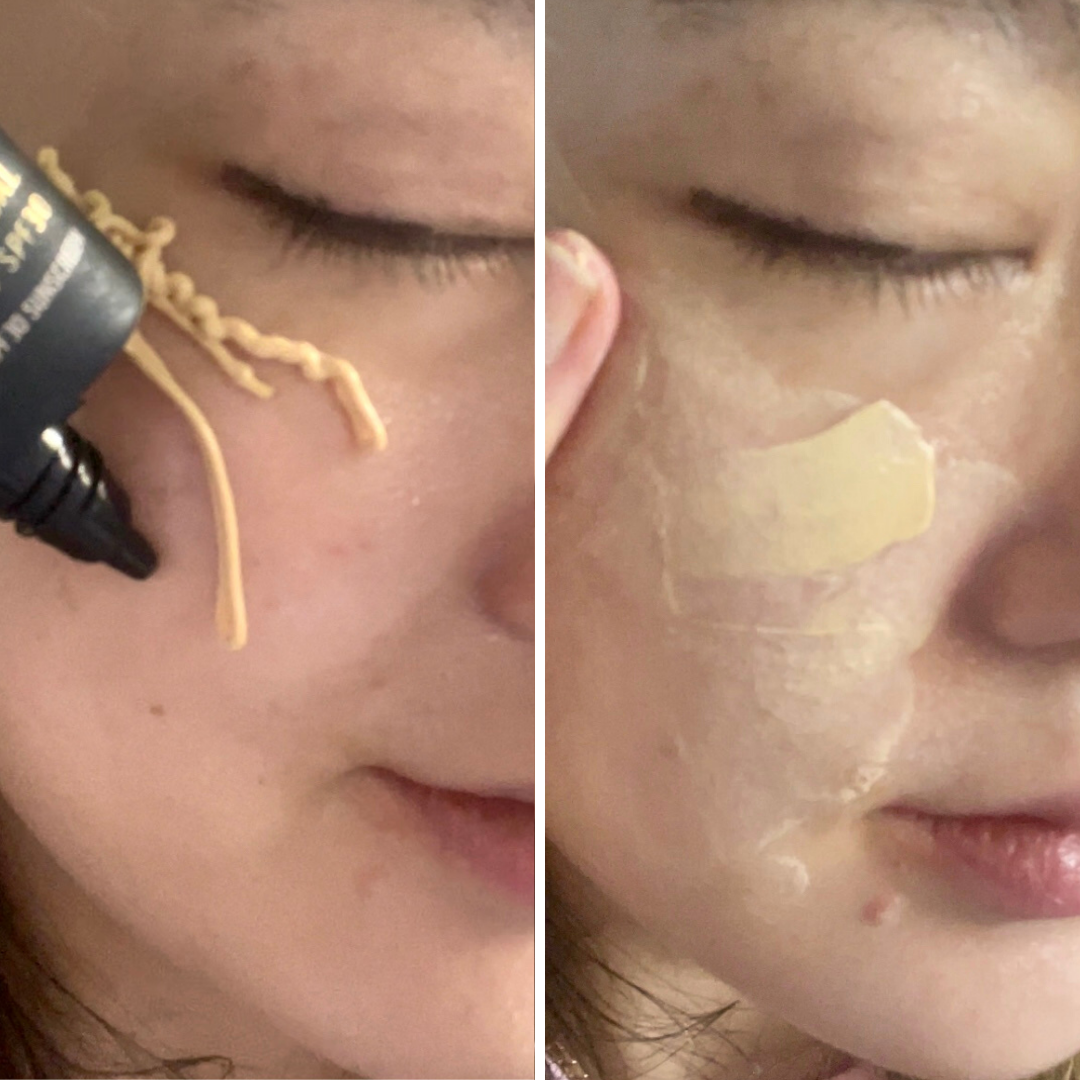 Use affiliate discount code OBL to save 15% at Saint Jane Beauty.