9 Best Natural Non-Toxic Toothpastes of 2023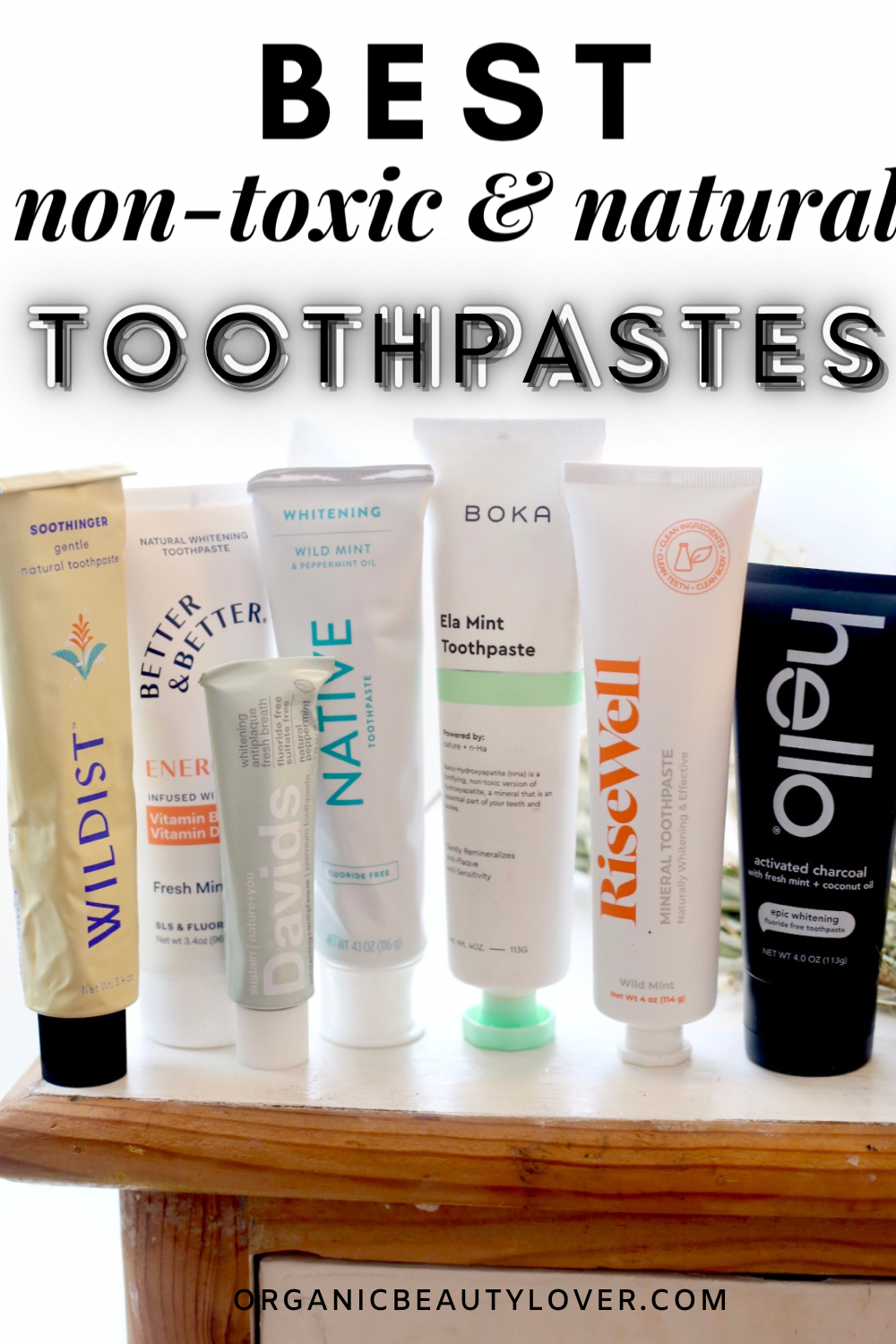 I've rounded up the best non toxic toothpastes made of clean and natural ingredients safe for both kids and adults. There are plenty of fluoride free toothpastes to choose from (or even natural toothpastes with fluoride) – the options are endless. The healthiest, clean and non toxic toothpastes should be free of artificial sweeteners, coloring, sodium lauryl sulfate (associated with canker sores) triclosan (a pesticide used to fight plaque and gingivitis), and Fluoride, which can be toxic at high levels. Since we're directly putting toothpastes in our mouths, ideally two to three times a day, it makes sense that we want the safest toothpastes. Throw out your toxic Crest toothpaste and read on for the best natural and non toxic toothpastes for the whole family.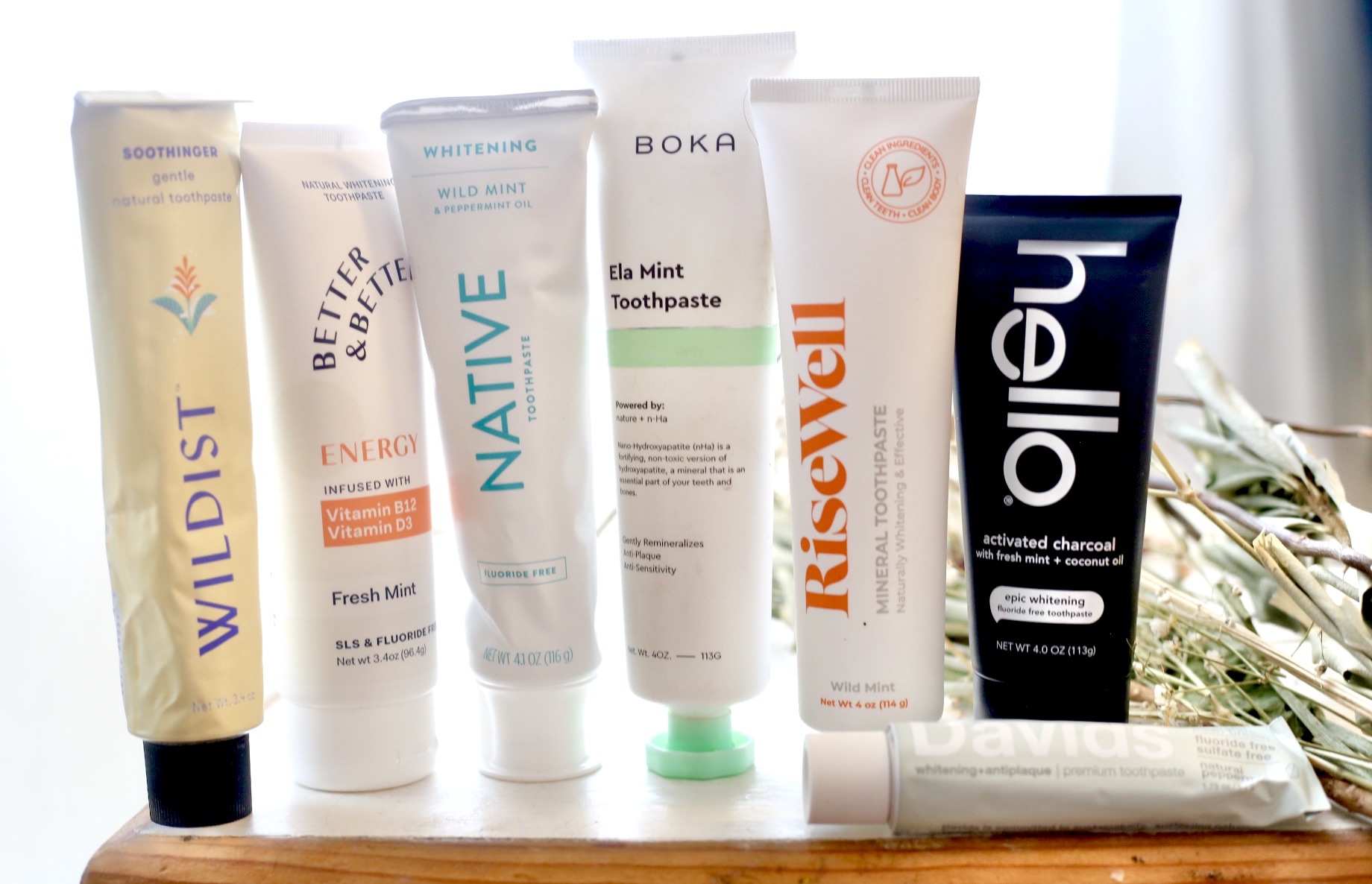 Read Before You Buy Toothpaste
Almost every natural toothpaste, and toothpaste for that matter, uses the word whitening. Please don't expect any actual whitening results. By whitening these brands mean your teeth will look brighter from cleaning, but if you want to remove stains from your teeth, buy an actual teeth whitening product NOT toothpaste.
Also, many brands now offer natural toothpastes with and without fluoride. Choosing which will depend on whether you're team fluoride or not. Fluoride is a neurotoxin linked to lower IQ, fertility issues, cancer, ADHD and more, but many dentists believe in fluoride.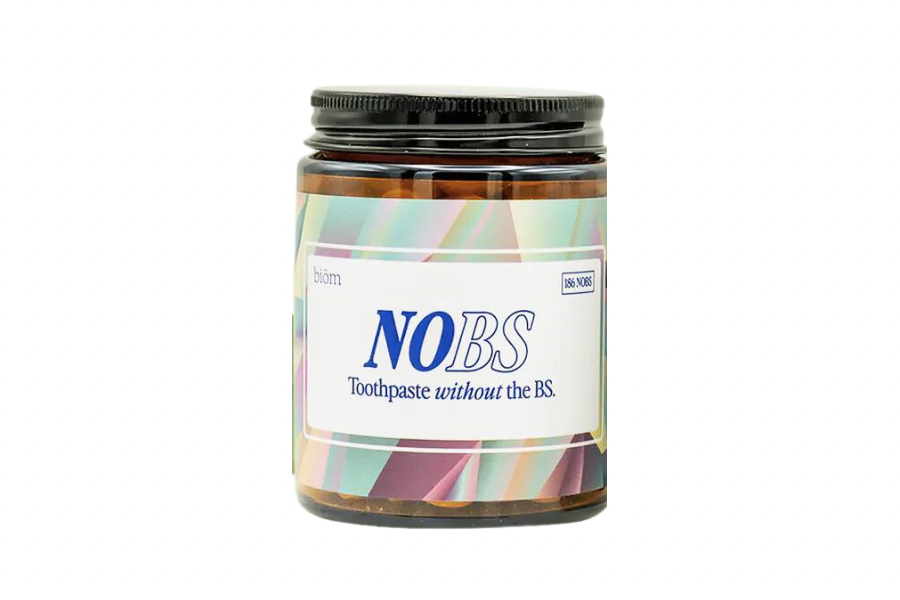 If you're looking for an innovative, safe and eco-friendly way of maintaining your oral health, try NOBS toothpaste tablets. These tablets are not only easy to use and perfectly dosed but also super convenient if you find yourself on the go often. Packaged in an airtight glass jar, they significantly reduce plastic waste compared to traditional toothpaste tubes and are made from natural ingredients, including Nanohydroxyapatite to help restore enamel. NOBS is among the safest toothpastes around and suitable for pregnant women and children. International shipping available here.
Swapping toxic fluoride and SLS for a safe alternative, nano-hydroxyapatite, Boka helps remineralize teeth, and fight plaque and sensitivity. Nano-hydroxyapatite is an evolution in dentistry that's already been a gold standard in Japan for over 40-years. Also known as n-Ha, it makes up the foundation of teeth and bones, meaning it's naturally restorative and helpful in reducing sensitivity.
Boka toothpastes are 100% biocompatible and non-toxic, and contain aloe vera, bacteria-fighting xylitol, antioxidant-rich green tea and refreshing mint. They have a salve consistency versus the creamy nature of conventional toothpastes. I found Boka toothpastes to have a good amount of minty-ness to make my mouth feel fresh and clean. Compared to Risewell, Boka toothpastes are denser with more grip and mintier.
SAVE: Discount code OBL saves 15% at Boka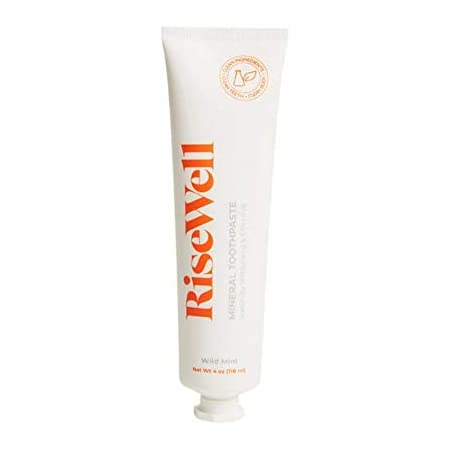 Wild mint flavored
Fluoride-free, paraben-free, vegan & cruelty-free
No harsh foaming agents; SLS & sulfate-free
Made with naturally-derived hydroxyapatite, a mineral that makes up 97% of our tooth enamel and strengthens and restores your tooth enamel
Antiplaque & naturally whitening
Naturally flavored with essential oils
Risewell even recommends not rinsing and leaving the toothpaste in the mouth after brushing
Ojook reminds me of the Korean toothpastes my mom had us use growing up. Bamboo salt toothpastes are the norm in Korean households. Ojook is the first nano hydroxyapatite + Korean bamboo salt toothpaste (yes it's very salty!). It reduces plaque build-up and bacteria, and is formulated with nano-hydroxyapatite (nHA) to remineralize enamel and prevent sensitivity. Alkaline 9x roasted bamboo salt restores ideal mouth chemistry, promoting healthy gums and fresh breath.
Use code OBL to get a free Ojook toothbrush.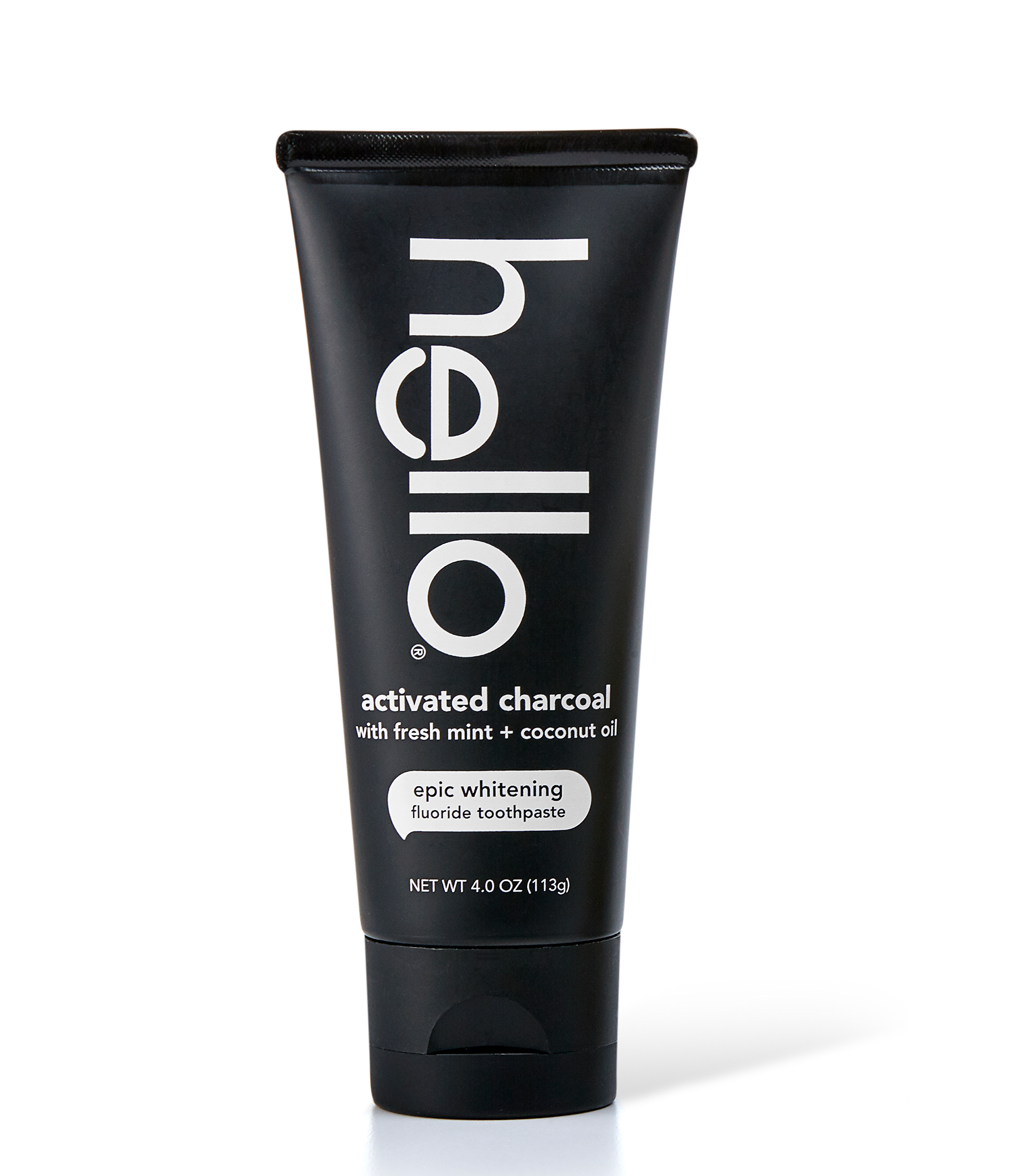 Black toothpaste made with activated charcoal from bamboo

Very budget friendly with wide variety of options with and without fluoride

Doesn't contain alcohol, peroxide, artificial sweeteners/flavors, sls/sulfates, dyes, microbeads, parabens, and gluten.

Certified Cruelty-Free and Vegan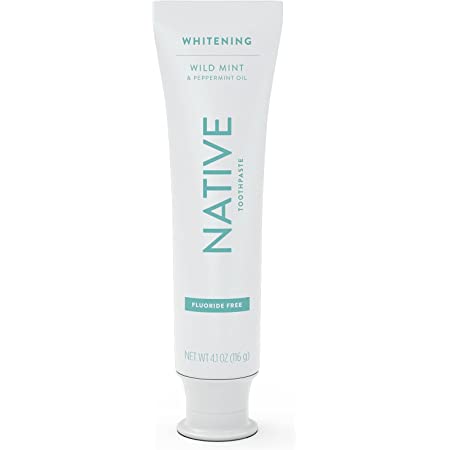 Gentle creamy toothpaste
Made without Triclosan, SLS, and Artificial Preservatives
Contains: Hydrated Silica, whitener derived from naturally occuring minerals, Sodium Cocoyl Glutamate, a fruit-based natural cleanser, Peppermint Oil
Contains naturally derived flavor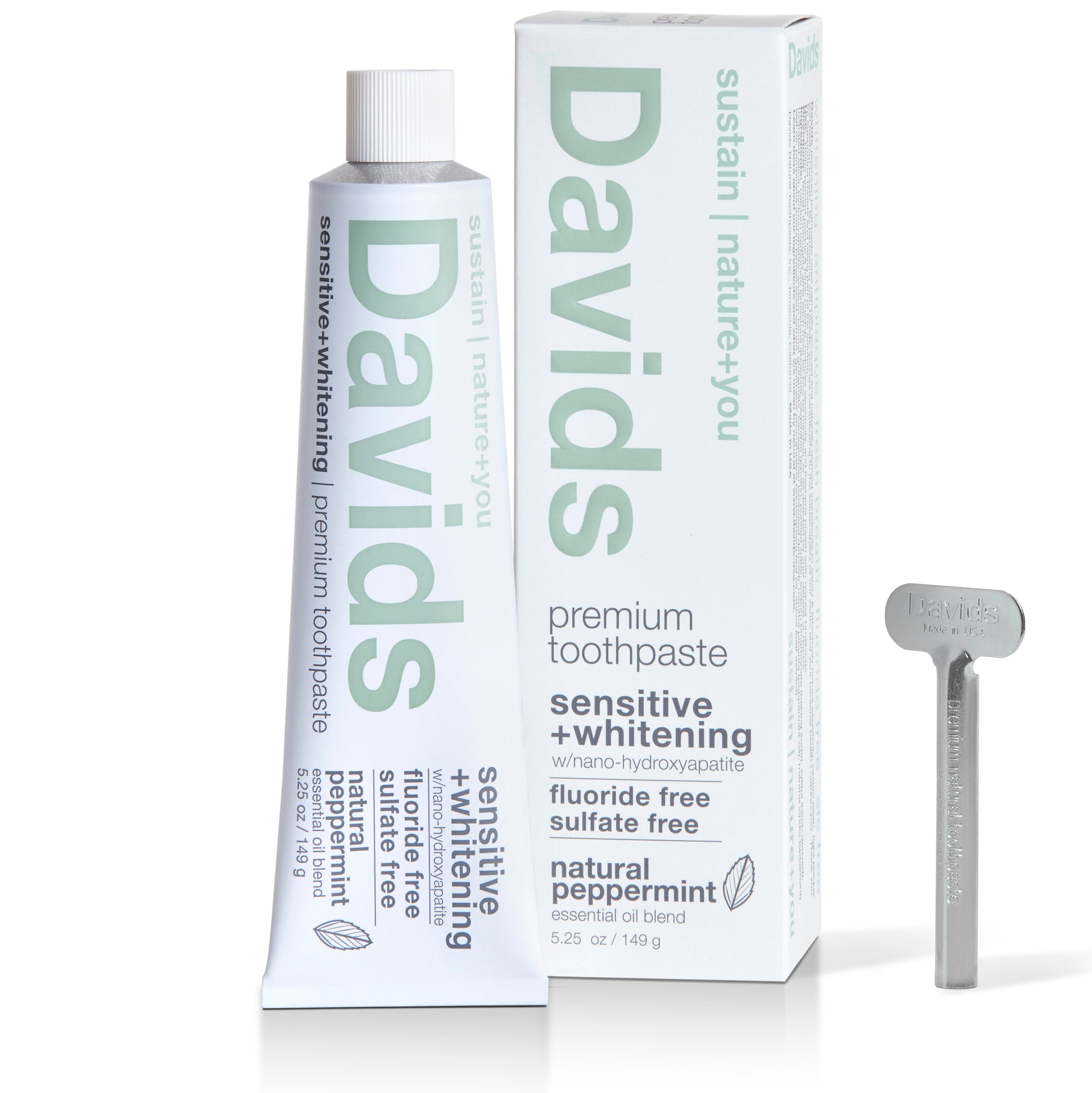 Creamy natural toothpaste that's fluoride free and SLS free
Comes in a recyclable metal tube
98% USA origin ingredients
Natural peppermint oil flavoring and stevia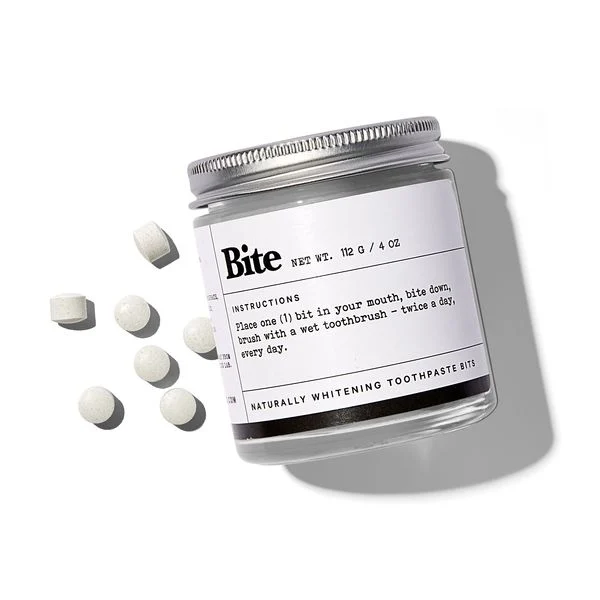 Bite Toothpaste Bits is a zero waste brand based out of Marina del Rey, California creating plastic-free, clean toothpaste, mouthwash and body care products. The small company hit it big when they appeared on Shark Tank and count celebs like Kristen Bell as a fan. Today, their innovative eco-friendly toothpastes bits are fluoride free, vegan, made with nano hydroxyapatite and plant-derived, high quality ingredients and sent off in sustainable packaging.
You bite down onto the toothpaste bit then use a wet toothbrush. You don't get the creamy pasty feeling of a regular toothpaste. Bite Toothpaste Bit me are much thinner in consistency once mixed with water, but they still provide a minty clean refreshing feeling at the end. Fluoride and non fluoride options available.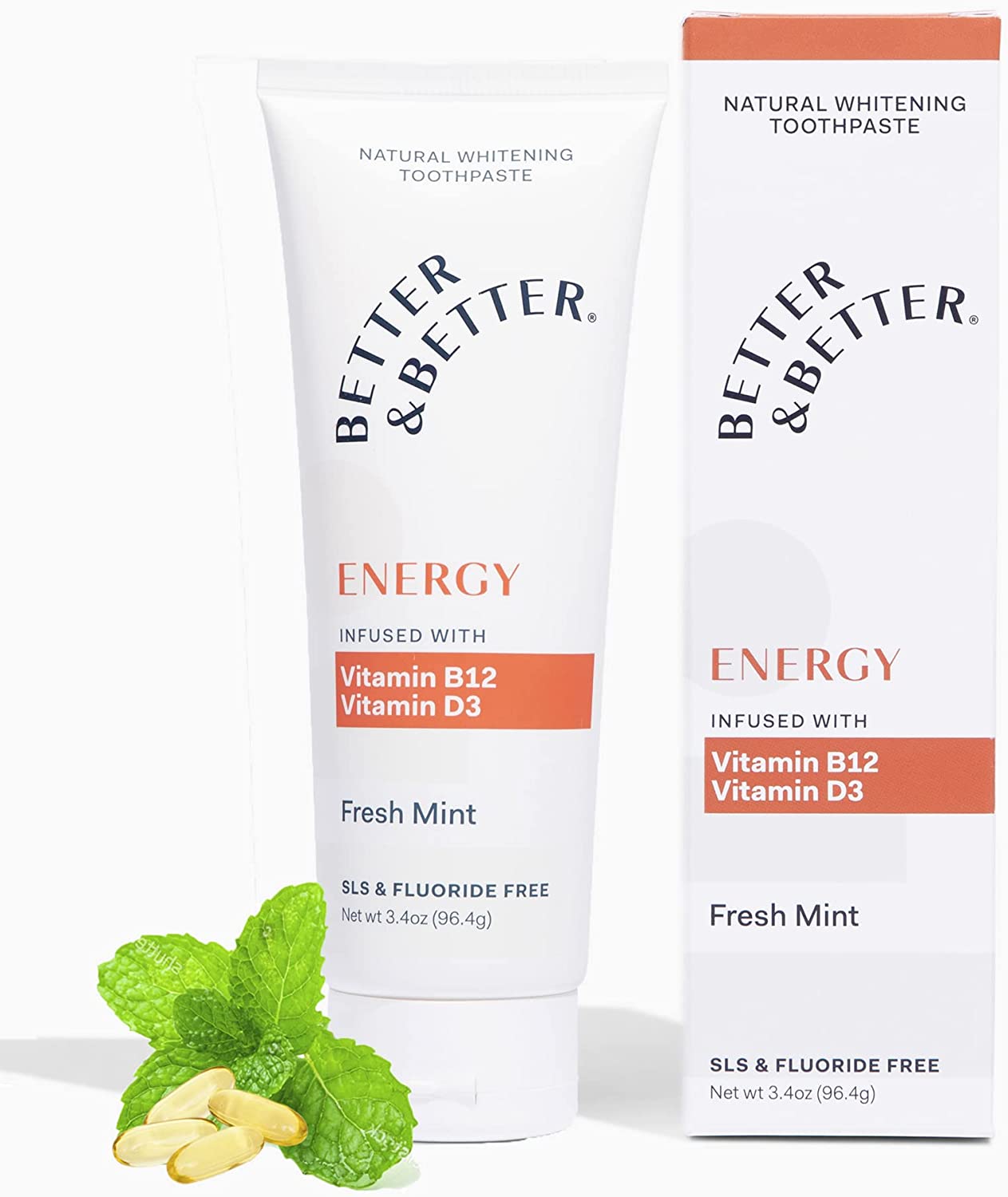 Better & Better toothpastes are fluoride free, vegan and clean with organic coconut oil, organic blue agave, organic stevia, organic menthol, organic xylitol, organic spearmint, organic peppermint, baking soda, vitamin B12 as Methylcobalamin, and organic vitamin D3 as Cholecalciferol from Algae. You get to brush  with 80% of your recommended daily dose of D3 and 100% of B12.
Note that the consistency is a bit runnier and the taste is very strong.