Lilfox Botanicals Review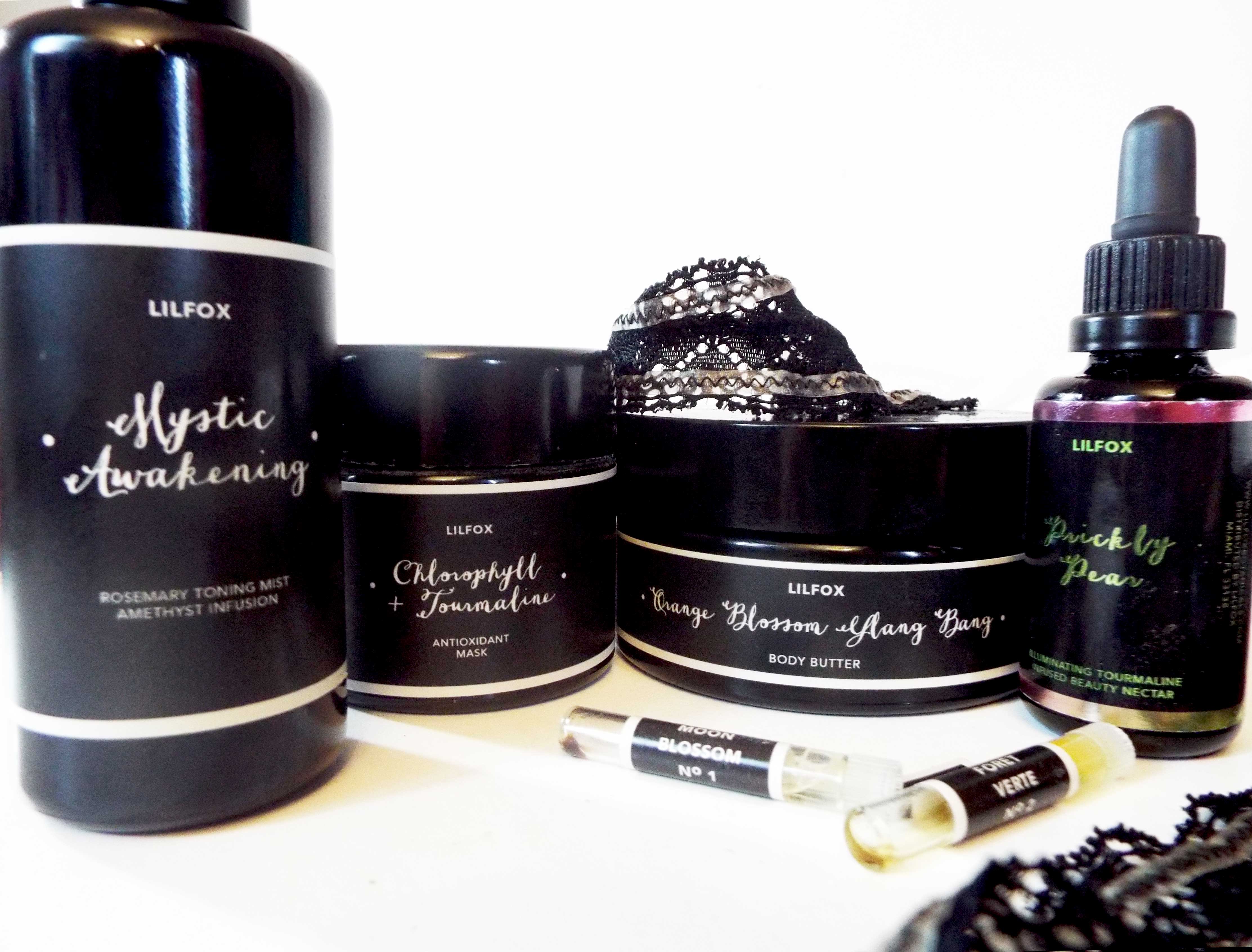 This was my first time trying crystal-infused skincare and I quickly became interested in the properties and healing powers of crystals. Each type of crystal has its own vibration and energy and are widely known to have a variety of health benefits. It is possible that this energy interacts and exchanges energy with the human body's magnetic field. I also love the spiritual aspect that they bring into my skincare routine.
Use code organicbeautylover to save 15%.
Behind Lilfox Botanicals
Lilfox Botanicals is an exquisite organic skincare line infused with crystals that takes your skin ritual to an otherworldly level. The line is created by Alexis Rose (aka Madame Fox), a certified aromatherapist, essential oil guru, and phytotherapist based in Miami, Florida.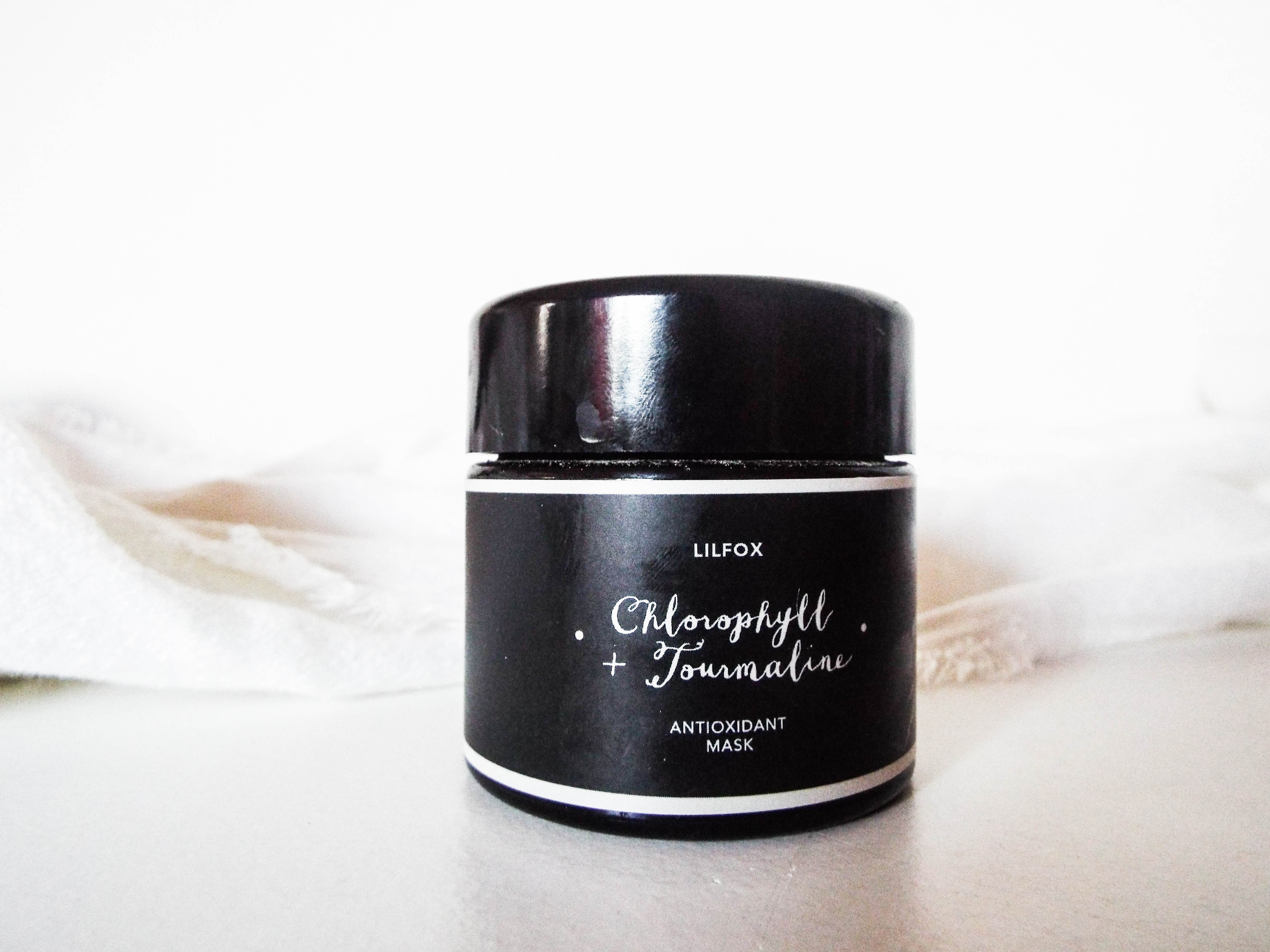 Chlorophyll + Tourmaline Antioxidant Mask
This organic dry powder mask infused with Tourmaline crystals brightens and smoothes my skin with just 20 minutes of use. The French Green Sea Clay draws out toxins from the skin while Chlorella and Matcha delivers a surge of antioxidants that repair cellular damage and fight free radicals. I use it once a week and mix it with a bit of toning mist or water to turn it into a creamy paste. Once it dries I use warm water to massage it into my skin for a few minutes and finally I rinse it off.
 – Infused with Brazilian Tourmaline Crystals –
Tourmaline is known for its incredible ability to help with detoxification. It is one of only a handful of minerals that have the ability to emit negative ions and far-infrared rays.The crystals become positively charged on one end and negatively charged on the other end to allow nutrients to travel deeper into the skin.
Ceritified Organic Ingredients:
French Green Sea Clay – Chlorella Algae –
Matcha Green Tea – Kaolin Clay – Spirulina
Green Bentonite Clay – Brazilian Tourmaline Crystals – SeaBuckthorn Fruit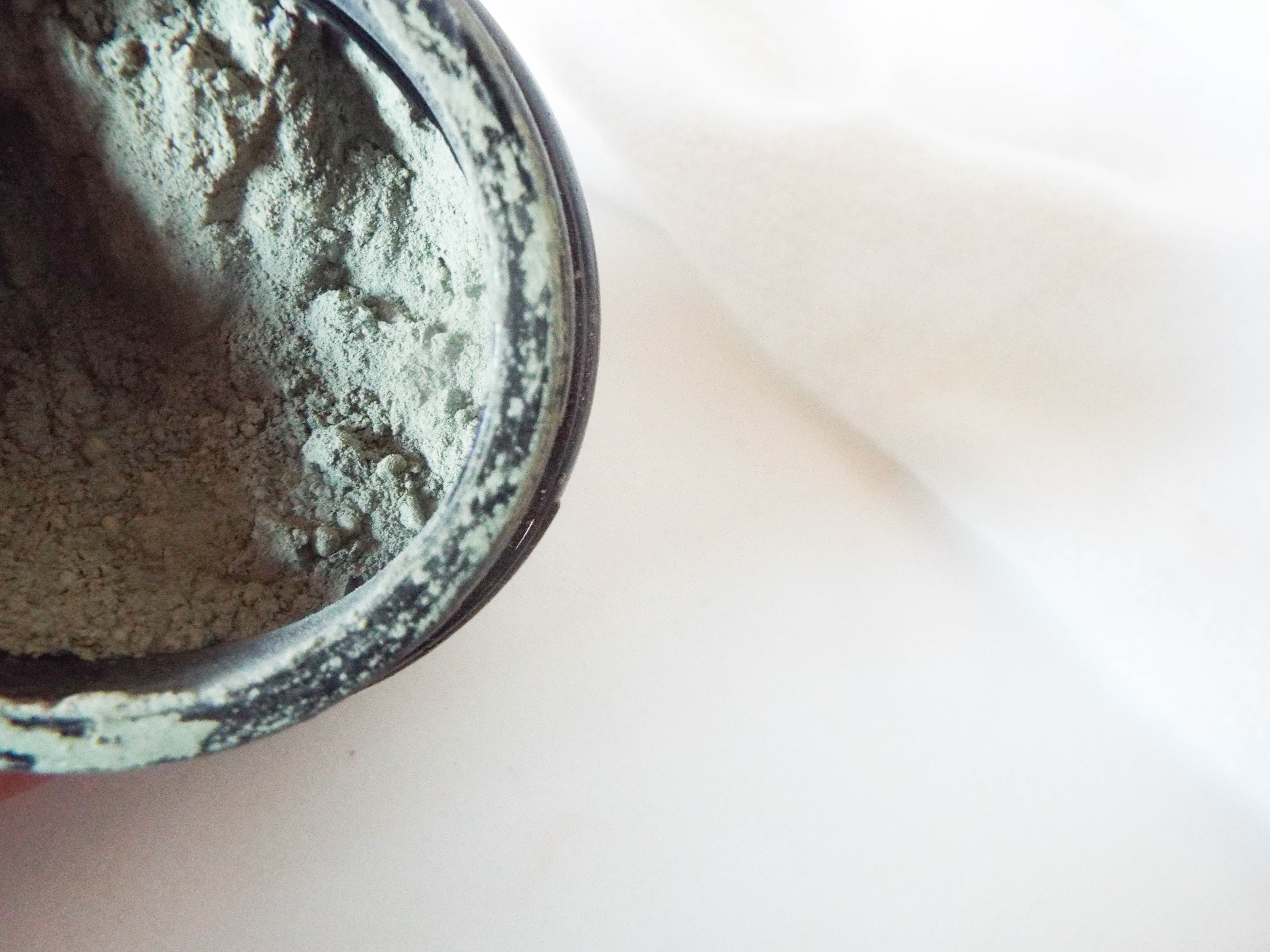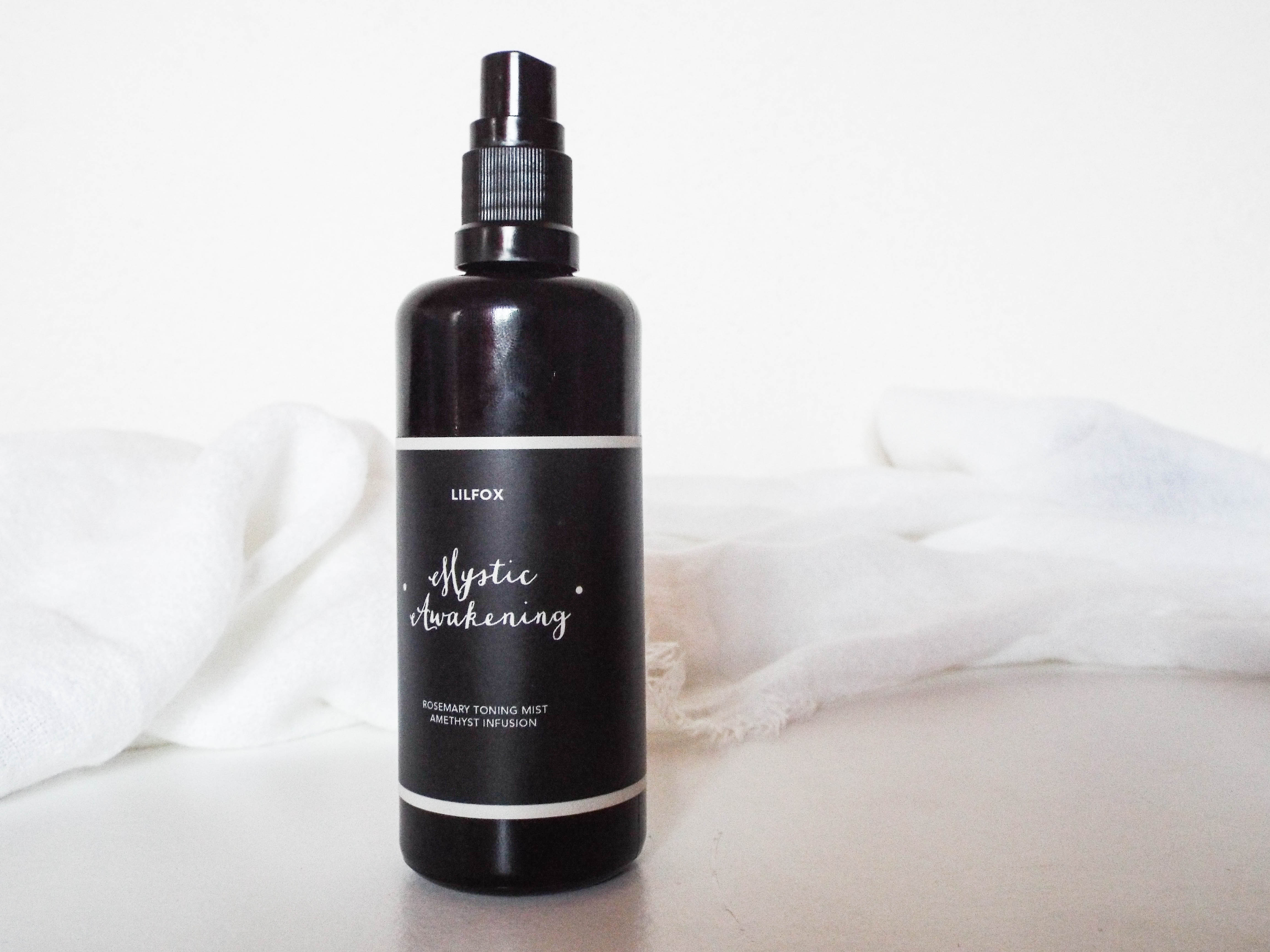 Mystic Awakening Rosemary Amethyst Toning Mist
This organic Rosemary verbenone hydrosol is infused with amethyst crystals and not only hydrates for a dewy glow but also helps prevent breakouts. Rosemary is highly anti-bacterial and stimulates cirulcation, making it perfect for those prone to acne and blemishes.
 – Infused with Amethyst Crystals –
Amethyst has similar benefits as Tourmaline and is often used as a meditative crystal.  It's known to help with blood circulation, promoting antioxidant activity in the body, and sleep support. It also raises spiritual awareness and relieves stress.
Certified Organic Ingredients: Rosemary hydrosol – Amethyst crystals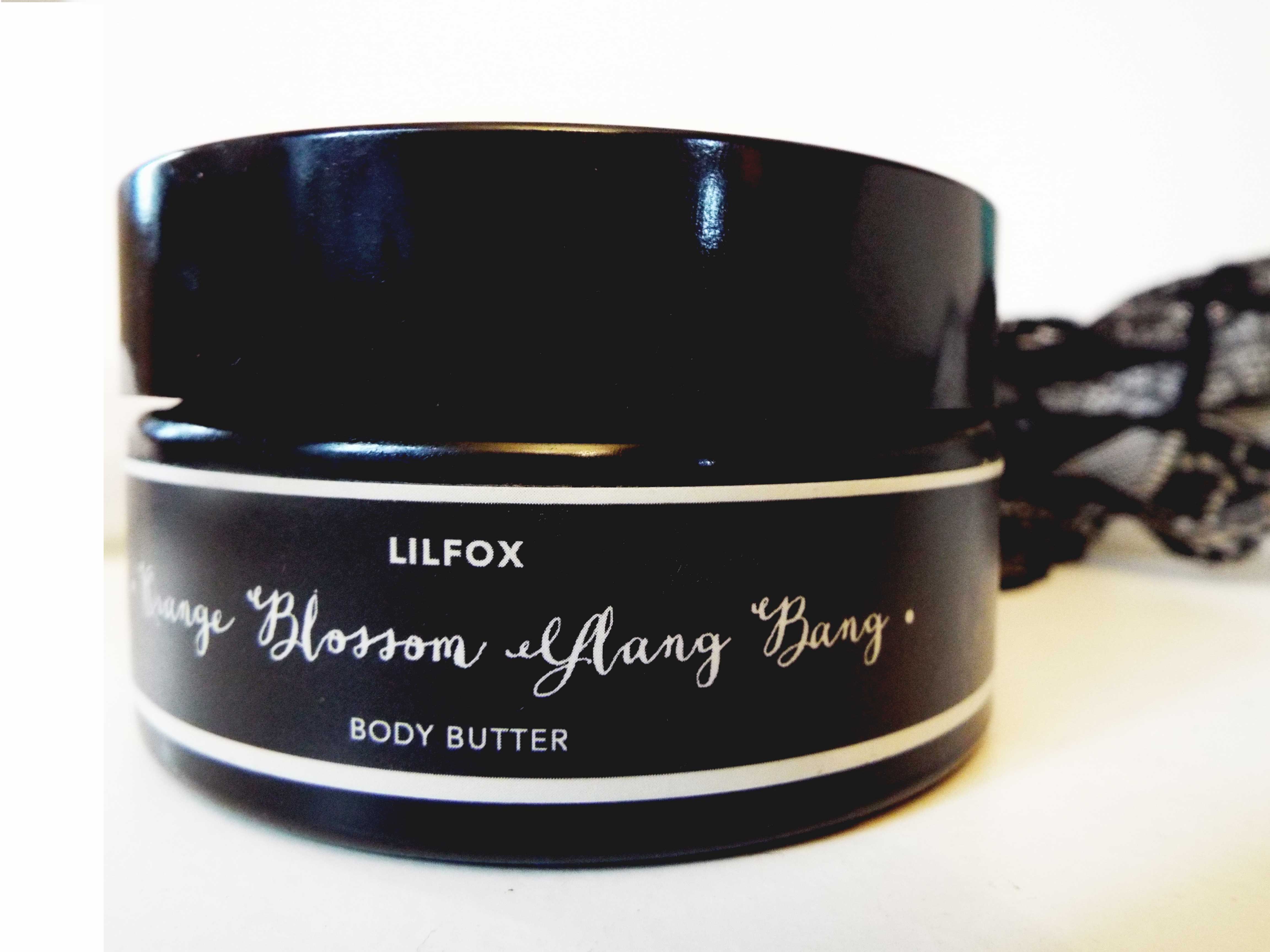 Orange Blossom Ylang Ylang Body Butter
Orange Blossom Ylang Ylang Body Butter is the most luxurious body butter I've ever tried. The organic butters and oils deeply moisturize and the floral and citrus scent of Neroli, Ylang Ylang and Bitter Orange is the ultimate treat for both body and mind. The butter melts into my skin on contact and leaves it so soft and moisturized.
Ceritified Organic Ingredients
Mango Butter – Coconut Oil – Shea Butter
Macadamia Nut Oil – Jojoba – Vitamin E
Essential Oil Blend of Neroli + Ylang Yang + Bitter Orange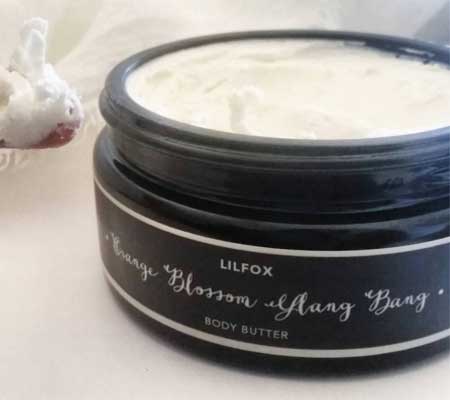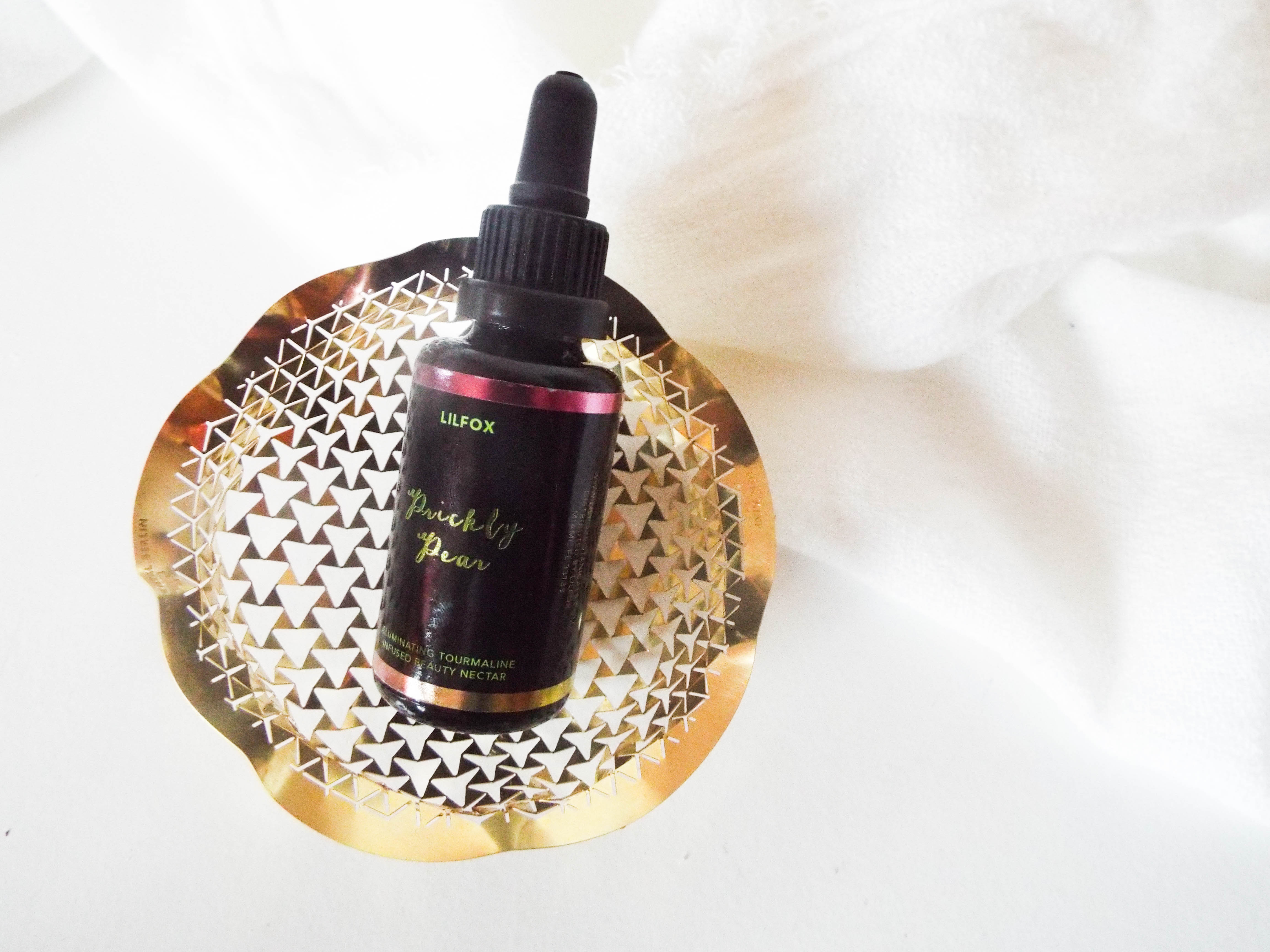 Prickly Pear Illuminating Tourmaline Infused Beauty Nectar
This is my favorite product out of all the products because the ingredients are exquisite and my skin loves them. This blend contains the elusive Prickly Pear Seed Oil which contains over 85% naturally occurring Vitamin E, high amounts of Omega 6 Fatty Acid, Vitamin K and amino acids to regenerate skin cells. The Pomegranate Seed Oil is high in Omega 5 Fatty Acids and can help reverse previous skin damage while  French Virgin Plum Oil is high in Omega 6 and Omega 9 Fatty Acids. If you have dark undereye circles, this blend will help brighten the area while improving the health and quality of your skin overall. I use just a few drops of this each night by pressing it into my skin and I wake up with bright, glowing skin.
Certified Organic Ingredients
Prickly Pear Seed Oil – Pomegranate Seed Oil
Virgin French Plum Seed Oil – Australian Sandalwood Oil
Frankincense – Jasmine – Pink Grapefruit Oil
Bitter Orange Oil – Carrot Seed Oil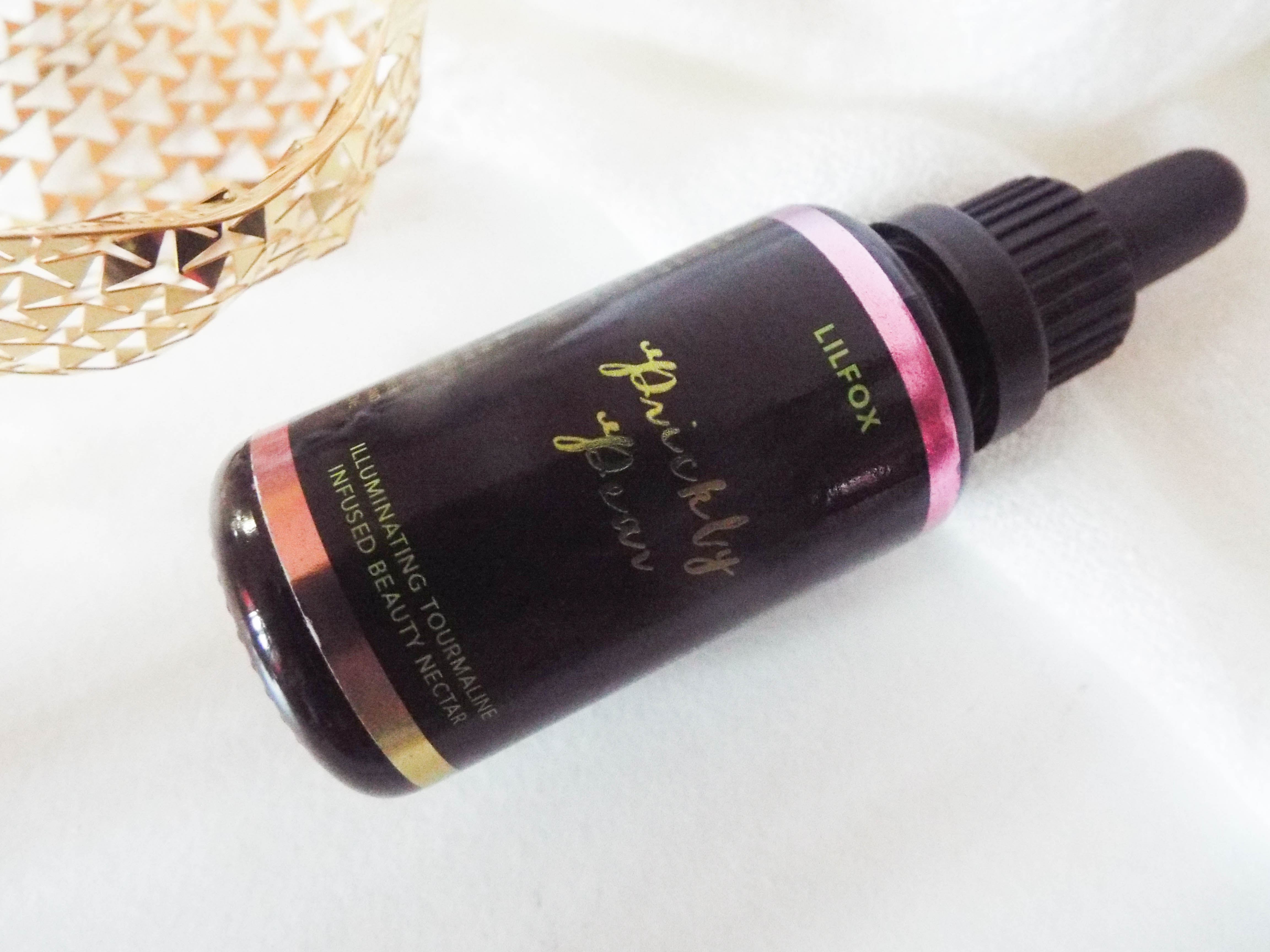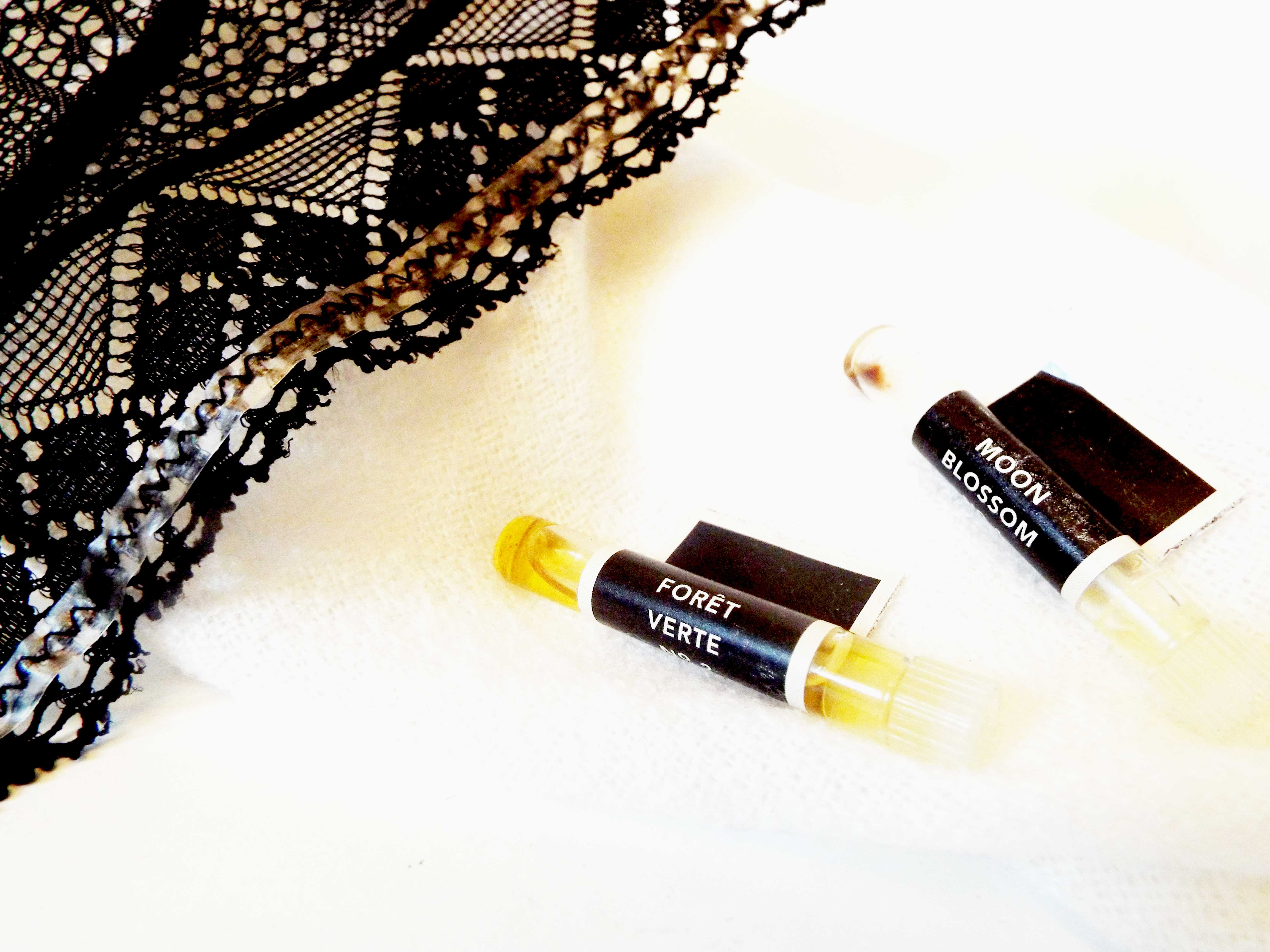 Foret Verte No. 2 and Moon Blossom No. 1 Perfume Oils (samples)
This was my first time trying organic perfume oils and I must admit I was skeptical at first. I thought that the scent wouldn't last more than a few hours but I wore it in the morning and by the end of the work day it was still there. The scent evolves throughout the day as the top notes fade first and then the middle notes, leaving the base notes at the end of the day. Regular perfumes contain a ton of toxic chemicals and I did notice how the area that I would spray with my favorite perfume would become red and irritated. These perfume oils contain no synthetic fragrances or sodium sulfates. Instead they're made with the finest essential oils, absolutes, CO2 extracts, florals, resins and spices.
Foret Verte is a floral and earthy scent that is sophisticated and smoky. If forest nymphs had a signature scent, this would be it. It works for both men and women and the scent evolves beautifully throughout the day. This is my preferred out of the 2 perfume oils I tried.
Top Notes: Atlas Cedar, RoseWood
Heart Notes: Violet Leaf, Rose Otto
Base Notes: Green Vetiver
Moon Blossom is a sweet and seductive scent featuring Jasmine, Vanilla, Bergamot and Pink Grapefruit. This also evolves throughout the day and you can smell the Vanilla and Sandalwood towards the end of the day.
Top Notes: Blood Orange + Pink Grapefruit
Heart Notes: Night Blooming Jasmine +  Neroli + Pink Peppercorn
Base Notes- Sandalwood + Vanilla Bourban
organicbeautylover
Full disclosure: These products were sent to me for review. Opinions are my own