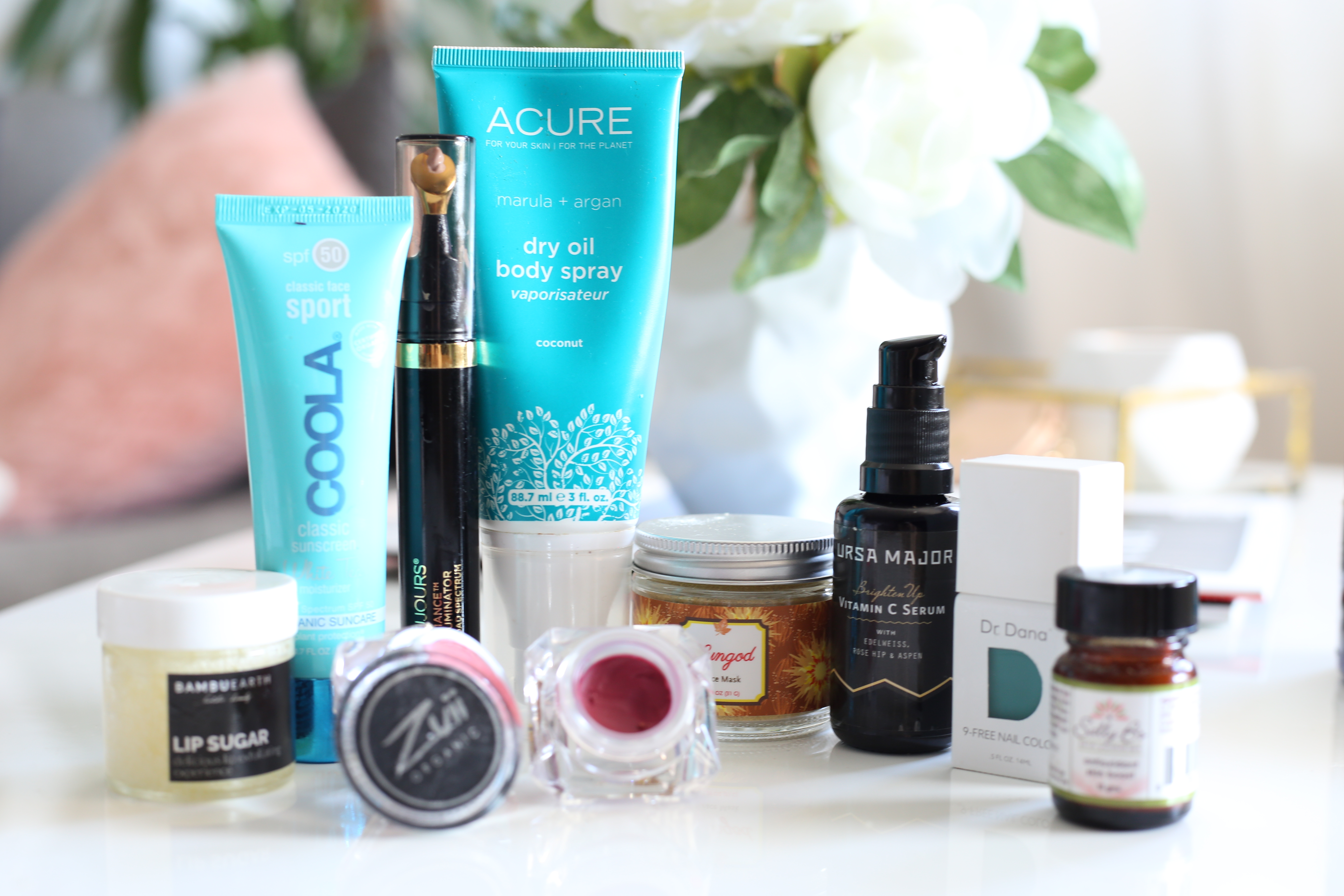 It's been far too long since I've done a favorites post, so this month's post will actually include what I've been using and loving throughout July & August. I wasn't able to keep up with my blog & OBL CLUB activities properly while I was working from California for a month, but no longer.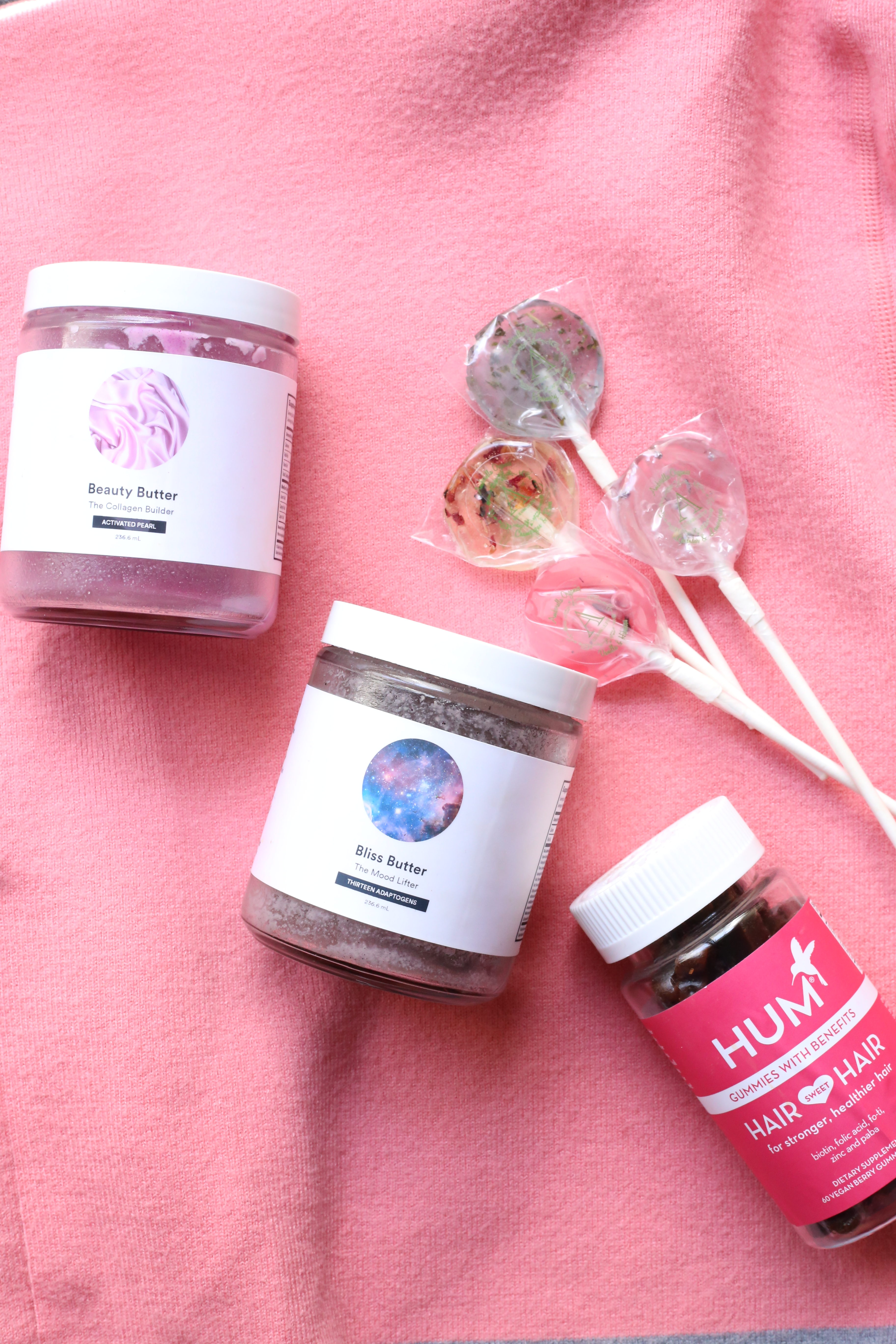 Pearl Butter just launched their range of adaptogenic superfood butter made with coconut meat and I ordered the Bliss Butter & Beauty Butter. They're super delicious and while you can add them to smoothies, toast, basically anything you want I preferred to spoon it out of the jar since I love all things coconuty. The Beauty Butter is made of enzymatically activated pearls & grounded coconut flesh. Pearls contain conchiolin, a complex protein that increases the production of collagen. The Bliss Butter is made of 13 mood-lifting adaptogens including TCM "happiness herbs" Spirit Poria and Euphoria Longana.
Discount code OBL15 saves 15% at checkout.
.
Amborella Organics makes organic seed-bearing lollipops in a variety of gourmet flavor combinations using hints of roses, sage, rosemary, lavender, lemongrass, thyme, hibiscus and marigold inside. You can plant their biodegradable stick, made from recycled paper in soil to simultaneously decompose and grow lavender, thyme, sage & more. These are addicting – my favorites were the Sage & Marshmallow and Vanilla & Hibiscus. A loop giveaway that includes all their flavors is happening on my Instagram til the end of August.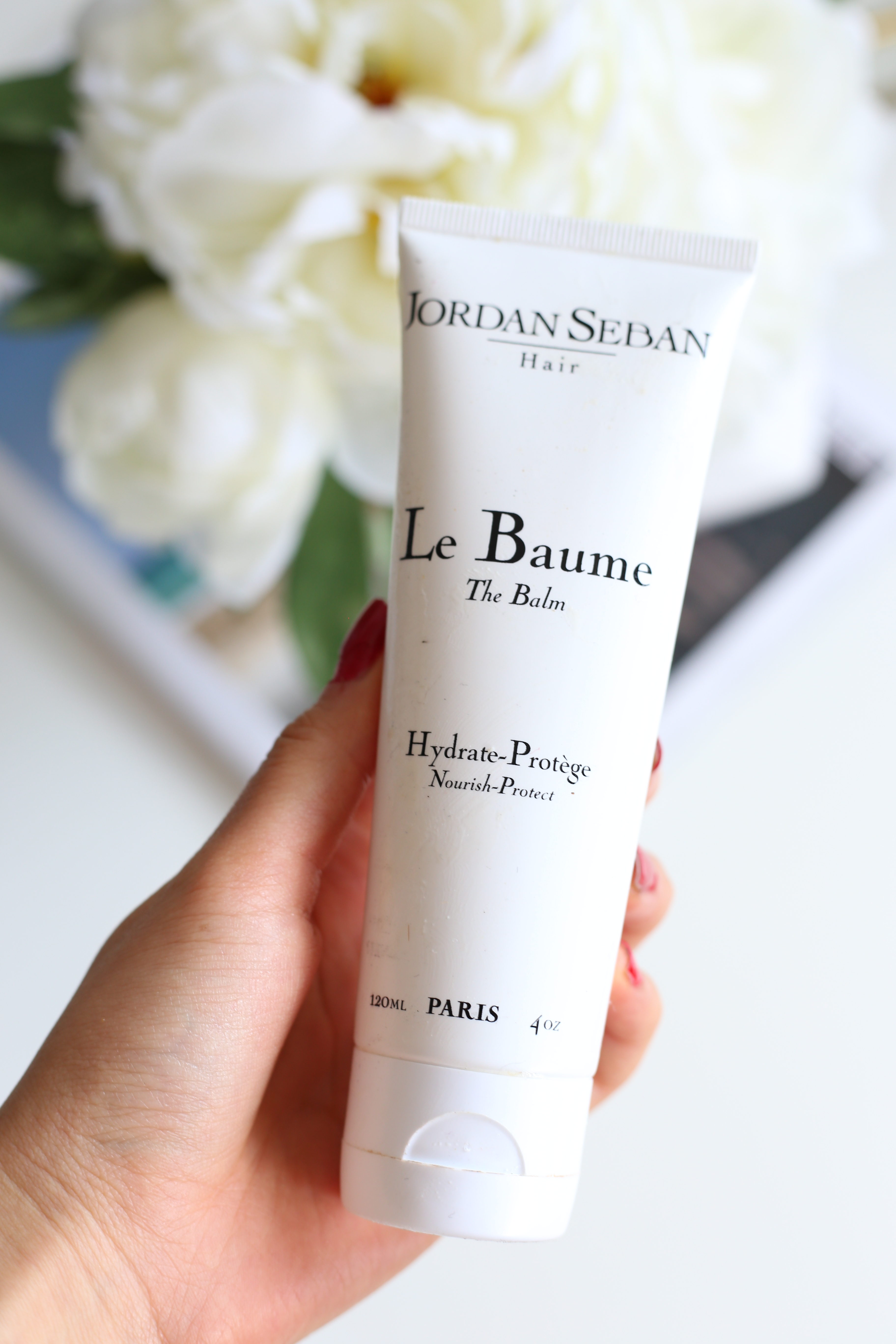 I tried Jordan Seban's debut hair oil product last year and have been using his 2nd product Le Baume, a conditioning leave-in treatment, for the past few weeks. It's a silicon-free and weightless formula with a bouncy consistency.  Featuring ingredients from around the world like Gotu Kola, Horsetail, Aloe Vera including L'Huile Signature oil blend & Silk Proteins this product strengthens, softens frizz, and protects hair from damage. It's designed to be versatile – apply it in damp hair as a styling treatment, apply on dry hair as a leave-in conditioner, or apply it before heat styling as a heat protectant. I love how it doesn't weigh down my fine hair and has a sweet yet sophisticated honeysuckle scent. I don't blowdry my hair but I do use a curler and I apply a small pea sized amount and distribute evenly throughout my ends before styling. Apea sized amount will also tame tame flyaways. This would be perfect in a travel size version for me!
Ingredients
Aqua (Deionized Water), Carrageenan, Aloe Barbadensis Leaf Juice (Organic Aloe), Argania Spinosa Kernel Oil (Organic Argan Oil), Macadamia Ternifolia Seed Oil (Macadamia Nut Oil), Persea Gratissima Oil (Avocado Oil), Simmondsia Chinensis Seed Oil (Organic Jojoba Oil), Butyrospermum Parkii Butter (Shea Butter), Prunus Amygdalus Dulcis Oil (Sweet Almond Oil), Bursera Fagaroides Wood Oil (Linaloe), Citrus Aurantium Flower Oil (Neroli), Citrus Aurantium Leaf Oil (Neroli), Citrus Reticulata Peel Oil (Petitgrain), Amyris Balsamifera Bark Oil, Copaifera Species Resin Oils, Dipterocarpus Turbinatus Balsam Oil, Santalum Album Oil (Sandalwood), Santalum Spicata Wood Oil, Silk Protein Amino Acid Blend of Sodium Pca, Sodium Lactate, Arginine, Aspartic Acid, Glycine, Alanine, Serine, Valine, Isoleucine, Proline, Threonine, Histidine, Phenylalanine, Foeniculum Vulgare Fruit Extract (Fennel), Centella Asiatica Extract (Organic Gotu Kola), Equisetum Arvense Extract (Horsetail), Geranium Maculatum Extract (Wild Geranium), Taraxacum Officinale Extract (Organic Dandelion), Hydroxyethyllcellulose*, Potassium Sorbate*, Sodium Benzoate*, Ethylhexylglycerin.*Plant Derived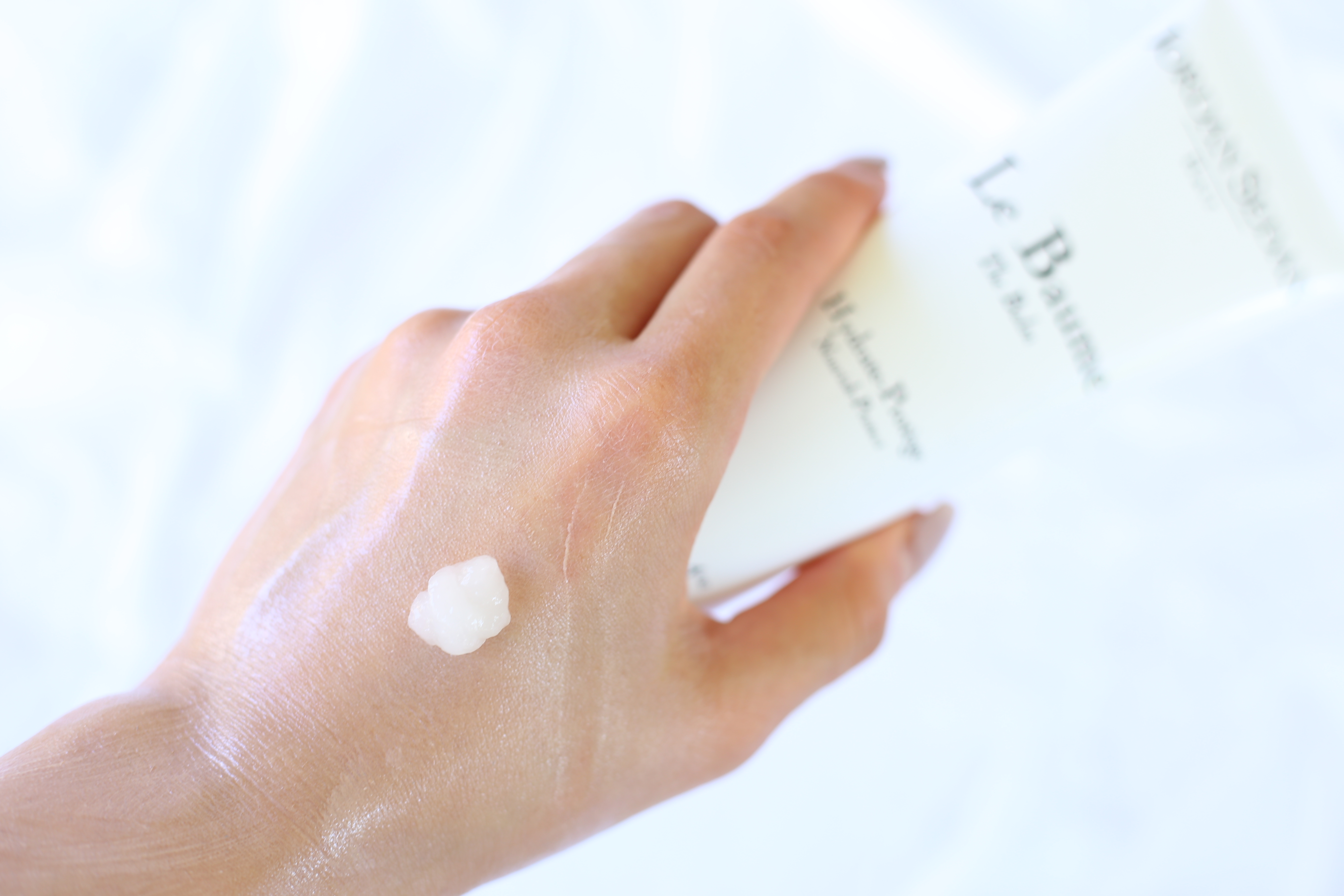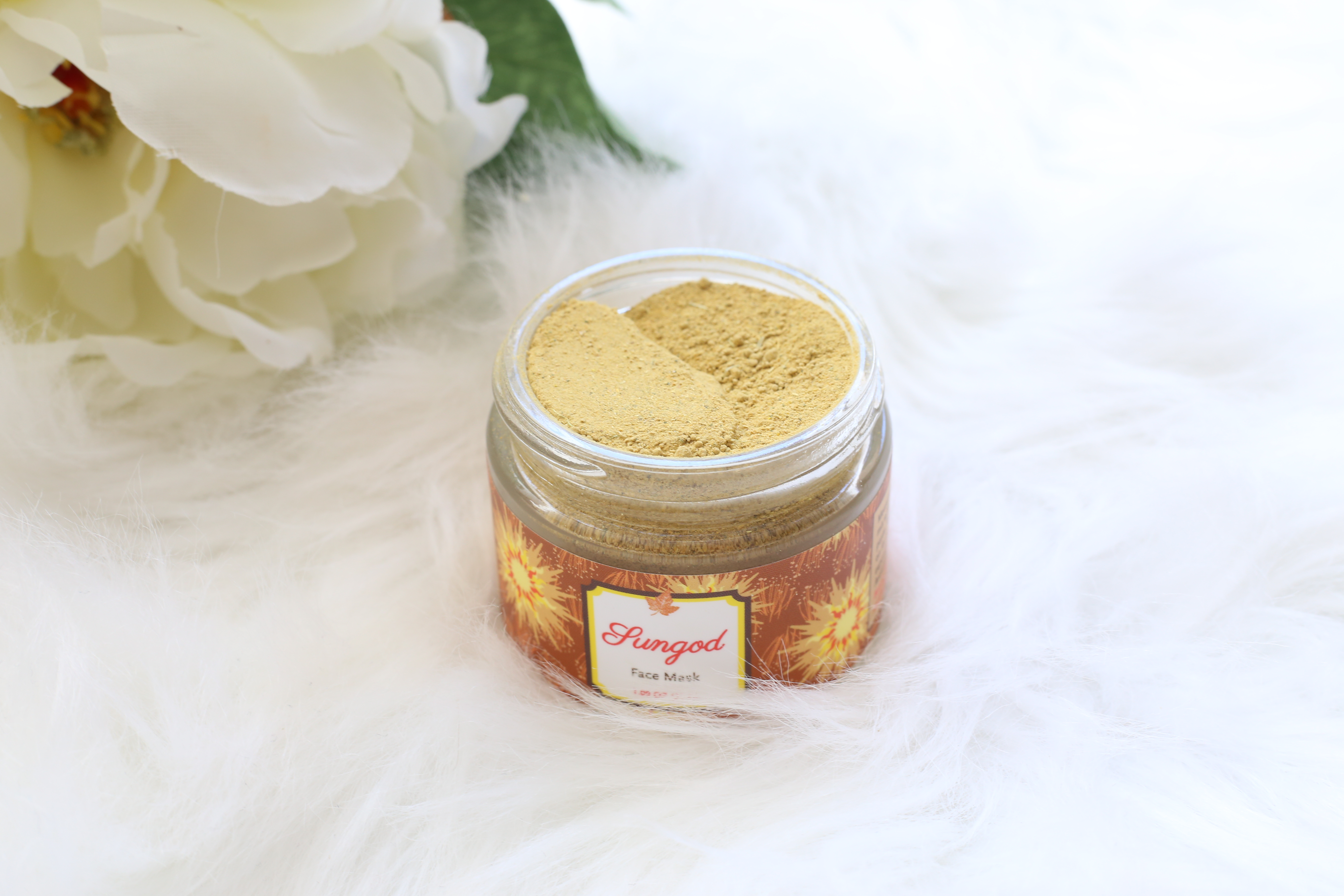 The newest launch by Earthwise Beauty is the Sungod Face Mask made of an impressive & unique blend of roots, mushrooms, adaptogenic herbs, leaves, flowers, fruits, seeds, and mineral-rich Celtic salt. This is not a quick fix type of mask designed to brighten or detox, but rather actually improve the health of your skin through frequent use over time with sunflowers and calendulas, wildflower pollen, turmeric root, maitake and shiitake mushrooms, flower pollen & goldenseal. As this mask is specifically designed to heal & improve skin over the long term I'm excited to see the effects after a month of diligent use. I've used it a few times so far and have found it to soften & brighten my skin. I'm also happy to introduce my skin to new and exciting ingredients which Earthwise Beauty always delivers, because your skin adapts very quickly with the same ingredients providing diminished effects with continued use.
Use my girl Melissa of Guide to Wellness' code for 15% off at checkout: GUIDETOWELLNESS
Ingredients
Wildflower pollen, wildcrafted Solum fullonum (multani mitti, fuller's earth) clay, Calendula officinalis (marigold) flower petals (organic or *), Aloe barbadensis leaf*, Helianthus annuus (sunflower) petals (organic or *), organic Plukenetia volubilis (sacha inchi) seed, Hydrastis Canadensis (goldenseal) rhizome (responsibly wildcrafted or *), Symphytum officinale (comfrey) leaf (wildcrafted or *), Punica granatum (pomegranate) fruit juice*, Grifola frondosa (maitake) mushroom (organic or *), Curcuma longa (turmeric) root Supercritical CO2 Select* extract*, Withania somnifera (ashwagandha) root (organic or *), Lentinula edodes (shiitake) mushroom (organic or *), sunstainably wildcrafted Celtic salt (France)**.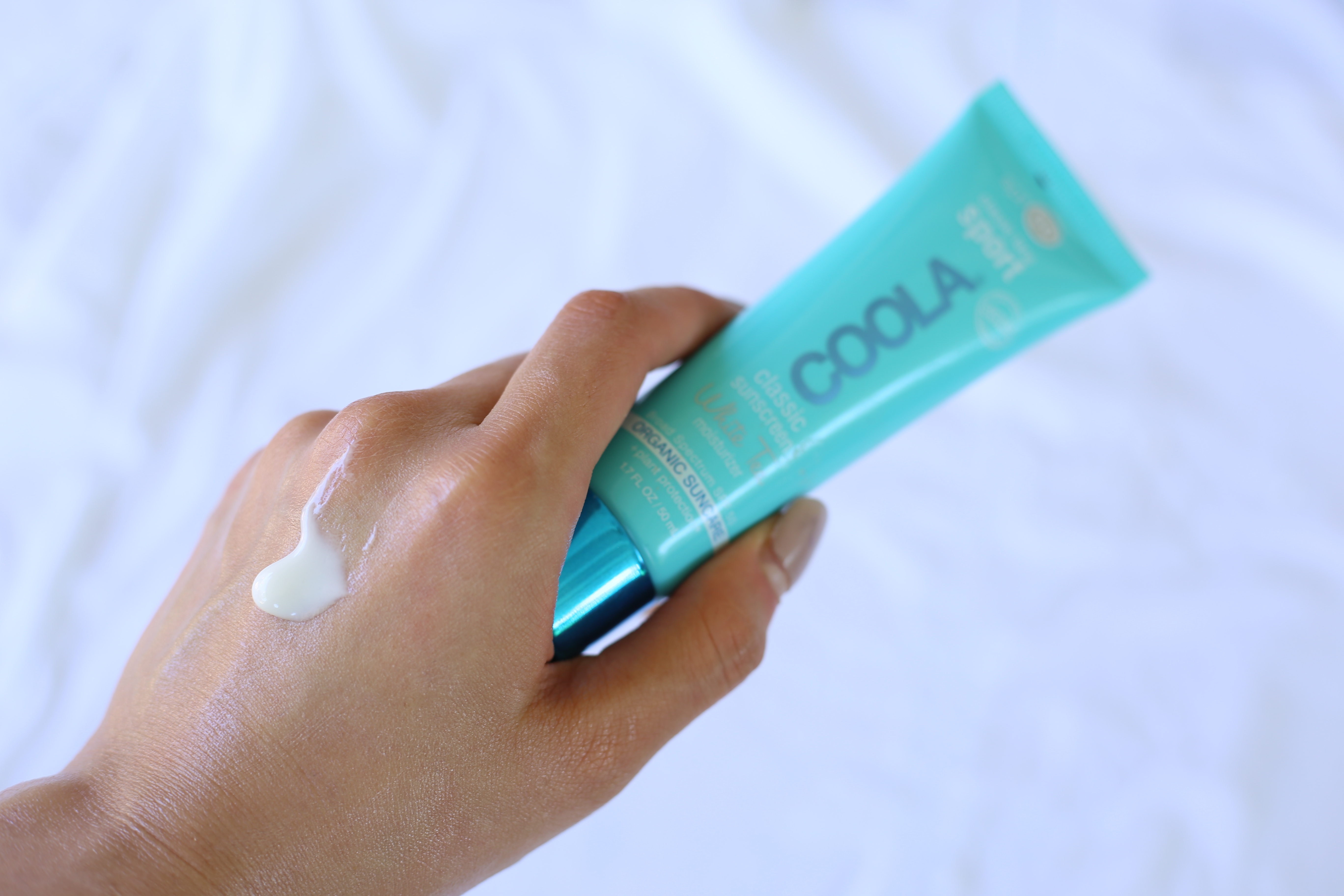 COOLA remains one of my top suncare lines to use personally and recommend. Their SPF 50 Sport White Tea Moisturizer Sunscreen provides even stronger coverage than their usual SPF 30 products which is what I need during the summer. It's extremely lightweight & fluid (almost runny as you an see it sliding down my angle hand in the picture) and absorbs & dries instantly. There is no white cast from this and contains 70% Certified Organic ingredients including Acai Fruit Oil, Acacia Extract , Amaranthus Caudatus Seed Extract , Chia Seed Oil, Evening Primrose Oil & more. While I enjoyed this sunscreen I do enjoy their matte formulas more than this liquid one.
See my review on their SPF 30 Daydream Primer & Rosilliance BB Cream SPF 30
Ingredients
Active Ingredients: Avobenzone (Sunscreen) 3.0% & Octinoxate (Sunscreen) 6.2%
Inactive Ingredients: Acacia Farnesiana (Acacia) Extract, Acrylates Copolymer, Amaranthus Caudatus Seed Extract, Camellia Sinensis Leaf Extract, Caprylohydroxamic Acid, Caprylyl Glycol, Carthamus Tinctorius (Safflower) Oleosomes, Citrus Aurantium Dulcis (ORGANIC Orange) Fruit Water, Dicaprylyl Carbonate, Euterpe Oleracea (ORGANIC Acai) Fruit Oil, Flavor, Fragaria Vesca (ORGANIC Strawberry) Fruit Extract, Glycerin (ORGANIC), Helianthus Annuus (ORGANIC Sunflower) Seed Extract, 1,2-Hexanediol, Linum Usitatissimum (ORGANIC Linseed) Seed Oil, Oenothera Biennis (ORGANIC Evening Primrose) Oil, Plankton Extract, Salvia Hispanica (ORGANIC Chia) Seed Oil, Trisodium Ethylenediamine Disuccinate, Water, Xanthan Gum.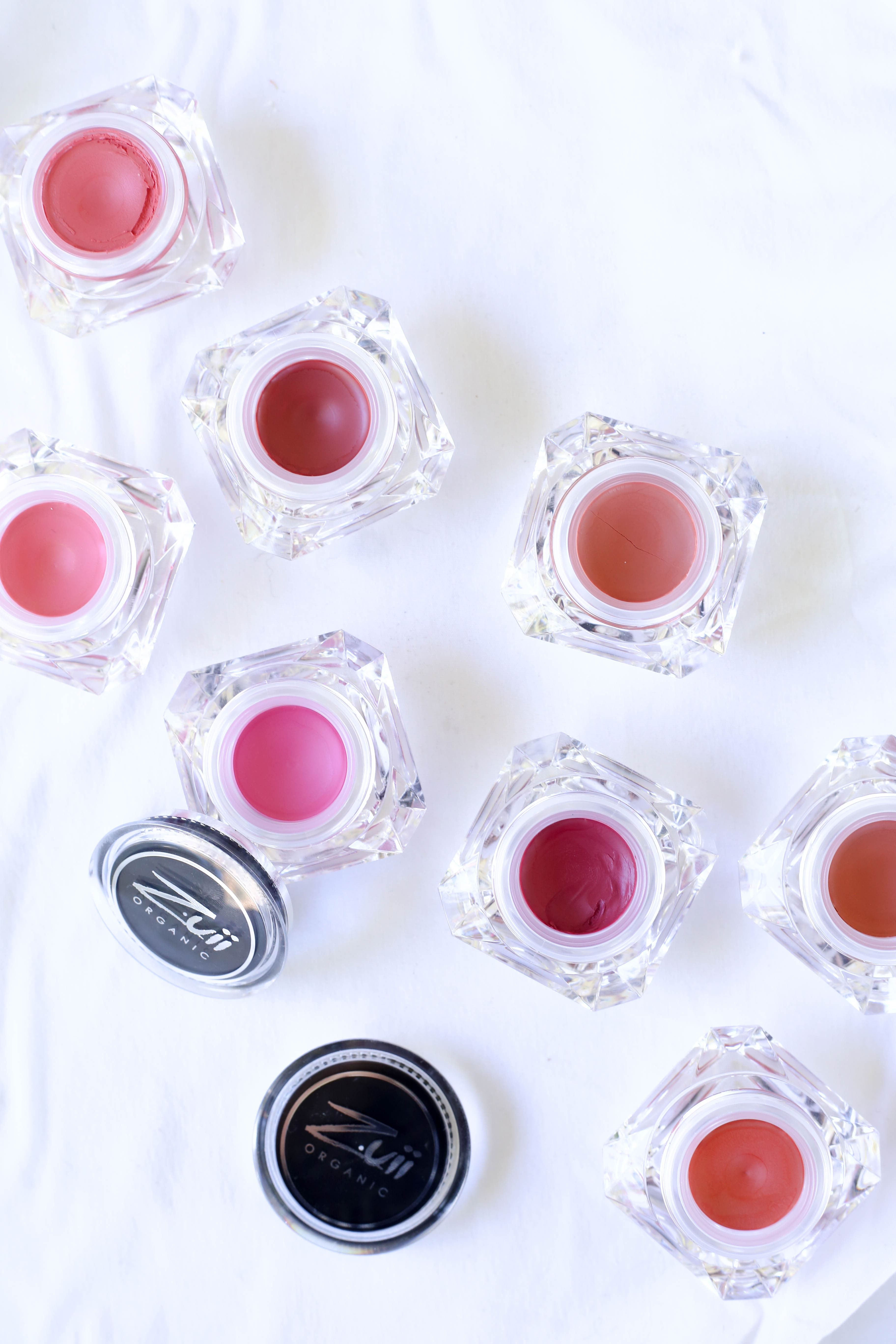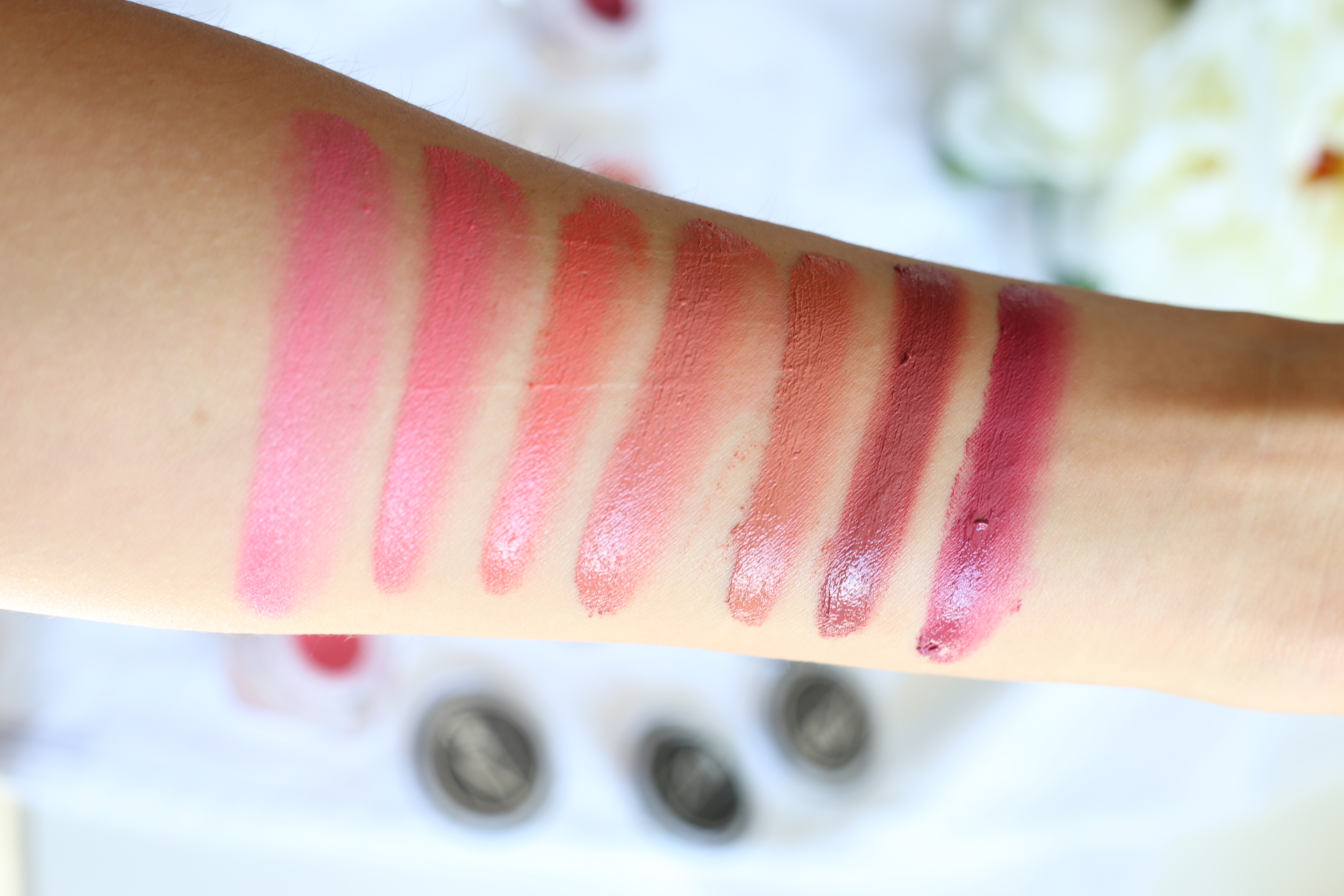 This is my first time trying out Australian Certified Organic makeup brand Zuii Organic (their foundation is raved about constantly). They just launched a set of new Certified Organic Lip & Cheek Cremes utilizing flower & fruit colour formulation with Gardenia, Dragon Fruit, Pomegranate, Grapeseed, Bilberry and Cranberry extracts and blend of Shea Butter, Aloe Vera, Jojoba Oil & Geranium Oil to nourish. First off, to me these are much better off used as a blush cream. The formulation is not as nourishing as you need your lip products to be and unless you mix it with a clear gloss or balm this will make your lips look dry if it's all you apply. The colors are intensely pigmented and come in a beautiful range of wearable colors. It's nearly impossible to get the product out using your finger since it's deep in the jar so a brush is ideal. I'm particularly in love with the pinker shades but find the nude and darker shades are great for fall and winter.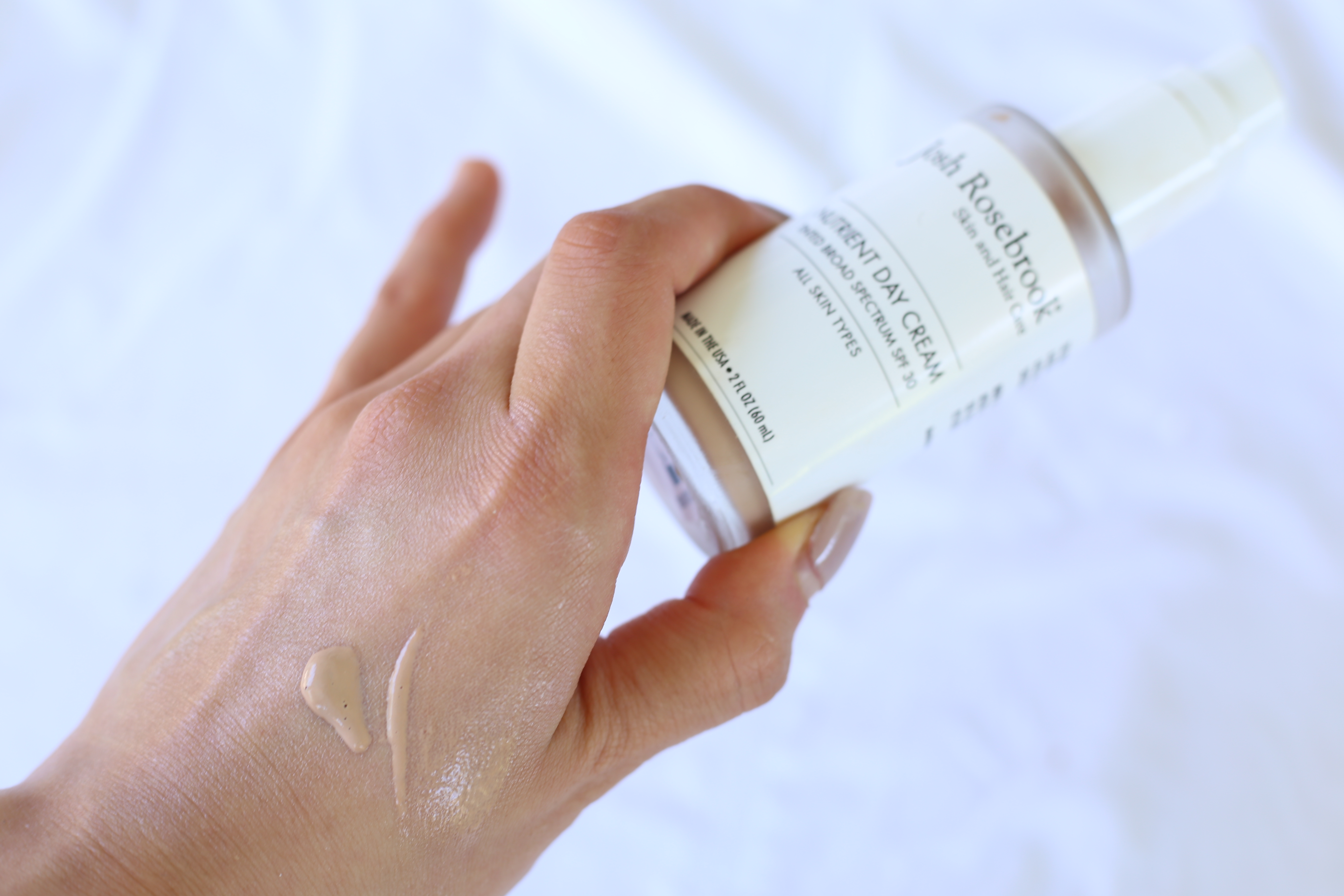 I have been wanting to try the Josh Rosebrook Tinted Nutrient Day Cream since the beginning of time and I finally purchased it! I have not tried too many of his products despite them receiving tons of social media love in the green beauty world, especially with his latest launches. The few products I HAVE tried like the Cacao Antioxidant Mask are superb and this SPF 30 cream is no different. The shade is natural (for light maybe even medium skin tones), the texture smooth, the consistency lightweight yet not overly so, blends and absorbs effortlessly, has a delicious subtle cacao scent. It ever so subtly blurs your skin but doesn't provide any coverage if that's what you're looking for. It also goes well over my skincare products without feeling greasy and gives a subtle dewy glow that fades during the day. I'm so glad I took the plunge and bought it. I will even add a tiny bit of Earthwise Beauty Farizad Veil SPF 30 powder to amp up the protection factor (see my recent Earthwise Beauty line review).
Ingredients
Active Ingredient: 12% Non Nano, Uncoated, Micronized Zinc Oxide 
*Aloe Vera Leaf Juice, *Shea Butter, *Evening Primrose Oil, *Hemp Seed Oil, *Jojoba Oil, *Borage Seed Oil, *Almond Oil, *Grape Seed Oil, *Sesame Oil, *Avocado Oil, *Olive Oil, *Sea Buckthorn Oil, *Broccoli Oil, *Calendula, *Bilberry, *Chamomile, *Burdock, *Rosemary, *Fennel, *Dandelion, *Rose Hips, *Catnip, *Chickweed, *Neem, *Skullcap, *Ginkgo Leaf, *Linden Flower, *Hawthorn Berry, *Green Tea, *Flax, *Nettle, *Sage, *Marshmallow Root, *Cayenne, *Ginseng, *Peppermint, *St. John's Wort, *Alfalfa, *Vitamin E, ‡Candelilla Wax, *Guar Gum, *Gum Arabic, §Xanthan Gum, §Potassium Sorbate, *Benzoin Resin, †Carrot Seed Oil.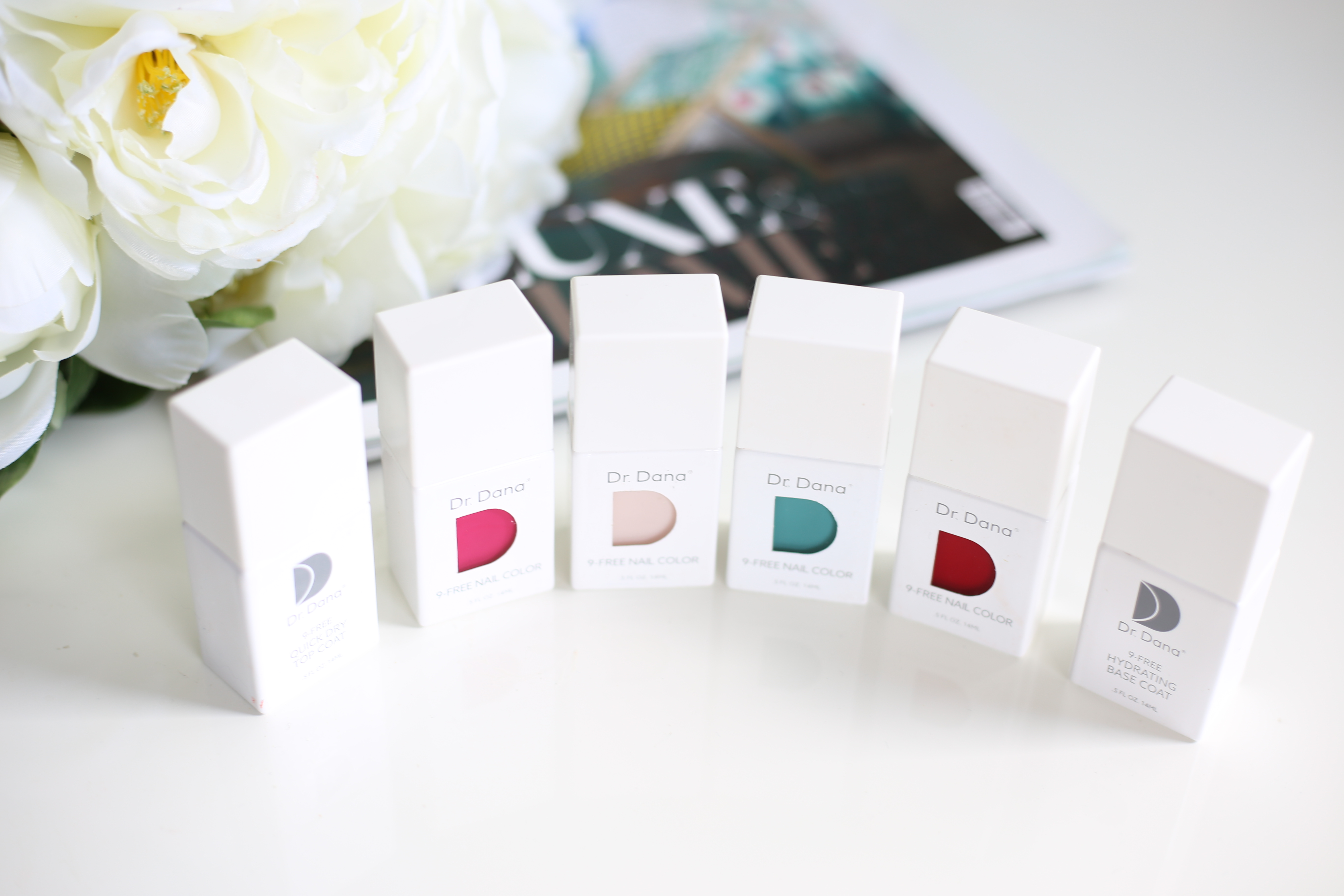 Dr. Dana Stern M.D., a New York dermatologist, recently launched a new high-performance safer line of nail polishes with sophisticated clean packaging and is the first & only dermatologist-developed line on the market. If you're an organic beauty lover you know that conventional nail polishes contain harmful chemicals & carcinogens commonly found in car paint (but also that long-wearing nail polish can truly never be nontoxic if you're a purist). The Dr. Dana line is Leaping Bunny certified, cruelty-free & 9-free (doesn't contain formaldehyde, toluene, dibutyl phthalate, formaldehyde resin, camphor, xylene, ethyl tosylamide, parabens, and triphenyl phosphate). Her new shades are named after inspirational women and part of the proceeds goes to a charity chosen by each of these women. I'm not a huge nail person but what I love about these polishes are that:
Clean white aesthetic of the packaging
9-Free of the 9 most common toxins found in nail polish
Uses a proprietary bioactive, Phyto Crystal Complex, taken from the sap of a unique French evergreen tree, whih is harvested once annually (reinforces delicate nail cells & reduces nail breakage, peeling, and brittleness)
Vibrant shades with a high shine factor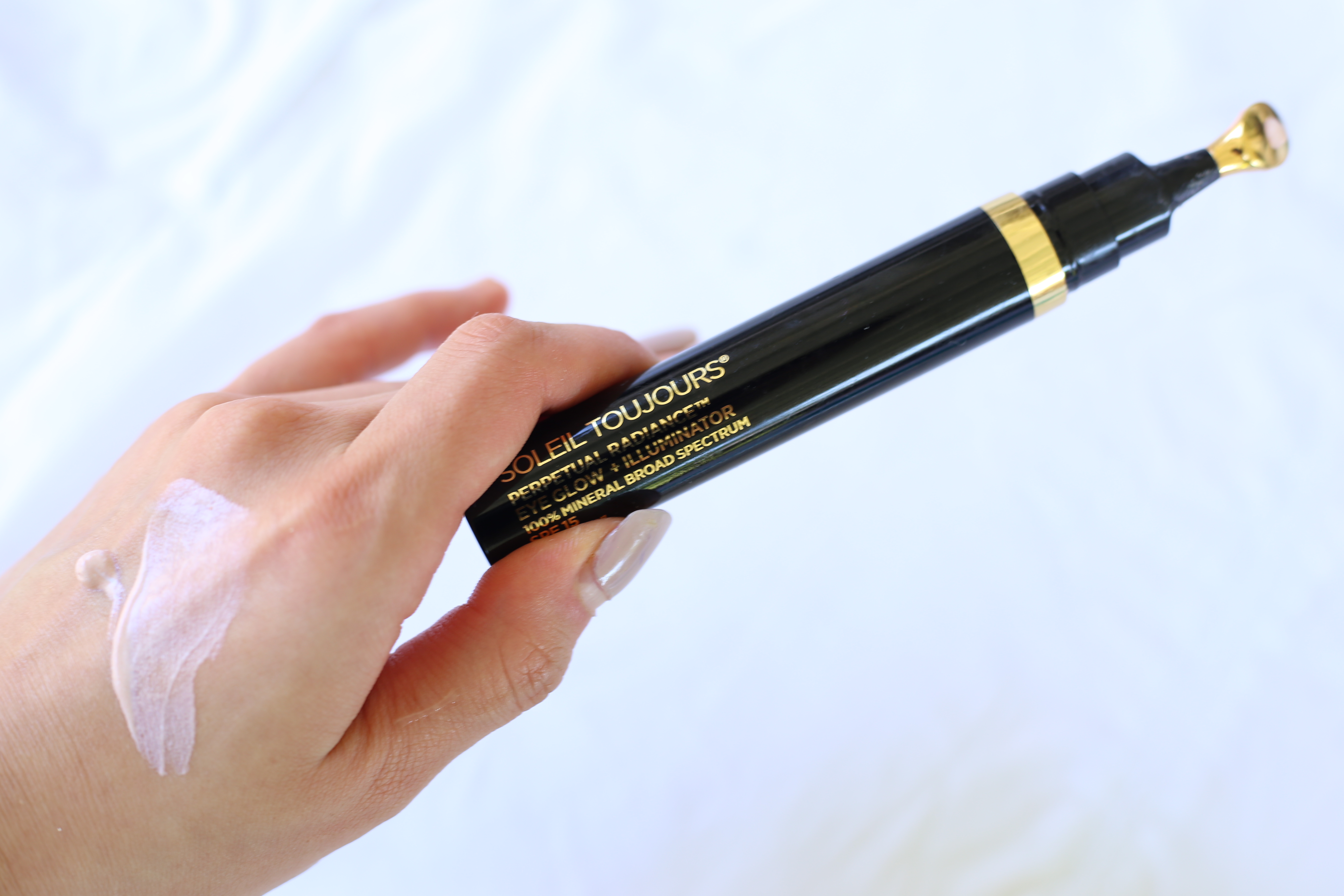 Soleil Toujours is a luxury suncare line sold via their site & Net-a-Porter and they recently came out with their newest product, the Perpetual Radiance Eye Glow + Illuminator SPF 15. Providing 100% mineral broad spectrum SPF 15 along with antioxidant-rich nourishment & a luminous glow to dark under eye circles, this 53% Organic product is one-of-a-kind. I don't see many eye products that offer SPF protection when it's actually super important since this skin is so thin & shows signs of aging first. It also has some unique ingredients like:
Myristoyl Pentapeptide-11 helps maintain & restore skin elasticity, reduce wrinkle depth, preserving and encourage smooth, younger looking skin.

Glycosaminoclycans, (GAGs) are essential to the epidermal & dermal cells metabolism and keeping the collagen and elastin of the skin in good condition. GAGs are important in the reaction of copper peptides to help repair wrinkles and scarring. Known as the water reserve of the viable epidermis and dermis, these carbohydrates are dependent on fluid intake

Pro-Coll- One®  contains a highly purified fraction of HRGPs glycopeptides obtained from soya. Helps smooth and reduce wrinkle depth.

Pichia Resveratrol Ferment Extract – Significantly downregulates cyclooxygenase, a key indicator of inflammation. Inflammation contributes to physical signs of aging. Also upregulates collagen IV, which over time promotes elasticity and produces a micro-lifting of the skin.

Cooling ZAMAK applicator stimulates cell function and feels sensational against tired and stressed eyes.

Organic Jojoba and Sunflower seed oils act as natural conditioners allowing skin to feel supple, reversing tightness in the eye area.

EcoSunComplex®, our power packed natural formulation composed of Red Algae, Vitamin C Ester, Vitamin E and Bisabolol, acts as a natural SPF booster, reduces UV-induced DNA damage, prevents loss of firmness, increases skin smoothness, and decreases wrinkle depth.
This packaging is utterly luxurious with a heavy feel, gold accents & unique wand applicator. I find that more product than you need comes out with 1 pump and I like to use the gold applicator to gently slide it across the entire under eye area and lid that pat it with my pinkie finger. If you use too much it will clump and separate. The product itself has pink undertones and provides a light reflective glow while subtle correcting dark circles.  It also works as a great primer underneath undereye concealer.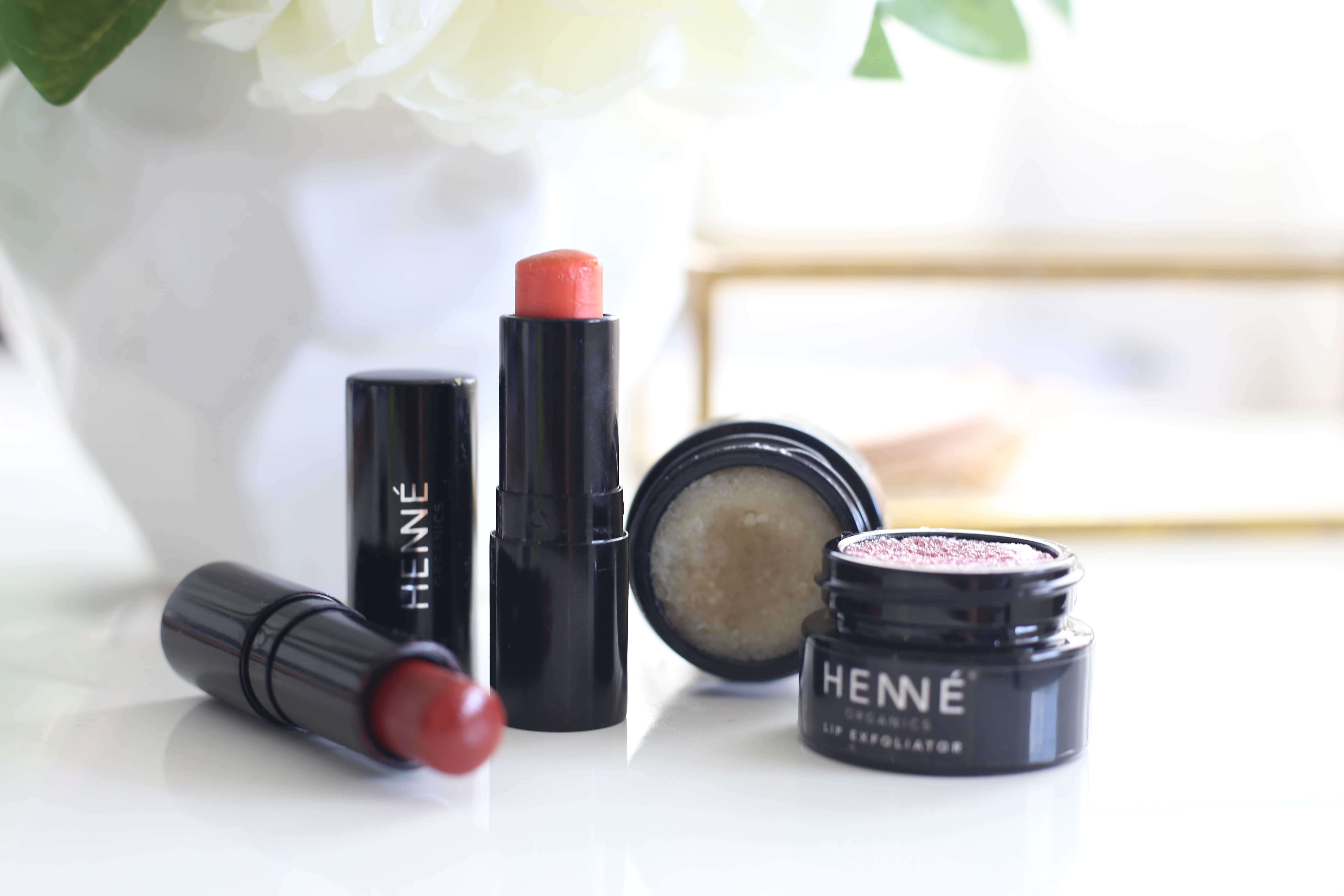 This seems to turning into a post of new product launches by now. These are the newest additions to the Swedish-inspired American-made organic lipcare line Henné Organics. The 87% Organic lip tints are flawlessly formulated and are nourishing, have the perfect consistency and provide a subtle sheen with sheer color that's buildable. Intrigue looks like a deep red but it really just brings out the natural color of your lips- think your lips but better. The coral shade adds a sheer tangerine punch. I was able to find a new home for these products for basically the cost of shipping in the OBL Marketplace after I used them. The lip exfoliators may be the most luxurious ones I've tried from the packaging to the consistency & ingredients. The sugar is not too coarse yet not too fine and the careful composition of coconut oil, beeswax and shea butter makes this lip exfoliator dense & buttery. Everyone has her own preference but rather than a lip exfoliator that is too oily or too dry I find that I enjoy a buttery formulation the most. The Rose Diamonds Lip Exfoliator is on sale in the Marketplace for $15 with free shipping (normally $24). Get it here.
Lip Tint Ingredients
ORGANIC COCOS NUCIFERA (COCONUT) OIL, ORGANIC RICINUS COMMUNIS (CASTOR) SEED OIL, ORGANIC SIMMONDSIA CHINENSIS (JOJOBA) SEED OIL, ORGANIC CERA ALBA (BEESWAX), ORGANIC PERSEA AMERICANA (AVOCADO) OIL, EUPHORBIA CERIFERA (CANDELILLA) WAX, MICA, TITANIUM DIOXIDE, IRON OXIDE, TOCOPHEROL (VITAMIN E). 
87% ORGANIC
Lip Exfoliator Ingredients
ORGANIC SUCROSE (SUGAR), ORGANIC COCOS NUCIFERA (COCONUT) OIL, ORGANIC CERA ALBA (BEESWAX), ORGANIC SIMMONDSIA CHINENSIS (JOJOBA) SEED OIL, ORGANIC RUBUS IDAEUS (RASPBERRY) FRUIT SEED, ORGANIC BUTYROSPERMUM PARKII (SHEA BUTTER) FRUIT, ORGANIC BERRY FLAVORS, ORGANIC VANILLA FLAVOR, ORGANIC VACCINIUM CORYMBOSUM (BLUEBERRY) FRUIT SEED, TOCOPHEROL (VITAMIN E). 
96.5% ORGANIC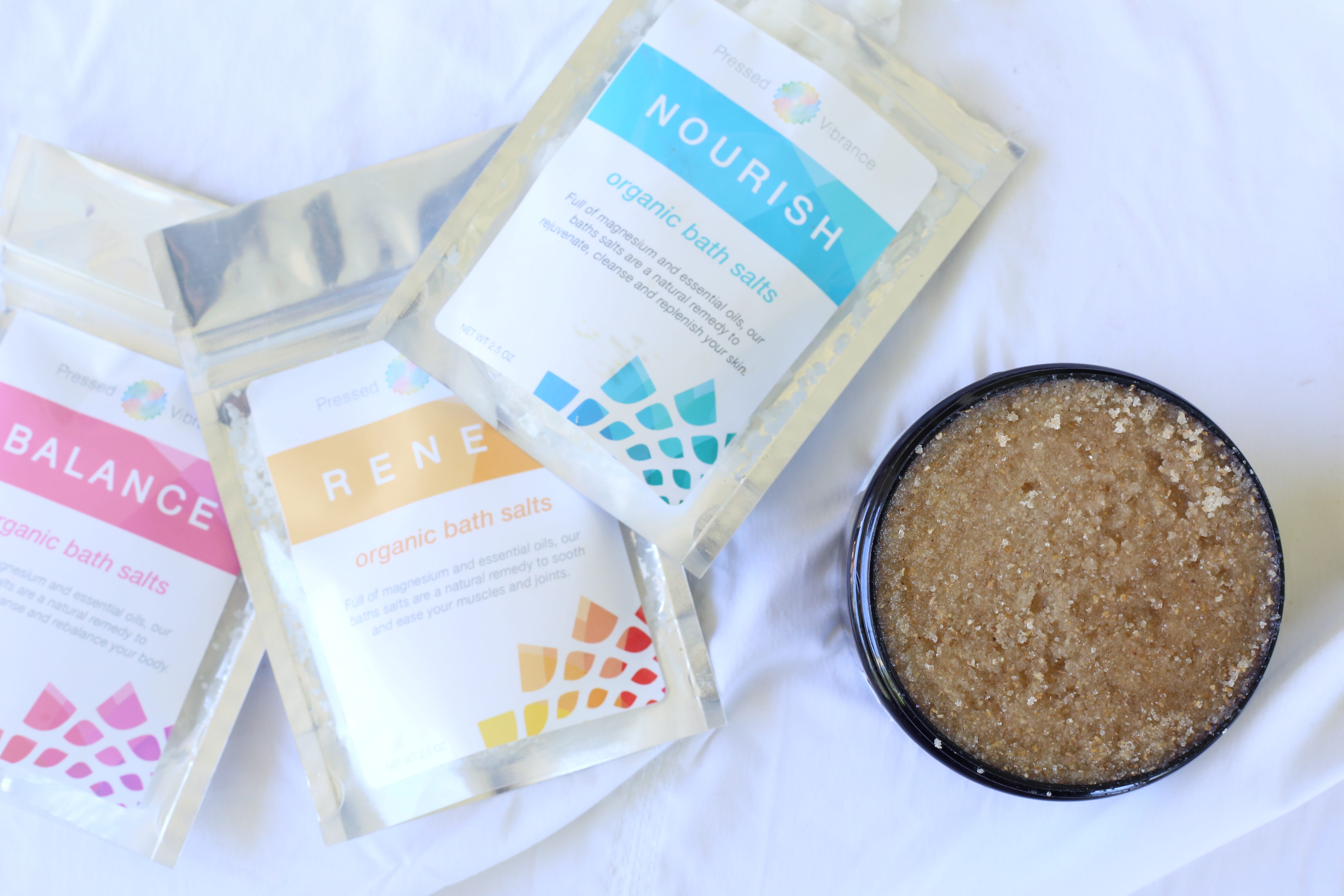 Illinois-based Pressed Vibrance is one of the few companies I have had the pleasure of connecting with via a real phone conversation (which is usually difficult but I happened to be in the US at the time). And it makes all the difference as speaking with the founder gives you an insight into the brand, the products and the passion behind it in a way that scrolling down a webpage cannot. After founder Eric Cooper nearly lost his life, he created Pressed Vibrance out of necessity. In order to battle his autoimmune disease & save his own life Eric poured himself into the study of nutrigenomics, which is based on science & mathematical equations to activate certain expressions and turn on and off specific genes, and created custom blends of cold-pressed juices to turn off his autoimmune disease and completely recover. Through Pressed Vibrance he's been able to bring his passion for an ultra-wellness lifestyle to his local community for many years and just recently launched his website a few months ago to share it with the rest of the country.
At Pressed Vibrance, they know who their suppliers are personally, have been to their farms, seen their manufacturing processes and know if anything has been outsourced. They do not carry any inventory and make everything to order by hand- it does not get any fresher than this.  Knowing that athletes & local hockey players use their products for recovery, I knew the products would be a special experience for my non-athletic body. I received their Organic Bath Salts in Nourish, Renew & Balance and the Rejuvenate Moisturizing Body Scrub to try and loved my experience.
The Organic Bath Salts are $3 each and are made with magnesium-rich Epsom (detoxification of the body, reduction of inflammation, and soothed headaches and menstrual cramps), solar dried Dead Sea salt (increase circulation, alleviate muscle cramps and stiffness in joints, and ease arthritis or back pain) and essential oils. Many of us are magnesium deficient which leads to fatigue, headaches & muscle cramps so this is an excellent way for your body to get more of the vitamins it needs while indulging in a self-pampering bath.
The Rejuvenate Body Scrub should actually be named Rejuvenate Butter Body Scrub because it feels like you're spreading a rich exfoliating butter across your body. The first ingredient is Organic Shea Butter & Sweet Almond Oil rather than Sugar, which is the third ingredient. It also contains a 4th ingredient I haven't seen before called Chufa Powder which I found is the flavor behind horchata. I also learned that Chufa was such an esteemed ingredient in the early centuries of civilization that the ancient Egyptians included it as one of their choice foods in their tombs. It lends the body scrub a rich nutty scent that is perfect for fall.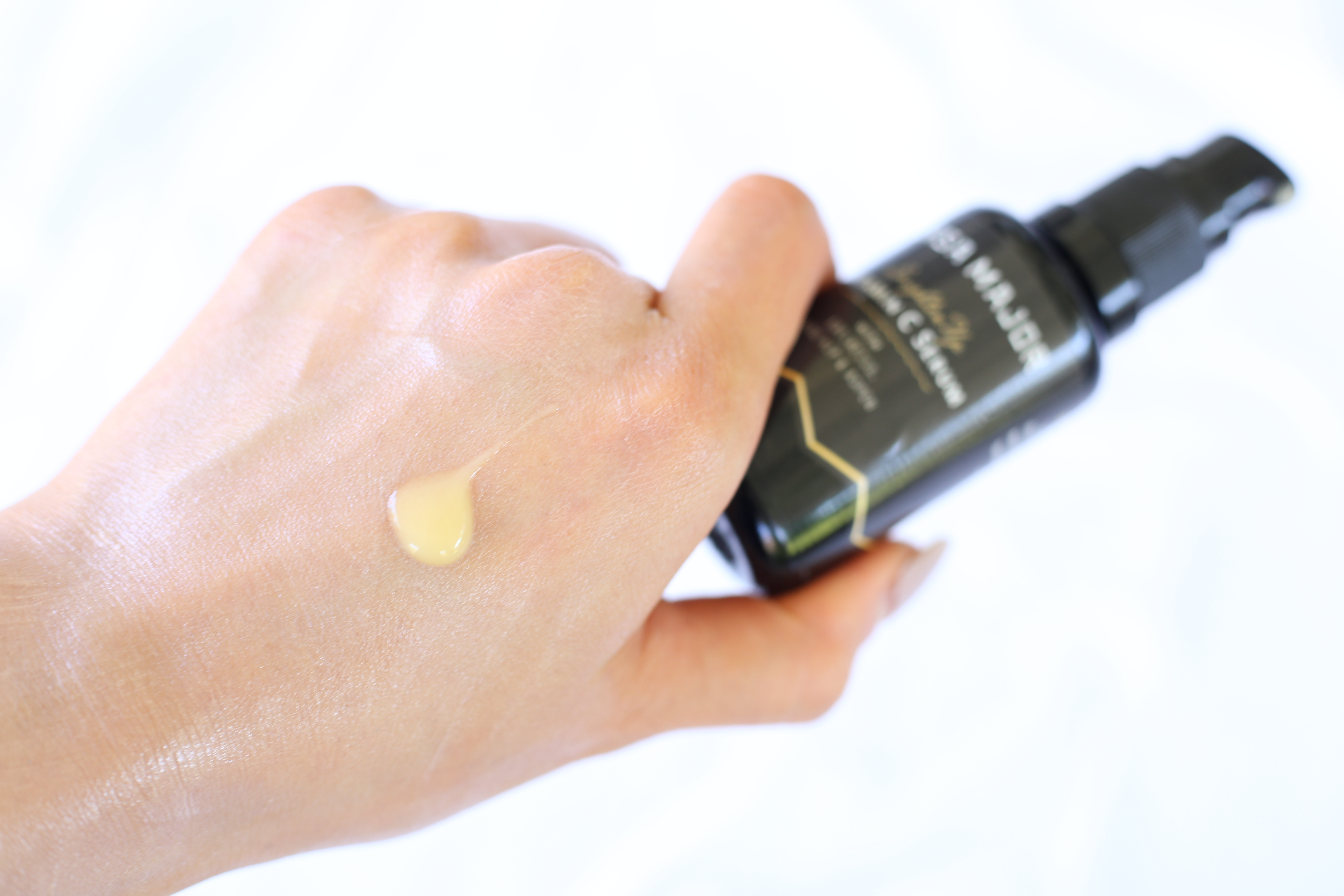 Nearly 85% organic the new Brighten Up Vitamin C Serum by Ursa Major has been my go-to serum this past month. It's lightweight, fast-absorbing, smells citrusy and contains Ascorbic acid polypeptide, a super-stable, water-soluble form of Vitamin C. Vitamin C is an ingredient that I always strive to add more to in my skincare routine, which isn't always possible since I am continuously trying out new products, so I was very glad that their newest launch focused on this ingredient,
Brightens and evens out skin tone
Provides instant hydration without greasiness
Improves skin's firmness and elasticity
Soothes inflammation and irritation
Protects against free radical damage
Highly stable, long-lasting formula
100% naturally-derived and toxin-free
Works for all skin types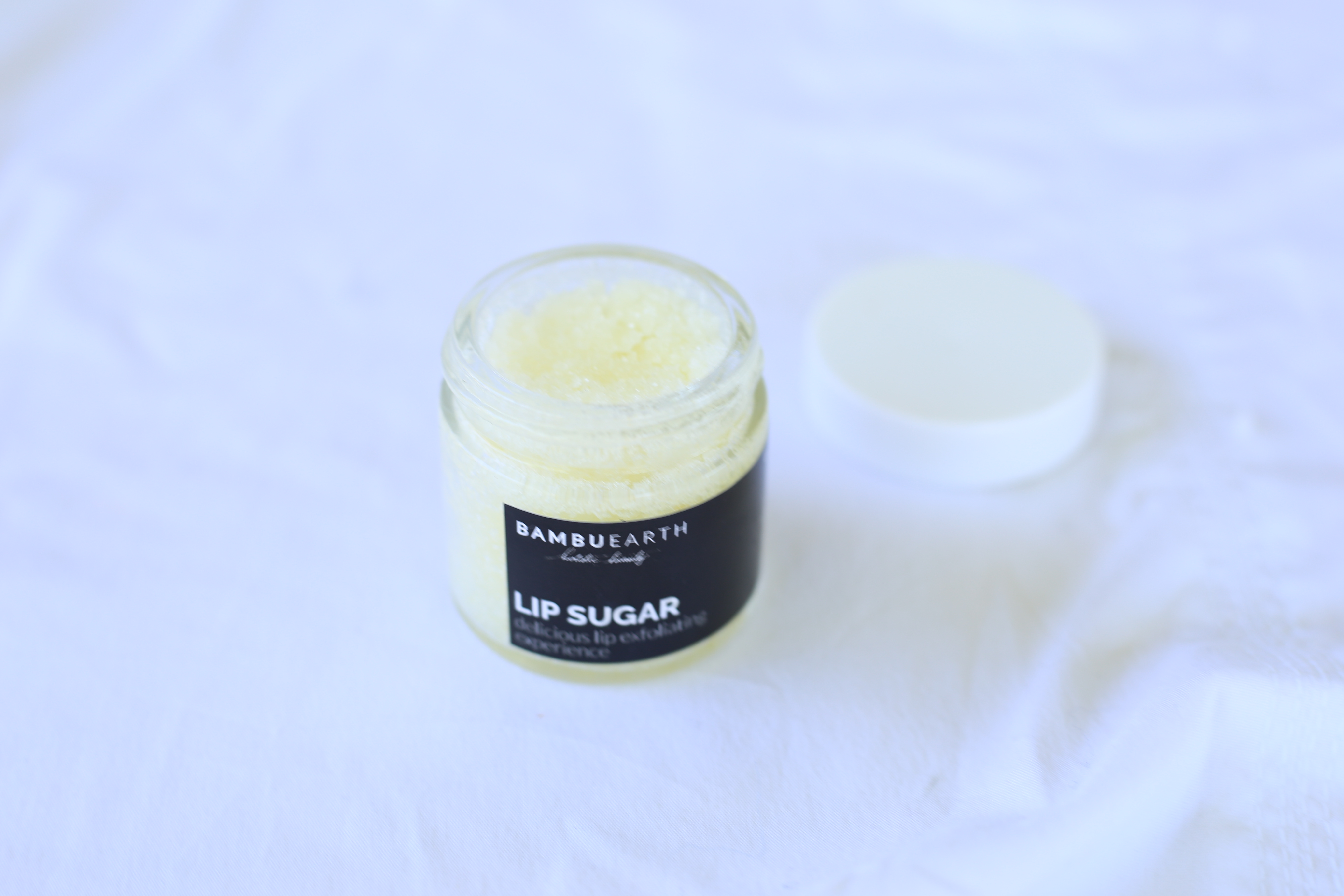 I've been getting more into lip exfoliation as part of my skincare regimen because they leave my lips baby soft and less prone to flakiness & dryness. This Bambu Earth one is made of organic sunflower oil, organic cocoa butter and pure essential oils and come in a variety of flavors. The sugar content in this is quite high compared to oil & butter content, which provides a more intense exfoliating effect if this is what you're looking for. Started in 2009, Bambu Earth takes a holistic approach to skincare using sustainable, ethical and local ingredients to make their natural products in small batches. I really like the vibes of this small down-to-earth brand started by a husband-wife duo and the integrity behind what they do. The packaging of the line looks rather unisex so perfect for Father's Day coming up! Check out their line here.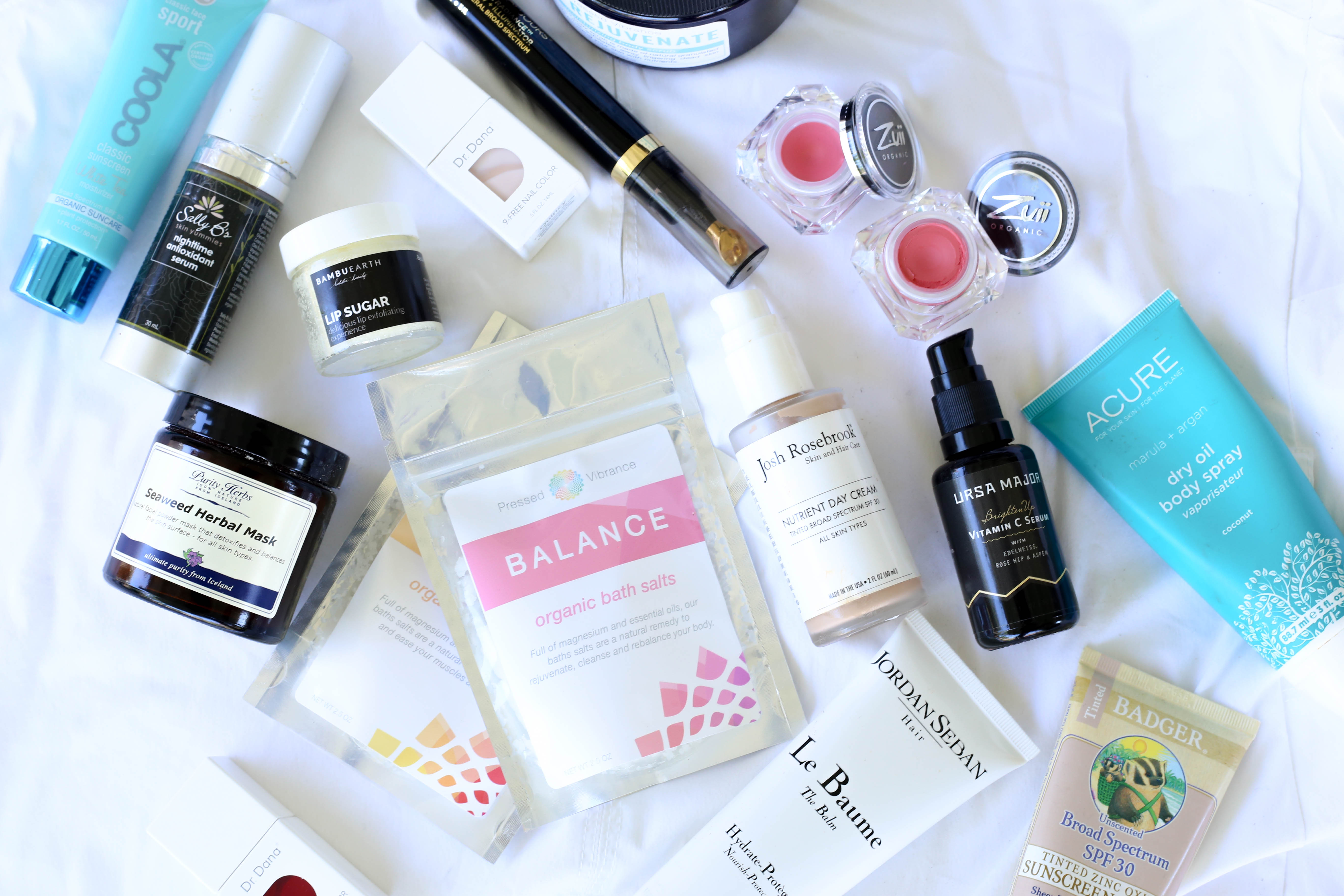 The Acure Organics Dry Oil Body Spray is actually a product I've been loving for the past few years but they came out with brand new packaging for it. It's a dry oil with a coconut scent that's to die for and absorbs instantly. A few quick sprays and rubs and I'm good  to go.