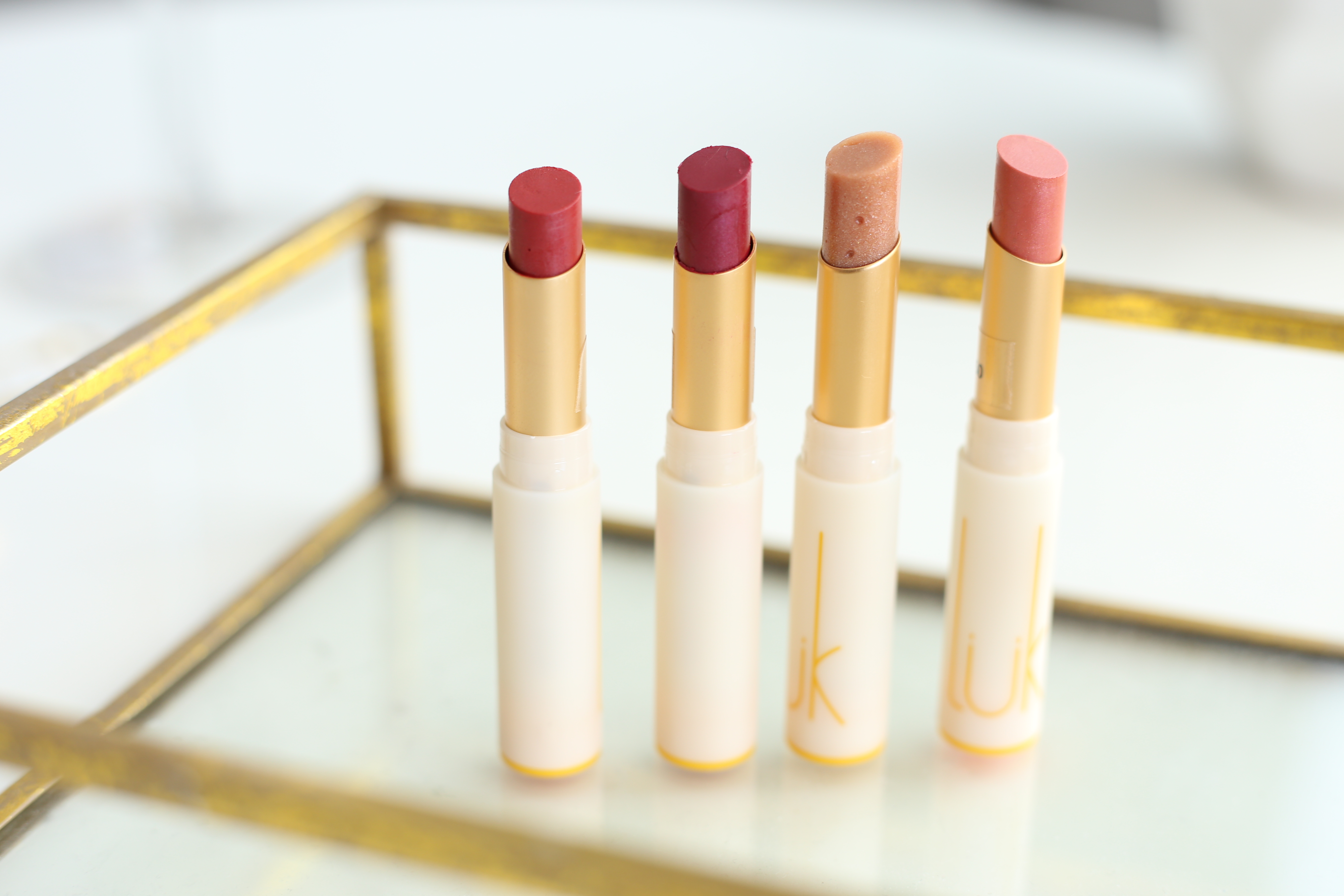 Australia-based Luk Beautifood creates 100% natural lip balms using real food ingredients and offers a range of 12 beautiful wearable shades.  Full of antioxidants, vitamins, minerals and essential fatty acids, they don't contain any ingredients that are known endocrine disruptors, carcinogenic or linked to cancer including preservatives, phthalates, petrochemicals, synthetic colours and fragrance. Cindy Luken the founder is an entrepreneur, food scientist, product designer, chef and former biscuit baker and together with her small and dedicated team she's been turning Luk into a cult lip brand that's now sold at select Free People & Anthropologie stores as well as via the Luk website.
Ruby Grapefruit, Chai Shimmer, Peach Melon & Cherry Plum (left to right)
What makes these lip nourishes so unique:
Hybrid of lip balm & lipstick
Super soft and creamy
Non-drying & very moisturizing
Only made with clean food, pure plant oils, mineral pigments, food active ingredients
I used these practically as a lip balm and with the constant applying throughout the day because I loved the smooth creaminess of the texture I used these up quite quickly.  If you're not a fan of lipsticks but also want something that is richer and more pigmented than a tinted lip balm this is a great option.