New Zealand cult favorite brand Trilogy is a clean, natural skincare line that shot to fame with their Rosehip Oil. Widely available at ULTA stores and online, Trilogy began back in 2002 by two sisters long before clean beauty became a movement. Their NATRUE certified products are a masterful blend of pure plant oils, natural extracts and potent botanical complexes. Trilogy fans include the likes of Duchess of Cambridge Kate Middleton. Trilogy's Rosehip oils and creams are widely loved, and after having used the brand on and off for the last several years, I'm sharing my thoughts in this Trilogy review.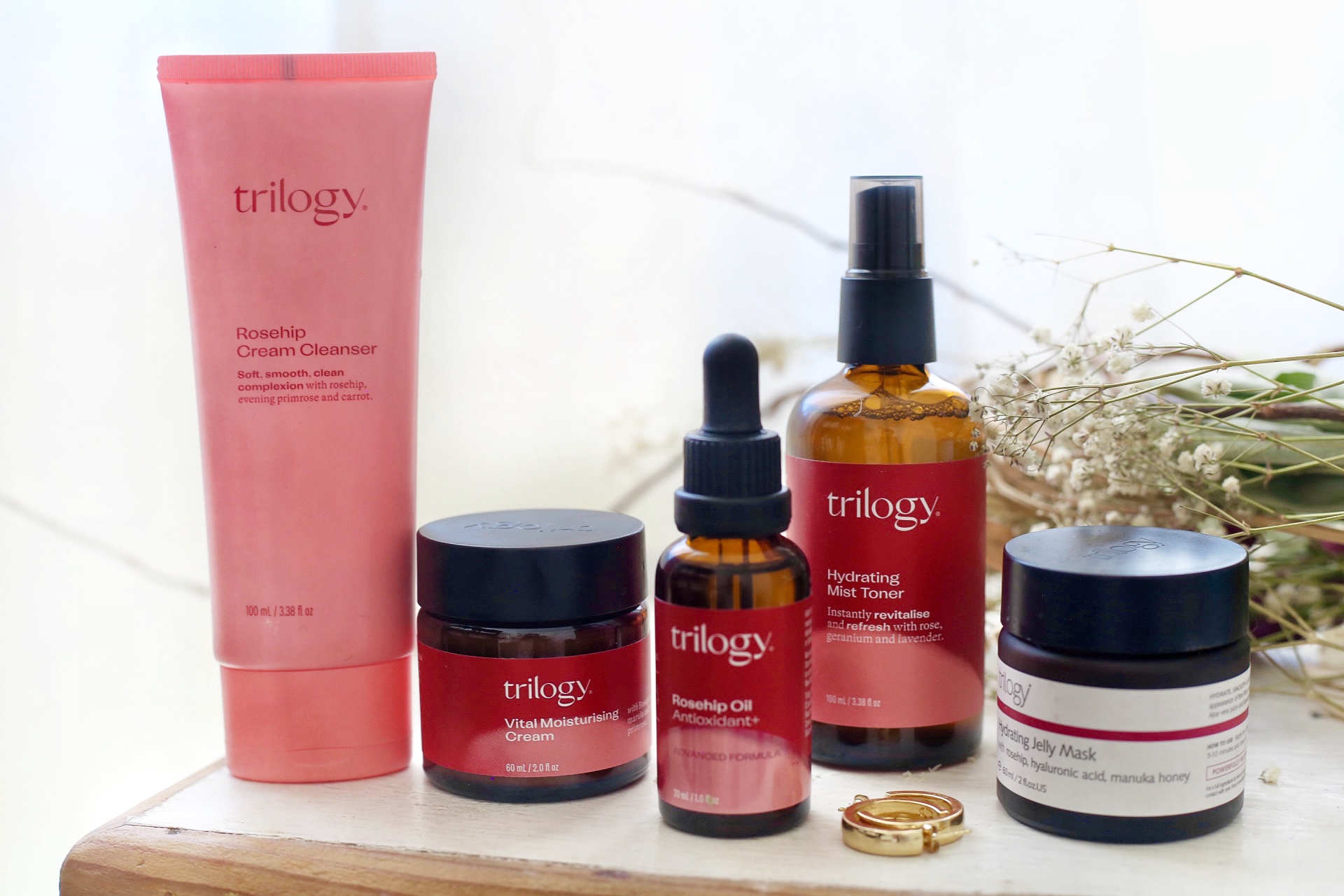 If you're familiar with Trilogy products you might have noticed that they have a brand new bold look! Instead of their minimal clinical packaging, they've now opted for deep red and pink labels. Their beloved formulas are all still the same.
Trilogy's skincare line is:
NATRUE certified
Safe for pregnant and breastfeeding ty women
Uses only safe, NATRUE approved preservatives
Synthetic perfume free and uses only natural essential oil blends and extracts
Good for three years unopened, and once opened, for six months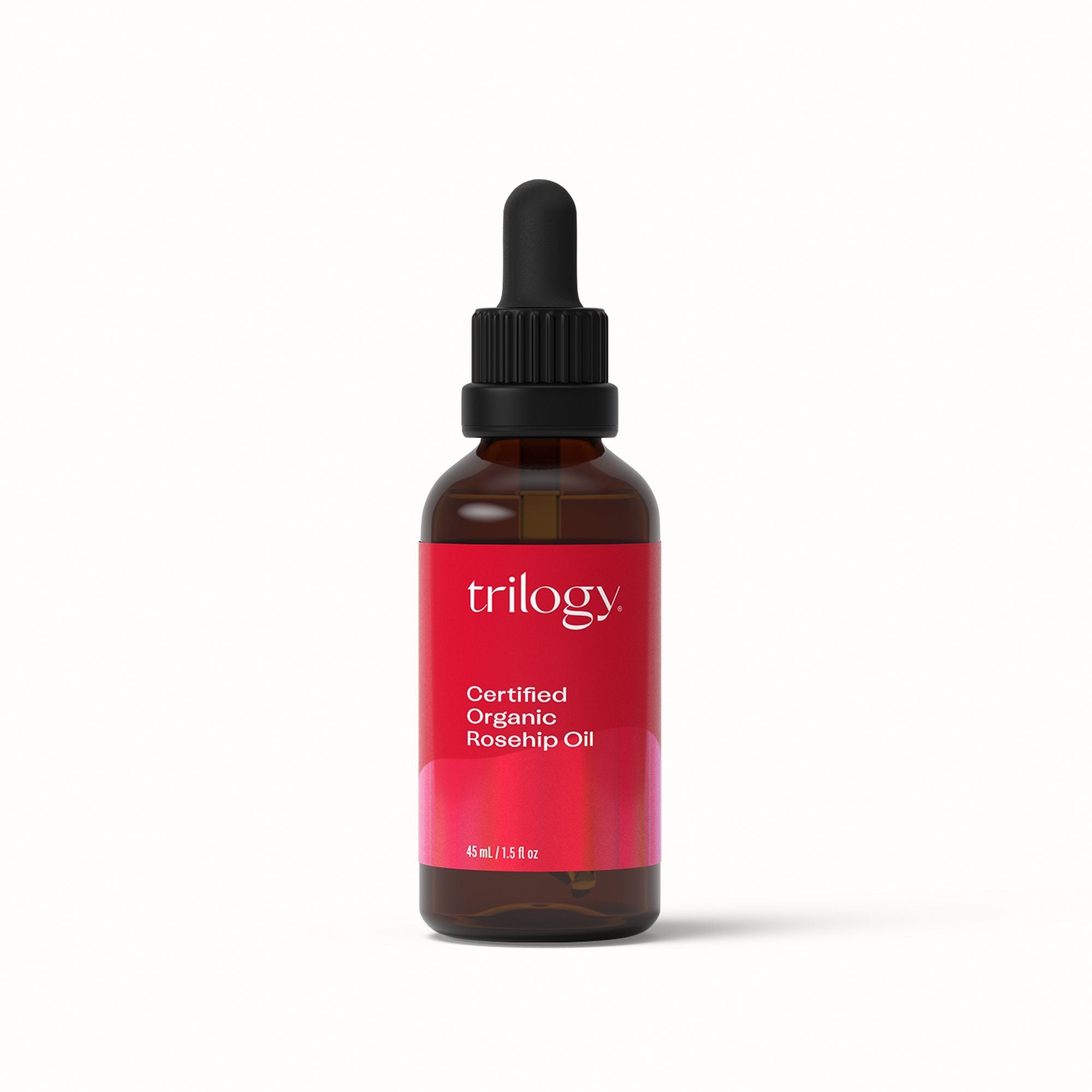 Loved by Kate Middleton herself, the Trilogy Rosehip Oil is globally recognized as a top quality Rosehip oil. Their wild harvested, certified organic, pure rosehip seed oil delivers intense all-over nourishment, skin renewal and replenishment for radiant healthy-looking skin.
minimum 80% essential fatty acid content and batch test every barrel we use to make our rosehip skincare products.
While roses are grown all over the world, the best quality rosehip oil for skincare purposes comes from roses which grow wild in the mountainous regions of Chile in South America and Lesotho in southern Africa. The soils, climate and water quality (rain!) combine to create ideal growing conditions and the rosehips are hand-harvested by small village communities in the surrounding area.Brands with the highest quality Rosehip oil source from suppliers in these regions.
Certified Organic Rosehip Oil is Ideal for all skin types and for use all over the face and body, while Trilogy's Rosehip Oil Antioxidant+ is a specialist certified organic natural oil blend called Rosapene™. Rosapene™ offers the same benefits as rosehip oil plus delivers added super antioxidant protection against free radical damage. Suitable for all skin types, this is the ideal beauty oil to care for the skin on your face.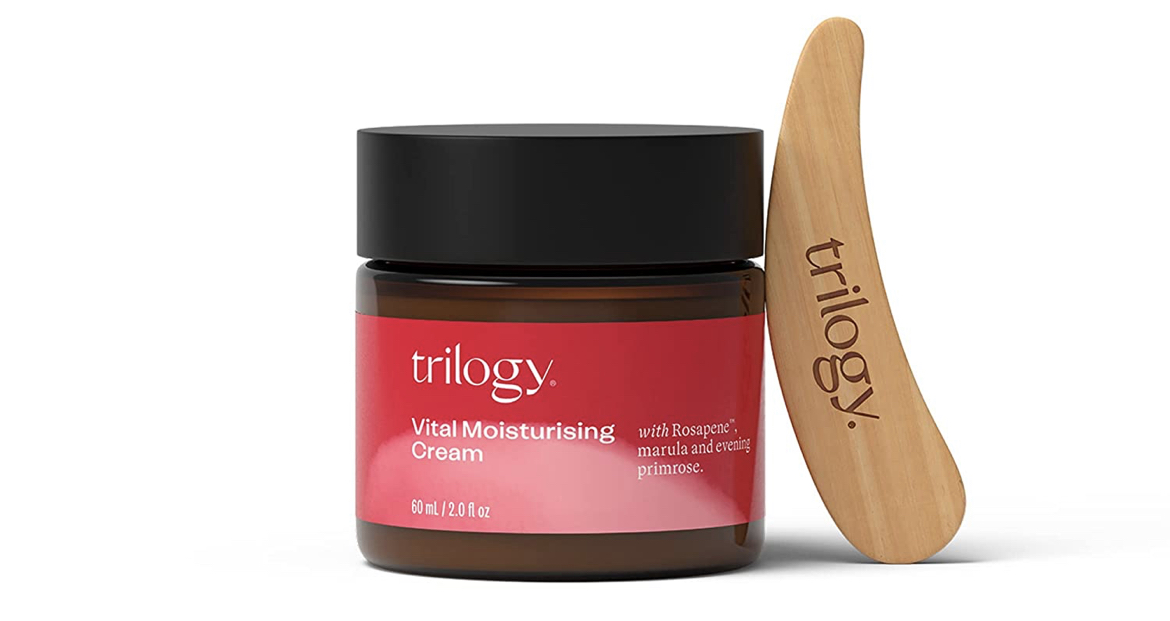 If you're looking for a thick and rich cream for dry skin, check out Trilogy Vital Moisturizing Cream. This is a non-scented cream (that still feels hydrating) with Rosapene™ (Trilogy's unique rosehip and super antioxidant complex), marula, orange flower and evening primrose oils plus tomato, cranberry seed and acai oils.
Vital Moisturizing Cream a heavier face cream compared to thin and silky face lotions and might not be suitable for oily skin types. That being said, it IS also hydrating and is somewhat of an airy cream. It has a subtle scent that all Trilogy products have. I also enjoy the Trilogy Rosapene Night Cream, which I prefer to the Vital Moisturizing Cream, but it does cost more.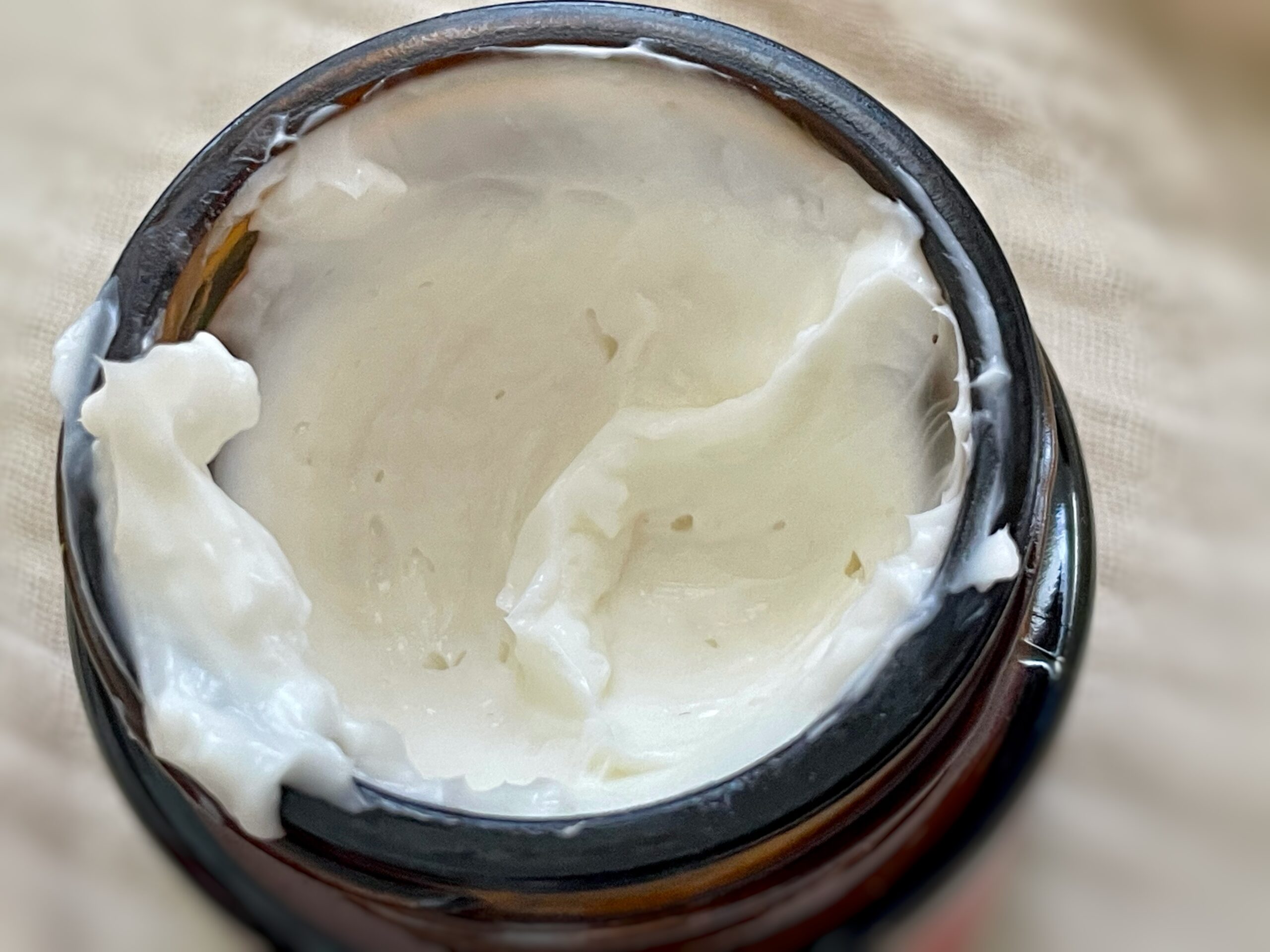 The Trilogy hydrating mist toner is a face mist and toner in one made in a base of water with aloe leaf juice, geranium oil and rose flower oil. It's a very thin mist that isn't the most hydrating compared to other hydrating toners, and one of the least enticing Trilogy products for me personally. Scents matter a lot to me when it comes to toners versus a serum or moisturizer, and I don't enjoy the Trilogy toner's scent.
Aqua (water), Aloe barbadensis (aloe vera) leaf juice, Pelargonium graveolens (geranium) oil, Rosa damascena (rose) flower oil, Parfum (fragrance), Caprylyl/capryl glucoside, Citric acid, Potassium sorbate, Sodium benzoate, Benzyl alcohol**, Dehydroacetic acid**, citral*, citronellol*, geraniol*, linalool*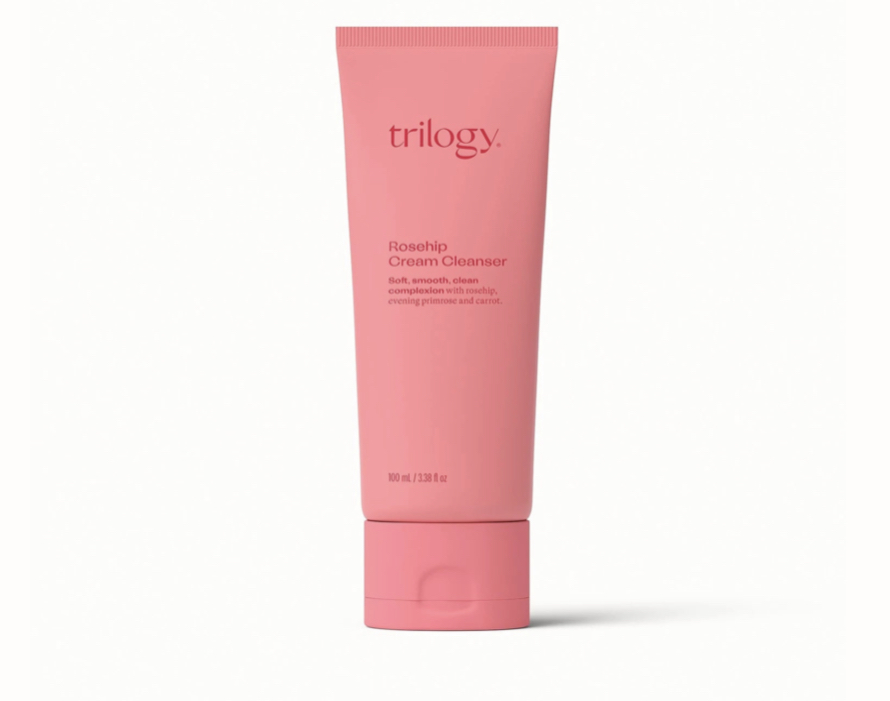 Trilogy Rosehip Cream Cleanser is a silky cream cleanser that isn't a true cream consistency but more of a oil-cream hybrid. The rose scent is lovely for a nighttime routine and there's plenty of nourishing plant oils like evening primrose, Rosehip, jojoba, sweet almond, carrot seed and more. This cleanser feed moisturizing while it takes off the day's makeup and grime easily.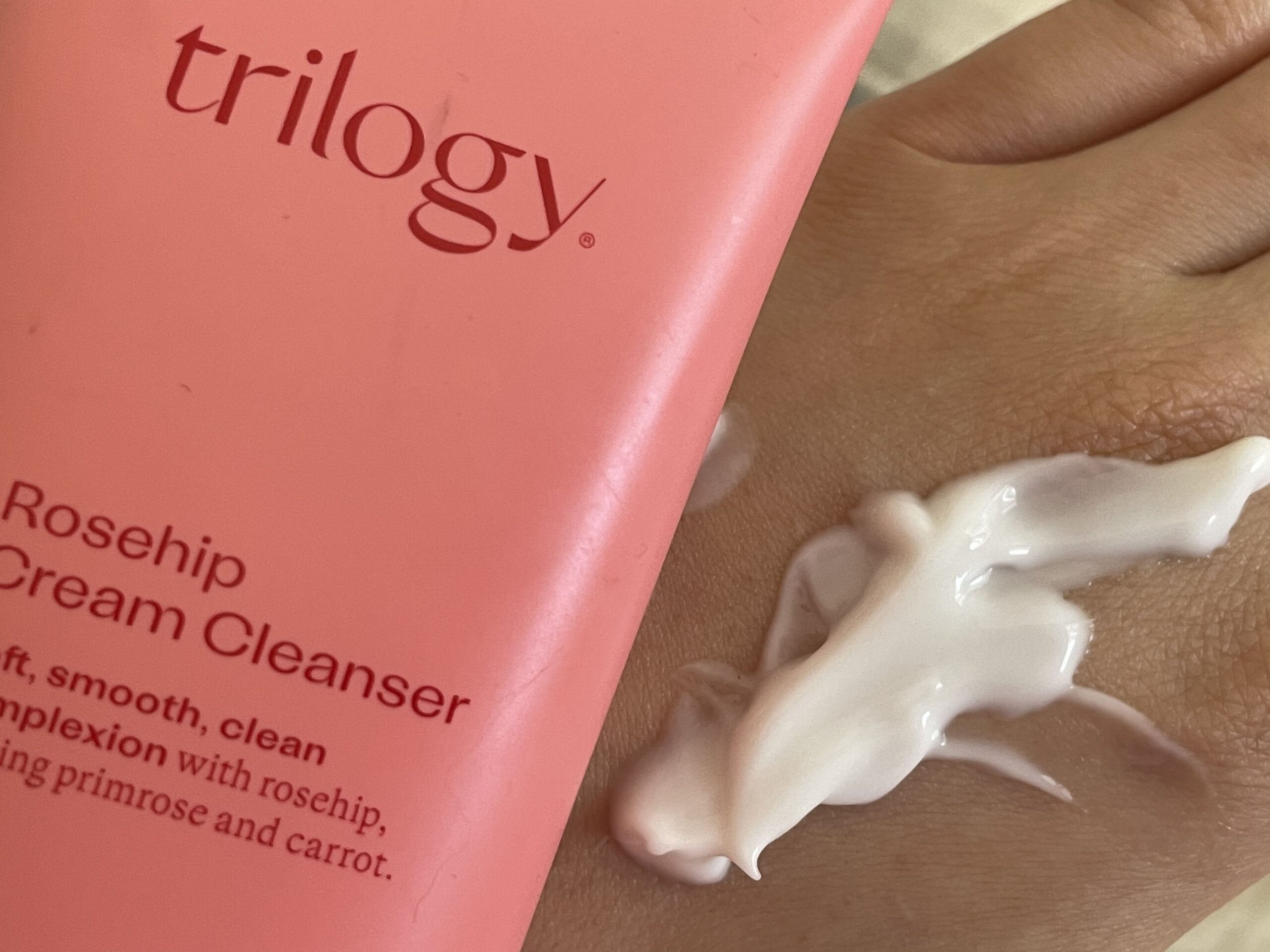 For a quick burst of hydration, the Trilogy Hydrating Jelly Mask is meant to be used for 10 minutes and is made with hyaluronic acid, pure rosehip oil, New Zealand Manuka honey, aloe vera and New Zealand kawakawa. This is silky smooth jelly mask that feels more like a gel than a true jelly and is a quick fix type of mask. If you leave the mask on longer than it's intended for it simply dries down.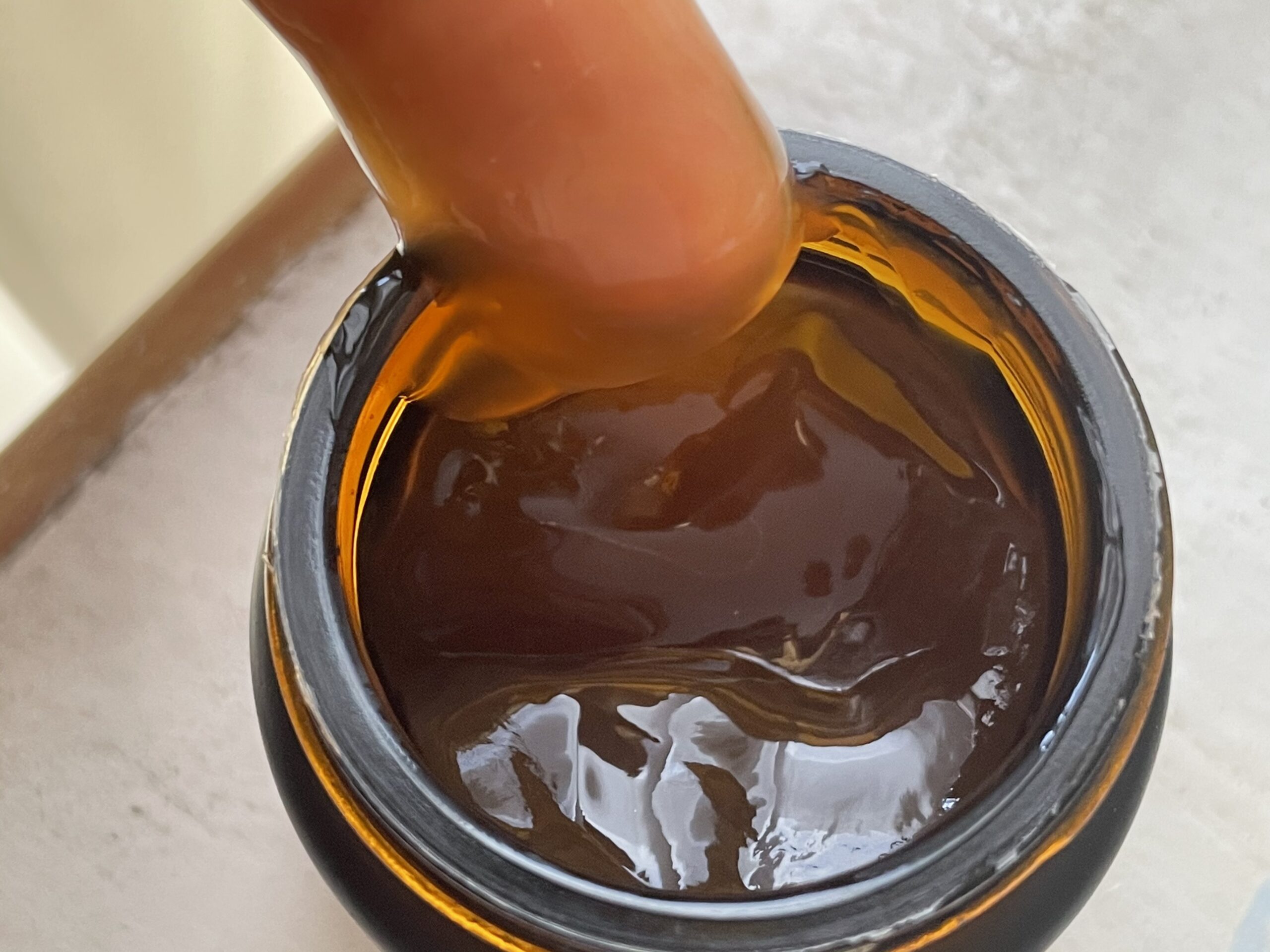 It has Trilogy's signature natural scent and doesn't provide much of an aromatherapy experience as with most gel masks.