Pique Tea Review + Discount Code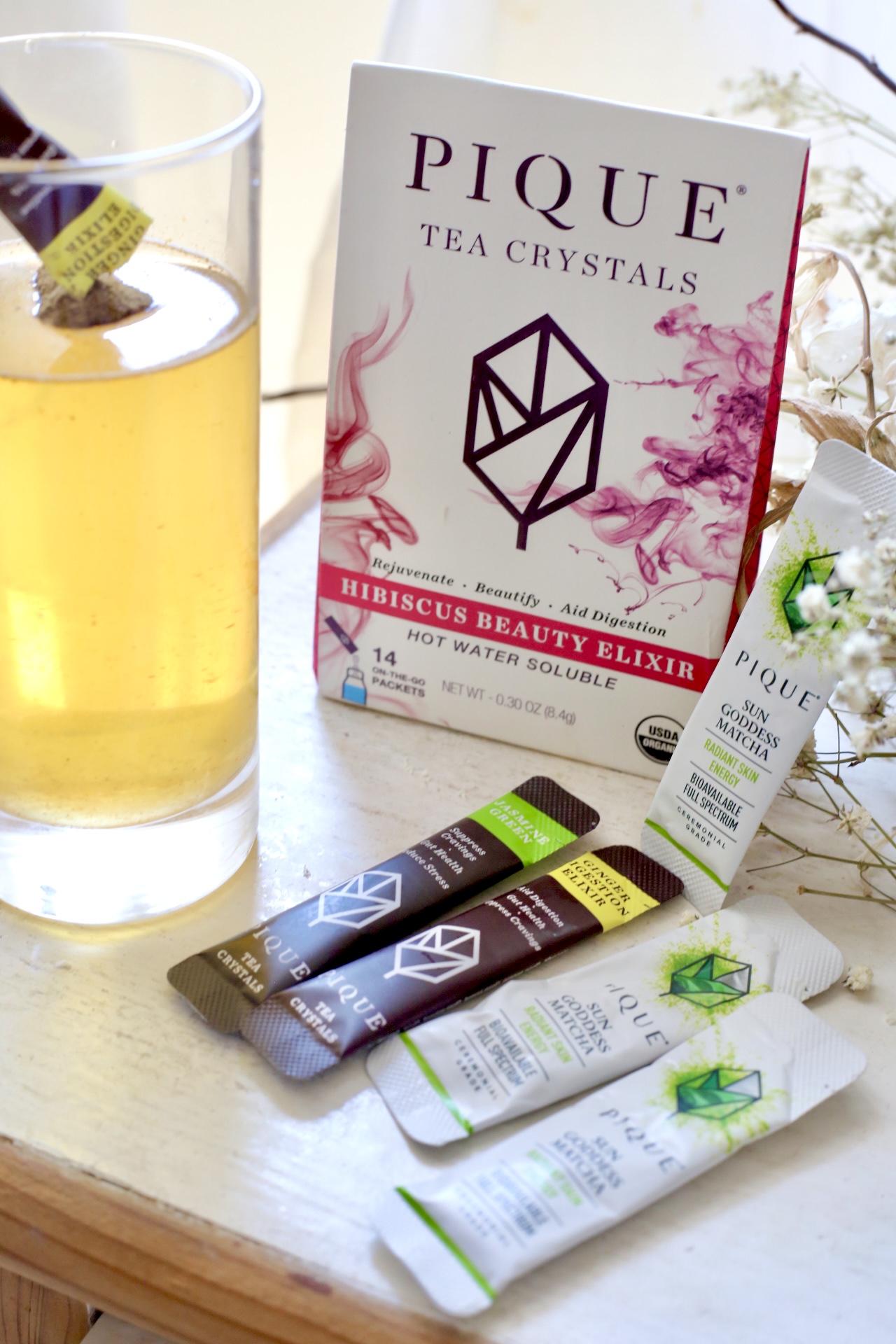 If you're looking for the latest innovation in tea, look no further because Pique Tea is here and they've reimagined tea in a way that has got this diehard coffee (and matcha latte) addict excited about drinking tea. Pique Tea isn't your usual tea bag that you've always known. Pique Teas are cold-brewed tea crystals. Sounds perfect for the modernista lifestyle. Founded in 2014 in San Francisco, Pique Tea offers the purest, healthiest tea that are available in the form of crystals that dissolve in both hot or cold water. Read on to learn all about Pique Tea and my honest thoughts – plus save 15% at Pique with this link www.piquelife.com.

Pique Tea was created by Asia-born and Harvard-educated Simon Cheng who suffered from multiple health issues including respiratory infections that left him with staples in his lungs and a screw in his jaw. Through his own personal healing journey he sought to create clean and clinically-based teas that would help him and others.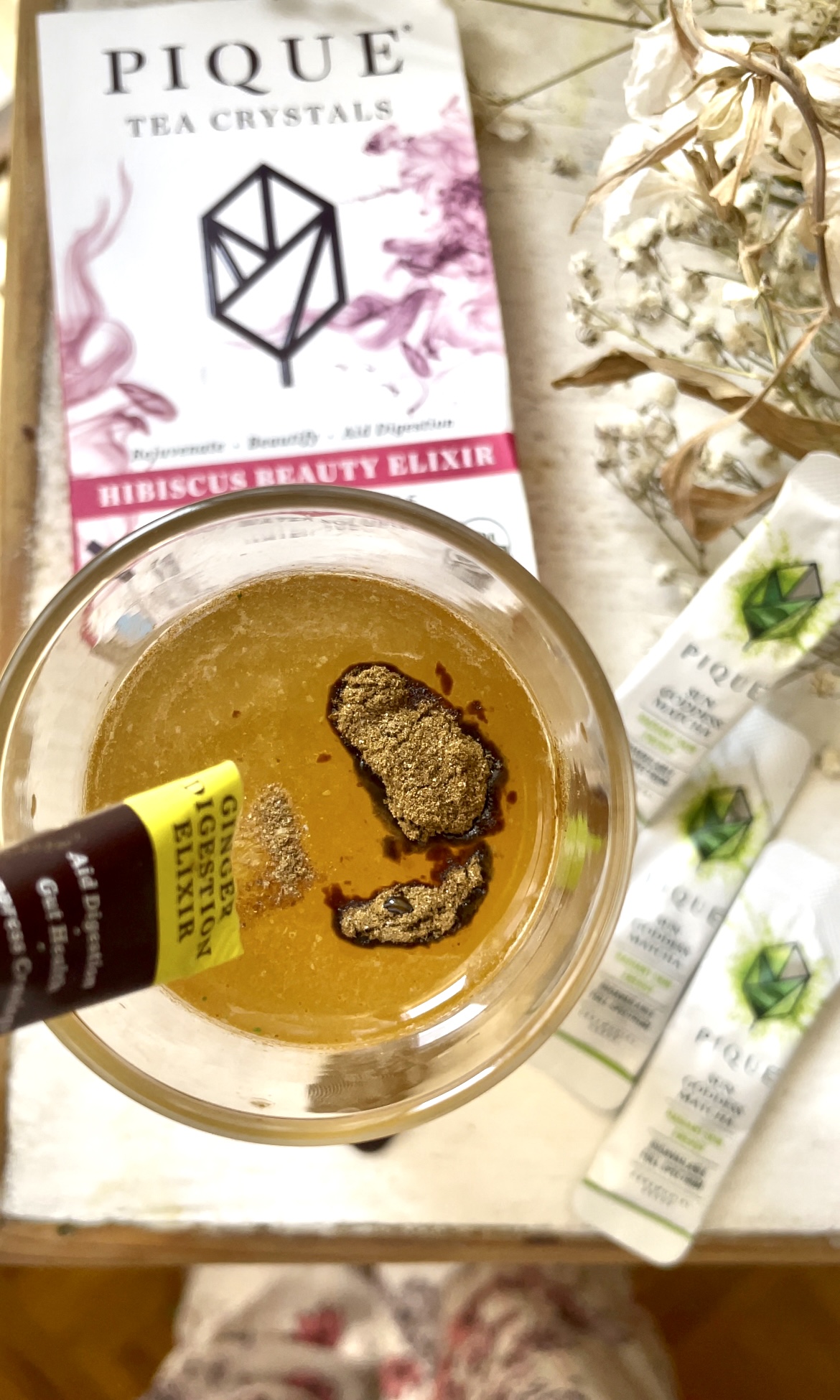 Pique tea crystals are made from a patented process called Full-Spectrum Isolate Synthesis [F-SIS]TM which synthesizes the most bioactive isolates with whole food sources to deliver essential nutrients into your cells for enhanced absorption. Here's a simple graphic depicting the process.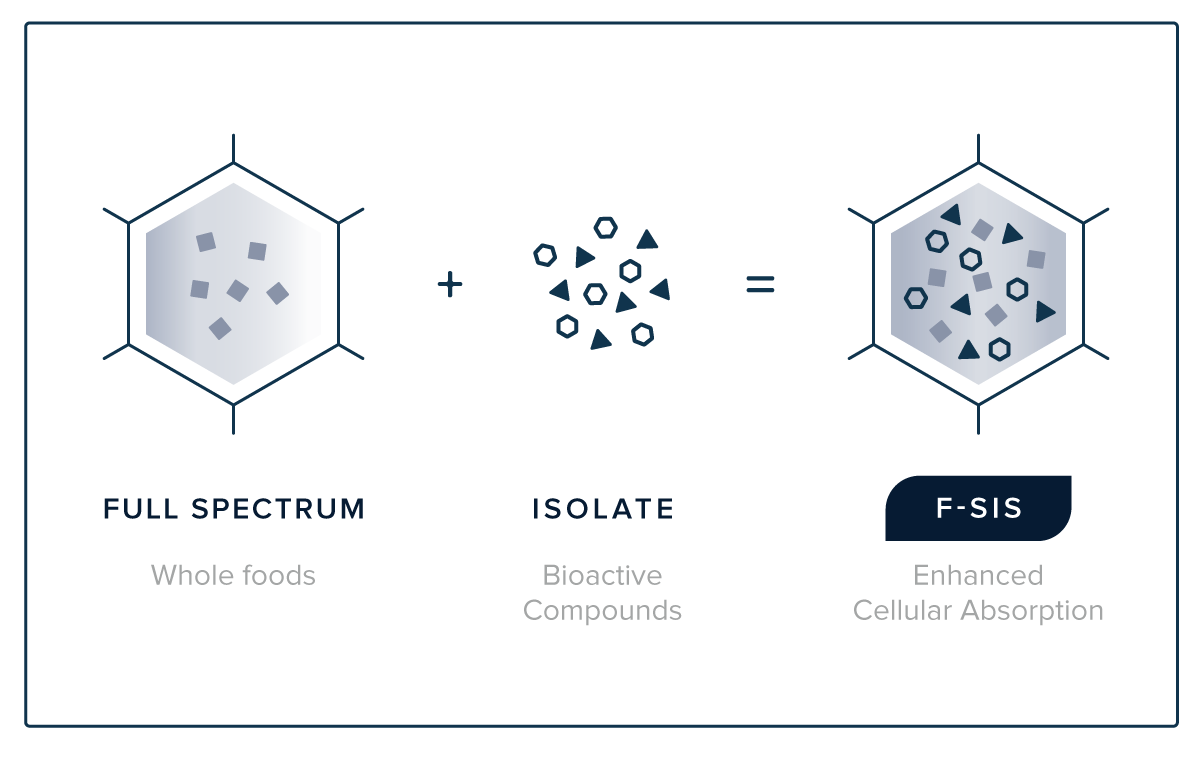 Pique Tea first chooses the best quality organic loose leaf grade tea leaves they can find. They then cold brew the tea leaves for up to 8 hours to maximize the antioxidant compounds. Finally, through a combination of pressure and dehydration at a low temperature, the tea leaves are filtered out and the remaining liquid is dehydrated to produce the tea crystals.
Pique Tea states that their cold brew crystallization process ensures their tea has 12X as many nutrients as ordinary tea.
But it doesn't end there…
Pique tea crystals are triple screened for toxins like heavy metals, mold, and pesticides to ensure quality. Pique Tea is the first tea company to Triple Toxin Screen their teas.
What exactly is Pique's triple screen process?
The First screen is conducted on raw materials using a third party lab.
The Second screen is conducted internally after raw materials have been procured.
The Third screen is conducted after Tea Crystals have been extracted using a third party lab.
Pique tests for heavy metals: Lead(Pb), Cadmium(Cd), Mercury (Hg), and Arsenic(As). and Sun Goddess Matcha and Electric Turmeric are tested additionally for radioactive isotopes. The mycotoxins they test for are: Aflatoxin B1, Aflatoxin B2, Aflatoxin G1, Aflatoxin G2 and Ochratoxin A (OTA). And lastly, Pique screens for all pesticides prohibited by the USDA for organic compliance, often to the standard set by the EU and Japan.
How Does Pique Tea Source Their Teas?
All Pique Teas are certified USDA organic and are sourced from family farms from all over the world. That includes the United States, China, Japan, Egypt, India, Sri Lanka, America, Italy and Germany. Pique Tea handpicks from regions that are amongst the world's greatest and most protected sources of biodiversity.
 Sun Goddess Matcha: sourced from Kagoshima, at the southernmost tip of the Japanese archipelago, next to Japan's first national park and neighbor to the famous Blue Zone, Okinawa.
Fermented Pu'er Tea: sourced from wild growing tea trees in a primordial forest in Yunnan Province at the foothills of the Himalayan mountain range.
Jasmine Green Tea: sourced from a family-owned tea garden situated inside the Mogan Mountain National park in Zhejiang Province above 2000 ft elevation.
Pique's black teas: sourced from Idulgashinna, a biodynamic tea estate in the Uva region of Sri Lanka, and from Northeast India near the Namdapha National Park.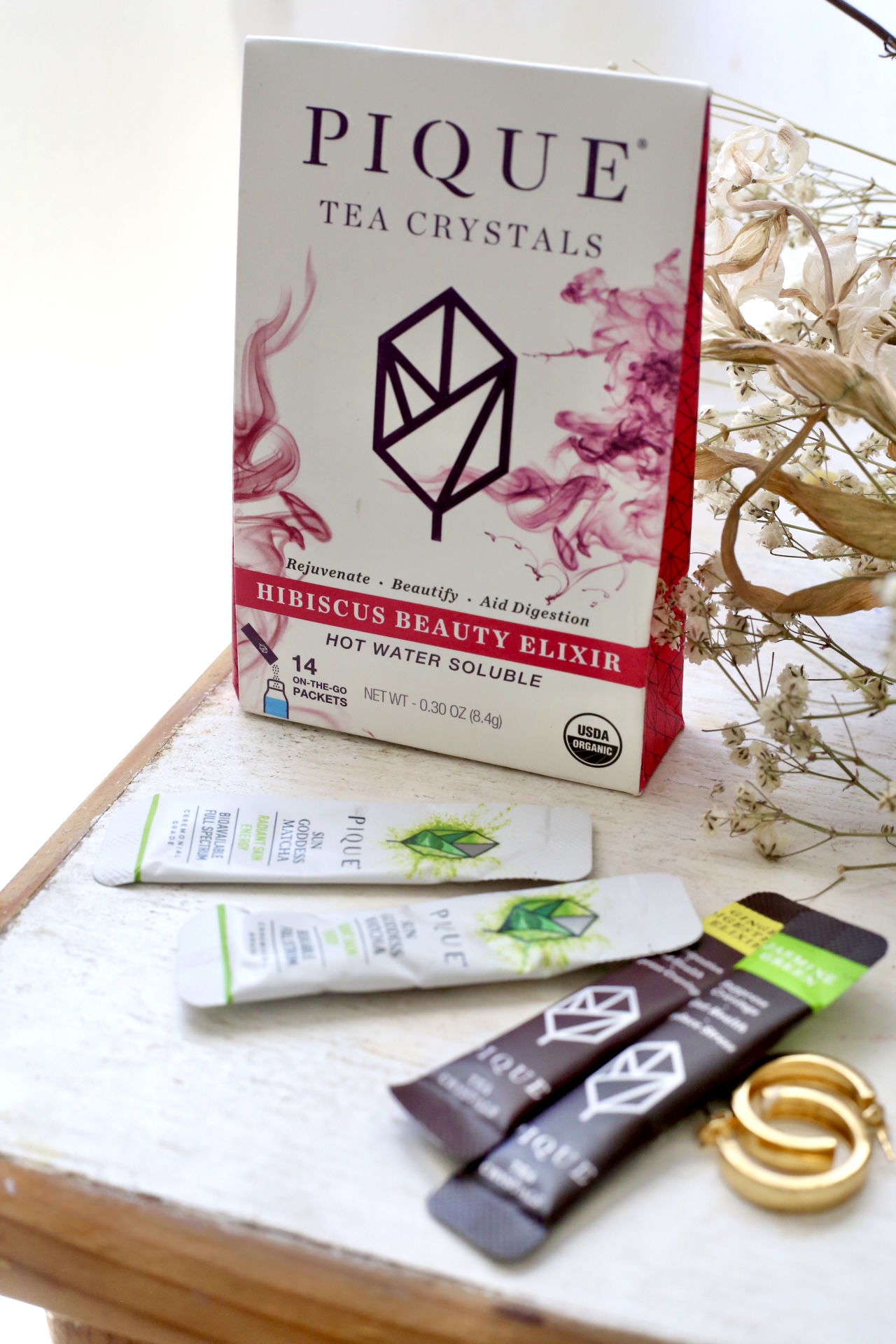 My Pique Tea Experience
Pique Tea comes in a small paper sachet as a soft fine powder that you add to 8 oz of cold or hot water. The Jasmine Green is a favorite and smells so fragrant as soon as you open the packet. If you love Jasmine I highly recommend the Jasmine Green Tea! The taste is strong in a good way.
Green tea is known for its catechins, like the powerful epigallocatechin gallate (EGCG) that supports cellular health.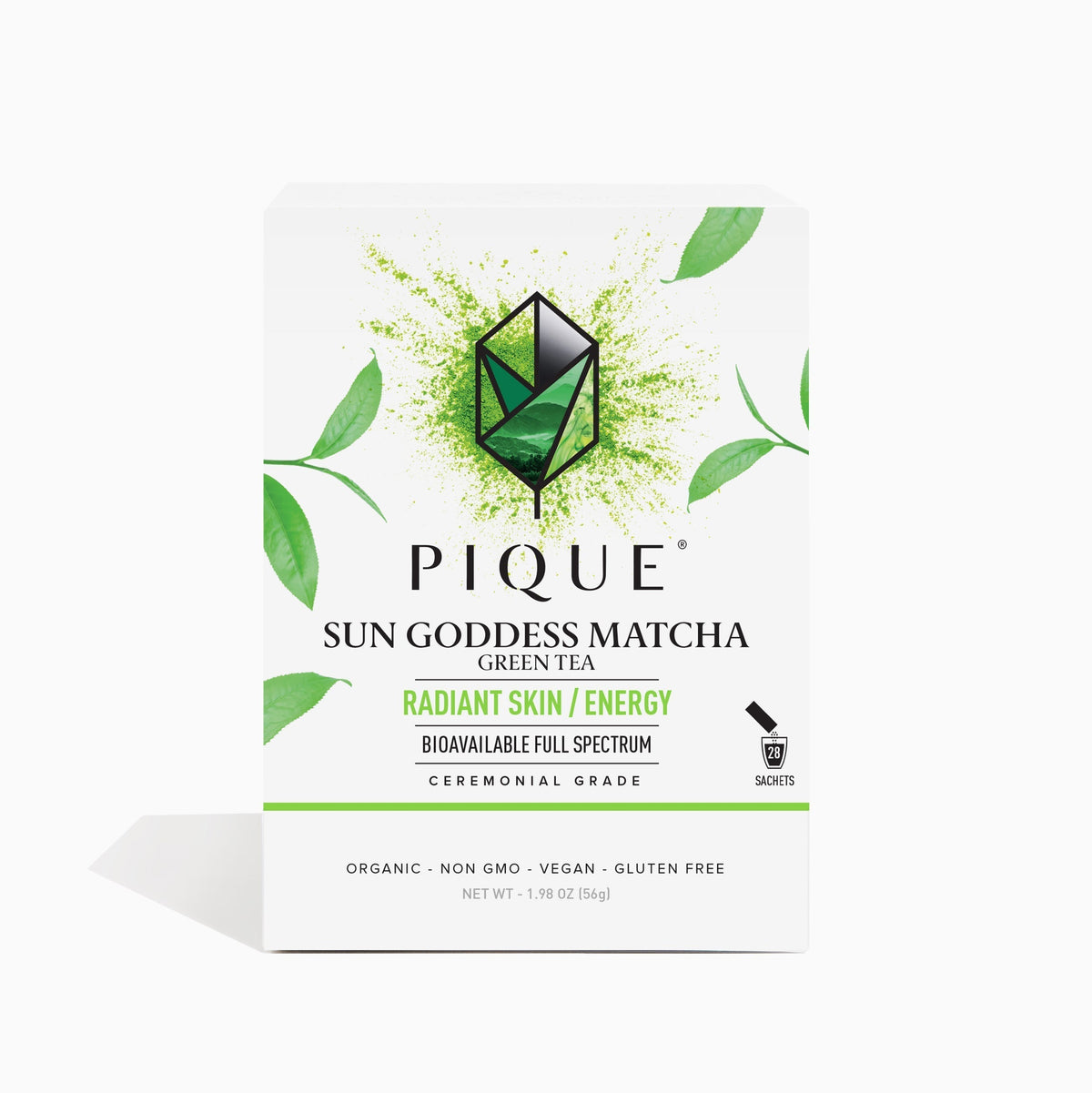 Pique Tea Sun Goddess Matcha is one of the highest quality matchas I've experienced and it's wildly convenient being able to dissolve it in cold water. This has been a staple in my summer wellness routine. It's a tad pricy as you'd expect from high quality ceremonial grade matcha at $58, but you receive 28 packets so it comes out to about $2 per matcha drink. These dissolve seamlessly even in cold water and the taste is so pure without strong bitterness.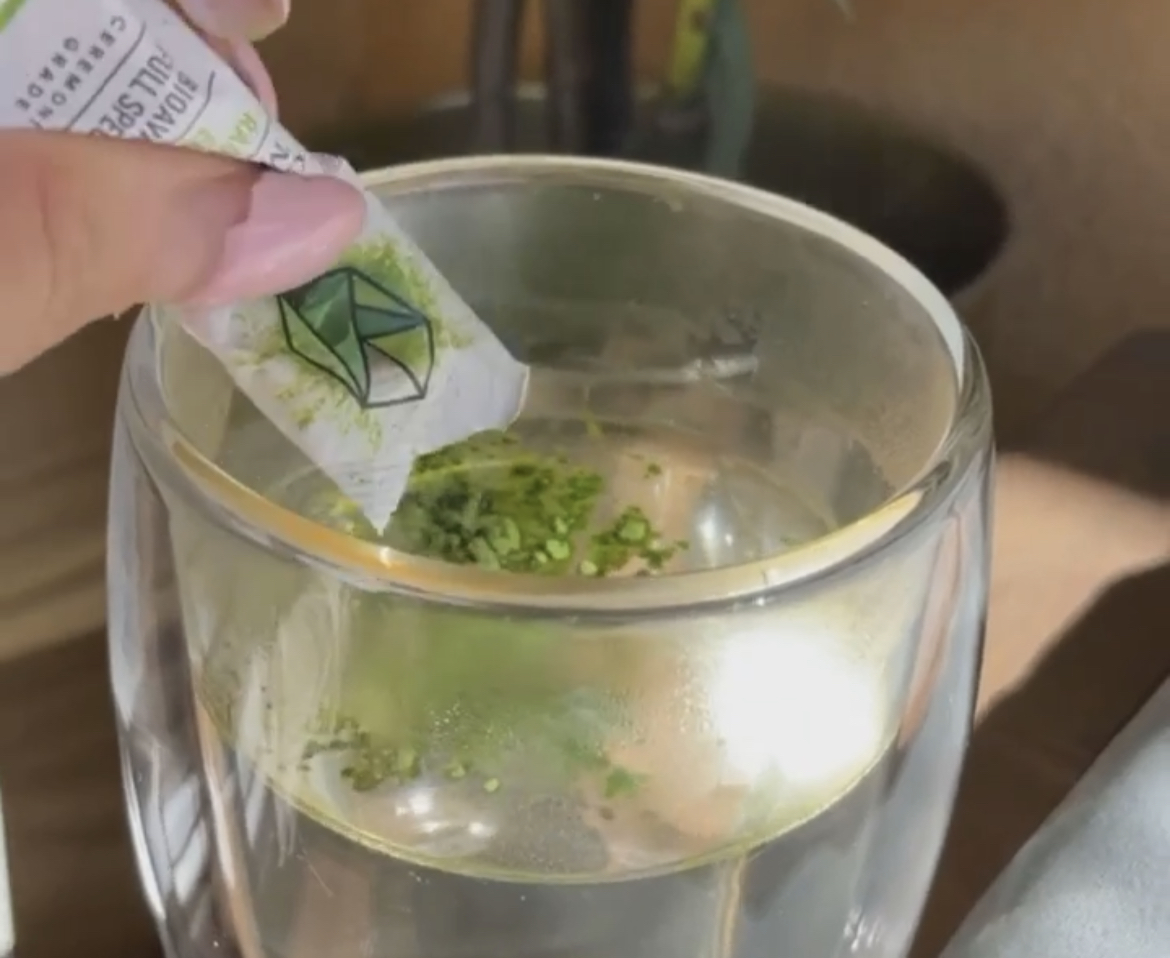 Organic
Ceremonial-grade
Made by third generation teamasters, using 130-year-old techniques.
Sourced from Kagoshima, situated in a lush valley at the southernmost tip of the Japanese archipelago – the furthest distance from environmental toxins
The matcha trees are cultivated with 35% longer shading periods to maximize phytonutrient potential
Quadruple Toxin-Screened for pesticides, heavy metals, toxic mold, and radioactive isotopes.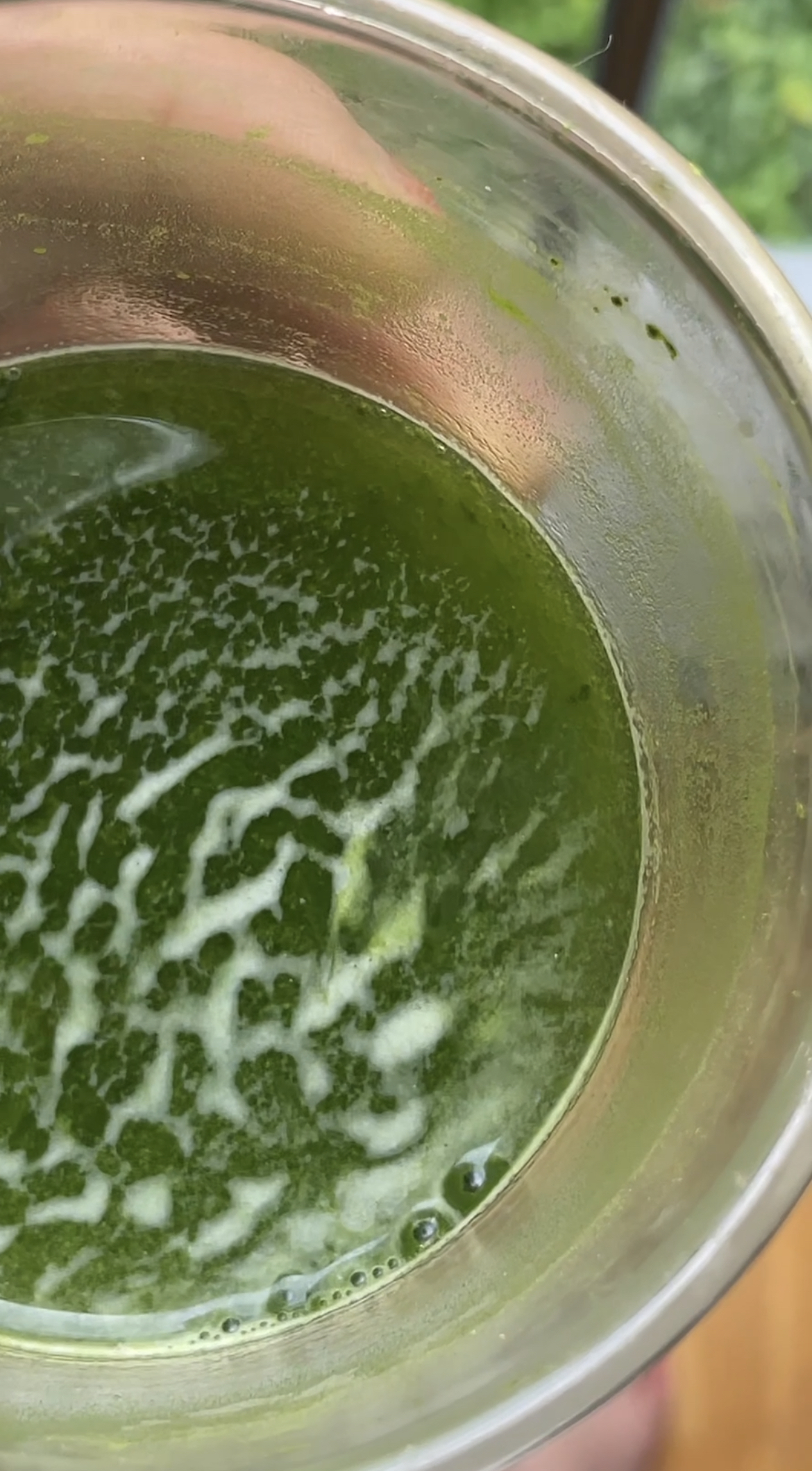 What Teas does Pique Offer?
Pique Tea offers a wide range of green teas, black teas, herbal teas, and mushroom teas. Each tea comes in individual packets making them easy to take on the go.
Green Teas: 5 varieties
Black Teas: 3 varieties
Herbal Teas: 4 varieties
Fasting Teas: 5 varieties
Fermented Teas: 2 varieties
Mushroom Teas: 4 varieties
Black tea is especially high in theaflavin polyphenols, which have been researched and proven to support digestive health and gut microflora.
Turmeric is known for its curcumin – an antioxidant associated with a myriad of health benefits such as supporting a healthy response to inflammation, robust immune system, and healthy joint function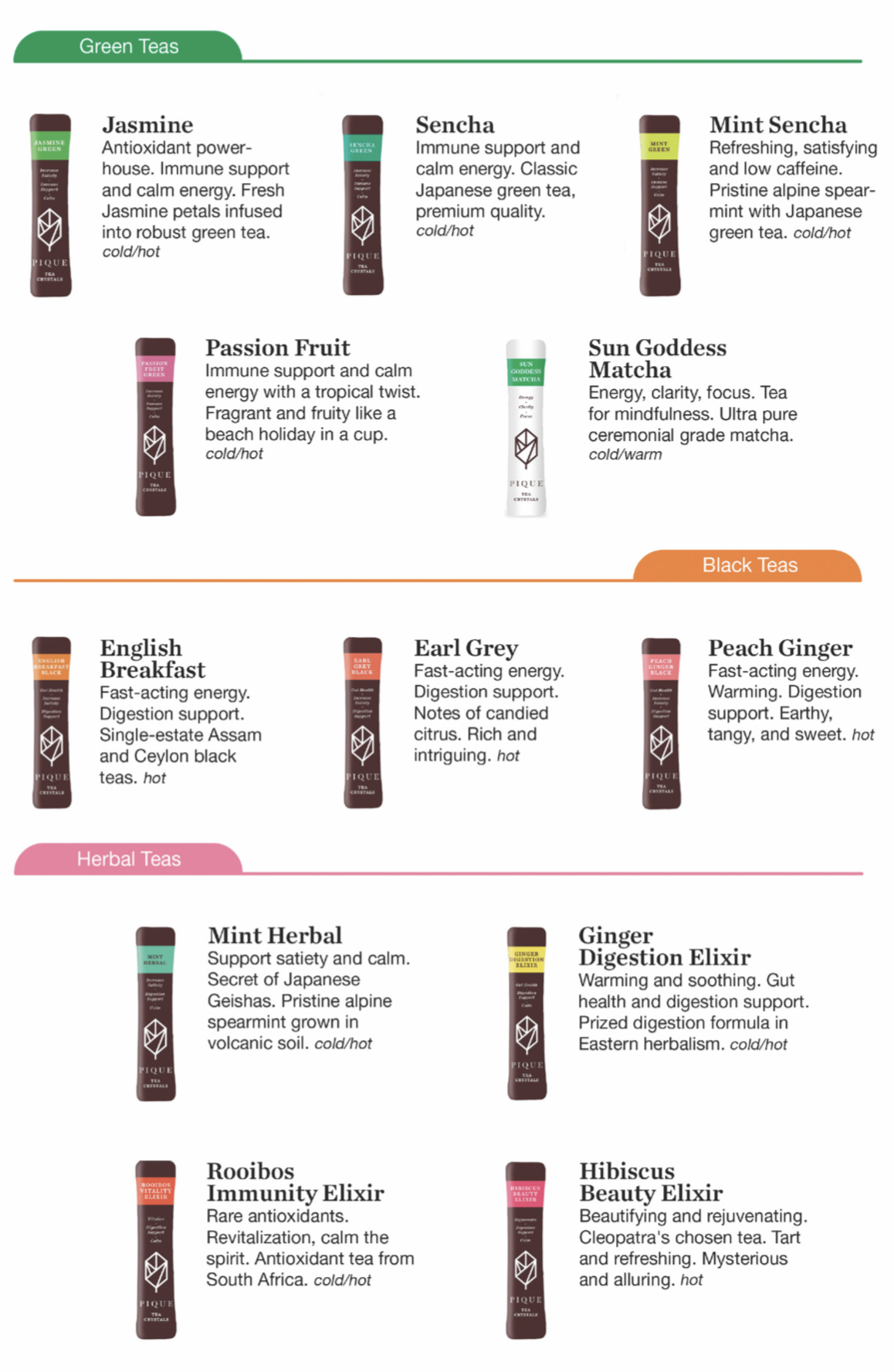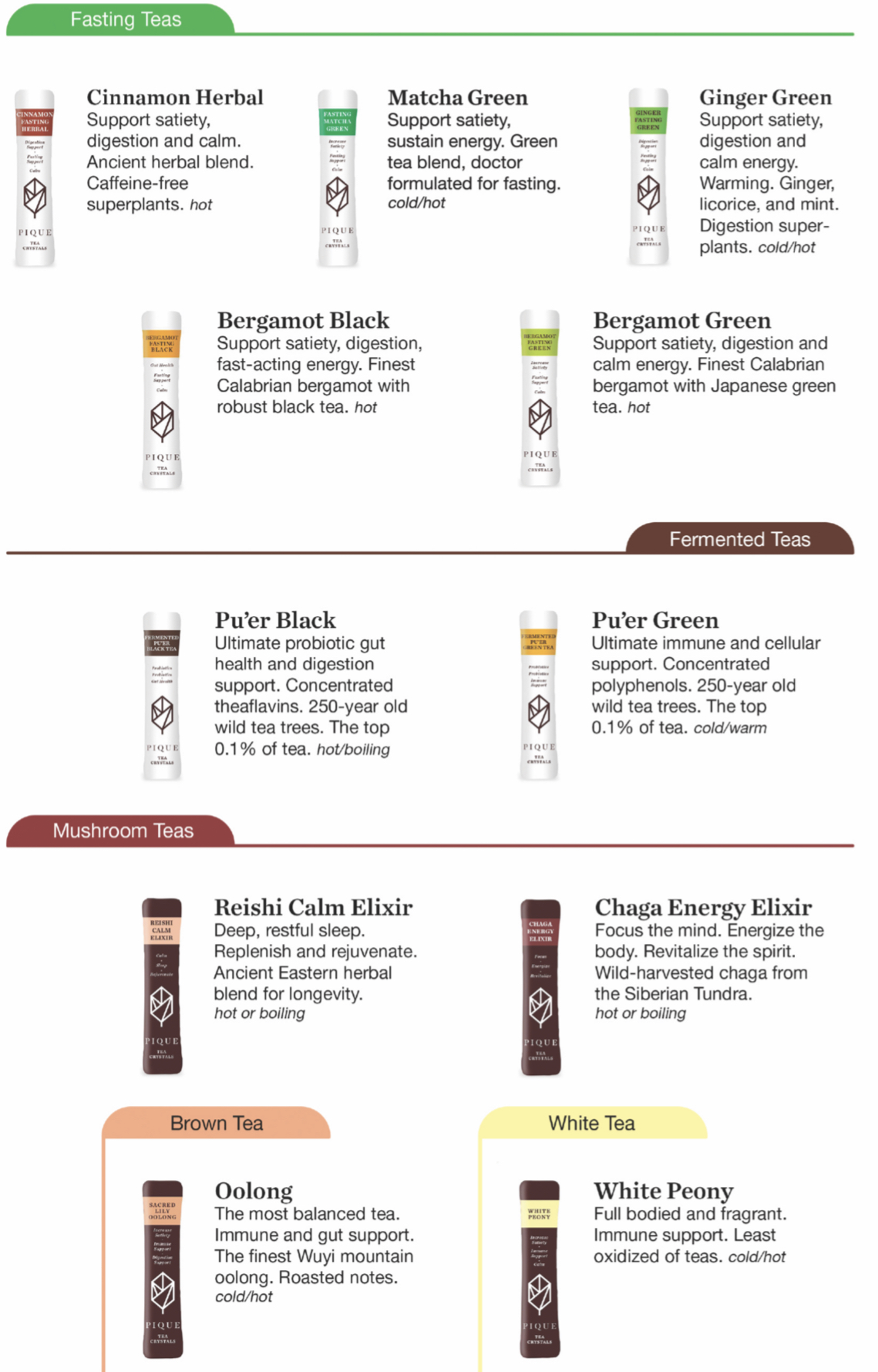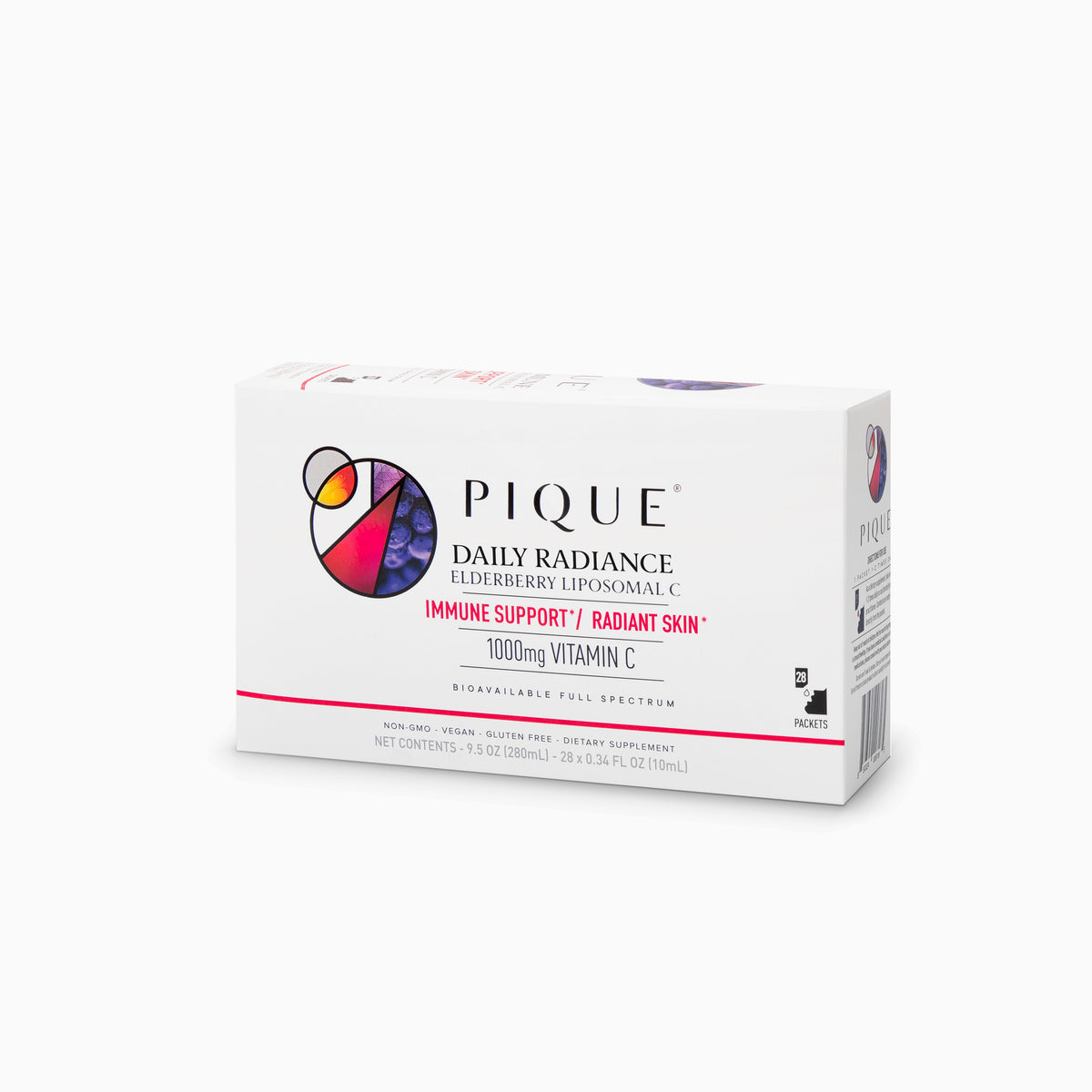 Pique Tea offers two new supplements and I was able to try the Daily Radiance Elderberry Liposomal Vitamin C. Pique uses a Liposomal Encapsulation Technology that maximizes phytonutrient potential and absorption.
Elderberries have been long prized for their powerful antioxidant cocktail of polyphenols, vitamin C, anthocyanins, and flavanols to support a healthy immune system!
This is a liquid supplement that comes in a little packet and can be taken with or without food. The Pique Daily Radiance Elderberry Liposomal Vitamin C is very very sweet and syrup like. It packs a powerful punch with:
1. 1900mg fresh-pressed juice concentrate from the finest organic black European elderberries, an antioxidant all-star for helping cells protect against free radicals.
2. 1000mg sodium ascorbate – a buffered, "non-acidic" form of Vitamin C that's gentle on your stomach. Supports healthy collagen levels for a plump, supple complexion.
3. Liposomes from essential phospholipids that preserve and deliver the antioxidant power of Vitamin C where it's needed. Made with non-GMO sunflower phospholipids, not soy.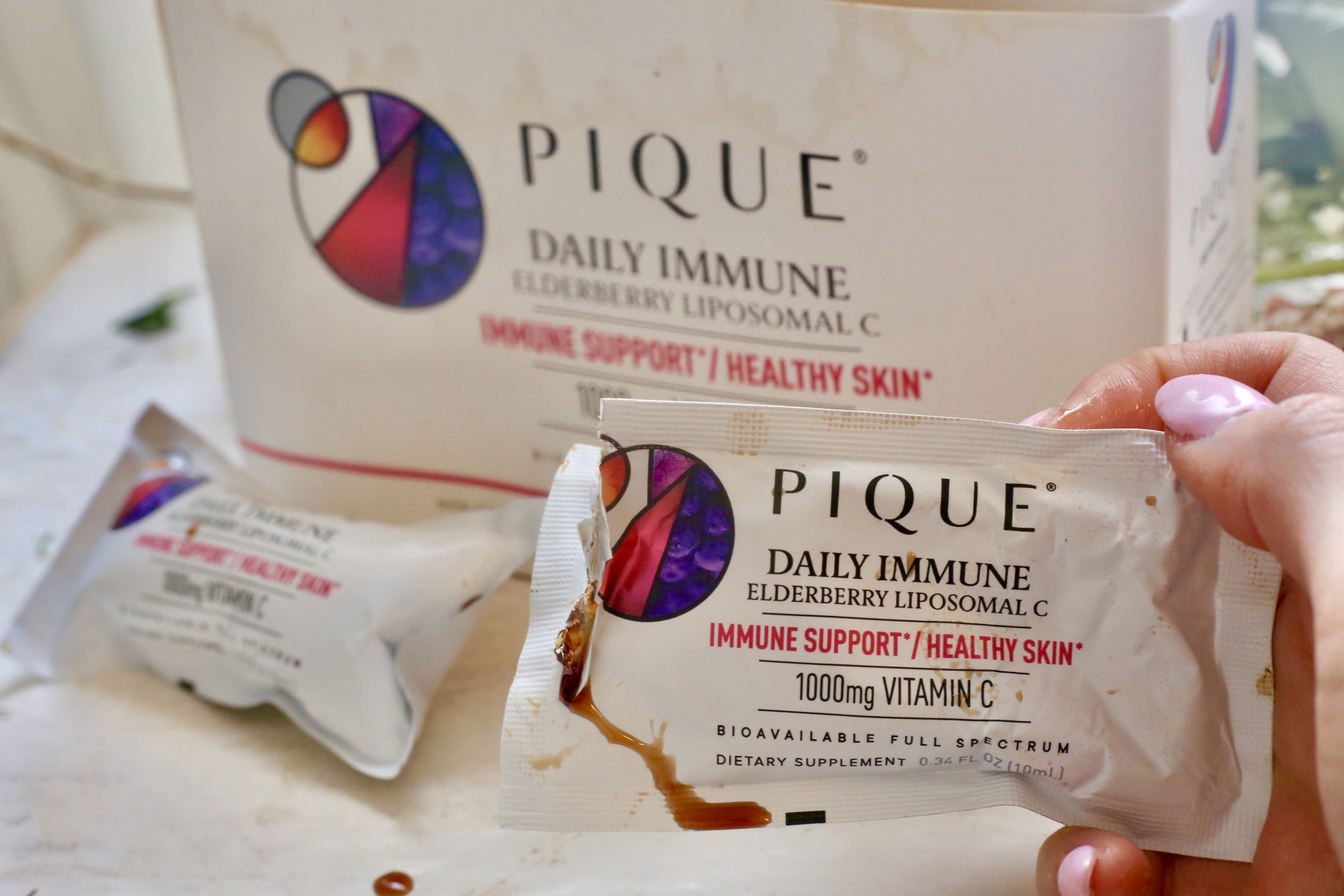 No preservatives, no refined sugar and no additives.
What does Daily Radiance Elderberry Liposomal Vitamin C help with?
natural collagen production and healthy skin
supports healthy immune function
helps protect cells from harmful free radicals
Save 15% off this bestselling bundle of Sun Goddess Matcha and BT Foundation at www.piquelife.com.