I recently discovered the Hey Dewy portable humidifier and was curious to see for myself why celebrity esthetician Shani Darden uses it. I saw it was already sold at Revolve and Urban Outfitters, but couldn't find any real reviews. I don't typically review devices, but I thought a Hey Dewy review might help anyone considering whether to purchase or not.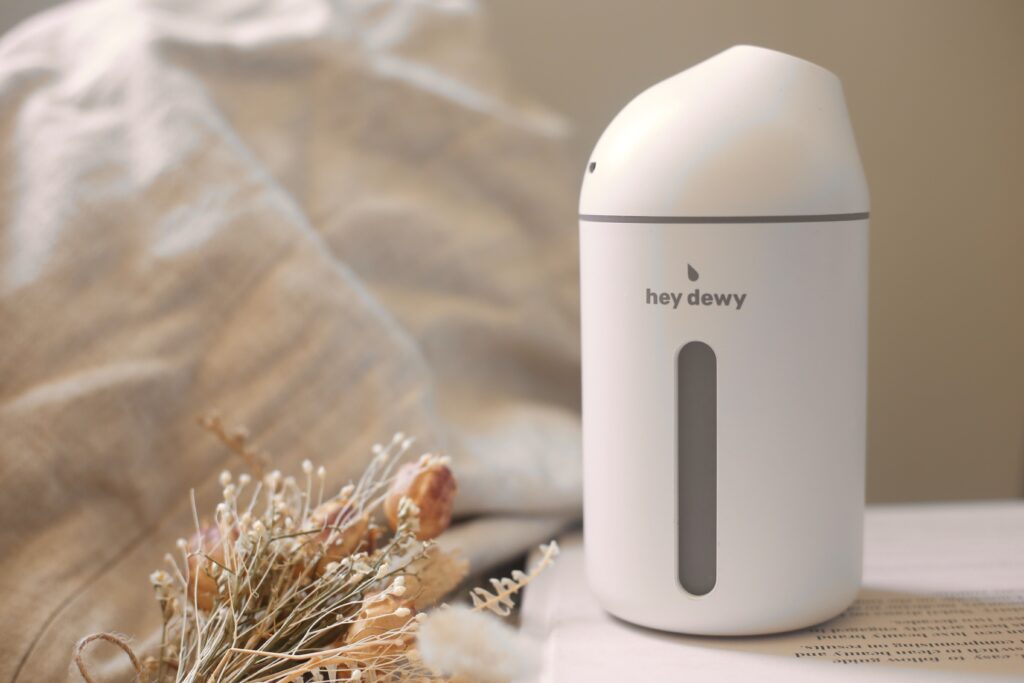 About Hey Dewy
The Hey Dewy is a new portable humidifier that helps skin stay hydrated by emitting a cool, quiet mist. Its features include:
Ultrasonic wave technology for quiet, efficient cool mist control
Portable and handheld with USB power cord
up to 10-hour continuous capacity
Intermittent Spray setting (12-hour capacity)
Soft LED Illumination
Fluid Capacity: 10.8 Oz
My Thoughts on Hey Dewy
When they say it's portable and handheld, they aren't kidding! This small device feels practically weightless and I can literally hold it with one hand.
I love the sleek and modern design and how discreet it looks wherever I place it. The lid screws on and off very easily with just a slight twist.
Hey Dewy only works with a USB cord and does not come with a wall charger. This can be a little inconvenient as you'll either need a wall adaptor or plug it into a laptop.
I think the most important aspect of Hey Dewy to be aware of is that it does NOT emit a hot mist. If you're looking for a facial device that steams and opens up your pores this is not it. The Hey Dewy emits a cool mist and helps keep moisture in the air.
How to Use Hey Dewy
To use Hey Dewy you just fill up the base with water and press the button.
To activate the intermittent spray setting, press the button twice.
To turn on the LED light setting which only comes in the color yellow, press and hold the button down until the light turns on.
You can keep Hey Dewy:
On the desk
In the car
On a flight
On the nightstand
Conclusion
Overall, for $39 on Amazon Hey Dewy is not a bad investment. If you have dry skin or are looking for sinus relief this is a chic and useful bedside / deskside accessory. If you're looking for a facial steamer, I would look into more heavy duty devices designed for at home facial sessions.