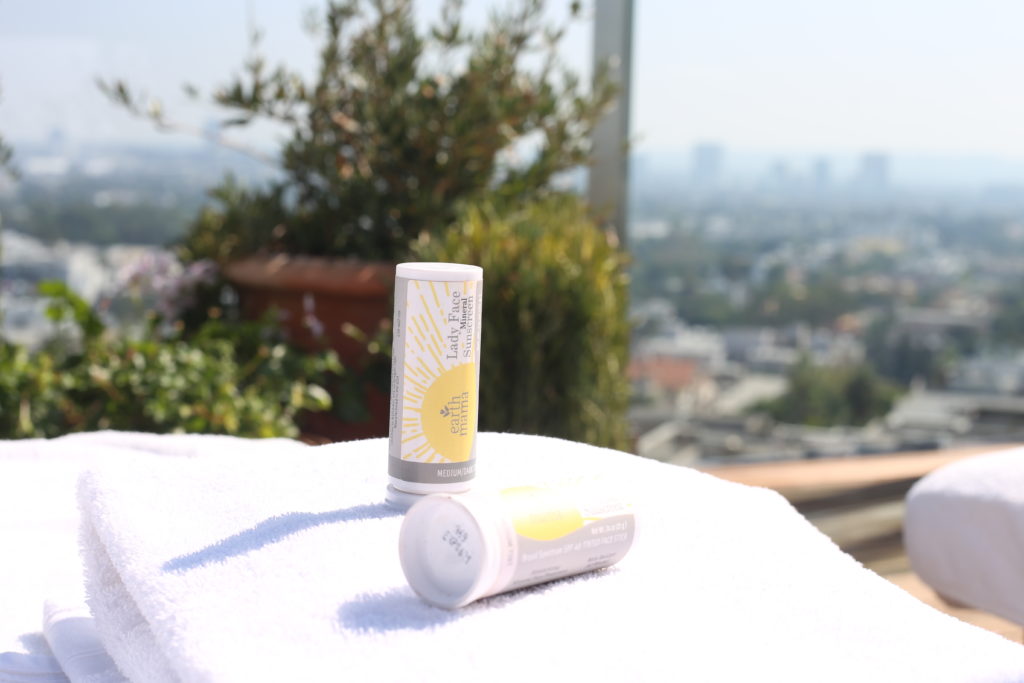 This summer Earth Mama Organics launched their Lady Face Mineral Sunscreen Face Stick SPF 40 in 2 shades and I genuinely loved this product from first use until its last. It's of course a completely clean, mineral & non-toxic formula, safe for babies, kids and adults, uses zinc oxide for UV ray protection, and is reef-safe. But what I really appreciated among all its other assets, was that it was non-greasy/rich/overly emollient and the shade matched my skin perfectly.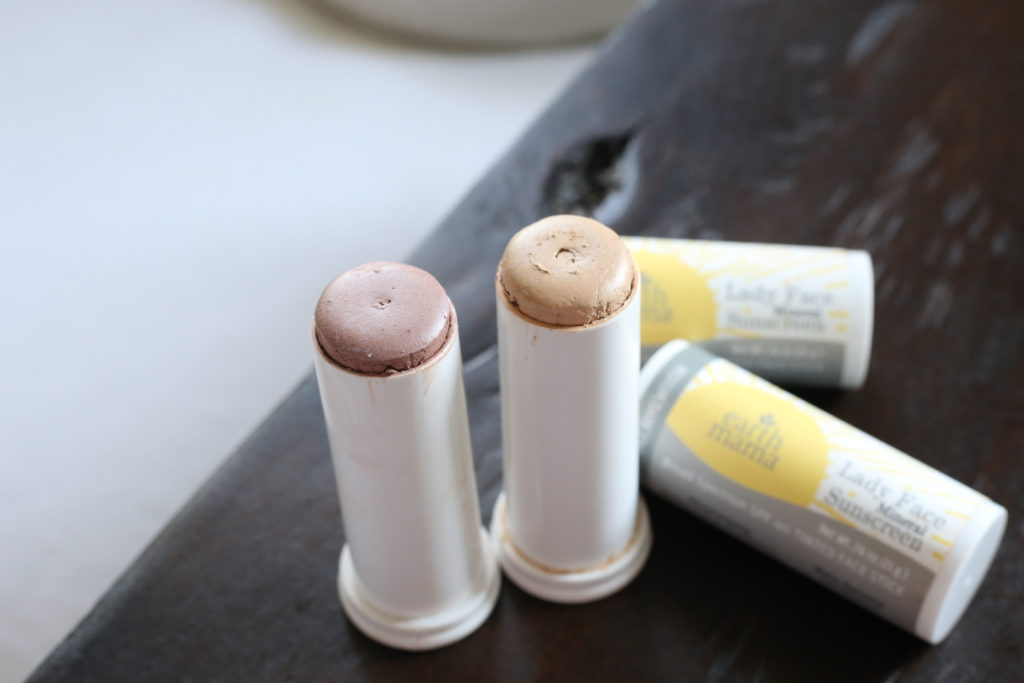 About the Lady Face Sunscreen Stick:
Non-nano zinc formula with NO concerning chemical sunscreens and NO artificial fragrances
Safe for people and the planet (including reefs)
Formulated to be safe for pregnancy and breastfeeding
Non-greasy formula glides on smooth, while a semi-matte finish evens skin tone for a fresh, natural glow
Only tinted mineral sunscreen stick third-party certified to the NSF/ANSI 305 organic personal care standard
Rated ONE on the EWG's Skin Deep Cosmetics Database, the lowest hazard rating a product can achieve.
Dermatologist tested and clinically tested for irritation
Broad spectrum SPF 40 UVA/UVB protection & Water-resistant (40 mins)
Oftentimes, organic face sunscreens will be too rich or look greasy when applied, but the Lady Face has a drier formula and leaves a semi-matte if not matte finish. The shade is a very natural looking light beige not the dark cocoa shades that many organic tinted sunscreens have.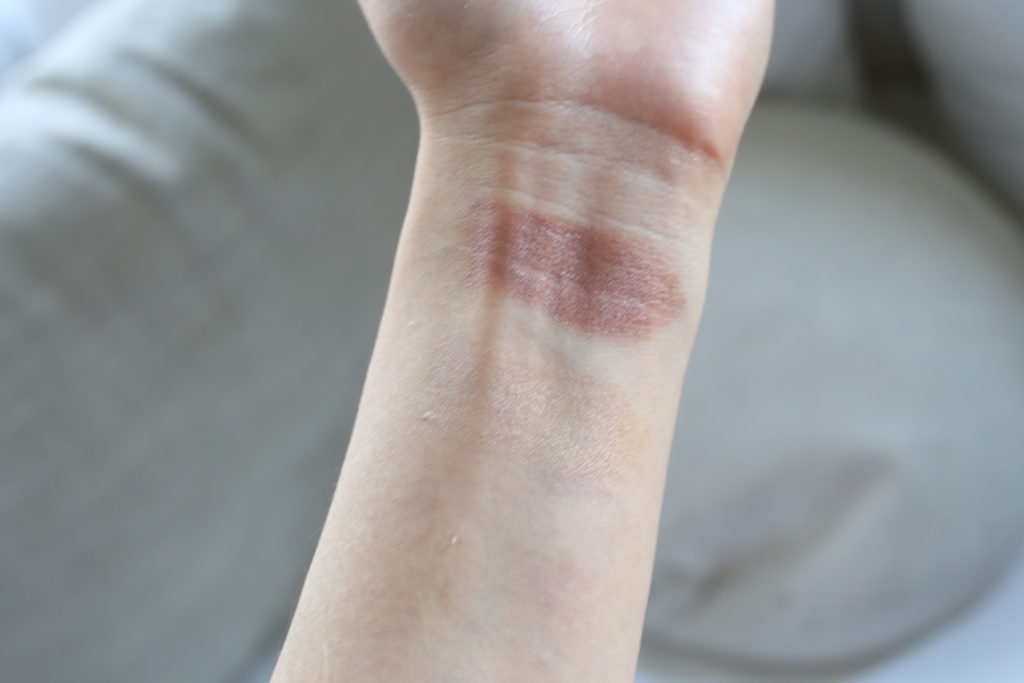 What I love about the stick:
Provides fantastic coverage for me so no foundation is necessary
Stick applicator allows for easy hands free application AND re-application (spf must be re-applied every few hours and every hour if directly in the sun)
Not much blending required because it applies rather matte and looks like my skin shade
Goes on smooth without tugging (aka the formula isn't too dry either)
Broke girl friendly at $14.99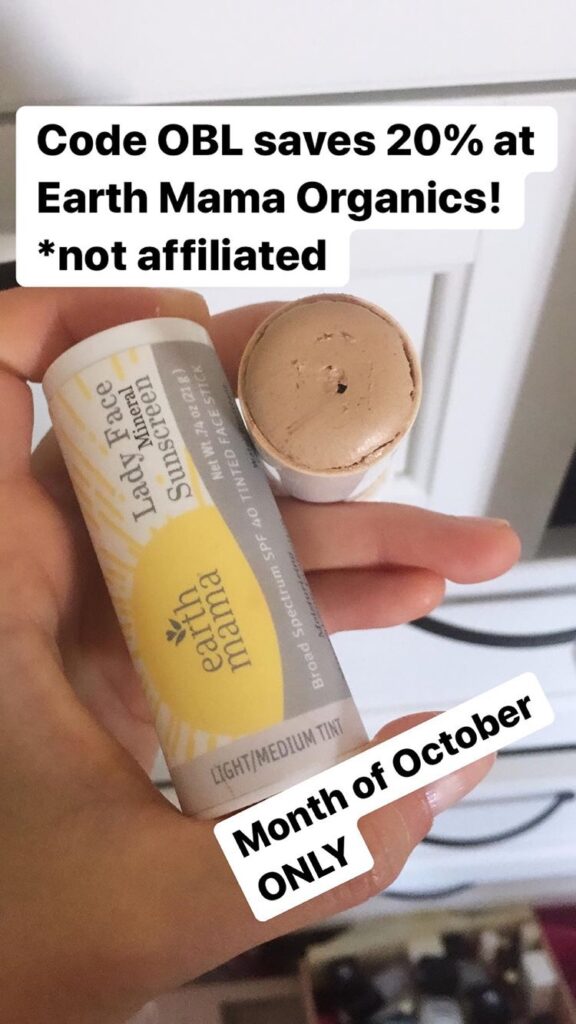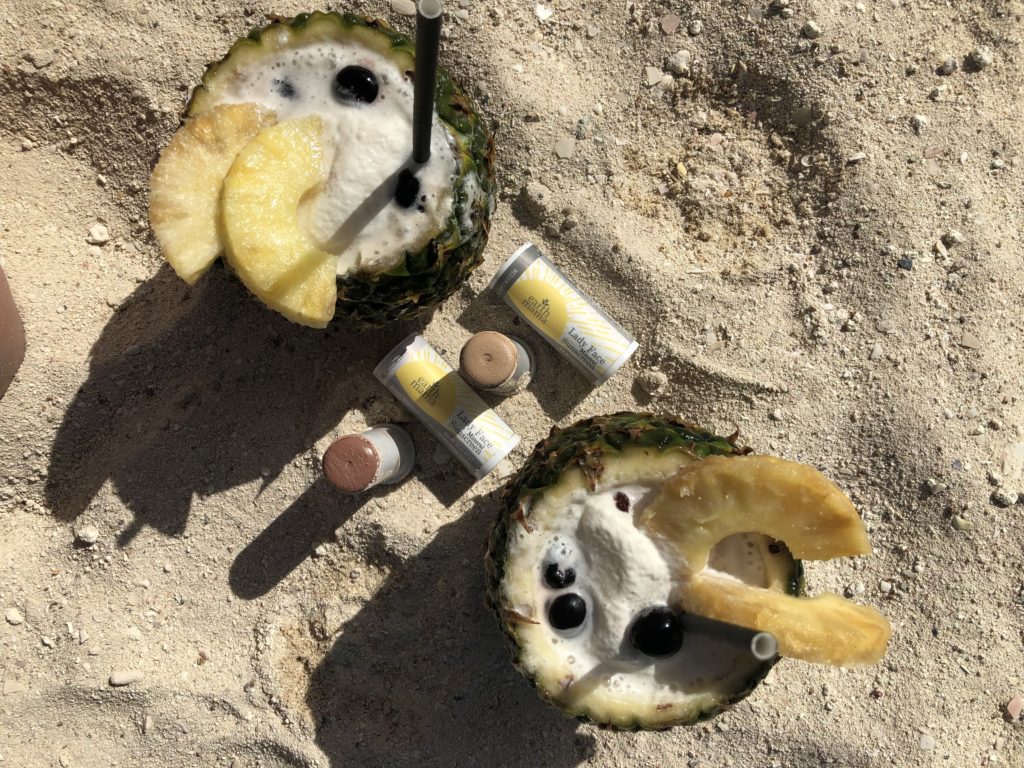 I took both sticks to Aruba and they protected my skin from the scorching Caribbean sun well – no extra sunspots nor did I get any tanner after nearly 2 weeks of floating in the ocean. The Medium/Dark stick is much too dark for all over face use for me, but it looks great when used to contour my cheekbones and jawline. It's like wearing pure spf as makeup.
INGREDIENTS
Active Ingredient: Zinc Oxide 22% Inactive Ingredients: (Coconut) Oil*, (Sunflower) Seed Oil*, (Beeswax)*, (Candelilla) Wax, Titanium Dioxide, Iron Oxides, (Carnauba) Wax*, (Shea) Butter*, Tocopherol, (Cocoa) Seed Butter*, (Aloe Vera) Leaf Juice*, Calendula Officinalis (Calendula) Flower Extract* *Organic |