Move aside Crest, because there's a new toothpaste in town! Boka creates fluoride-free natural toothpastes using nano-hydroxyapatite. Swapping toxic fluoride and SLS for a safe alternative, nano-hydroxyapatite, Boka helps remineralize teeth, and fight plaque and sensitivity. Nano-hydroxyapatite is an evolution in dentistry that's already been a gold standard in Japan for over 40-years. Also known as n-Ha, it makes up the foundation of teeth and bones, meaning it's naturally restorative and helpful in reducing sensitivity. Boka's Ela Mint Toothpaste has become wildly popular and was sold out on Amazon and the Boka site for quite a while until they restocked this month. I've been using the Boka Ela Mint Toothpaste, Boka Sonic Toothbrush, Boka Mint Floss and Boka Tongue Cleaner. Read on for my Boka toothpaste review and use discount code OBL to save 15% at Boka.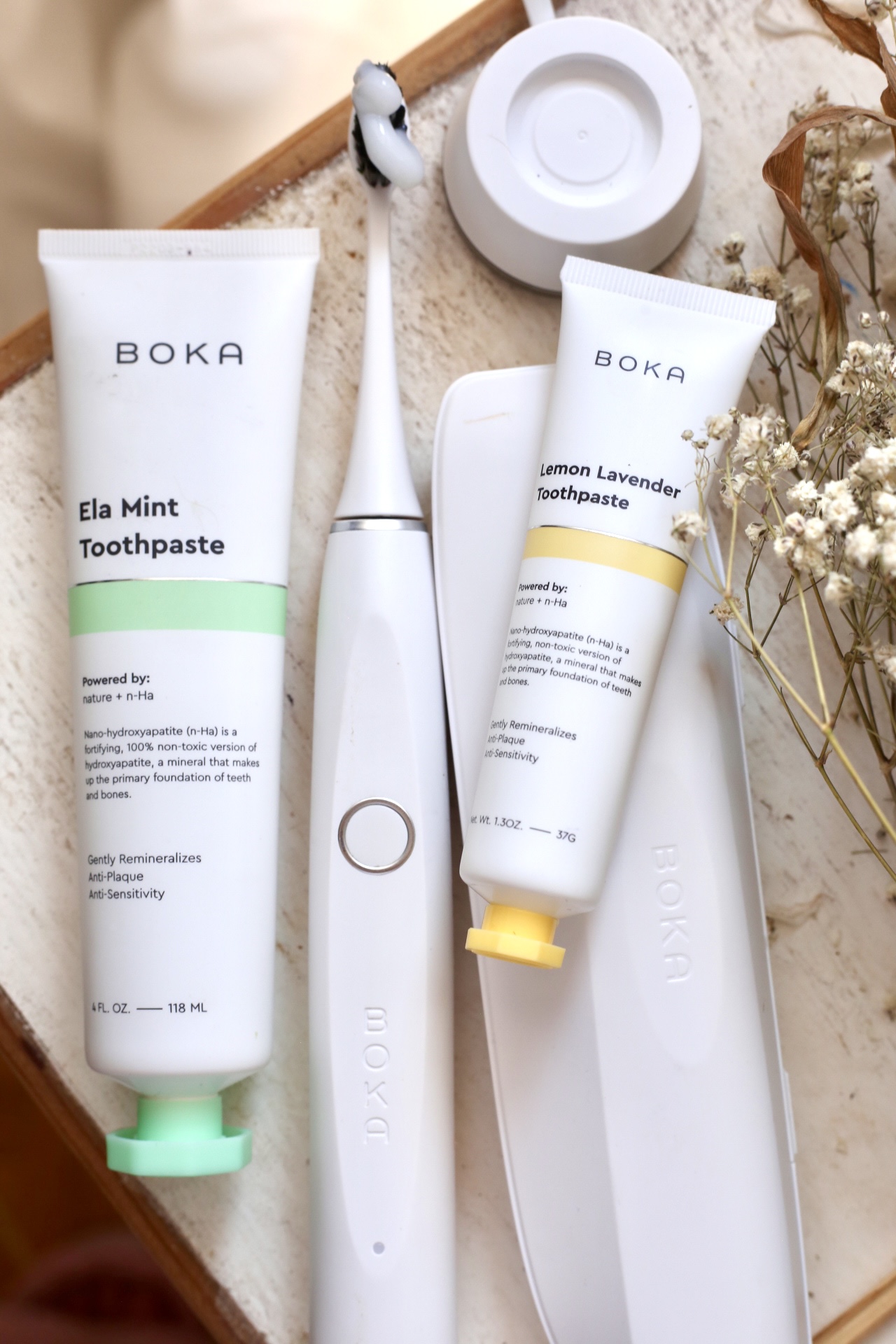 The mouth is the number one source of disease in the body and the source of chronic inflammation. Boka's mission is to make oral care simple and safe for everyone, with products that majority can afford. They also give back to causes they are passionate about. For every Boka brush purchased Boka donates a toothbrush to their non-profit partner, Surge, which works to bring life-sustaining water to those in need.
Boka toothpastes are 100% biocompatible and non-toxic, and contain aloe vera, bacteria-fighting xylitol, antioxidant-rich green tea and refreshing mint. They have a salve consistency versus the creamy nature of conventional toothpastes. I found Boka toothpastes to have a good amount of minty-ness to make my mouth feel fresh and clean.
Boka is the first natural toothpaste brand I am actually excited about. Because, well, toothpastes are usually just so ugly. I've tried a number of non-toxic toothpastes, but Boka has elevated the clean oral care came with their design. Ela Mint Toothpaste has also got the strong mint flavor and refreshing sensation that I want in my toothpastes.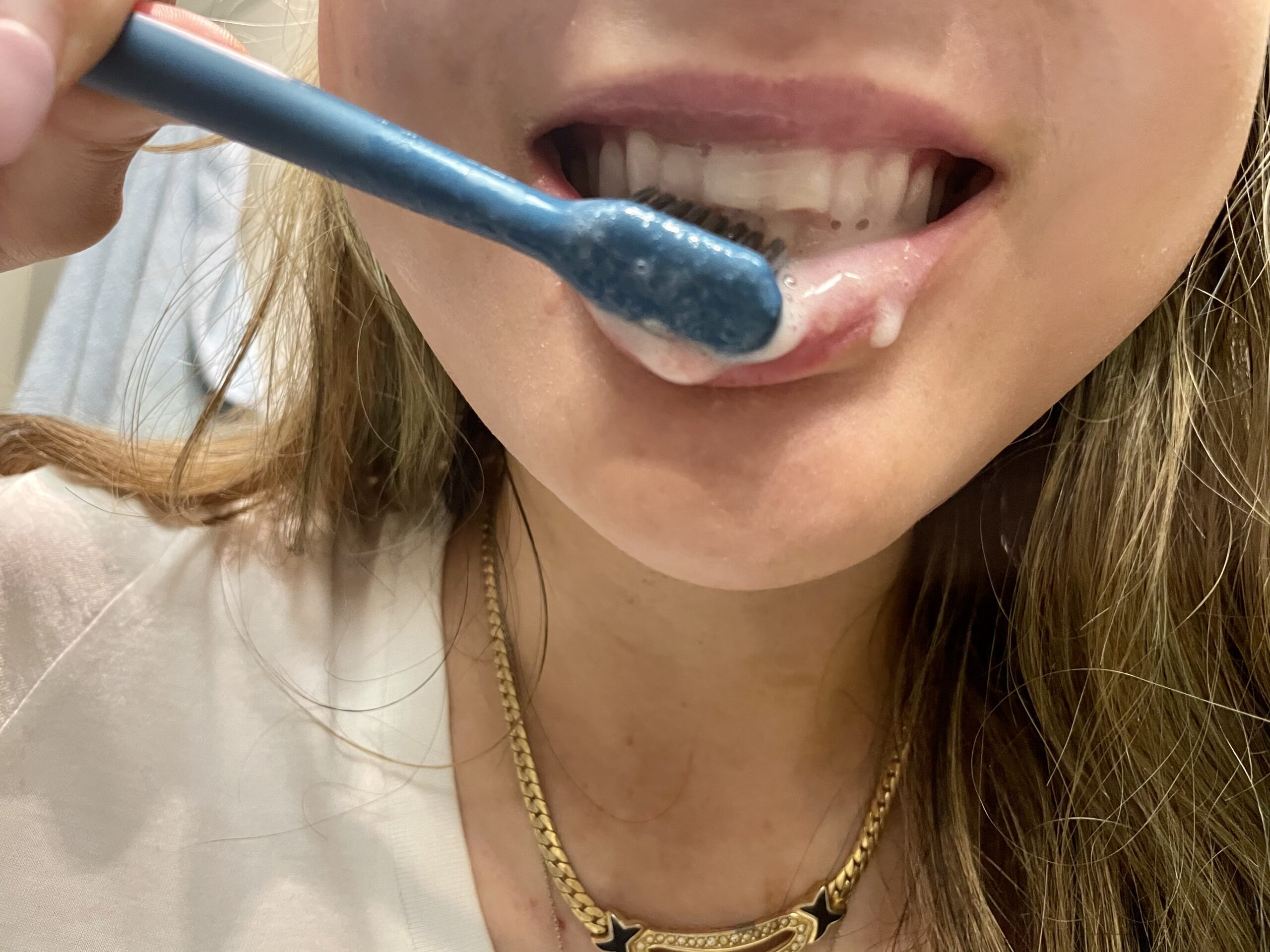 Enjoy this image of me trying to demonstrate what the Boka toothpaste experience is like. Like many natural toothpastes, Boka does not use harsh cleansing agents so you won't experience major foaming action. It has more of a silky gel consistency that emulsifies a with a tiny bit of foaming.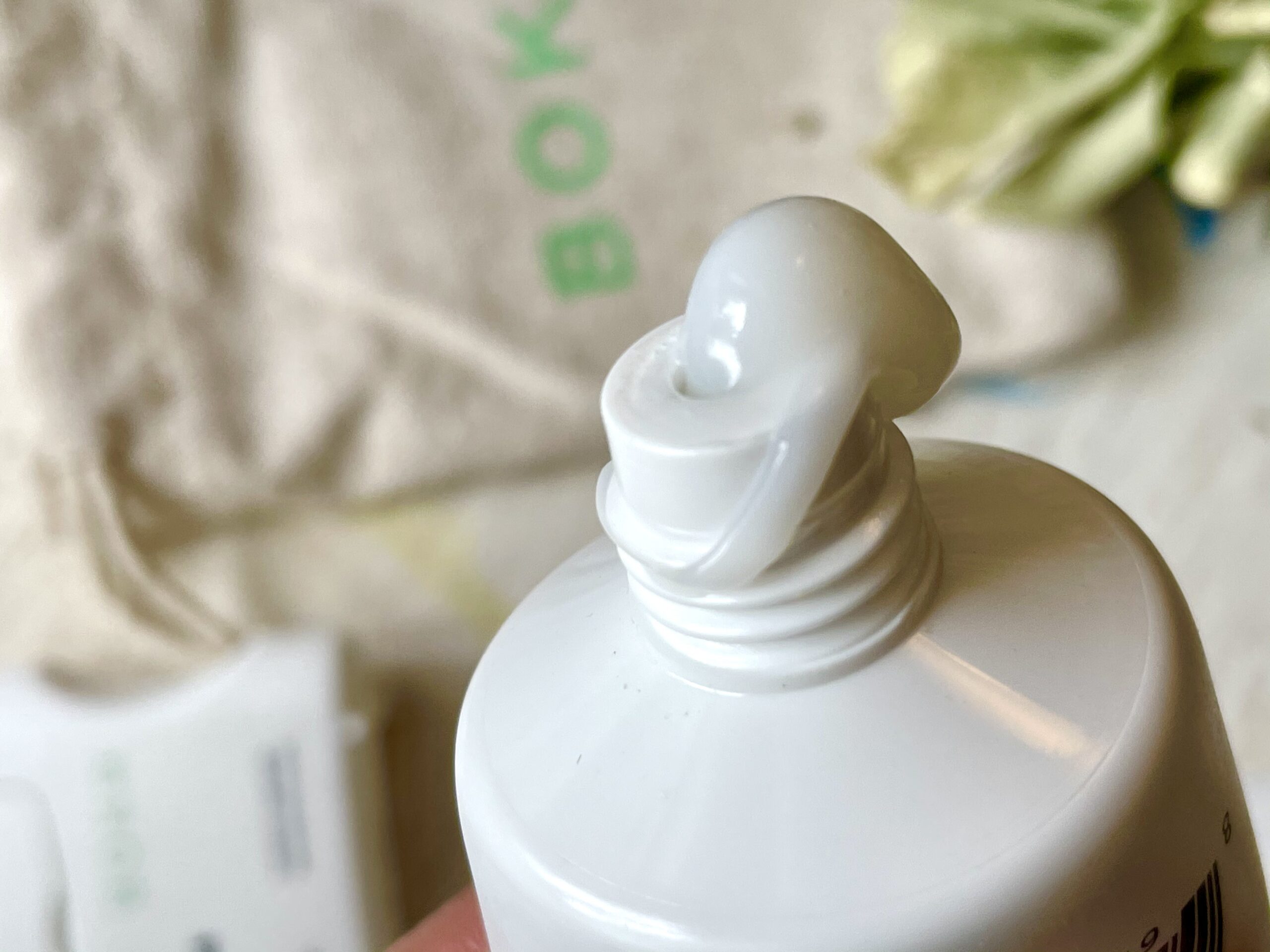 Boka toothpastes are:
Fluoride-free
SLS-free
Paraben-free
Sensitivity-fighting
Whitening
Free from artificial flavors
Free from endocrine disruptors
Powered by n-Ha, a 100% non-toxic ingredient that remineralizes and desensitizes teeth
Contains aloe vera, xylitol, green tea and mint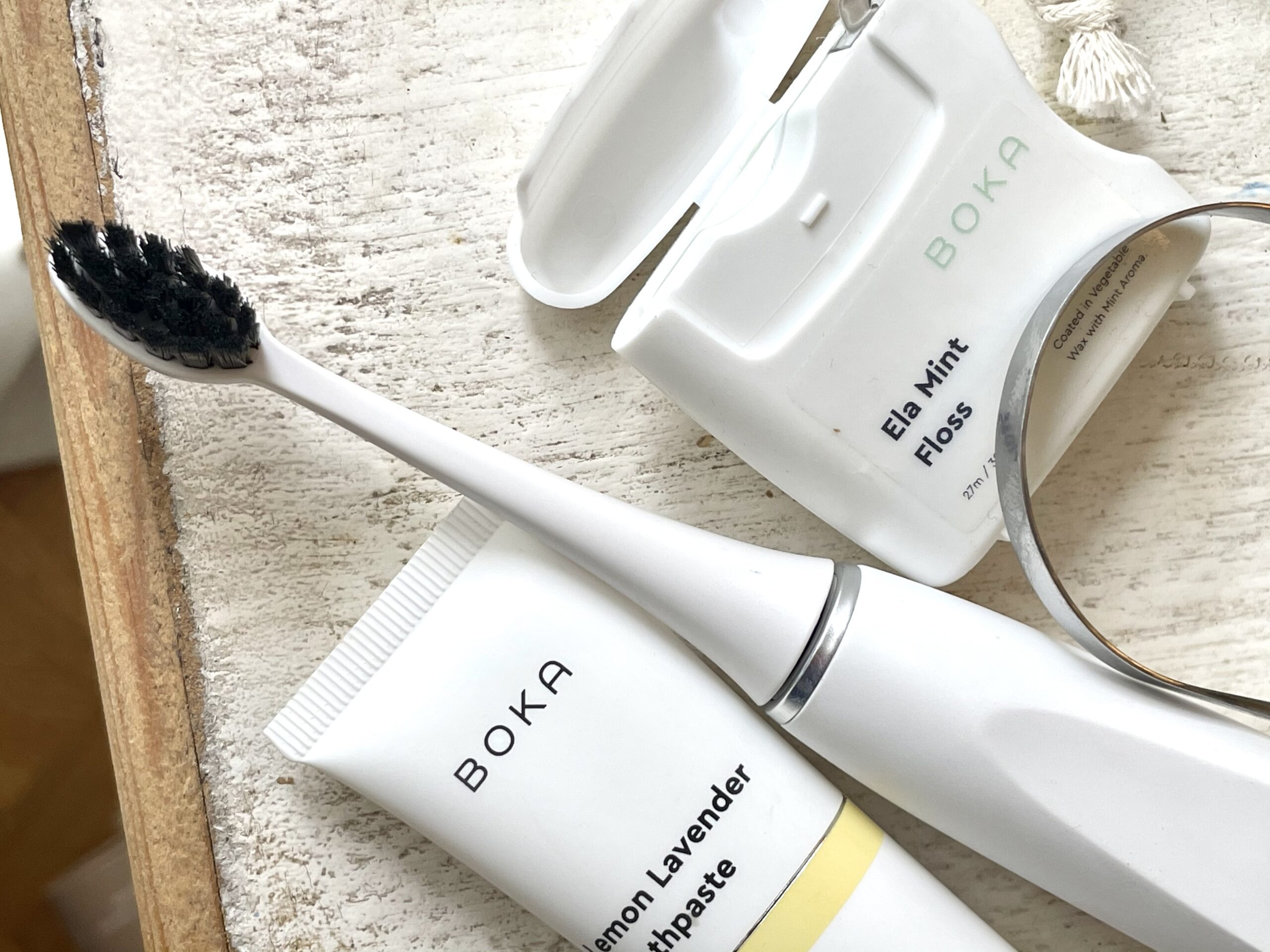 Boka Brush is a sonic toothbrush that took years of research and customer feedback to create. It features comes with 2 attachable brush heads, travel case and magnetic charging base. The Boka electric toothbrush uses sonic power vibrate at 30,000 per minute.
Boka Brush 2.0 features:
2 minute timer with 30 second alerts
Rechargeable li-ion battery lasts over 25 days
2 speed settings
Activated charcoal bristles
30 day money back guarantee
2 year warranty
While I couldn't find any info about the multiple speed settings on the Boka website, I'm 100% certain that there are 2 different speeds. I press the power button to turn it on of course, but when I press the button twice super fast after turning the brush on, the vibrations are more intense.
Boka Brush is the first sonic toothbrush to feature activated charcoal bristles, which were chosen for their ability to limit bacteria growth and provide a gentler brushing experience. Harsh bristles can lead to recessed gums and sensitivity.
The design of the Boka electric toothbrush itself is super sleek and minimalistic and it reminds on the affordable end at just $75 (or $64 with discount code OBL).
Use my affiliate code OBL to save 15% at the Boka website.